Looking for Active Date Ideas?
We've all been indoors for a hot minute at this point, and let's face it – the FaceTime dates are just not cutting it anymore.
Your relationship needs something fresh to kick it back in gear, and these active date ideas are perfect to do just that.
Send your special someone this list and decide something fun to do together, or present the idea as your own and watch them swoon over your thoughtfulness and creativity! Either way – here's a nice, thick list of great active date ideas. You'll thank me later.
Fun Active Date Ideas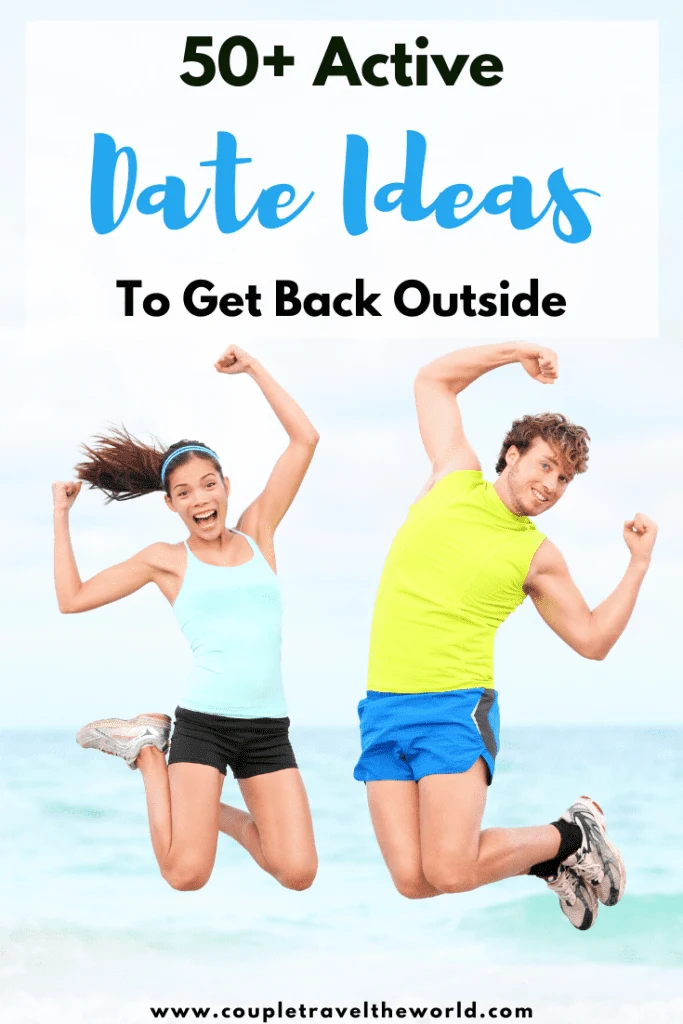 Bike Ride or Tandem Bike
Okay, so this first one is a classic. The cool wind, the cute bikes, the wind-blown hair – it's the perfect recipe for an adorable date.
Not to mention, it will really get your hearts pumping… in every sense of the term!
Try archery
I'm sure you've seen the beautiful girl stand with an apple on her head as her over-confident partner aims directly towards her face.
That is not what I'm suggesting here, but this date idea is just as thrilling! Learning new skills is always fun. Learning new skills with someone you love? Even better.
Do a home renovation e.g. paint the house
I am 100% certain there is something in your house you've been wanting to fix for years. There is no better time than now! Grab that special person in your life and get to work. A fabulous at home date idea.
It'll be messy, it'll be romantic, you'll make great memories, and thank goodness your kitchen cabinets will finally look nice again!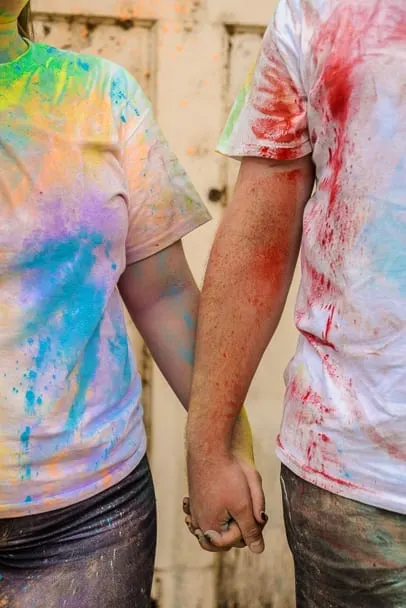 Go axe throwing
The rush, the thrill, the danger! Nothing makes you feel more alive than throwing sharp objects as hard as you can! Fling those axes!
This is also a great opportunity to prove you are the real incarnation of Thor, which is super hot. (I know Thor has a hammer, don't go off on me)
Go bowling
Bowling has been a beloved date idea for generations, and anything that can last that long just has to be great. The competitive atmosphere of the game is a great flirting opportunity too…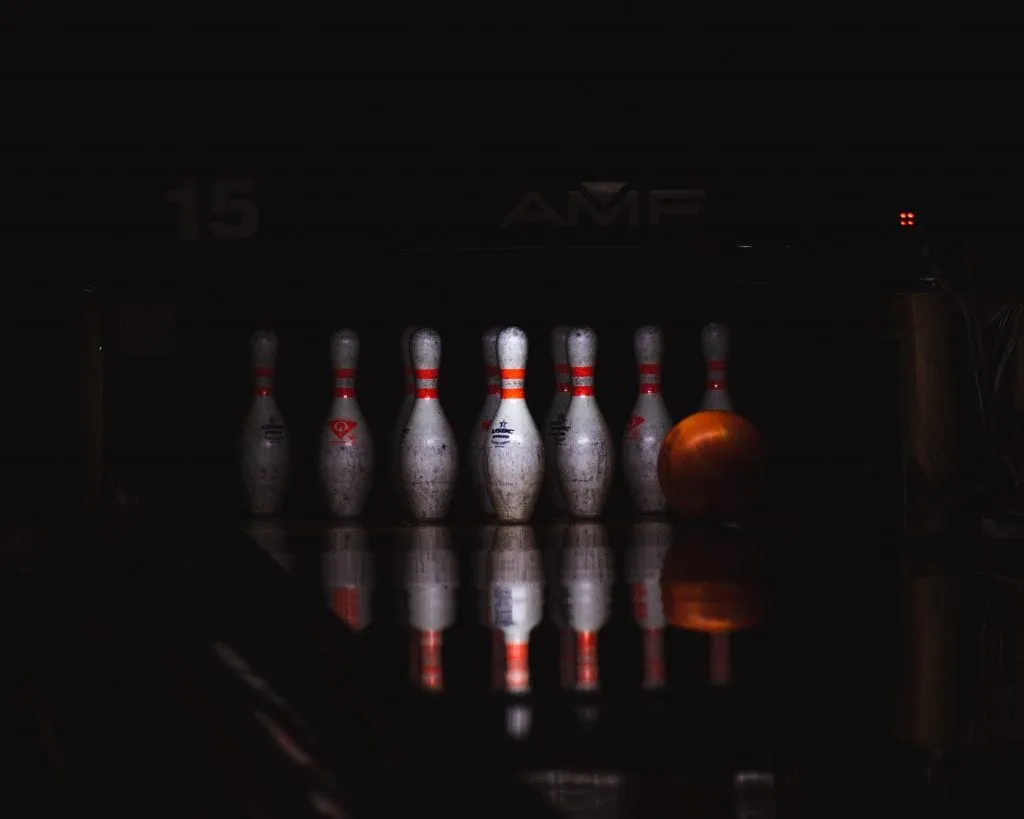 Take a ballroom or salsa dancing class
This. Is. So. Hot. The racey music, the closeness of the dance, and the excitement of learning something new is sure to impress!
You'll probably work up a sweat too – but in an attractive Dirty Dancing kind of way.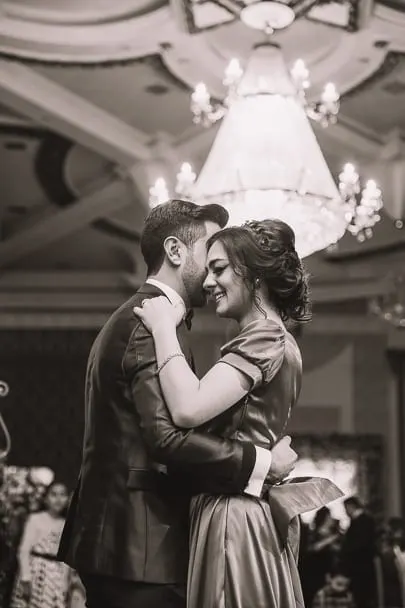 Go mini golfing
Everyone has seen the cute little 'let me show you the best technique for golfing' move. It's iconic for a reason. Warning: do not use this move if your partner is significantly better at mini golf than you.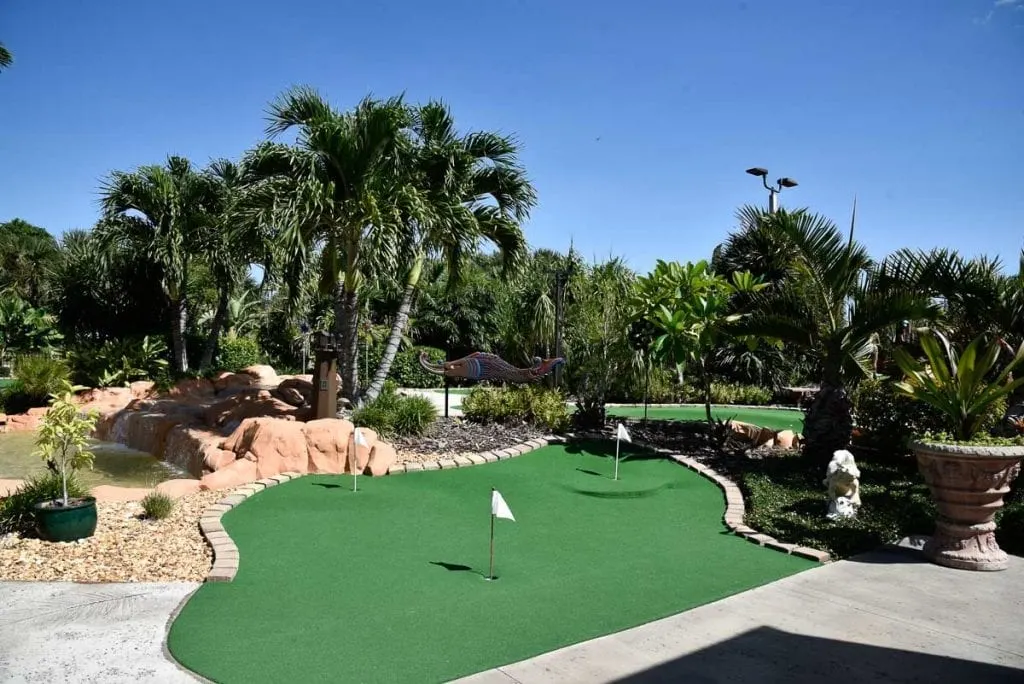 Take your dog for a walk in the park
At least 99.9% of the world's population loves dogs (don't fact-check me on that), so this is a sure-fire win. You, your favorite human, and your favorite little pupper are sure to have a great time.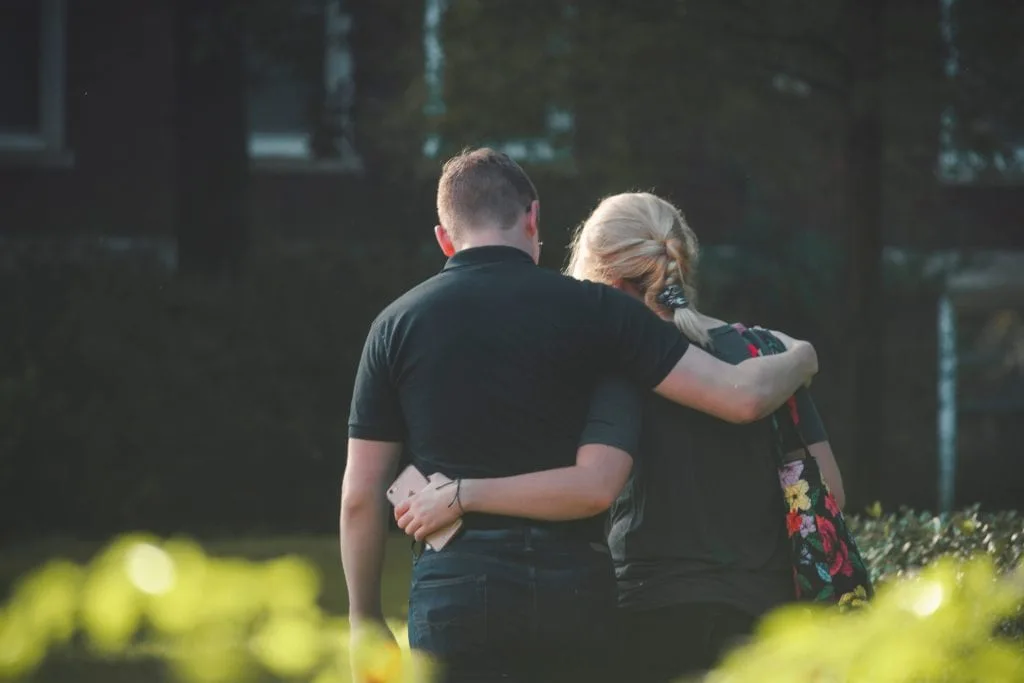 Discover a new city
Find somewhere you've never been! There are 4,000 cities in this world, and lots of them have tons to do.
Try a restaurant you've never been to before, go to the museum, watch a show, or just walk around and enjoy the energy of the city!
Go to an amusement park
Hit up google and search for the closest amusement park to where you live! Roller coasters are a blast, and there are always fun carnival games.
If your partner's not super into roller coasters, don't worry, we've got another category of dates coming your way.
Athletic Date ideas
Climb a mountain
This date is beautiful and so incredibly memorable. There's nothing quite like standing on top of the world with someone you love.
Plus, you can take gorgeous pictures of you two standing in front of a breath-taking view with a cheesy caption.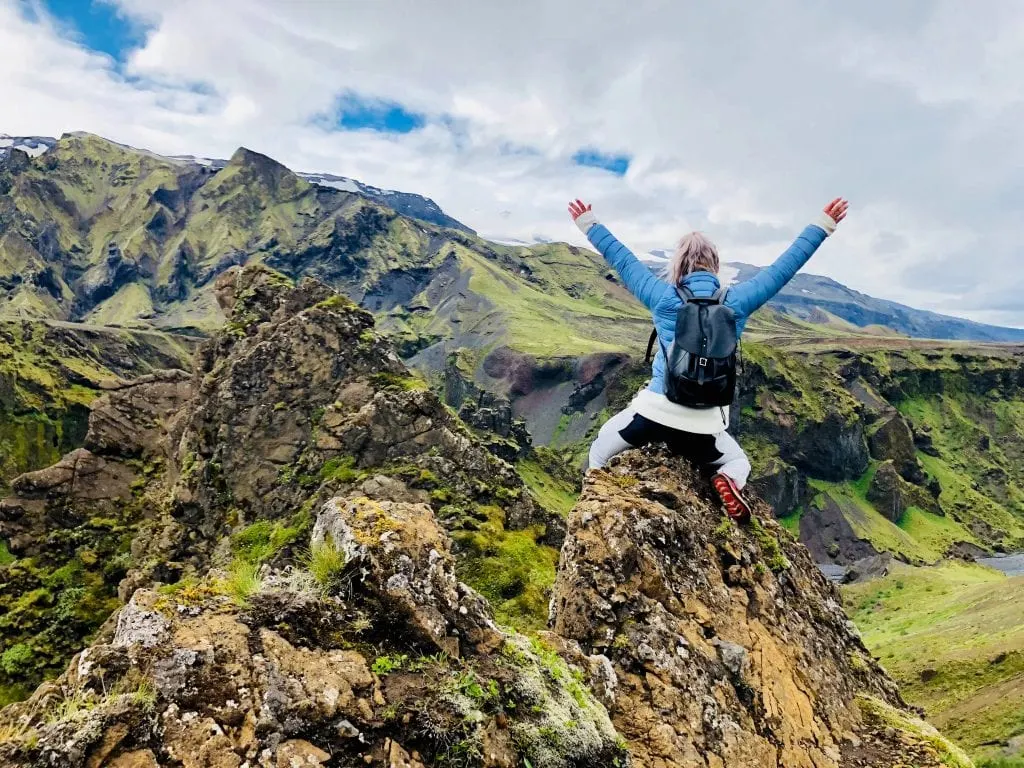 Go for a run (like a color run!)
If you and your partner like to get out and get active, put on a white T-shirt and go get messy! It's a great way to get exercise, ruin some clothes, and make memories.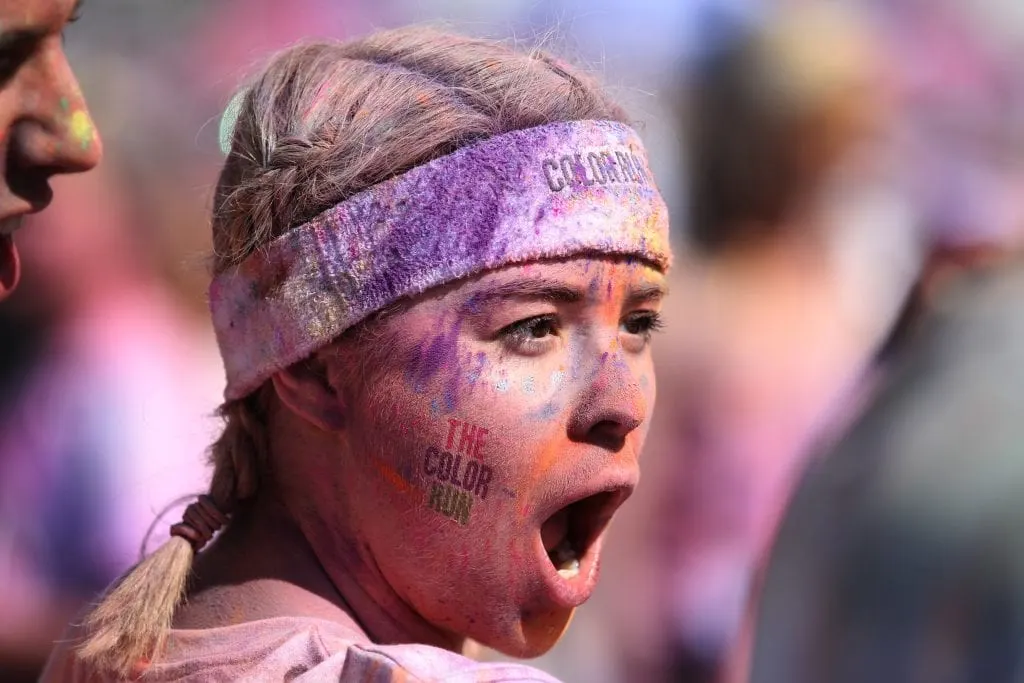 Do a Ropes Course
These are so much fun. The thrill of looking at the ground beneath you and feeling the adrenaline of almost dying without all of the risk is absolutely epic.
Bonus points if you fake-push your date off the course.
Visit the batting cages
This is fun for sporty and non-sporty people alike. If you're both super into baseball, this will be competitive and super cute.
If you're not, you'll have a great laugh watching each other miss the ball. Win-win!
Beach Volleyball
Sand, sun, and cute bathing suits are the cure for any boring day. Grab a volleyball and head to a beach that has a net, or just ask to join another group that's already set up!
Diving into the sand to save the ball will seriously impress your date.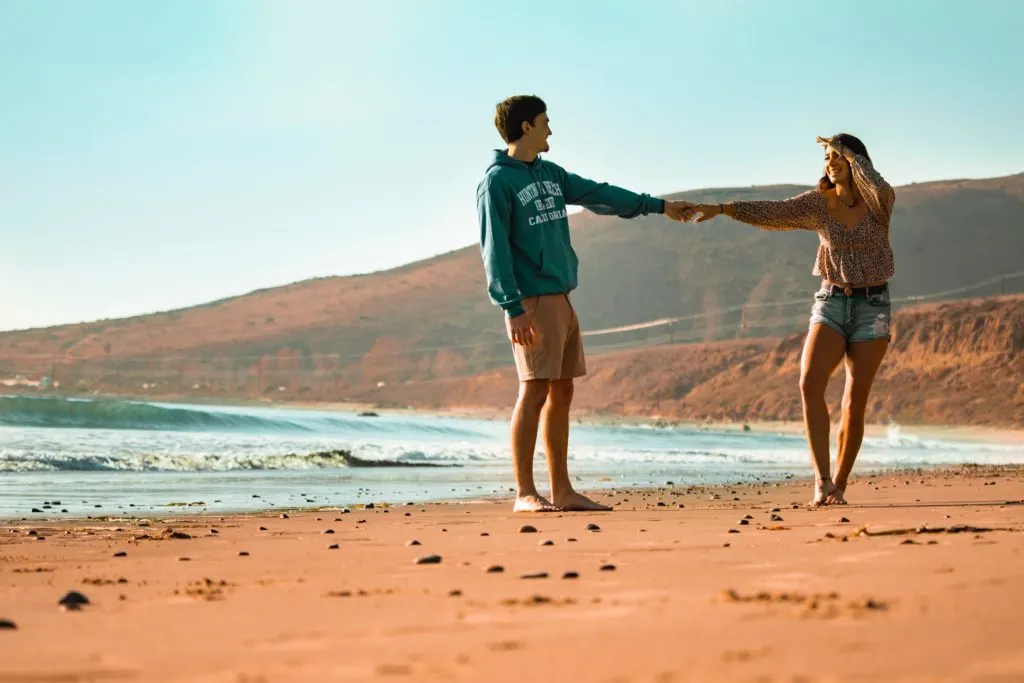 Do a Mud Run Together
This is a great way to get down and dirty while staying active. Just make sure to give your partner a big muddy hug after you're done!
Roller Skating
Classic. Iconic. Great music. This date has it all! Skater skirts are also the perfect blend of cute and spicy.
Play a game of your favorite sport
Basketball, baseball, volleyball, tennis – whatever it is, it'll be twice the fun with your loved one!
Go for a gym class or an at-home workout video
Get your zen on in a session of hot yoga, or dance your heart out in your gym's Zumba class. This date is sure to be a great time, and you'll burn some calories in the process.
Here is a fun online yoga class for couples to try!
Play golf
The rolling hills and cute golfing outfits are sure to add to the fun-factor of this date.
Playing golf involves lots of walking, giving you and your date plenty of time to talk and enjoy spending time together.
Fun Physical Activities for Couples
Go to an indoor trampoline park or just jump on yours
Racing your partner to the end of the trampoline and then literally bouncing off the walls makes for a super silly and memorable date. Plus the brightly colored socks are super fashionable.
Go tubing
This is fun no matter who you do it with, but watching bae's face as you launch over a giant rapid is absolutely priceless.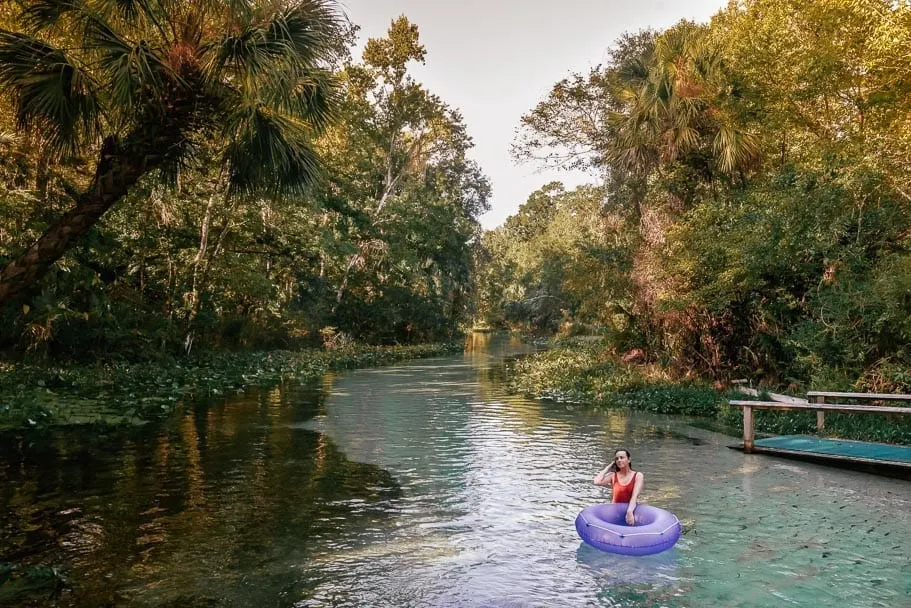 Do some gardening
Gardening is so relaxing, and it's great for the environment! Make a trip to a nearby plant nursery and pick out some cute plants.
You can look up on Pinterest or YouTube what plants are best suited for your climate and then create a picture perfect garden in your yard!
A great indoor date idea!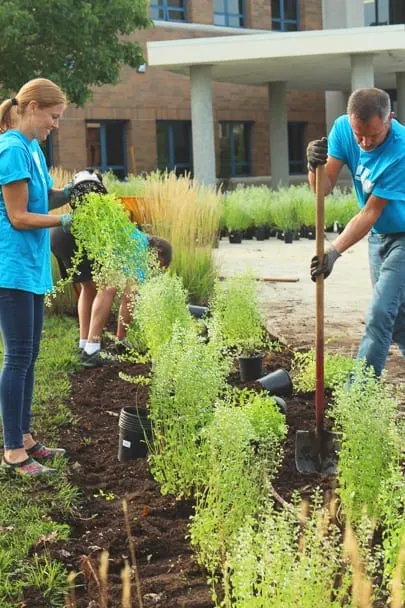 Go to the zoo
Seeing such amazing and unique animals in person is a breath-taking experience.
Whether you're the couple to walk around in awe, learning every fact about lemurs known to man, or point at the animals and say 'that one looks like you', you'll make some awesome memories.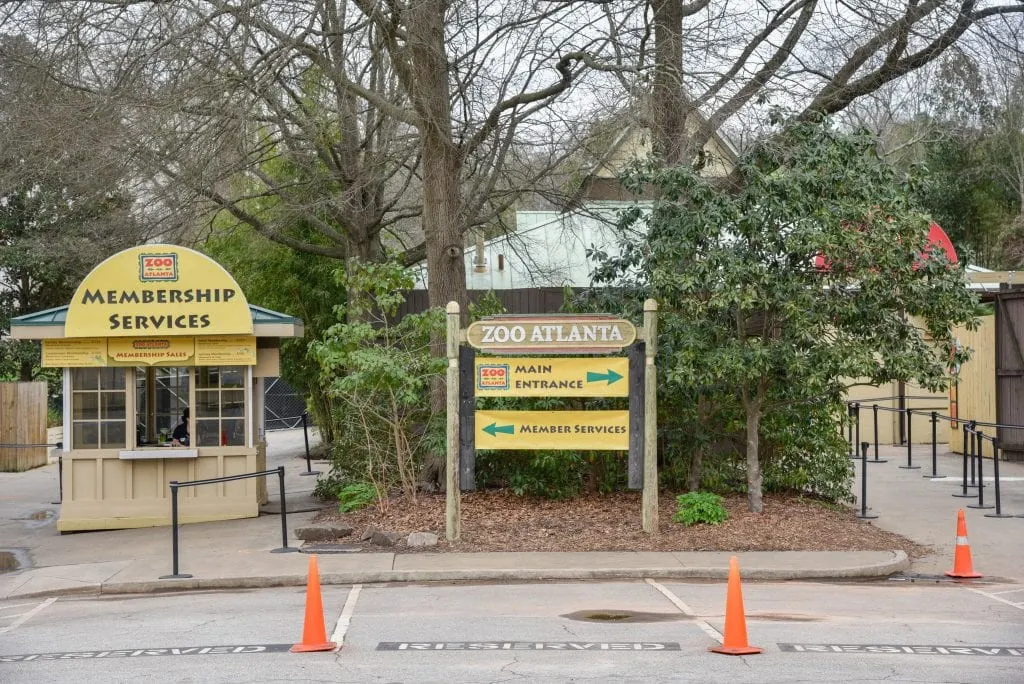 Volunteer at a dog shelter
Spending time with puppies and volunteering for a good cause – no date on The Bachelor could ever live up to this level of cuteness.
Active Summer Date Ideas
Go for a surfing class
Surfing is the ultimate cool date. If you go home and tell your friends you took your date surfing, every one of their jaws will drop – guaranteed.
The gorgeous weather, salty breeze, wonderful waves, and the possibility of seeing a shark in the water make for an exhilarating day out. I'm kidding about the sharks, of course. Mostly.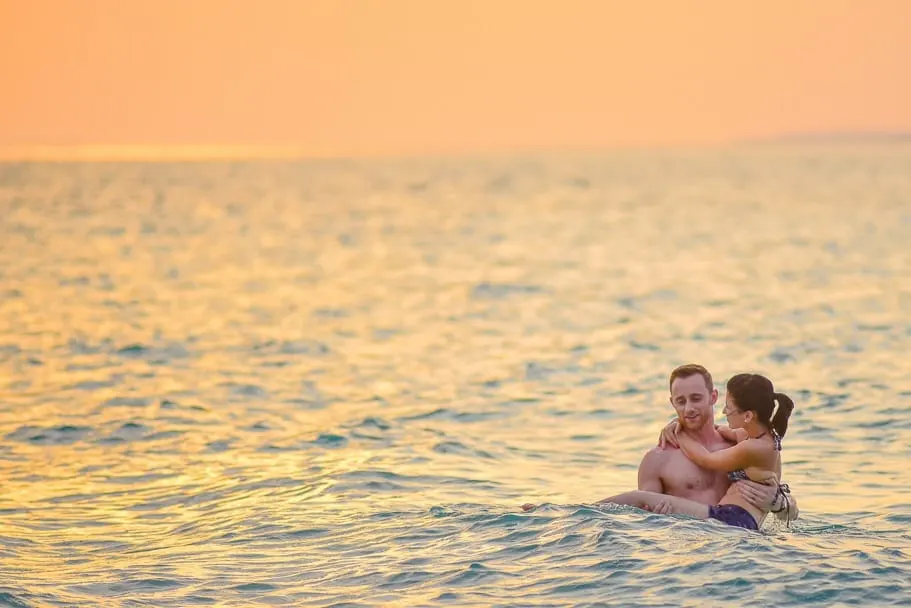 Go swimming (beach or local pool)
This date is great for after you've had a long week or a hard day of work.
Floating in the pool or ocean on your inner tube with a couple of drinks is most people's version of absolute paradise. I can feel the relaxation from here!
Or snorkelling
These are the kinds of dates you never forget. If you've seen every mountain top and hiking trail near you, fear not!
There are 352 quintillion gallons of water in the ocean for you to explore! You could see a beautiful coral reef, look at cute little fishies, and share some of life's most inspiring moments with the person you love.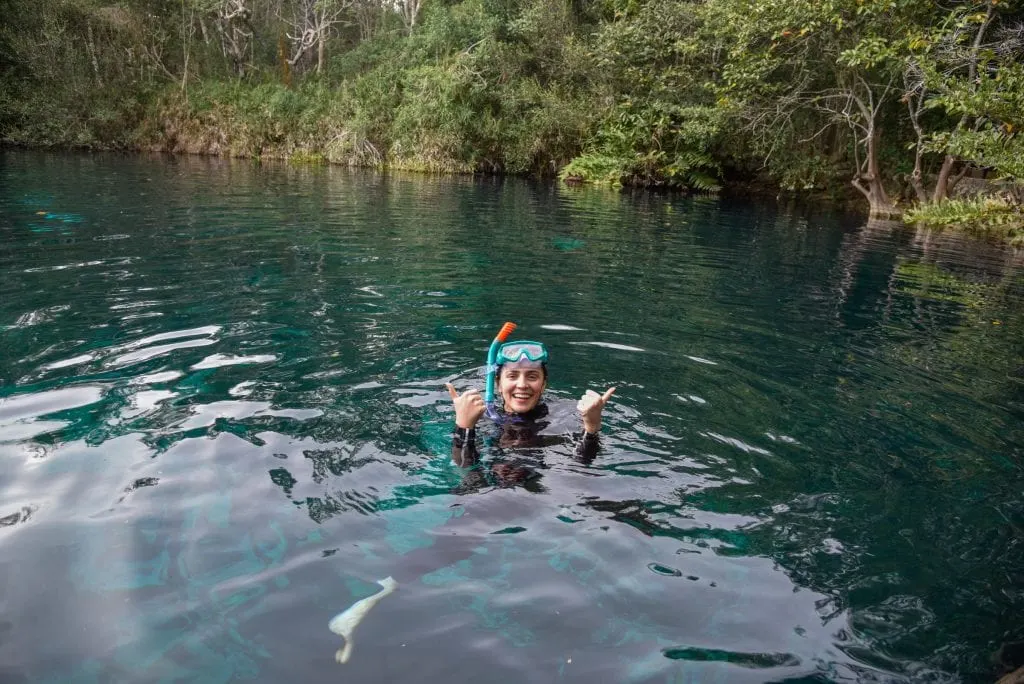 Go jet skiing
Riding a jet ski is like riding a motorcycle, but if you fall off, you land in a pretty body of water instead of hot asphalt!
You can ride separate jet skis, or if you're feeling extra snuggly, you can share one. Ride off into the sunset with your love… so romantic!
Go Sailing
This is a great way to get some sun and enjoy the weather without getting in the water!
Sailing through the water at top speeds legitimately feels like you're flying, and doing it with someone you're totally into makes for an awesome date.
Go to a water park
All the perks of an amusement park, plus water and bathing suits, wrapped into one fun filled day – you're sure to have a blast going on a date to the water park.
You can choose to float around in the wave pool and lazy river to relax together, or if you're a bit more daring, hop on a tube and hurl yourself down a fifty foot drop! Whatever floats your boat.
Water skiing
This date is great for adrenaline loving, active couples. Once you get up on the skis, you're flying through the air right on top of the water, and it's always fun to drive the boat and just fling your partner around if that's more your speed.
Stand up Paddle Boarding
Chill, pretty, and a great workout, paddle boarding is a great outing for the coolest of couples. Have you seen people paddle boarding? They look absolutely epic.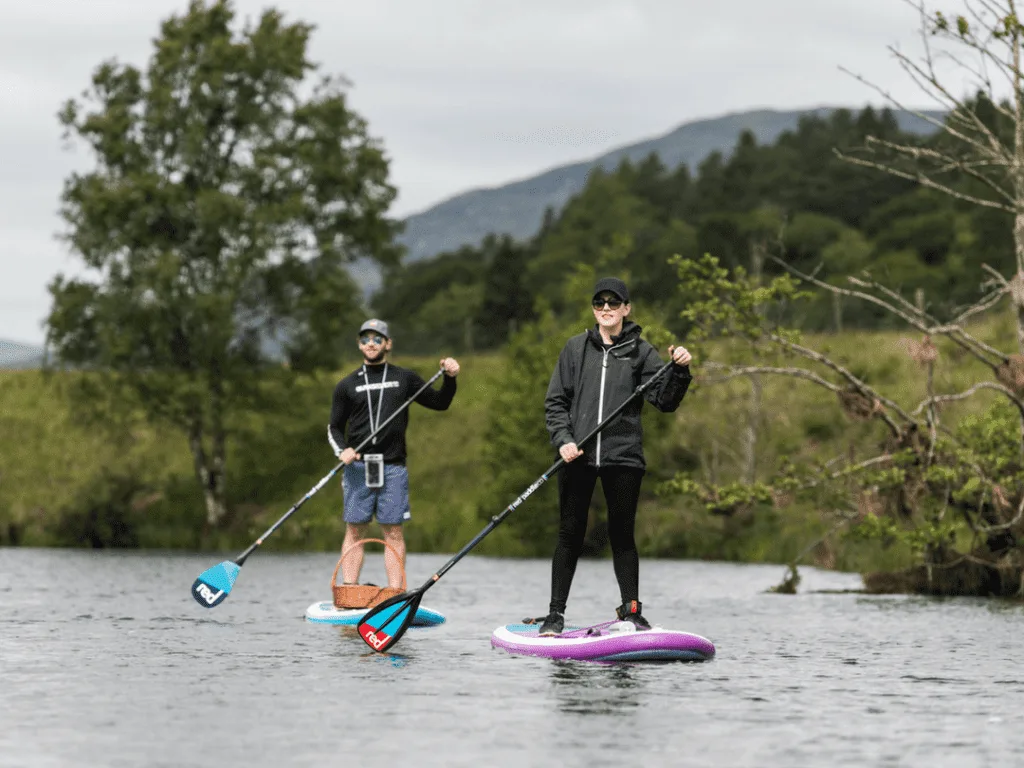 Double kayaking
Kayaking is a ton of fun, so it's sure to be even better with two! You can race each other, kayak around to little islands, dive off the back and swim, or just enjoy paddling gracefully through the water.
No doubt, this date will be fun and super unique.
Active Fall Date Ideas
Go to a corn maze
Solving the maze is a great time, but getting lost in the maze is even better. Seriously, just throw away the map and go for it – you'll get some extra alone time!
Go apple picking
There are three great benefits to an apple picking date. First, you get to walk around together in the cool fall weather and enjoy the beautiful garden.
Second, you get to enjoy the satisfaction of harvesting your own fruit. Third: baked goods.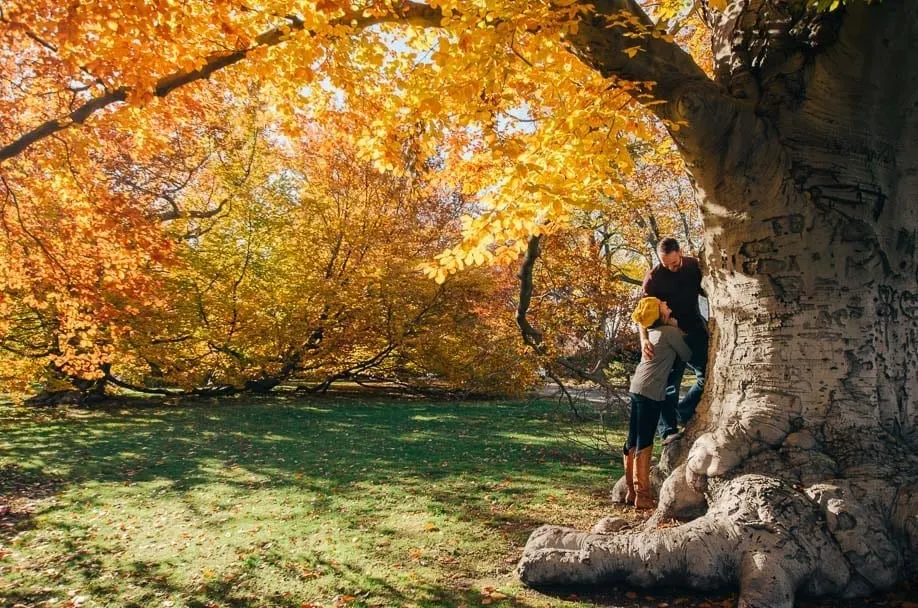 Go for a walk and pick pumpkins at a pumpkin patch
Pumpkin patches are always cute, so taking a stroll and looking at all of the adorable little pumpkins is a great way to get some one-on-one time with your special someone.
After you pick which pumpkin you deem most worthy, you can carve it too!
Go for a walk to discover fall foliage
Nature never fails to impress, and fall foliage is some of the most beautiful art you will ever lay your eyes on.
The gorgeous colors, blissful weather, and sweet smell of autumn trees will make for an enchanting date.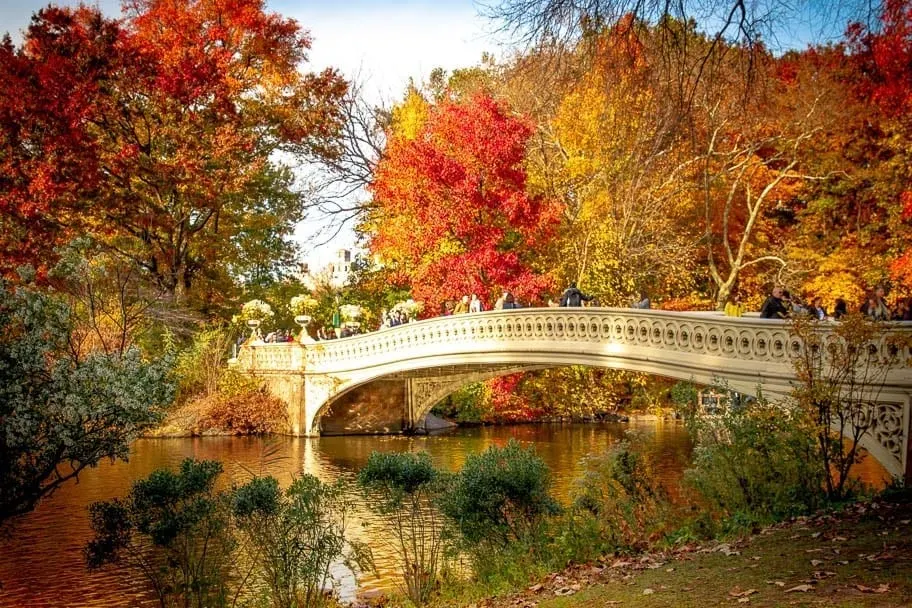 Horse backing riding
This is something most people have always wanted to try, but so few have ever done!
Finding a nearby stable to go ride at is unforgettable, and you'll feel like you came straight out of a fantasy movie when galloping around. Just make sure you tell your date not to walk behind the horse.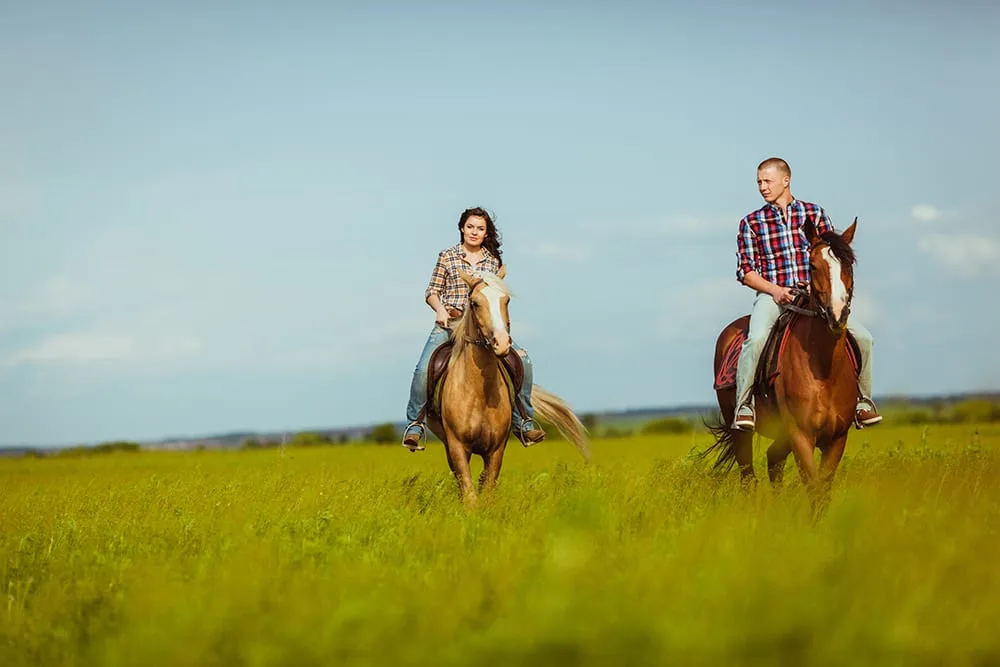 Active Winter Date Ideas
Skiing or Snowboarding
If you know how to ski or snowboard, this would be an awesome date for you and your person.
There's something about flying down a snowy mountain with the crisp air on your face that makes your heart just nearly burst.
Ice skating
There are really two ways this date can go. One, you could gracefully dance your way around the rink with your partner, impressing them with your poise and talent, or two, you could both totally fall all over the place and have a great laugh.
Either way, this date is a ton of fun!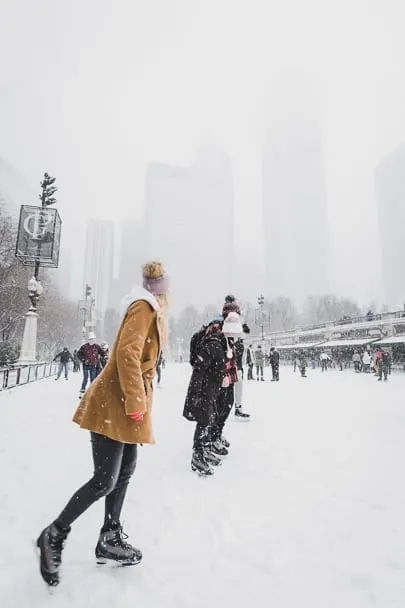 Play in the snow – snowball fight or snow angels
The snow brings out the silly spark in all of us, so building a little igloo, flopping down and making a snow angel, or hurling freezing cold balls of snow at your loved one makes for an awesome date.
Cross country skiing
This one is not for the faint of heart, but if you're the couple that loves all things active and outdoors, this is the one for you.
Coming together to accomplish something so challenging and satisfying is a bonding experience like no other.
Snow tubing
If you're looking for a unique date idea during the winter time, this one is an excellent option. Planning this will be a ton of fun, and you'll definitely impress your date with your creativity!
Snow shoeing
Not sure what this one is? Don't worry! I looked it up for us. This is like a hike, but it's in the snow with special shoes and poles to help you on your way. This date will surely bring out the adventurous side of you and your partner!
Make a snowman
Rolling up balls of snow, creating a story for your little snowman, and hunting around your house for a carrot and some buttons is a great combination for a fun winter day.
When you're done, you'll be able to admire your cute new pal and take some wintery pictures together!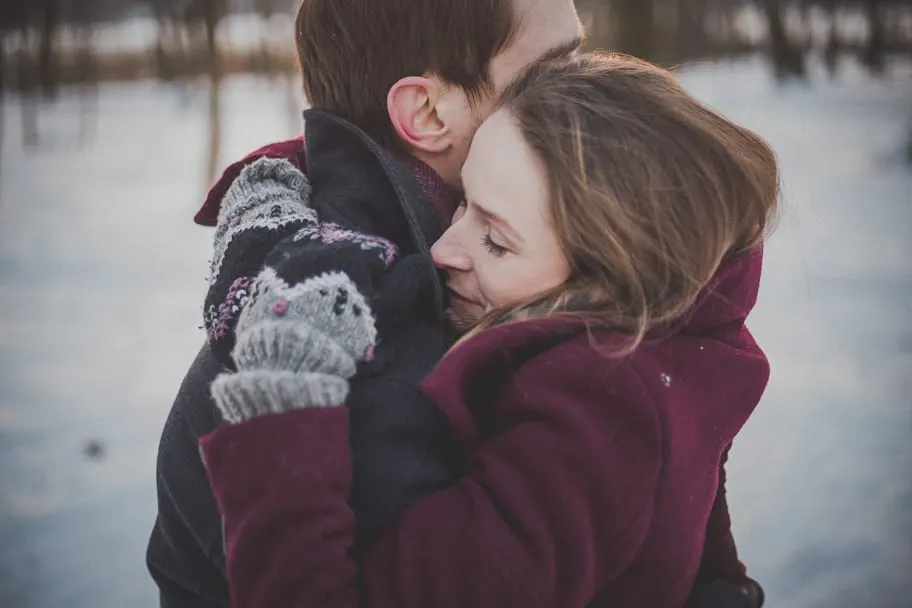 Active Spring Date Ideas
Visit a flower field e.g. tulips and go for a walk
If there are any big fields or gardens in your area, this is a perfect place to take your loved one on a date.
Do a quick search to find a pretty flower field in the area, and make the trip out to enjoy a walk. You can take some beautiful pictures when you're there, and post all about your adorable date together.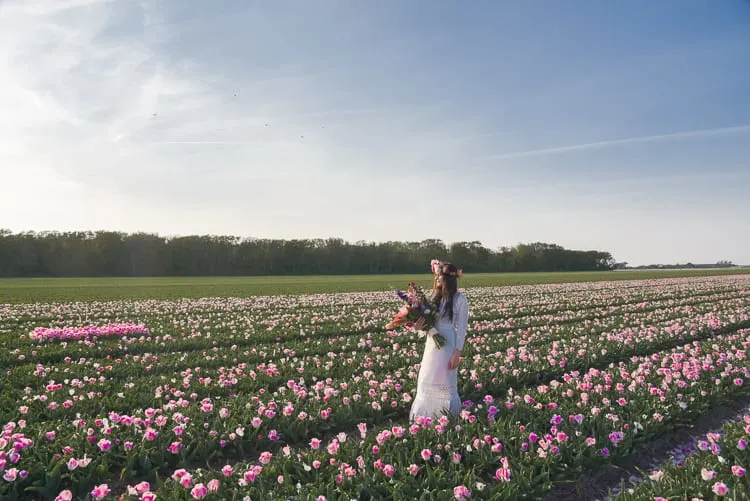 Go foraging for botanicals (herbs & berries)
You could plan to find a specific garden to pick fruits and herbs, or you could let your wild side take over!
Drive around until you see a pretty stretch of woods, and go explore! Warning: Please don't let your date eat the random berries. That could make for a pretty bad trip home.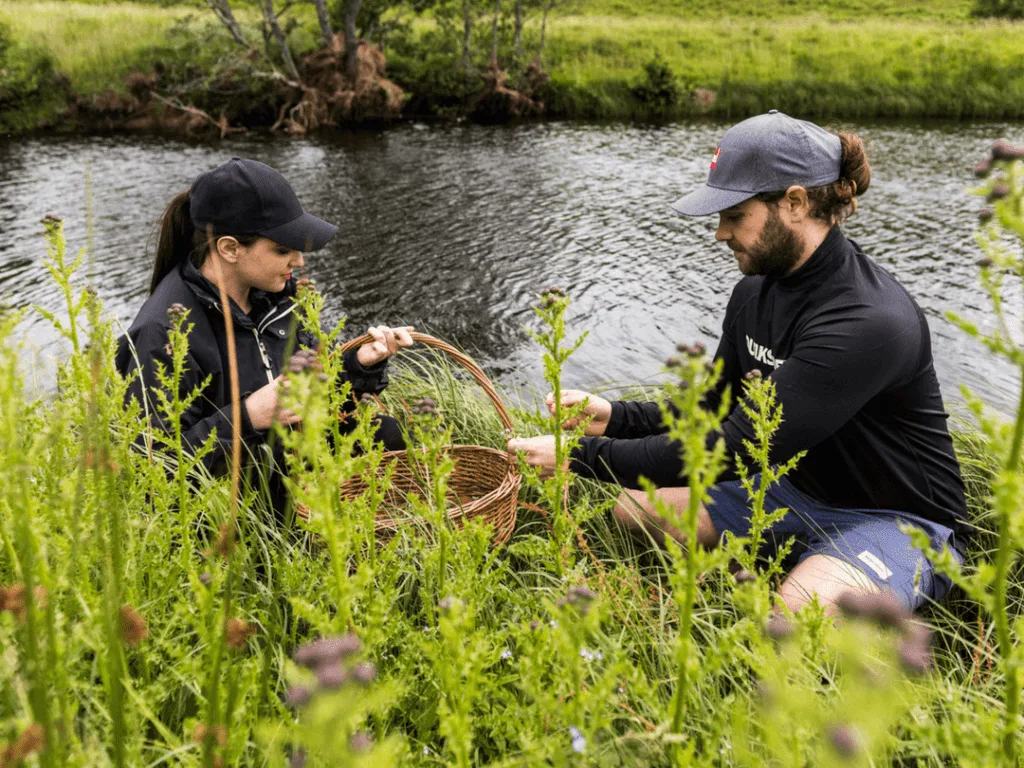 Play Frisbee in the park
If you're wanting to find something simple and sweet to do on a pretty spring day, grab a frisbee, bring your loved one, and go play at the park! It's great exercise, and you'll have a blast doing it.
Maybe you'll discover your new favorite sport! At the very least, you'll get some laughs out of how bad you are at playing frisbee.
Fly a kite
This is such a quintessential sweet date idea. Flying a kite is so romantic, so peaceful, so lovely, and definitely #RelationshipGoals.
Go picking wildflowers
Buying flowers from the store is fun, but there's something so oddly satisfying about picking your own. Picking what catches you and your partners' eye ensures a bouquet of all of your favorite colors and flowers.
After you pick your fill, arrange them together for a fun part two of your date.
Take a stroll through a farmers markets
An apple from the grocery store and an apple from the farmers market are not the same. Biting into a delicious home-grown organic piece of fresh fruit is unbeatable, and choosing a bounty of high quality produce together is so much fun! A
fterward, you can head back home and cook up the best meal of your life. Delicious.
Strawberry picking
Spending a sunny day picking pretty red strawberries is a great way to show your partner you love them.
The romance of walking through the gardens is lovely, and getting to eat a basket of ripe strawberries together makes a cool Spring day hot.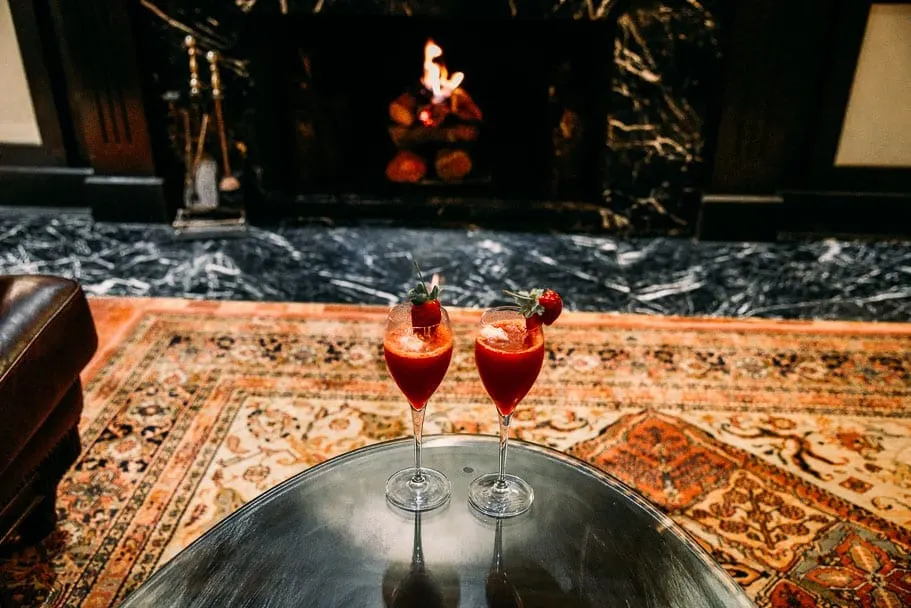 Active double dates ideas
Play group sport
Getting active with someone you love is a fantastic way to spend any day, but getting to enjoy some exercise and the great outdoors with your loved one and your closest friends is even better!
Grab a racket, a ball, a hockey stick, or whatever's your thing and go play!
Complete a scavenger hunt together
You can look online and find tons of scavenger hunts ready for you to go and explore! Look up a forest scavenger hunt, a city hunt, a beach hunt, or a scavenger hunt to do around the house!
To add some extra fun, set a timer and have each couple compete against each other to see who can find the most items the fastest. Ready? Go!
Play paintball
Paintball is painful, but once the adrenaline gets going it's a blast. Take your big bag of professional paintball gear or just find a groupon and go rent equipment!
Shooting people with paint is fun no matter how you go about it. With a group of four, you've got a little squad and you can work together to take out random strangers. I
f you're feeling extra competitive, split up the couples and battle it out – just make sure you're on the winning team!
Take a group yoga class
This is relaxing, great exercise, amazing for your mental and physical health, and a great way to bond with the people you care about.
Really get in the zone and invest in the class. You're sure to leave feeling closer and looser!
Escape Room
Okay, this one is one of the absolute best dates to do with another couple. Working together to solve puzzles and bust out of a hypothetically life-threatening room is just so much fun.
Plus, it's interesting to see how people think, how they work under pressure, and practice your teamwork. Finding and completing an escape room is an awesome date idea, so get your group and go lock yourself in a tiny room together!
Group laser tag
Running around like crazy people in a pitch-black room while listening to electronic dance music is just an experience you'll never forget.
For extra fun, go to different teams and make a bet – losers have to buy the winners dinner after!
Play Group dodgeball
While this may not be the most romantic date you'll ever go on, it will be one of the most fun. Dodgeball with your adult partner and your grown-up friends is nothing like dodgeball was in P.E. Now, it's a full out war.
Spend your time slinging dodgeballs at your loved one, or use your boyfriend or girlfriend as a meat shield! No matter what, you're sure to get some laughs out of it, and you'll certainly make some memories.
More Date Ideas?
Not done with dates? Neither are we! Here are some more to keep you occupied:
Save to Pinterest