Looking for Albuquerque Date Ideas?
We have you covered! No more boring indoor date nights with these unique date night ideas in Albuquerque.
If you are looking for the most romantic places and spots in Albuquerque New Mexico, we have hunted down 50+ of the best, whether you are looking for things to do at night or romantic things to do for couples in Albuquerque during the day – we got you!
The best date spots in Albuquerque right here!
Albuquerque Date Ideas: Romantic Things to do for Couples
Date Night Ideas in Albuquerque
Go to the Theater. Whether you are into Movies or Plays, Opera or Musicals, Music or Dance Performances, Albuquerque has some great venues for you to enjoy yourself while on a date.
Movie Theater: Everyone loves to go see a movie. Go see a new flick you've been waiting for or hit a double feature. Head to a local Cinemark, Regal, or AMC to see a newly released movie. If you are looking for a smaller theater, try one of the ones below.
Flix Brewhouse. Grab some food, a drink and watch a great movie.
Guild Cinema. Retro-inspired theater that shows international, limited release, and art films.
The Drive-In at Balloon Fiesta Park. Great for fans of drive-in movies.
Performing Arts Theatre: Nothing beats a live performance. Enjoy a night at the theatre and see a play, musical, opera, dance, or music performance, and more.
Enjoy some laughs at the Box Performance Space LLC. This theater offers improv shows, comedy shows, and improv classes.
Sip and Paint Night. Enjoy an evening sipping wine and painting. This fun activity is great for couples. Painting with a Twist is one of the most popular options in Albuquerque. If you would prefer something non-alcoholic, try Canvas and Coffee. They offer coffee, tea, and hot chocolate.
Cooking Classes. If you or your significant other enjoy cooking or want to learn how to make something new there are a couple of great options in Albuquerque.
Fun Date Ideas in Albuquerque
Visit the Biopark. Animal and Nature lovers will have a wonderful time visiting the Biopark in Albuquerque. There are so many things to do you can make each one a different date.
Enjoy Ice Cream at one of these awesome local Ice Cream Shops! Ice cream is an age-old date idea that never goes out of style. Enjoy a sweet treat on a warm day.
Lecheritas
Crazy Bomb Cups
Paletaria Frida
Visit a Brewery. If you enjoy sampling or drinking great beer, then taking a brewery tour is a great way to get to know each other and have fun.
Visit a Winery. If you enjoy wine or sampling great wine, then taking a winery or vineyard tour is a great way to have fun while getting to know each other.
Go to the Farmers Market. The farmers market is a great place to go on a date. Check out the craft vendors, pick up some ingredients to take home and cook together, or grab some delicious food from a food vendor.
See a Game. Fans of football should check out the New Mexico Lobos at the University Stadium. See the New Mexico United Soccer Team at the Rio Grande Credit Union Field. For fans of baseball, see the Albuquerque Isotopes at Isotopes Park. The New Mexico Lobos Basketball team is also at University Stadium.
Grab Brunch. Brunch is the perfect choice for a Saturday or Sunday date.
Tia B's La Waffleria. An Albuquerque staple, this restaurant serves sweet and savory dishes, most of which are waffles.
The Grove Cafe & Market. This comfortable, relaxed cafe offers meals made of local & organic ingredients.
Flying Star Cafe. This is a small, local chain of restaurants and is an excellent place for brunch. Each location reflects the quirky, uniqueness of the neighborhood in which it is located.
Farm & Table. This upscale- fine-dining experience offers regionally inspired dishes made from seasonal local ingredients.
Tia Betty Blue's. This cozy, low-key cafe serves New Mexico Favorites.
Range Cafe. This local favorite is a small chain with six locations. The comfortable southwestern decor invites you in to try their delicious menu.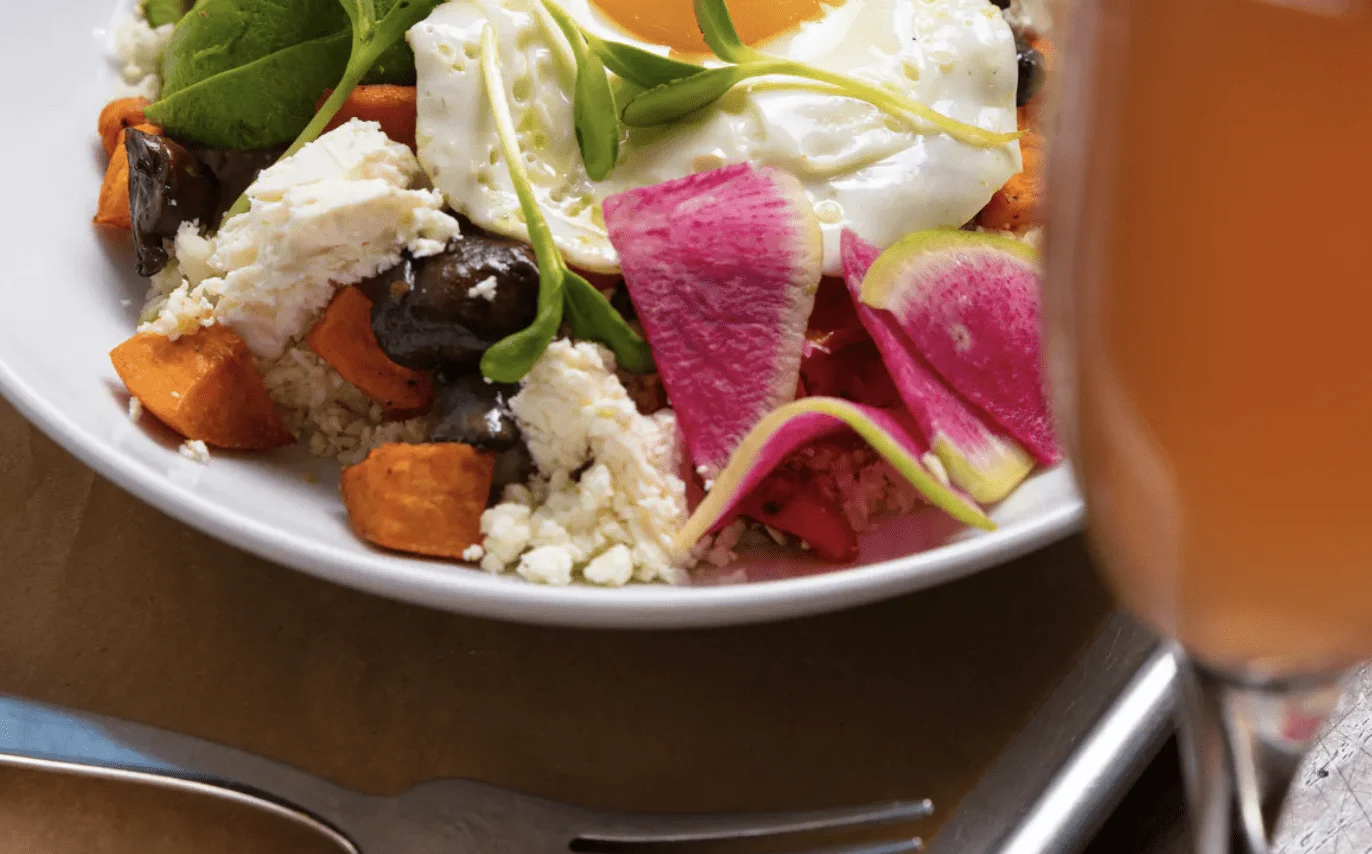 Fun Romantic Restaurants
Antiquity Restaurant. Enjoy a romantic night out at this rustic steakhouse. The intimate atmosphere is perfect for a special night.
Fork and Fig. This modern, casual restaurant offers an eclectic menu. This is a great restaurant for a relaxed romantic meal.
Mas – Tapas y Vino. This awesome restaurant and tapas bar is located in the Hotel Andaluz. They serve traditional and non-traditional Spanish foods and tapas using local and organic ingredients.
Zinc Wine Bar & Bistro. The atmosphere of this restaurant is the perfect mix of formal and relaxed. Enjoy an exquisite romantic dinner with a glass from their excellent wine collection.
James Tearoom. This elegant tearoom is perfect for a romantic afternoon meal. Enjoy a full-service British Afternoon Tea experience.
Bien Shur. This elegant dining room is at the top of the Sandia Resort and offers panoramic and breathtaking views.
Trombino's Bistro Italiano. Trombino's elegant, romantic atmosphere is perfect for a special dinner. Their variety of delicious Italian and Italian-inspired meals is unrivaled.
Seared. Enjoy American fine dining at its best. This bistro is the perfect mix of elegance in a relaxed atmosphere.
El Pinto. Situated in a historic Hacienda, El Pinto offers delicious Mexican and New Mexican dishes.
Pappadeaux. Enjoy New Orleans style dishes in this comfortable, airy restaurant
Empire Board Game Library. Enjoy food and drink while playing board games. This is the perfect restaurant for couples looking for fun and food.
Pars Cuisine. This vibrant, light filled restaurant offers delicious Mediterranean and Persian cuisine.
Tucanos Brazilian Grill. This Brazilian Steakhouse offers all your Brazilian Churrasco favorites in a light, relaxed setting.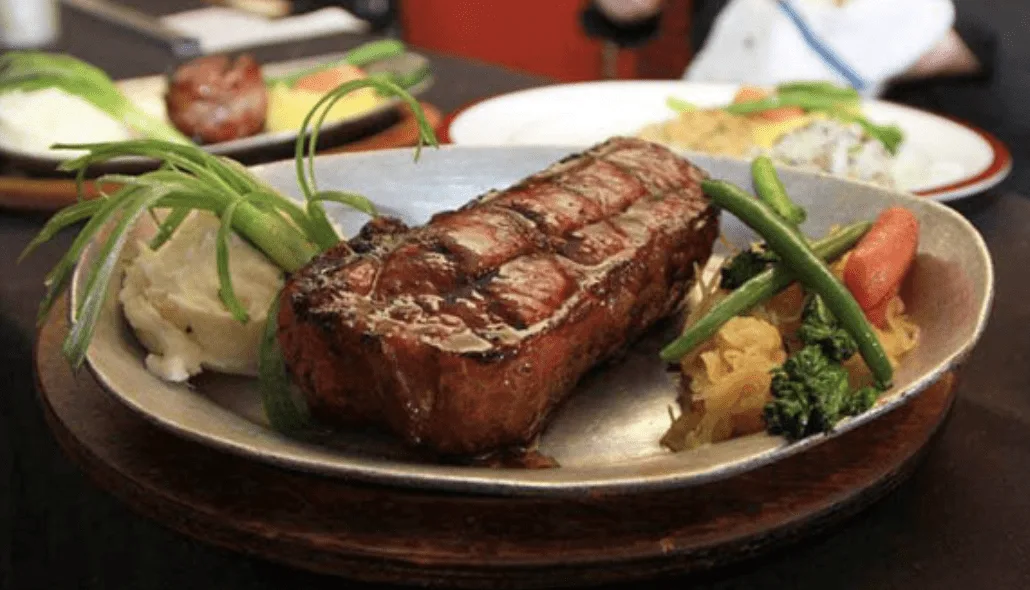 Hidden Gems in Albuquerque
The Shop. The Shop is a hole in the wall offering creative takes on American comfort foods.
La Salita. This relaxed eatery offers delicious New Mexican favorites in a comfortable and unassuming atmosphere.
Gyros Mediterranean. Enjoy delicious and simple Mediterranean fare in this open and welcoming restaurant.
Vinaigrette. Enjoy farm to table dishes in a light, airy atmosphere. This colorful and modern space offers intimate dining at small tables.
Scarpas. This warm and welcoming eatery is popular for their thin-crust pizzas and delicious pastas.
Guava Tree Cafe. This adorable adobe restaurant offers a great selection of delicious Latin American and Cuban foods.
Basil Leaf. Do not be fooled by the outside looks. This restaurant is cozy, warm, and welcoming. Enjoy your favorite Vietnamese specialties in an intimate and romantic atmosphere.
Taqueria Mexico. This is the restaurant for good Mexican food. Their tacos are their specialty.
Artichoke Cafe. Enjoy innovative and creative American dishes surrounded by modern art in this colorful space.
Best Cocktail Bars
The Copper Lounge. This swanky cocktail bar offers creative cocktails and a mix of popular American and Mexican bar foods.
Apothecary Lounge. This stylish bar in the Hotel Parq Central offers beautifully displayed and creative seasonal cocktails.
Daydream Rum Bar. This cocktail bar offers delicious tropical cocktails and rice bowls.
Moonwalk. This is the place to go if you want the largest variety of options to choose from.
Left Turn Distilling. This bar offers cocktails made from locally made alcohols. They also serve delicious and varied bar foods, everything from tacos to burgers to Sunday Brunch.
Uptown Funk Bar with Dueling Pianos. This unique and energetic bar offers Dueling Piano performances along with inventive cocktails.
Los Conejos. This bar offers all your favorite Agave-based cocktails with delicious Mexican eats. They also offer a great Brunch.
Coffee Shops
Humble Coffee Company. This comfortable coffee shop and cafe offers delicious single origin coffees with delicious breakfast burritos and pastries.
Zendo. This modern coffee shop offers locally roasted coffee with delicious organic baked goods.
Trifecta Coffee Company. Enjoy a coffee at this roastery, coffee brewery, and bakery.
Little Bear Coffee. Little Bear Coffee is a passionate and local coffee roaster with two stores in Albuquerque.
Cutbow Coffee. Enjoy coffee in this comfortable atmosphere.
Pinon Coffee House. Enjoy unique signature coffees and delicious quick breakfast fare.
Whispering Bean Coffee Roasters. Enjoy locally roasted coffee in an intimate and comfortable atmosphere.
Blackbird Coffee House. Enjoy specialty coffees roasted locally in this Adobe Cafe while surrounded by beautiful Southwestern art.
Epiphany Coffee House. This local roaster and coffee shop offers unique blends and lattes with delicious baked goods.
Moon's Coffee and Tea. Enjoy a wide variety of coffee and tea in house or to-go.
Rust is Gold Coffee. Enjoy great coffee in this quaint and quirky coffee shop.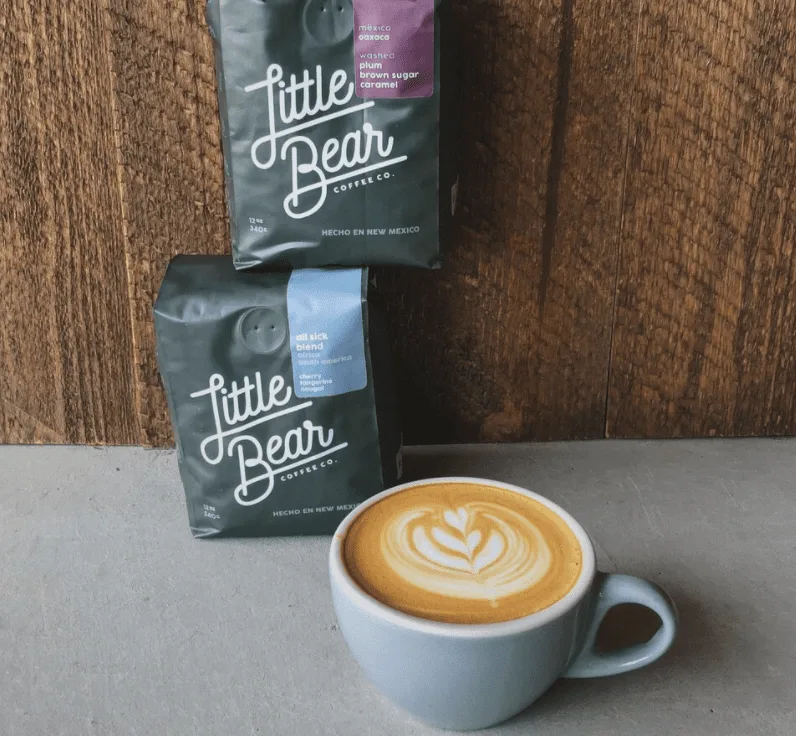 Cheap or Free Date Ideas
Visit Albuquerque Old Town. Take a day and wander around Albuquerque old town. Grab a bite to eat at one of many delicious eateries available. Soak up the history and beauty of this historic district.
Visit an Albuquerque Museum. Most of the museums listed below in the Get cultured section are easily affordable. So affordable in fact you can take your special someone out for a very special meal after you explore your chosen museum.
Albuquerque International Balloon Fiesta. This yearly event is full of colorful Hot Air Balloons. This world-renowned festival is a must for anyone in the area during the first two weeks of October. General Admission is $15.
Picnic in the Park. A picnic in the park is the best date idea for someone on a budget. Either make a delicious picnic lunch or grab take out from your favorite restaurant to enjoy at one of these great parks.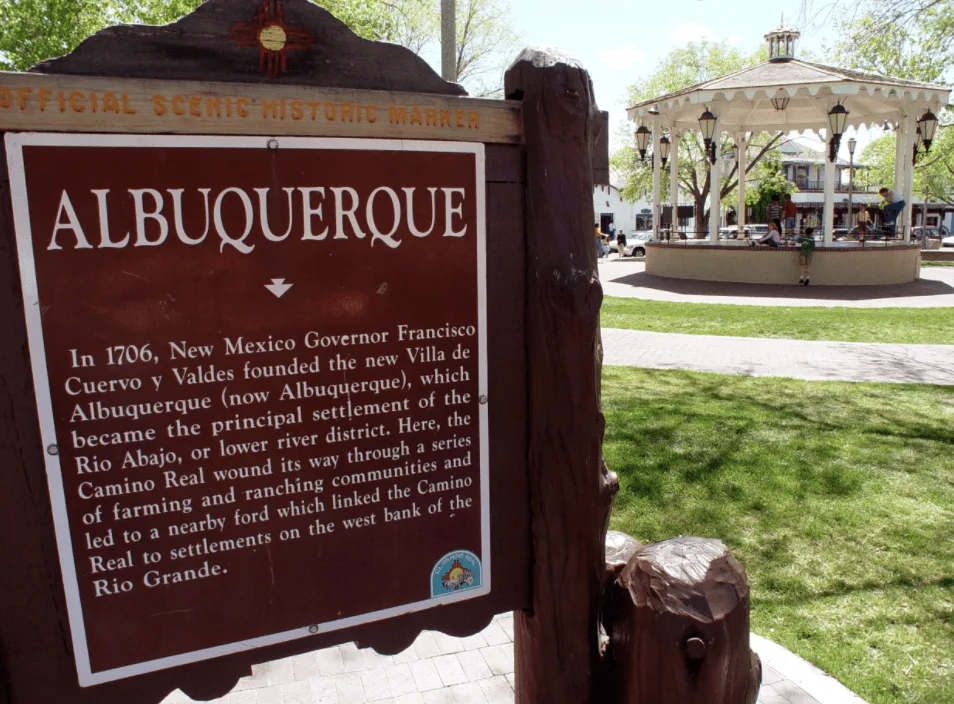 Unique Dates in Albuquerque
Sandia Peak Tramway. This unique and romantic date takes you up to the Ridge Line of the Sandia Mountains. This ride is particularly special if you get tickets for around sunset.
Casa Flamenca. This unique performing arts center offers live Flamenco performances as well as classes in Flamenco dancing.
Take a Tour. Albuquerque offers a number of fun tour options.
Hot Air Balloon Tours. Albuquerque is famous for their Hot Air Balloons. A tour by Hot Air Balloon is both breathtaking and beautiful. Albuquerque offers a variety of tour options including Rainbow Ryders, World Balloon, and Aerogelic Ballooning.
Trolley Tour. Enjoy getting to know the city and its stories by trolley. This interesting tour is well worth it.
Take a Tour: Ghost & History Tours. Albuquerque is a town with a lot of history and history means some great ghost stories. Enjoy a night of ghostly tales with your significant other.
Get "Cultured" Fun things to do in Albuquerque for Couples
Albuquerque Museum. Take a day to explore the interesting art and history exhibits available at the Albuquerque Museum. Museum admission is only $6, so enjoy a nice meal after you spend the day walking around.
Indian Pueblo Cultural Center. Spend the day immersing yourself in the history and culture of New Mexico's Pueblo Peoples. Museum admission is $10.
The National Museum of Nuclear Science & History. If you or your significant other are into history and science this museum has a lot to offer. Museum admission is $15.
Anderson-Abruzzo Albuquerque International Balloon Museum. This great museum is dedicated to the world's history, science and art of air-ballooning. This is a great date pairing with a balloon tour. Museum admission is $6.
Turquoise Museum. Visit this unique museum and take a guided in-depth tour of their collection. Museum admission is $20.
National Hispanic Cultural Center. Spend the day at the National Hispanic Cultural Center and immerse yourself in the history and culture of Hispanic populations. Admission is $6.
American International Rattlesnake Museum. This unique museum is dedicated to snakes, in particular the rattlesnake. Museum admission is $6.
New Mexico Museum of Natural History and Science. Wander around the New Mexico Museum of Natural History and Science and maybe learn something new. At the very least you'll have a great time for only $8, the price of admission.
El Rancho de las Golondrinas. This unique living history museum is a must see. The ranch dates back to the 1700s. Learn about the history of the ranch and of the Albuquerque area. Museum admission is $6.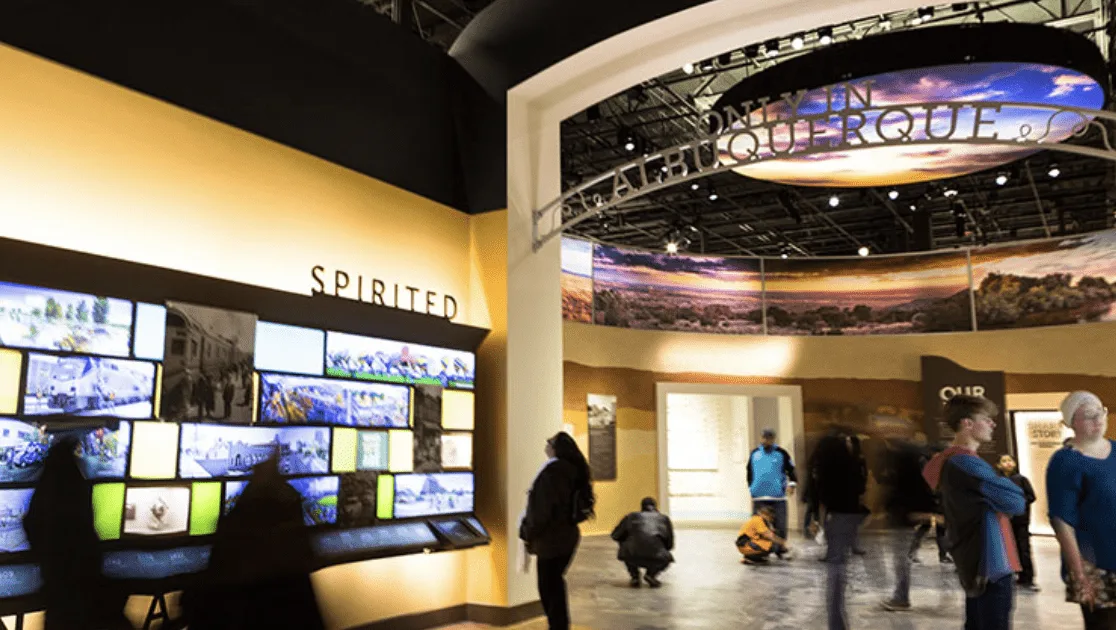 Outdoor Date Ideas In and Around Albuquerque
Visit Petroglyph National Monument. Take a stroll along the paths and admire the petroglyphs that go back 400-700 years. Carved in volcanic basalt by Native Americans and Spanish Settlers.
Visit the Rio Grande State Park. Take a stroll along the paths and through the gardens. Don't forget to stop at every wildlife viewing area for a chance to see something new.
Take a Bike Ride.
Elena Gallegos Park. Enjoy a bike ride anytime of the day in this beautiful park.
Bike Tour. Tour Albuquerque by bike and see Albuquerque from a brand-new perspective. This unique tour is perfect for the outdoorsy types.
Visit Sandia Peak. Take the tram up to Sandia peak for some great hikes. In the wintertime skiing is also available. Sandia Peak has over 100 hiking trails to choose from so you may want to plan ahead.
Go Hiking. If you enjoy hiking, these three spots are the most beautiful in the area.
Cibola National Forest. This forest covers 1.6 million acres of New Mexico. Hiking, Camping, and Hunting are available. The Sandia Peak Ski Area is within the Cibola National Forest.
La Luz Trail. This is one of the most popular and beautiful hikes. Hike up to Sandia peak and take the tram down. You can also take the tram up and hike down or hike both ways.
Gila National Forest. This National Forest was established in 1905 and covers 3.3 million of forested hills and mountains. Nestled in the Southwestern part of the state, the drive is well worth the visit. A weekend getaway including camping and hiking is a great way to enjoy this area.
Romantic Day Trips and Weekend Getaways near Albuquerque
Visit Santa Fe. If you're looking to spend the day, weekend, or even a week in Santa Fe, travel in style and take the New Mexico Rail Runner. Relax and watch the scenery pass by on your way to a wonderful couple's weekend in the beautiful and artsy town of Santa Fe.
New Mexico Museum of Art. Take your time perusing the galleries and exhibits at the New Mexico Museum of Art. The museum is housed in a historic adobe structure that is as beautiful as the art it displays. This museum is part of the Museum of New Mexico System, if you have a CulturePass you can visit for free.
Georgia O'Keeffe Museum. This Museum is dedicated to the life and legacy of Georgia O'Keeffe. It is well worth a visit.
Museum of Indian Arts and Culture. This museum is full of beautiful pieces of Native American Art and History.
Museum of International Folk Art. Enjoy traveling the world and view cultures from across the globe through the lens of their folk art.
Wheelwright Museum of the American Indian. This museum was founded in 1937 making it New Mexico's oldest non-profit museum. Exhibits include historic and contemporary art by Native Americans.
Even More Santa Fe Museums! Here is a comprehensive list of Museums available in Santa Fe and nearby.
No visit to Santa Fe would be complete without a visit to the Santa Fe Plaza. Spend the day wandering in and out of cute and quaint little shops. Grab a bite to eat at any one of the great restaurants and cafes available.
There are quite a few great options of places to stay in Santa Fe. These include the Eldorado Hotel and Spa, the Inn & Spa at Loretto, Ten Thousand Waves, and Las Palomas. If you are looking to splurge you must stay at the Rosewood Inn of the Anasazi.
Visit Red River. In the summertime Red River is great for a weekend getaway of hiking. In the wintertime, head to Red River for some of New Mexico's best Skiing. Horseback rides, camping, and other outdoor activities are also available.
Los Poblanos Inn and Farm. Spend the Night or the Weekend at this historic inn and organic farm. If you are looking for a special place for a special event, this Inn and Farm has everything you need to romance your significant other.
Visit Taos. Take a weekend in Beautiful and Historic Taos. Whether you enjoy hiking or birding, art or music, Taos has an event or activity for you. In the Summertime enjoy hiking, ballooning, white water rafting, and camping. Also available in the summer is fishing, golfing, biking, horseback riding, and even llama trekking. In the wintertime enjoy skiing and snowboarding.
****
Date Ideas in USA