Looking for Atlanta date ideas?
Atlanta is such a fun city for couples because there are literally so many fun activities to do! Honestly we were surprised how much we liked Atlanta and how long we stayed (hint: long enough to make a list of 100+ things to do in Atlanta!)
Of course, these ideas aren't all perfect for couples, so we have narrowed it down to 50 of our top date night picks – whether you are looking for something to do with your furry friend on the weekend, or a nice restaurant to impress on a first date, or looking for something fun to do on your anniversary you will be sure to find something to tickle your pickle in this list.
So with no further adieu, here are the 50+ best date spots in Atlanta!
50+ Fun Atlanta Date Ideas
Date Ideas for Dog Lovers & Owners
If you and your date are both dog owners and dog lovers, here are a list of places the two of you can go to enjoy a great time with both the humans and the canines.
Fetch Park: Fetch is a great place for both canine and human companions to hang out for a date night. The owner Stephen Ochs created Fetch because he was tired of having to choose between hanging with his Boxer and his friends. Fetch offers daily, monthly, and yearly plans. Fetch started in the Old Fourth Ward neighborhood in Atlanta and is looking to expand to Alpharetta, Buckhead, West Midtown and Nashville, TN.
This is a great place to introduce your dogs while having a drink with your date. All dogs must be up to date on their vaccinations in order to play in the park.
Park Grounds: This is a dog-friendly spot that serves specialty coffee drinks, breakfast, sandwiches and cocktails. This is the perfect place to sit down and enjoy a conversation with your date. Park Grounds is open seven days a week from 8AM-8PM and is located on Flat Shoals Ave Southeast.
Treehouse Restaurant and Pub: Seating is available on a first come/first serve on the Patio. If you like outdoor spaces with plants and a woodsy feel, this is the perfect Date Night space for your human and canines. This would be a great place to watch Sports with your date and canine. Great food, drinks, and atmosphere. They pride themselves on being a "Laid back American eatery/bar with a festive, woodsy vibe inside & a popular lush patio outdoors."
Piedmont Dog Park: This park has been consistently recognized as one of Atlanta's premiere dog parks. This park would make a great date night for loyal canine owners because it offers shaded areas, they have benches for "the humans", they have concessions available for both dogs and owners on the weekend and it will give you the chance to see how your canines interact with each other.
Outdoor Date Night Ideas
If you and your date enjoy the outdoors, here is a list of places that you may enjoy going to as the weather permits.
Skyline Park on the Roof of Ponce City Market: If you are looking for a variety of things to keep you and your date occupied, this is the perfect place. At Skyline Park you will experience vintage amusements, games, miniature golf, drinks and food.
If you want explore your wild side you can enjoy the fast three-story slide and the Hedge Tower. The park features a Coney Island style boardwalk that includes miniature golf, horse derby race, basketball, skee-ball and break-a-plate.
Ponce City Market Rooftop Dining Options: Not only can you see amazing views of Atlanta, Buckhead, Midtown and Downtown all from one location; you also have some amazing cuisine options. The Rooftop offers the following dining 9 Mile Station and 12 Cocktail Bar. 9 Mile Station offers Brunch, Dinner, Drinks and Dessert at an affordable price.
They also offer Vegan, Vegetarian and Gluten Free options. 12 Cocktail Bar is noted as Atlanta's most "Influential Cocktail Bar". They also offer Cocktail classes which would make an awesome date night as well. Cocktail classes are offered on a seasonal basis. These restaraunts could be an add on to Skyline Park.
Atlanta Botanical Garden: If you and your date enjoy being outside and exploring different plants and flowers, this is the prefect date night. Atlanta Botanical Gardens offers Cocktails in the Garden, Fresh Plates Dining Series, Events, Exhibitions, Conservation & Research and various classes.
You could make this a multiple date night series by spending one day viewing the Exhibitions and going back for one of their multiple events held in the Garden for another date.
Atlanta Zoo: If you enjoy indulging in food and drinks, giraffe feedings, rides and attractions, shopping, wild encounters and over 70 animal species this is your perfect date idea. They also host a running event, several Brew at the Zoo events and a Beastly Feast Gala.
You also have the opportunity to create an itinerary for the day you plan to visit the zoo. You can select your date and time and add the events happening on that day to your itinerary. Impress your date by having the itinerary completed before your date starts.
Visit Stone Mountain Park: This park has so much to offer. They have 15 miles of nature trails, areas for a romantic picnic, 363 acre lake, 2 golf courses, Summit Skyride, Scenic Railroad trip around the mountain, dining, shopping, festivals and events. Stone Mountain Park is a place that multiple dates could be planned; as there is too much to do in just one visit.
You can even fish from 6AM – midnight at the Stone Mountain Lake. There are five types of fish in the lake: bass, carp, crappie, catfish, and bream They also allow private boats on the lake, if you want something different and romantic.
Six Flags over Georgia: If you want to experience thrill seeking rides, Six Flags over Georgia has over 10 "thrill seeking rides". They also have over 15 rides that are considered "Family rides" and 4 rides that contain water.
Amusement parks are longer just for kids. This is the perfect date night because in addition to the rides, you can also enjoy live shows, shopping and great food. They have restaurants that serve a variety of things including: Cheesesteaks, Nachos, Burritos, Chicken Tenders, Burgers, Chicken Wings, Beer, Popcorn, Ice Cream, Pizza, and pretzels.
Six Flags White Water: If you love the thrill of an amusement park, but want to add in the excitement of water this is the perfect date. This water park has 6 thrill rides and 11 family rides.
They also have shopping and tons of dining opportunities. You can dine on things like: Smoothies, ice cream, burgers & fries, funnel cakes, turkey legs, Bratwurst, hot dogs, beer, wine, pizza and wings.
Sky View Atlanta: This is the prefect date to enjoy seeing panoramic views of Downtown Atlanta and surrounding areas. Sky View Atlanta is a Ferris Wheel that sits 20 stories above Centennial Park and features 42 climate controlled private gondolas.
If you are celebrating a special occasion for your date night you can upgrade to the VIP package which includes Gondolas with Ferrari styled seats, a glass floor and longer flight times. This is the perfect date to close to that special someone.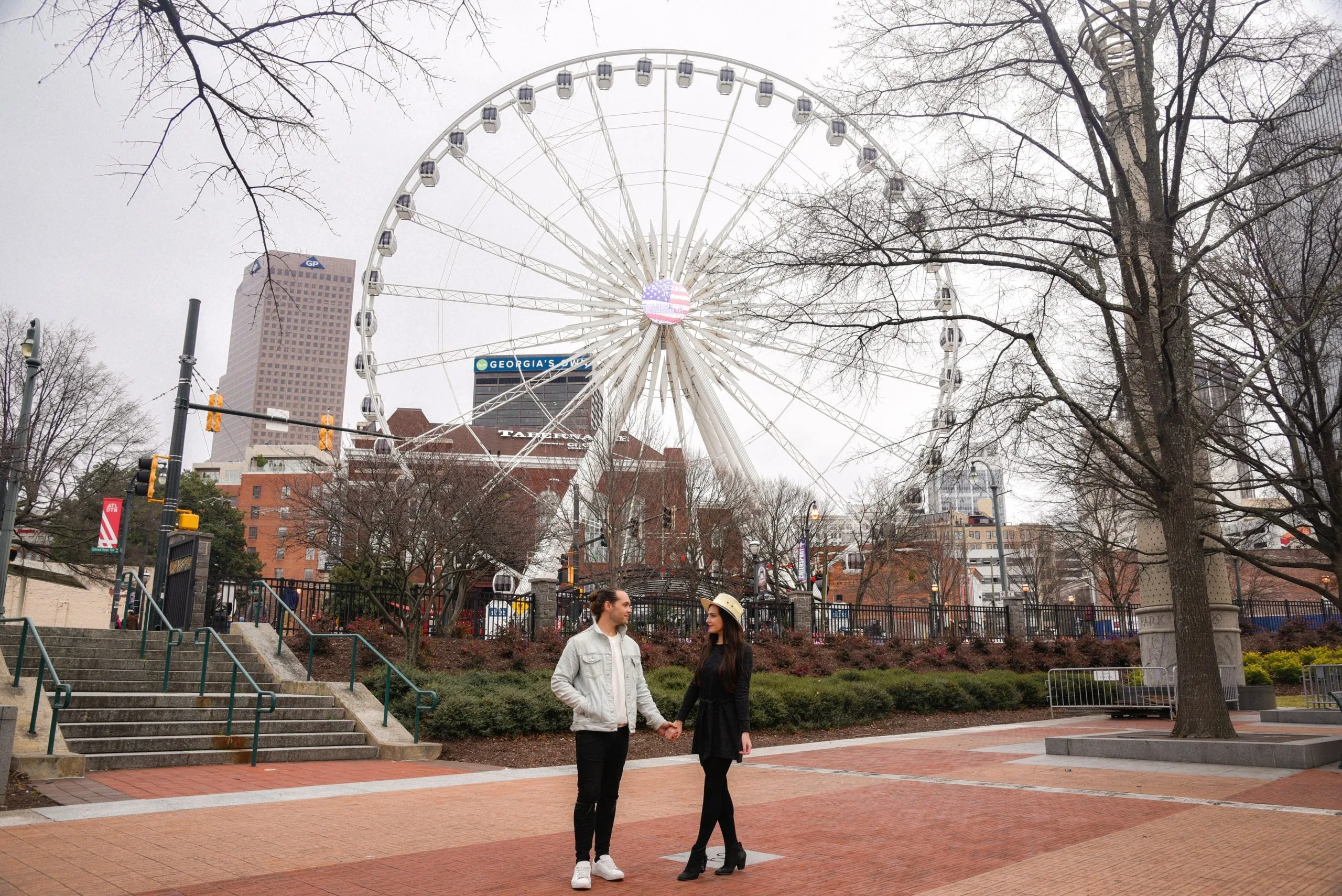 5 Hour Atlanta City Tour: This is a perfect date for someone who is new to the Atlanta area. This tour will also give you the opportunity to find future dating locations. Some of the sites included in the tour are: Martin Luther King Center, Beltline, Ponce City Market, CNN Center, Buckhead Mansion, Little 5 Points, Jimmy Carter Center, Centennial Olympic Park, Atlantic Station, Fox Theatre, High Museum, The Varsity and Mercedes Benz Stadium.
North Georgia Wine Tour: If you have an entire day to devout to your date the North Georgia Wine Tour is perfect for you. This tour includes a full day trip from Downtown Atlanta to the North Georgia Wine Country.
You will visit three different wineries and taste approximately 14 different wines between the three wineries. After the wine tasting, there will be a trip to Helen, GA to have lunch. Helen, GA has more than 200 specialty and import shops. Helen, Georgia is also Georgia's third most visited city.
Graffiti Art Class in the Park: This is an event that is held every other week in different private locations in the Ponce de Leon area. The class starts with an introduction and history lesson on graffiti art. They will cover the dos and don'ts of graffiti in the Atlanta area. You will also receive simple spray-paint directions followed by a demo.
There will also be a group mural planning session that includes sketches of your mural. The final hour of class will be spent completing the mural followed by a graduation group photo. The class in approximately two hours long. You can find out more information about the dates of event on Eventbrite. One of the best creative date ideas in Atlanta.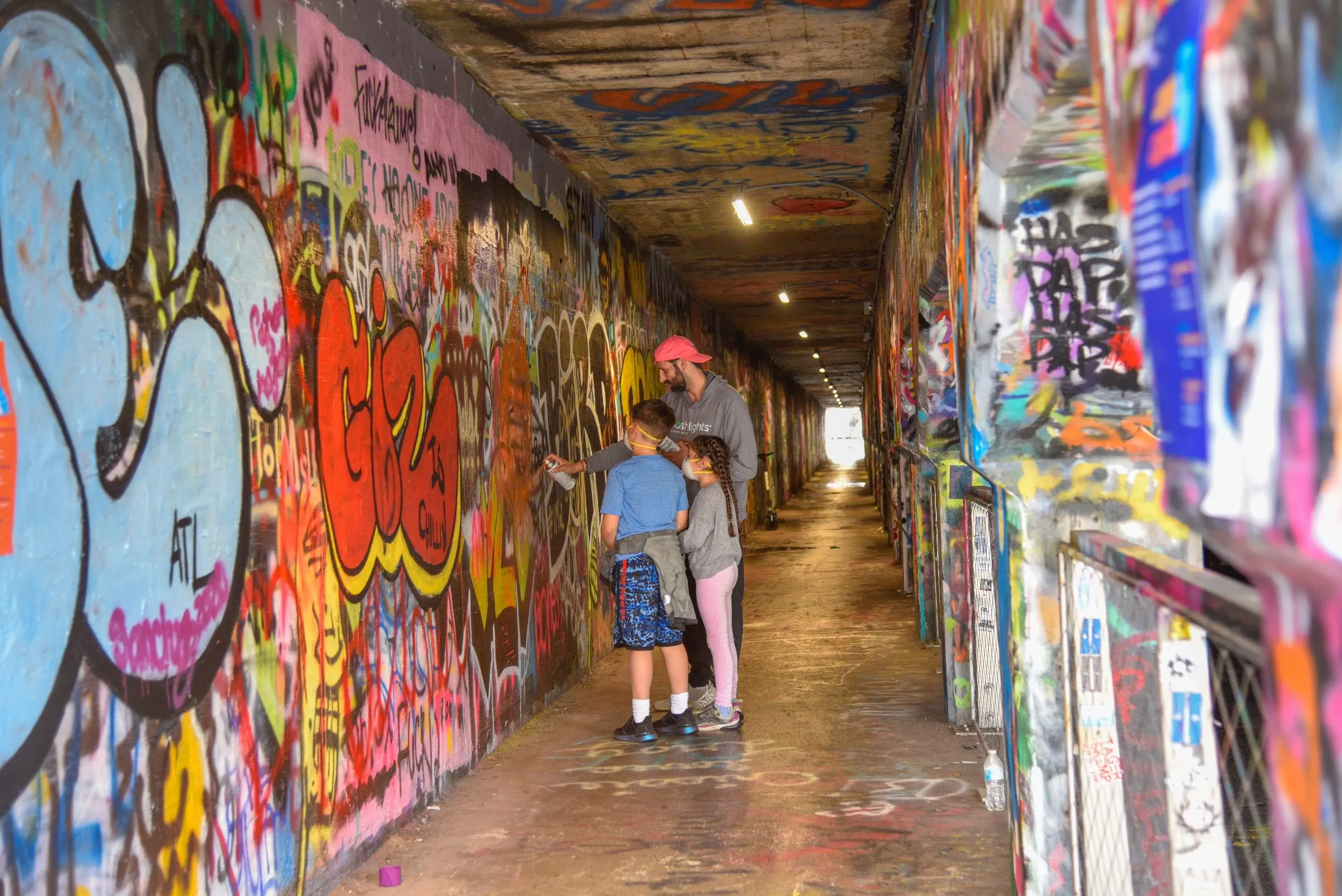 Chattahoochee River Tubing: This is often referred to as "Shooting the Hooch" and is one of the top activities to do outside of the Atlanta area. This activity gives you the chance to float the Chattahoochee River as you enjoy beautiful scenery and feel the gentle currents of the water.
This is an activity that can be enjoyed from April-September and it takes about ½ a day to complete. One of the best first dates in Atlanta for sure! Tip: Theres also some great tubing in summer in the nearby german-inspired town of Helen GA.
Top Golf Atlanta: This is perfect for an one-on-one date or a group date. If you are looking for a place where you can eat, drink and play; this is the perfect option for a date night. If you or your date are not avid golfers they offer classes.
You can attend a group session, individual session or a classroom session. They offer a ton of private bays, a few bars for your libations and plenty of fun. You don't have to be a pro to play golf; but if you have a competitive spirit you have the option to take classes beforehand.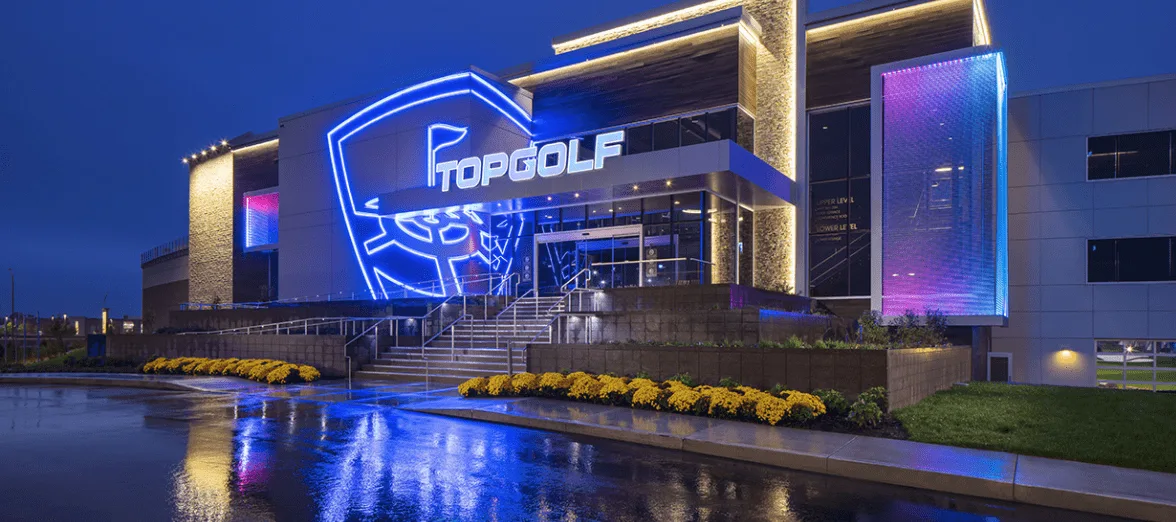 Atlanta hotspot tourist attractions
Georgia Aquarium: This aquarium has been labelled the biggest aquarium in the western hemisphere. This is also a date that can be spread across multiple days. One of the most unique things about this aquarium is guests have the ability to participate in multiple swim and dive activities. They offer Shark Cage Dive, Swim with Gentle Giants and Dive with Gentle Giants.
All of the swim and dive activities require additional fees and require legal paperwork. In addition to the swim and give activities, they also offer various animal encounters as well. The animal encounters that you can experience include: Seals, Penguins, Sea Otters, Sealion, Shark & Ray and Dolphins. If you are on the less adventurous side, you can have a date and simply enjoy the exhibits and shows that come with the standard admissions ticket.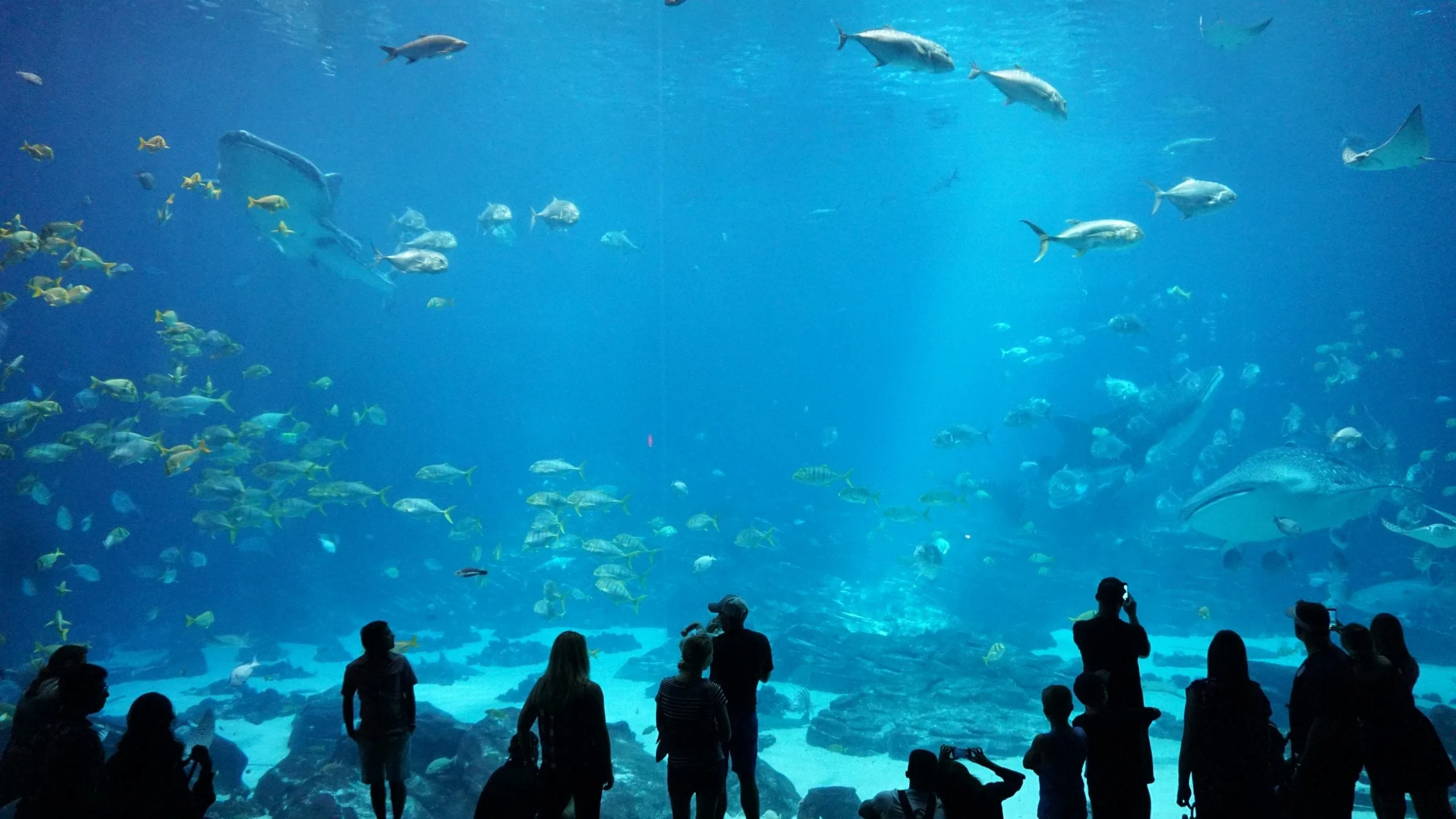 Cascade Skating Rink: This is more than a typical Skating rink. Cascade opened its doors in 1998. This rink is known for hosting celebrity parties for P-Diddy, Beyonce, Magic Johnson and many more. Most people became familiar with through the movie ATL which was filmed in 2006. They are open Tuesday-Sunday.
World of Coca Cola Museum: Come in thirsty and leave fulfilled; this is the goal of the World of Coca Cola Museum. This is not your typical museum, as you get to enjoy Coca Cola flavors from all over the world in the Taste It exhibit. This is a museum that is rich in history, fun and great tasting beverages. You can enjoy over 10 exhibits and you can shop for your favorite Coca Cola merchandise.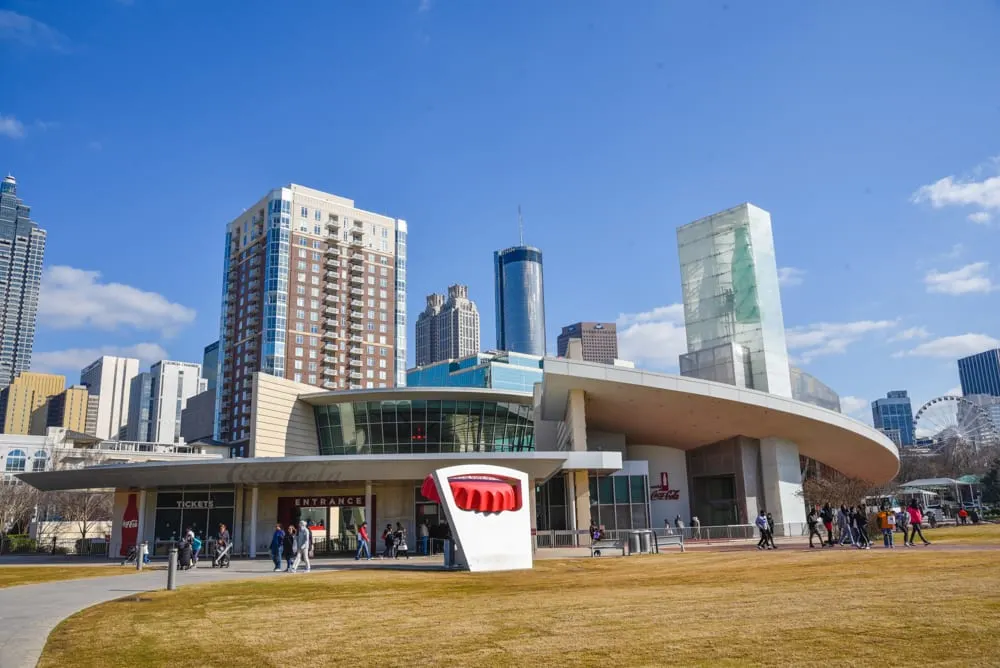 Martin Luther King, Jr. National Historical Park: This date would be filled with lots of history along with a walk down memory lane. You will have the chance to walk in Rev. Martin Lither King, Jr's footsteps.
You also can tour the home that he was born and raised in. You will also have the chance to tour the iconic Ebenezer Baptist Church, where Rev. King was once a pastor. Wear comfortable shoes and be prepared to spend a couple hours touring the landmarks, museum, house and other exhibits.
Fox Theatre Atlanta: This historic theatre is one of ATL's top venues for live entertainment. In addition to live entertainment, they also offer tours of the historic venue. Fox Theatre has live music events and an awesome and historical Broadway plays as well as other live events.
The theatre has been the venue of choice for Sweet 16 events and weddings. Learn more about the theatre's design history and what inspired the Egyptian and Spanish architecture.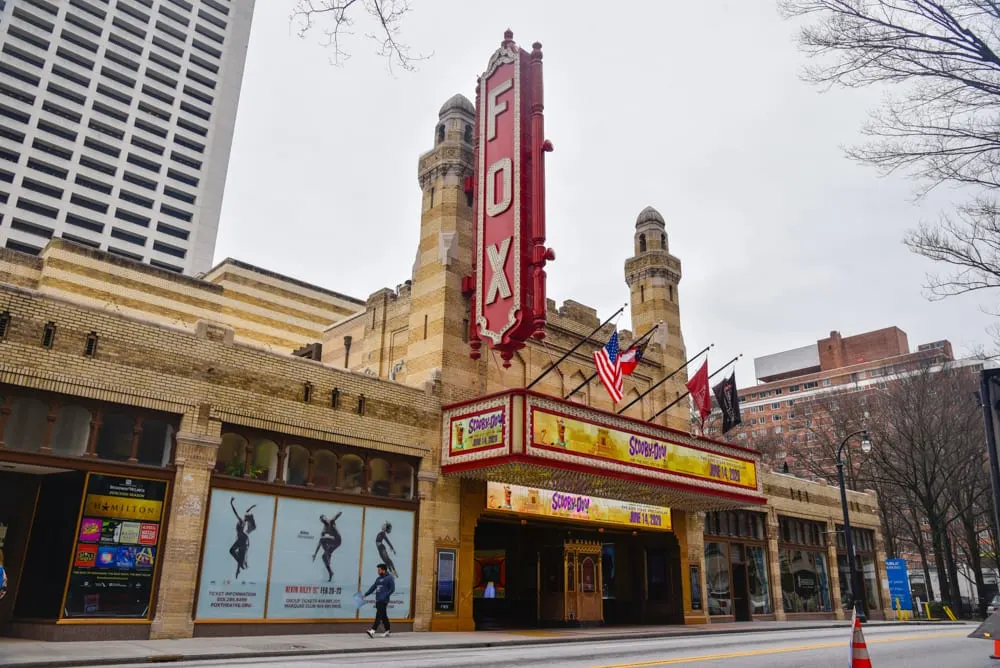 Atlanta History Center: You will have the opportunity to tour the 33 acres of history that sits in the Buckhead area. This is a great date night for history buffs or for a couple who wants to dig a little deeper into the history of Atlanta, Georgia. You can explore ATL's past through exhibitions, historic homes, trails and gardens.
Atlanta BeltLine: This is a constant work in progress. The Atlanta BeltLine has a citywide network of 22 miles of streetcar rails, 33 miles of trails (for walking, biking and more) and roughly 2,000 acres of parks.
The BeltLine has and will continue to open in phases; the goal is to have it entirely finished by 2030. This is the perfect place for a date because you can exercise, explore the city and spend time getting to know your date.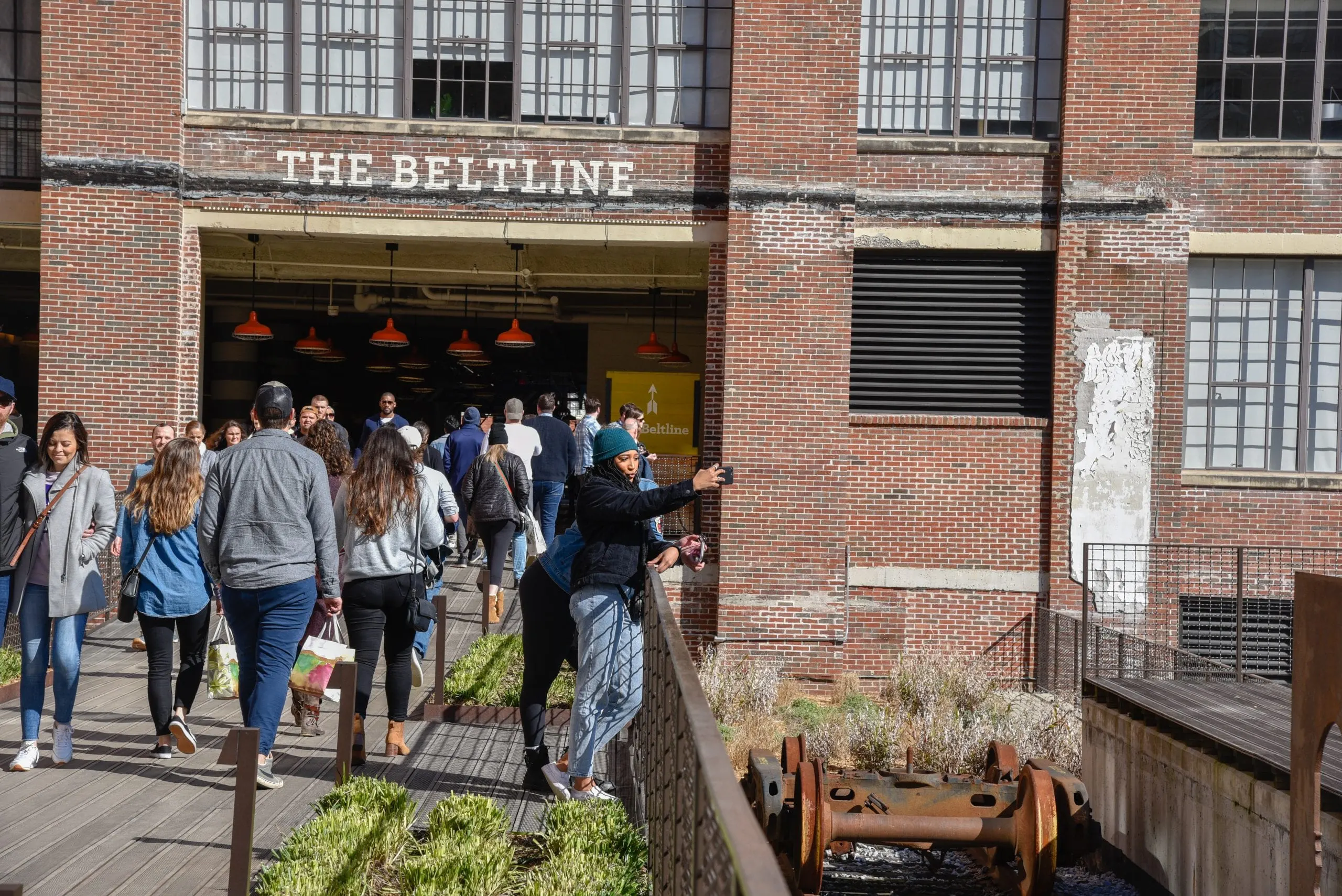 Center for Civil and Human Rights: This is perfect for a date night for those who are interested in taking an in-depth look at the American Civil Rights movement. This center is 42,000 square feet and is sponsored by the Georgia Aquarium and World of Coca Cola. You will need approximately 90 minutes to complete the exhibits; but most visitors could be spend hours learning the history and exploring the amazing exhibits.
A popular exhibit that you must stop by is the lunch counter experience at the "Rolls Down Like Water" exhibit. This could be a follow-up date to the MLK exhibit, as it includes artifacts like his briefcase and handwritten drafts and outlines of his notable speeches.
College Football Hall of Fame: This is the perfect date idea for sports fanatics; but especially College football fanatics. This hall of fame has more than 50 interactive exhibits. The facility is approximately 95,000 square feet and is located across the street from the historical and beautiful Centennial Olympic Park.
Oakland Cemetery: This may sound like a creepy date, but it has a lot of historical significance, so I had to add it to the list. This cemetery spans over 42 acres and is less than 2 miles southeast of downtown Atlanta.
This cemetery is a testament to the city's role in Civil War and the Civil Rights movement. There are over 70,000 graves; and you just may be familiar with some of the names etched on the tombstones in the grave.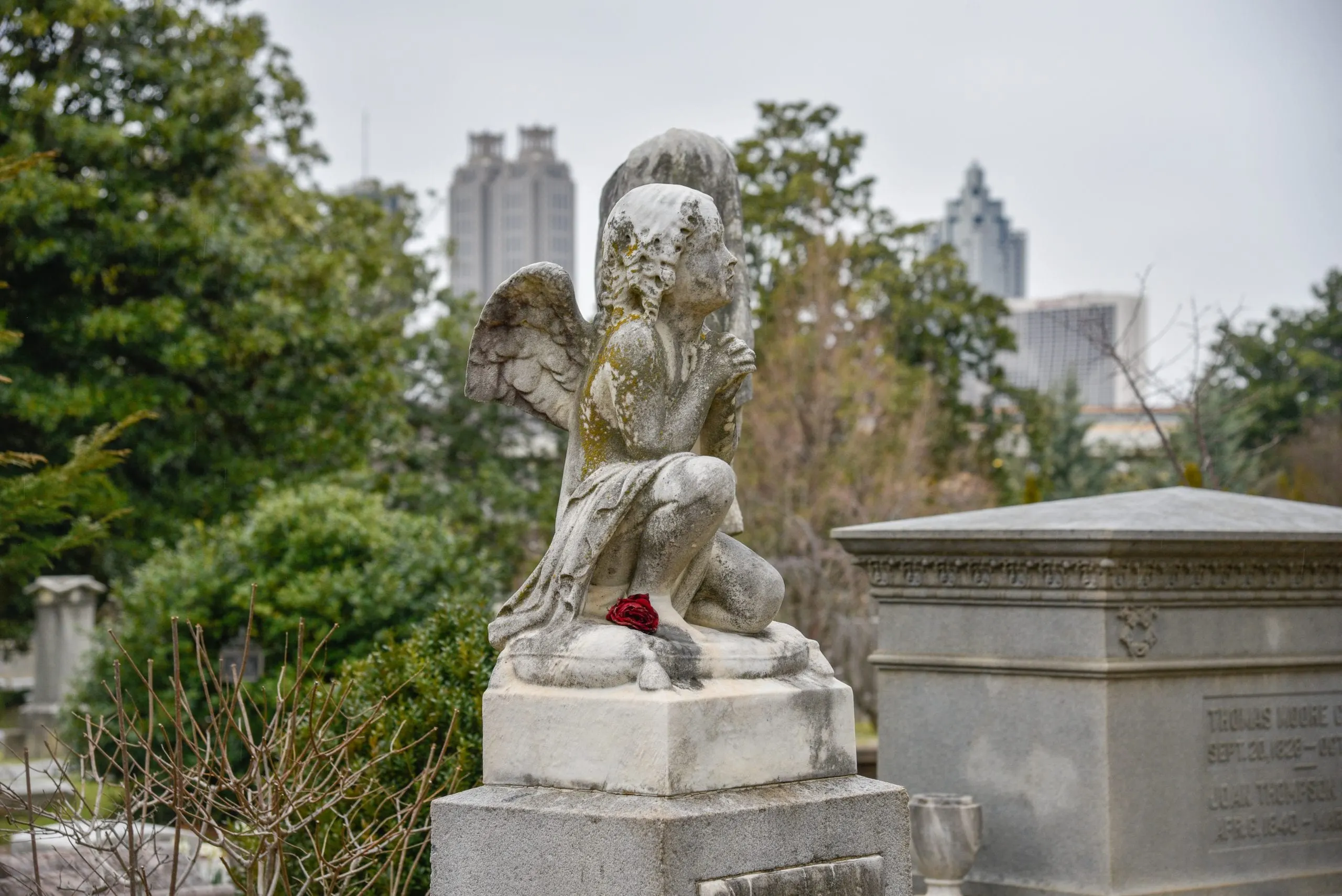 CNN Studios Tour: You do not have to be a journalist to enjoy this tour. The tour provides an inside look at the day-to-day operations of CNN, which is one of the largest news organizations.
The standard behind the scenes tour lasts approximately 50 minutes. You also have the chance to upgrade your experience that will give you access to live news-rooms, souvenir press passes and meet-and-greets with some of the TV anchors.
Another activity that you could at the end of the tour with your date, is record you and your partner reading a CNN news story. You will be on a mock CNN set and you will have to read the stories alternating turns with your date and you have the option to purchase the DVD.
The Jimmy Carter Presidential Library & Museum: This museum has tons of pictures and memorabilia form Jimmy Carter's presidency from 1977-1981. This is a great date for people who have a thirst for history.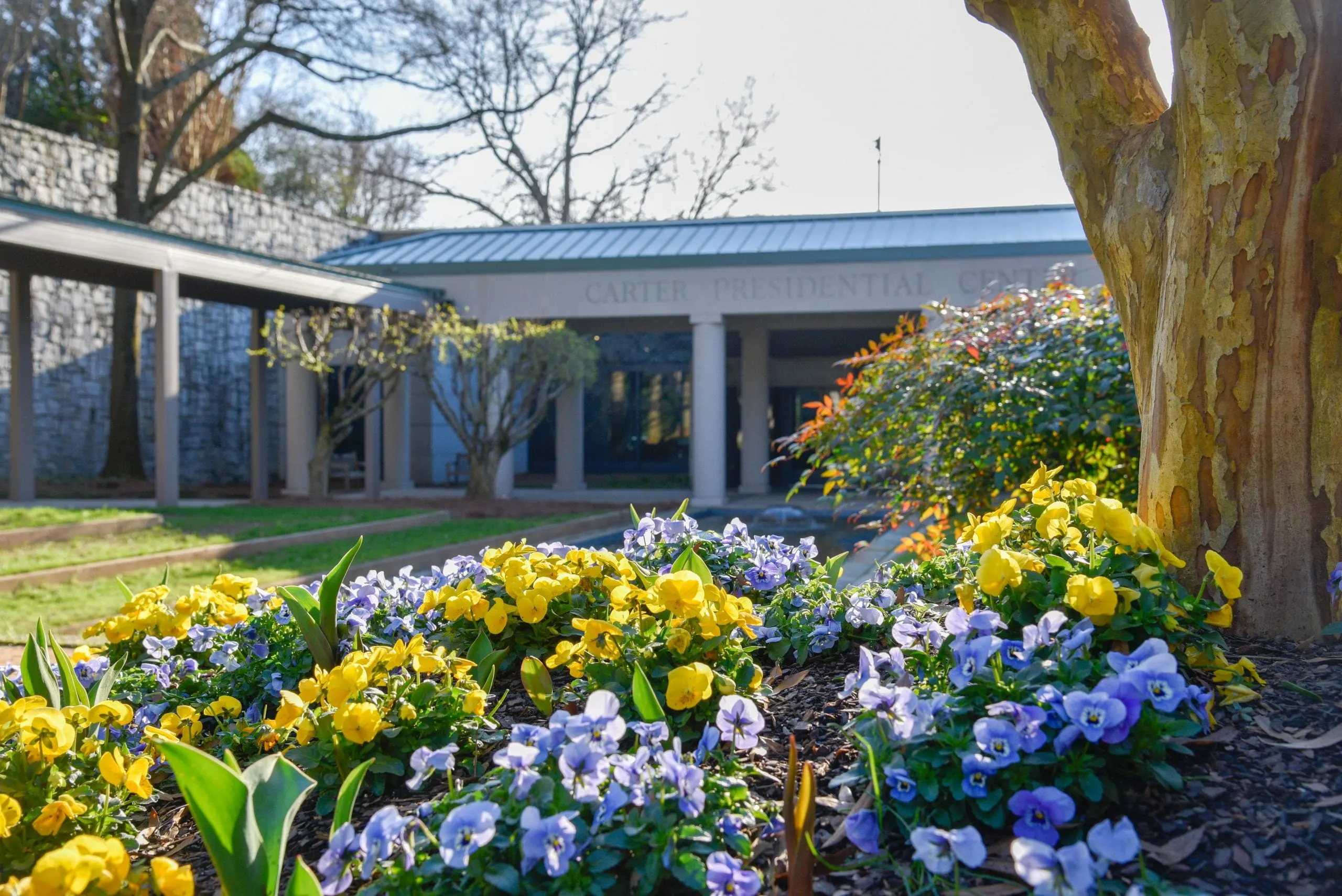 Think like an adult and act like a kid "Date Night" ideas
Dave & Busters: This is the perfect date idea if you want to think like an adult, but act like a kid. You can enjoy food, drinks, and lots of games. This is a great date idea for the couple that likes to compete. If competing is not your think you can still, eat, drink, be merry and watch your favorite sporting events on the large televisions throughout the location.
Main Event: This place is often referred to as the "Most fun you can have under one roof". The variety of activities makes this a great place for a date. You can enjoy great food and libations, bowling, virtual reality games, laser tag and a large selection of video games. This is the perfect place to think like an adult and act like a kid.
Metro Fun Center: This center provides 120,000 square feet of absolute fun. They offer a variety of activities including Virtual Reality, Bowling, Skating, Pool, Arcade games and laser tag. They also have two new activities coming soon; The Hippo Slide and Inflatapark. They also have 5 bars/lounges for you to sit back and relax. The Marquis Rest Lounge is open where you can enjoy hookah on the weekends.
iFly indoor skydiving: This is a date only for those dare devils who want to try something new. If you are ready to experience the most technologically advanced body flying tunnels in the world, then this is the perfect date for you. There is no jumping or falling involved; you simply just float on a cushion of air.
Sky Zone Trampoline Park: This is the ultimate date to be a kid again. Skyzone features tons of things to keep you moving. They have Virtual Reality, a ninja warrior course, sky joust, warped walls, foam zone, sky slam, freestyle jump, ultimate dodgeball and sky ladder. They also serve food and drinks.
Parks
Piedmont Park: This park offers a lot to do. They have a dog park that has been rated Atlanta's best dog park. They also have walking history tours where you can learn the deep history of the area. They also have a swimming pool that opens on Memorial Day. You can also shop your local farmer's market at the Green Market.
Centennial Olympic Park: This park is considered the centerpiece of Atlanta's Olympic Legacy (July 19, 1996 – August 4, 1996). It also is the hub for the dynamic downtown entertainment district. Before you visit the park check to makes sure there are not events planned for that time, as this is the spot of many graduations and festivals.
Sweetwater Creek State Park: This is a beautiful park, but be prepared to pay $5 for parking if you don't have an annual parking pass. You can have a picnic, play frisbee, feed the ducks or fish. They have a variety of fish in the creek including Blue Gill, Bream, Crappie and bass.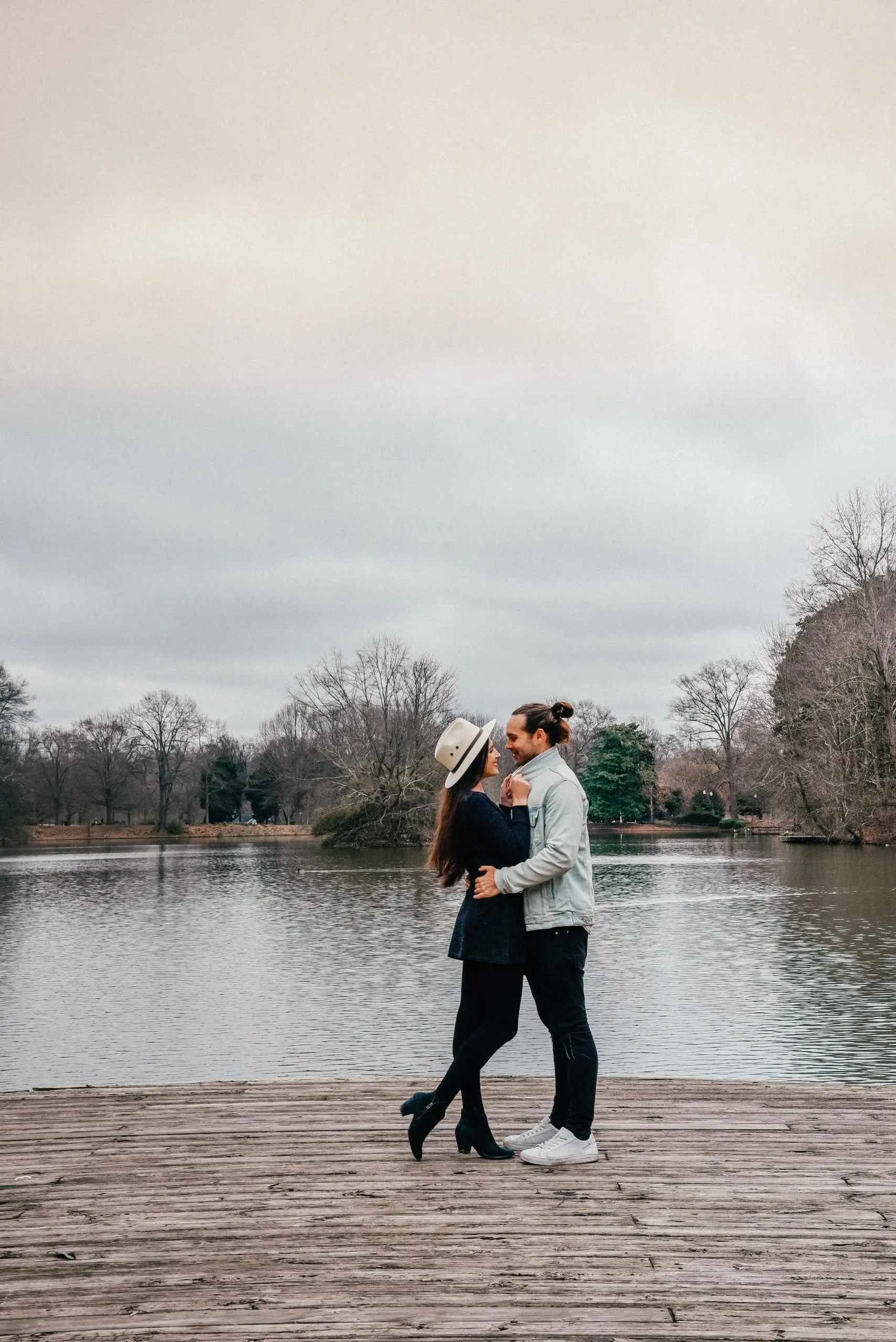 What else? What about going on a fun staycation in Atlanta? Sound like a good idea? We have rounded up the best romantic hotels in Atlanta and hotels with hot tubs in room in Atlanta just for you! Thank me later 😉
What's next? You might like to check out some romantic things to do in Augusta GA.
***
See more