Atlanta really surprised us. While we are not normally big fans of large cities – this is one city we can make an exception for!
Here are 100+ Atlanta Quotes to (hopefully) inspire you to visit Atlanta or if you have already been use as awesome Instagram captions!
If you are still looking for cool things to do in Atlanta you might also like to check out our Atlanta guides:
One tip we would give for visiting Atlanta if you like to save money is to use the Atlanta City Pass as it will save you a tonne of money and it gives you access to the best attractions in Atlanta! Win win!
Atlanta Georgia Instagram Captions
Looking for a great Atlanta Georgia Instagram caption – here are a few that we liked:
Just an old sweet song keeps Georgia on my mind.
Good old days don't wash away, just like that Georgia clay.
"In my opinion – in Georgia, there's a town called Lula. And Lula, Georgia, has the best peaches." -Zac Brown
"Every time I'm in Georgia, I eat a peach for peace." -Duane Allman
"The outlook in Georgia has never been brighter." -Roy Barnes
North is a direction. The South is a lifestyle.
"Be cocky. Walk into the Georgia Dome like you own it." -Mary Lou Retton
"Atlanta? I think it's the greatest city anywhere I know of." – Ivan Allen
"Best thing about shooting in Atlanta at night is that it's not as hot as it is during the day." – Tom Holland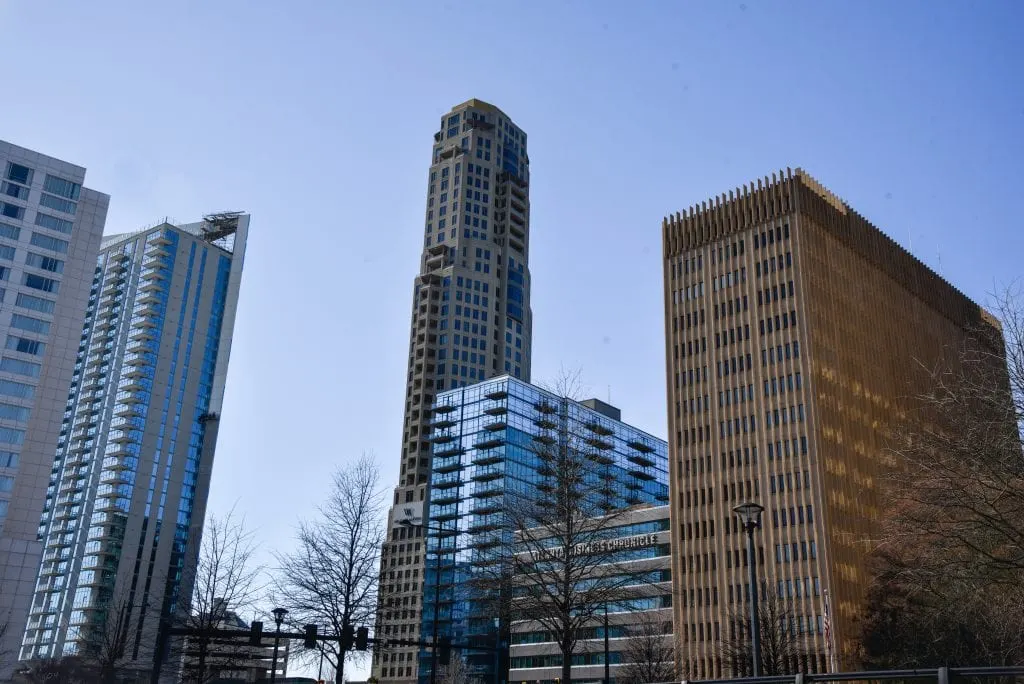 Quotes About Atlanta
Here are some of the best Atlanta quotes:
"Atlanta is the number one place to live. You live better, you eat better, the rides are better, vehicles is better deals. It's better people. More mean people, but at my level you want it to be about business, so it's perfect for me." – Young Thug
"The city of Atlanta has always had a good spirit." – Ivan Allen
"Somebody had asked me how it was to be in Atlanta, and I said that Atlanta had always been known as a Braves city, a baseball town." – Matt Kemp
"The energy in Atlanta is a different type of energy." – PnB Rock
"There's always something in Atlanta that's so far from people's comfort zone." – Metro Boomin
"There are sad moments – lonely moments – when you're sitting up in your room all by yourself, shooting on location in Atlanta or Vancouver or L.A., and your family's back home. You can miss home." – Anthony Ramos
"Atlanta is unique to me. You got poor black people, but I also saw this: I saw black doctors, lawyers, educators. All you gotta do is want to be it to see it, and once you see something, it can be a reality." – Killer Mike
"Atlanta can do crunk music, it can do snap music, it can do swag music. Atlanta has it all." – Zaytoven
"Atlanta represents freedom." – Tierra Whack
"This is the city of the underdog champion, so they want to see the next person out of their city blowing up and making I feel like, man, Atlanta's a big city, but it's so small." – Mike Will Made It
"Atlanta is an incredibly cool city." – Andrew Lincoln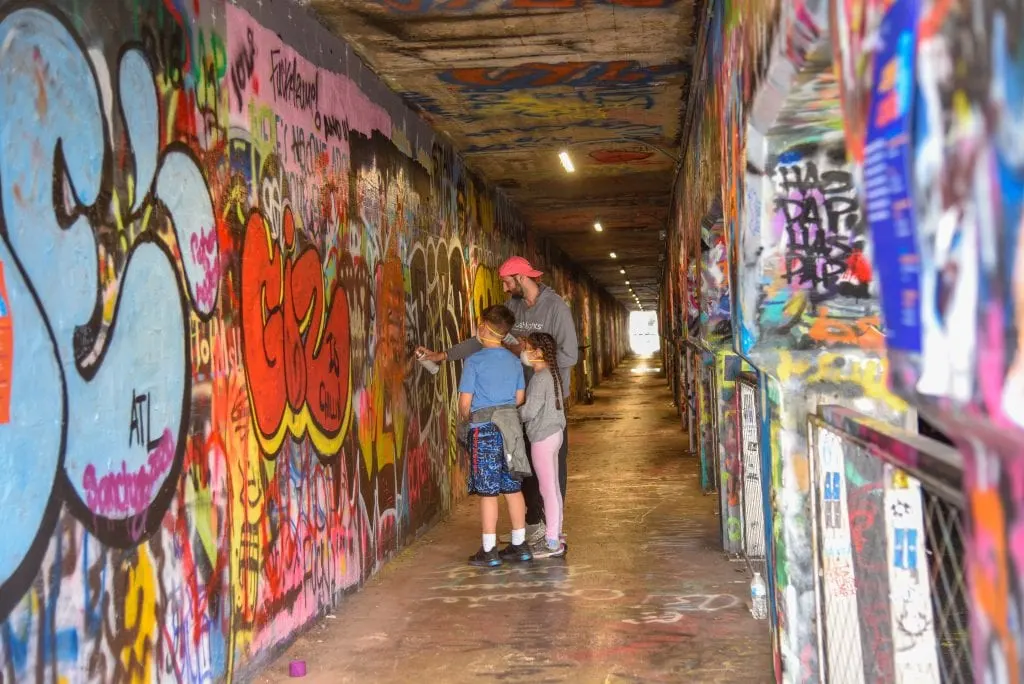 Real Housewives of Atlanta Quotes
One of the first things that might spring to mind when visiting Atlanta is the Real Housewives of Atlanta.
Here are some of our favourite Real Housewives of Atlanta quotes:
"You don't look like Beyonce, I'm sorry I don't know who told you that to get in your panties but it's not true." – Porsha Williams
"She suffers from a very rare disease. It's called full-of-shit-it is." – Kenya
"Mirror, mirror on the wall. Who's the shadiest of them all?" – Kenya
"If I'm gonna to hang out with all these girls I need to at least be a little bit drunk."- NeNe Leakes
"You cannot make a whore a Housewife." – Phaedra
"Food and liquor: I gotta have them both." – Kim
"Please help me not to have to kill somebody today." – NeNe Leakes
"Because I'm shooting 'The New Normal' and 'Real Housewives of Atlanta' at the same time, so my schedule is double. I leave one show and go and shoot the other. The cameras are with me for, like, every day of my life. So I'm extremely tired." — NeNe Leakes
"Thank you… 'Real Housewives of Atlanta,' for demonstrating a universal truth: Idiots like me will always watch idiots like you fight on TV. You will forever be in my TiVo." – Jimmy Fallon
Gone With The Wind Quotes
Margaret Mitchell, author of Gone With The Wind is one of Atlantas biggest claims to fame. Here are some Gone with The Wind quotes and some from Margaret Mitchell herself.
Rhett Butler: Frankly, my dear, I don't give a damn.
Rhett Butler: No, I don't think I will kiss you, although you need kissing, badly. That's what's wrong with you. You should be kissed and often, and by someone who knows how.
"Well, my dear, take heart. Someday, I will kiss you and you will like it. But not now, so I beg you not to be too impatient." ― Margaret Mitchell
Scarlett O'Hara: Rhett I'm so sorry, for everything. Rhett Butler: My darling you're such a child, you think by saying "I'm Sorry" all the past can be corrected.
Rhett Butler: Take a good look my dear. It's a historic moment you can tell your grandchildren about – how you watched the Old South fall one night.
"After all, tomorrow is another day!" ― Margaret Mitchell
"Child, it's a very bad thing for a woman to face the worst that can happen to her, because after she's faced the worst she can't ever really fear anything again. …Scarlett, always save something to fear— even as you save something to love…" ― Margaret Mitchell
"Until you've lost your reputation, you never realize what a burden it was or what freedom really is." ― Margaret Mitchell
"And apologies, once postponed, become harder and harder to make, and finally impossible." ― Margaret Mitchell
"I loved something I made up, something that's just as dead as Melly is. I made a pretty suit of clothes and fell in love with it. And when Ashley came riding along, so handsome, so different, I put that suit on him and made him wear it whether it fitted him or not. And I wouldn't see what he really was. I kept on loving the pretty clothes—and not him at all." ― Margaret Mitchell
Martin Luther King Quotes
Another important person from Atlanta is Civil Rights hero Martin Luther King. Here are some of the best and most iconic quotes from Martin Luther King.
"Darkness cannot drive out darkness; only light can do that. Hate cannot drive out hate; only love can do that." – Martin Luther King Jr.
"Faith is taking the first step even when you don't see the whole staircase." – Martin Luther King Jr.
"Nothing in the world is more dangerous than sincere ignorance and conscientious stupidity." – Martin Luther King Jr.
"I refuse to accept the view that mankind is so tragically bound to the starless midnight of racism and war that the bright daybreak of peace and brotherhood can never become a reality… I believe that unarmed truth and unconditional love will have the final word." – Martin Luther King, Jr.
"Human progress is neither automatic nor inevitable… Every step toward the goal of justice requires sacrifice, suffering, and struggle; the tireless exertions and passionate concern of dedicated individuals." – Martin Luther King, Jr.
"We must develop and maintain the capacity to forgive. He who is devoid of the power to forgive is devoid of the power to love. There is some good in the worst of us and some evil in the best of us. When we discover this, we are less prone to hate our enemies." – Martin Luther King, Jr.
"Nonviolence is a powerful and just weapon, which cuts without wounding and ennobles the man who wields it. It is a sword that heals." – Martin Luther King, Jr.
"History will have to record that the greatest tragedy of this period of social transition was not the strident clamor of the bad people, but the appalling silence of the good people." – Martin Luther King, Jr.
"Violence as a way of achieving racial justice is both impractical and immoral. I am not unmindful of the fact that violence often brings about momentary results. Nations have frequently won their independence in battle. But in spite of temporary victories, violence never brings permanent peace." – Martin Luther King, Jr.
"Any religion that professes to be concerned about the souls of men and is not concerned about the slums that damn them, the economic conditions that strangle them and the social conditions that cripple them is a spiritually moribund religion awaiting burial." – Martin Luther King, Jr.
Famous People Quotes about Atlanta
There are lots of famous people from Atlanta like Kanye West, Usher and Julia Roberts. Here are some quotes from famous people about Atlanta:
"I don't know… Philly's a little different. It's a little bit more competitive. Everybody's got something to prove. In Atlanta, you see stars every day walking down the street; it's normal." – Lil Uzi Vert
"In Atlanta, there's no limitation to where you can take your music. You can be as creative as you want to be." – Future
"Every artist that I got with me is really from the hood and really from Atlanta and really in the streets of Atlanta. Lotto Savage, Mookie Madri Gra, Freaky D$MG, that who I bring with me; that's all sides of Atlanta." – 21 Savage
"The beauty about living in Atlanta is that there aren't too many paparazzi here; you can just relax. And that really works for me and my children." – Usher
"The thing is that when I'm making music, I'm not really chasing that sound – the Atlanta sound that we hear a lot." – Lil Nas X
"There's a difference between me recording in Atlanta, where I'm in the midst of all my problems, and recording in L.A. or being on the road, where I can look back at things and have a different perspective. I do most of my writing while I'm away." – 6lack
"The Center for Disease Control started out as the malaria war control board based in Atlanta. Partly because the head of Coke had some people out to his plantation, and they got infected with malaria, and partly 'cause all the military recruits were coming down and having a higher fatality rate from malaria while training than in the field." – Bill Gates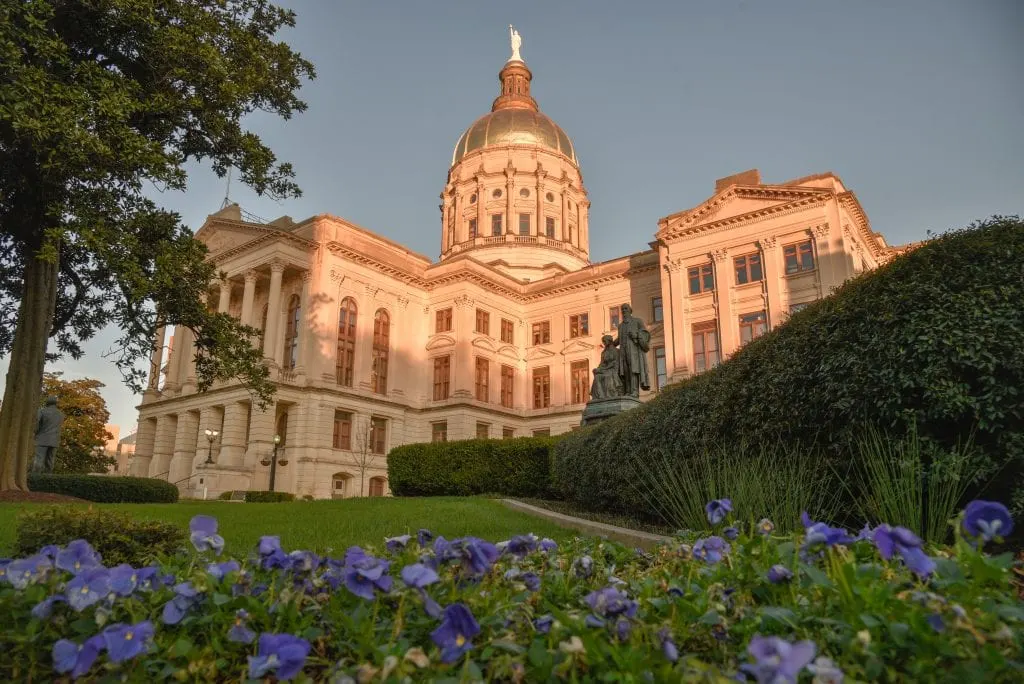 Atlanta slang
It is interesting that Atlanta some of their own unique slang. Some of the slang is general to the South of the US too:
"Yeene-enno" "Yeen": a simpler way so you "you don't" or "ion" for "I don't".
Deep: "it's not that deep" meaning it's not that serious
Fye/Fire: good. It's awesome like "man this song is fye"
YAKWTFGO: you already know wtf going on.
Buggin: if someone comes at you sideways, they're buggin.
DAT WAY: if someone is looking for a direction.
"Quit Being Ugly!" – Meaning: When your mama catches you gossiping/being mean
"Thank You Kindly" -Southern hospitality. Very charming, right?
"Lawd Have Mercy!"
"Atlanna" – Meaning: We don't articulate Atlanta, we say "Atlanna".
Stranger Things Quotes
Stranger Things is one of the many tv series that were filmed in Atlanta. Here are some of the best stranger things quotes:
"Mornings are for coffee and contemplation." – Chief Hopper
"You tell anyone I just told you that and your ass is grass." – Steve
"If anyone asks where I am, I've left the country." – Mike
"Do you wanna be normal? Do you wanna be just like everyone else? Being a freak is the best. I'm a freak!" – Jonathan
"She's our friend and she's crazy." – Dustin
"Sometimes, your total obliviousness just blows my mind." – Dustin
"I asked if you wanted to be my friend. And you said yes. You said yes. It was the best thing I've ever done." – Mike
"Nobody normal ever accomplished anything meaningful in this world." – Jonathan
"There's more to life than stupid boys, you know." – Max Mayfield
"This is not yours to fix alone. You act like you're all alone out there in the world, but you're not. You're not alone." – Joyce
Walking Dead Quotes
Many of the most famous scenes of the walking dead were filmed in Atlanta. One of the most popular locations to visit in Atlanta is the Jackson Street bridge, made famous from the show.
Here are some walking dead quotes you might like to use to caption your Jackson Street bridge instagram photos:
"They're gonna feel really stupid when they find out… They are screwing with the wrong people." — Rick
"The pain doesn't go away. You just make room for it." — Andrea Harrison
"I can't love anyone because I can't kill for anyone." — Carol Peletier
"People you love, they made you who you are. They're still part of you. If you stop being you, that last bit of them that's still around inside, who you are, it's gone." — Glenn Rhee
"We've been praying together. Praying that God will save our town. Well, our prayers have been answered. God will save Alexandria because God has given us the courage to save it ourselves." — Father Gabriel Stokes
"You can breathe. You can blink. You can cry… Hell, they're all gonna be doing that." —Negan
"Simply put, there's a vast ocean of shit you people don't know shit about. Rick knows every fine grain of said shit… and then some." — Abraham Ford
"Come with us. Save the world for that little one. Save it for yourselves. Save it for the people out there who don't got nothing left to do except survive." — Abraham Ford
"I don't have any friends. I mean, I know people. They're just assholes I stay alive with. I don't have any friends. The other one your friend? The woman? I used to have them. Used to watch football on Sundays. Went to church. I know I did. But I can't picture it anymore. It's funny how you don't even notice the time go by. Horrible shit just stacks up day after day. You get used to it." — Martin
"You ever heard about the broken window theory? Boils down to this– you keep the windows intact, you keep society intact." — Rick Grimes
Coca Cola Quotes
Coke is another of Atlanta's main claims to fame. Here are some quotes we found about Coke:
"Without a Coca-Cola life is unthinkable." – Henry Miller
"I don't need to know how they make Coca-Cola. I think it tastes just fine not knowing what the ingredients are. I think there are some things that should be kept secret." – Colin Hanks
"The only way that I could figure they could improve upon Coca-Cola, one of life's most delightful elixirs, which studies prove will heal the sick and occasionally raise the dead, is to put bourbon in it." – Lewis Grizzard
"The truth is that our way of celebrating the Christmas season does spring from myriad cultures and sources, from St. Nicholas to Coca-Cola advertising campaigns." – Richard Roeper
"Coca Cola is the only business in the world where no matter which country or town or village you are in, if someone asks what do you do, and you say you work for Coca-Cola, you never have to answer the question, What is that?" — Muhtar Kent
"Everyone has a story with Coca Cola people like Wayne Dyer even and people like Alan Rickman and many other people, so… they are dead so you can take it Coca-Cola is part of the history!" ― Deyth Banger
"But [Coca-Cola] was also genuinely welcomed by the servicemen in far-flung military bases: Coca-Cola reminded them of home and helped to maintain morale." ― Tom Standage
"Life is a pouring water into a Coca Cola bottle; if you are the least bit scared you can't do it." – Olive Ann Burns
"At the end of the day, if you're going to buy a can of Coke, you want the real thing." – Richie Sambora
***
Which Atlanta quote is your fav?
Save Atlanta Quotes to Pinterest!