Looking for fun Austin Date Ideas?
Look no further! Austin TX is a great place to be for couples as they are heaps of fun activities for couples.
Whether you want to spend your days chilling at an urban oasis or finding some of the best coffee shops in the city- we have you covered with the most romantic things to do in Austin at night for date night and also during the day! The most romantic date spots in Austin right here.
Romantic Things to do in Austin Texas for Couples
Date Night Ideas in Austin
The Elephant Room Jazz Bar. Where the slogan is "come to the basement since 1991", this romantic, cozy bar is perfect for couples who want to enjoy some intimate time to get to know one another while listening to some smooth jazz.
Midnight Cowboy Speakeasy. Get you two a quiet booth and get to know all there is to know about one another. On their calendar, they offer live performances and some tasty drinks and eats.
Lenoir. Enjoy a rustic and romantic indoor or outdoor experience at this Austin favorite. Luckily the weather is nice and warm in Texas most of the time, so enjoying the outdoor views while enjoying the views of your date is perfect for an afternoon or evening of romance.
Lake Austin Spa. A romantic day getaway for two is just what you two deserve. Relax, get to know one another, and get some much-deserved relaxation, massages and even lunch. One of the best indoor date ideas in Austin.
Uroko. Take date night to another level and plan an in-home date night where you two make one another sushi! Order your DIY Temaki kit from Uroko and get to rollin'! If you don't want to invite them over yet, get your DIY sushi kit and make some sushi in the park.
Juniper. Enjoy an authentic Italian dining experience with options to partake in brunch, 5 courses or 10 courses. Your date night just got a whole lot fancier and more romantic when you show them you're romantic and can offer them variety.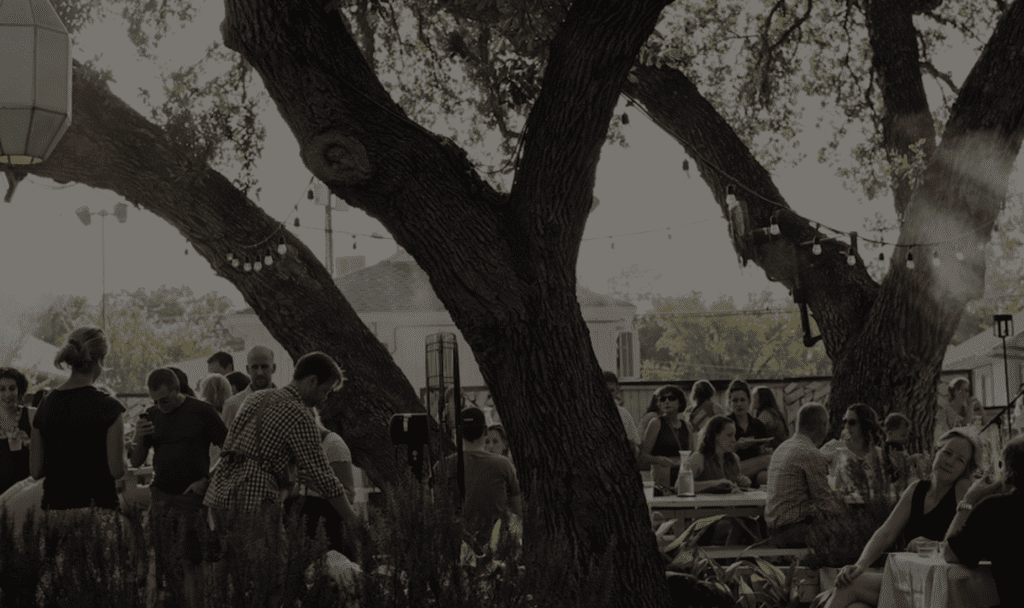 Cute first date ideas Austin
Main Event. Of course, you can bring children here, but you can also enjoy some adult play too! There are tons of games, arcades, VR rooms, and bowling lanes to choose from. When you two get tired, you can take a break with some burgers and a few shots at the bar and then continue the fun.
Urban Axes. Now, I'm not sure how safe it is to allow BYOB (beer and wine) when throwing axes, but hey, if you can throw an axe at the bullseye and not at your date, I say go for it! You can also bring your own food too. So, make you two some sandwiches and grab your axes and throw!
Mozart's Coffee Roasters. There's nothing like sipping on a hot cup or joe, or tea, if that's your thing, with some light eats and with a perfect view of the water. This coffee shop has an annual Christmas light show that I'm sure you two will enjoy.
The Alamo Drafthouse. Pair your favorite movie with a meal and something cold to drink, that could be soda or beer by the way. Halloween is coming up, where you can check out their Halloween fest or their every Tuesday Terror night movies.
The Blind Pig Pub. I hope you and your date are ready for a good time, filled with live music, amazing views and over a dozen beers on tap. This bar has 2 floors and 4 bars in one!
Firehouse Hostel Lounge. If you walk into the hostel, you might not see this underground lounge right off hand. But once you find the secret book on the bookshelf to open the hidden door, you'll find the best hidden hot spot-on 6th street. Happy hour is every day here!
Happy Chicks. As you two are bar hopping and checking out the scenery up and down 6th street, you may get hungry. Happy Chicks offers some of the freshest, hottest, juiciest chicken tenders, with homemade dipping sauces. This food will soak up the drinks.
The Picnic. A parking lot full of food trucks and vendors. You two can go from truck to truck and enjoy a variety of belly filling goodies! They even have vendors if you want to get your date a cute gift.
Picole Pop. Ice cream and booze is a perfect combination. Go for pick up or dine in and get you two some creamy, cold, sweet, infused ice-cream.
Easy Tiger. Take a walk into this bakery and beer garden and take it easy. This bakery is designed for you to come visit, and slow down for a few. Enjoy the smell of fresh baked bread and eat some of it too! Their menu is filled with bread, pretzels, cured meats, beer, and pastries.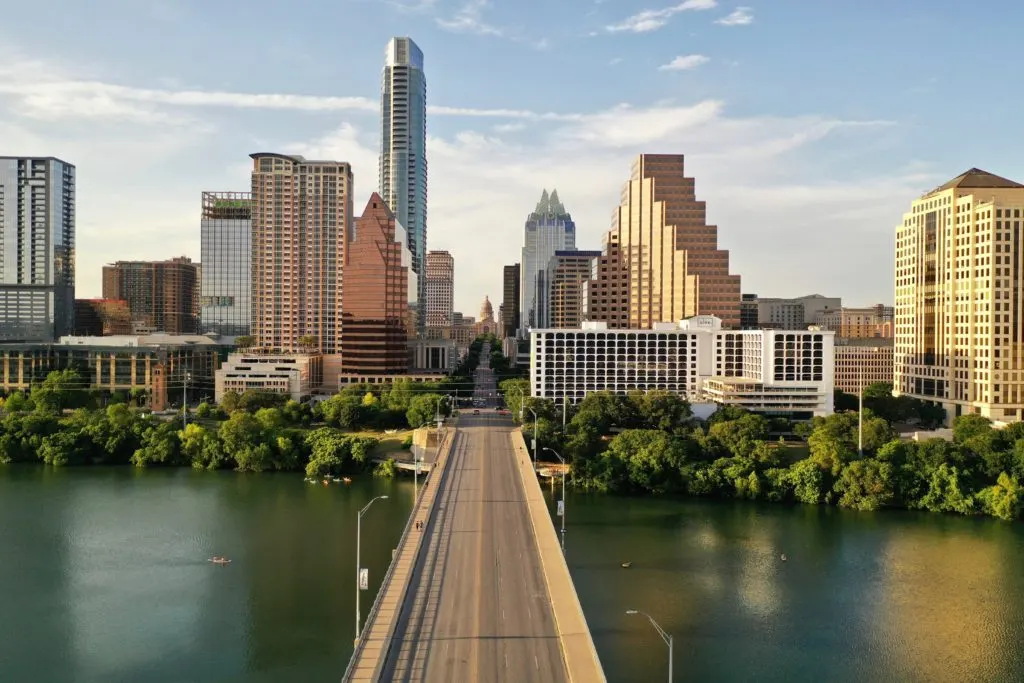 Unique date night:
The Butterfly Bar @The Vortex. If you're into arts, live theatre, and drinks, then this place is perfect for the drunken, hungry artist in you! This live theatre offers a bar with a variety of unique drinks, and an Italian food truck, in their quaint, cozy parking lot. They have game nights too, so tell your date come to drink and play!
Peter Pan Mini Golf. Full of gigantic statues that are perfect for some date night selfies, this mini golf course shows you why we love the weird side of Austin. Family owned since 1948, this mini golf course loves serving up some fun! You can bring your own golf/putter and its BYOB! Somebody hold my beer why I get this hole in one!
The Escape Game Austin. For the ones out there, who love to solve puzzles, riddles, and mysteries, this is the perfect date night scene. This escape game room has over 4 different rooms you can escape from(hopefully), and you get bragging rights if you don't get left behind for not finding the clues. The difficulty level is 7-10, so make sure you or your date are ready to work out that brain!
The Continental Club. Live bands, cocktails, and a grown and sexy environment. Making this jazz/night lounge the perfect place to get intimate and personal with your date.
Wonderspace. Take a tour of one of Austin's most popular and unique art galleries. Filled with bright, interactive art, you two can take plenty of couple selfies and enjoy the exhibits.
Esther's Follies. This unique and weird theatre has been giving Austin laughs for over 40 years. Filled with sketches, magic, and comedy, you two are sure to laugh until your stomach hurts. Join them for their annual New Year's Even roast and toast party!
Museum of the Weird. Are you into shrunken heads, big foot, Frankenstein, and Voodoo spells? This museum is for all the weirdo lovers or curious weirdos out there. This museum is one of Austin's largest, weirdest attractions.
The Cathedral of Junk. Junk is more than just someone's trash. Junk is also someone's treasure! This tower of junk is a work of art and has a euphoric feeling to all that come to visit. Make sure you call ahead to get the best places to park. Take plenty of pictures because this junk of art is sure to impress your friends.
BrisketU. Texas is all about BBQ! There are tons of other things to do, but BBQ is the heartbeat that keep Texas pumpin'! You two can plan an indoor or outdoor BBQ class around the BBQ pit. Pass the tradition down to your future children. Or just learn how to make authentic Texas BBQ, so you can have the honor of being the Pit Master at the next family function.
Color Cartel. Enjoy interactive street art with the artist! At Color Cartel, they give you live art shows from graffiti artists, and you may even get to participate and spray your own mural of love.
Haunted ATX. No matter the time of year, you and your date can catch a ride on a private hearse and tour some of Austin's most haunted areas! With custom pick up and drop off, you can BYOB and track some ghosts! Be prepared for some fun and a little scare!
Austin Date Ideas
Crux Climbing Center. If you two are more of the adventurous type, then Crux Climbing is perfect. Everything you need is already there. From shoe rentals, belay rentals, even a neighbor coffee house and bar to end the rock-climbing adventure off on a tipsy note. See who has what it takes to climb to the top!
Lady Bird Johnson Wildflower Center. Take a tour of this beautiful wildflower park. Start at the center, then take a cruise through the park. They even have a calendar full of events, like the Luminations event in December and January at tehri Arboretum.
Sail Austin Charters. You two will have your choice of private charters, destination charters and even lessons on how to sail. Romantic and adventurous date night!
Austin Wine Trails. Nothing is more romantic for date night, than taking a tour of a winery. They even pick you up from your home, depending on the type of tour you choose. Sip some white or red, and plan future dates. It's all about impressing them for more dates and this winery is sure to show them you can offer them the finer things in life.
Bumper Soccer. This is like a mix between walking bumper cars and soccer. Put on some inflatable bumpers and get ready to kick and fall and bounce! This is also a good way to turn this into a competitive group game day.
Sky Candy. I think we all had dreams of joining the circus and traveling the world in a car full of clowns. So, even if we are adults and we still have those dreams, we can go to sky candy to get lessons from a professional in aerial acrobatics, circus fitness, trapezing and more! Come on down to the greatest show alive, your date night!
Sports Battles. The game of tag has been around for hundreds of years. Well, maybe not that long, but it's one of those games no one truly outgrows. Sports battles makes this perfect for a couple's date night, but even better for a group date night. Glow in the dark dodge ball, nerf gun wars, and bow and arrow tag are just some of the games they offer. Don't you just love a good competition?
Bike and Brew. Get a little exercise and drink a beer. Bike to another bar and drink another beer. By the time you two have finished the tour, you'll be drunk but in shape! Don't worry, they provide the bikes and beer. All you two need to do is show up.
Cosmic Coffee Bar. This coffee bar and garden is out of this world! Filled with raised gardens, rainwater catchments, biological pond and more! Get a cup of cosmic coffee, or a spiked cup of joe and watch the stars at their beautifully lit outdoor seating area.
Austin Aeronauts. Rent a balloon and take a flight in the beautiful skies of Texas. Hold your dates hand and show them your romantic and adventurous side. Don't worry, you'll have a guide to get you up in the skies and landed safely.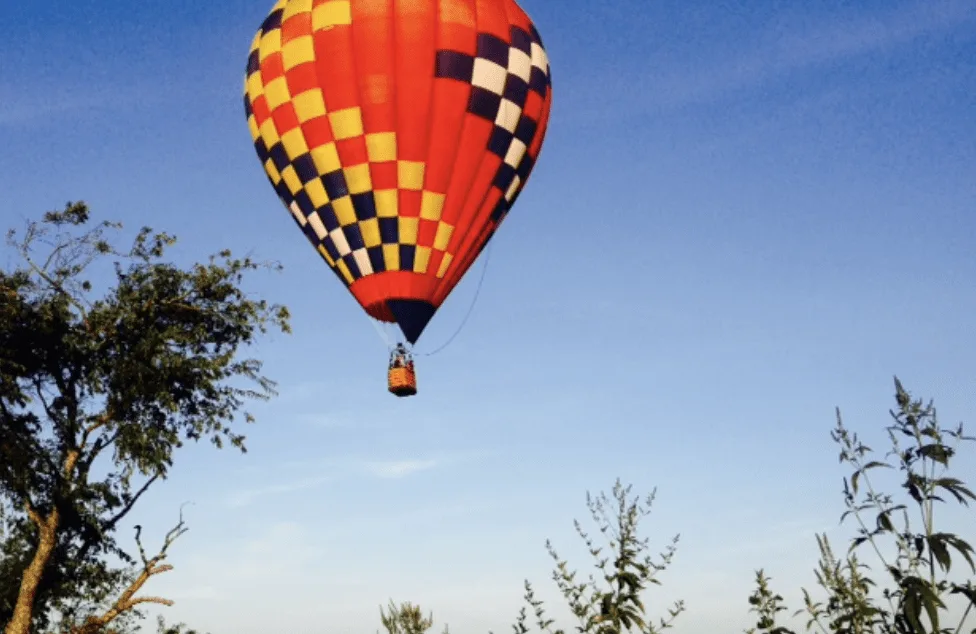 Blanton Museum of Art. Have you ever heard the saying, "Everything is big in Texas"? Well, this museum fits the saying perfectly. One of the largest museums in the United States, this interactive, bright, and open museum will give you two something to talk about for a long time after your visit.
Barton Creek. Take a stroll through the park and then sit by the water. There's plenty of sun and room for intimate conversation. They also offer a trail for you two to hike on before finding some local eats in the area. One of the best outdoor date spots in Austin
Zilker Park. Enjoy over 300 acres of nature and lush greens in the heart of south Austin. This Park has a rock and springs area that is perfect for picnics, a gun range for the lovers who love to shoot, a Japanese garden and so much more! You two can take your time to get to know one another as you walk through this large, beautiful park.
Texas State Capital. Take a tour of the historic state capital and get to know some of Texan history. Tours are offered daily and even offer holiday tours.
Congress Bridge Bats. If you two aren't afraid of a bat or two, or a few million, then grab your camera and be ready to go bat watching. The best time to go is right before sunset, and you get to watch the bats show off their flying skills as they migrate from the bridge to their caves.
Backyard Story Night. Even adults love a great story. Especially one that's in a huge backyard, with lights and there's not charge! Check out the website so you and your date can grab your blankets and pillows and snuggle up to a story or two.
Austin Nature and Science Center. Tours are always free here! I just love a free date night. Take a tour and check out their wildlife exhibit, art exhibit, and honeybee hive. Its so much more to see but you two have to go find out for yourself.
Cheap Activities for Couples
Wanderlust Wine Co. What's better than wine 50% off, and on tap? I'll tell you what is, wine that's also environmentally friendly that's what! At Wanderlust, you get over 50 ecofriendly wines on tap, served out of barrels, and 50% off the price on special days. They have a calendar full of happy hours and events and two convenient locations, in East and Downtown Austin.
Cidercade Austin. This arcade and bar is perfect for the classic arcade game lovers and drinkers alike. With over 150 games to choose from, you can chase the fun with hard cider, kombucha and smoothies (with booze of course). Where could you go wrong? They even offer pizza and wings to soak up the booze and they offer monthly memberships at a price you wouldn't believe.
Fondin San Miguel. Happy hour at this Mexican restaurant, means half off appetizers, and quesadillas and discounts on cocktails. Get to know one another at the bar or at their beautiful atrium, while taking shots of tequila and chasing it with a bite of lime.
Voodoo Donuts. Who doesn't love a donut early in the morning, late in the afternoon, and even after midnight after bar hoping on 6th street in Austin? Filled with vegan options, and uniquely named donut mixes. Voodoo donut offers the best donuts on 6th street.
The Common Interest Karaoke Bar & Grill. You two can either join the rest of the crowd or rent a small private room to party. Get on the stage and sing to the one you came with. House rules, if you're name isn't called, don't get on the stage and their happy hour specials are all the rave!
Mexic-Arte. This museum is set out to inspire and dedicate those who visit about the Mexican, Latino culture through art. Admission and tours are free on Sundays, but generally admission for adults is $7. Either way it's a great deal for a date night.
***