Looking for Baltimore Date Ideas?
We have you covered! No more boring pizza night with these epic date night ideas in Baltimore.
If you are looking for the most romantic places and spots in Baltimore, we have hunted down 50+ of the best, whether you are looking for things to do at night or romantic things to do for couples in Baltimore during the day – we got you!
The best date spots in Baltimore Maryland right here!
Baltimore Date Ideas: 50+ Romantic Things to do for Couples
Romantic Date Nights in Baltimore Maryland
The Elk Room. Dimly lit, live jazz, and crafty cocktails, is the perfect space to get to know your date more. Snuggle in a booth, grab a cigar, and enjoy the ambiance of this private, sexy atmosphere that will surely woo your date.
Ouzo Bay. Opa! Greece in Baltimore. This authentic Greek seafood restaurant and lounge sits right by the water in downtown Harbor East. You may even let this inspire you to take a trip to Greece. Candle lit tables and a waterfront view make it easy for couples to fall in love.
Patterson Park Pagoda. So, you went to Greece and had a blast, now you can go to China! Well, China in Baltimore. Ride down to Patterson Park at the Pagoda, grab a blanket, a bottle of wine, and have a romantic, quiet evening for two. Gaze at the stars, smell the cherry blossom trees, or hold hands. You know whatever you think it takes to get the wedding going.
Historic Admiral Fell In. Now with all the crab eating, drinking, and "travel" going on, you and your date are going to need a weekend to just rest and relax. The Admiral Fell In hotel sits on the water at the Inner Harbor and has restaurants downstairs so you two won't even have to leave.
Spirit of Baltimore. Since the harbor is the main downtown attraction in Baltimore, it just makes sense to go for a romantic boat cruise in the harbor with a dinner buffet and cocktails. You can also check out the website to look for upcoming themed parties that are perfect for couples.
Chesapeake Beach Resort and Spa. Plan a weekend getaway with your love at this beautiful beach resort. With tons of things to do, spas, marinas, restaurants, casinos, and free live shows. When you and your partner have a weekend to get away from the hectic city, this place is perfect for you two to reconnect.
Black Ankle Vineyard. 146 acres of luxury and wine. Wine and vineyards equals romance. This beautiful, plush vineyard is the ideal spot to relax, drink and just enjoy one another. They have exclusive offers for the wine club members and exclusive bottles for the members too!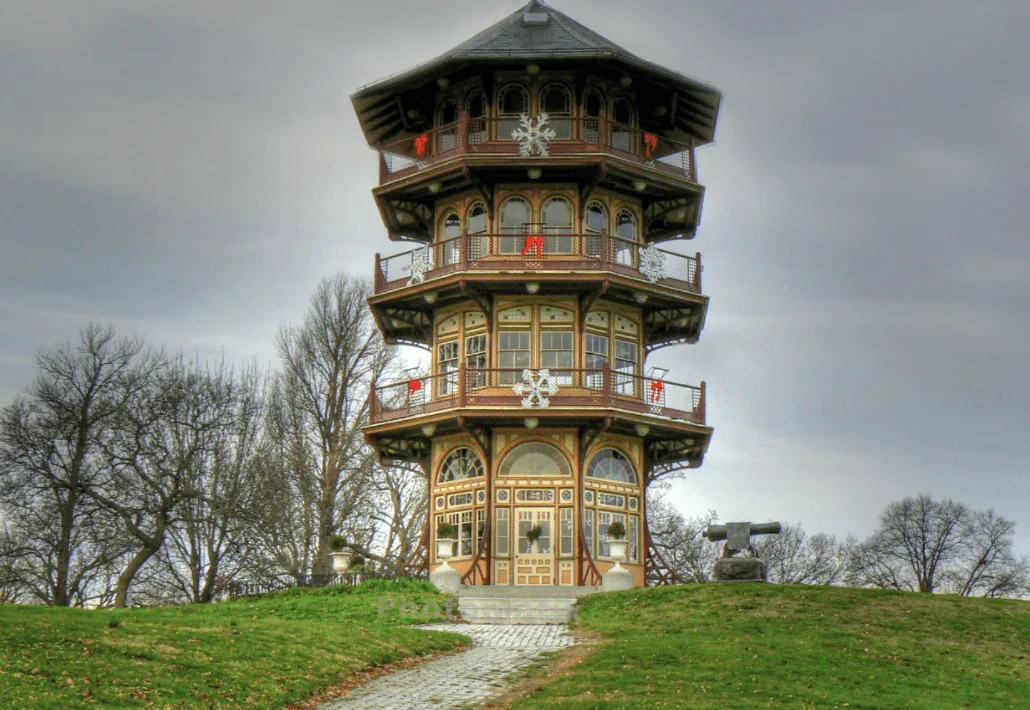 Unique Dates
McFadden Glass Art. When you want to test your blowing skills, go to McFadden Glass Art. This company offers a unique and versatile glass blowing experience. They offer glass blowing classes for adults and are located in the heart of East Baltimore. See if you can give your partner a piece of your glass heart.
Illusions Magic Bar and Theatre. Do you want to make sure your date doesn't disappear? Go down to the historic Federal Hill area and check out Illusions Magic Bar and Theatre. Family-owned and operated, this place is sure to amaze you and maybe they'll let you be a part of the show!
Walters Art Museum. Baltimore is known for lots of things and art is one of them. Located in the art district, this museum is sure to take your date to the next level. A beautiful artsy atmosphere is sure to bring out the wedding rings.
The National Blacks and Wax Museum. If you want to learn about African American history and the impact they have on the world, this is the place for you. This museum has life size wax figures throughout the gallery to make your experience is everlasting and will give you and your date something to talk about forever.
Maryland Science Center. Who said science centers are only for kids? This science center has newly added adult only events to explore the planetarium, IMAX theatre with cocktails and DIY projects. Grab your lab coat and let your inner scientist shine!
Power Plant Live. Who doesn't love an outdoor/indoor bar festival right? Power Plant has hundreds of outdoor and indoor bars in the cool downtown circle that has a variety of other things to do besides drink(but we do like to drink). Live bands, themed parties, games and more! Just make sure you are ready to call an Uber just in case.
Gypsy Moon Candles. Looking to see if you and your date are spiritually aligned? Gypsy Moon Candles has everything you need! Candles, spiritual kits, essential oils and more. This place is sure to balance your chi and get you and your date to sync your energies. A sure way to create a spell binding experience. Don't forget to get a love spell or two; as a back up to seal the deal.
Nutshell Studies of Unexplained Death. Have you ever wanted to solve a murder or perform an autopsy? No? How about looking at dioramas at the Medical Examiner's office and getting to do a study with solving crimes. Let's see if your date will be able to solve these crimes, then you'll know if you can sleep comfortably around them.
Graffiti Alley. This place is surely one of a kind. In the Station North Arts district, this alley isn't like any alley you've ever seen. Tons of graffiti done by local artist, this place is the g to for anyone who wants to check out some unique artwork, take photos, and if you want to do a photo shoot, they let you rent the space for all of your professional needs. This place is surely to leave a lasting impression for you and your date.
The Sandlot. Ok, so you can't get to a beach, and because of COVID, you don't even want to risk getting on a plane. Well Sandlot has got you covered. This beach themed restaurant gives you the vibes of being on a beach without having to leave Baltimore! Hot summer days, and cool summer nights just got even better! Lanterns, string lights, sand and a good time.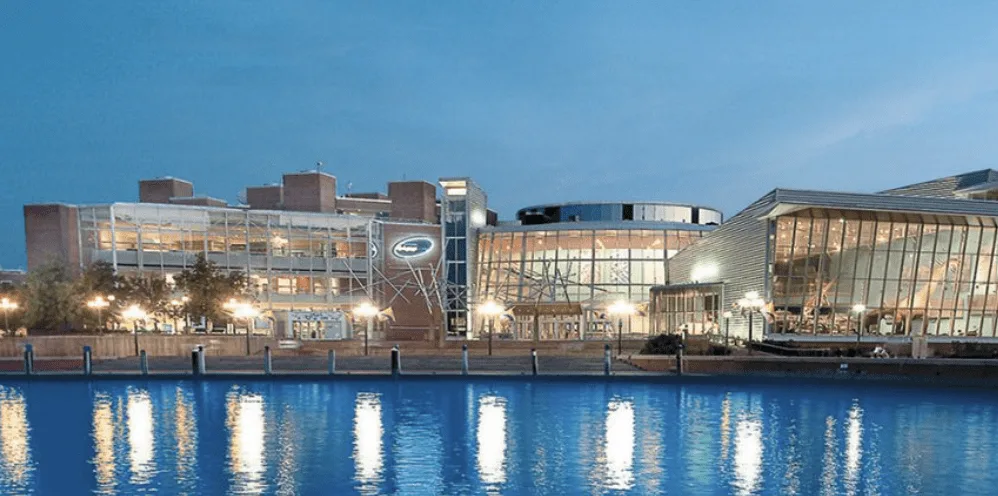 Free Date Ideas in Maryland
How Great Thou Art. This isn't your typical art gallery. How Great Thou Art is ran my Loring Cornish who lives in this three-story home in downtown Baltimore who turned it into a beautiful, eclectic, out of this world art gallery. He gives free tours daily, opening his home to all who want to see!
Sound Garden Record Shop. Now yes, this a record store, and yes you buy everything from CD's, to vinyl's, to sage and even bongs. The design and layout of this record store is what makes it stand out and FREE! You can walk in, walk around and maybe catch a free live performance or two if you're lucky.
Baltimore Museum of Art. Art is everywhere in Baltimore. One of the first art museums, in business since 1914 offers a variety of art from all over the world and offers tours for free so anyone can come and see this classic art gallery.
Federal Hill Park. This park surely is a good place to get to know your date and enjoy the beautiful scenery in the Federal Hill neighborhood located by Baltimore's Inner Harbor. Check out the sites and go for a stroll by the water.
The Horseshoe Casino. Place your bets! This casino is one of the newest casinos added to the Baltimore scene. Not only do they have various types of gambling, they have food, drinks, and an indoor bar with a live D.J. to keep the party going.
Greedy Reads. I know that the pandemic has forced us all to forget how to actually pick a book up and turn pages(due to heavy electronic use), but this place is good to get back to the old school ways and read. It's a small but cute corner bookstore that you can peruse through to see if you and your date have genres in common or to test their reading skills. No purchased required.
American Visionary Art Museum. Thursdays in July and August just got better in Baltimore. Drive down to Federal Hill, bring a folding chair and blanket and catch a free movie and tour of the museum.
Baltimore's Farmers Market. Fresh fruits, herbs, spices, nice weather, and huge park are all characteristics of a good time at Baltimore Farmers market. Enjoy free samples of the locals produce grown right in the heart of Baltimore.
Skate Park of Baltimore. Kick, push, and don't fall. This beautiful skate park is located in the Roosevelt/Hampden area. Free for the public and open to all levels of skaters. Decorated with one-of-a-kind graffiti from local artist and skaters, and a very kick back type of date.
The Book Thing. Since Baltimore is the city that reads, of course there will be plenty of places to go to grab a good book! This gigantic library is completely free. You will offend the owners if you try to pay for a book. You and your partner can cozy up in a nook and read and then take some books home and start your own couples book club.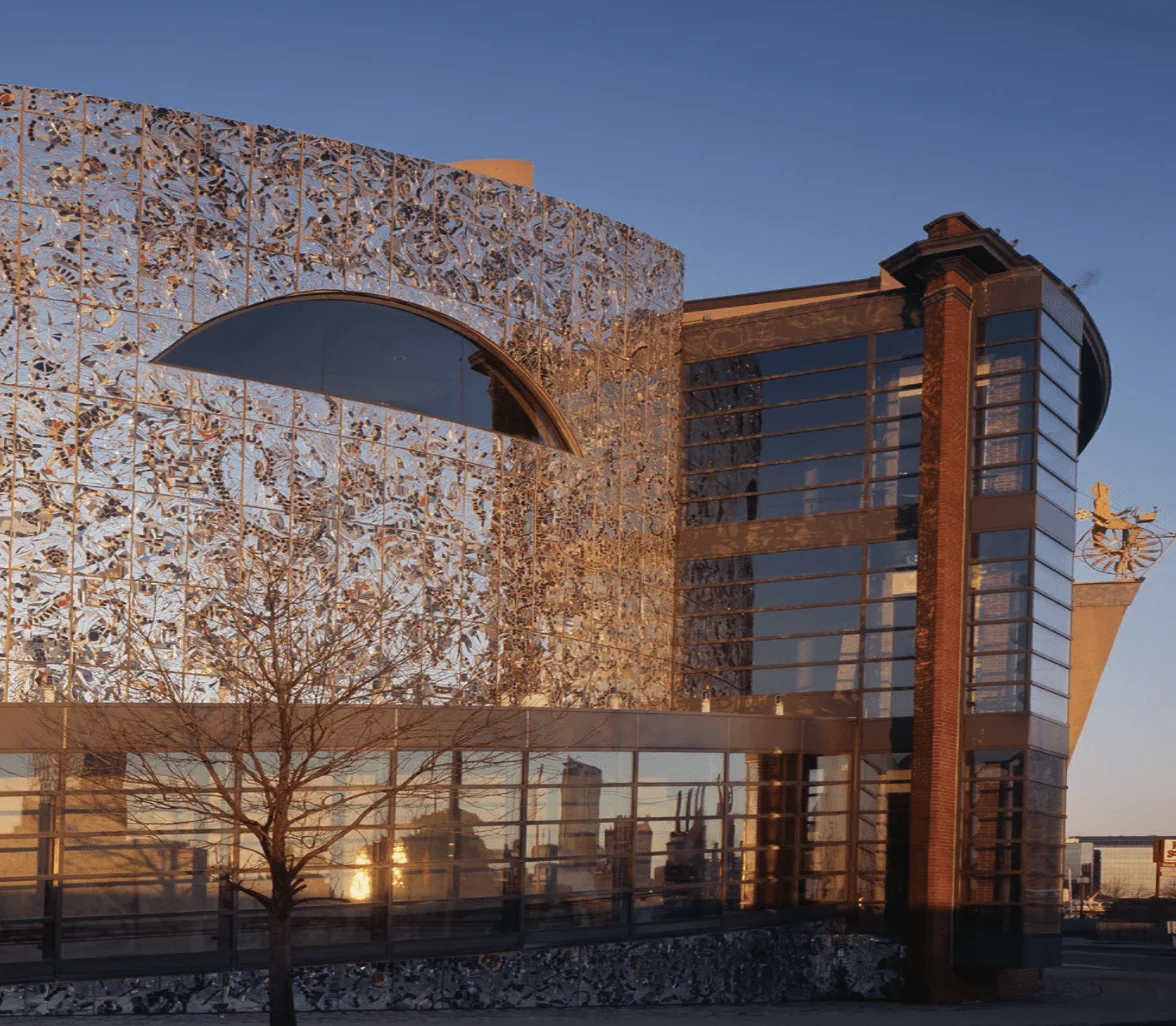 Adventure and Nature Dates
Autobahn Speedway and Events. On your mark, get set, go! Autobahn is known for its enjoyable go cart races. Who doesn't love a friendly competition right? Grab your helmet, buckle up, and see if you and your date can see who can get to the finish line first.
Howard Peter Rawlings Conservatory and Botanic Garden. Built in honor of the late delegate Howard Peter Rawlings, this conservatory is surely a nature filled, romantic dating experience. Take a tour and check out what this conservatory has to offer. They even offer private rentals. Located in historic Druid Hill Park, you and your date can leave and take a seat by the reservoir.
Charm City Helicopter Tour. Fly the beautiful Baltimore skies and take a ride on a helicopter tour. Cruise through the clouds and see all this city has to offer. If you're afraid of heights, take a chance and ride anyway. Your date will love it.
Urban Pirates. Peg legs, Krakens, and a huge ship. Located on the Ann St. Pier at Fells Point, Urban Pirate is perfect for those who want to stay young at heart! Set sails and have the pirates teach you how to dance, sing, and even how to speak pirate! If pirate is even a language. Adult night even has BYOG(bring your own grog). We always promote drinking, responsibly of course.
Baltimore Indoor Skydiving. Now just in case you're nervous about jumping from a plane at 10,000 feet, you can enjoy the same experience here! With a guided instructor, you and your partner get to enjoy the simulation of sky diving, without having to learn to fly if you were to jump from a plane(Just kidding, unless one of you has wings).
Friendship Hot Air Balloon. Want to steal someone's heart from 400 feet below the cloud shelf? Friendship Hot Air Balloon company was voted the #1 most romantic place in Baltimore! They offer couples flights 2 hours before sunset or sunrise. Soar through the skies and fall in love.
City Scavenger Hunt. Let the games begin! Let's see if you and your date have what it takes to find the prize! This will most definitely be a fun filled dating experience. Grab your smart phone and get the clues sent to your phone and find the prize!
National Aquarium in Baltimore. With over 20,000 animals, this aquarium will give you and your date plenty of time to chat and learn! Located in Downtown Baltimore at the Inner Harbor, you two can find plenty of food after you've walked around the aquarium for a few hours. Get some up-close interviews with the animals and take plenty of cute couple photos for memories.
Stay in a Jacuzzi Hotel – There are some great Maryland Hot Tub Suites to check out including some in Baltimore.
Casual Date Nights
Mustang Alley. Drinks and bowling are a perfect pair for date night. This bar, bistro and bowling alley is sure to add some fun to your night. With an upscale food menu and 12 lanes to choose from, you and your date are sure to get things rolling.
Ceremony Coffee. Coffee and convo. Dates can thrive this way. A simple, yet robust coffee house can help in brewing up some topics for you and your date. You can even learn how to make exquisite, flavorful coffee in the process. Try your hand and go back to test your coffee knowledge at their weekly coffee breaks.
Paper Moon Café. Funky, quirky, and full of art deco, this place is sure to grab you and your partners attention. Paper Moon is a well-known café in Baltimore and is known not only for their food but their interior design that's like no other. From colorful mannequins hanging from the ceilings to the beautiful outdoor dining area with plants and hand made pottery sprinkled around the building. What to get? Their pancakes! Thank me later.
Willow. Now I know it may be too soon to talk about having children, but you two can go half on a plant baby! B. Willow has a variety of house plants, terrariums, flowers and more! If you're not sure what type of plant parent you would be, they have a quiz you can take inside of the store to fit you perfectly with your plant child.
Captain James Seafood Palace. If you didn't know, Baltimore is known for its steamed blue crabs. Grab your mallet and get to cracking! Captain James is known for their all you can eat steamed crabs. Fresh, covered in Old Bay seasoning, hot blue crabs ready for consumption. The crabs had me at Old Bay. Pair it with a beer and you've got a messy, fun date! Listen, if they don't like smacking, cracking, or smashing, then find another date to take! Crabs is a must here!
Camden Yards. Now I know I said that crabs is a must in Baltimore, but so is baseball. Baseball and crabs go together like wheels to cars. Grab your most comfortable gear and head down to Camden Yards and catch the Baltimore Orioles play! With tons of food and beer options to chose from, you can't lose. If you get there early for tailgating, you can catch some of the pre-game festivities right in the parking lot.
Dangerous Delicious Pies Baltimore. Eating is a theme here and for good reason, I mean food is life! This pie shop is located the Canton area and all the pies are made from scratch with only the freshest ingredients. Check out the site to see events or to attend their pie eating contest.
House. Food, food and more food! Baltimore will make sure your belly is either full of food or drinks. We do promote being responsible as always. But R. House is perfect for a casual date! This place has two dozen food vendors with treats from all around the world. They even have vegan options! And sitting right in the center is a spacious bar where you can grab the menu, and depending on how your day is going, you can follow the maze to try one of the recommended drinks!
Date Nights with Deals
Fells Point. Now Fells Point is an area in Baltimore where there is just about all types of things to do on a date. Food, bars, shops, more bars, and did I mention food already? This area is in the historic part of Downtown and has endless blocks of adventure. Bar hop or sit on the big rocks at the water and get to know one another more! Happy hour is everyday too!
Baltimore Ghost Tours. It was a dark and spooky night. The ghouls and goblins were looking for some loving couples to haunt! Just kidding, but if you're into ghosts and the afterlife, then check out the weekly ghost tours from professional tour guides that will show you some of Baltimore most haunted attractions. Get special discounts by checking out the deals on the website.
Baltimore Pub Crawl. Yes, I know there's a lot of drinking going on, but we're doing it responsibly. Baltimore has one of the best pub crawl tours! Take your partner and a couple of friends who are boo'd up and get on a trolly bike table and bar hop! Let's see who can still peddle the bike table after traveling to a few bars!
Cigars, TV's, and a chill vibe. This beautiful, grown, and sexy cigar shop is all the rave in Baltimore's Little Italy. They have a wide range of cigars anyone would enjoy. They even have a back patio where you can enjoy your cigar and have some private convos with your date. Check out their website and enter a sweepstakes for a chance to win a fully stocked customizable cigar box!
B & O Railroad Museum. All aboard! Go for an historic tour at the birthplace of the American railroad. They always have special deals going on and depending on the day you go, you two can enjoy a train ride on the Mile One Express!
The Baltimore Zoo. Who doesn't love a park full of animals? See all that this huge zoo has to offer. They even have special events in the summer like "Wine in the Wilderness". Wine and wilderness is perfect for two love birds.
Waverly Brewing Company. Growlers, and Tap. Euphoric. Waverly Brewing Company is a family-owned brewery where they have tons of beer to choose from. Get a tour of the brewery and enjoy food from one of the many food trucks. When you buy a beer growler from them, the next time you bring it back, you get free beer! Now what's better than free beer straight from the tap!
Of Love and Regret. This down to earth, chill spot is perfect for dates. They have two private floors, so you can rent it out for your date and have some extra special fun. They are always giving specials and having events going on, so you and your date can frequently visit this amazing corner bar and restaurant.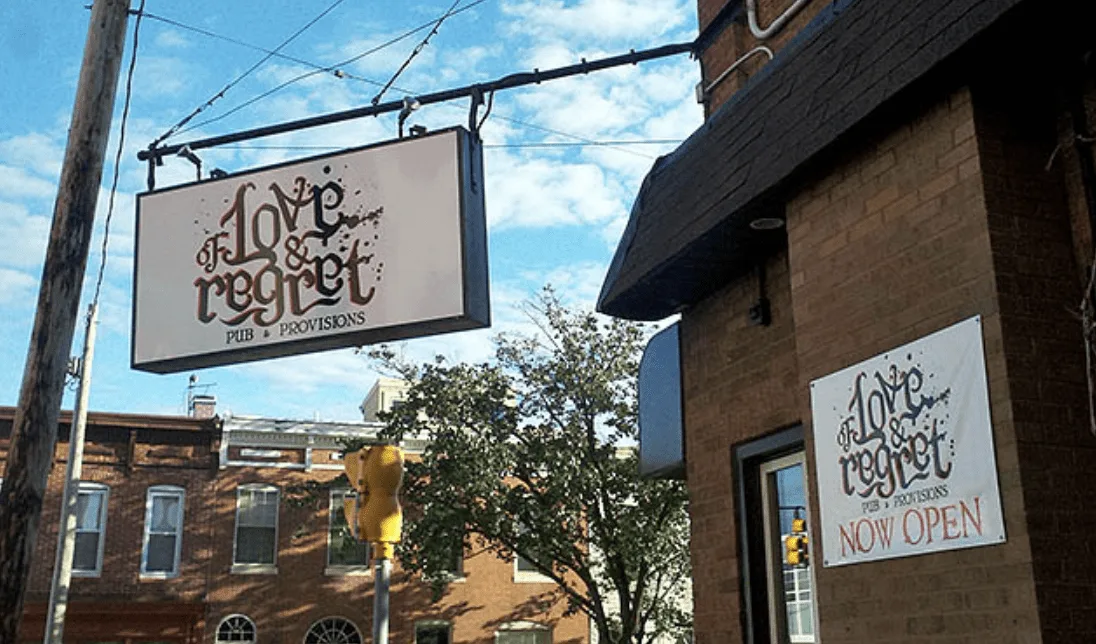 ***
See More: