We love traveling regularly back to Thailand as there is always something new & exciting the country has to offer.
We have visited Bangkok a few times previously and admittedly, it is not our favourite city in Thailand. However, Take Me Tour promises something different – an experience outside of the normal Bangkok experience.
And this proved to be true – we experienced the perfect day trip in Bangkok for couples that we never expected from a big city.
Take Me Tour Bangkok
If you visiting Bangkok, we highly recommend taking a Local Table food tour with Take Me Tour.
This tour combines sightseeing with a local food experience. Our readers know we're always on the hunt for the best things to do for couples travelling and at home.
The particular tour we selected was the Ratachuri Pottery, Coconut Sugar and Local Lunch from Bangkok.
Coconut Sugar Farm
Our first stop of the day was at a coconut sugar farm.
We have never experienced or seen the manufacturing of coconut sugar before so it was a very interesting experience.
We were able to sample coconut sugar and delicious fresh coconuts while we were at the farm.
The owner of the farm also has many coconut products available for sale such as coconut shampoo, moisturizer and soap.
Perhaps the highlight of the farm for us though was not the coconut but the many animals the owner of the farm has.
We were delighted to see the most adorable baby hedgehogs. We had never seen hedgehogs before so we were very happy to get to see and hold these.
What we didn't realise was in the box underneath the hedgehogs was a giant 60 kg boa! The owner had found the snake in the river when it was the size of a thumb nail 11 years ago.
The snake was surprisingly friendly. He was happy to be hand held and you could touch it anywhere including on the head.
The coconut farm owner was an animal lover. He also has pet monkeys and a few pet squirrels that he rescued.
Khao Ngu Stone Park
We absolutely love nature so one big draw card to taking this particular tour was a visit to Khao Ngu Stone Park.
It is amazing to think such incredible landscape lies only a few hours from Bangkok.
The park is very beautiful and features a look out point and a short walk.
For those who love photography, this is the perfect place to take amazing photographs.
Monkey Feeding at Khao Ngu Stone Park
At a particular area of Ngu Stone Park known as monkey point, a place where monkeys rule the world.
Before we arrived to feed the monkeys, our guide drove us to a local selling fresh fruit & purchased 2 bags of corn and 1 bag of bananas for the monkeys.
Unlike monkeys we have experienced at Koh Lanta National Park (where Nadia was attacked) these monkeys were for the most part friendly and you could feed them without too much stress.
Local Table Lunch
One of the highlights of the day was eating lunch at a very interesting local restaurant organised by the guide.
The area, Ratchaburi, is famous for pottery so the lunch & drinks were all served in pottery jars – a very unique experience indeed.
We have never previously had the pleasure of eating out of jars before!
For lunch, we enjoyed a pork noodle soup with many different types of noodles family style & different herbal Thai drinks in jam jars.
Pottery Making
One part of the day which we were very excited for was the pottery making experience.
At the pottery school we were able to try our hand at creating pottery – an activity we have always wanted to try.
While the guides make creating pottery look extremely easy, it is actually very difficult.
While we probably will never be professional pottery masters anytime soon, making pottery was a very enjoyable experience!
Why Choose Take Me Tour?
We loved our tour with Take Me Tour primarily because we got to experience new & interesting activities we would not have thought possible in Bangkok.
We also loved that the tour was private which means you can spend as long or as little time at each attraction. You do not have to wait for other people at each stop.
We also found the guide was extremely professional and courteous. He explained everything well and was happy to answer any of our questions.
We choose one of Take Me Tours with a Local Table element. We highly recommend doing this too as you get to experience delicious local Thai cuisine at places you would never think to go.
Where to Stay? Novotel Sukhumvit 4 Bangkok
During our 2 nights in Bangkok, we stayed at the Novotel in Bangkok, a beautiful 4 star hotel in a perfect location for taking a tour.
When we checked in we noticed the room was very large and included a large sofa, a desk & a very comfortable bed. After a long day sightseeing, we loved to be able to relax in the dreamy bed.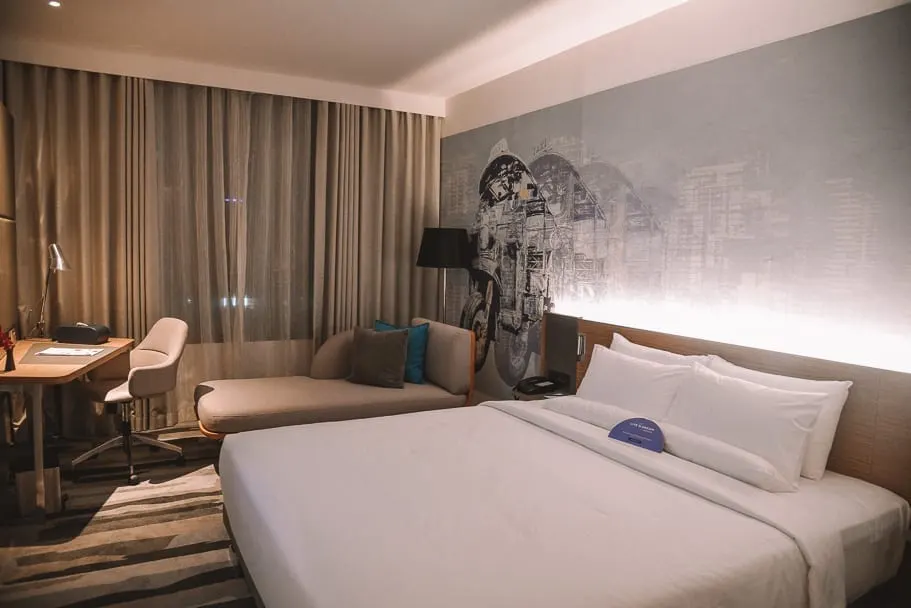 The Novotel also has a beautiful infinity pool overlooking the skyscraper of Bangkok and a gym for those of you who still feel active after your tour.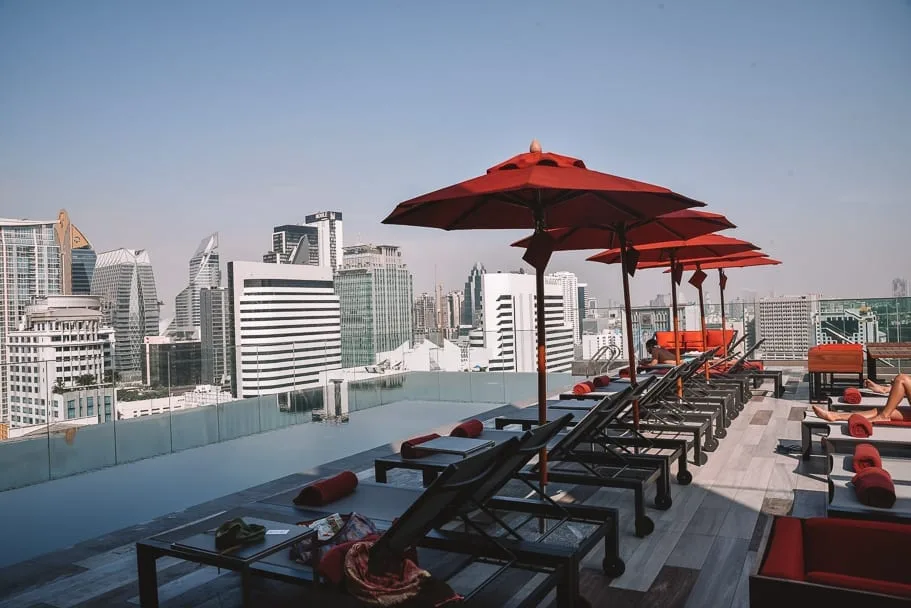 We would recommend booking a room at the Novotel which includes breakfast as the breakfast was absolutely superb.
It included a great selection of both Thai & Western hot dishes as well as eggs made to order, yogurt & bircher muesli, fruits, cereals and fresh baked pastries.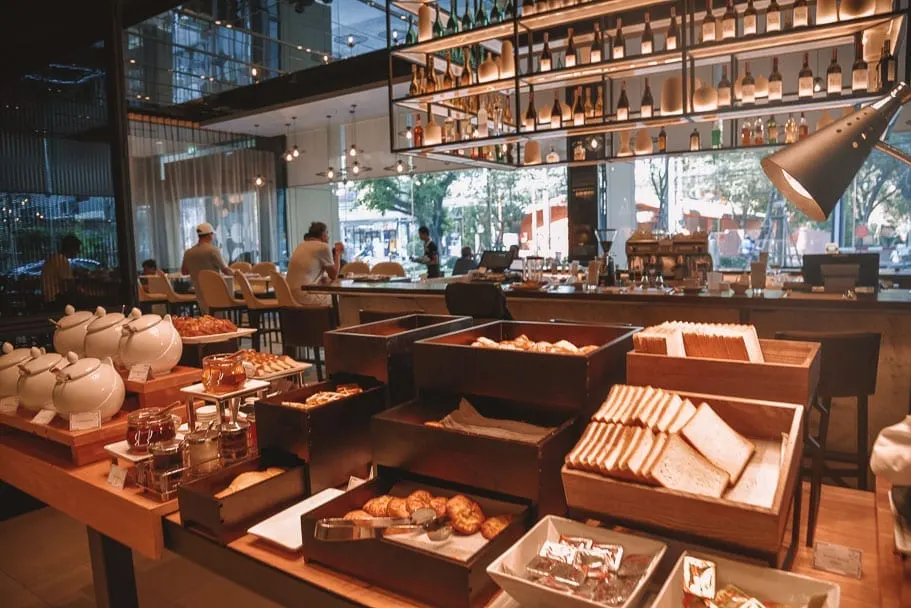 Overall, we had a fantastic time and would highly recommend this trip in Bangkok.
If you have any questions, we are always happy to help, leave a comment below!
Save this to Bangkok Tour Pinterest (so you can find it again later)
We were guests of Take Me Tour, Tourism Thailand & Novotel for this trip. Regardless, our opinions are entirely our own.