Pai is blessed with many great cafes with wifi and good coffee. But where can you get the best coffee in Pai?
We rate Pai's finest cafes for the best coffee and fast wifi for getting work done (as there is no Starbucks in Pai).
Pai Coffee Map
Best Coffee Pai: Espresso Bar
When it comes to finding the best coffee – a picture tells a million words.
Espresso Bar has the best coffee in Pai – and possibly the best coffee we've tried in Thailand.
Conveniently located on Walking Street this cute coffee shop has the best coffee in Pai.
They have a great full-size espresso machine and the owner really knows how to heat the milk for a great latte.
Latte: 70 Baht
Good Wifi (15Mbps download; 8Mbps Upload; 41 Ping)
Low chairs for lazing or floor mats – comfortable but maybe not the most productive!
Chilled atmosphere – great for people watching
Hours: 12 noon – 10pm
Google Maps: Espresso Bar – Best Coffee in Pai
Best Cafe for work: Khaotha Coffee
Located 2 minutes drive from Walking Street in a new area of town, Khaotha is a funking cafe popular with locals and digital nomads.
It's one of Pai's best cafes with wifi (which works really well), there is plenty of seats (and tables) to work and it has (in our opinion) the second best coffee in Pai.
Oh, and it is huge and very hipster. Overall, a great faux co-working space – definitely one of the best cafes for working in Pai .
Latte: 45 Baht
Good wifi (13Mbps download; 27Mbps Upload; 17 Ping)
Super cool – and instagrammable – setting
A great work cafe
Nice music
Popular with locals – always a good sign
Google Maps: Khaotha – Best cafe for coffee and getting work done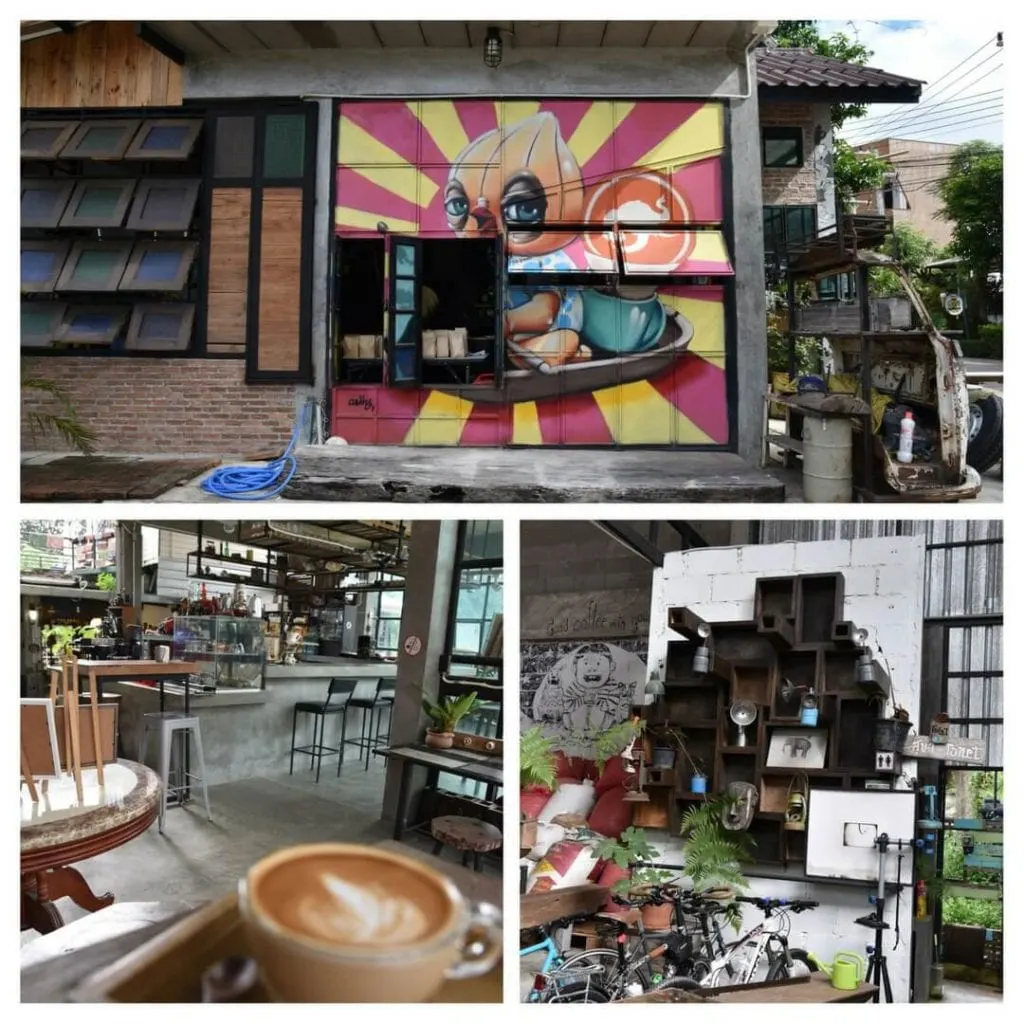 Best Cafe for Coffee & Breakfast: Lemon Thyme
Wifi, coffee and yummy breakfast, what more do you need from a cafe?
For a morning coffee and huge breakfast – look no further than Lemon Thyme Pai Cafe.
The coffee was OK but the wifi was solid & breakfasts huge (large fresh rolls filled with avocado, bacon & eggs for 120 Baht).
Latte: 50 Baht
Open for early for breakfast
Good wifi (15Mbps download; 5Mbps Upload; 30 Ping)
Huge breakfasts (90 – 120 Baht)
Google Maps: Best Cafe for Coffee & a big Breakfast
Hipster Cafe: Witching Well
Our coffee was good but not raveable. Would go back to Witching Well only a super hot day because it is one of the few cafes in Pai with air-conditioning.
As our accommodation in Pai offered us breakfast we didn't need to double-dip. We got the vibe that ordering only coffees wasn't cool which we maybe would have understood if the place was packed which it wasn't.
Latte: 65 Baht
Nice outside area when shaded in the morning
Air-con for hot days
Good wifi (33 Mbps download; 6 Mbps upload; 31 ping)
Breakfast 100 – 140 Baht
Surly if you don't order breakfast
Google Maps: Witching Well
More Great Coffee Around the World:
If you love coffee like us, here are some other great coffee shops around the world:
Save this to Pinterest (so you can find it again later!)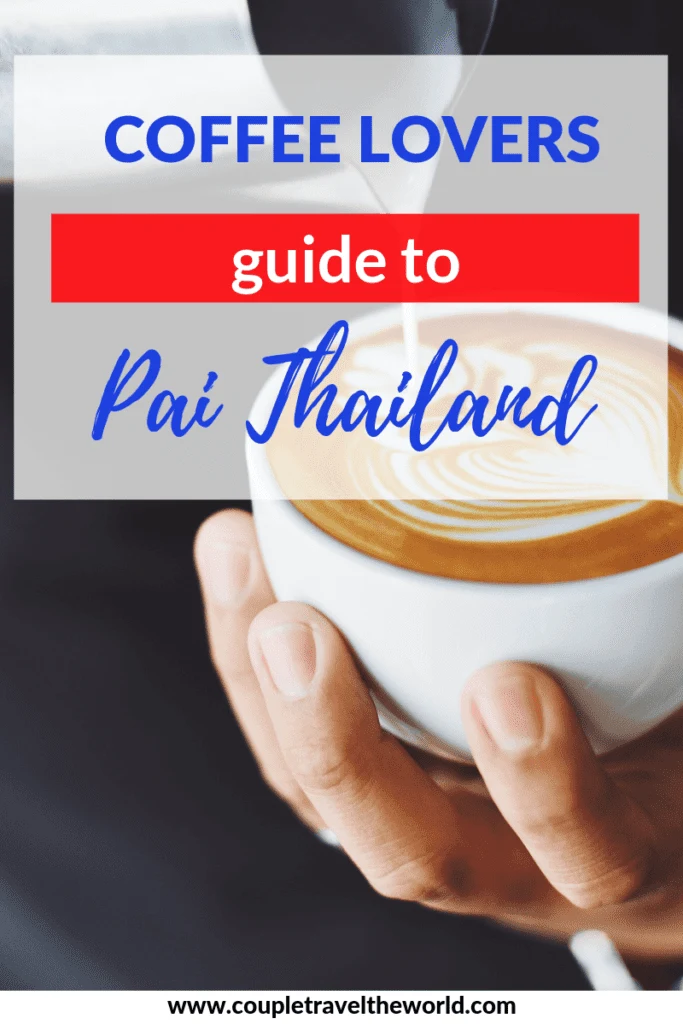 Don't agree with our view on the best coffee in Pai? Did we miss your favourite coffee shop? We would love to hear from you. Let us know in the comments below!