Looking for the best places to propose to wow your significant other!?
Don't settle for average and boring, this after-all is a very special moment for the two of you so you want to make sure it is one to remember!
If you want something cool and unique check out our list of the most romantic places to propose in the world this year!
30 Best Places To Propose in the World To Make it Special!
Hamilton Island, Australia
The first place on this list is Hamilton Island in Australia. It is one of the Whitsunday Islands located close to the Great Barrier Reef, and its white sand, green vegetation, and the great expanse of the blue sea make for both a romantic and beautiful background to propose to your loved one.
There are a plethora of places and ways to propose on this Island, you could visit the qualia resort and propose in its endless pool, or you could visit One Tree Hill, where you can see all of the surrounding beauty of the Island.
If your loved one is an animal lover, you could also make a date with the kangaroos and koalas before popping the big question. For sure one of the best places to propose.
Florida Keys, Florida
There are lots of really nice places to propose in Florida.
One really nice place that you should definitely place in your consideration set is the Florida Keys, it is simply gorgeous there and there plenty of romantic hotels in Key West that you can either use as the setting of your proposal or somewhere nice and fancy to stay before or after.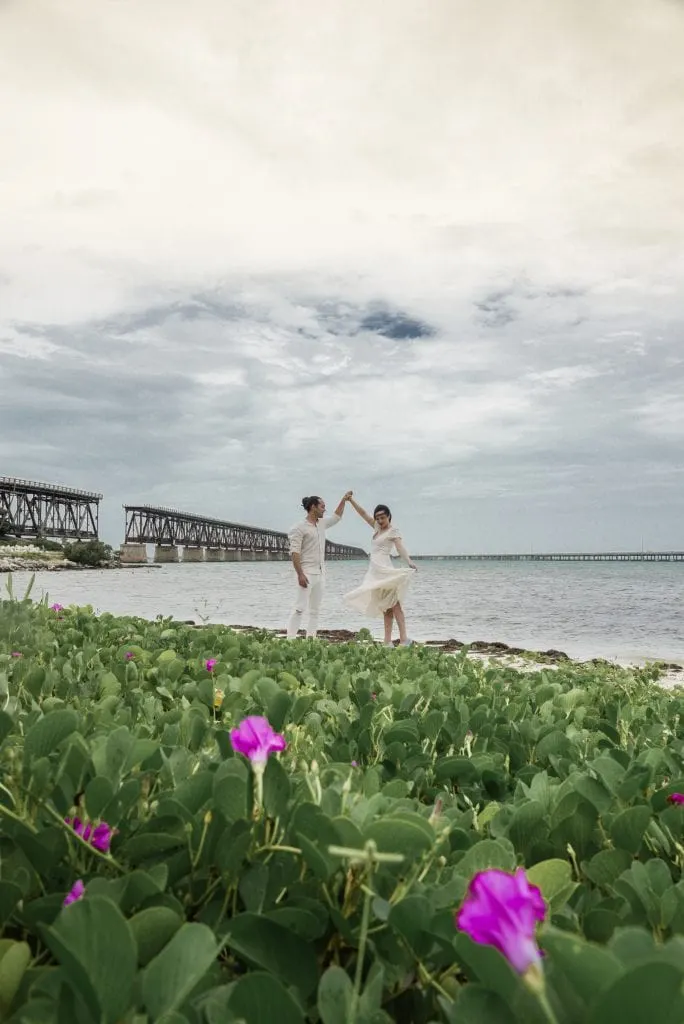 Cappadocia, Turkey
You might already have an idea of what you want to do for your proposal, but you might not have a perfect spot in mind.
Cappadocia is ideal if you have planned a hot air balloon ride for your proposal. Get a bird's eye view of the fairytale city of Cappadocia, Turkey, as you fly high in the air and into the sunset.
The city's beautiful scenery would serve as a perfect backdrop for your picture and set your whole romantic proposal mood. One of the best places to get engaged, if you ask me.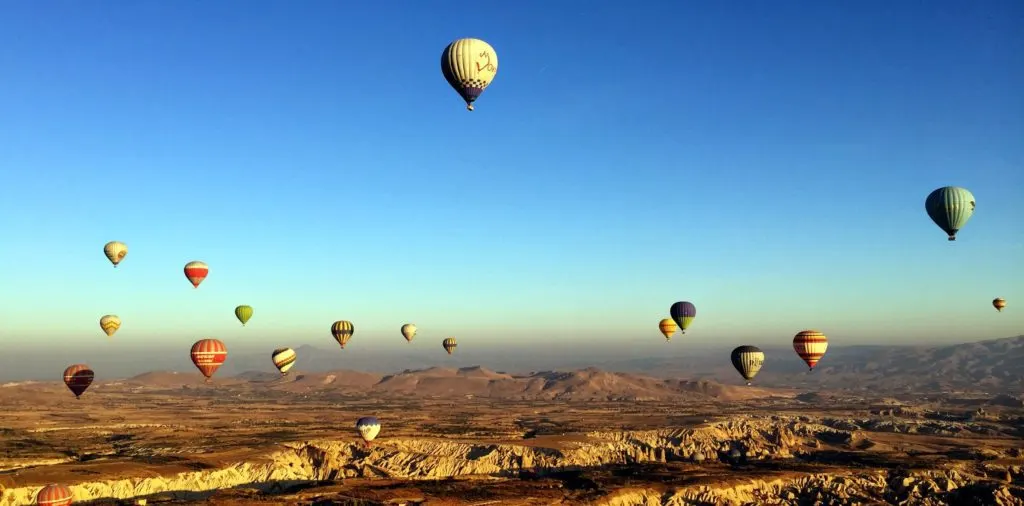 Paris, France
As cliché as it might seem, the city of light and love is still one of the romantic cities in the world. What better place to propose to your lover than the city of love, and if they are a diehard fan of Paris, then it is indeed the ideal place.
There are several places to propose as Paris is a cosmopolitan city with many eye-catching venues like art galleries. If you want to go conventional in Paris, then the Eiffel Tower is your go-to place.
You could either go on one knee at dinner on a balcony that oversees the Eiffel Tower, or you could go right to the monument and ask the question in front of it. In Paris, there are many options you get to choose from, and your special moment would still be memorable.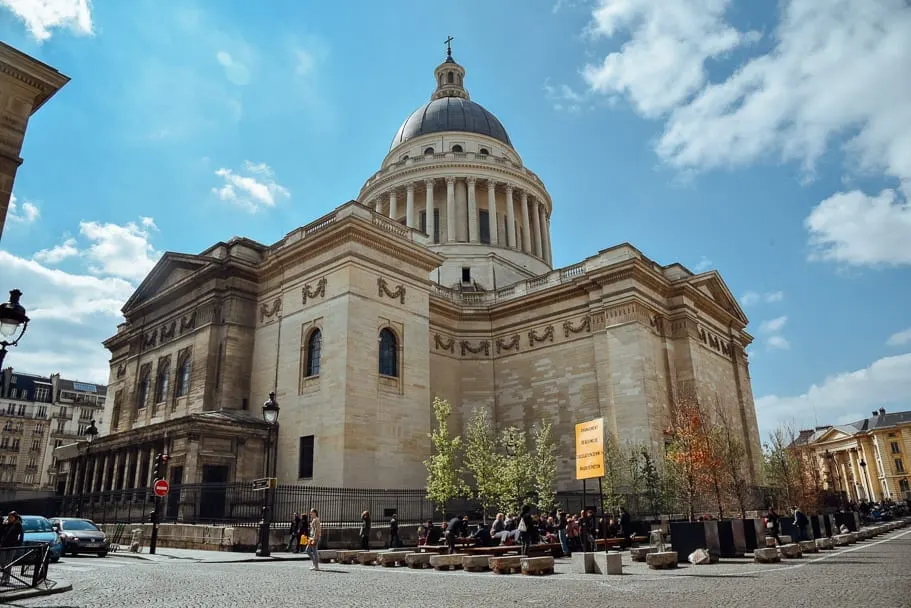 Santorini, Greece
If there is one peaceful and romantic city you should propose to, it is Santorini. Its white houses, villages, and beautiful Aegean seas are only part of the things that would catch your eyes and set the atmosphere as you take the next big step.
If your lover is someone very much in love with nature, then you could ask that big question in Mystique Hotel. The luxurious 5-star hotel allows you to catch a glimpse of the beautiful scenery of the sea, a perfect backdrop as you officially propose to your partner.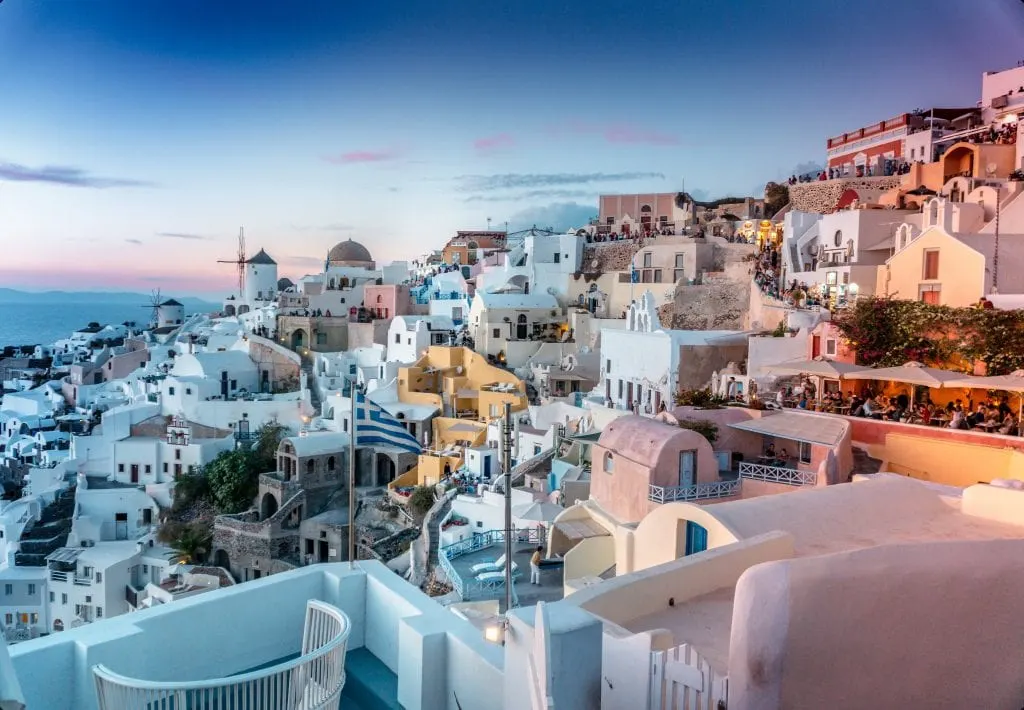 Ashford Castle, Ireland
Many dreams of having a fairytale experience at least once in their life, but it is not usually achievable. If you and your partner are one of many, you could make that dream come true at Ashford Castle in Ireland.
The Castle, which was at one point, the second romantic place to be, is very hospitable and luxurious and gives the vibe of the old world. It gives you a list of romantic and fun opportunities to ask your partner to marry you. You could propose after a horseback ride or as you go on a lake cruise.
However, you choose to propose, be assured that it would not only be romantic but also give you that old fairytale fee.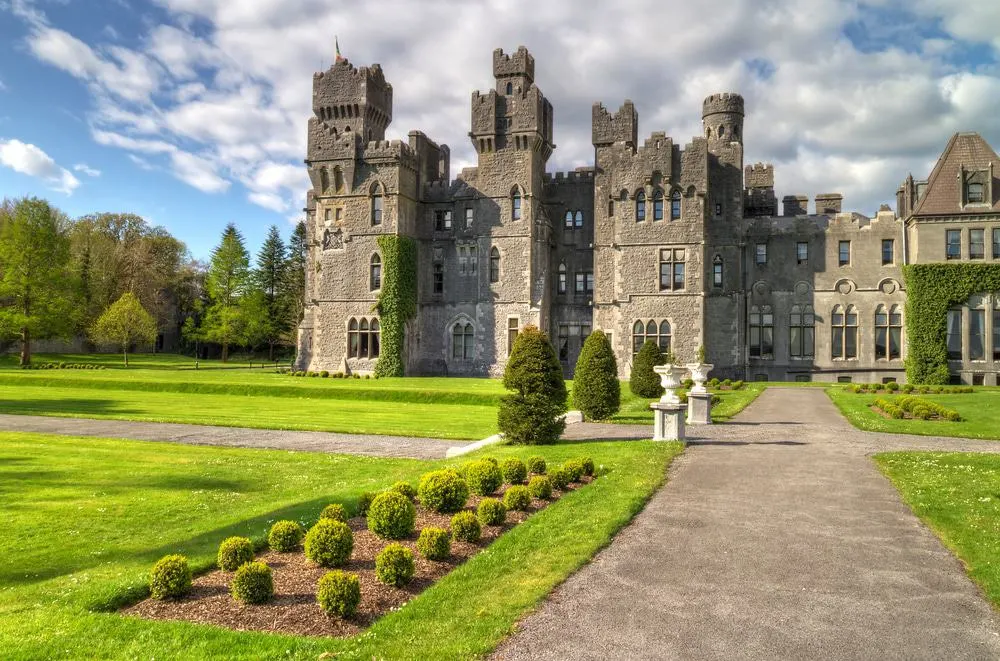 Svalbard, Norway
The Aurora Borealis is a very romantic and peaceful scene to behold at night, and it is also a beautiful backdrop for when you go on one knee.
There are several places to behold this beautiful northern light, but nothing beats Svalbard, Norway. A place of pure, untouched nature, superb food, and peaceful scenery, nothing truly speaks romantically than the items listed above.
You could set up your camp in an open field and lay face up to watch the Aurora light before you pop the question, or you could also do it as you stroll with the lights as the perfect romantic background.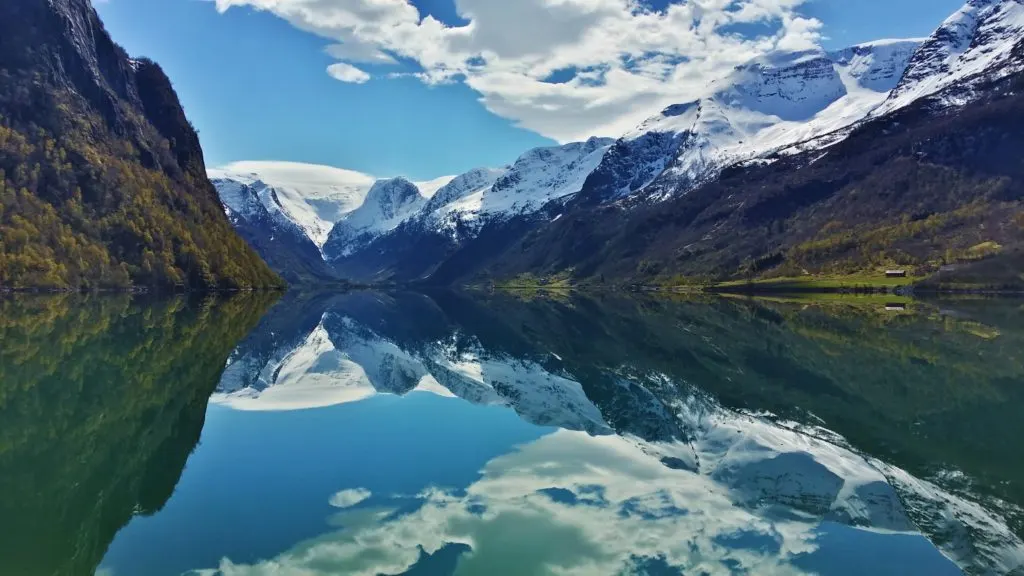 Venice, Italy
Venice is the most romantic place for magical moments. One could say it is one of the most romantic places in the world. Kneeling in front of the beautiful views of palaces and canals in this city would surely make your partner awe when you ask the question.
As you tour around the floating city of Italy, remember that the city has a list of romantic venues where you can propose. On a bridge, at the San Marco square, and even on a gondola, under the Bridge of Sigh, strengthen your love altogether as you propose in the gothic scene of Italy's city of love.
Quebec City, Canada: Fairmont Le Château Frontenac
This very romantic venue has been in existence since 1893, and that adds to how unrealistic it is. Just like Ashford Castle, it might not be a real castle, but it does give off the vibe that it is. Like something out of a fairytale, your lover would be awed by the beauty of this hilltop hotel.
It is open all year round, and you can take a trip there whenever you want, but I'd advise you to do so during winter as the snowfall makes it even more romantic.
Huvafen Fushi, Maldives
The Maldives is undoubtedly one of the most romantic sites to mark any milestone with that special someone. If you have decided to propose to them in The Maldives but have no idea which location to choose in this fine place, you should check out Huvafen Fushi.
Located in North Malè, Huvafen Fushi is the actual definition of the Maldives regarding luxury and romance. Whether day or night, any hour you decide to ask that question, this beach resort has got you covered with its heartwarming and luxurious vibe. You could ask the question at dinner after an excellent spa time at the underwater treatment room.
The Serai In Chikmagalur, India
Another place with a ton of romantic venues in India. Agra, Goa, Jaipur, and many more are ideal places you can propose to your partner.
However, if you are searching for luxury, hospitality, romance, and nature in one area, you should take your partner to The Serai Resorts in Chikmagalur, India. Located in the birth city of coffee in India and right in the middle of a coffee plantation, The Serai Resort offers you a list of things you could do before and when you pop the question.
After getting a Swedish massage at the spa, get on one knee and pop the question at dinner over tasty Indian cuisine.
Queenstown, New Zealand
Still wondering where to get engaged? Have you considered New Zealand?
Not many people know, but New Zealand is filled to the brim with a lot of adventure that you can't get enough of. If you are the adventurous type and you are ready to spend the rest of your lives together, then take a trip to Queenstown, New Zealand, for a romantic adventure that would surely make them say yes.
You could go 80m high on Brisbane's famous Story Bridge and pop the question there, or you could stare at the gorgeous views high up in the air in a hot air balloon before you go down on one knee.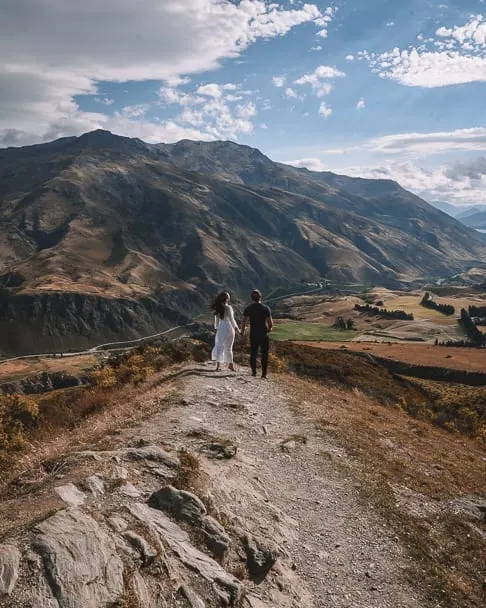 Soufriere, Saint Lucia
Located on the west coast of Lucia, if there is anything the small town of Soufriere has to offer you, it is nature's quiet and romantic side.
The Pitons are the two iconic mountains in Soufriere that always attracts tourists, and it is the perfect place to ask the question—driving around the Pitons or a boat ride around it. You could also go ahead and have a dinner date right in the middle as you watch the seas and other sights of nature. Set the right scene for your special moment at Soufriere, and you'd be sure your partner loves it.
Searcy's At The Gherkin, London
Just like many cities on this list, London is a fine city and one of the most romantic places in the world. With excellent people and beautiful scenery for the backdrop, even though you are born and bred in the city, it still is a perfect place for a romantic getaway.
To pop the question, I'd advise you to visit Searcy's at The Gherkin, especially if your partner is a sucker for the classic restaurant scene proposal. Located on the 39th and 40th floors, the luxurious bar, and dining restaurant offer a spectacular view of the beautiful city.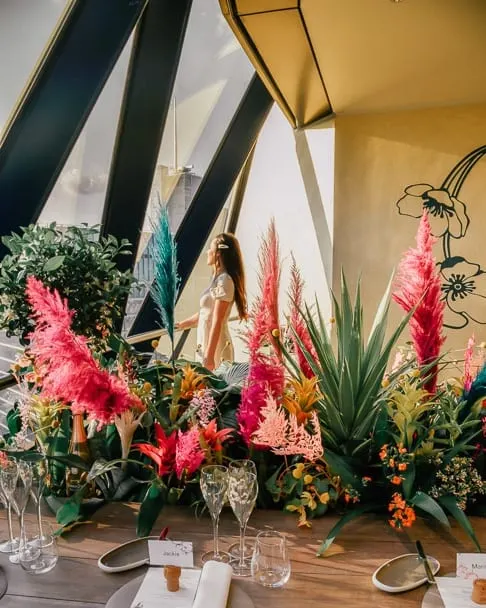 Golden Gate Bridge – San Francisco, California.
San Francisco is located at a bay, and that is enough to tell you that this place is one of the romantic ones around. The Golden Gate Bridge creates a beautiful scene to pop that big question.
You can take a romantic stroll at night to the bridge itself before you pop the question, or better still, make it a backdrop for a perfect picture as you slip the ring into their finger. Whichever one you decide, the iconic bridge in San Francisco has got you covered in pleasing your sweetheart.
Montreal, Canada
This is a place to have a cuddly yet thrilling experience. If you and your partner are the kinds that are all about fun and living life to the fullest, then Montreal is the spot to give them that ring.
With fantastic food, lively festivals, and attractions that would captivate you, there is a list of memorable ways on how you can pop that question. You could propose The Belvedere Lookout, the Montreal Botanical Garden, or Notre Dame Basilica, amongst other iconic places.
Bora Bora
Many would call Bora Bora the king of romantic places, and if you don't mind the cost, you would think the same too. It is luxurious, calm, and has an aura of romance. There are various ways and places you can choose to propose to them.
You could decide on a romantic dinner on the beach or while riding a boat into the beautiful sunset. You could choose to have a lovely dinner with Mount Otemanu behind the scenes when you want to take pictures. Bora Bora is the home of romance, and it is one ideal place to make that special moment even more special.
Plitvice Waterfall, Croatia
This place is the best for lovers of deep blue and any beautiful water body. An array of waterfalls and lakes makes up Plitvice, and you can rest assured that it is truly as beautiful as it sounds.
Take a swoon-worthy walk with your partner along the Plitvice lanes until you get to the spot of your choice. You can go for a swim there before bringing out the ring and going on a knee.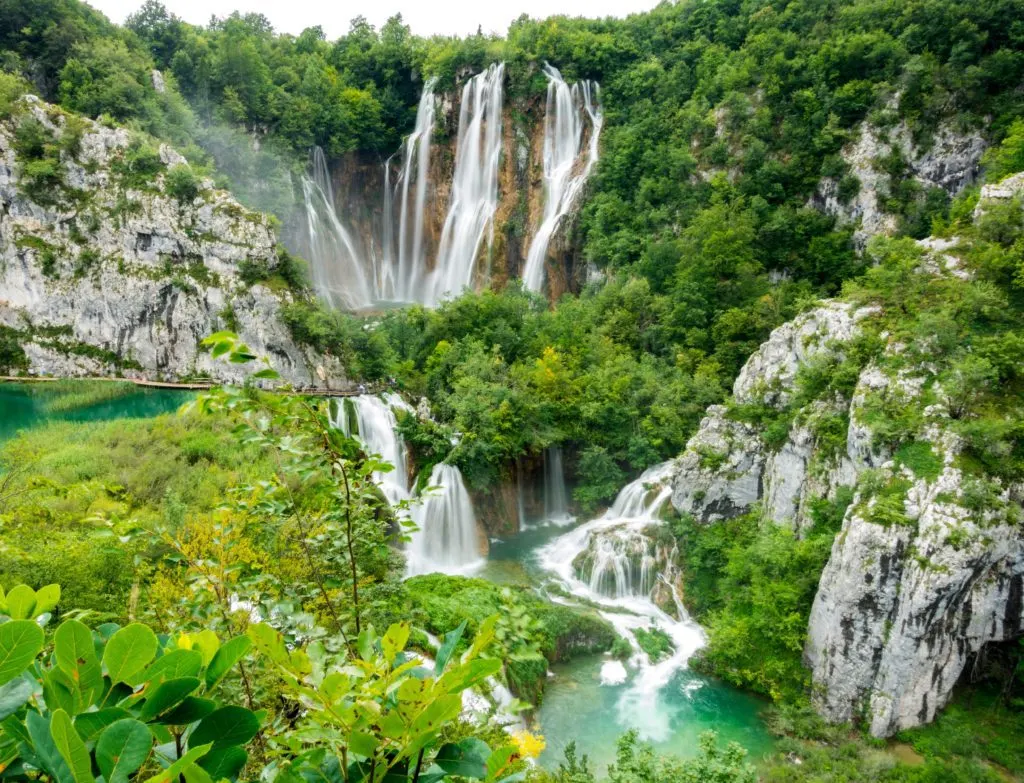 Rome, Italy
Rome is Italy's capital and the country's most visited city. One thing that makes Rome popular and one of the most romantic places is how beautiful the locale is.
Undoubtedly the most beautiful city in Italy and a perfect place if you want the perfect picture to keep your special moment alive. If you want an intimate scene for only you and your lover, head to the Orange Garden on Aventine hill. Set up a Picnic and enjoy the taste of wine to set the mood before you ask your partner to marry you.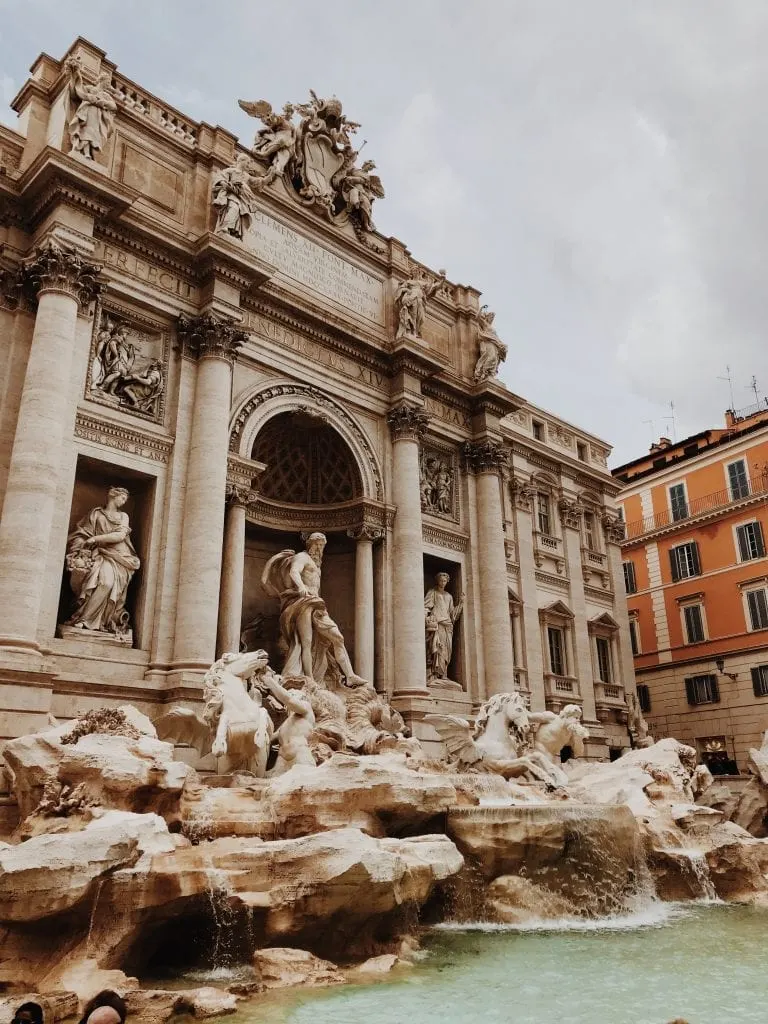 Ysios Winery- Rioja Valley, Spain
This winery is not like most wineries, as the architecture of this building is enough to have your water in awe.
Designed by Santiago Calatrava, Ysios Winery truly is the place to pop that question because after using the building as a backdrop for the fantastic pictures after she says yes, the next thing would be to take a tour around the winery and celebrate your new beginning over some delicate glasses of wine.
Amazon River Cruise, Peru
The Amazon River is the world's longest river and passes through Brazil, Columbia, and Peru. The Amazon Rainforest also houses one-third of Earth's animals and species, so if your lover is a wildlife enthusiast and an animal lover, this could be the right idea place to ask them to marry you.
With your partner at your side, hop on a cruise through the Amazon River. After having a wonderful experience with the dolphins, tamarin monkeys, and some species of animals you probably have never seen, go on your knee and ask that question.
Juliet Balcony in Verona, Italy.
Once again, in Italy, we have one of the most romantic places. Right in Verona is the famous place where Juliet looked out her window and cried, "O Romeo, Romeo! Wherefore art thou Romeo?" As cliché as it might be, the background of this place is very romantic and heartwarming.
It is also a plus if your partner loves to read and fancies Shakespeare's classics. Also known as Casa di Giulietta, it is no wonder why this place is a very famous attraction site in Verona.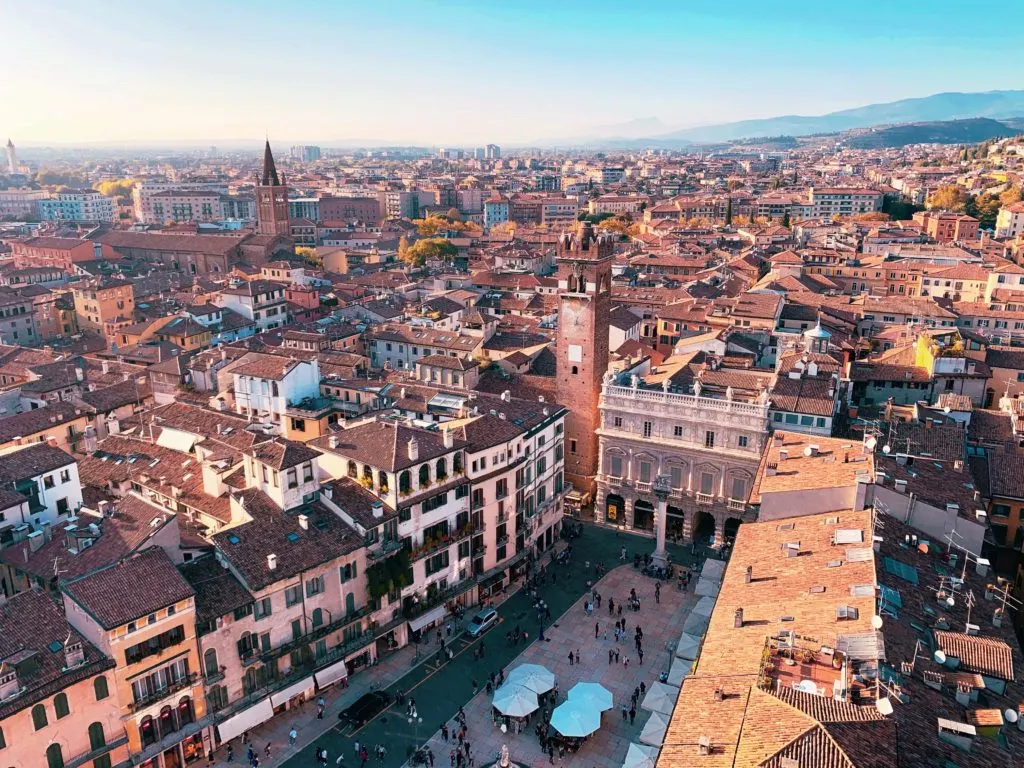 Lisbon, Portugal: Parque Eduardo VII
Like many places on this list, one reason you should make your way here for that big and special moment is the beautiful scenery you'd get to fawn over before and right after the big moment.
As you propose on the small green hill, your eyes can feast on the beautifully cut geometric hedges below that leads to the Tagus River. If you also want others to experience this wonderful moment with you, then Parque Eduardo VII. in Lisbon is where you should be.
Read more: Honeymoon in Lisbon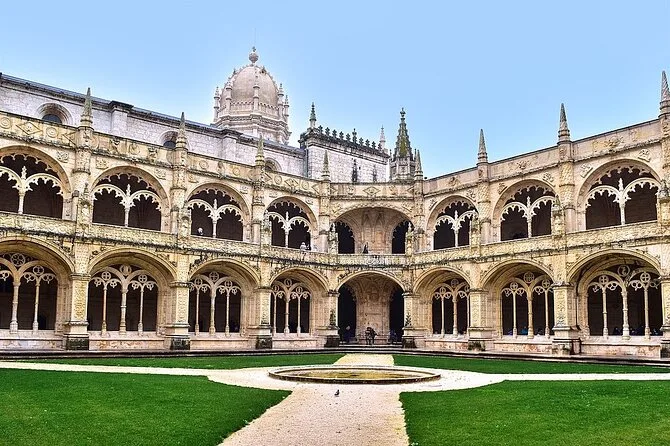 Cliffs of Moher, Ireland.
Again, Ireland is another beautiful and romantic place where you can ask that special someone to marry you. Located in the astonishing Emerald Isle, this beautiful Cliff that stretches for miles is the perfect spot to enjoy a quiet alone time with your partner.
If you want to ask the question during spring and summer, it is even better as you would see this cliff is decorated with wildflowers at this time. As you stay up on the ridge and enjoy your private and memorable moment, get serenaded by the beautiful songs of the birds.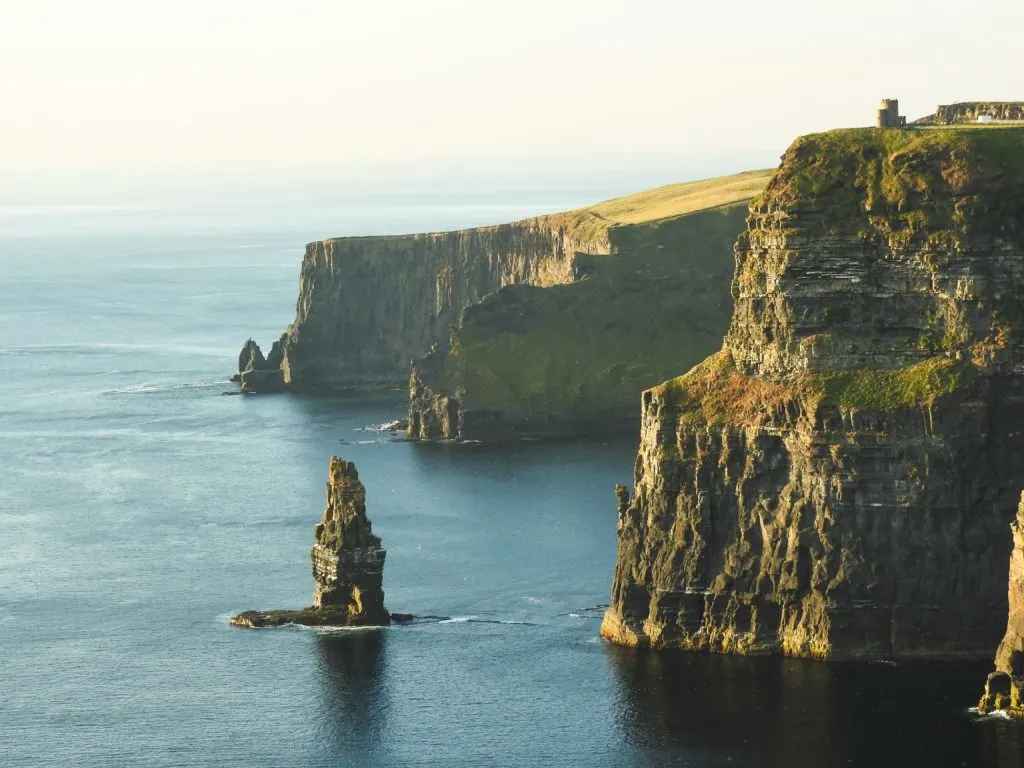 Havasu Falls, Arizona
Located at the Grand Canyon is one of the most beautiful waterfalls you could have ever seen. Havasu Falls is a perfect place to go not only if you and your partner are a sucker for stunning scenes of nature but also if you love to hike.
Both can slowly hike the trail that leads to the big thing as you reminisce on the memories you have made. When you get to the trail's end, you'd be welcomed by a waterfall embedded between beautiful red rocks. The waterfall goes down to meet the breathtaking blue and green water below.
The Mayans Ruin- Tulum, Mexico
Sure, Mexico is beautiful, and there are various excellent and romantic places you could pop that question to your darling. However, nothing entirely meets the level of romance that emits from Tulum, Mexico.
When you get to The Mayan Ruins, get comfortable on the beach's sand and below the cliff-side temple. You could set something simple yet fancy and get on that knee.
To make things more magical, get there early in the morning, so you can get some alone before others begin to visit the beach. After she says yes, you can swim in the beautiful water body that also serves as a magnificent backdrop.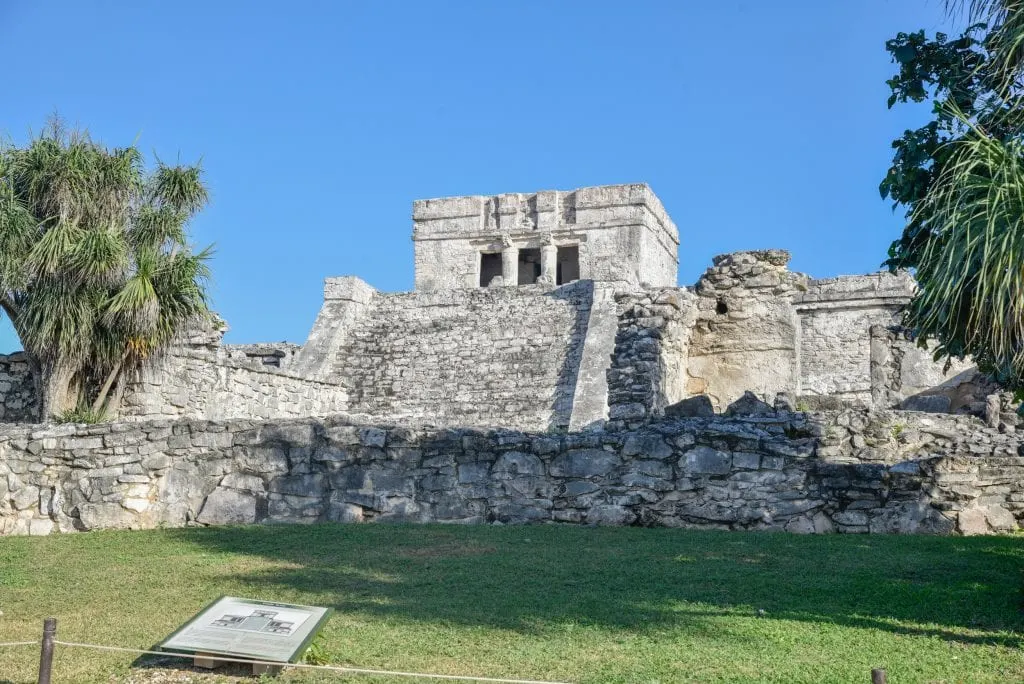 Sitka, Alaska
Sitka is very close to Juneau, Alaska's state capital, and as ironic as this may sound, it was the setting for the 2009 movie, The Proposal. Sitka is known for its fishing, which can be a very romantic way to pop your question.
Imagine being in a boat and floating above a glistening lake. Fishing rods in your hands as you cuddle together, leaving behind the beautiful views of pretty mountains and glaciers.
This serene moment is a perfect time and chance to hold her hand and ask them to marry you. You can also choose to go on a floatplane and watch the fantastic landscapes of Sitka before you ask your lover the question.
Beijing, China: The Great Wall at Mutianyu
Now, while this world attraction might be a very cliché place to ask your partner to marry you, it does live the hype. The 23 miles walk stretch will grant enough time to walk with your lover, hand in hand, ad set the right mood for the big moment.
As you walk, you could do this out in the open for other tourists to see, but if you want it to be more intimate, wait till you get to a tourist-free spot before you hold their hands and ask them to be with you forever.
We personally like the Mutianyu section of the wall if you are looking for a tip.
Isle of Skye, Scotland
Scotland's northwest coast by a bridge will lead you to the Isle of Skye. This place is known for its beautiful yet rugged landscape, villages, and castles. If you want to feed your partner's eyes with something that seems almost out of the ordinary, you should come here.
The mountains and waters are just part of the backdrops you can use in this location. Set up a romantic picnic at the banks of River Brittle, and after that, fill them to the brim; ask them out and cherish that moment for as long as you can.
Na Pali Coast- Kauai, Hawaii
Hawaii is not only a place for a wholesome family vacation; it can also serve as a romantic place for you and your lover.
One place in Hawaii renowned for its romantic setting is Na Pali Coast in Kauai. It has beautiful natural sights to feed your eyes with colorful gardens, phenomenal waterfalls, and a great expanse of greenery.
This place is truly the best getaway for any couple. It is beautiful in itself and an ideal place to propose to your partner. No roads are leading, so you would have to hike a trail to get to this spot, but it is all worth it.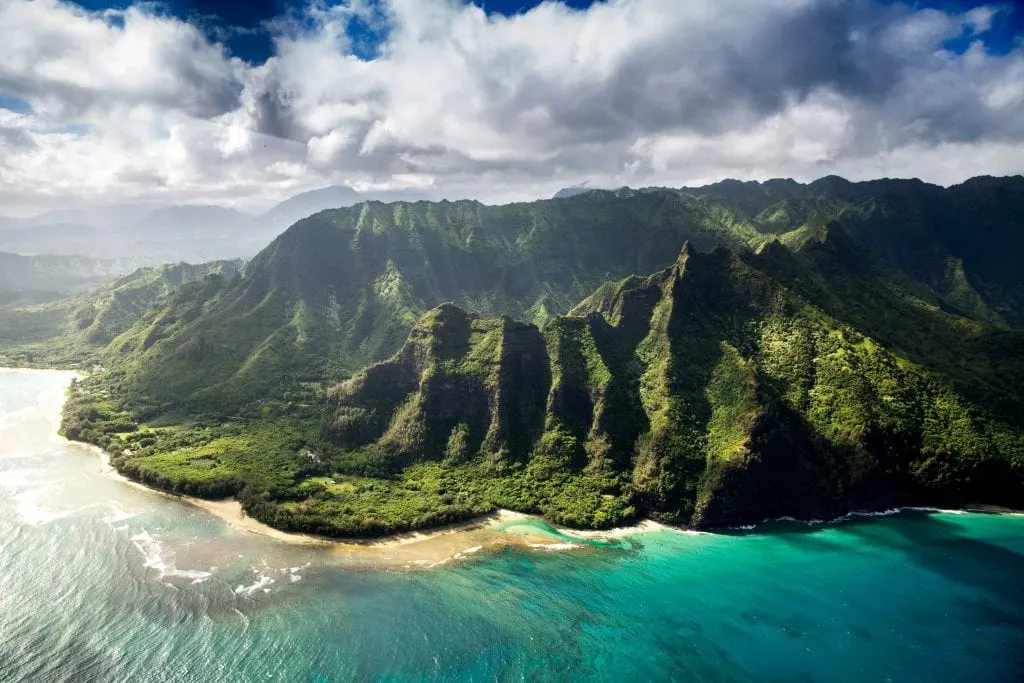 Forsyth Park- Savannah, Georgia
Savannah is a place for vacation, and tourists often get carried away in the city's famous square. One romantic place in Savannah is Forsyth Park, surrounded by so much greenery that you can smell it in the fresh air.
Two things that make it a romantic scene are the beautiful Forsyth Park Fountain, which was built in 1858, and the oak trees surrounding this fountain. To propose, go on one knee right in front of the fountain and ask that special someone to be yours for the rest of your life.
***