Picking the best campsite in Snowdonia National Park is no simple task.
Most online sources don't have enough photos, up to date information or details about facilities.
On our Wales Roadtrip we found an amazing setting to camp or campervan for an overnight stay, romantic camping getaways, weekend break or relaxing holiday.
Snowdonia Campsite Criteria
We searched for a Snowdonia campsite:-
in a central location so we could easily access locations
with clean facilities, a washing machine (and warm showers);
with electricity to plug-in; and
in a scenic setting (because what's the point of staying in nature to be surrounded by cow poo – we want running streams, flowers & mountains).
After a lot of research we found Llechrwd campsite.
Central Location
It's fair to say Llechrwd is located in the heart of Snowdonia.
The campsite is 8 minutes from Cynfal Falls. The Portmeirion Italianate Village & Gardens is only 13 minutes away.
Shops for groceries are 5 minutes away. A charming pub – the Grape Hotel – is 2 minutes down the road.
A Campsite with Warm Showers!
Crucially after a long day exploring – Llechrwd has warm showers (strong pressure + not limited to 30 seconds a go!).
It also has a washing machine, kitchen facilities and clean bathrooms.
Some sites also have electricity to plug-in if required. We also had mobile phone coverage from our campervan.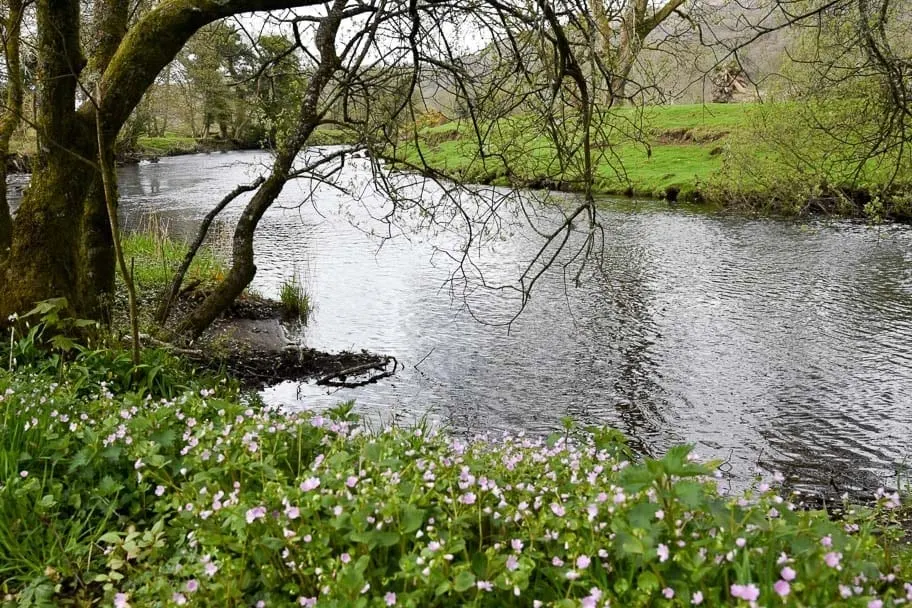 A scenic campsite
The sprawling property backs onto a magical stream. We imagine the stream is wonderfully refreshing for a swim in summertime.
The water was too frigid for a dip during our stay but it provided a soothing soundtrack to fall asleep at night.
Each campsite is spaced sufficiently far from other sites to allow privacy while maintaining a community feeling.
It's not uncommon for wildlife to wander through the campsite giving a real back to nature experience.
Book a Snowdonia Campsite
We are confident Llechrwd is the best campsite in Snowdonia. It is certainly our favourite.
If you are roadtripping through Wales we thoroughly recommend you give it a go.
A big thank you to the fantastic owners Nikki and Viv. The property can be extremely popular (for good reason) so we recommend you get in touch today.
Address: Llechrwd, Maentwrog Gwynedd LL41 4HF
Website: www.llechrwd.co.uk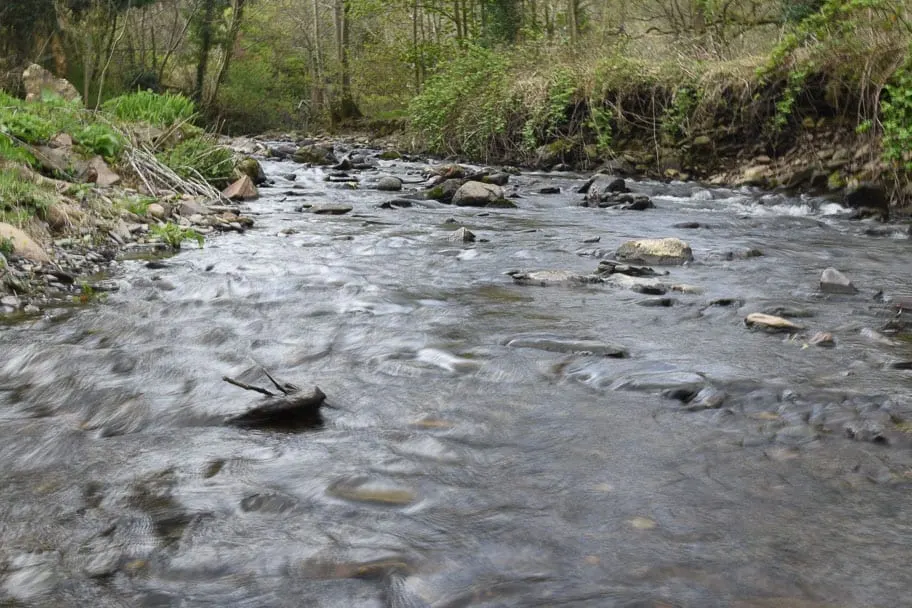 Snowdonia Campsite Map
Share this on Pinterest!