Honestly, the best time to visit Cuba depends on what you like to do on vacation and the activities and adventures you plan to have there!
With the harsh winter spanning across the US, Canada and Europe, it is always a good time to visit this tropical island. It is a perfect Caribbean getaway destination.
Cuba offers so much in a vacation from old Spanish (albiet crumbling architecture), stunning world class beaches and epic countryside, not to mention a haven for music lovers, there is no shortage of fun things to do in Havana, Cuba.
If you are looking for the perfect conditions, November to March is the best time to visit Cuba, as the weather is warm but not toasty enough to fry your skin within an inch of it's life.
If you are not afraid of a sun-shower or two and you are looking to get great deals on accommodation and flights, April and May are a pretty good pick – especially for the budget conscious traveler.
In order to assist you plan when is the best time to visit Cuba, we have drafted a month by month guide of what is like to visit the Caribbean country trapped in time by month.
BRING WITH YOU: Lonely Guide to Cuba
Best Time to Visit Cuba: Month by Month Analysis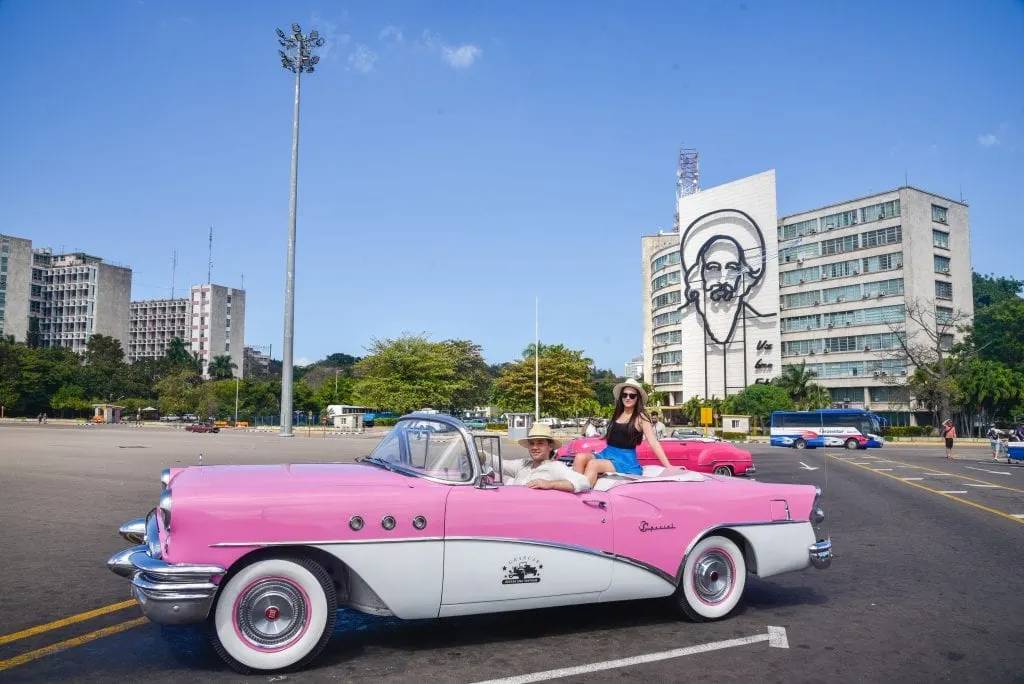 January in Cuba
January falls within high season in Cuba as the winter months on the Caribbean island provide dry weather and the perfect climate.
It is not the best time to visit if you want to avoid the crowds as many people gain vacations in January and the cruise ships carrying snowbirds from the US and Canada dock almost every day in Cuba during the winter months.
January does however provide some of the nicest days all year in Cuba with perfect 21°C (70°F) that makes it possible to explore the city of Havana or head to the beach without the fear of getting burnt.
You won't even need to worry about packing your umbrella for a trip to Cuba in January as the skies are almost always clear and a perfect shade of blue.
January is the coldest month in Cuba but luckily you never have to worry about bringing a jacket to Cuba as this Caribbean island is always warm and sunny.
February in Cuba
We visited Cuba in February and can personally attest that it was an absolutely fabulous time to visit Cuba.
It is still high season in February in Cuba but as the Christmas holiday makers and cruisers have diminished, it is a quieter month to visit in comparison to January.
Temperatures can rise to 25°C (78°F) in February. As it is still dry season, we did not experience a single day of rain during our trip to Cuba in February.
The downside of visiting Cuba in the dry months is that the beautiful countryside of Viñales will be a brown/green color in comparison to a bright green vivid color you will see in the wet months in Cuba.
Personally, I prefer a brown/green color then getting absolutely drenched in rain but the choice is yours!
If you are thinking to head to the countryside, here's a step by step guide about the different ways you can travel from Havana to Vinales.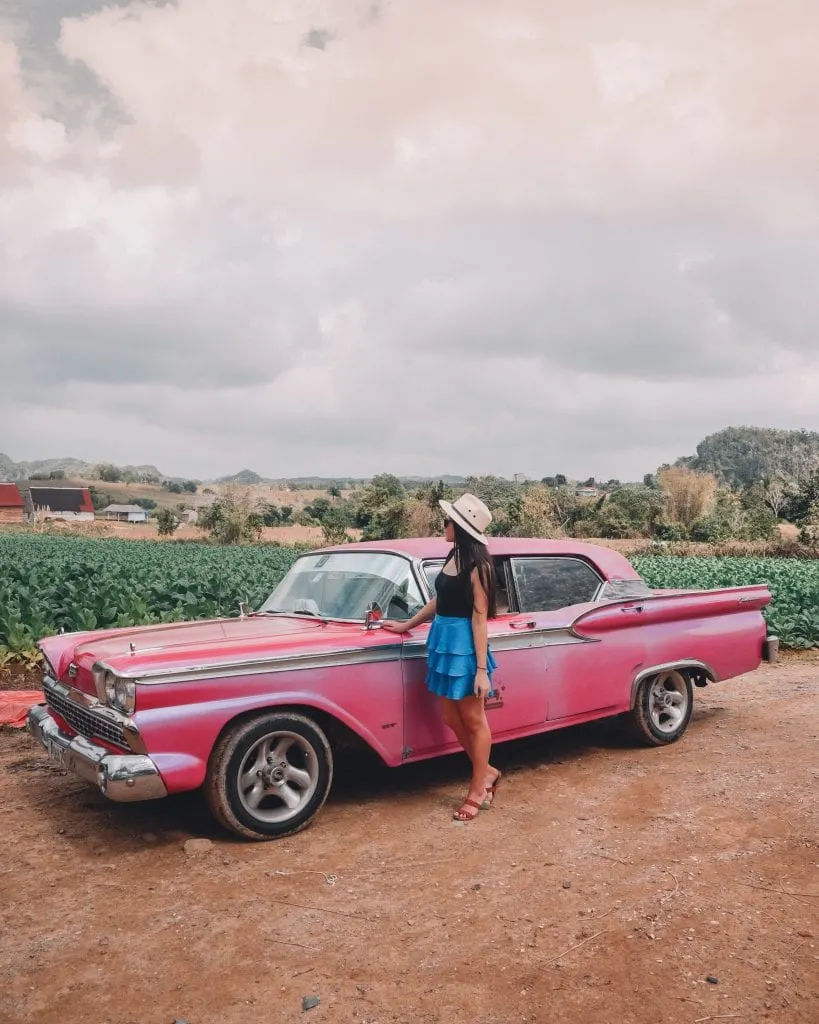 March in Cuba
Tourism starts to pick up in March in Cuba as people get more holidays. During March and particularly at Easter time is the busiest time for Cuban tourism.
Weather wise it is still a fabulous time of year to visit as the days are warm but not scorching yet 28°C (82°F) and there is still very little rain in the sky.
Unlike somewhere like Cancun, where we recently enjoyed an epic Mexico road trip, Cuba has not yet picked up as a hot Spring Break location, partly because of some restrictions still being placed on American tourism to the Caribbean island.
It is expected in years to come that Cuban tourism during Spring Break will massively increase due to the close proximity to the United States and the cheap flights from Miami and other major international hubs in the US now offered.
Until this point, Cuba proves a great destination for an older traveler in March who wants to avoid the Spring Break kids.
April in Cuba
April is the final month before the harsh temperatures and rain of summer sets in. It is also the final month of high season before rainy season in Cuba.
If Easter falls in April in the year you are visiting, you can expect crowds to be still very high in April.
Weather is beginning to get quite hot in Cuba in April with high temperatures as much as 30°C (86°F). On the plus side, April is the least humid month to visit the Caribbean island.
As April is the final month before rainy season in Cuba, if you are particularly opposed to rain, we would recommend squeezing in a visit to Cuba before the rains set in in May.
The streets of Havana are dirt based and tend to get very muddy during rainy season in Cuba.
May in Cuba
May is the beginning of rainy season in Cuba. As the rains have not fully set in yet, it is a good time of year to get low season prices and predominately dry weather.
May is however, the beginning of very hot weather in Cuba as the long hot summer sun sets in. You can expect temperatures as high as 31°C (88°F) in Cuba in May.
With a few showers, the plus side is that if you are planning on making a trip to the countryside of Cuba, it is starting to green up and look fabulous in photography.
As the weather in May can be quite unpredictable, we would highly recommend packing a umbrella and raincoat.
Due to export restrictions, you can't expect to buy anything like you would at home in Cuba so it is always best practice to bring the necessities with you.
June in Cuba
June is the rainiest month in Cuba, so if you don't like rain, June is not a good time to visit Cuba.
In June, Cuba receives an average of 80 mm of precipitation throughout the month. It is absolutely essential to bring a rain jacket and umbrella if you plan to travel to Cuba in June.
As would be expected June is also an extremely hot time to visit Cuba with temperatures soaring as high as 32 °C (90°F).
The rain and heat tends to ward off the crowds at this time of year so if you are looking for the best prices on flights and accommodation this is a good time of year to visit.
If you plan to visit in June, make sure that your accommodation has air conditioning. You will probably want to retreat off the streets of Havana or Trinidad during the hottest part of the day so having a working air conditioning console is absolutely essential.
July in Cuba
July continues Cuba's rainy season.
Rainy season is Cuba is different to rain in other places in the world. It is hard and torrential but lasts less time meaning you need to run for cover but will be able to get back out and about sightseeing in no time.
The beach of Varadero is a popular option for holidaymakers to Cuba in July as the hot weather can make meandering the streets of Havana particularly uncomfortable during the day.
The temperature in July stays the same or marginally hotter than the month of June.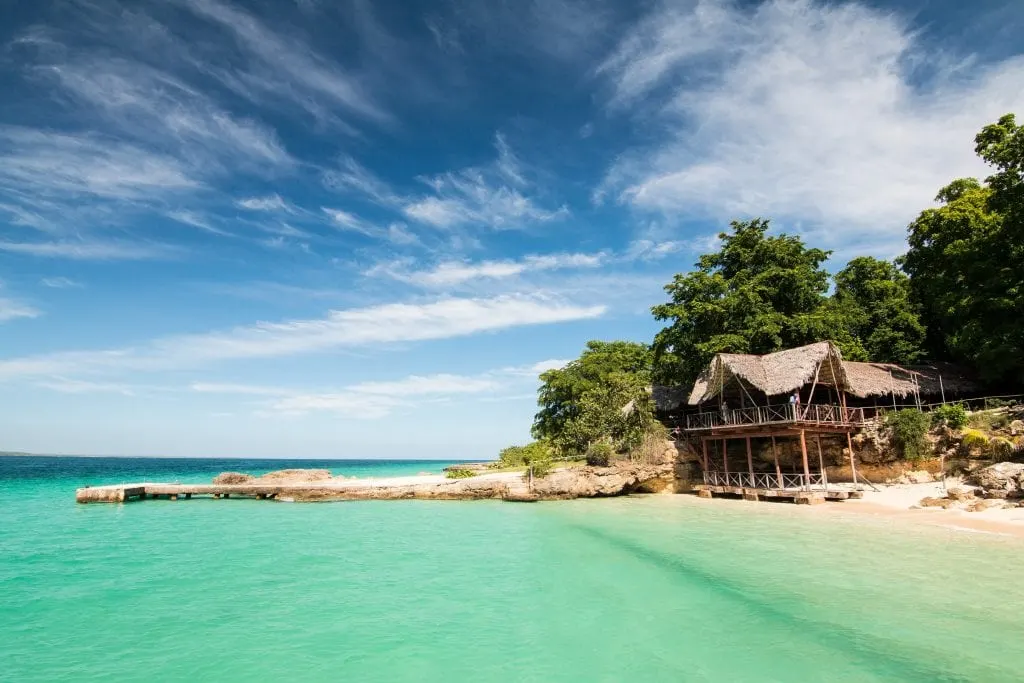 August in Cuba
Cuba is still hot and rainy in August. Bad humidity tends to add to the heat in Cuba in August meaning that Cuba can feel rather a lot like a sauna in August.
if you plan to visit Havana, you will need to plan your sightseeing for the early mornings and late evenings. Most people choose to go to the beaches rather than the cities in Cuba during August.
As August receives some of the fewest visitors, you can expect low season prices on flights and accommodation.
As Cuba is a communist country and business owners are required to give hefty fees back to the government in order to operate, you sadly won't see the same discounted prices on accommodation, food and retail as you would elsewhere in the world.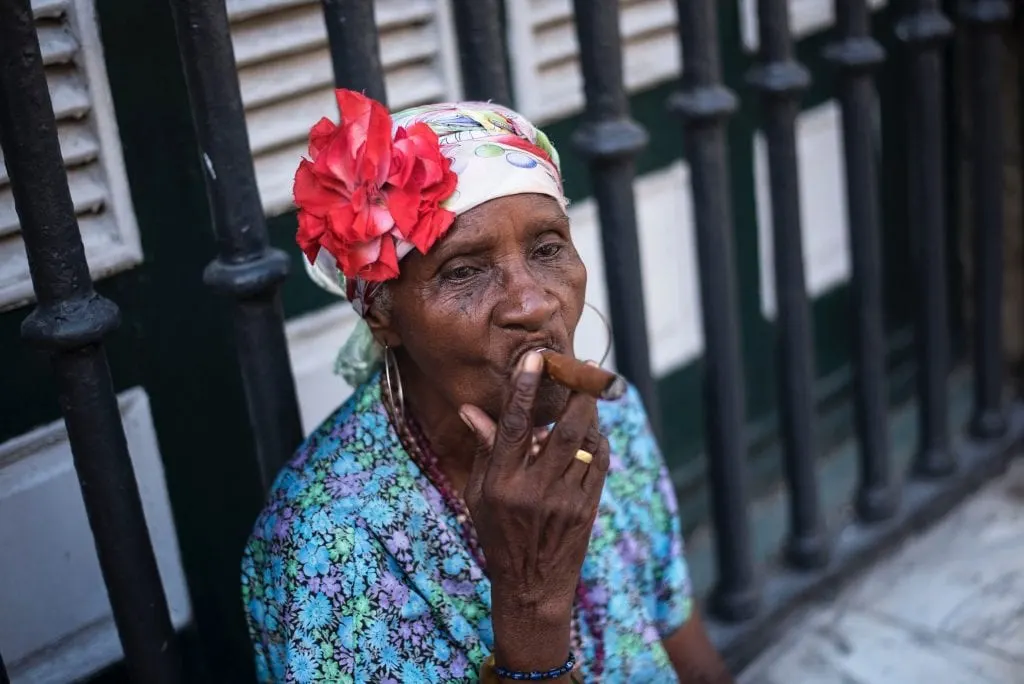 September in Cuba
September is the start of the worst of Hurricane season in Cuba. Due to the possibility of cyclone activity in Cuba in September, it is the month with the fewest visitors to Cuba.
On the plus side, hurricanes only hit Cuba on average once every 4 years so your chance of getting caught within a hurricane is incredibly low.
During September, you can take advantage of the cheapest prices in Cuba.
September is a little less hot and rainy than June with an average of 13 days of rain throughout the months and 70 mm of precipitation. Keep in mind you will still need a umbrella in Cuba in September.
October in Cuba
October is the second month of potentially bad hurricanes in Cuba.
As mentioned above, these are incredibly rare making October one of the best times to visit Cuba as temperatures start to fall and crowds are lower.
Temperatures have fallen to around 28 °C (83°F) in October making it a more pleasant time to visit Cuba and meander the streets of Havana during the middle of the day.
There is still a good chance of rain in October so pack your rain essentials with you.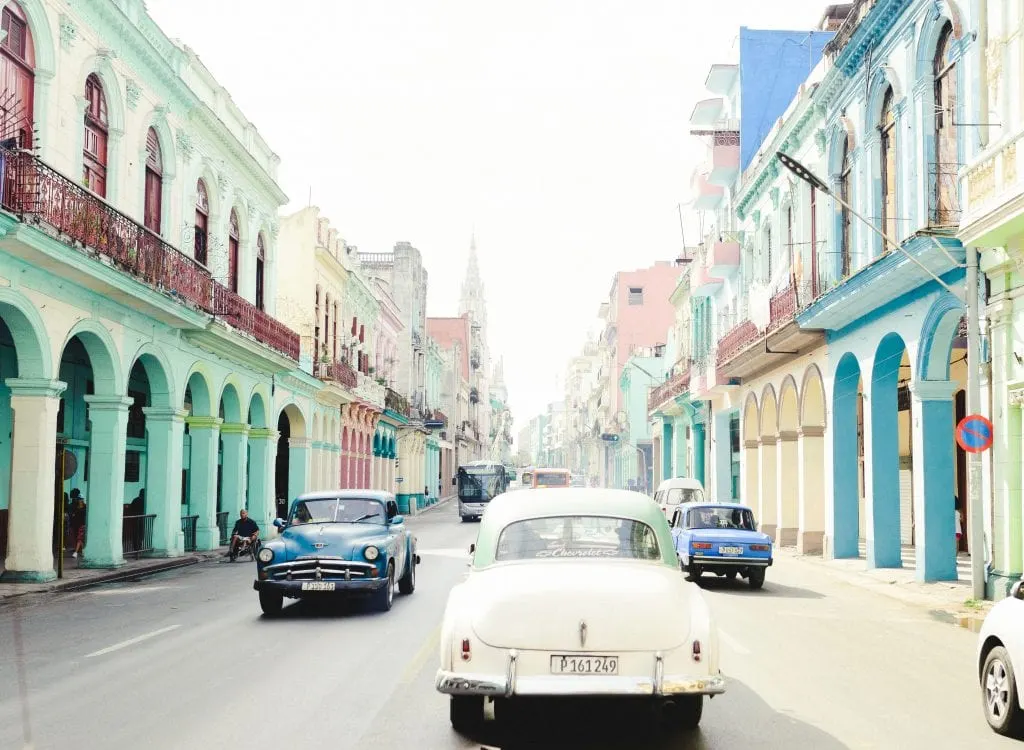 November in Cuba
November is your last chance to get into Cuba before the crowds of holidaymakers make their way there in December.
November is a nice time to visit Cuba for a mix of low season prices and sunshine days.
Although there will be a few rainy days here and there, November brings perfect weather to Cuba with a average temperature of 24°C (75°F).
If you want to escape the harsh weather that has begin to set on some part of the US, Canada and Europe at this time of year and still enjoy reasonable prices, this is the best time to visit Cuba.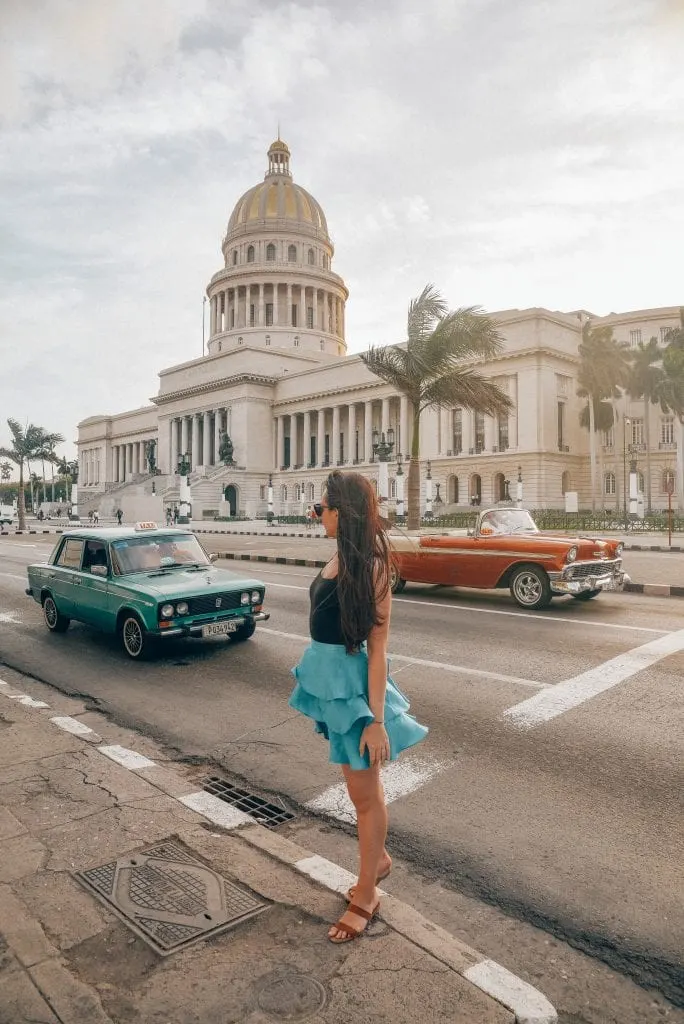 December in Cuba
Due to the Christmas vacation and the cold weather in most places around the world, December is absolutely peak time in Cuba.
Due to the crowds looking for a holiday, it will be increasingly difficult to snag a good deal on a flight or accommodation in Cuba during December. You will also be battling the crowds on the streets of Havana and Trinidad.
It is not all bad news if you only have this time of year up your sleeve, as temperatures are very mild and the streets of Havana are absolutely alive with people (which adds to the atmosphere) making it the best time to visit Cuba for some people.
****
Cuba Tours We would Recommend:
What to Bring to Cuba? Cuba Travel Essentials
BRING: Travel Insurance. Upon entering Cuba, my Dad was asked to show proof of insurance. I didn't know this before visiting but the immigration officer informed us that you would be denied access to Cuba without proof of insurance.
BRING: Travel Information. As there is little wifi in Cuba, it is advisable to bring with you notes or a guidebook of all the awesome things there are to do. We would recommend bringing with you a copy of the Lonely Guide to Cuba with you to Cuba unless you are very organised and manage to plan every restaurant and activity in advance.
DON'T BRING: Your drone. Sadly, drones are not allowed in Cuba at this stage. If you bring your drone into Cuba, it will be temporarily held at the airport. You will also be required to pay a fine to get it back.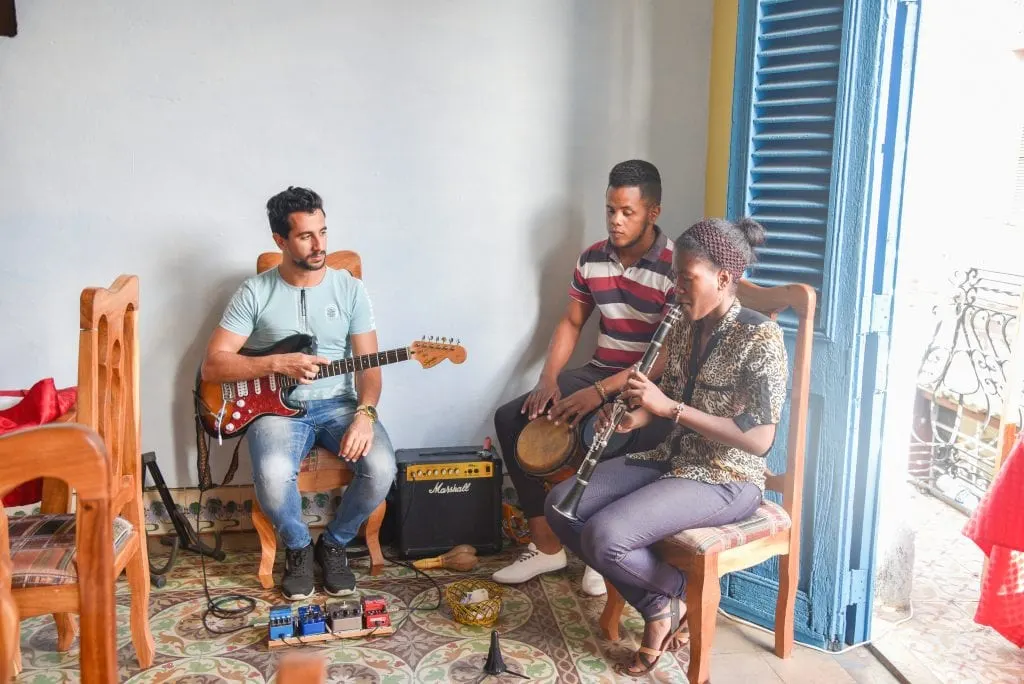 More Cuba Travel Information:
Save Best Time to Visit Cuba to Pinterest (so you can find it again later!)