Bogota to Cartagena in 2023

The Bogotá to Cartagena distance is a staggering 660 miles (1060 km) which makes driving a multi-day feat. Fortunately, there are better easier and cheaper options
Bogota to Cartagena flights in 2023: There are up to 30 daily flights from Bogota to Cartagena year-round. LATAM, Viva Air and Avianca all fly direct from Bogota to Cartagena. Colombia is the cheapest country to fly in South America with prices as cheap as $27.50 USD. Skyscanner is the best way to find cheap flights to Cartagena.
Bogota to Cartagena bus in 2023: Over 20 buses depart daily from Bogota to Cartagena from 1:00am to 11:45pm at night. The journey takes between 21 – 24 hours covering over 1062 kilometres (650 miles). Expreso Brasilia, Copetran, and Berlinas del Fonce bus companies operate this route. Prices start from $29.
You can travel from Bogota to Cartagena by bus and plane.
In our opinion, the best way to travel from Bogota to Cartagena is by plane (if you can get a cheap flight).
In this guide we'll show you how to find cheap Bogota – Cartagena flights and what to do if you can't find any within your budget.
We'll also walk you through every other way to get between Colombia' capital and Cartagena – one of the most popular tourist destinations.
Yes, that includes how to catch collectivos. No, we don't discuss how to hitch hike as we wouldn't recommend it (anywhere, no just in Colombia – Colombian's are super friendly and would be happy to help, we're sure)!
How to Travel from Bogotá to Cartagena: Bus vs plane vs train
The easiest and quickest way to travel from Bogota to Cartagena is flying. Flights start from just $27 USD and take 1.5 hours. Travel by bus is popular and comfortable in Colombia. The bus from Bogota to Cartagena is formidable taking 24 hours and with tickets from just $26 making it a cheap last minute option. That said, the overnight bus is more equivalent to first or business class airline seats which recline and you're served meals. We travelled from Cartagena to Medellin and Medellin to Salento by bus and recommend it.
Flights from Bogotá to Cartagena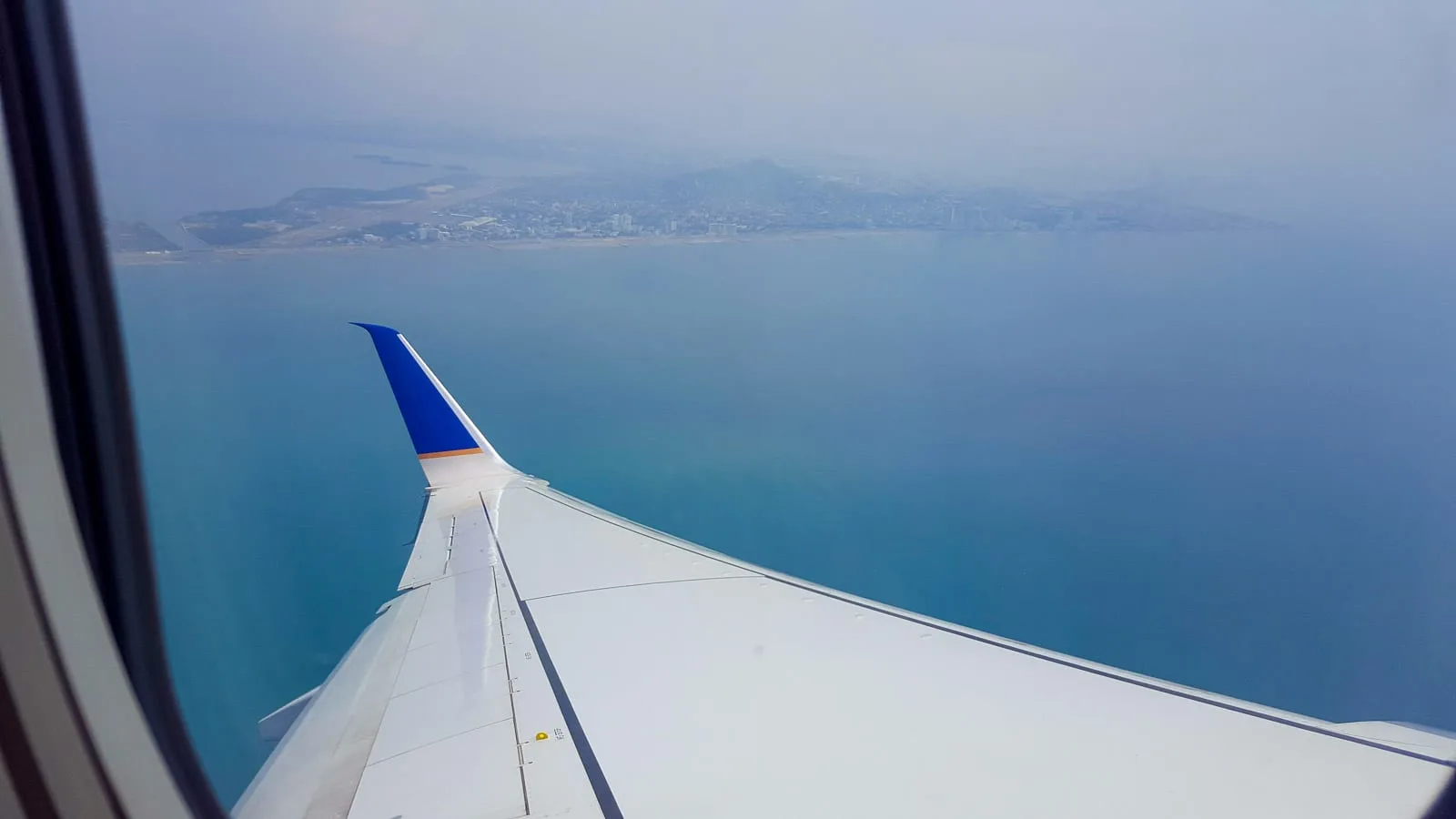 Year-round you will find up to 30 direct flights per day from Bogota to Cartagena. Airfare for Bogota to Cartagena flights will cost between $27 and $150. Flying time from Bogota to Cartagena is 1 hour 30 minutes. Flights depart from Bogota El Dorado International Airport which is 15 km and 15 minutes drive west of Bogota. Flights arrive in Rafael Núñez International Airport which is conveniently located less than 10 minutes drive from the Old Fortified walls of Cartagena town.
Skyscanner is the website to search for flights from Bogota to Cartagena.
Healthy competition between LATAM, Viva Air and Avianca help to keep prices affordable. We've found fares for as cheap as $27.50 with LATAM airlines one or two months in advance. Keep in mind these cheap fares usually only include 10kg carry-on baggage and have no checked baggage allowance. The first flights of the day typically depart Bogota at 4am and the last flight at 23:22pm. Flights around midday and early afternoon are the most popular.
Bogotá to Cartagena by Bus
Buses from Bogota to Cartagena depart every few hours 24 hours a day. The bus journey takes up to 24 hours and no less than 20 hours.
If you've read our Colombia itinerary you'll know we actually prefer to travel Colombia by bus most of the time.
The other popular routes in Colombia like Cartagena to Medellin, Medellin to Salento, and Salento to Cali are shorter journeys and in the case of Salento there is no convenient airport nearby.
This suited us completely fine because we generally dislike flying domestically because luggage restrictions are tight and after you spend time arriving early at the airport, you could be half-way to your destination.
How to find cheap flights from Bogotá to Cartagena
To find the cheapest flights on any given day between Bogota and Cartagena we're going to use 3 tools:-
When evaluating which is the better option to travel between places long-distance, we always start with trying to find the very cheapest flights possible.
Search your nearest airport then tick "add nearby airports". Often you can achieve huge savings by travelling to an alternative airport nearby
If your dates are flexible, search for whole year or whole month.
Double check on the actually website page to ensure baggage fees / taxes are included in the price you're comparing.
Don't limit yourself to return flights. Look at one way options and consider flying back from another city in Colombia like the impressive and less-dangerous-than-expected Medellin (travel guide).
Our guide to two weeks in Colombia is a helpful resource for inspiration.