Looking for the perfect Canadian Instagram captions? You've come to the right place!
Canada Quotes for Instagram Captions
We love Canada. It is definitely one of our favourite places to visit!
The landscapes around places like Banff & Jasper including Two Jack Lake, Athabasca Falls, Mistaya Canyon are so beautiful and perfect for photos on Instagram!
Pair up your awesome Canada instagram photos with one of these kick ass Canada quotes!
Side note: If you love Instagram we developed some kick ass Instagram presets (filters) so you can edit your photos in 1 click!
Canada Instagram Captions
"The world needs more Canada."
"You can't buy happiness but you can live in Canada and that's pretty much the same thing."
"Canada is always a good idea."
"Keep calm and…I'm Canadian. I'm always calm."
"Home is where the maple leaf is."
"One day, Canada will take over the world. Then you'll all be sorry."
"I'm Canadian. What's your superpower?"
"Canada: The world's best kept secret."
"Made in Canada."
"I always beleaf in you, Canada."
Canadian Jokes & Puns
Every time I hear a mean joke about being Canadian, I go to the hospital and get my feelings checked for free.
"What do you call a sophisticated American?
Canadian."
"What are the 2 seasons in Canada? WINTER AND JULY!"
"What's the difference between an American and a Canadian?
A Canadian not only has a sense of humour but can also spell it."
"What's the difference between a Canadian and a unicorn? Nothing,they're both fictional characters."
"How do you know Adam was a Canadian? Who else could stand beside a naked woman and be tempted by a fruit?"
Alanis Morissette asked me what the capital of Canada was. I told her "I'm not sure". Then she blurted out "You ottawa know".
A French Canadian fellow was challenged on his patriotism with overtones of doubt. I am a proud Canadian he blurted. And my wife ! My wife! She loves Canada so much she had the whole map of Canada tattooed on her bum. Coast to coast to coast! Trouble is every time she bends over Quebec separate!
"Why does Celine Dion want to purchase the Montreal Canadiens?
Because she wants to ruin more than just music!"
"What's more fun than a Canadian Microwave? A Dutch oven."
Canadian Sayings
If you want something a little different to a traditional Canada quote you might like to use a Canadian saying including some traditional Canadian proverbs:
"If wine is fruit, then vodka must be a vegetable." – John Arden
"I believe in judging people and governments by results, not myths." – Brian Mulroney, 18th Prime Minister of Canada
"Do not yell, Do not yell "dinner" until your knife is in the loaf." – Canadian proverb
"The devil places a pillow for a drunken man to fall upon." – Canadian proverb
"Patience is a tree whose root is bitter, but its fruit is very sweet." – Canadian proverb
"You can't catch skunks with mice." – Canadian proverb
French Canadian Quotes
Our favourite French Canadian quotes are:
"You can be a French Canadian or an English Canadian, but not a Canadian. We know how to live without an identity, and this is one of our marvelous resources." – Marshall McLuhan
"We French-Canadians belong to one country, Canada: Canada is for us the whole world: but the English-Canadians have two countries, one here and one across the sea." – Wilfrid Laurier
"There are two miracles in Canadian history. The first is the survival of French Canada, and the second is the survival of Canada." – F.R. Scott
"Our special task, as French Canadians, is to insert into America the spirit of Christian France." – Henri Bourassa
"Long live Quebec! Long live free Quebec! Long live French Canada! Long live France!" – Charles de Gaulle
"Why, so soon as French Canadians, who are in a minority in this House and in the country, were to organize as a political party, they would compel the majority to organize as a political party, and the result must be disastrous to themselves." – Wilfrid Laurier
"The central symbol for Canada-and this based on numerous instances of its occurrence in both English and French Canadian literature- is undoubtedly Survival, la Survivance." – Margaret Atwood
"The English Patient' is about to coming together of a French-Canadian nurse, an English patient, a Sikh in a turban and me, Caravaggio, and each of us is seeking a resolution to our own problems." – Willem Dafoe
"Let us be French, let us be English, but most importantly let us be Canadians!" – John A. Macdonald
"Canada could have enjoyed: English government, French culture, and American know-how. Instead it ended up with: English know-how, French government and American culture." – John Robert Colombo
Toronto Canada Quotes
"There are some cities that you go to that bring something out of you. Toronto is one of them." – Kevin Owens
"Canada is a country of ingredients without a cuisine; we're a country with musicians without an indigenous instrument; Toronto's a city that doesn't even have a dish named after it." – Mike Myers
"I always tell people that if I move anywhere it would be Toronto." – Kendrick Lamar
"Toronto is a special city, and the environment is perfect for the arts; free and alive. I'm a New Yorker, and Toronto reminds me of a much cleaner New York, so it's like coming home after your mom just cleaned your room for you; for me that's a lovely environment." – Emory Cohen
"…when I was a kid, Toronto streets were deserted and quiet on Sundays, except for the sound of church bells I stood on the sidewalk one December listening to the Christmas bells – I've never forgotten that moment…" ― John Geddes
"The fact that over 50 per cent of the residents of Toronto are not from Canada, that is always a good thing, creatively, and for food especially. That is easily a city's biggest strength, and it is Toronto's unique strength." – Anthony Bourdain
"I love Toronto. I love it. I love Toronto. I love Canada. I can't wait to get back. Can't wait to have some Timbits." – Aisha Tyler
"It's easy for me to care about Toronto, because Toronto is a community that cares about itself. It represents the world. It talks to itself, and because it does, it figures out that there must be a music garden as part of its existence." – Yo-Yo Ma
"I'm not trying to bring New York to Toronto. I want to understand Toronto better." – David Chang
"Toronto is my favorite city in the world." – Poo Bear
Banff Canada Quotes
Banff is probably our favourite place in Canada. Here are our favourite Banff Quotes:
"Turquoise lakes, tumbling glaciers, endless ice fields, craggy peaks, pristine backcountry… The area has it all." – Paul Zizka, Photographer
"Everything about this place inspired me; every day was a new experience that I will never forget. I have officially fallen in love with this beautiful place called Banff." – Amanda Grenier, Banff explorer
"Some mountains may be higher and others more remote, but I have yet to see a place on earth where everything comes together the way it does here in the Canadian Rockies." – Paul Zizka, Banff explorer
"I found myself in your mountains… they are an extended part of my soul and they always feel like coming home." – Diana Simmonds Logan, Banff explorer
"The mountains challenge me by being there, by calling to me across the world, beckoning me, tugging at my soul, until I can't think of anything else and I'm there." – Catherine Murphy, Banff explorer
"Climb the mountains and get their good tidings. Nature's peace will flow into you as sunshine flows into trees." – John Muir
"It seems like the mountains themselves speak more loudly than anything out there." – Christian Bagg
"Everywhere in Banff inspires me. It's like coming home every time I visit." – Janet Gibson, Banff explorer
"These mountains are a whole different thing in themselves. Every minute it's a different place." – Dan Hudson
"I guess the most beautiful sound in the Canadian Rockies is just silence." – Eddie Hunter
"The awesome part of the backcountry is that there's never any finishing." – Christian Bagg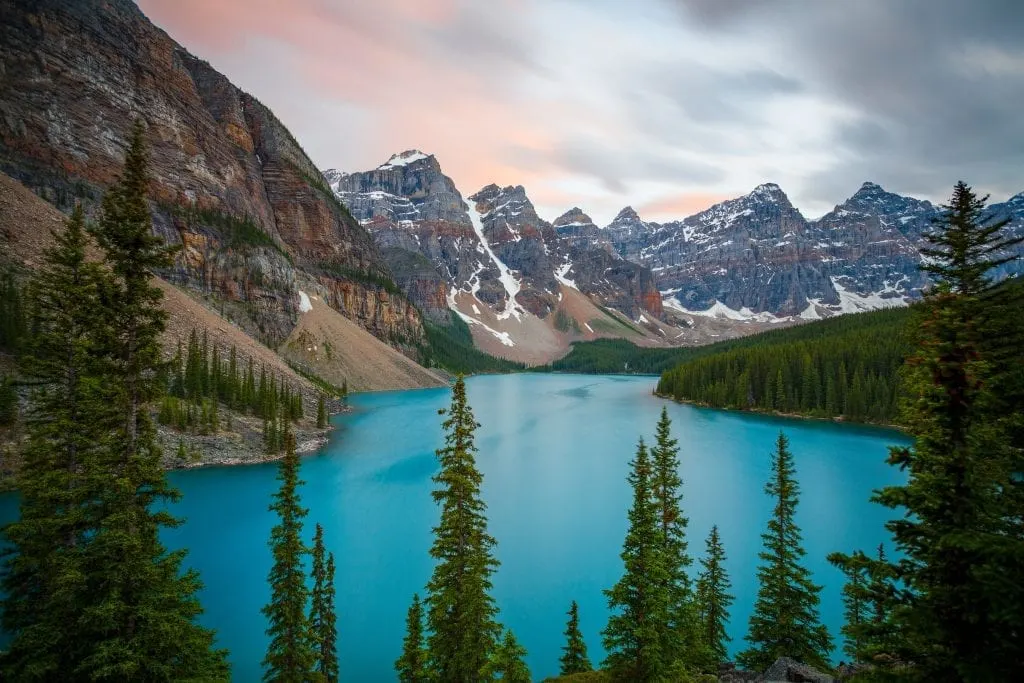 Quebec Quotes
Quebec is a cool place to visit. Here are some of the best Quebec Canada quotes. Perfect for instagram captions.
"Quebec City is the most European of any city in North America; they speak French all the time. There is a part of town called Old Quebec which is really like being in France. The architecture is just gorgeous, food, shopping. I'd say Quebec City is the most beautiful city in North America I've seen." – Sebastian Bach
"Recognizing Quebec as being different, recognizing our history, recognizing our identity, has never meant a weakening of Quebec and has never been a threat to national unity." – Jean Charest
"My quality of life here in Quebec City is extraordinary." – Patrick Roy
"Everything bad about France was transferred to Quebec." – Jacques Villeneuve
"My great hope would be that Quebec would realize itself fully as a distinct part of Canada, and stay Canadian, bringing to Canada a part of its richness." – Gabrielle Roy
"Whether it's in America, Quebec, or France, if I can tell a story that takes me out of my comfort zone, then I'm surfing." – Jean-Marc Vallee
"In the province of Quebec where I come from, we speak French, and the only cosmopolitan city is Montreal. Every time we tackle the subject of immigration and racial tension, it's an issue that concerns Montreal." – Philippe Falardeau
"From that moment on, there will be an irreversible process to separate Quebec from Canada." – Jean Charest
"All of us in Quebec – and I mean all of us – have allowed language to become a preoccupation that works to the disadvantage of all of us – and I mean all of us." – Richard Pound
"In Quebec, as women were getting more power, there were the men who agreed with that and the men who were afraid. I think most men are willing to share power with women, but there's fear. Every time you change something, there's a friction." – Denis Villeneuve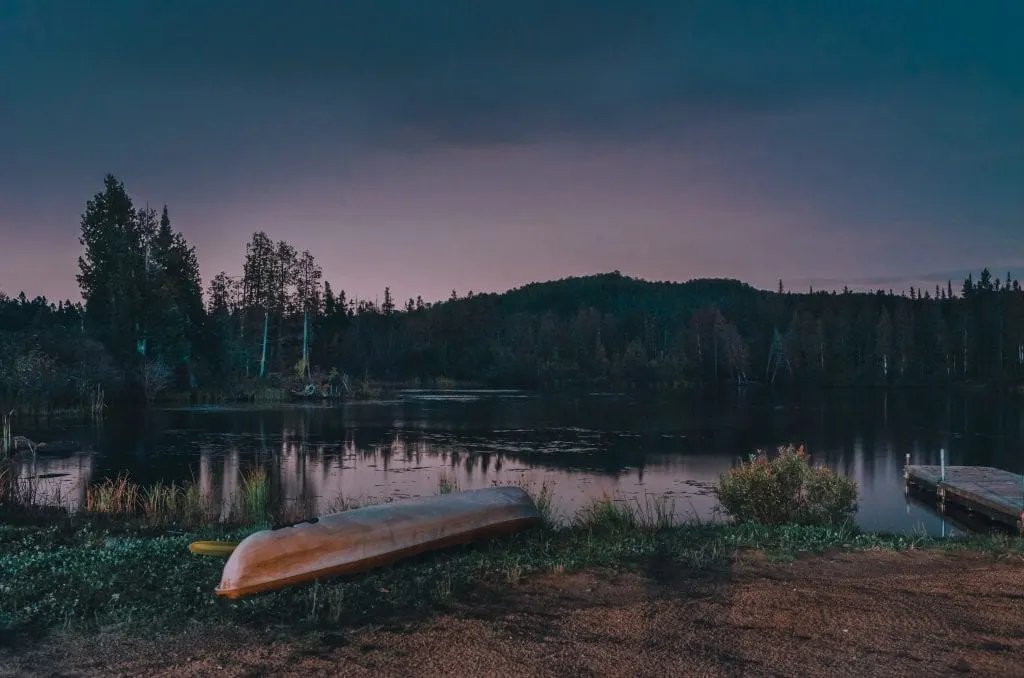 Montreal Quotes
Here are some of our favourite Montreal Canada quotes:
"In America there's lot of cool cities, but in Canada there's, like, well, Vancouver, Toronto and Halifax may be cool, but they're so expensive. Montreal is the only city that's affordable but also has buses and culture." – Grimes
"And some places you been before are so great that you don't ever mind going back. Some places you been before you don't ever want to go back, you know, like Montreal in the Winter." – Morgan Freeman
"I want to paint Montreal as a rather fantastic city, which it was, because nobody knows today what it was like. And I'm one of the last survivors, or rapidly becoming one." – Christopher Plummer
"Montreal is just so multicultural and ethnic and diverse, and it's what makes us special. I say 'us' like I still live there, but I still do feel like a Montrealer." – Antoni Porowski
"You know what's nice about Montreal? Not only is it a beautiful city, but you have Cuban cigars." – Jamie Farr
"Sometimes, in the summer, I just step out of my home, and I see all these people – Montreal is like El Dorado. It doesn't exist. It's so perfect and beautiful and multicultural and chill and fun." – Evelyne Brochu
"Montreal is a very cosmopolitan, sophisticated, erudite, educated, glorious city today. But it wasn't quite that way when I was growing up there. There was a lot of anti-Semitism. And I had to deal with that in an area of the city that had very few Jews." – William Shatner
"My life was in Montreal years ago. Best food in the world." – Don Rickles
"I am from Montreal, Quebec, Canada. I was born there, and I am a twelfth Montrealer." – Julie Payette
"My home is Montreal. I will stay in Montreal and continue to make movies in Montreal. But it's also very healthy for Canadian filmmakers to work outside the country. You learn so much." – Denis Villeneuve
"Food from Quebec is not known to be amazing. Actually, even though you can eat really, really well in Montreal, it's crazy. It's one of the best cities I eat in, but typical Quebec food is like food from people that work in the woods. It's potatoes, meat and sauce." – Charlotte Le Bon
Quotes about Canada by Famous Canadians; Jim Carrey, Justin Bieber, Celine Dion, Ryan Reynolds etc
"Canada's the best country in the world." – Justin Bieber
"My upbringing in Canada made me the person I am. I will always be proud to be a Canadian." – Jim Carrey
"I'll be a Quebecker-Canadian. I'm from Quebec, and every time I go to a country, I say that. It's my roots, my origins, and it's the most important thing to me." – Celine Dion
"I'm not a hockey fan, which is probably why I had to leave Canada in the first place." – Ryan Reynolds
"I remember being upset because I was finally legal to drink in Canada, and I decided to throw that all away and move to America, where I had to wait another two years. I came here to do improve and to try to join the Groundlings." – Ryan Reynolds
"People say I'm the ultimate California girl, which is funny, being that I'm Canadian." – Pamela Anderson
"I wanna tell you, when we celebrate Canada, we celebrate all these individuals from all races, all places that came here and found solitude in this beautiful country." – Drake
"I love being Canadian. I think growing up in Canada gives you a world perspective that I certainly enjoy." – Ryan Gosling
"I love Canada. It makes a nice hat for America. When America runs out of water, it's the first place I'll go." – Ryan Reynolds
"I love growing up in Canada. It's a great place to grow up, because – well, at least where I grew up – it's very multicultural. There's also good health care and a good education system." – Ryan Gosling
Vancouver Canada quotes
"I love the whole layout of Vancouver and the super-friendly people who live there." – Hannah Teter
"I have been to Canada several times. It was autumn when I visited Vancouver, and I will always remember the colour of the trees in British Columbia were stunning." – Natalie Dormer
"I absolutely love Vancouver! One, because the city is beautiful and very easily walkable, and two, because the city keeps giving me work!" – Julie McNiven
"Vancouver is home. I spent a huge amount of time here as a kid growing up with my mom, with my grandparents who lived here." – Justin Trudeeau
"I'm amazed every time I come back to Vancouver at how much it's changed. You go away for a month and there's three more skyscrapers." – Bryan Adams
"Vancouver is gorgeous; I've never been to any place like it." – Jason Ralph
"Vancouver is an amazing city and luckily, growing up in the Seattle area, I was able to immerse myself into the culture at a young age, traveling back and forth across the border for skating competitions as a youngster." – Apolo Ohno
Niagara falls quotes
"All trembling, I reached the Falls of Niagara, and oh, what a scene! My blood shudders still, although I am not a coward, at the grandeur of the Creator's power; and I gazed motionless on this new display of the irresistible force of one of His elements." – John James Audubon
"It's Niagara Falls. It's one of the most beautiful natural wonders in the world. Who wouldn't want to walk across it?" – Nik Wallenda
"No horse gets anywhere until he is harnessed. No stream or gas drives anything until it is confined. No Niagara is ever turned into light and power until it is tunneled. No life ever grows great until it is focused, dedicated, disciplined." – Harry Emerson
"It seems that I have always been ahead of my time. I had to wait nineteen years before Niagara was harnessed by my system, fifteen years before the basic inventions for wireless which I gave to the world in 1893 were applied universally." – Nikola Tesla
"From a drop of water a logician could infer the possibility of an Atlantic or a Niagara without having seen or heard of one or the other." – Arthur Conan Doyle
"I have gone to Niagara-on-the-Lake. You know, Niagara Falls in Canada. It's this cute little quaint town, and it's just warm, and everyone is so nice." – Nicole Anderson
"Miss Farrell has a voice like some unparalleled phenomenon of nature. She is to singers what Niagara is to waterfalls." – Alfred Frankenstein
Famous quotes by Canadian prime ministers
"I am a teacher. It's how I define myself. A good teacher isn't someone who gives the answers out to their kids but is understanding of needs and challenges and gives tools to help other people succeed. That's the way I see myself, so whatever it is that I will do eventually after politics, it'll have to do a lot with teaching." -Justin Trudeau
"There is no such thing as a model or ideal Canadian. What could be more absurd than the concept of an "all Canadian" boy or girl? A society which emphasizes uniformity is one which creates intolerance and hate." – Pierre Trudeau
"A country, after all, is not something you build as the pharaohs built the pyramids, and then leave standing there to defy eternity. A country is something that is built every day out of certain basic shared values." – Pierre Trudeau
Maple syrup quotes
"My love of maple syrup. I've been known to knock back a can over a couple days: A swig here, a swig there, and next thing you know it's gone. It's a habit I have to stave off. I don't want to lose all my teeth." – Rufus Wainwright
"Maple syrup makes you strong!" – Hannah Teter
"I drink maple syrup. Then I'm hyper so I just run around like crazy and work it all off." – Rachel McAdams
"If you're struggling with that sweet tooth, try making healthy sugar swaps using things like honey, maple syrup, and medjool dates. These are all completely natural and will satisfy any sweet cravings." – Ella Woodward
So what is your favorite Canadian quote? If you're traveling through North America, check out our captions for cities across the border in Boston, NYC and Seattle and Mexico quotes.
Save Canada Quotes for Instagram Captions to Pinterest!