We always like exploring new parts of a city. We have previously visited Phuket but never the glorious Bang Tao Beach area.
As Cassia Phuket is a great hotel (a new extension of the Banyan Tree brand) we were beyond excited to stay and have the opportunity to explore this beautiful location!
Where to Stay in Bang Tao Beach Phuket? Cassia Phuket
We only recently discovered the Cassia brand – a contemporary hotel unlike most others.
Cassia Phuket presents a modern concept and brings life to traditional hotel accommodation aiming the accommodation at a modern, younger or young at heart crowd with their colourful, funky design & self service approach to the stay.
As part of the prestigious Banyan Tree brand, Cassia prides itself on its cutting edge design and colorful "street art" decor by young Asian talents.
Along with its trendy interior design, Cassia Phuket has stunning apartment style rooms & a private beach for guests to enjoy.
Loft Apartment with a Water View
We stayed in a 1 Bedroom Loft Water View while at the hotel.
It was definitely one of the coolest and most interesting places we had the pleasure to stay while in Phuket.
Unlike other accommodation in Phuket, it is not hotel rooms but large fully equipped modern apartments.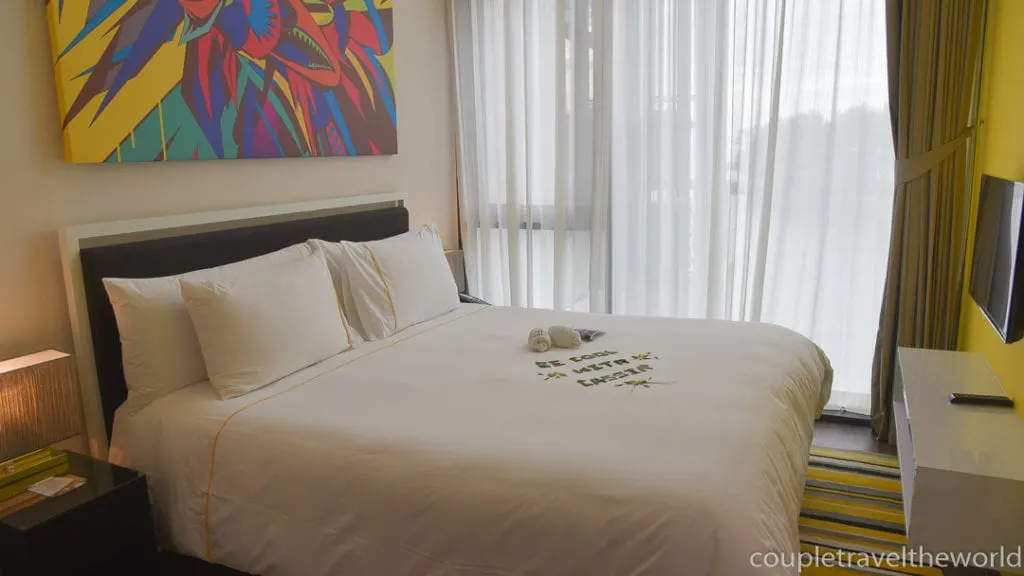 We were very impressed with the quality & modern vibe of the apartment.
At 52 m² you could really consider moving in and living at the hotel permanently! And in saying that, some people do!
The accommodation at Cassia is not just available in the short term but some people pursue month or longer rentals. You can even purchase a unit in Cassia if you fall in love with the hotel during your stay!
The apartment at Cassia has a huge modern kitchen with everything you need to cook during your stay.
We loved this additional feature as we had a rainy day during our stay and were able to make the most of the additional features in the apartment including the full-size fridge (which came in very handy!).
One of the first things we noticed in the kitchen was a little 'trap/secret' window.
The magic window is one of the many interesting things to discover at the hotel.
If you do not feel like going to huge & plentiful buffet breakfast one morning you can simply order your breakfast to be delivered to the secret breakfast trap door.
How cool is that?!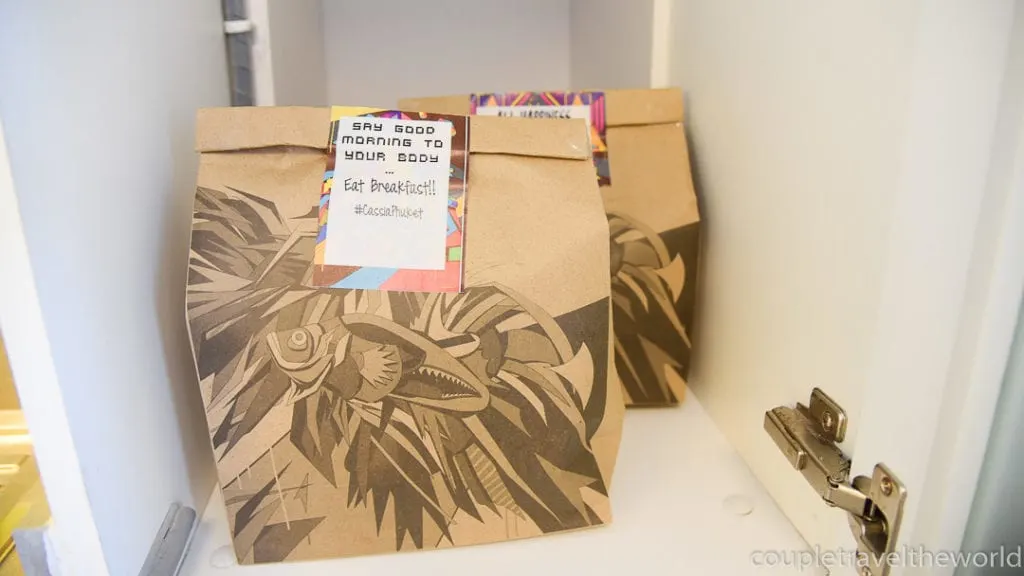 We tried breakfast of this style one morning & it was a super fun experience. Breakfast was delivered in little paper bags complete with muffins, yogurt & juice!
The apartment also featured a modern & comfortable bedroom, a spacious bathroom area, a lounge room with a large tv and a separate dining area.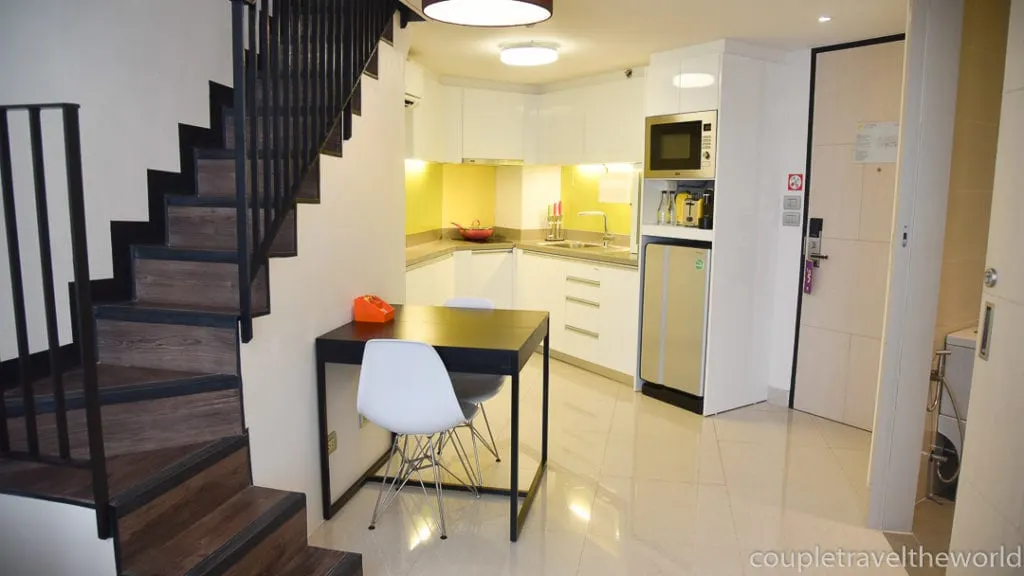 We absolutely love the colourful design in all areas of Cassia. It gave the accommodation a very fun & playful vibe.
Our favourite part of the apartment however was the loft.
It was the perfect relax or "chill out zone" and featured bean bags & a day bed.
We spent our evenings up in the chill zone surfing the internet and watching movies.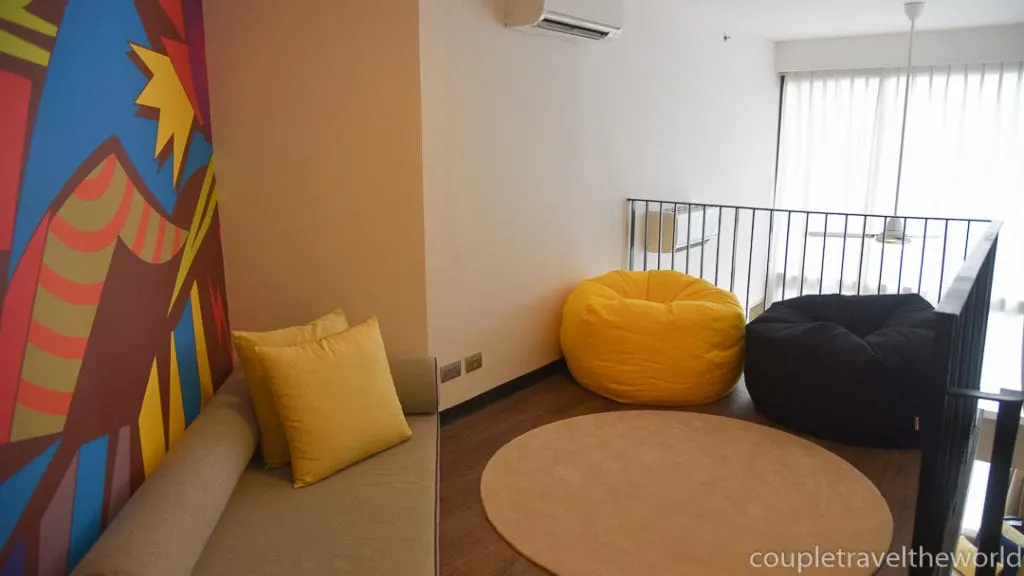 The apartment also featured an incredible balcony with a great view of the pool & lagoon area.
The Pools & Premises
We love an infinity pool so we were pleased when we saw Cassia's very large and impressive infinity pool overlooking the stunning lagoon.
The pool area has everything you could need for a luxurious stay including lots of sun loungers and day beds.
The pool area as a funky Kombi bar.
This different style bar really represents the fun and vibrant side of the Cassia brand.
We would highly recommend visiting the bar at Cassia while you are there. It has an amazing range of craft beer and the best apple cider – locally crafted – we have tried in a long while.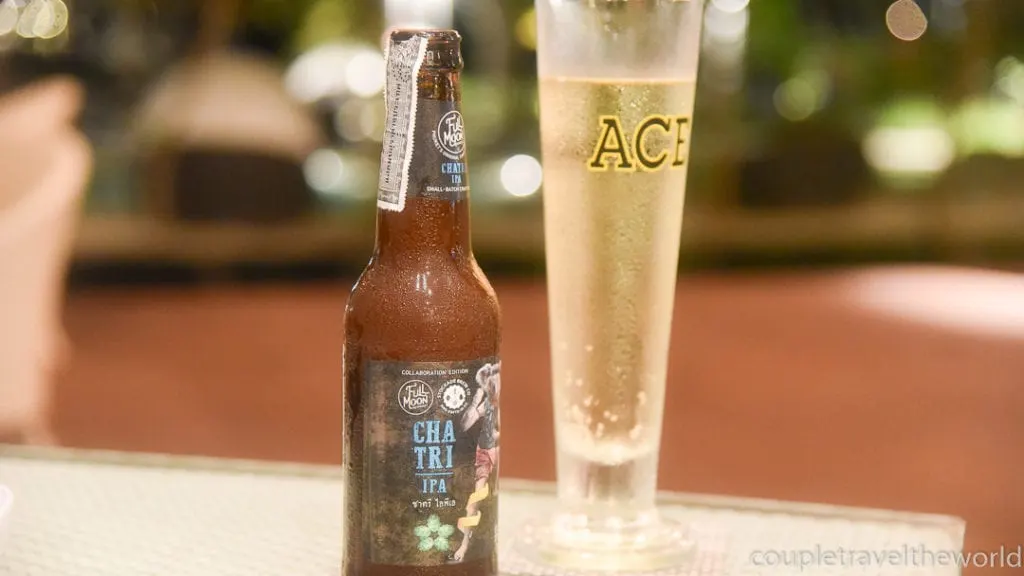 Cassia Dining
We are so glad we tried Cassia's Vista restaurant during our stay.
We had the Mookata buffet. Cassia is the only restaurant in Phuket that serves this traditional Thai buffet.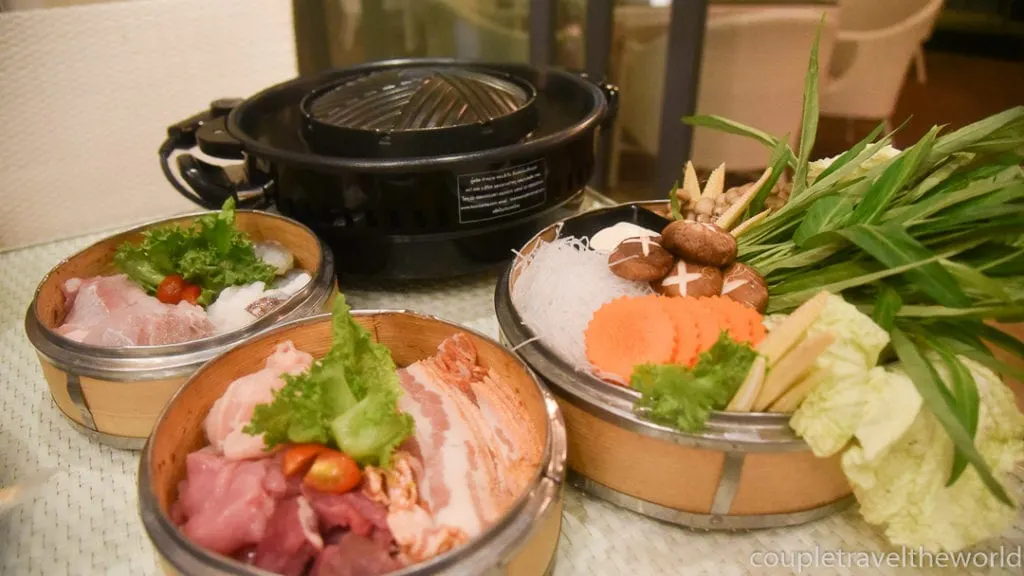 This cook-it-yourself Thai buffet (much like Korean BBQ) was plentiful, fun & absolutely delicious.
We had so much fun cooking up meat, prawns & vegetables on the hot plate. Around the hot plate, there is also a steam bath where you can boil additional vegetables & vermicelli noodles.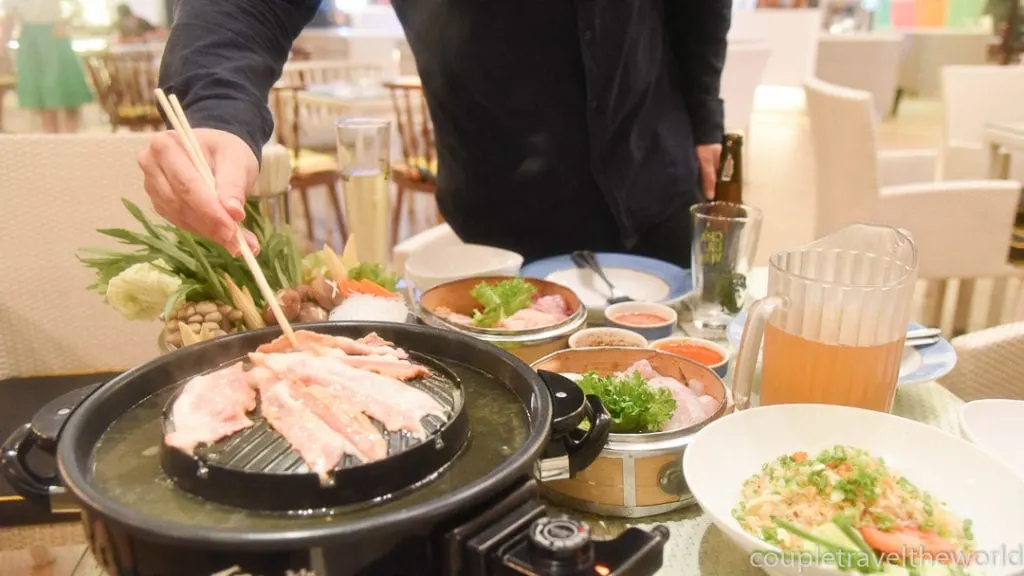 The buffet was so delicious & so plentiful we would highly recommend trying it out if you are staying at Cassia.
Breakfast @ Cassia Phuket
Along with the magic window breakfast in room, Cassia also serves up a more traditional buffet breakfast daily.
The breakfast had everything you could imagine including our personal favourite, the hanging donuts.
For those of you who are more health conscious, Cassia also had lots of healthy breakfast options including eggs, bircher muesli and fresh fruit.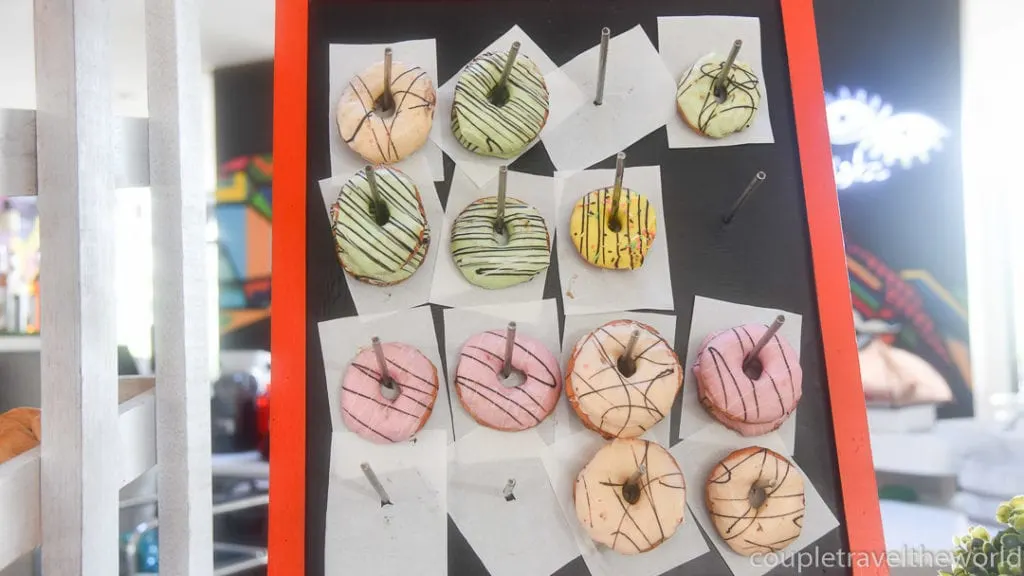 Cassia Picnic
One fun activity that Cassia offers, especially for couples is the Cassia picnic.
Upon request, Cassia can organise you a cute little picnic to enjoy on premises or there is a lagoon boat that takes you to other restaurants and beaches in the lagoon.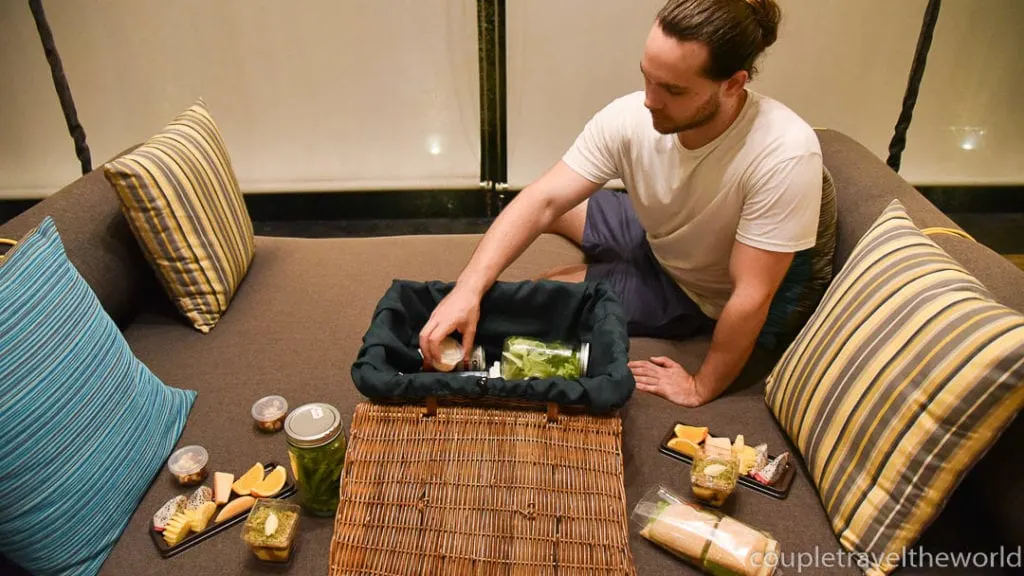 Unfortunately, it was raining on our picnic day so we enjoyed our picnic lunch inside.
Cassia has a really cool lobby area where we were able to set up a really cute picnic spread.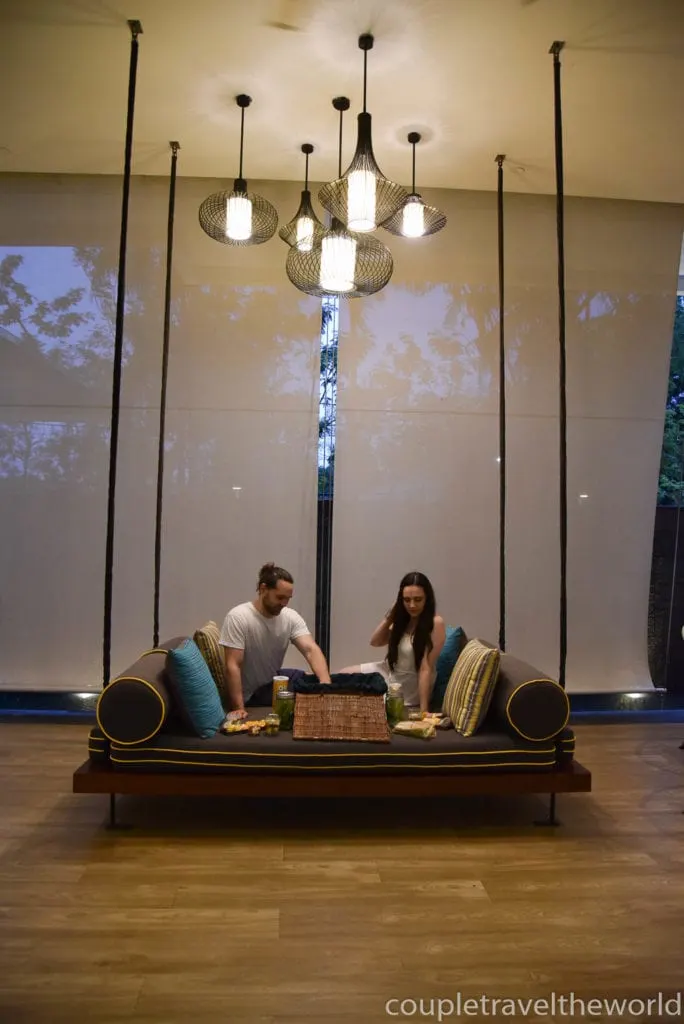 Cassia Spa Facilities
Another great activity that you can enjoy at Cassia (especially on a rainy day) is Cassia's spa facilities.
We enjoyed the most relaxing head to toe body massage at Cassia.
The massage therapists were very experienced and explained to us the importance of drinking a lot of water after the massage to maximise the detoxing benefits.
We had a fabulous stay at Cassia. If you would like more information about Cassia or this area of Phuket, we would be happy to help, leave a comment below!
Book Cassia Now | $25 OFF Booking.com
Use our special Booking.com discount code to get $25 off your reservation.
If our review helped you, please come back and let us know in the comments below.
Save this to Pinterest (so you can find it again later!)
We were guests of Cassia Phuket. However, that does not affect our opinions. Always, all opinions are our own.