Looking for fun Charlotte NC Date Ideas?
There are seriously so many romantic activities for couples in Charlotte. While it is not a typically romantic city like say Paris or New York, I think you will be seriously surprised with how many romantic things to do for couples there are in the area.
Whether you are a local or a tourist looking for the best date spots in Charlotte, whether you are on your first date or are an old married couple, you will be sure to find something new and exciting to do this weekend within this list of 50+ amazing date ideas in Charlotte NC.
50+ Romantic things to do in Charlotte for Couples
Date Night Ideas in Charlotte NC
Go to the Theater. Whether you choose a movie or go see something live, grab a meal before or afterwards. A meal beforehand lets you get to know each other before your event. A meal afterwards offers time for you to discuss what you saw.
Movie Theater: Head to one of the big theaters for a movie or a double feature. Or head to one of the smaller theaters below.
Performing Arts Theater: Whether you are interested in plays, opera, musical performances, singing, or any other performing art there are a multitude of great places to go.
Enjoy some laughs at Comedy Zone. This comedy club offers stand-up comedians and open mike nights. They have a mix of typical bar foods and drinks to enjoy during a show.
Sip and Paint Night. Let your creative side shine at one of these great Sip and Paint venues. The combination of sipping wine and painting offers a fun experience and a souvenir painting.
Cooking Classes. Cooking classes are a great way to have fun, learn something new, and try some great food. Ched Alyssa's Kitchen is one of the highest rated cooking classes available.
Bowling at Pins Mechanical. Play some games, grab a drink, and have fun at this great destination. They offer bowling and pinball games.
Dance Lessons at Charlotte Arthur Murray. What could be more romantic than dance lessons? If you are looking for Latin dancing, try Rumbao Latin Dance. Try GottaSwing if you are interested in Swing Dancing. Lastly, Open Door Studios offers a variety of dance classes.
Couple Activities in Charlotte NC
Visit the Zoo. The zoo is a great place for animal lovers to go on a date. You can learn a lot about the person you are with just by talking about animals. There are a number of great options near Charlotte.
Visit the Aquarium. If you love marine animals, then a date at Sea Life Charlotte-Concord is a must. Immerse yourself in the wonders of the ocean while getting to know the person you are with.
Grab some Ice Cream. Enjoy an ice cream date, like coffee it is low stress, and you can be in a public setting. If you've been dating for a while, you can grab ice cream to go and go for a walk.
Visit a Brewery. Grab a craft beer or go to a beer tasting at one of the great local breweries. Some breweries also offer excellent menus to go along with their drinks.
Visit a Winery. If beer isn't your thing, or if you enjoy wine just as much, take your date on a visit to a winery.
Rock Climbing at Inner Peaks. Whether it is your first time or you are an experienced climber, a date at inner peaks is a fun way to spend the day together.
Go to the Farmers Market. Stroll among the booths of the farmers' market. You can shop or just have fun looking at what's available.
See a Game. Whatever sport you, check with your date and see if they're interested. If you like Baseball, catch a Charlotte Knights game at Truist Field. If you like Football, catch a Carolina Panthers game at the Bank of America Stadium. If you like basketball, catch a Charlotte Hornets game at the Spectrum Center. If you like soccer, catch a Charlotte FC or North Carolina FC game.
Have fun with your date at Trivia Night. There are lots of great Trivia Nights in Charlotte. You can check any pub, bar, or brewery you are interested in going to and see if they have a trivia night. Most do.
Enjoy a night of Games & Fun with your date at one of the following bars.
Go to a Concert at The Music Yard. This is one of Charlotte's newest outdoor music venues. Grab something to eat and drink and find a seat to enjoy the music.
Fun Romantic Restaurants
RuRu's. Enjoy Authentic tacos and drinks at this popular restaurant. They have some pretty inventive names for their delicious and authentic dishes.
Stagioni. Located in a historic villa, this restaurant serves classic Italian dishes using local ingredients.
Barcelona Wine Bar. This Spanish restaurant serves southern inspired and classic dishes from Spain. Highlights are the Tapas menu and Paellas.
Superica. This restaurant and bar offered Tex-Mex favorites. They have brunch, lunch, and dinner menus.
O-ku. This restaurant is one of the most popular sushi restaurants. They combine local ingredient, traditional ingredients, and southern ingredients for both classic and contemporary Sushi.
Copper. This restaurant serves both traditional and modern takes on Indian food. They have a Weekday Lunch Menu, Weekend Lunch Menu, and a Dinner Menu.
Fahrenheit. This restaurant offers dinner every day, and brunch on Sundays. They serve New American food with an Asian twist. From Kung Pao Cauliflower to Shanghai Wok Tossed Lobster.
Bentley's Restaurant on 27. This restaurant serves oysters, caviar, escargot, and many other French Delicacies as well as more American foods.
Fin and Fino. Their menu has a wide variety of dishes ranging from 12 types of oysters to American fare to seafood again.
Heirloom. Enjoy a farm-to-table experience in a rustic, but chic, environment. The food ranges from traditional to creative.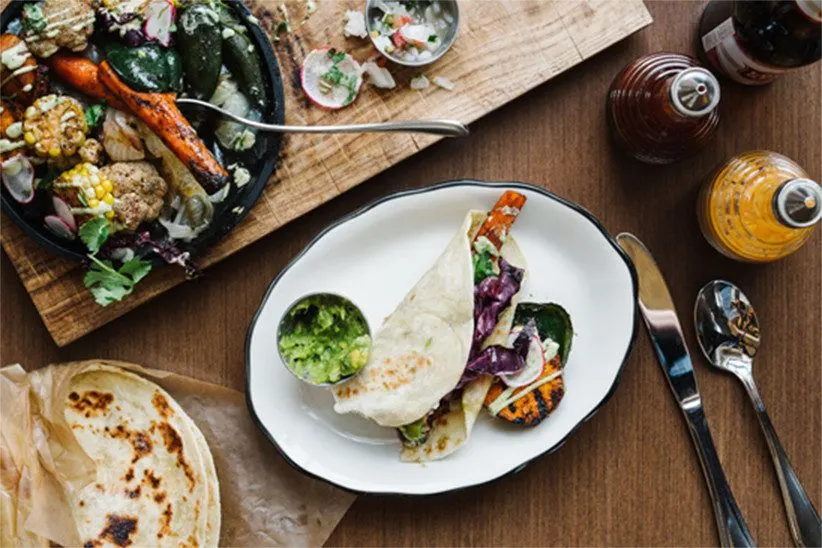 Lesser-Known Gems: Charlotte NC Date ideas
Leaf & Louise. Enjoy an eclectic mix of Southern dishes that span the Southern United States from Florida and Georgia to California.
La'Wan's Soul Food Restaurant. This restaurant is great for the adventurous eaters. They offer classic and traditional southern foods including Fried Chicken Liver and Fried Chicken Gizzards. Not feeling quite so adventurous? No problem, they have fried chicken, fried fish, chicken fried steak, and even grilled pork chops.
Mert's Heart and Soul. Another great choice for southern food. They offer brunch, lunch, and dinner. This restaurant leans towards New Orleans food with Po' Boys and Red Beans and Rice.
Bar-B-Q King. This drive-in restaurant offers barbecue, fried chicken, and Po' boys.
Midwood Smokehouse. This restaurant offers a variety of different Barbecue styles from Carolina to St Louis. They also offer Tex-Mex items such as bacon wrapped jalapenos and tacos.
Sweet Lew's BBQ. Enjoy Barbecue and fried chicken in award winning restaurant in the Historic Belmont Neighborhood.
The Fig Tree Restaurant. Enjoy creative cross-cultural dishes from around the world in a craftsman bungalow from 1913.
Enat Ethiopian Restaurant. Enjoy traditional Ethiopian food in this popular restaurant.
Machu Pichu Peruvian Cuisine & Bar. Enjoy classic Peruvian Cuisine in this cozy Peruvian restaurant.
Bistro La Bon. Enjoy a wide variety of flavors from across the world along with great cocktails.
The King's Kitchen. Enjoy classic Southern Staples such as Shrimp and Grits or Fried Catfish.
Midnight Diner. Enjoy typical diner-style breakfast, lunch, and dinner in this quaint restaurant in a railroad car.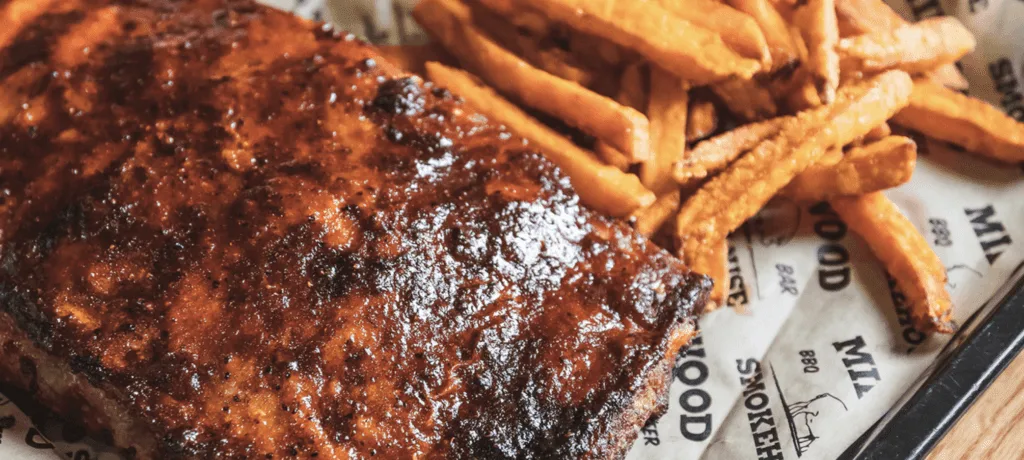 Best Cocktail Bars for Date Night
The Suffolk Punch. This unique cocktail bar is part brewery, part cocktail bar, part cafe, and part coffee bar. You won't be disappointed, as you can order whatever you are in the mood for. this is a great place to go if you are not sure what your date might like.
Backstage Lounge. Enjoy small plates, unique cocktails, and a romantic Speakeasy atmosphere.
Crepe Cellar Kitchen & Pub. Enjoy brunch or dinner at this French leaning European style Bistro.
Stoke Charlotte. Enjoy brunch or dinner at this restaurant that serves a wide variety of foods from all walks of life in the United States. From Southern inspired to Italian or Asian inspired dishes.
Sophia's Lounge. This restaurant and bar, located in the Ivey's Hotel, has been named one of Charlotte's "Best Upscale Cocktail Bars".
Dot Dot Dot. Enjoy small plates and pasta with your cocktails. They offer both traditional and creative new cocktails.
The Cellar at Duckworth's. Enjoy Craft Cocktails with a unique mix of gastropub fare and chef-driven items.
Whiskey Warehouse. Enjoy gourmet burgers and pub fair with fun craft cocktails on this rooftop restaurant and bar that offers great views, especially at sunset.
Battery Park Book Exchange. Enjoy champagne, wine, and wine cocktails with fun small lunch and brunch plates with book inspired names. This is a bookshop, cafe, and champagne bar.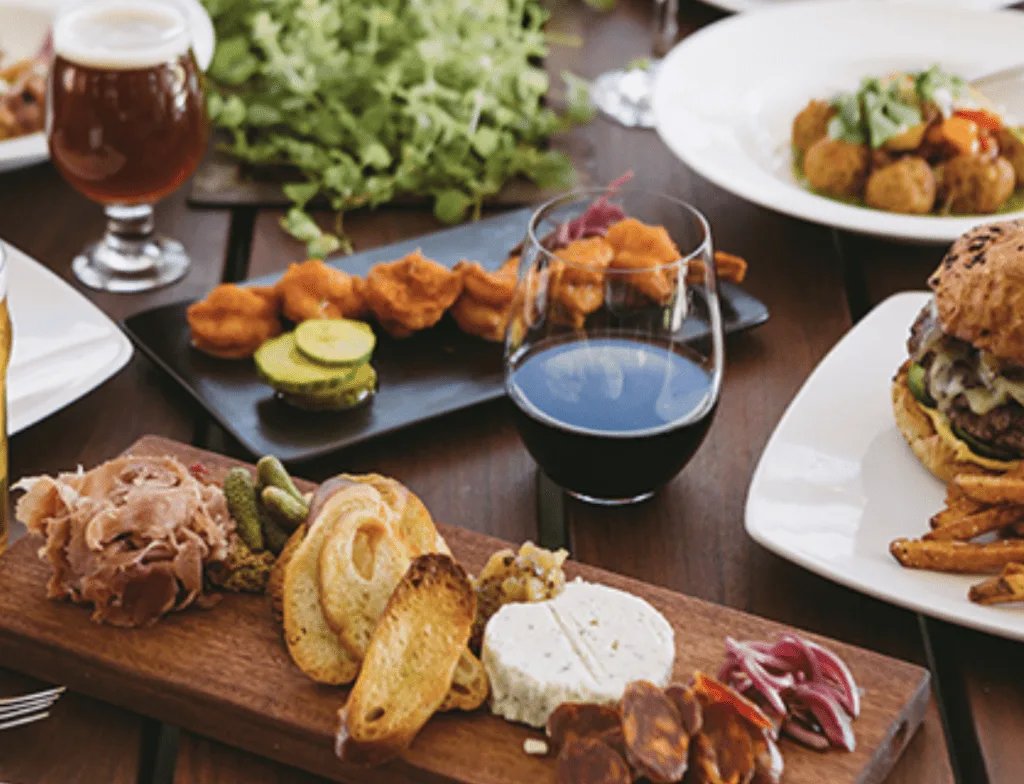 Coffee Shops in Charlotte NC
Crema Espresso Bar & Cafe. Enjoy locally roasted coffee, loose leaf teas, cakes by the slice, scratch made baked goods, and crepes.
Cafe Moka. This coffeeshop offers a larger than typical selection of coffee drinks, teas, smoothies, and hot cocoas.
Coco and the Director. Enjoy locally roasted, single origin coffees in this neighborhood coffeeshop.
Mac Tabby Cat Cafe. Enjoy any number of drinks while sharing a love of cats with your date. They have coffee, tea, wine, beer, and cider available. Make sure you know if your date is allergic to cats before making a reservation.
Mugs Coffee. Enjoy delicious coffee in a laidback atmosphere surrounded by artwork from local artists.
Waterbean Coffee. This coffeeshop serves Organic coffee beverages.
Smelly Cat Cafe. Enjoy coffee, tea, and fresh baked goods in this quirky brick coffeeshop.
Julia's Cafe and Books. Enjoy a delicious cup of coffee and grab some breakfast or lunch. Wander the aisles of this used bookstore and cafe after your coffee or meal together.
Enderly Coffee Company. Enjoy delicious coffee in this airy, open modern space.
Undercurrent Coffee. Enjoy locally roasted coffee and simple, but delicious breakfast options in this comfy coffeeshop.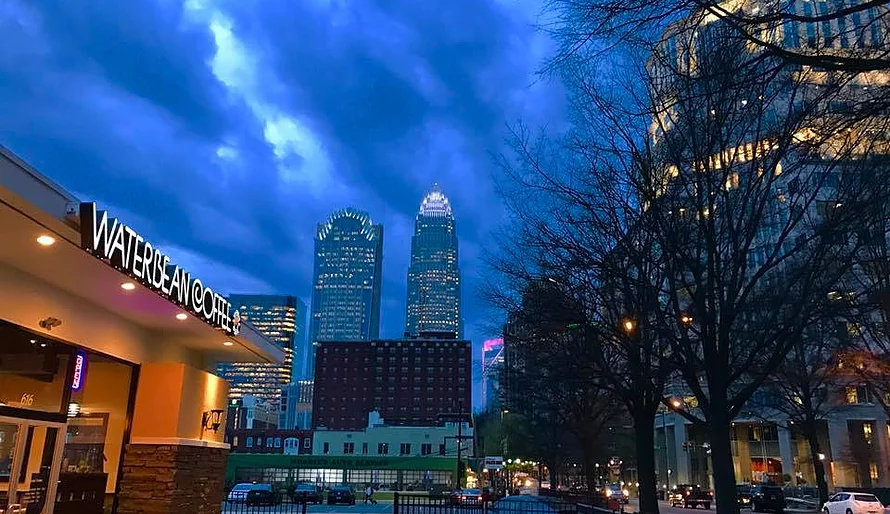 Cheap or Free Date Ideas in Charlotte NC
Picnic and a walk in the A picnic in the park is the perfect cheap date idea. You can make your meal at home and pack a cooler or grab something to-go from a favorite restaurant. There are numerous parks in and around Charlotte to visit.
Watch the Sunset. One of the most romantic things you can do for no money at all, or almost none if you purchase a meal, is to watch the sunset.
Lake Norman. This area is great for water sports, walks, picnics, and watching the sunset.
US National Whitewater Center. This recreation center has plenty of fun activities in the daytime and a great view of the sunset in the evening.
Lake Wylie. Just over the border into South Carolina this small town and lake are a great day trip and sunset watching destination.
McDowell Nature Center & Preserve. Watch the sunset from the wilderness or the edge of the lake.
Sing your heart out with Karaoke. Karaoke is a fun way to let loose on a date. Take a chance and sing along or just sit back and watch. Check out one of the great venues below.
See the Cherry Blossoms. One of the most romantic things to do in April is find a good spot to see the cherry blossoms. Take a nice walk below their branches or set out a picnic beneath their blooming beauty.
Enjoy live music at a Free Outdoor Concert. All Summer long, there are free outdoor concerts available in certain venues. Grab some food to-go, find a good spot, and wait for the show to begin.
Catch a movie at one of the local Drive-Ins.
Go on an Art Walk. Charlotte has many ways to observe art on the cheap. Take a walking or biking tour of all the Murals. You can go on a gallery tour.
Unique Romantic Dates in Charlotte, NC
Go on a Dinner Cruise on Lake Norman. Dinner cruises are the perfect date night if you are looking for something extra special.
Enjoy some delicious eats at Food Truck Fridays. These food truck pop ups can happen around town. They also have one in Matthews.
Take a Tour. Take a tour and learn something new about the area and its history.
Take a Ghost Tour. Enjoy a spooktacular evening on one of these popular ghost tours. Listen to creepy stories. Enjoy a good fright.
Murder Mystery Dinner. Enjoy dinner and a show.
Dinner Theater at NarroWay Productions. Enjoy a theatrical performance while eating your dinner.
Search for Antique Treasures at Sleepy Poet. This is a great date idea if you and your date are both into treasure hunting or if you are looking for something for your new place. It's also just fun to wander around and check out everything they have to offer.
Go on a Scavenger Hunt. You can have a friend set up a scavenger hunt for you and your date.
Get "Cultured" First Date Ideas in Charlotte
Mint Museums. There are two museums the Mint Museum Randolph and the Mint Museum Uptown. These museums have hundreds of pieces of art and design from around the world.
Bechtler Museum of Modern Art. This museum is dedicated to art of the mid-20th century and modern art.
Charlotte Museum of History. If you or your date enjoy exploring history, you'll love exploring this museum.
Science on the Rocks. Once a month Discovery Place hosts an adults-only science event on the third Friday.
Harvey B Gantt Center for African American Arts + Culture. Enjoy a unique cultural experience at this destination.
Levine Museum of the New South. This history museum focuses on the North Carolina Piedmont Region after the Civil War.
Schiele Museum of Natural History. This museum focuses on plant life, animal life, and the natural history of the area.
Matthews Heritage Museum. This is a small, intimate museum that looks at local history.
Gaston County Museum. This museum is focused on the cross-cultural connections between peoples, places, art, and history.
Museum of the Alphabet. This unique museum looks at the history of language.
*New in 2022* The Discovery Place Nature Museum – features interactive exhibits that explore the natural world, outdoor gardens, and a planetarium.
Outdoor Romantic Date Ideas In and Near Charlotte
Visit a Garden. Gardens can be the perfect place for a morning or afternoon stroll. Enjoy the beauty and bounty of nature on a walk through one of these gorgeous gardens.
Go for a Stroll. Take a quick walk, a long stroll, or an even longer hike in one of these great places.
Go for a Bike Ride. Enjoy a morning bike ride along one of these beautiful greenways. Alternatively, they also offer hiking and walking trails.
Go Skiing. There are any number of places to ski in and around Charlotte. The ones below are some of the most popular and highest rated options available.
Go Hiking. Spend half a day or a whole day hiking in these popular state parks. Pack a picnic lunch if you plan to be gone all day.
Spend the Night at a Romantic Hotel. These five hotels are the most popular romantic stay-cation locations for couples. Enjoy a night or two away from home in luxury and style.
The Dunhill Hotel. Famous for being a historic and Boutique Hotel.
The Ivey's Hotel. This is a popular modern chic hotel.
The Duke Mansion. What could be more romantic than a bed & breakfast in a mansion?
The Ballantyne Hotel & Lodge. Elegant hotel offering a variety of amenities to its guests.
The Morehead Inn. Elegance, Luxury, and Antiques, what more could you want?
Visit Asheboro. Spend a few days exploring this picturesque small town in Randolph County.
Visit Belmont. Explore the natural beauty of the surrounding countryside or the quaintness of this wonderful town.
Visit Concord. Wander in and out of the quaint shops in downtown or explore their local museums.
Visit Cornelius. Enjoy the beauty of Lake Norman for this small town. Try some lakeside seafood as your walk along the shore.
Visit Davidson. Also, on the shores of Lake Norman, this small town is worth the visit. Explore downtown and the water's edge or head out of the city to take in the forested beauty of the countryside.
Visit Gold Hill. This historic town was originally a gold mining town. Now they are a tourist town that loves to share their history with visitors.
Visit Salisbury. Enjoy a relaxing weekend away in this charming town.
Visit Seagrove. This small town is famous for its pottery! People come from all over the world to see the pottery made and to purchase pieces.
***
Hotels with Jacuzzi in Room in Charlotte
Romantic things to do in Raleigh
Romantic things to do in Wilmington