Looking for an affordable or at least cheap honeymoon destinations? You have come to the right spot.
After an expensive wedding, a budget friendly honeymoon can honestly be quite necessary. If you ever want a chance to get ahead in life and buy a house or even essentials to get around like a car, you are going to have to cut back somewhere.
An inexpensive honeymoon does not have to be a bad honeymoon. Not by any stretch. In fact, this list of awesome budget friendly honeymoon spots include awesome places we love, they just tend to be cheaper countries where your dollar will go further.
We have also included, for our US readers, great places to honeymoon domestically to save money. While these spots may not be cheap by world standards, it will certainly save you some coin if you don't have to spend money on an international flight.
So let's get planning your perfect honeymoon on a budget!
22 Best Affordable and Cheap Honeymoon Destinations
Bali
This popular romantic destination has been at the height of everyone's bucket list for the last several years. Get whisked away to a romantic fairytale land at Lift Bali, a jungle treehouse hotel complete with a swimming pool and hammocks for relaxing that starts at just $60/night.
Couples can book spa appointments at The Udaya Resorts & Spa just ten minutes away featuring traditional Balinese massage followed by a flower scrub and healing flower bath for two.
Take a walk on the wild side with a visit to Ubud Monkey Forest, a sanctuary and natural habitat for over 1,000 Balinese long-tailed macaque monkeys. For dinner, indulge in a candlelit dinner among the trees at Bridges Bali, a casual fine dining restaurant featuring an extensive wine selection and upscale barbeque favorites.
Bali should definitely be at the top of anyones list looking for a cheap honeymoon destination.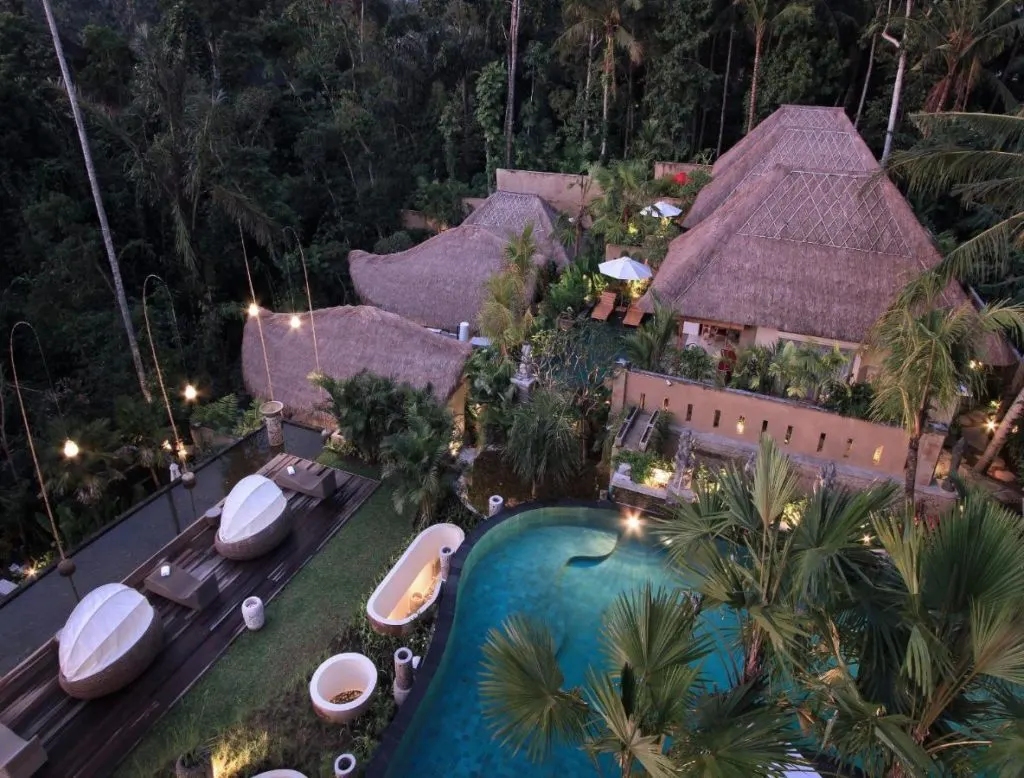 Croatia honeymoon
This European country is the pinnacle of romance with countless wineries, olive tree plantations, and pristine beaches with sapphire blue water.
The best way to experience a honeymoon like no other is with a weeklong sailing cruise around the Dalmatian island with Croatian Island Cruises. Stop in major cities like Dubrovnik, Split, and Zagreb for plenty of al fresco dining options with local wine pairings, beer, and more.
When you're in Split, make sure to book a Blue Cave Tour for a guided boat tour of one of Croatia's natural wonders with a stop to swim and snorkel along the way. Make sure to stop at the world famous Zlatni Rat Beach for a waterfront massage, dozens of food trucks, and cabanas for lounging.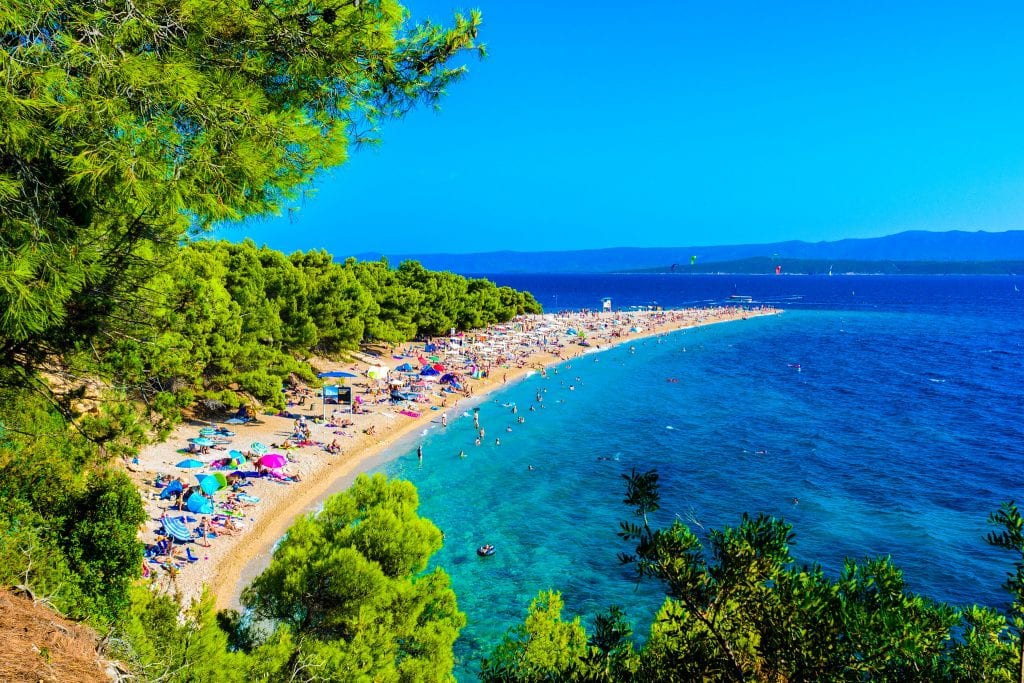 Mexico honeymoon
For one of the most affordable honeymoon destinations head straight to Riveria Maya for a relaxing tropical honeymoon on the Caribbean coastline of Mexico. A road trip from Cancun is always a fun idea and something that we have done ourselves and recommend.
For one of the most unique and memorable experiences, Xcaret Park is a must see. This ancient Mayan archeological site allows visitors to swim in underground caves, explore the natural wildlife of Mexico in the aviary, butterfly house, and coral reef aquarium, and have a taste of traditional dishes all in one place!
For more picturesque natural wonders, check out the amazing cenotes in the area, including Carwash Cenote and Dos Ojos Cenote, a flooded cave system where visitors can snorkel, dive, and swim their way through the crystal clear waters or relax in the natural environment with an on site massage before indulging in culinary excellence at the jungle restaurant.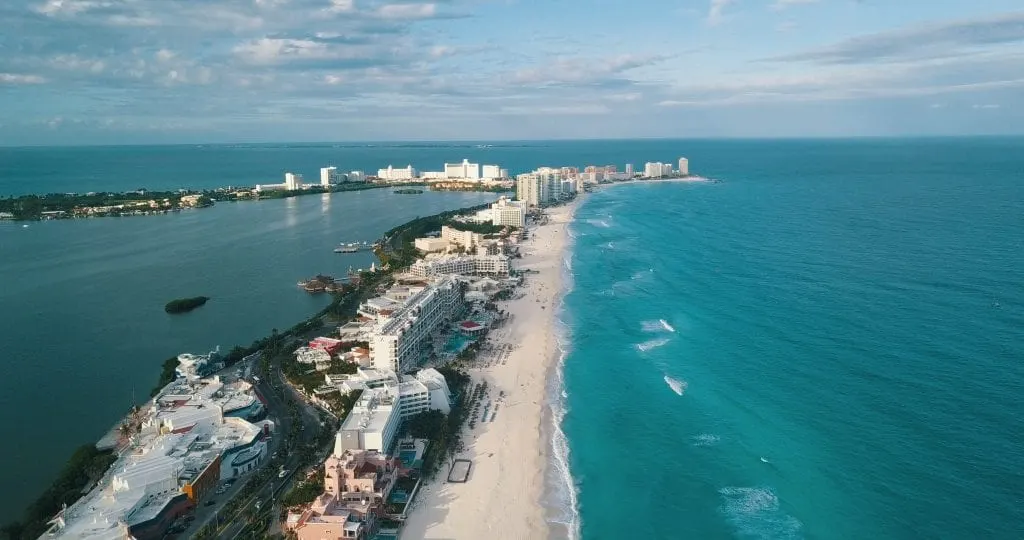 Thailand honeymoon
Thailand is one of the most popular honeymoon destinations with everything from tropical beaches and jungles to sprawling cities and historic landmarks.
Immerse yourself in culture at the Historic City of Ayutthaya, a UNESCO World Heritage site packed with monasteries, temples, and archeological ruins to explore.
For an excursion that's more off the beaten path, sign up for a full day boat tour of Koh Phi Phi that includes a guided snorkeling tour with a certified local guide and a Thai buffet lunch on the beach – what could be more romantic than that?
After exploring nature and cultural sites, head to the capital city of Bangkok to experience vibrant street life and authentic Thai cuisine at Pad Thai Nana or a bowl of minced pork at Guay Tiew Mu Rung Rueang Tung.
One of the best choices for an affordable honeymoon.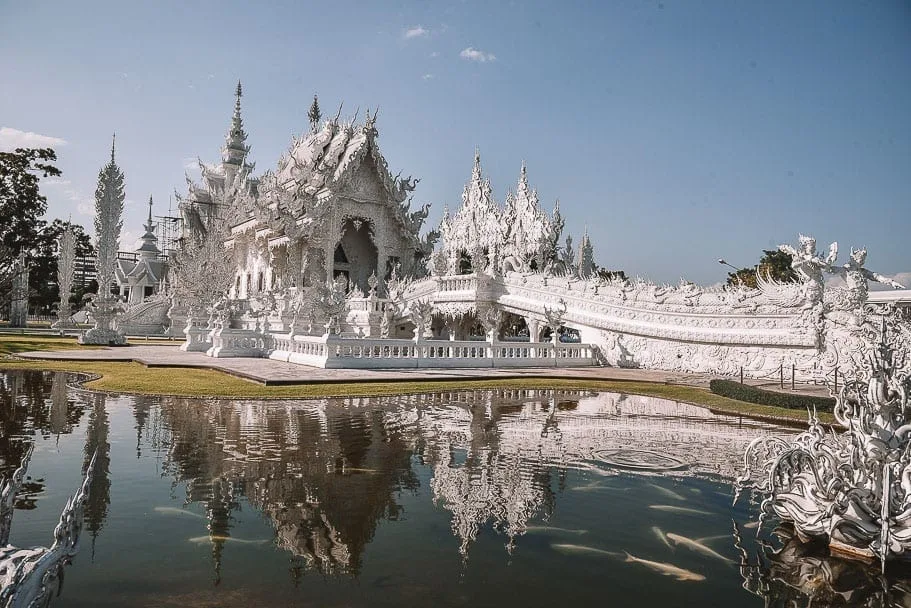 Portugal honeymoon
As far as Europe goes, arguable the most affordable honeymoon destination is Portugal. But that doesn't mean it lacks any charm or prestige.
This city is filled with romance! Head to Cabo de Roca, the westernmost point of Europe that was once believed to be the "end of the world."
Visitors can enjoy unbeatable cliffside views of the ocean and it's the perfect spot for a couples photo shoot or bring your wedding dress for some gorgeous post wedding photos!
After visiting the cliffs, hop on a horse-drawn carriage ride through Pena Park for romantic sunset views and the perfect relaxing tour of nature.
For a taste of history, make a visit to the 10th century castle and fortress known as Moorish Castle. Points of interest along the tour include tombs, the Christian Medieval Necropolis, the Door of Betrayal, and the Royal Tower.
Read more: Romantic Places for Couples to Visit in Portugal
Read more: Honeymoon in Lisbon
Belize
This small country in Central America may not strike you as a popular honeymoon destination, but there are actually quite a few surprising hidden gems here, making it a great choice for an inexpensive honeymoon destination.
Honeymooners can find luxurious accommodation for as little as $20/night with resort rooms in the $200/night price range. Alaia Belize, Autograph Collection is always a nice choice for honeymooners.
With all the money saved on accommodation, couples can spend more time taking in the natural beauty of this country by touring the Great Blue Hole for diving, snorkeling, or getting an aerial view of this natural wonder.
For more adventure, embark on a guided hiking tour of the world's most sacred cave known as ATM Cave. Guests should be advised that this is a strenuous scenic tour with a 45 minute hike involved, but the hard work will be well worth the experience!
Costa Rica
This tropical honeymoon destination has everything honeymooners are looking for! Start your trip staying in a treehouse at Bio Thermales Hot Spring and get in touch with nature at their healing natural hot springs starting at just $65/night.
Guests can choose the option of adding a made to order hot breakfast made locally using fresh ingredients. For exploring more of nature's wonders, take a tour of the Arenal Volcano or go on a wildlife tour for an up close and personal experience with native Costa Rica wildlife like monkeys, sloths, macaws, and more.
For a romantic beach vacation, book a stay at one of the hotels or resorts in Playa Hermosa to spend the day at the beach before grabbing dinner at Vida Hermosa Bar & Restaurant or catching a live music performance at Ginger Restaurant along the oceanfront.
Vietnam Honeymoon
Honeymooners in Vietnam can celebrate their love at the aptly named Valley of Love in Da Lat. This themed outdoor park features whimsical gardens, tranquil walking trails, plenty of heart shaped decor, and the placid waters of Da Thien Lake at the center of it all. Admission to the park is a steal at only one US dollar!
For more unique photo opportunities, head to Sun World Ba Na Hills, an amusement park like no other featuring art installations, thrill rides, cable car rides, and an imitation French village. The most notable photo op is the Golden Bridge, a huge pedestrian bridge that is designed with two gigantic hands seemingly holding the bridge up in the sky.
After spending some time at these tourist locations, don't miss an opportunity to explore Hoi An Ancient Town, a UNESCO World Heritage Site with well-preserved architecture and historic sites dating back as far as the 15th century.
If you want to experience the true hustle and bustle of Vietnam, you might also like to throw a visit to Hanoi into the mix.
China
Although rarely referred to as a popular honeymoon destination, China is a bucket list destination for many and honeymooners will find plenty of romantic opportunities here.
It may seem obvious, but no trip to China would be complete without a visit to the Great Wall of China. You can DIY by following our guide or get guided transport to the wall.
Next, spend time exploring the Forbidden City or take a guided tour of the ground and Palace Museum. After that, hold hands as you explore Chimelong Safari Park to catch a glimpse of the Giant Pandas that call this park home. If you really love pandas of course Chengdu is the best place to go!
For dinner, taste test a traditional Chinese dish known as hot pot in a romantic setting at Lan Ting Yu Shu Restaurant.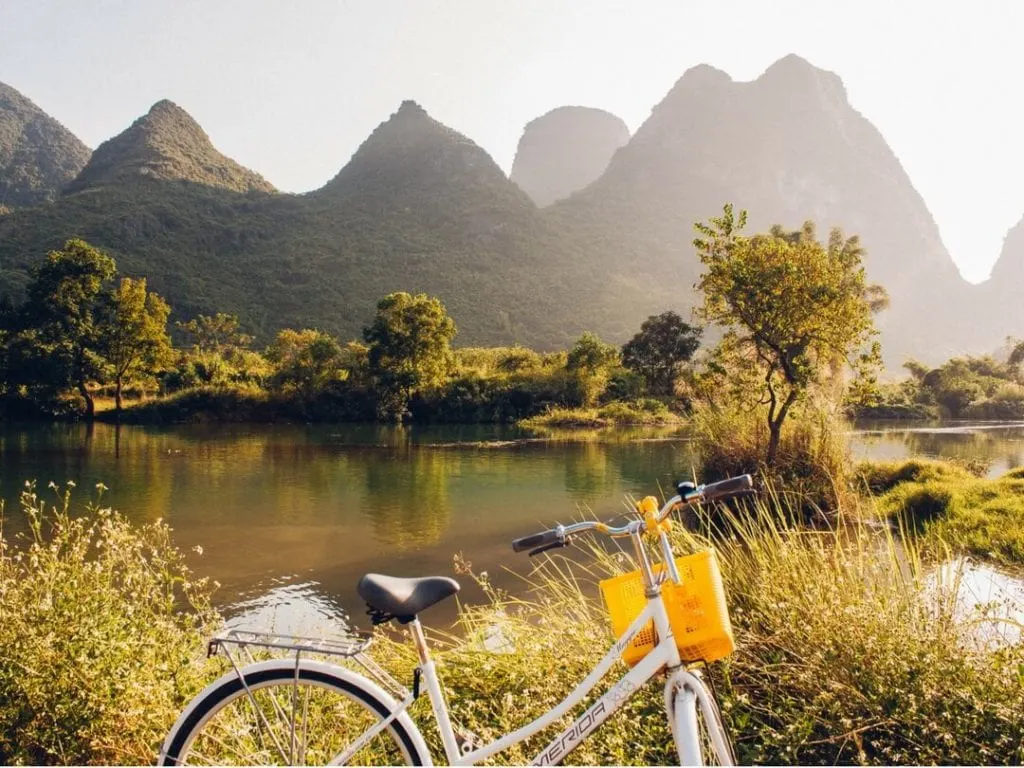 Puerto Rico
A Caribbean paradise that doesn't require a passport! Head south to Puerto Rico for a romantic tropical honeymoon where visitors can enjoy living the island life, exploring a tropical rainforest, and soaking in the rich culture.
Start with a hike to the breathtaking waterfalls of El Yunque National Forest, the only rainforest in the United States. Nature lovers are sure to find plenty of hiking, swimming, waterfalls, and native wildlife at this spot.
After spending some time in the forest, head over to Old San Juan to experience vibrant nightlife, chow down on authentic Puerto Rican cuisine, and immerse yourself in history at Castillo San Felipe del Morro, a 16th century Spanish style fortress that still stands today.
Of course no trip to the island would be complete without a trip to the beach! Head over to Luqillo to spend the day at the beach and grab some lunch and a drink at one of the over 60 family owned and operated Kioskos de Luquillo.
Jamaica
Hey mon! Get swept away at some of the world's most beautiful beaches with all inclusive resorts found almost anywhere on the island.
Book a stay at one of the many all inclusive resorts for couples in Negril to relax on the white sand shores and crystal clear waters at Seven Mile Beach.
For dinner, head to Rick's Cafe for fresh Caribbean food and live music or hang out at the bar to watch people go cliff diving or try it out for yourself!
Explore more of nature's beauty on a half day guided tour of Mayfield Falls where visitors can hike through a tropical paradise before sliding down the falls or splashing in the pools below. For even more fun in the sun, book a fun filled sunset catamaran cruise along the Negril waterfront with stops to swim and snorkel or grab a drink at Margaritaville and Rick's Cafe.
Philippines Honeymoon
This Southeast Asian country offers unbeatable honeymoon packages for as little as $170 per day, per person! With over 7,000 islands in the country, you'll want to book a honeymoon package to make sure you don't miss out on all this tropical paradise has to offer!
Make a stop at the Puerto-Princesa Subterranean River National Park for a once in a lifetime chance to explore the 8.2km long underground river on a guided boat tour.
El Nido is one of the most popular spots for visitors and couples can enjoy glamping under the stars at Nacpan Beach Glamping before heading down to palm tree lined beach for an afternoon of sunbathing, snorkeling, swimming, and more.
Brazil
Fall in love all over again at this romantic honeymoon destination! One of the best cheap honeymoon ideas if you ask me.
For adventure seeking couples, no trip to Brazil would be complete without exploring the Amazon Rainforest! One of the most romantic ways to explore this natural wonder is by booking a guided boat tour along the Amazon River.
If traipsing through the jungle isn't really your style, spend some time relaxing on the warm, sandy beaches of Praia de Ipanema in Rio de Janeiro. A honeymoon in Rio de Janeiro is surprisingly a good choice.
For couples wanting to get the full sightseeing experience, take a cog train to the top of Corcovado Mountain for up close and personal views of Christ the Redeemer and a stunning backdrop for cute couples' photos. After a day of exploring make sure you carve out some time for authentic, all-you-can-eat meat and steak at Fogo de Chão Botafogo.
Colombia
If you are looking for cheap places to honeymoon, don't look past Colombia as it is a pretty affordable country to vacation.
Couples can instantly be whisked away in the beauty, romance, and history of this South American country! First, spend time sightseeing along the colorful streets of Cartagena, stopping at fruit vendors along the way to eat fresh mangos.
Take a tour of the 1536 Spanish fortress, Castillo San Felipe de Barajas for a touch of history. After that, head to the capital city of Bogota to be entranced by the beauty of the Museo del Oro or Gold Museum.
To experience even more of the rich culture of this country, head out on a coffee tour with Colombia Coffee Tour to experience some of the best coffee in the world and learn how it's made. There is plenty to see all around the country, but public transportation makes it cheap and easy to get around here.
Read more: Where to Stay in Medellin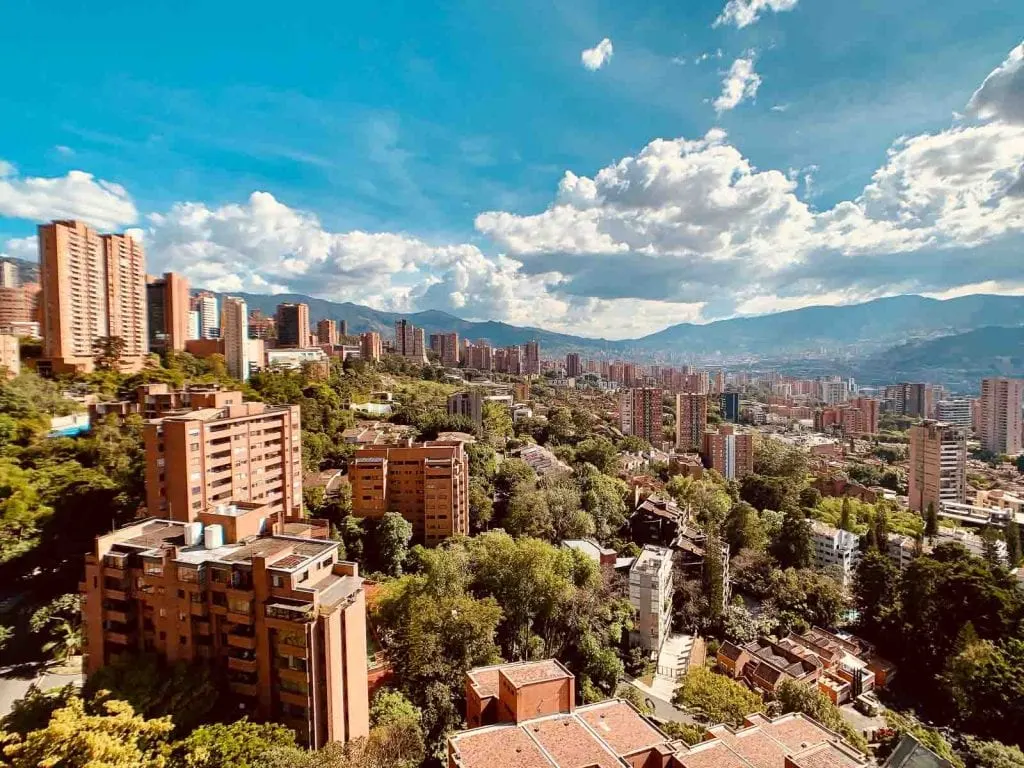 Sri Lanka
With accommodations starting at just $5/night this Asian island is the perfect honeymoon destination for couples looking for adventure on a budget! It is definitely one of the most affordable honeymoon destinations out there if you are looking to save $$.
Surrounded by lush rainforests, tropical beaches, and dense jungles, couples can spend time marveling at one of the world's largest creatures on the Sri Lanka Elephant Safari.
For more adventure, hike to the top of Sigiriya to visit an ancient fortress dating back to the fifth century AD. This UNESCO World Heritage Site has historically been used as a royal palace and Buddhist monastery, leading to it's spiritual atmosphere and charm.
For couples on a spiritual journey, make a stop at one of Sri Lanka's most famous Buddhist temples, Gangaramaya Temple in the capital city of Colombo.
Budget Friendly Honeymoon Destinations in USA
The following destinations are probably not considered cheap by international standards but if you are already located within the USA, it saves you big $$ on an international flight to think locally rather than abroad. For that reason, we have included some of the best honeymoon locations in the USA in our list.
Hawaii Honeymoon
With rich Hawaiian culture, world class beaches, and plenty of opportunities for romance, it's no surprise Hawaii has been a coveted honeymoon destination for years.
If you're looking for the most bang for your buck, head to Oahu and discover the splendor of this island with hotel rooms starting at just over $100/night.
Set out on a sunset cruise on the Manu Kai Catamaran, a one and a half hour cruise that offers guests unparalleled views of the sunset over the island. After the tour, settle in for a romantic dinner at 53 by the Sea, one of the top fine dining experiences in Honolulu.
This elegant restaurant serves creative, fresh seafood and meat dishes and the only thing better than the food is the view from their outdoor dining patio! Spend time exploring the beaches along Waikiki and settle in to watch the surfers for a fun day at the beach.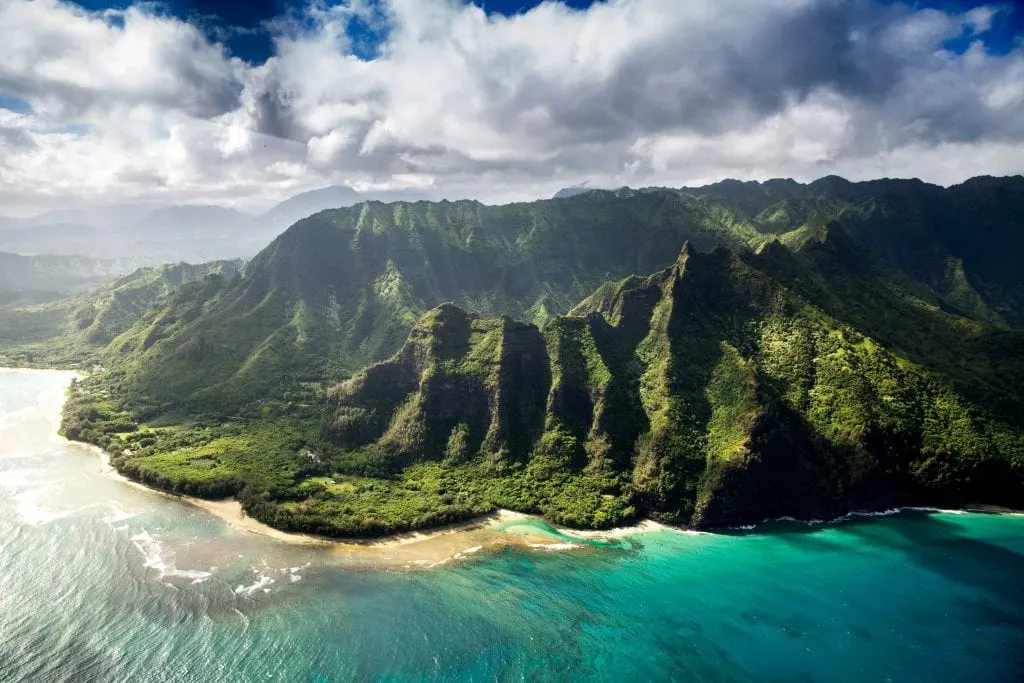 Las Vegas Honeymoon
There are so many fun romantic things to do in Las Vegas for couples which make it a perfect place for a honeymoon
Why not have your wedding and honeymoon all in one place? Couples can get married by a decked out Elvis impersonator at the Elvis Chapel before diving into all of the excitement that this party city has to offer.
With all the money you will have saved on the wedding, go ahead and splurge on a honeymoon suite at The Venetian Resort to enjoy a romantic gondola ride through this Italian-themed resort before taking a walk along the Vegas strip.
Make sure you stop to watch the world famous choreographed water and light show at the Bellagio Fountain along the way.
Of course you can stop in and gamble at any casino along the way and you might just be lucky enough to win back what you paid for this honeymoon experience! Experience the thrill of a Cirque du Soleil show before heading out for a romantic dinner at the top of the Eiffel Tower Restaurant for chef-curated French cuisine and unbeatable views of the city strip.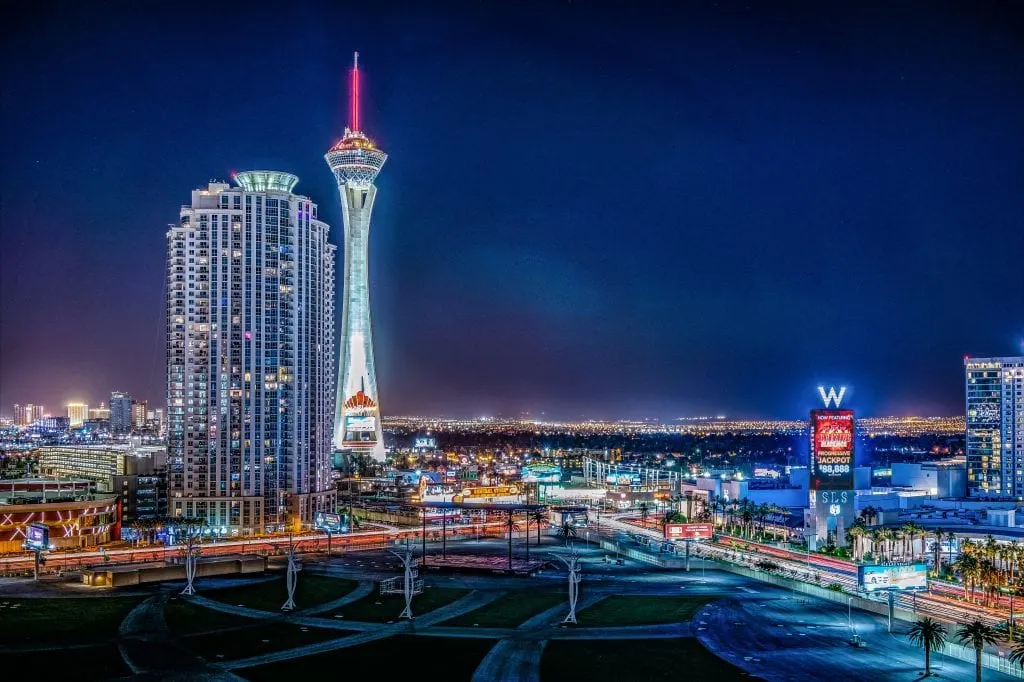 Florida Keys Honeymoon
This tropical honeymoon destination is perfect for couples who want to stay close to home while still getting a taste of island life.
For the full experience, start your honeymoon with a drive from Miami to Key West across the turquoise waters on Seven Mile Bridge.
After crossing the bridge, spend the afternoon exploring the Key West Historic District on an Old Town Trolley Tour featuring more than 100 points of interest along the tour.
Make an educational stop on your honeymoon at The Turtle Hospital to see veterinarians and support staff conservation efforts in action helping rescue, rehabilitate, and release sea turtles back into the wild.
You might even be able to catch a glimpse of sea turtles in their natural habitat on a guided snorkeling tour with Snorkeling Tour Services of Key West.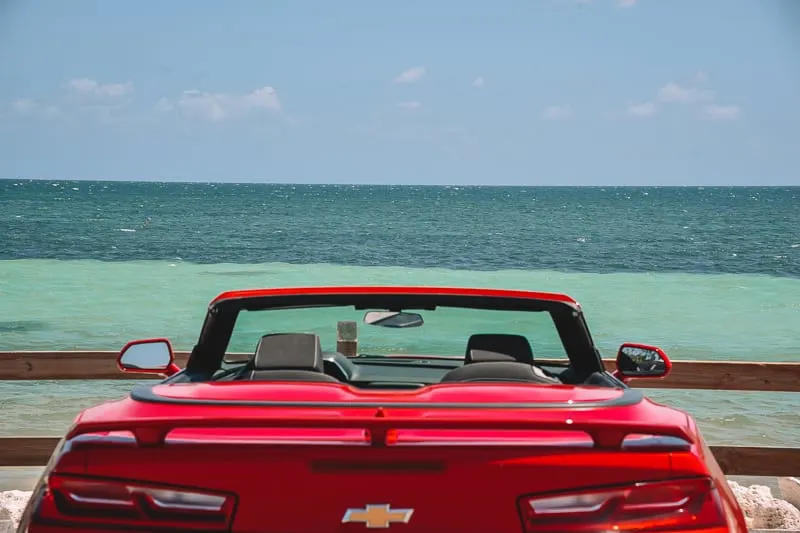 Carmel, California
This small beach city along California's Monterey Peninsula is the perfect honeymoon location for couples wanting to take it easy and spend time connecting with each other in a whimsical seaside town.
Hold hands as you stroll through the town visiting small shops like the quaint Cottage of Sweets, a traditional British-style candy store where you can pick up some sweets with your sweetheart!
Wine lovers can download a free mobile guide to embark on a tasting journey of the city's best wineries with the Carmel Wine Walk. Finish off the evening with an al fresco candlelit dinner at Pacific's Edge to enjoy spectacular views of the countryside.
Charleston SC
There is only thing more famous than the lowcountry cuisine in this South Carolina city is their distinctive Southern charm!
Praised as one of the best foodie destinations in the world, there's everything from upscale restaurants with charming verandas to local barbecue spots.
Start your culinary tour at Husk, a restaurant featuring traditional Southern cuisine in the intimate setting of a restored Victorian-era home. If you're more into exploring a local's spot, head over to the family owned and operated Hannibal's Kitchen for Charleston's best authentic soul food for more than 40 years!
After eating your way through the city, walk through Charleston's prettiest streets and make a visit to Angel Oak Park to gaze at the mighty branches of an over 400 year old oak tree and take some cute couples photos under the 60 foot wide canopy.
A honeymoon to this Southern city is a no brainer as there are tonnes of romantic things to do for couples in Charleston to keep you occupied for days.
Cape May, New Jersey
This northeastern US city is the perfect honeymoon destination for budget conscious couples. Within driving distance of major cities on the east coast, this seaside town offers visitors a laid back beach vacation.
Nourish yourselves with a quiet morning at Cape May talking over coffee at Out There Coffee before heading out to explore the shore along Sunset Beach.
Rent a tandem bicycle from Pedego Electric Bikes and cruise down the boardwalk at sunset to the Washington Street Mall for window shopping in the quaint antique stores lining the streets.
Finish off a romantic evening with a fresh seafood dinner at Tisha's Fine Dining, a locally owned and operated fine dining establishment that's been a Cape May staple since 1988.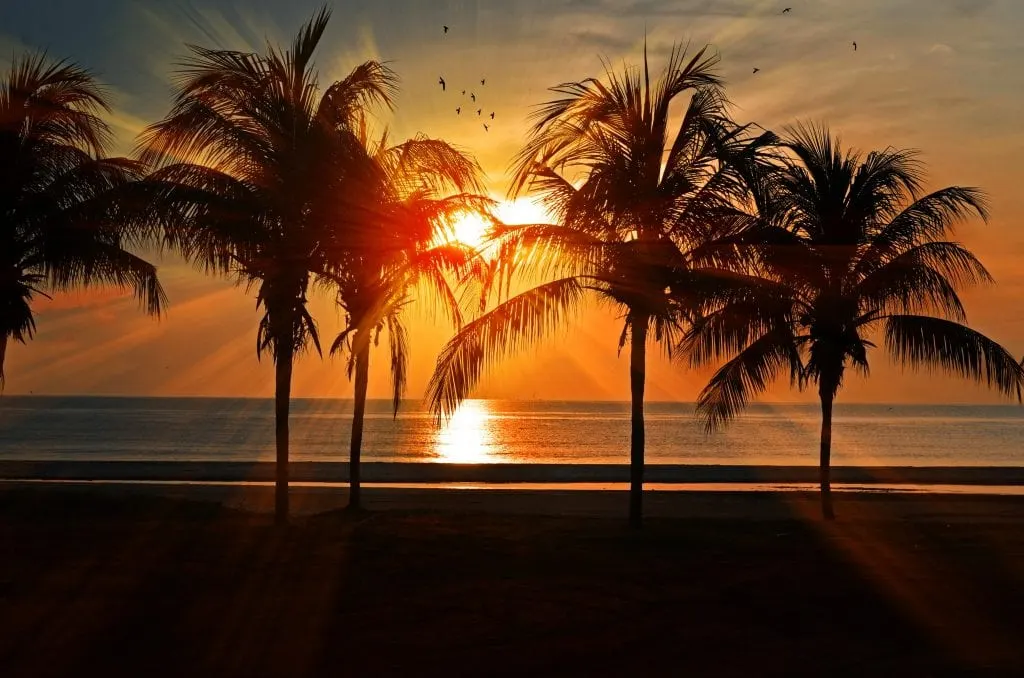 San Juan Islands
These islands are like something out of a mythical fairytale. Located off the coast of Seattle, Washington these islands are only accessible by ferry or airplane.
Because of their remote location, these quaint islands have a population of just over 6,800 with mostly artists, writers, fisherman, and retirees. Experience the charm of these islands by spending the afternoon exploring the locally owned shops like Cottage Gift Shop to find a variety of one of a kind, local, and handmade trinkets.
After shopping, wind down with a few drinks at Boathouse Cider Works, a family owned and operated cidery crafting high quality ciders with only local, organic apples. Although exploring on land is a unique experience itself, no trip to the San Juan Islands would be complete without a whale watching tour!
Hop aboard a sightseeing vessel with Western Prince Whale & Wildlife Tours for an unforgettable experience and a chance to spot the majestic wild orcas that call these waters home.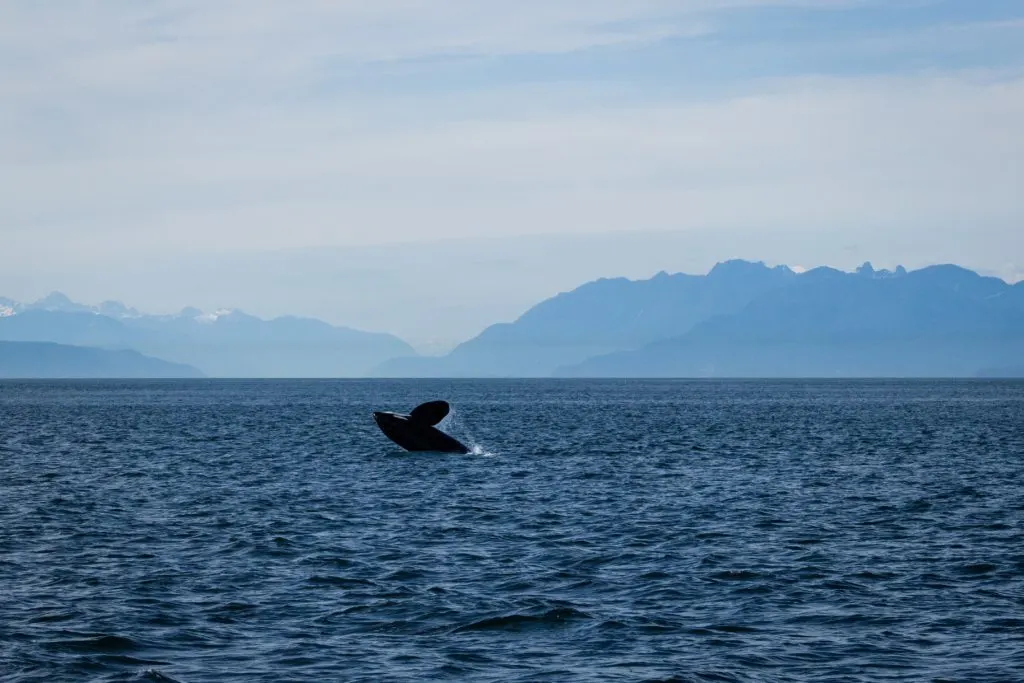 ***