Looking for fun Chicago date ideas when you have been to that one French place one too many times. Whether this is a first time date or a night out without the kids, you want it to be unique and interesting.
While dinner and movie can be fine – just fine is so average. So, if you are looking for date ideas in Chicago with that little extra special touch, you are going to just LOVE these fun and romantic things to do in Chicago! Perfect for a fun couples weekend getaway or even for a local!
75 of the very best things to do for couples in Chicago right here!
CHICAGO DATE IDEAS: ROMANTIC THINGS TO DO IN CHICAGO
Date Night Ideas
Go salsa dancing at Alhambra – If a high energy dancing experience with the most fantastic artwork, top-notch cultural cuisine, and a theatre-like atmosphere is what you're looking for, then you can't go wrong at Alhambra. With new bands and other acts coming and going often, there's always sure to be a memorable night.
Robot City Workshop Robo Date Nights – This place isn't just for kids. You and your partner can build a robot together and participate in several other couples' challenges on date night. Grab a beer and reserve your spot because this is a fun night designed to bring out the kid in you.
The Adler Planetarium After Dark – Climb up to the Doane Observatory and stargaze together during Adler After Dark. The planetarium provides you with examples so that you can pick out the constellations and planets you want to see.
Lakeshore Drive-in – Here's the perfect way to enjoy a movie or concert in the intimate space of your car. Nobody is bumping into you, no loud kids, just two bae's cuddled up in sweet bliss.
Steppenwolf Theatre – Laugh, cry, and rejoice at one of Steppenwolf's powerful performances. The theater employs a cast of wonderful actors that grace the stage every week to showcase their art to the city of Chicago. Tickets go fast, so be sure to reserve them in advance online.
Have a Jazz Night at The Green Mill – Just a short drive from Montrose beach is a Jazz cocktail lounge that premieres great bands every week. This place has tons of history and has been swingin' since 1907.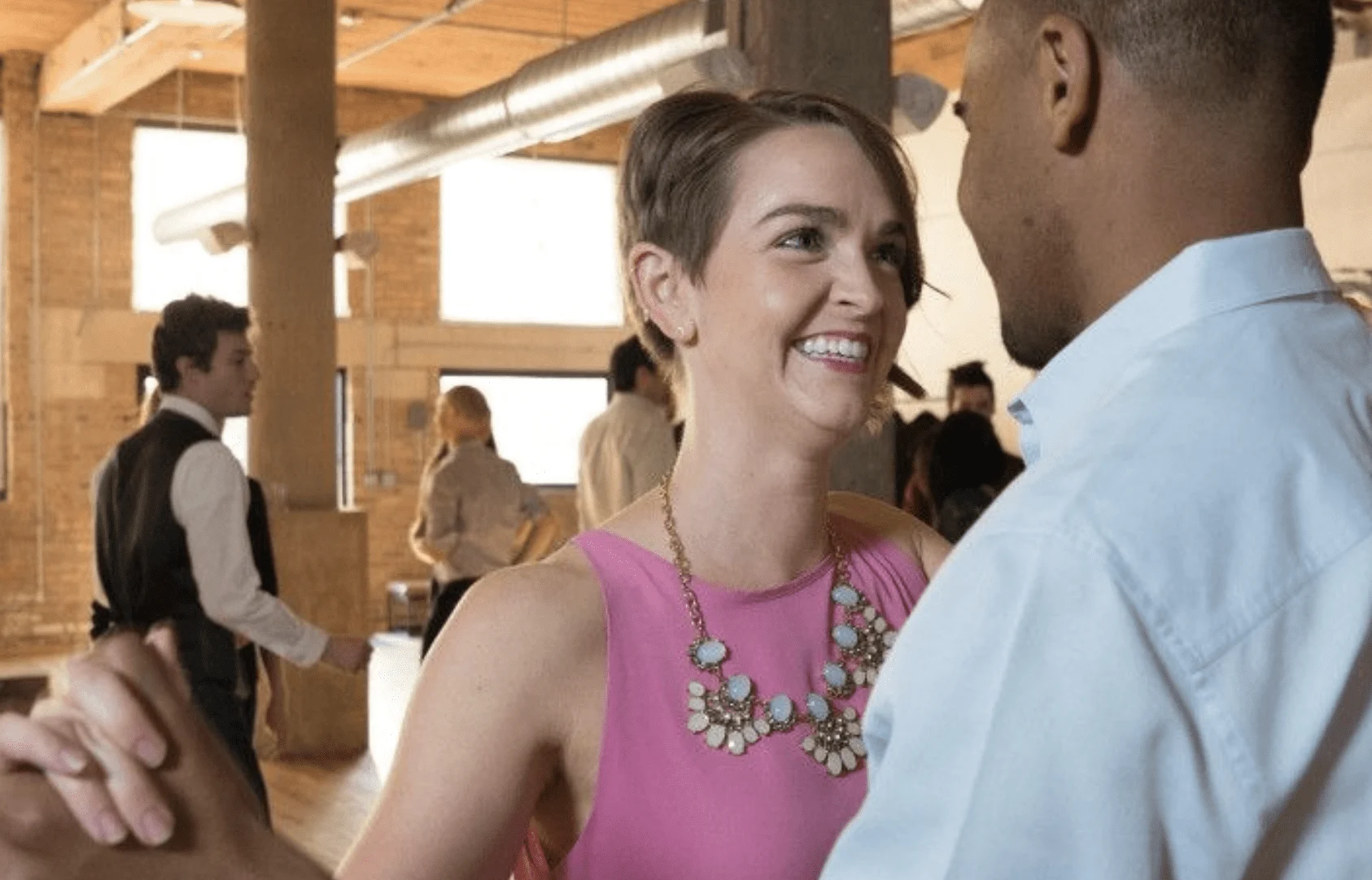 Fun Date Ideas Chicago
AIRE Ancient Baths – This unique experience is a treatment of baths and rituals inspired by ancient civilizations in an absolutely beautiful candlelit temple. AIRE offers couples packages that pamper you into utter bliss for hours.
Kayak along the Chicago River – You two won't be the only ones boating down this vast waterway. With the bustling Chicago traffic being the way it is, exploring the city by Kayak is the best way to experience the full view of the windy city in one morning.
Go for a cooking class at The Wooden Spoon – How awesome would it be to learn to cook for your love from a professional chef? At The Wooden Spoon, you'll be guided through the preparation and cooking phase of a delicious meal. Although this is a group course, each individual gets personal attention from the instructor. Bon appetit!
Play Scrabble at The Darling – Right out of a romance novel, this intimate experience is designed for the most sophisticated of couples. For a secluded getaway, reserve a stay in The Library for Dinner and drinks, or the Rose Garden for a quiet picnic in a meadow of Eglish culture. If you prefer to be more social, then The Ballroom offers a chance to sit, play, and chat with fellow Chicago natives.
Magic Parlour Magic Show – If you thought you were too old for magicians, you were wrong. This upscale magic show will wow you in a private ballroom of no more than 50 people. If you'd like to treat your date to a private show, V.I.P. tickets are available for a personal viewing to kick off the magic of the night.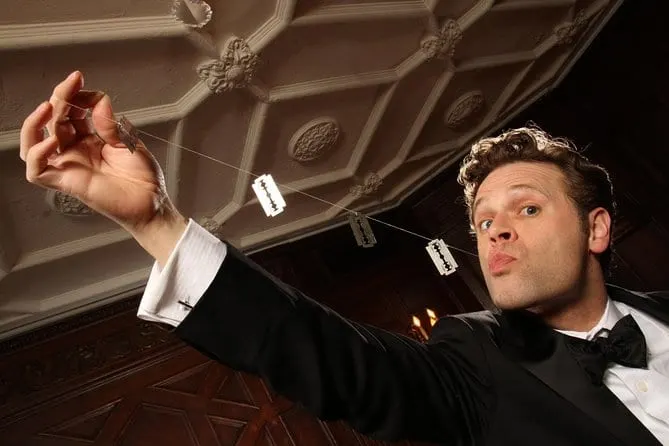 The Forge: Lemont Quarries – For adventurous couples, Chicago has one of the best dating spots in the nation. Ziplining, mountain biking, and climbing are just a few of the activities to embark on here. They also have a globe dining experience that places you outside in a climate-controlled bubble to have a romance-filled evening meal with the city's view all around.
Fox in a Box Escape Room – Just moments away from Little Italy is an incredibly immersive escape room experience you won't soon forget. Tied up, you and your date will have an hour to flea from a serial killer in Zodiac. Get into mischief as you rob a band in The Bank. That's not all; Fox in a Box has several other escape rooms and a digital gaming experience to keep you occupied while you wait for your turn for this team building funhouse.
The Annoyance Theatre – This long-standing Improv comedy club hosts a cast of comedians putting on an original show every night! This isn't your grandma's comedy show; these guys are uncensored and untamed.
Andersonville's Chicago Magic Lounge – Hidden inside a laundromat, the entry to this Chicago gem sets the tone right off the bat. You'll enjoy close up magic shows in a bar and restaurant environment that'll have you wanting to come back for more.
Play WhirlyBall – Come and play a wacky game that combines Wiffle ball and bumper cars. This location offers 30-minute sessions for just fifteen dollars a person, so you and your date can team p and take down the competition. In addition to that, Chicago's WhirlyBall also has laser tag, bowling, and a bar called The Pivot Room with a traditional American menu and beer on tap.
I don't know about you but I personally think this is one of the best rainy day date ideas in Chicago!
KOVAL Distillery – Not only can you tour the distillery and taste their assortment of spirits, but you can also sign up for a cocktail class where they will teach you to mix and blend like a pro.
Tommy Guns Garage – Hands down, one of the most exciting dinner theatre musicals you'll ever witness is at Tommy's Gun Garage. They'll take you back to the roaring '20s for a high stakes dining experience. Hold your lover close because this audience participation show is full of gangsters, thugs, and cops.
Romantic Date Ideas Chicago
Helicopter tour over Chicago – Several companies will fly you over the Chicago skyline and show you why so many chose to live here. This may be the closest you can get to a magic carpet ride in the midwest. Don't you dare close your eyes!
Oz Park Picnic – Lay out a blanket and have an enchanted picnic together as children play all around in Oz Park. This park of over 14 acres features many sights of the movie" The Wizard of Oz." It's a favorite for locals to play and relax.
Drinks at a rooftop bar including J Parker – Atop the Hotel Lincoln is a hidden Chicago gem with some breathtaking views. Up here, you'll be able to enjoy a cocktail while overlooking the water and city. Watching the sunset here is a must!
Go bowling at Pinstripes – You don't have to choose between a fancy date and a casual game night. Pinstripes combine an elegant Italian restaurant setting with the option to play either bowling or bocce.
Untitled Supper Club show – Just a block away from the Chicago riverwalk is a romantic masterpiece of an establishment. Upscale food meets live music and burlesque shows. Untitled goes the extra mile to make you feel like a prohibition-era high roller.
Pedal Boat Ride In Humboldt Park – Glide down the water pathway in a swan-shaped boat for two, powered by love. Actually, it's propelled by a pedaling couple, but you two will feel as if your connection is growing when exploring the park in the cutest way possible. A totally cute date idea in Chicago.
Chicago Botanic Garden – Walking through this famous Chicago Garden is like stepping into a new world. Several Islands connected by bridge display all kinds of flowers and are a landing spot for traveling couples visiting the city each year.
The Davis Theater – Take part in a piece of windy city history and see a movie in The Davis Theatre. It's been around since 1918 and is still going strong.
Ride Navy Pier's Ferris Wheel – The Centennial Wheel is perfect for romantic views of the city. Their enclosed gondolas make for more of a comfortable ride even in the chillier months, and their V.I.P. gondola offers several amenities, including a glass floor and comfy seats.
There are two unique ways to observe the full scope of Chicago. One is 360 Chicago, where you'll see a panoramic view from 1,000 feet up. The other way is the Skydeck, which is of similar height and contains a glass ledge that allows you to step a few feet off the building and look down below through the floor.
Three Dots and a Dash – This tiki bar offers some of the most well mixed and freshly squeezed fruit drinks in the nation. Once you step into this tropical atmosphere and it'll be like you two are on a honeymoon.
Go for a staycation in a Chicago hot tub suite – There is nothing like a vacation in a really romantic hotel in Chicago.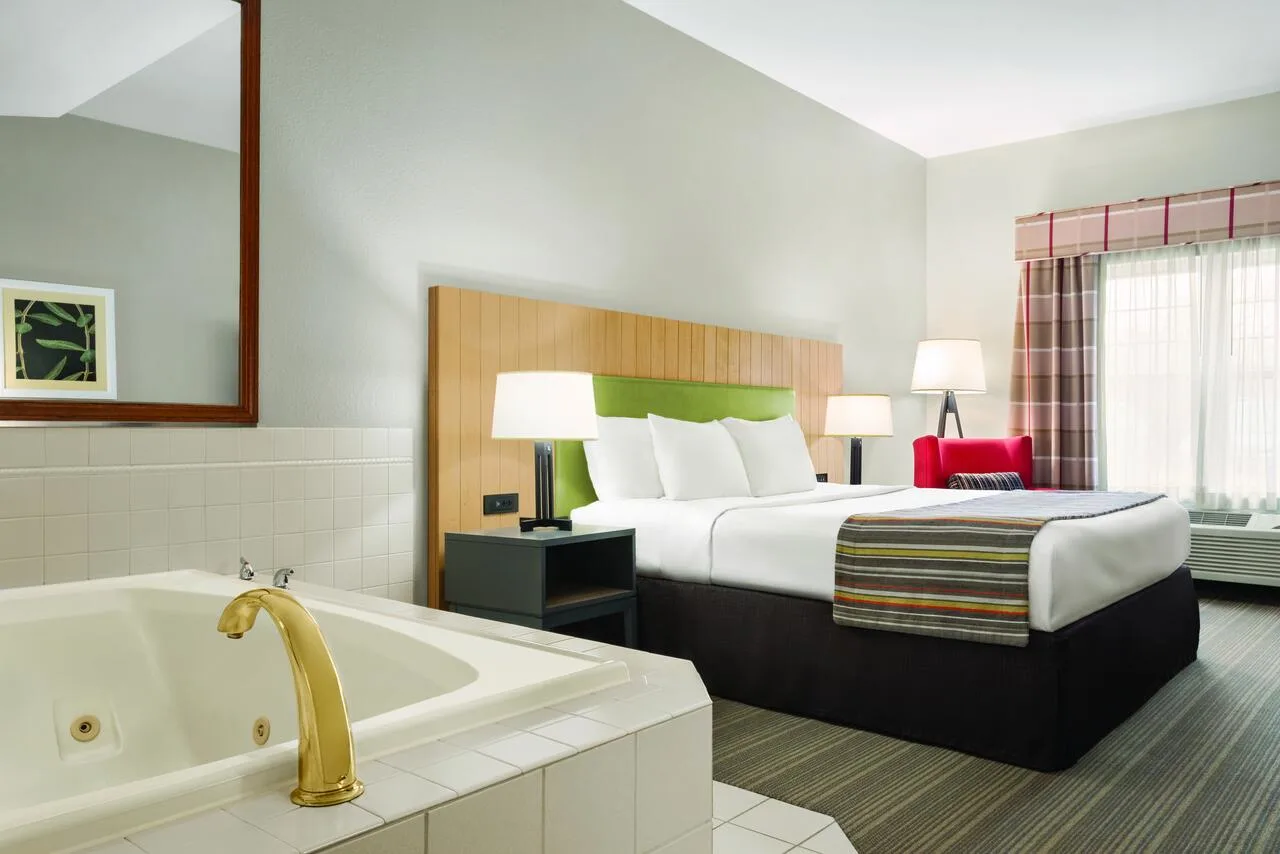 First Date Ideas
Go to a brewery, wether Lagunitas, Goose Island or Brewhouse Revolution – There are plenty of breweries and taprooms to choose from for a pleasant first date. You can try Lagunitas for a live music social venue or try Revolution for the most diverse section of beers. If it's an A1 tour you're looking for, Goose Island is the place you want to be.
Ride Divvy Bikes along the lakefront trail – Getting to know someone new is best done in the open air with no real destination. The Lakefront trail that stretches 18 miles through Chicago is a great place to rent a bike and spend the morning chatting.
Go to a comedy show at Second City – For decades Second City has been making Chicago laugh with its stand-up/improv comedy shows. They also offer classes if you want to join in on the fun.
Alternatively Laugh Factory or Zanies – If that doesn't tickle you fancy the just across the street from Second City is another great comedy club, Zanies. Or go to the famed Laugh Factory and watch top acts take the stage.
Lincoln Park Conservancy – Imagine the stories you'll tell if your first date was in the gorgeous gardens of Lincoln Park.
Have drinks at Truluck's – With the fine dining atmosphere and top-notch seafood and steak, Truluck's sets the tone for dates.
History Happy Hour at the Chicago History Museum – Enjoy a couple of drinks on the house and explore the new exhibits in the museum. Live a little, learn a little.
Sunrise From North Avenue Beach – Climb up to the beach house upper deck and witness the most beautiful view of the horizon. No doubt, a romantic way to start your morning.
Go to Chinatown on the water taxi – Take the Water Taxi down the Chicago River to immerse yourself in the culture in Chinatown. There's always something new to experience here.
57th Street Books – When finding things out about each other, it helps to have a common interest. If it's books that you have in common, then 57th street books have various books for you to chat about and give recommendations.
Lincoln Park Zoo – Nestled next to Lake Michigan inside Lincoln Park, Chicago's zoo hosts nearly 200 species of animals. Marvel at the cute little monkeys, or sing with the birds; it's all good fun. Perfect for first dates.
Unique Dates
Brooklyn Boulders rock climbing – Brooklyn Boulders offers a beginner class for people just getting into rock climbing and a roping class that'll teach you how to do it on your own. This colossal establishment boasts 11,000 feet of area to climb on and many different types of surfaces.
Catcade in Lakeview – If you're a cat couple, then this will be the perrrrrfect spot for you. For $15 you can lounge, play games, and pet the cats in this rescue. They even offer cat yoga classes for those wanting to get as limber as their animal counterparts.
Go glass blowing – at Shatter Glass GroupMake beautiful art together in this 1.5 to 2-hour class. They work with you closely to give each student the individual attention they need to create something great! As always, be sure to dress appropriately for blowing glass. That means closed-toed shoes and non-synthetic clothing.
Penguin Foot Pottery BYOB – This date paradise offers wheel workshops on the weekends to give you a quick rundown of pottery. Penguin Foot is also a dating spot that you can go back to multiple times. One day a week for four weeks, you two can be lead in the process of making your very own unique creation.
Headquarters Beercade to play arcade games – Old school arcade game and booze, need I say more? Headquarters sometimes hosts parties, so your next date night may come with a surprise.
The Bahá'í House of Worship in Wilmette -This absolutely stunning temple is an excellent place for you and your love to sit and reflect on the concept of spirituality with those that follow the Bahá'í faith. For those of you who are looking for a chance to connect with the creator, The Bahá'í House of Worship offers just that in a majestic and open environment.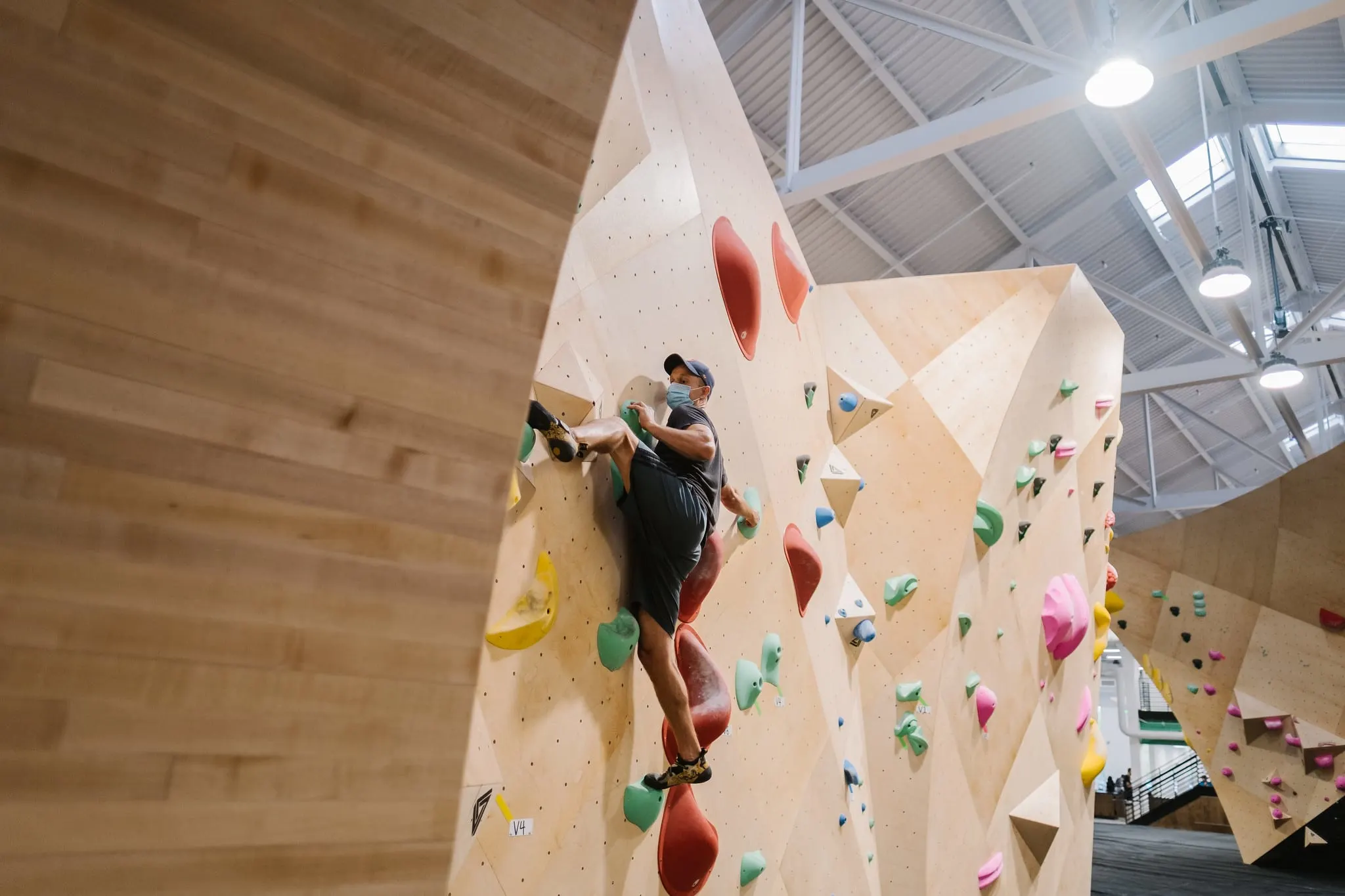 Visit Chicago's best art galleries on Ashland Avenue and Wood Street – Nurture your artistic side on Ashland avenue's Ian Sherwin Gallery. Or please your partner's sophisticated nature at the Chicago Gallery of Fine Art. There are several locations up and down this street to spend all morning enjoying each other's time and marveling at the art before you.
Neo-Futurarium – You have to experience this place to fully understand the attraction. This very creative theatre of performers seeks to bring a new feel to the arts, and if you come to see their show "The Infinite Wrench," you'll know just what they mean.
Hostel Earphoria Music/Open Mic Event – You'll find the young talent of Chicago hear demonstrating their art and performing music. This hostel/studio supports the youth and showcases their abilities. Show support and experience the next generation of superstars.
Circus Class at Aloft Loft – Twirl, flip, and climb your way to an exciting relationship at Aloft Loft. This is one of not many places in the country to learn circus arts like clowning, tightwire, aerial skills, acrobatics, etc. If uniqueness is what you're looking for, then this one should top the list.
Video Game Art Gallery – This art gallery seeks to showcase the frequently looked over but just as creative side of the gaming industry. Take in the artwork of games you may have seen through the years, and some you haven't. The gallery also hosts different exhibits to highlight the most fantastic parts of the gaming experience.
Joe's Turtle Racing at Big Joe's – That's right, turtle racing. Just a couple of miles west of Foster Beach is a dive bar with a twist. Every Friday night, the place is packed with locals and turtles, ready to race toward the finish line.
Antique hunting at Randolph Street Market – There are tons of hidden gems to be found on Randolph street. With events going on throughout the year, you two are sure to find something that has lasted through the years to symbolize your love.
Garfield Park Conservatory – The gardens in this park are some of the most diverse and breathtaking sights you'll get for the low low cost of absolutely free. In addition to the outdoor gardens, you'll have the option of the palm house, desert house, aroid house, and more!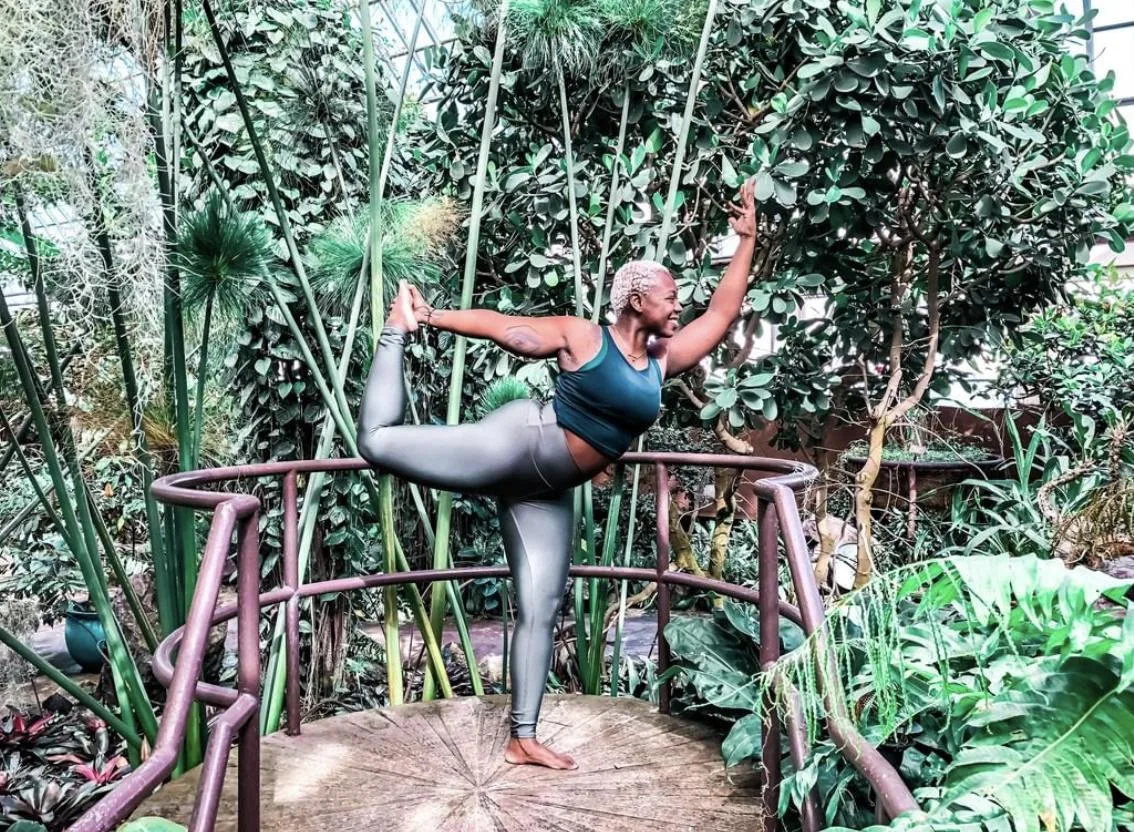 Royal Palms Shuffleboard Chicago – Just $40 gets you and your date an hour of alone time on one of these shuffleboards. Royal Palms is an excellent place for double or even triple dates.
Skatenight at Chicago Athletic Association Hotel – Come out and skate with the youth of Chicago. Admission is usually around $20, so your wallet is safe tonight.
The Wormhole Coffee – The most creative and decently priced cup of joe is found here. Come and try their unique twist on coffee done the Chicago way.
Doughnut Vault – If your pockets are a little light, you can always count on the always reliable and ever affordable doughnut. Their most popular eats won't cost you more than $4, and don't forget to wash it down with a nice cup of coffee.
Molly's Cupcakes – Molly's has a build your own cupcake option in which you can opt in to fill your cuppy cake with cake batter, peanut butter, peach cobbler, and more! In addition to that, you can also treat your sweetheart to ice cream, cookies, cheesecakes, pies, and candy.
Yoga at Millennium Park – If you two are a yoga couple, then break a mat and plop it down on the grass in Millineum park. You both won't be the only ones. If you're looking to give yoga a try, then there are usually 45-minute classes held every Tuesday, Thursday, and Saturday for free!
Relax on one of Chicago beaches – No matter what beach you choose, you can't go wrong. From Montrose beach and all the way up to Howard Beach, each blanket of sand along the coast provides it's own unique and romantic view of the city.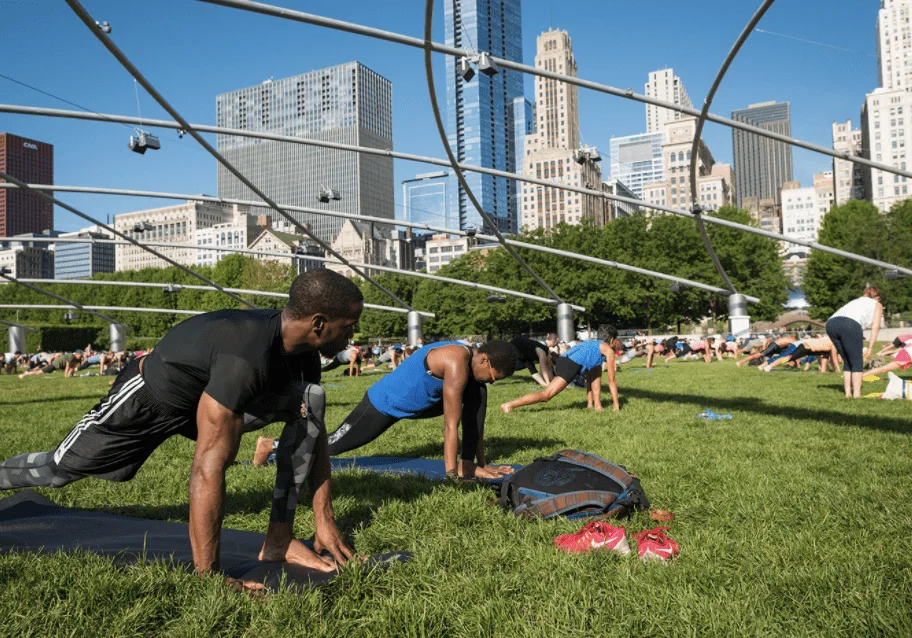 Romantic Restaurants and Cafes
Café Marie Jeanne – This small but delightful cafe has an atmosphere that I can only describe as "the perfect place to be on a rainy Saturday morning." Its menu of colorful sweets and American cuisine only complement this place's romantic design. A great place for an anniversary!
Dinner at Alinea – Three upscale dining experiences are what define Alinea. You have The salon menu, which offers around 11-courses. Or you can choose the very fancy Gallery Menu, which adds slightly more with a bit of flare. Then you have the incredibly romantic Kitchen Table, which is like having your own personal chef and crew just for you two.
The Aviary – The Aviary offers the most carefully put together menu of drinks and food items that will leave you stunned.
Gibson's Italia – Gibsons boasts the taste of Italy in this elegant restaurant, only deserving of the most superb couples like yourselves. Their menu of steak and classic Italian dishes will start your night off with flavor.
Somerset – Dust off your suit and tie or fancy dress for this one. When you step into Somerset, you feel as if you're dining with the rich and famous tonight. Their American menu takes some of your favorite dishes and turns them into culinary masterpieces.
Bavette's Bar & Boeuf – The top-notch French cuisine is what gives this restaurant the name it deserves. Treat yourselves to dinner by candlelight in a dim light dining area that begs for couples to come in and fall in love.
Chef's Special Cocktail Bar – You'll enter this American-Chinese restaurant and mediately be drawn toward the large bar. Chef's special offers a variety of special cocktails offered in mixed, stirred, or spritz'd.
The Social Table – You don't just come here for the food, but the experience. At this restaurant, you're not only the recipient, but you're also the chef. You'll be guided through the steps to prepare your own meal and drinks in a fun, social atmosphere. This is another one that is great for group dates.
Volumes Bookcafe – The name says it all. If you two partake in quite a bit of reading and prefer to do so with a cup of coffee, then there's no convincing to be done! Volumes also offers a menu of treats, beer, and wine.
Sawada Coffee – Come for the great coffee; stay for the atmosphere. This hipster scene is the ideal backdrop for a couple out on an afternoon date.
Seasonal Date Ideas
Summer Date Ideas – Movie in the park – The weather is nice, and the trees are green. Grab a couple of folding chairs and some popcorn for a night of classic movies in the park. Check the Chicago park district website for showtimes and locations.
Fall Date Ideas – See the fall colors in Jackson Park – Walking through The trees of Jackson park will not only give you that autumn is here, but that love is in the air. The park offers some of the most amazing views of falling leaves through a windy city.
Winter Date Ideas – Christkindlmarket – This European and German-themed winter wonderland is a tradition that is well known to Chicago. It's a yearly market of Christmas trinkets, goodies, and drinks. Perfect for a winter's night date.One of the best Christmas Date Ideas in Chicago!
Spring Date Ideas – Bike the 606 Trail – This trail is over two and a half miles of local foot traffic built over an old railway. The 606 takes you through some of the most historic and scenic parts of town.
**
That's it folks! Make sure you caption your fun time with some Chicago Quotes on IG!
***