Looking for adorable couple instagram captions?
Never fear, we have you covered with 100+ of the best!
Instagram Quotes About Relationships
I'm wearing the smile you gave me.
You're my favorite hello and my hardest goodbye.
I can't live without you, and I don't want to try.
I want to be with you until my last page.
When we're together, hours feel like seconds. When we're apart, days feel like years.
I still get butterflies even though I've seen you a hundred times.
I feel the fragrance of LOVE everywhere when you are near me.
Without you, I'm nothing. With you, I'm something. Together, We're everything.
Every day with you is the best day of my life.
Home is wherever I'm with you.
See also: date night quotes for couples.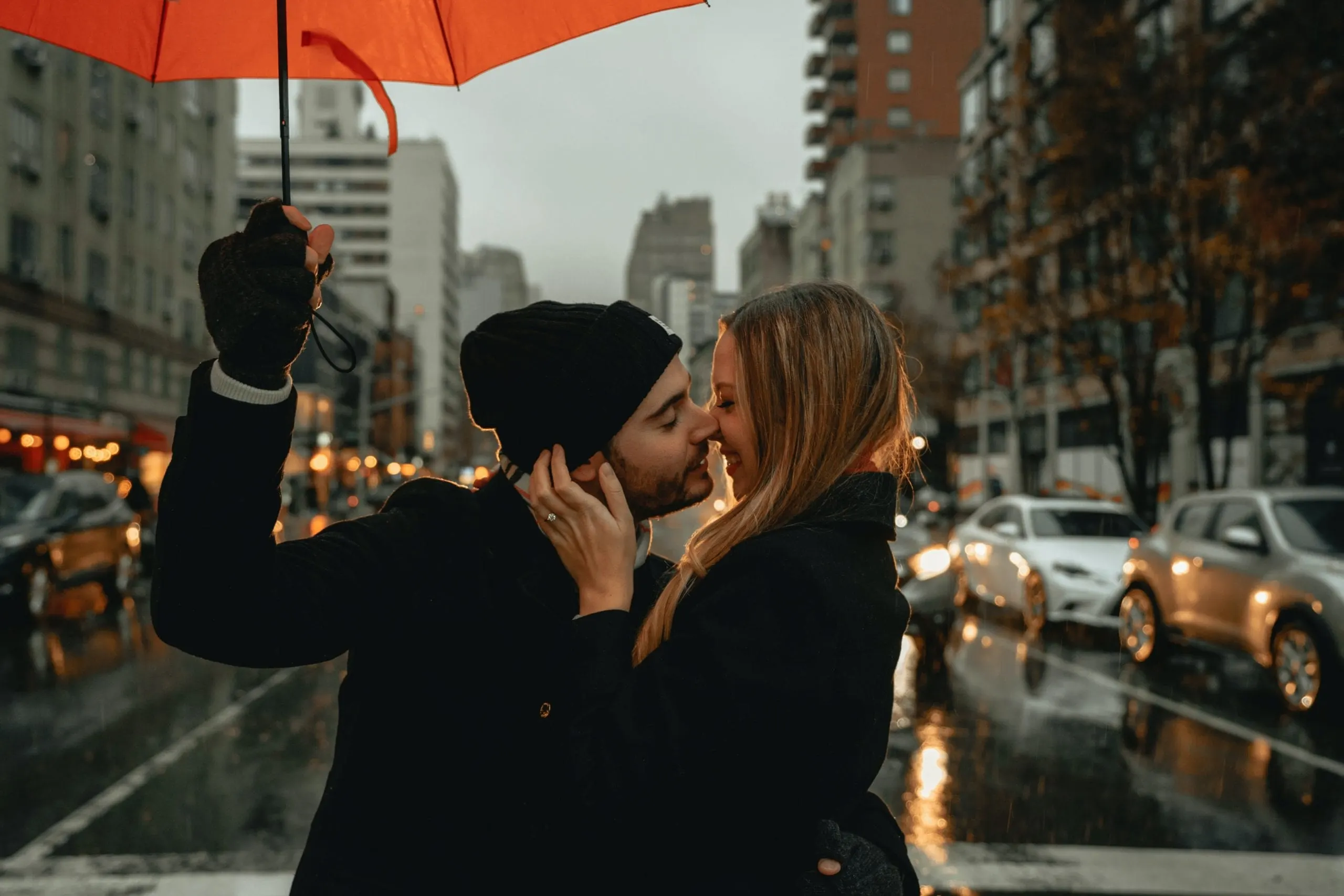 Cute Couple Captions
You stole my heart, but I'll let you keep it.
Every love story is beautiful, but ours is my favorite.
We together can make all places better. With you even hell looks like heaven.
You're my favorite place to go when my mind searches for peace.
One smile can't change the world, but your smile changes mine.
Individually, we are one drop. Together we are an ocean.
Love is when the other person's happiness is more important than your own.
Every day I spend with you, becomes the best day of my life.
You fill my heart with love and my life with happiness..!!
You're my Nemo. If you get lost in the great, big ocean, I'll find you.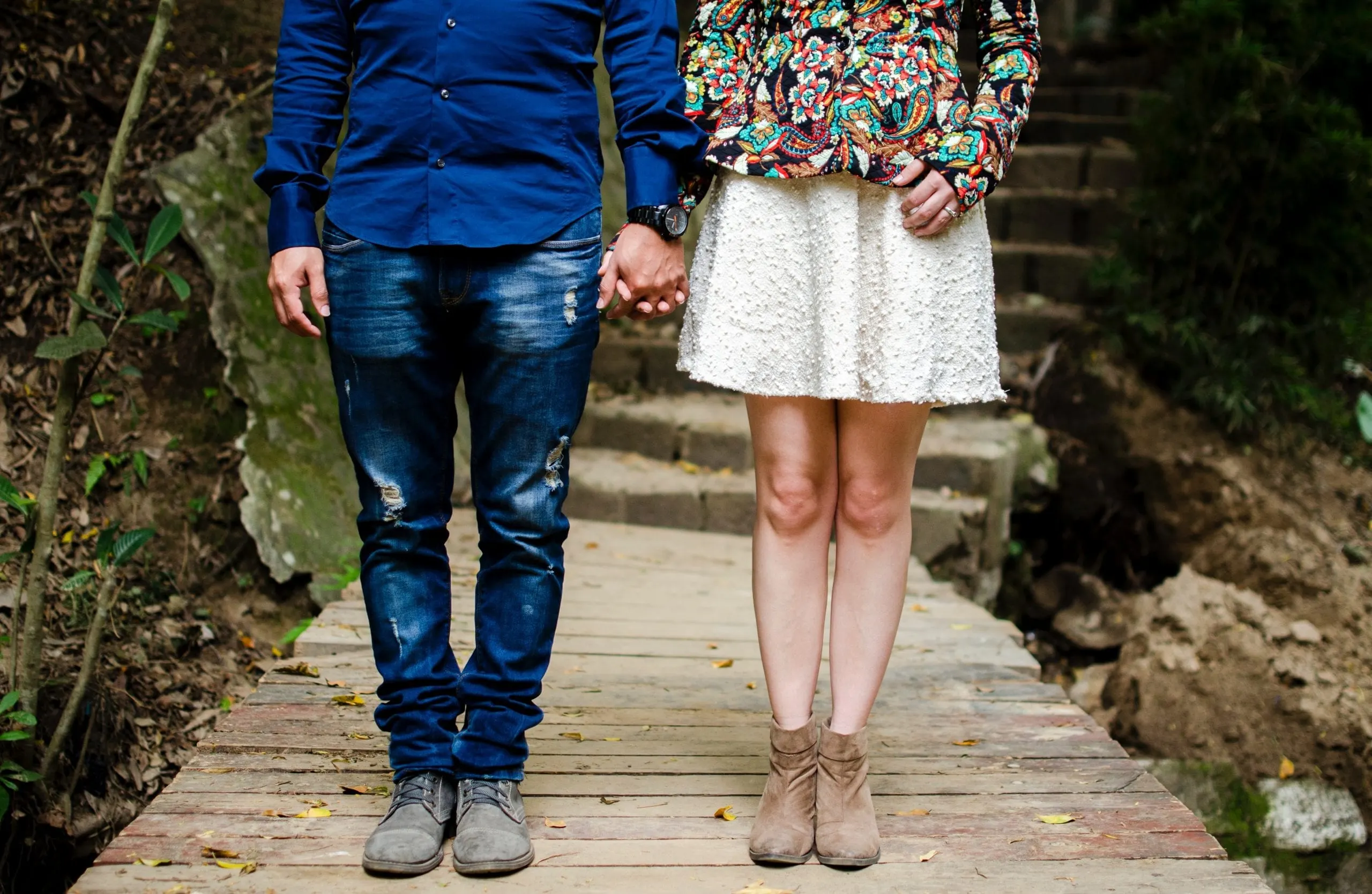 Couple Goals Captions
I love the way we look together – as sweet as sugar and as nice as ice.
We are like a deck of cards; different colors and symbols but one cannot work without the whole set.
"Affection is when you see someone's strengths; love is when you accept someone's flaws." – One Day
My relation with you is not like Rain, Which comes and goes away, My relation is like Air, Sometimes Silent but always Around You.
I love my eyes when you look into them. I love my name when you say it. I love my heart when you touch it. I love my life when you are in it.
When people talked about soul mates, I never believed them; until I met you.
"Love is not the absence of logic but logic examined and recalculated heated and curved to fit inside the contours of the heart" – Tammara Webber
Everyone has their weakness, but I have two: everything you say, and everything you do.
If I could reach up and hold a star for every time you've made me smile, the entire sky would be in the palm of my hand.
"The best love is the kind that awakens the soul and makes us reach for more, that plants a fire in our hearts and brings peace to our minds, and that's what you've given me." – The Notebook
Funny Couple Captions
We go together like hot sauce and everything.
A relationship is when one person is always right and the other person is the boyfriend.
He's not perfect, but at least he's not from my hometown.
I love you with all my butt. I would say heart, but my butt is bigger
I like you even when I'm hungry.
I knew I had to make you mine when you laughed at my jokes.
Sometimes, I wonder how you put up with me. Then, I remember: 'Oh I put up with you, so we're even.'
I know I'm a handful, but that's why you've got two hands.
The only person in the world that I'd share my snacks with.
Forget the butterflies. I feel the whole zoo when I'm with you.
See also: travel captions for couples.
Silly Couple Captions
There's nothing much to see here. Just a pair of weirdos madly in love.
Is it weird that I think that we're even weirder together?
I love you more than pizza.
Let's face it, we're both addicted to this thing called "love."
How can I face my problem if my problem is your face? I mean, it's so attractive and mesmerizing!
Together, we'll put Hershey's out of business! That's how sweet the two of us are.
I promise to always be by your side. Or under you. Or on top. Your choice!
We just found out that kissing burn approximately 6.4 calories per minute.
The first time I texted him, he didn't reply because he fainted.
You love flowers, but you cut them. You love animals, but you eat them. You told me that you love me, so now I'm scared.
See also: Taylor Swift quotes about love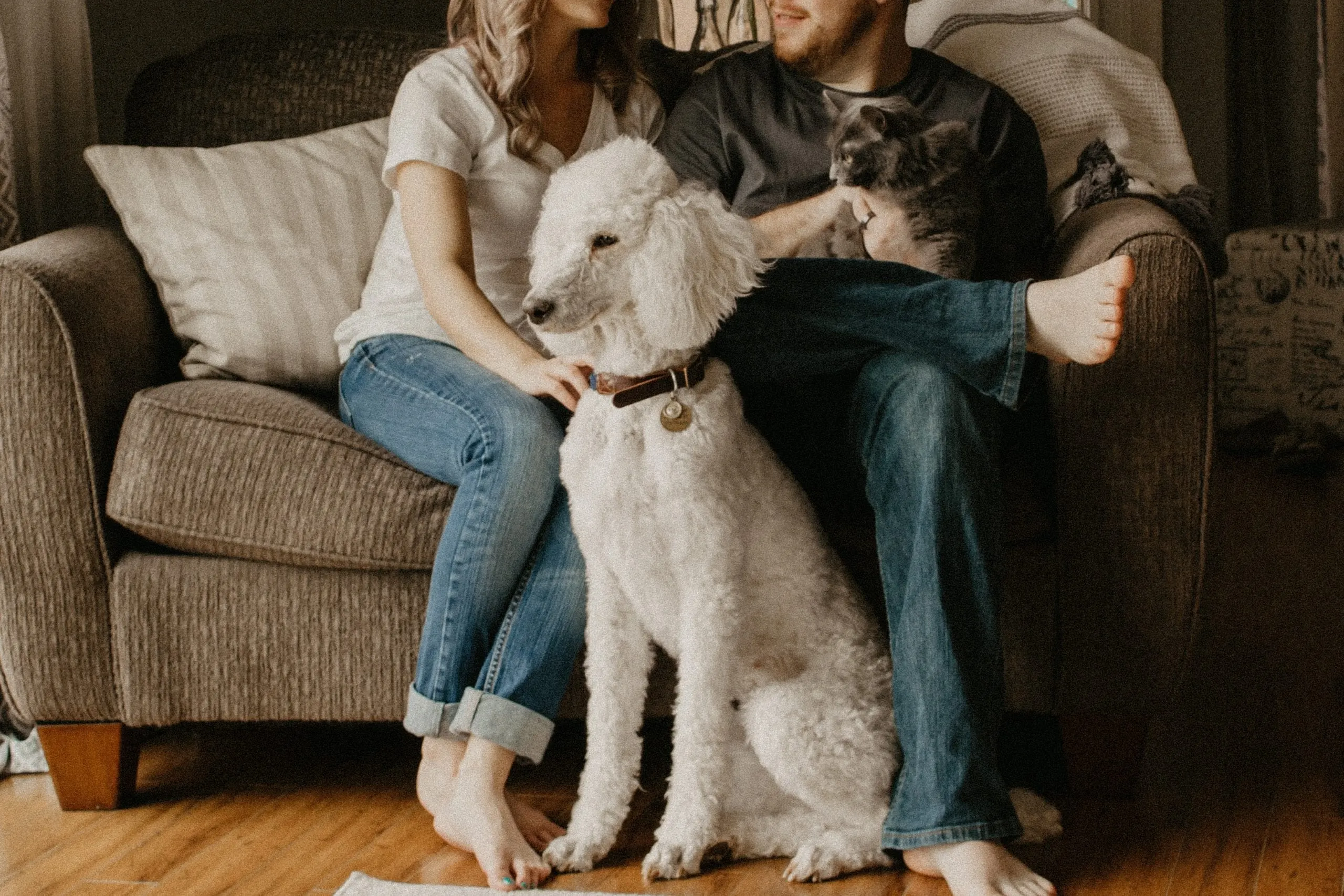 Christmas Couple Captions
In the wise words of Mariah Carey: All I want for Christmas is you.
"For it is plain, as anyone can see. We're simply meant to be." — The Nightmare Before Christmas
If you need us between now and New Year's, we'll be under the mistletoe.
"Nothin's under the tree, but I'm not blue cause I've got you, and baby you've got me. And this holiday we're gonna be OK. We ain't got much, but baby we've got us, and that's all we need." — Ryan Stevenson
Christmas may still be coming, but I've already got the best present.
While everyone else is dreaming of snow, I'm dreaming of many more holidays with you.
Not all treasure is silver and gold. Merry Christmas, my love.
We're counting down the days until our first Christmas together.
I love you because you know how to make this spirit bright.
Our first December to remember.
See also: Christmas dates for couples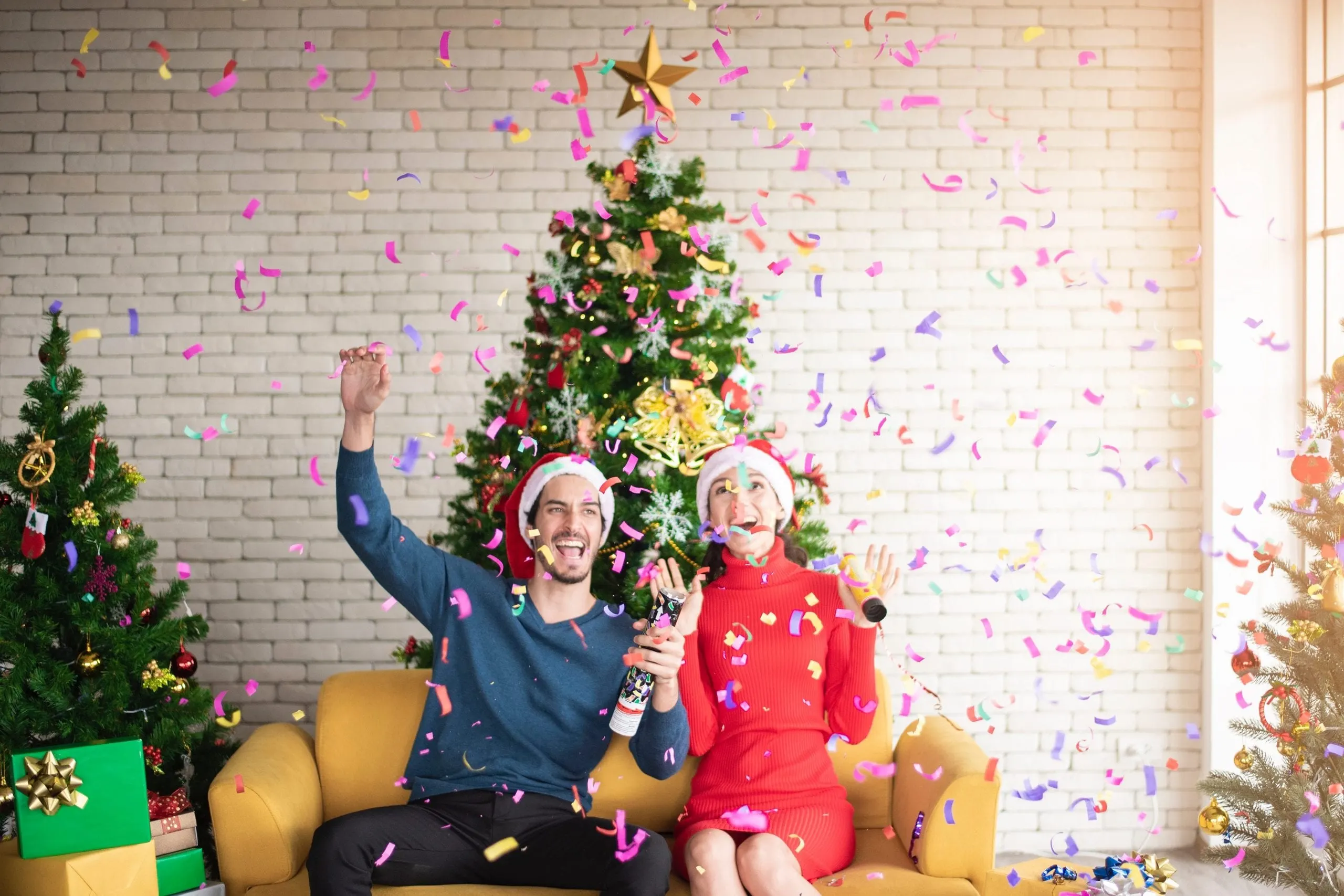 Prom Captions For Couples
"I never want to stop making memories with you." — Beverly Preston
"Yeah, we were dancing. Like it was the first time, first time. Yeah, we were dancing. Dancing with our hands tied, hands tied." — Taylor Swift, "Dancing With Our Hands Tied"
"Baby, I'm dancing in the dark with you between my arms." — Ed Sheeran
"If the whole world was watching, I'd still dance with you." — Niall Horan, "This Town"
"When I see your face, there's not a thing that I would change. 'Cause you're amazing just the way you are." — Bruno Mars, "Just The Way You Are"
"A picture is worth a thousand words, but the memories are priceless." — Unknown
"And your heart's against my chest. Your lips pressed to my neck. I'm falling for your eyes, but they don't know me yet. And with a feeling I'll forget, I'm in love now." — Ed Sheeran, "Kiss Me"
"Anyone can catch your eyes, but it takes someone special to catch your heart." — Unknown
"You are the finest, loveliest, tenderest, and most beautiful person I have ever known — and even that is an understatement." — F. Scott Fitzgerald
"When you meet the one who changes the way your heart beats, dance with them to that rhythm for as long as the song lasts." — Kirk Diedrich
See also: teen date ideas for couples and high school date ideas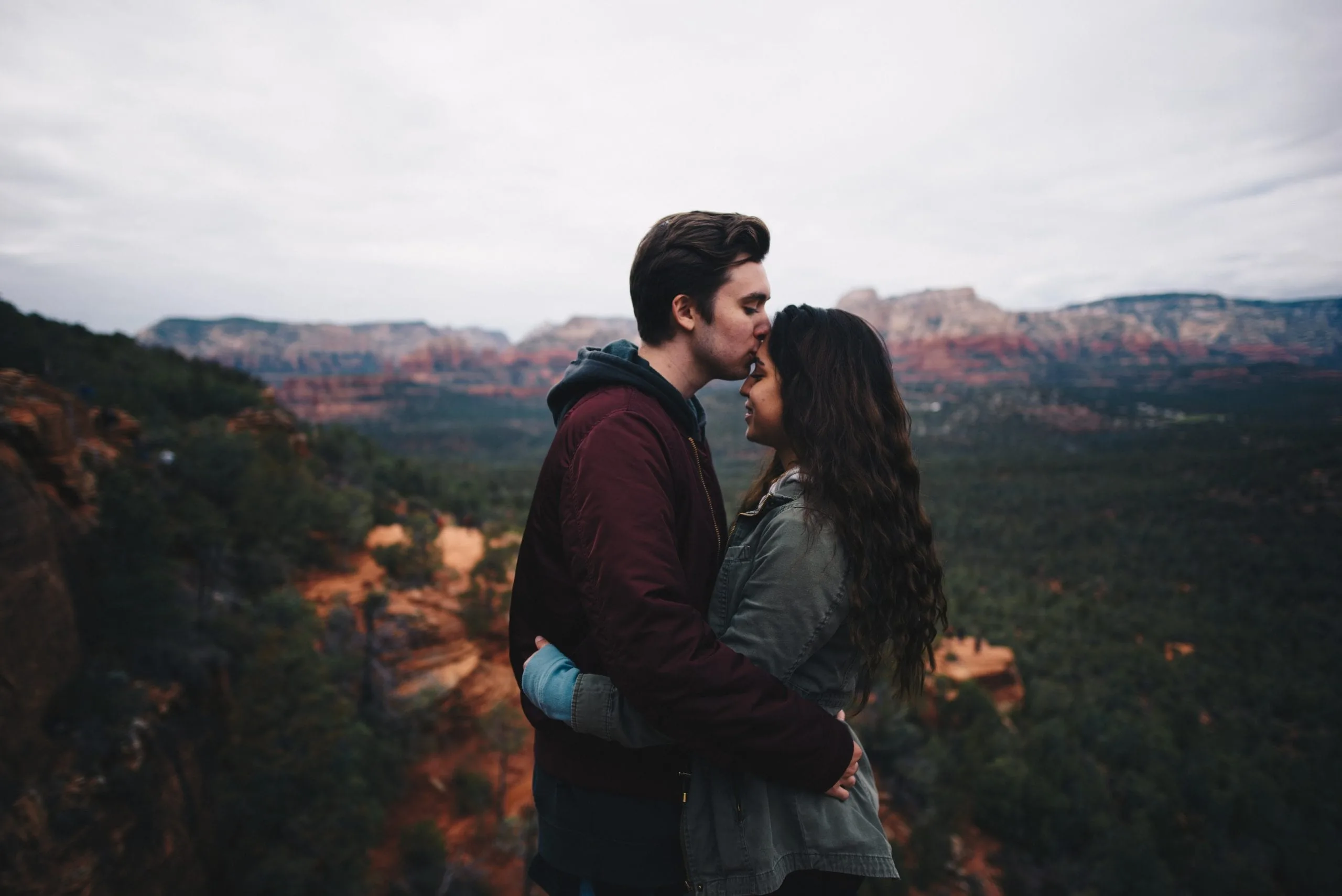 Instagram Captions About Relationships
"We are most alive when we're in love."—John Updike
"When you realize you want to spend the rest of your life with somebody, you want the rest of your life to start as soon as possible."—Harry (Billy Crystal)
"True love stories never have endings."—Richard Bach
"The most important thing in life is to learn how to give out love, and to let it come in."—Morrie Schwartz
"Love is composed of a single soul inhabiting two bodies."—Aristotle
"There is always some madness in love. But there is also always some reason in madness."—Friedrich Nietzsche
"The best thing to hold onto in life is each other."—Audrey Hepburn
"Love does not consist in gazing at each other, but in looking outward together in the same direction."—Antoine de Saint-Exupéry
"You know you're in love when you can't fall asleep because reality is finally better than your dreams."—Dr. Seuss
"A dream you dream alone is only a dream. A dream you dream together is reality."—Yoko Ono
See also: anniversary quotes for couples
New Couple Instagram Captions
Just hanging out with the person who makes me truly happy, NBD.
Here is the first of many embarrassing photos that I will definitely delete immediately if we break up.
Making memories with you, is my favorite thing to do.
People of the Internet, check out my significant other… ain't they cute?
Don't worry, we're better at being together than we are at taking selfies.
"Whenever I'm alone with you, you make me feel like I am home again." — The Cure
"Sometimes what you're looking for comes when you're not looking." — Unknown
"When I saw you I fell in love, and you smiled because you knew." — Giuseppe Verdi
I used to think that posting couples pics on Insta was cheesy AF — then I met you.
Damn, we look good together.
See also: Romantic Couple Love Quotes
Cute Instagram Captions For Boyfriend
If you are lucky enough to find a weirdo, never let them go.
I love my crazy, goofy, sometimes stupid boyfriend.
Sometimes I wonder how you put up with me. Then I remember, oh I put up with you. So we're even.
Let's cuddle so I can steal your body heat.
I love you. You annoy me more than I ever thought possible. But I want to spend every irritating minute with you.
You text him, he doesn't text back. He was obviously so excited that you texted him that he fainted.
Yeah, I know he's cute. but he's mine, touch him and I'll kill you.
Despite the contradictory advice circulated in the late '90s, if you want to be my lover, please do not get with my friends.
Every girl has her best friend and true love. But you're really lucky if they're all the same person.
If she's honest, funny, laid back, can hold her liquor, has a dirty mind and an even dirtier vocabulary, eats pizza, and lets you touch her butt… marry her yesterday.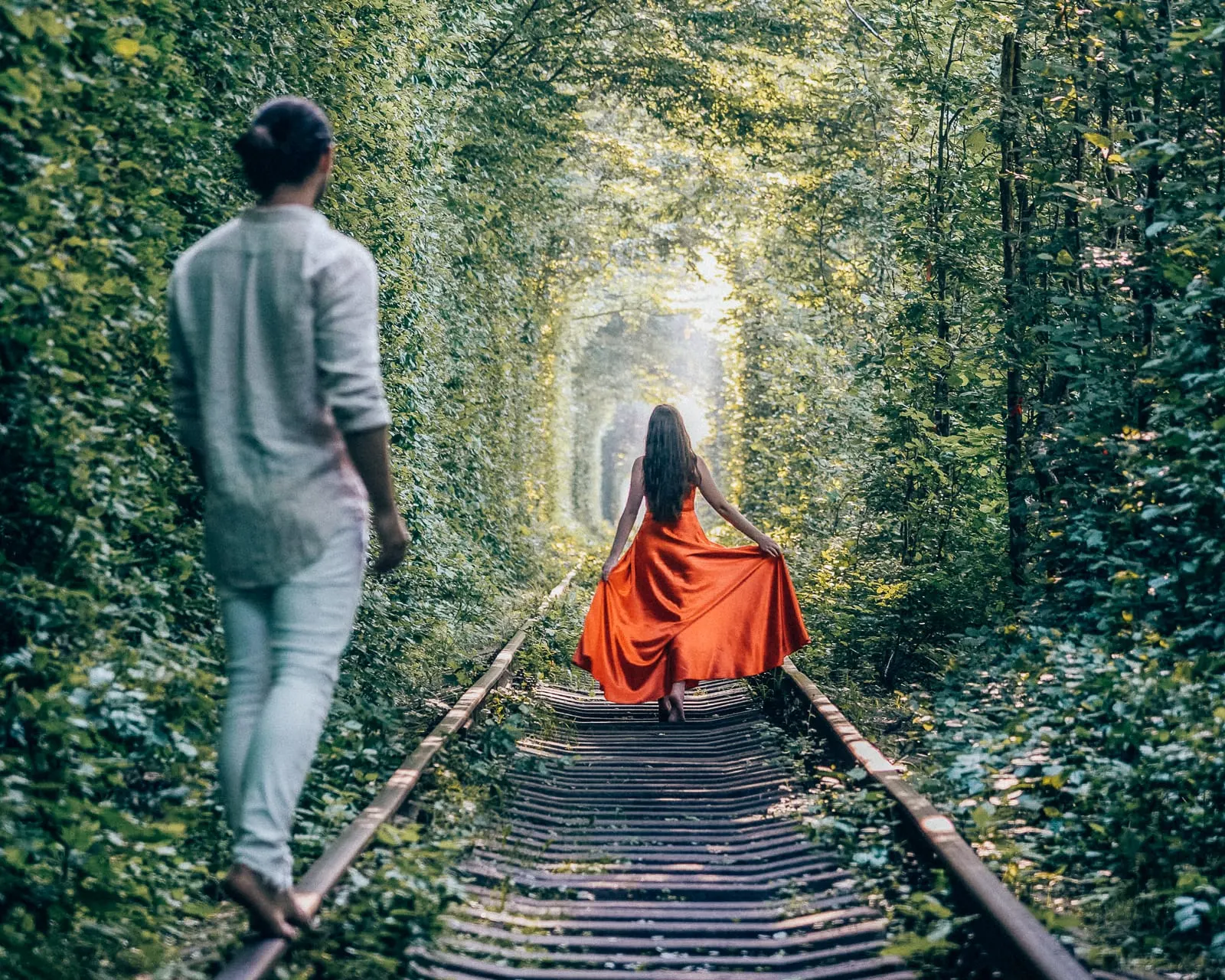 Non Cheesy Couple Captions
Well, I'm in love.
I like it when you smile. It's cute.
"Nobody really likes us except for us." —Drake
I'd take you to the movies but they don't let snacks inside.
You don't know how lovely you are.
It wasn't love at first sight. It took a full five minutes." — Lucille Ball
"Home is wherever I'm with you." — Edward Sharpe and the Magnetic Zeros
Don't need no butterflies when you give me the whole d*mn zoo." — Hailee Steinfeld & Grey
"Sometimes what you're looking for comes when you're not looking." — Unknown
Don't worry. They made a great impression on my parents.
Marriage Captions
You made me believe in love at first sight.
I stopped thinking about finding another significant person when I met you.
I promise that I will be there for you through thick and thin.
I don't marry a person I can live with. I marry a person I can't live without.
A family is the greatest gift you could imagine.
I have someone to love – it means I have a family.
With this ring, I give you my heart, my constant love and support.
The love I feel towards you is an eternal and never-ending journey.
Having you in my life, I realized what it is like when a person means the whole world to you.
There is no other place I'd rather be but with you by my side.
See also: struggling marriage quotes and date ideas for married couples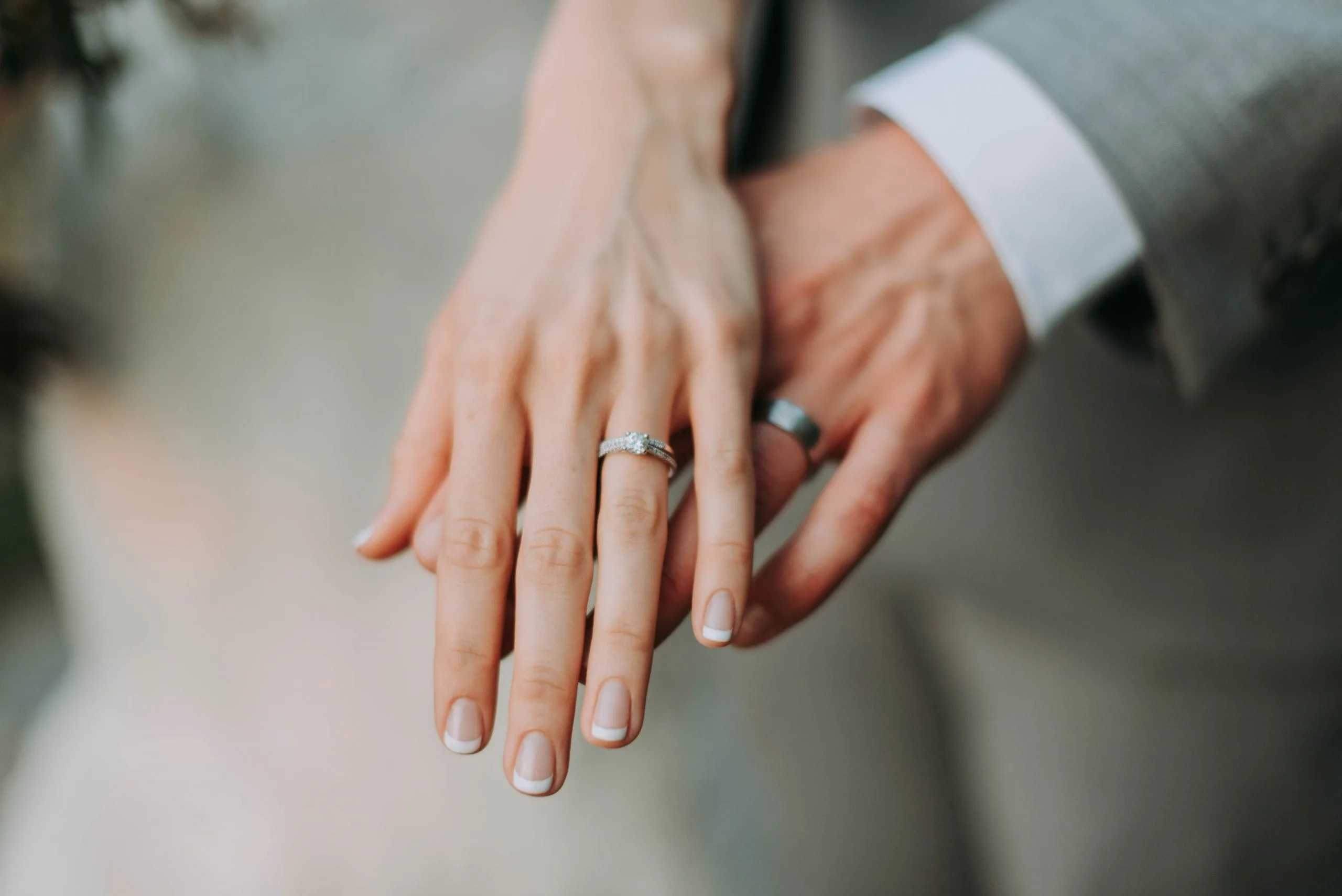 Love Captions For Her
Kissing you is my favorite hobby. Holding you is my favorite pastime.
I promise to handle your heart with care and treasure it with love.
You may not be perfect, you are flawed like all humans. But you are perfect to me and that's all that matters.
Time and time again I have to pinch myself when I see you next to me. You are my dream come true.
You are the one for me. I have never been so sure of anything in all my life.
Your smile is intoxicating. It lingers, it captivates my heart.
The power of your smile should never be underestimated. It melts my heart and touches my soul.
You can do no wrong in my eyes. You are perfect!
Not so long ago I was alone and lost, and then you came along and I was home. Thank you for finding me.
I crown you the Queen of my heart.
Mushy Instagram Captions
P.S. I love you.
Cute Instagram couple? Here we are!
You're my favorite flavor.
Sometimes only the thought of you can make me smile.
Who knew we were made for each other? I did!
The best relationship begins and ends with love.
When I look into your eyes I see our future together.
I am happy anywhere with you, and sad anywhere without you.
The first time I saw you…butterflies; today, still butterflies.
I can't live without you and I don't want to try.
Disney Captions For Couples
"All at once everything looks different, now that I see you." — Tangled, "I See the Light"
"Let me share this whole new world with you." — Aladdin, "A Whole New World"
"They say if you dream a thing more than once, it's sure to come true." —Sleeping Beauty
"Yes, you'll be in my heart. From this day on, now and forever more." — Tarzan, Phil Collins, "You'll Be in My Heart"
"For it is plain as anyone can see, we're simply meant to be." — The Nightmare Before Christmas
"I know you, I've walked with you once upon a dream." — Sleeping Beauty
"So this is love. So this is what makes life divine." — Cinderella, "So This Is Love"
"You're the best thing I never knew I needed." — The Princess and the Frog
"Can you feel the love tonight?" — The Lion King, "Can You Feel the Love Tonight"
"I choose you." – Aladdin
See also: the best disneyland quotes and captions
Long Distance Relationship Captions
"Absence makes the heart grow fonder, but it sure makes the rest of you lonely." – Charles M. Schulz
"Ever has it been that love knows not its own depth until the hour of separation." – Kahlil Gibran
"As contraries are known by contraries, so are the delights of presence best known by the torments of absence." – Alcibiades
If you think missing me is hard, you should try missing you.
"The art of love is largely the art of persistence." – Albert Ellis
"Distance unites missing beats of two hearts in love." – Munia Khan
Missing someone is a part of loving them. If you're never apart, you'll never really know how strong your love is.
"Love knows not distance; it hath no continent; its eyes are for the stars." – Gilbert Parker
"Distance means so little, when someone means so much." – Tom McNeal
"The simple lack of her is more to me than others' presence." – Edward Thomas
See also: Long distance date ideas and long distance gift for him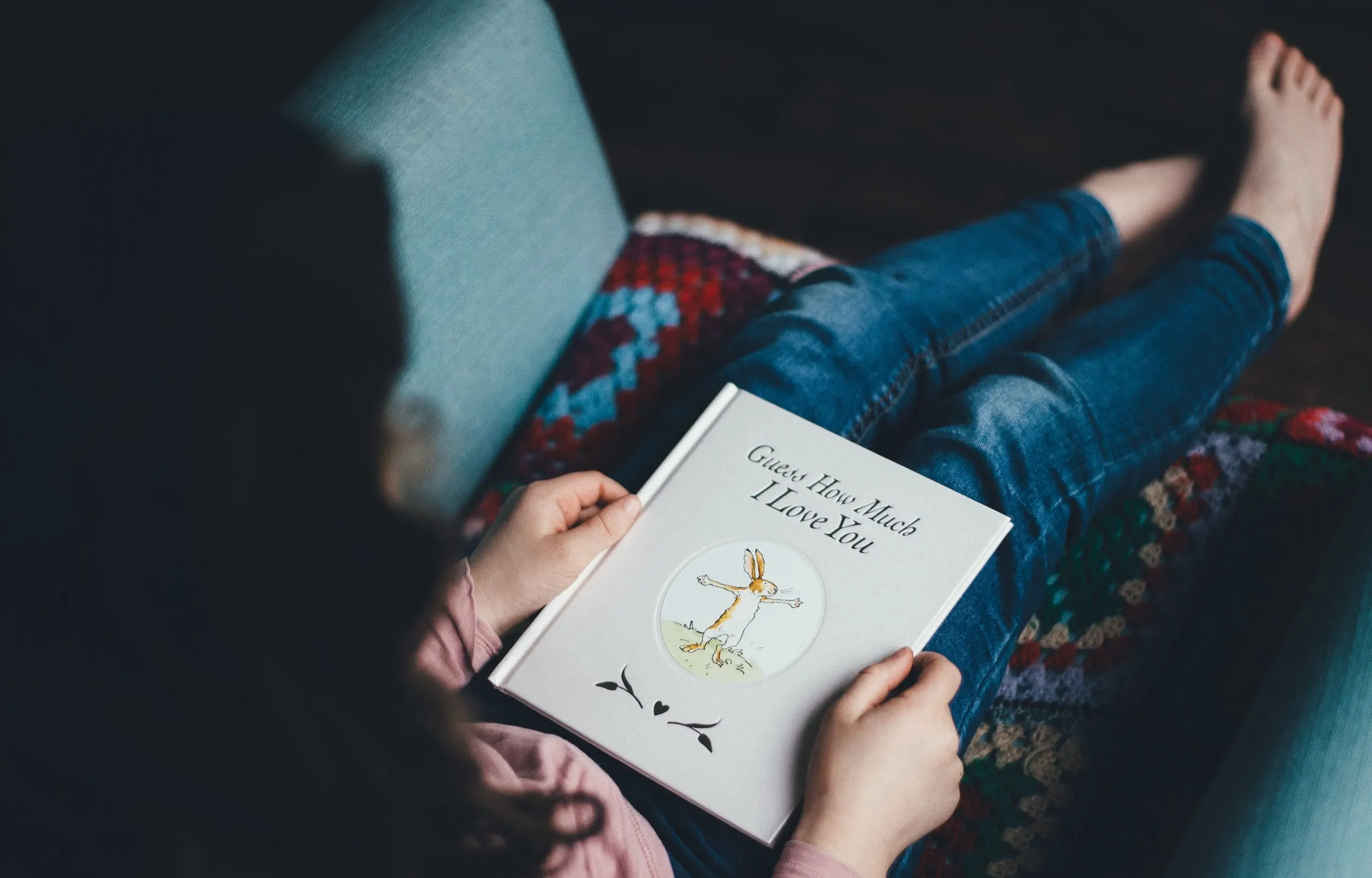 New Year Captions For Couples
365 new days, 365 new chances.
"The best is yet to come." — Frank Sinatra
Wishing you peace, love, and laughter in the New Year.
"Making memories with you, is my favorite thing to do." — Jordy Daniel
"I'll make up for all the years I was supposed to be kissing you." — Leo Christopher
On New Year's Eve, I want you to kiss me. Kiss me at 11:59 and do not finish that kiss until 12:01.
Therefore, I have a perfect ending and definitely a perfect beginning.
Please be my New Year's kiss.
"Kiss me at midnight. Dance into the morning light. Party into the new year." — *NSYNC, "Kiss Me At Midnight"
New Year? Bring it on. We got this.
Nothing better than a fresh start with this one by my side.
Thanksgiving Captions For Couples
Happiness is homemade.
Cutest pumpkin in the patch.
Autumn, coffee, and you.
"Gratitude unlocks the fullness of life. It turns what we have into enough, and more." — Melody Beattie
I love you to the fridge of food and back.
"Life doesn't have to be perfect to be wonderful." — Annette Funicello
You're the best and I'm the luckiest.
Be happy in the moment, that's enough. Each moment is all we need, not more." — Mother Teresa
Together is our favorite place to be.
There are so many beautiful reasons to be happy. You're one of them.
See also: Thanksgiving Instagram Captions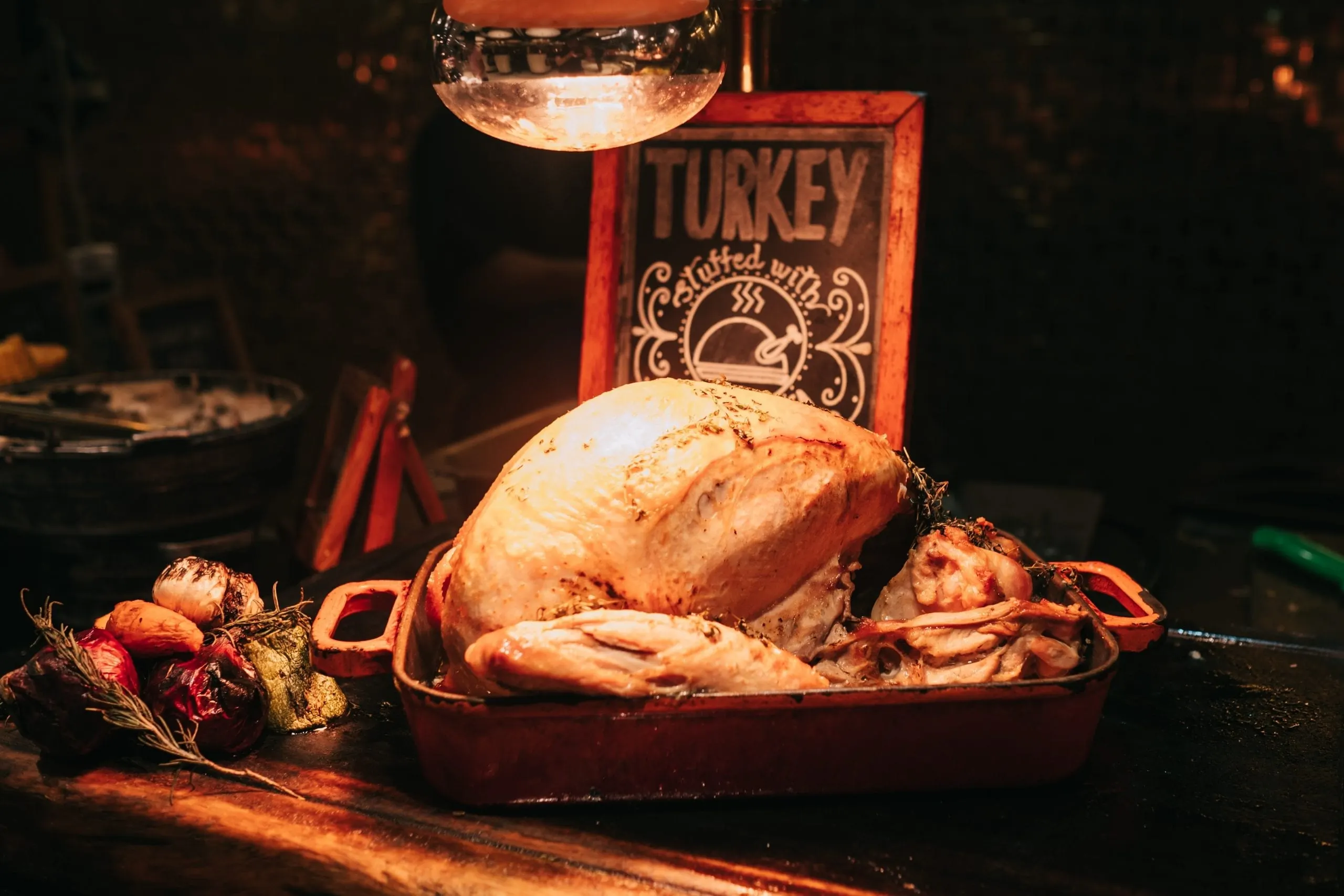 Quarantine Couple Captions
When you're quarantined, every day is Netflix and chill.
You're the only person I would share my quarantine snacks with.
Couldn't have made it through this difficult time without my rock.
Cuddle time 24/7.
With a bae like you, I could stay at home forever.
If you can't go outside, go inside.
Home vibes.
See also: isolation quotes for instagram captions.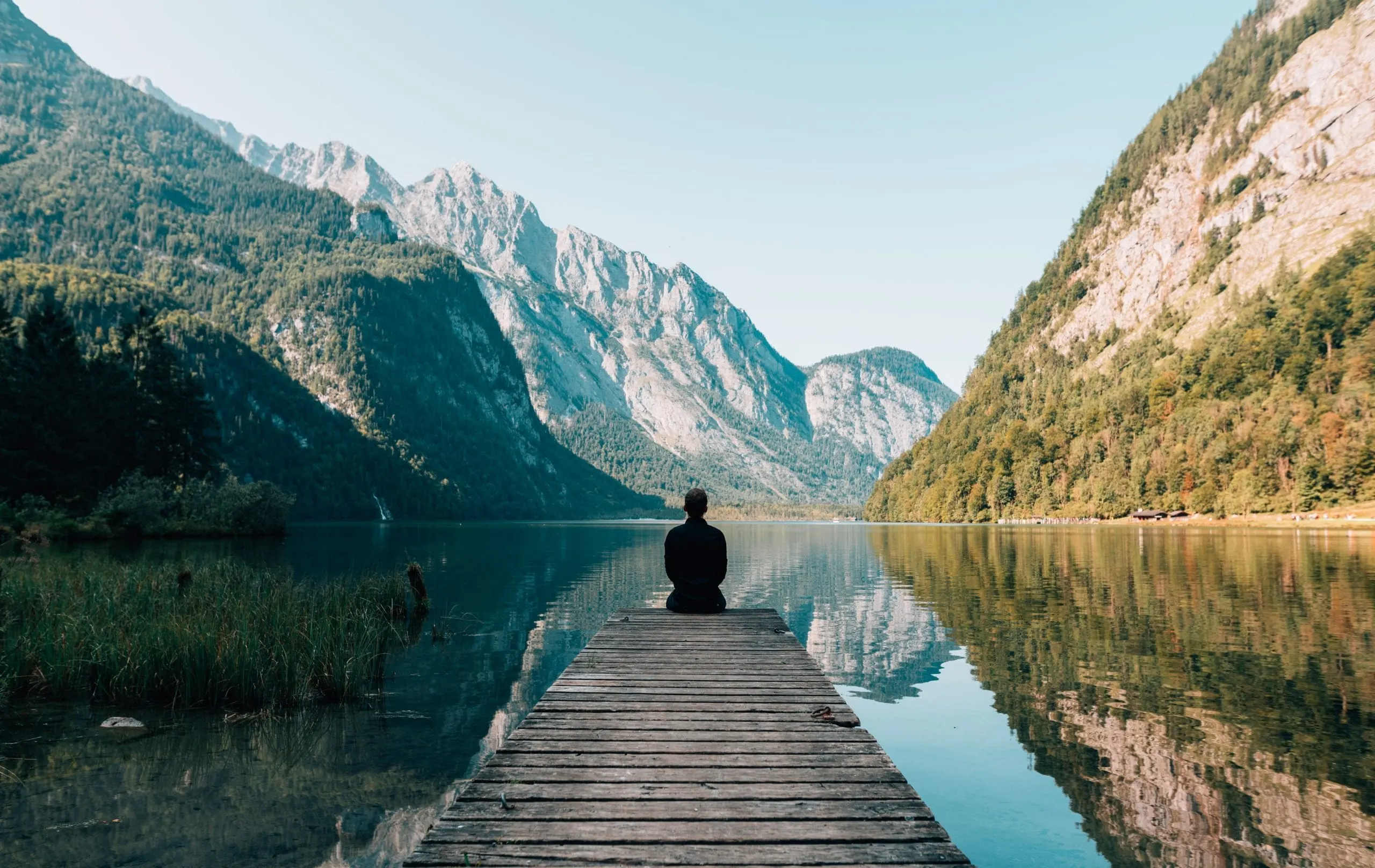 ****