What could be more romantic than coming up with your own couples bucket list? If you are thinking YES that's ME, we are here to help.
We have put our thinking caps on to come up with the ultimate list of things to do for couples that don't suck. If you have been together for a while, you might be able to tick a few things off this list already and if you are a teenage couple, your future is a blank canvas so well get crackin'
So with no further adieu, here is the ultimate romantic couple's bucket list to do with your boyfriend/girlfriend, husband or wife! The perfect Couples "To Do" List Right Here!
The Ultimate Couples Bucket List Ideas
Have a Romantic Picnic
Try as you might, you just can't beat the classics. Whip together some of your favorite, simple dishes, find an old wicker basket and lie down on a blanket in the grass to enjoy. Just don't forget the bottle of wine for that extra romantic touch.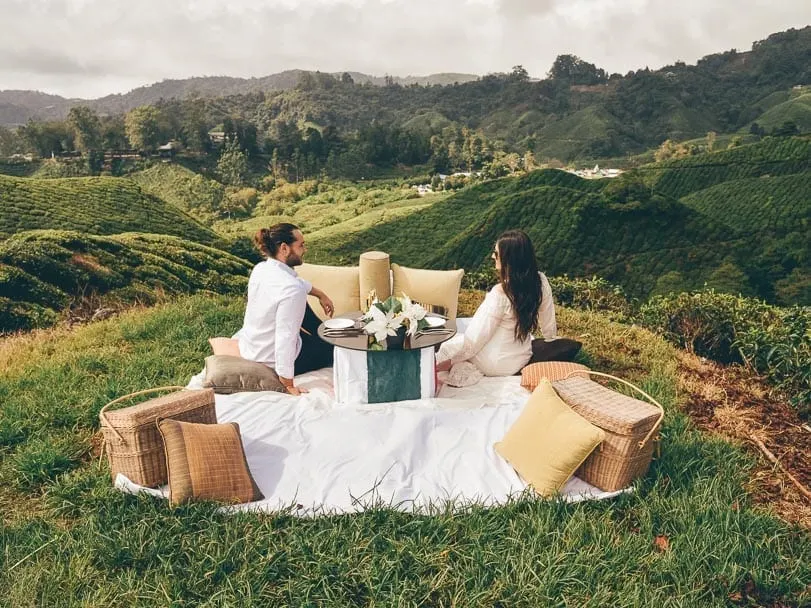 Stay in a cabin in the woods
The hustle and bustle of everyday life can be a drain on any relationship. Slip away someplace secluded and private where you can be alone, just the two of you. No noise pollution to pull your attention away. Just the sound of nature to calm the spirit and allow you the opportunity to connect like never before.
Go on a hot air balloon ride
If neither of you has a crippling fear of heights, this is an epic way to get your heart racing! High in the air, floating above it all, you're sure to find yourselves breathless at the sight of everything below.
Point out your favorite landmarks together, or discover someplace new on the horizon. If you want to do it at a festival, we have made a list of the best hot air balloon festivals in the USA which you can visit.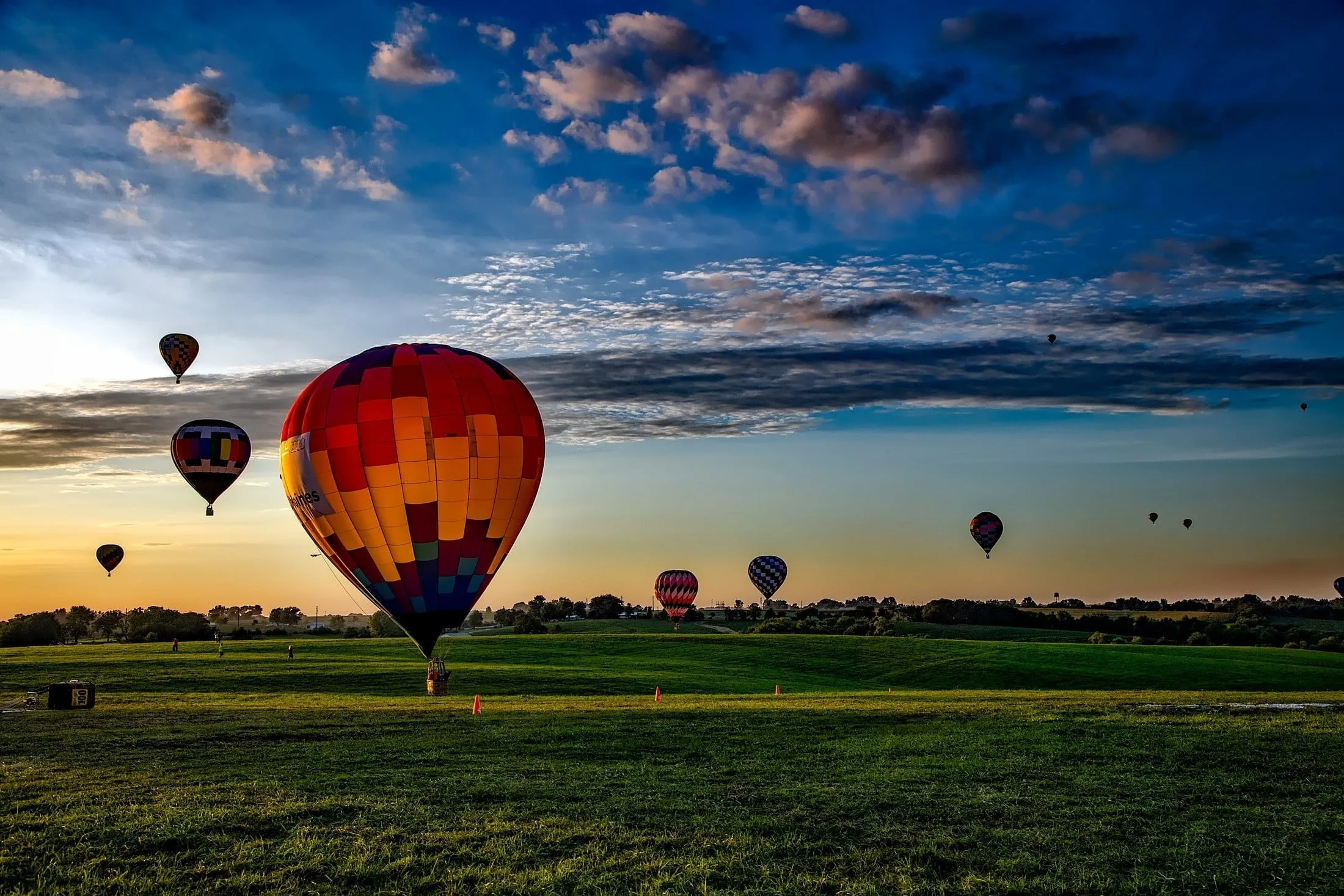 Make dinner together
Food stimulates all the senses at once, so it makes sense that cooking together is a unique bonding experience. Whether you're making a mutual comfort dish or exploring something new and exotic, it's an exercise in teamwork with a delicious reward.
Paddle a row boat (notebook style)
Rowing a boat is a fantastic workout, and it's a perfect date for the active couple. It requires working together, synchronizing your efforts, and matching pace with your partner.
Just don't forget to take in the scenery while you're at it. A calm lake with natures finest makes for a special place to cuddle up and relax for a bit. One of the best and most iconic bucket list ideas for couples!
If this takes your fancy, definitely check out our other active date ideas.
Go to a county fair
Wake up your inner child and pay the carnival a visit! Show off your skills and win your partner that stuffed animal, just like you did when you were in high school (see here for more high school date ideas).
The smell of fried foods and bright lights of the rides will set a playful mood awash with nostalgia.
Go skinny dipping
For the more adventurous couple, a naughty romp in the water will do wonders to ignite the lightning between you and your partner.
Even if voyeurism isn't your thing, there's excitement to be had in the danger of getting caught, and your inner rebel will come alive.
Create a couples scrapbook
Time to get creative. Sorting and displaying mementos from all of your adventures together will promote a lasting collection of fond memories on which you can look back on over and over, and even leave behind for your family when you're gone.
It's a reminder of how far you've made it as a couple, and the empty pages will encourage you to keep the shenanigans coming!
Be sure it leave some room for memories of the couples bucket list items you've completed.
Go dancing
Is there really anything quite so intimate? Let your hair down, hold your partner close and allow the music to carry you away.
Before you know it, you'll find yourself anticipating your partner's next step, and the constant physical contact is sure to bring you closer. Plus, bonus! It's fantastic exercise.
Go stargazing
The cosmos provide a stunning sight that can be appreciated by any and all. Put a blanket down in the bed of a pickup or in the grass, and you've got a cozy, romantic place to really soak it in.
Find your favorite constellations, seek out the representation of your astrological sign, or just wonder at the massiveness of the universe.
Do a workout class together
Couple's who get healthy together, stay together. From simple beginners yoga class to intense group cycling, there's almost certainly a workout routine that the both of your will enjoy. It gives you the chance to encourage one another and track your progress as a couple.
Read more: 59 Super Fun Active Date Ideas for Couples who like to get their heart rate up
Get a couples massage
Just as important as staying active together is finding time to relax in one another's company, and a couple's massage is splendid opportunity to do so.
A soothing, stress-free atmosphere is an ideal place to unwind and step away from life's demands. Better yet, take a massage class together so that you can learn how to bring your partner that same release at home.
Go Ice Skating
Bundle up and head to the ice rink where you're guaranteed to have a lively afternoon. There's an unmistakable freedom to be felt gliding across the ice, even for the novice skater.
Show off your skills, or spend the day holding each other upright and taking turns picking one another up off the ice. Either way, it's going to be cold, which gives you every excuse to hold tight to your significant other. One of the best perfect rainy day date ideas!
Sing a karaoke duet
It doesn't matter if you can't hold a note to save your life, putting together a collection of your favorite songs and singing your heart out is an entertaining way to spend the evening.
Feeling a little shy for a public performance? Make it an at-home experience, and let your guard down just for your special someone to see. A super fun at home date idea!
Wear a couples outfit for Halloween
Disney fans? Love horror movies or old fashioned cartoons and classic movies? Your couple-centric possibilities are endless.
Find a couple you connect with, one who represents a favorite for you both or maybe shares some similarities with you, and really go all out. Make it a point to be the most over-the-top couple at the party.
Here are some halloween date ideas to peak your interest.
Binge-watch an entire season in 1 weekend
Who doesn't love a weekend gorging on junk food and Netflix? Find a favorite genre you have in common, pick something new ( or maybe play Netflix roulette for a surprise!) and order some take out.
Ignore that pesky "Are you still watching?" message, and be lazy together for a change of pace!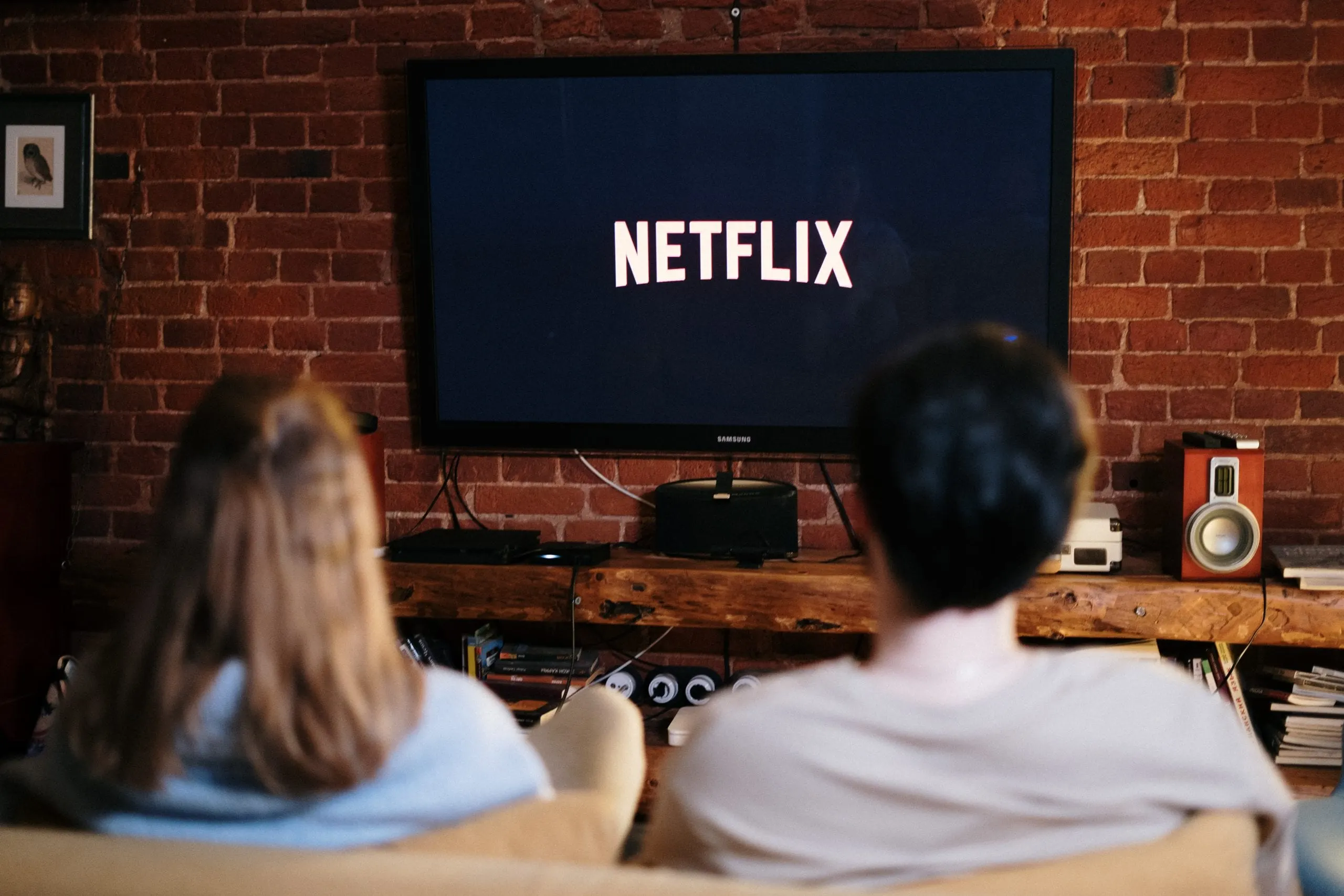 Go apple picking
Another excuse to get out with nature and take some time away from the city, and this time you have a prize at the end of your adventure.
Apples are healthy and delicious, and even more so when freshly picked. Take your time meandering around the trees and searching for the ones that are perfectly ripe and bring them home to enjoy together later.
Go on a double date
One of the easiest ways to build your strength as a couple is to find friends you have in common, and the simplest way to maintain those friendships is to go on double dates when them.
Just make sure your friends are as happy together as you are to keep the evening upbeat and pleasant. There's nothing worse than sitting across the table from a couple who spend the night arguing!
Want some ideas? See our articles on the best double date ideas.
Have a bubble bath
Turn down the lights, light the candles and turn on some Marvin Gaye. Close your eyes, lean back and relax.
Read more: 50 Chill Date Ideas to try instead of netflix
Play Twister
I'm sure you remember this game from when you were a kid, but it takes on a whole different meaning when you're tangled up with the person with whom you're in love.
The playfulness can quickly take a turn, and before you know it you're playing an entirely new kind of Twister. One much less PG-rated, and far more fun.
Read more: 21 Indoor Date Ideas for fun'n'games without leaving the house
Have breakfast in bed
This is another very simple way to show how much you care about your other half. Wake up a little early, sneak into the kitchen to whip up their favorite breakfast foods.
Have a couples game night
Keep it clean with a game of Monopoly, or have some adult fun with Cards Against Humanity. No matter what kind of sense of humor you share with your friends, there's a game to entertain you all. Keep it intimate with just one other couple, or get a bunch of you together.
You might like to check out these posts for some fun games:
The Adventurous Couple's Bucket List
Explore on another's hometowns
This is a great way to really get to know one another on an entirely different level. See what schools they attended, or where they went to hide when they had a bad day. Where did they go with their family to eat for special occasions? There's an entirely different world to discover, all about them.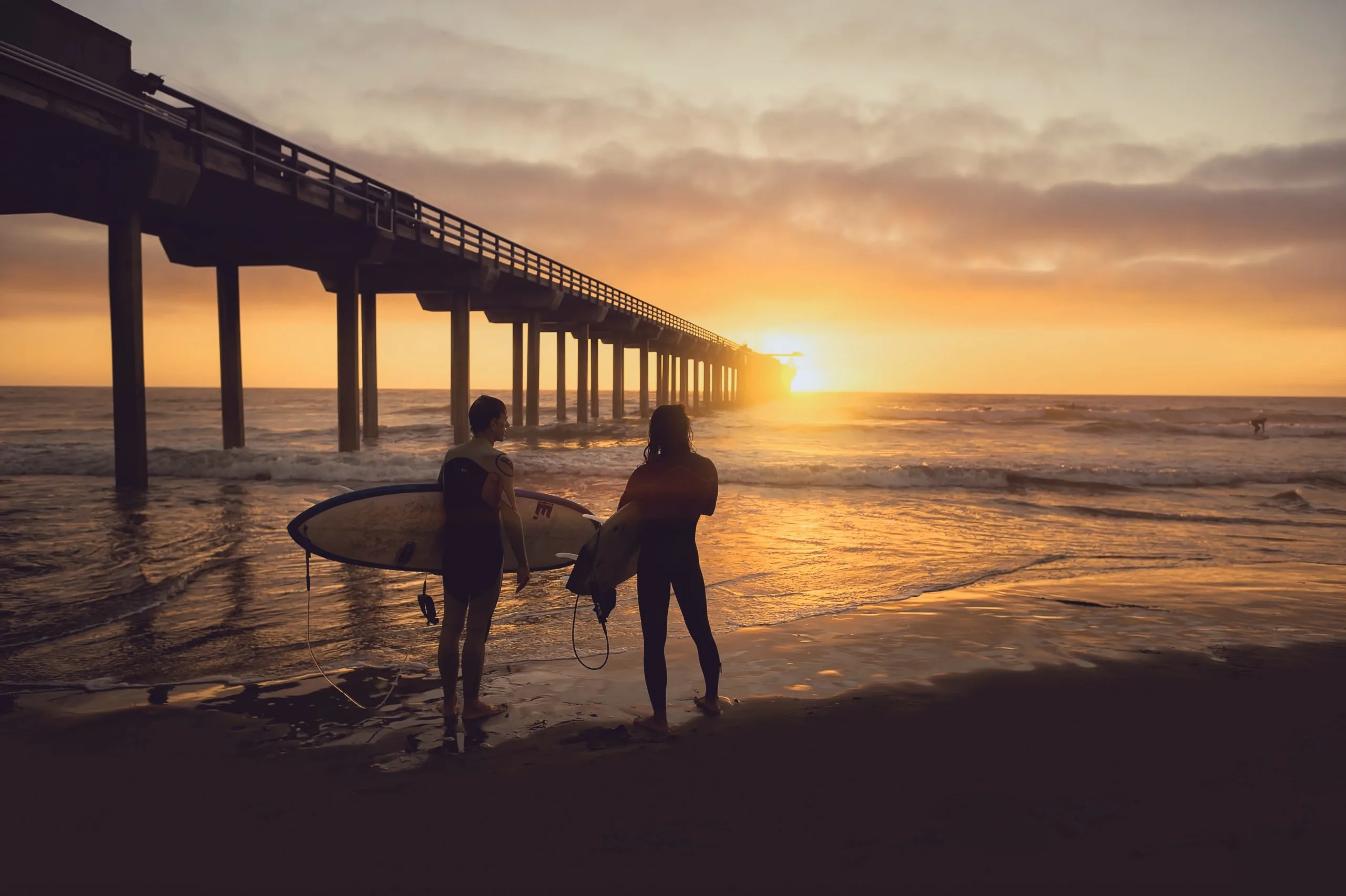 Kiss on a ferris wheel
The heights will already have your senses on high, and a kiss will only excite you more. Nighttime will provide the best view, as you have all of the lights below and the stars above; the best of both worlds to set the mood.
Go to a drive-in theatre
Movies theatres are a go-to date idea, but a drive-in theatre gives you the chance to enjoy it in a more private setting.
It's just the two of your tucked into your car, which means you can let your imagination, and your hands, wander as you see fit. Or, if you're just in it to see a good flick, lean your seat back and enjoy the show!
Go for a horseback ride along the beach
Horses are majestic and beautiful, and just being in their presence can often be awe-inspiring. The beach, especially around sunset, is about as romantic as it gets. Combine the two, and you're in for an incredible experience you'll remember with fondness for the rest of your life. The perfect addition to your summer bucket list!
Climb a mountain
If you've never scaled a mountain before, you're in for a treat. The sight once you've reached the pinnacle is worth every bit of effort to get to the top, and having your partner there to encourage you is pivotal.
If your partner is there to encourage you and talk you out of giving up, you're that much more likely to finish what you started.
Go camping
Wilderness isn't for everyone, but for the couple who truly loves nature camping will get you as close to it as you can get.
Work together to pitch a tent, start a fire, and even catch your dinner. You'll spend quality, quiet time together as a team enjoying primitive luxuries, like no light pollution.
The perfect bucket list idea for teenage couples. If you are a teenager, you might also like to check out our fun list of teen date ideas.
Stay in a treehouse
If tent camping still doesn't bring you close enough to nature, try staying in a treehouse. Up high and among the birds, you'll see the forest and all of its critters from a whole new vantage point.
Go for a road trip
Everyone loves a good vacation with their significant other, but a road trip allows you to really enjoy the journey, not just the destination.
Take turns navigating and picking the next tourist stop, or map out your detailed itinerary in advance, together. Either way, you'll discover something new and enjoy each other's company in the meantime.
Visit a beautiful waterfall *free*
Nature has some indescribable beauty to offer, and waterfalls are some of her most magical. The trek to get there is an adventure in and of itself, but once you're there you'll be entranced with romanticism.
Stand under it and let the water cascade down you both.
Go on a helicopter ride
Flying on a cramped plane full of people is one thing, but enjoying a private helicopter tour will allow you to experience flight in a whole new way. You can get closer to landmarks, and individualize your flight path.
Fly first class
Flying in a plane doesn't have to be an unpleasant experience. First-class lets you sit back, stretch your legs and enjoy the flight with champagne in hand. Luxury in the skies is a whole different kind of luxury, and enjoying it with your other half will make it all the better.
Read more: Emirates A380 First Class Suites – are they worth $10,000?
Add a trip to Paris to your couple bucket list
Paris is, without a doubt, one of the most romantic cities in the world. It's renowned for its splendid cuisine and unique landmarks, and the french aren't shy about affection.
Don't miss: 10 Romantic Things to do in Paris (beyond the Eiffel Tower)
Go on a cruise
Luxury on the high seas. Enjoy a couples massage in the spa, take in the beauty of the surrounding ocean, and take part in the endless activities aboard. From the shows to the casino, you'll never run out of things to do together. Then, once you've reached your destination(s), explore a new world and try something new with one of the many excursion opportunities available.
Tandem bike ride
This one requires some coordination and teamwork, but it's one of the most unique experiences you can share together. Work in tandem to get around the neighborhood or even through town, and your trip is bound to be filled with laughter
Swim with whale sharks
Weighing in at up to 41,000 lbs, whale sharks are massive. But, don't let their size scare you off. They eat krill and don't pose a danger to humans. You can safely swim alongside these gentle giants for a truly humbling experience. If you can take a trip when COVID is over one of the best places to swim with whale sharks is in the Philippines.
Go on a safari
Witness some of the most magnificent creatures in their natural habitat with a safari. You and your partner will be shocked at the number of animals you can encounter this way, and you can get a pretty up close and personal view. Animal lovers, in particular, will enjoy this!
Beach Day! Walk hand in hand along the beach *free*
There is no sound quite as calming as waves crashing up on the shore of a beach. Take off your shoes and let your toes sink into the sand.
Go at sunrise for a sight that will leave you with a lingering romantic feeling with you both for the rest of the day, or end the night with a marvelous sunset.
Watch the sunrise
No matter where you choose to watch it, waking up just a little extra early to watch the sunrise is a wonderous start to the day. The rays peeking through the clouds will start your day off right.
Embrace a rainy day and Kiss in the rain
We've seen it in movies, but the dramatic flare of kissing in the rain isn't an experience to be missed. You might like to see some rainy day date ideas if you want some rain kissing inspo.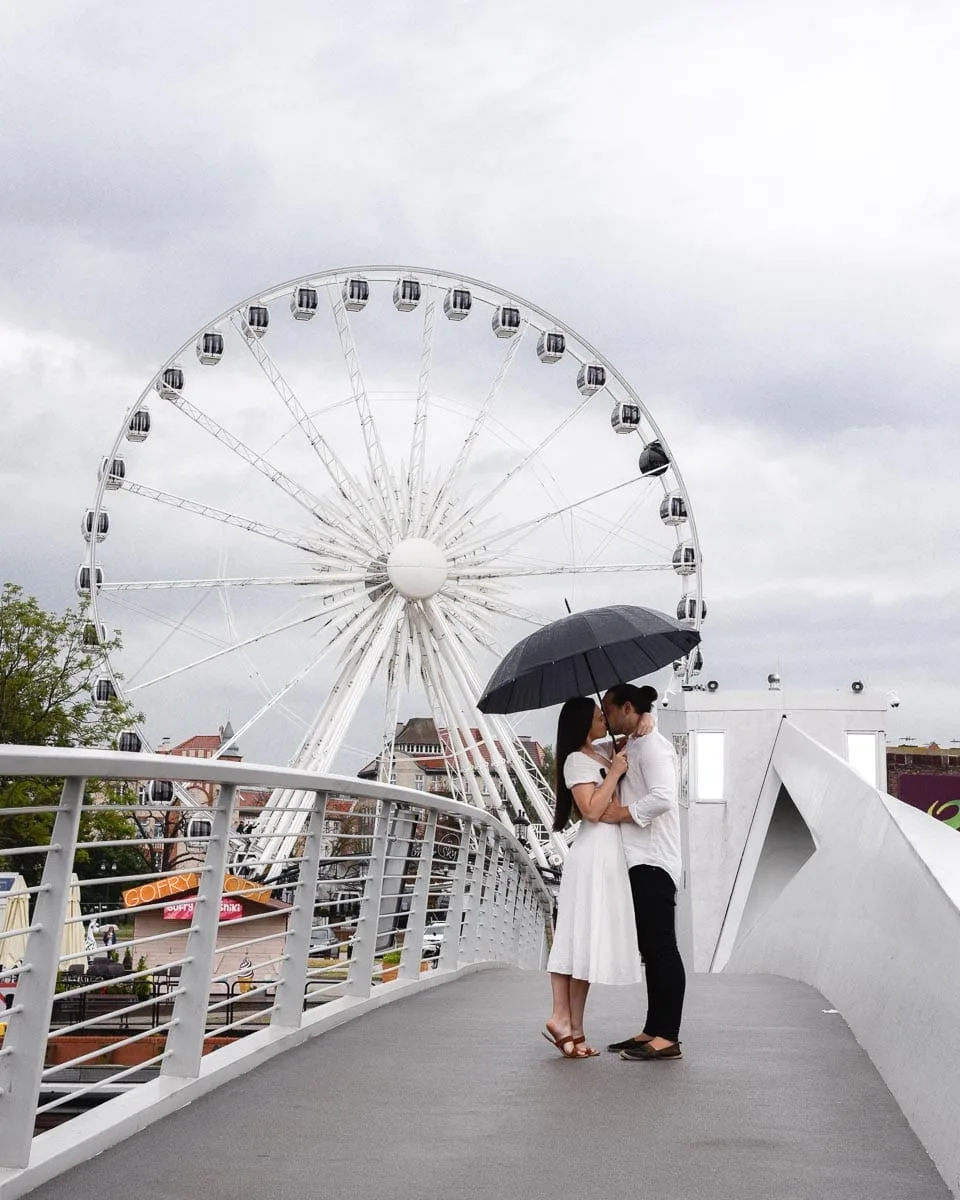 Take a trip somewhere you both haven't been before
Experiencing a first together is a fantastic way to bond. Sit down, collect a list of places you've always wanted to go, and compare. Choose one, or a few, and make it happen!
Go on a horse and carriage ride
Make your partner feel like royalty! A horse and carriage ride is a sweeping romantic gesture; one that will easily swoon your significant other.
It's nostalgic and screams out loud how important they are to you because riding around with everyone looking, the onlookers will know it too.
Visit Disneyland for a day
A trip to Disneyland brings out the kid in all of us the second we step foot inside the park. There's such a variety here; rides of all thrill levels, food of all qualities, and experiences filled with Disney magic can be found in every corner.
Ideas for a Relationship Bucket List
Write each other a love letter
Social media posts raving about your loved one are great. Texting your partner throughout the day to let them know you're thinking about them… even better. But there's something particularly romantic about an old-fashioned handwritten letter. It's a keepsake to hold close for the rest of your days, something physical to hold cling to. It's personal and sentimental, and your partner will cherish it.
Start a new tradition together
One of the best parts of moving from casual to serious is welcoming the other person into your family traditions. Just as important, however, is creating new ones for yourselves. You're in the process of building your own family unit, and that unit deserves some special occasions just for the two of you.
Plan a special surprise for the other person
You know your partner (presumably) better than anyone else on the planet. They're your best friend. You know their favorites foods and activities, and taking the time to plan something special for them with these favorites in mind is a way of reminding them you know remember how lucky you are to have them.
Send them a cute love message via text
The day can get hectic, and it can be easy to get busy and forget to send that quick text, but it means so much.
Those couple of seconds it takes you to tell your partner you love them could lift their mood and turn their whole day around. Never underestimate the power behind a simple "I miss you" message.
Here are some cute text examples:
Get professional photos together
Photographs are a powerful, permanent representation of who you are as a couple. Selfies are great, but the right photographer can capture the best parts of you and your relationship in a single image.
Discover each other's love language
Everyone has one. For some, it's affection, for others is time. Your partner may cherish that trinket you bought them more than any of the above simply because you thought of them when you saw it. Figure out what makes them feel the most loved, and make it a point to exercise it.
Must try: 6 Relationship Quizzes for couples – do you pass the test?
Make a playlist of your favorite songs and find your song
I know, very high school romance, but a playlist serves many purposes. When you're not around, your other half can listen to what you've created especially for them, and feel as if you're there with them. It's a simple, thoughtful gesture.
Surprise the other with a rose petal bed
Something about roses brings out the sexy side of most of us. A bed filled with rose petals will set the mood for a fun, intimate evening.
Make Thanksgiving dinner together
Thanksgiving dinner is a challenge, especially if you're hosting many people. Any help you can offer your partner will be appreciated.
You'll help relieve the stress, and two hands will get it done quicker which means, more time to spend together enjoying the feast you've prepared.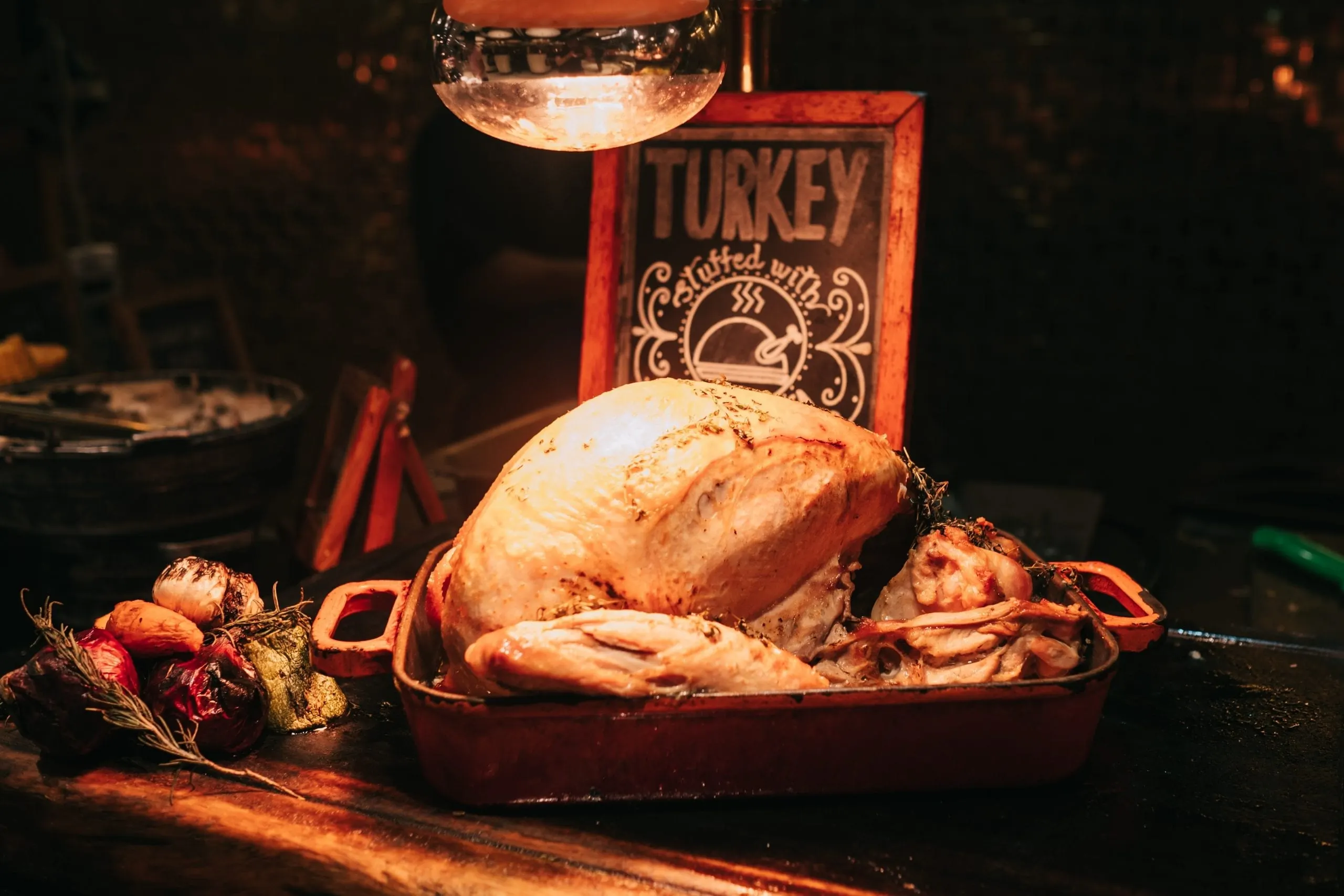 Have a spaghetti kiss (Lady and the Tramp)
It makes no difference that his love scene is between two dogs, it's one of the most famous of all time. Recreating is a bright spot of fun and will cause an eruption of giggles any day.
Find a cute nickname for each other
Nicknames are an affectionate way to claim your partner. With all the people they'll encounter throughout their day, week, month, or year, knowing that there is a term reserved for you and only you will make them feel adored and appreciated. A title with a simple, special-purpose behind it.
Create your own monogram
This is a symbol of your unity. A single image that shows you are in this together. It represents your family and your love with a beautiful simplicity.
Get a pet together
A great test of parenting compatibility, but also just so much fun. If you pick out your furbaby together, it becomes one of the family.
Something you'll care for, worry about and cry over together. It's a true testament of love, shared by you both.
Get married
The ultimate test of commitment, and the sure-fire way to show the world that you're in this crazy thing called life together. Obviously the highlight of things to do as a couple.
The wedding is fun, but marriage is hard. Together, you'll overcome obstacles you never saw coming, but the beautiful thing is knowing you've got your partner there, by your side, till death do you part.
Read more: 22 Best Affordable Romantic Honeymoon Destinations
Have a child together
Having a child together is a literal embodiment of your love. It's half of each of you, the best and the worst. This is where all those team-building exercises and activities come in handy.
You'll work together to raise the most amazing child you possibly can, and beam with pride every step of the way.
If you're having a child then your effort is definitely worthy of adding this one to your couples bucket list.
****
Final Thoughts: Bucket List Adventures
Have you already created a couples bucket list? What have you already ticked off this bucket list for couples? Let us know in the comments below.