Looking for Cuba quotes and puns for instagram captions?
We have you covered!
Our time in Cuba seriously impressed us!
We loved walking the streets of Havana Cuba and feeling like we have time traveled back to the 1950s and horse riding in the picturesque instagram-worthy fields of Vinales.
If you have yet to travel to Cube you might also like to check out our Cuba packing guide, the best time to go to Cuba and where to stay in Havana.
If you on the other hand have already visited this cool country, here are 100+ Cuba quotes to to use as awesome Instagram captions for your Cuba pictures!
100+ Cuba Quotes for inspiring Instagram captions
Cuba Instagram Captions
If you are looking for some great instagram captions for your Cuba pictures, here are our favourite Cuba Instagram captions:
Cuba is calling and I must go.
"Cuba may be the only place in the world where you can be yourself and more than yourself at the same time." – Pedro Juan Gutierrez
"In Cuba and specifically in Havana there's a sort of energy that turns every situation into something unexpected." – Fernando Perez
The best stories are found between the pages of your passport.
"Cuba is like going to a whole other planet. It's so different but it's so similar to the United States, to Miami. It's like a doppelganger. It's the mirror image. And I have no doubt, that once Cuba becomes democratic, that it will be the favorite tourist destination for Americans. " – Henry Louis Gates
"It's amazing how everything here seems like it's in abundance. In Cuba, there is a shortage of everything." – Jose Contreras
"Cuba is such a beautiful country, and everywhere you go, there's music and people dancing – especially in Havana." – Julia Sawalha
"Sometimes I just stand on the beach and look at the water, and Cuba feels so close it's unbelievable." – Jose Contreras
"Cuba may be the only place in the world where you can be yourself and more than yourself at the same time." – Pedro Juan Gutierrez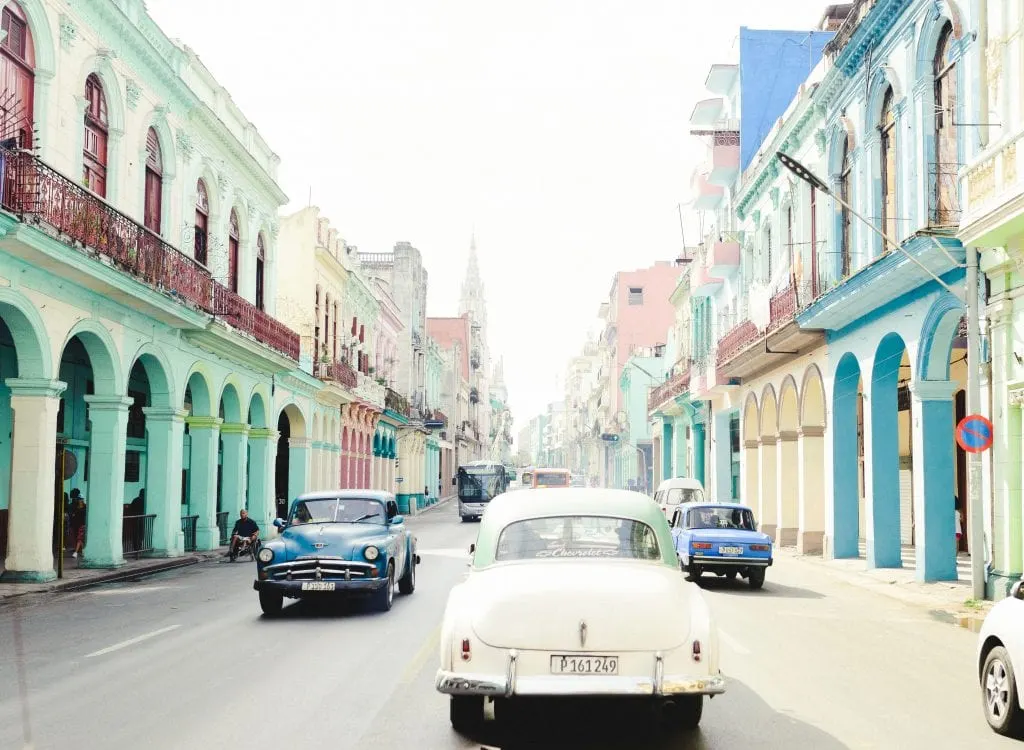 Cuba puns and Cuban Jokes
Here are some fun Cuba puns and pokes:
Cuba is a castronomically cool place to be
It castronomically sucks to be here at dial up speed
If your mum is from Ireland and dad from Cuba, what are you? An icecube.
Fidel Castro Quotes
Fidel Castro is somewhat of a hero in Cuba. In recent news, democratic candidate Bernie Sanders publicly stood by him.
Here are our favourite Fidel Castro Cuba quotes. They are perfect for Cuba instagram captions as they give a greater understanding of how the communist leader thought and felt:
"The revolution is a dictatorship of the exploited against the exploiters." – Fidel Castro
"I never saw a contradiction between the ideas that sustain me and the ideas of that symbol, of that extraordinary figure, Jesus Christ." – Fidel Castro
"I think that a man should not live beyond the age when he begins to deteriorate, when the flame that lighted the brightest moment of his life has weakened." – Fidel Castro
"I find capitalism repugnant. It is filthy, it is gross, it is alienating… because it causes war, hypocrisy and competition." – Fidel Castro
"My idea, as the whole world knows, is that the capitalist system now doesn't work either for the United States or the world, driving it from crisis to crisis, which are each time more serious." – Fidel Castro
"There is not Communism or Marxism, but representative democracy and social justice in a well-planned economy." – Fidel Castro
"Some time ago, the United States was an English colony. If an Englishman were asked if the United States would be independent, he would have said no, that it would always be an English colony." – Fidel Castro
"I became a Communist by studying capitalist political economy, and when I had some understanding of that problem, it actually seemed to me so absurd, so irrational, so inhuman, that I simply began to elaborate on my own formulas for production and distribution." – Fidel Castro
"I don't think it is so difficult to solve the problems between Cuba and the United States; it all depends on whether there is a dialogue, a discussion, or if the prejudices and hatred of people like the extremists and terrorists from the Cuban community, who try to impose their policies, prevail." – Fidel Castro
"The equal right of all citizens to health, education, work, food, security, culture, science, and wellbeing – that is, the same rights we proclaimed when we began our struggle, in addition to those which emerge from our dreams of justice and equality for all inhabitants of our world – is what I wish for all." – Fidel Castro
Havana Quotes
Havana Cuba was a place that seriously impressed us (minus the internet!!).
Here are some interesting Havana Cuba quotes:
"Havana, for all its smells, sweat, crumbling walls, isolation, and difficult history, is the most romantic city in the world." – Mark Kurlansky
"In Cuba and specifically in Havana there's a sort of energy that turns every situation into something unexpected." – Fernando Perez
"These musicians, such as these Cubans in Havana, are a part of a scene that did produce great music and great musicians. They came from this tradition, so it's a good place to look. It's like prospecting: You gotta know where to look." – Ry Cooder
"In a museum in Havana, there are two skulls of Christopher Columbus, one when he was a boy and one when he was a man." – Mark Twain
"I feel like Havana has always been such an amazing, cosmopolitan city that it makes sense that a lot of galleries will want to be present." – Rachael Price
"Literally, when you wake up at 9 o'clock in the morning in Havana you don't know where you'll be at noon. But it's a safe guess that you'll either be married, arrested, or in the midst of some incredible transaction where somebody is stealing your passport or paying you in Dominican pesos for it, or whatever. It's a wild place." – Pico Iyer
"Here in Havana where families make about $20 a month, fewer than 5 percent have Internet in their homes, they are prepared. But it's hard to predict how sweeping this change will be, if the people of Cuba are even ready for it." – David Muir
"There aren't that many galleries in Havana. There are a few state galleries and an ever-increasing but still limited number of independent galleries; there's no comparison with the number in New York." – Rachael Price
"Havana is a source of great pride to the Cuban people." – Ben Rhodes
"Havana is one of the great cities of the world, sublimely tawdry yet stubbornly graceful, like tarnished chrome – a city, as a young Winston Churchill once wrote, where 'anything might happen.'" – Jonathan Miles
"One of my favorite places I've visited is Havana, Cuba. On my way home from Costa Rica, I did a week in Havana. The colors, the music, the beautiful men and the cars! I love vintage and antique cars and own a couple myself." – Megalyn Echikunwoke
"Havana is a uniquely complicated city and contains a great many histories." – Laura van den Berg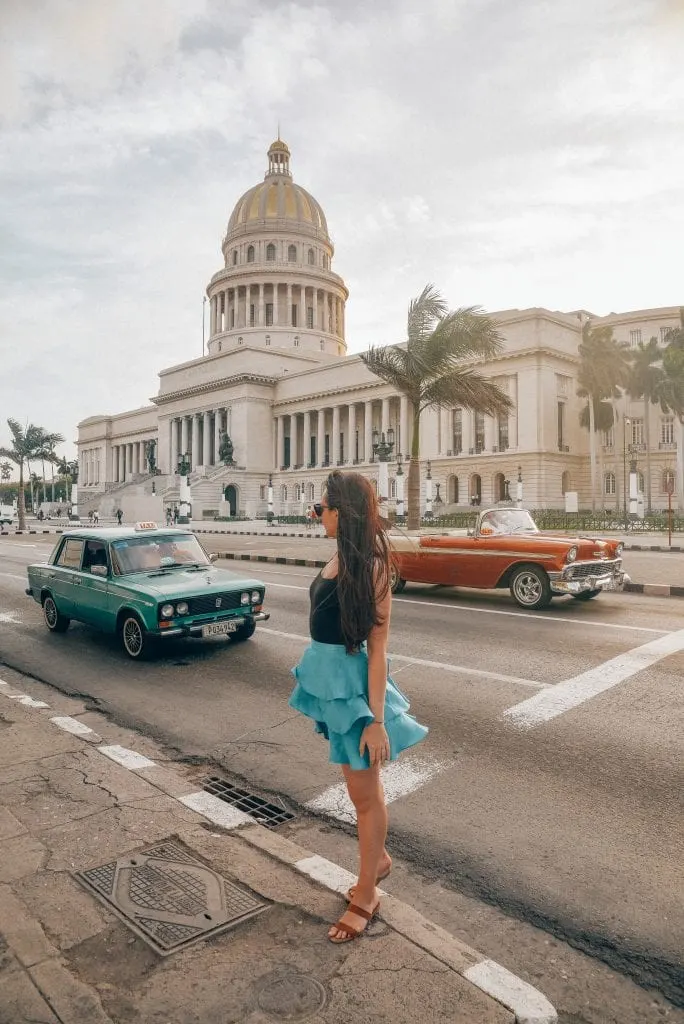 Cuban Sayings
Here are some of the best Cuban sayings:
"Radio Bemba." Meaning: Someone who likes to gossip.
"I am going to give you a blow booger." Meaning: Telling someone you are going to hit them.
"No te hagas el chivo loco.": Meaning: Don't act stupid.
"Eramos poco y pario Catana.": Meaning: Something exaggerated
"Comiendo de lo que pica el pollo": Meaning: You are not paying attention.
"Casa de la Yuca" : Meaning: a far off place – a long distance."
"Péinate o hazte papelilla: Meaning: make up your mind.
Cuban Cigar Quotes
Here are our favourite Cuba quotes about cigars. We had the chance to see a cigar hand rolled in Vinales!
"The most futile and disastrous day seems well spent when it is reviewed through the blue, fragrant smoke of a Havana Cigar." – Evelyn Waugh
"I love going to the factories of La Plata, or Little Havana and seeing them roll cigars. I get excited. To me it is more beautiful than a topless club." – Al Goldstein
"A cigar maker's organization once said that I was the most famous cigar smoker in the world. I don't know if that's true, but once while visiting Havana, I went to a cigar factory. There were four hundred people there rolling cigars, and when they saw me, they all stood up and applauded." – Groucho Marx
"If the birth of a genius resembles that of an idiot, the end of a Havana Corona resembles that of a 5-cent cigar." – Sacha Guitry
"Smoking too much makes me nervous. Must lasso my natural tendency to acquire such habits. Holding heavy cigar constantly in my mouth has deformed my upper lip, it has a sort of Havana curl." – Thomas A. Edison
"Cuban cigar is a big expense because I do smoke a lot of them, eight to 12 a day, so that would be almost as bad as a cocaine habit, a hundred bucks a day." – Kinky Friedman
"Cuban cigars are an acquired taste, like Scotch whisky. If you're not used to them, you'll get a headache, you'll find them much too strong. But to a cigar connoisseur, a longtime smoker, if you have a well-made, well-aged one, there is nothing like a Cuban cigar. Getting them is the ultimate mission; any cigar lover would do anything." – Marvin Shanken
"Cigars must be smoked one at a time, peaceably, with all the leisure in the world. Cigarettes are of the instant, Cigars are for eternity." – Guillermo Cabrera Infante
"I loved sitting on my veranda sipping quality scotch, puffing a Cuban cigar and watching Cuba on the horizon, or the oceanic vista. Did this late in the evenings many times." – Dirk Benedict
"I wanna smoke a Cuban cigar the size of Cincinnati in the non-smoking section. I wanna run through the streets naked with green Jell-O all over my body reading Playboy magazine. Why? Because I suddenly might feel the need to, okay, pal?" – Denis Leary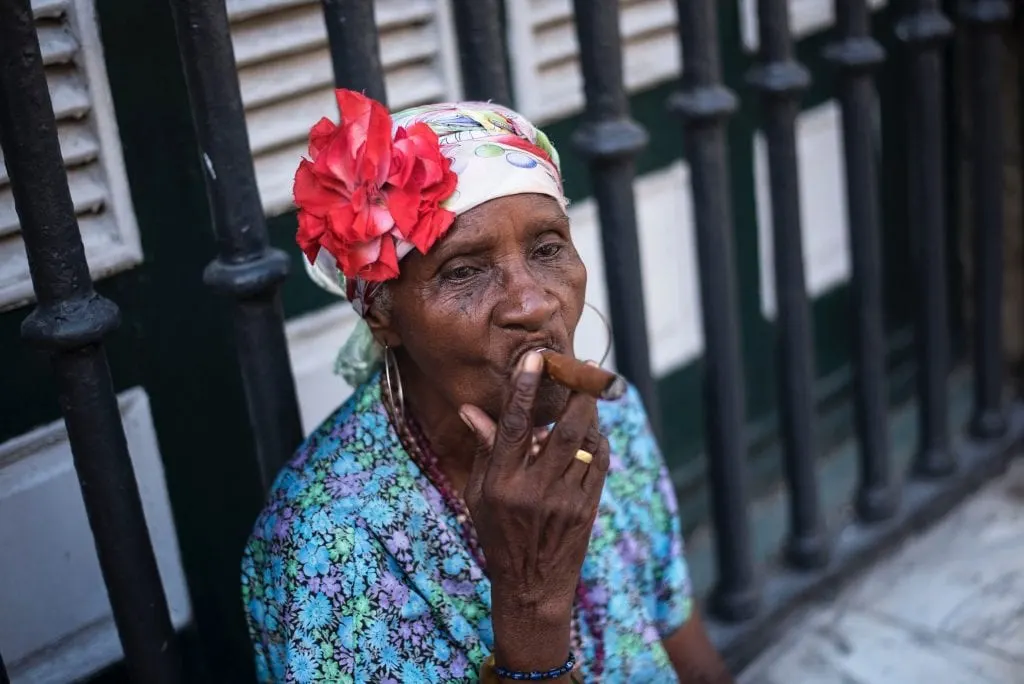 Cuban Revolution Quotes
Here are some interesting quotes about the Cuban Revolution:
"A man like Fidel Castro doesn't die: He is in the hearts and minds of the children who lined the streets when his ashes were driven from Havana, tracing the route of the revolution back to Santiago de Cuba." – Louis Farrakhan
"I realized that I had traveled to Havana during what now seems like the childhood of the Cuban Revolution, if you think that Fidel has now been in power for 44 extremely long years. I started looking at the revolution as history, and not as part of the daily news." – Alma Guillermoprieto
"From its earliest days, the Cuban Revolution has also been a source of inspiration to all freedom-loving people. We admire the sacrifices of the Cuban people in maintaining their independence and sovereignty in the face of the vicious imperialist-orquestrated campaign to destroy the impressive gain made in the Cuban Revolution. Long live the Cuban Revolution. Long live comrade Fidel Castro."- Nelson Mandela
"I began revolution with 82 men. If I had to do it again, I do it with 10 or 15 and absolute faith. It does not matter how small you are if you have faith and plan of action." – Fidel Castro
"Since the Cuban Revolution and since the invasion of Santo Domingo a state of emergency has existed in Latin America. The Marines shoot at anything that moves, regardless of partyaffiliation." – Regis Debray
"Many who later lost faith in Fidel Castro can remember how they once admired the man who needed just a dozen men to launch the Cuban revolution." – Tom Gjelten
"If you're not smart enough to know what Fidel meant during the Cuban revolution, that – when they were on the Granma – Fidel was already a rock star in Cuba, and how important that was to the indigenous population, and then you're not paying attention?" – Steven Soderbergh
"I think that one of the great things that the Cuban revolution has done is preserve history." – Assata Shakur
"Comandante Fidel Castro loves Cuba! But his love for humanity, if you'll pardon the expression, trumped his love for Cuba: He was universal; he was an internationalist, and he put that spirit in the hearts and minds of the Cuban people through the Cuban Revolution." – Louis Farrakhan
"I think it's just been a core part of the Cuban revolution to have a very high level of internationalism. I mean, these cases you've mentioned are cases in point, but the most extreme case was the liberation of Africa. Take the case of Angola for example, and there are real connections between Cuba and Angola-much of the Cuban population comes from Angola." – Noam Chomsky
Lyrics/Songs About Cuba For Instagram Captions
There is one thing people going to Cuba can all agree: Cubans love music! Here are some of the best lyrics/songs about Cuba for instagram captions:
"Cuba, quiero bailar la salsa Cuba, quiero bailar la salsa You dance to the music Like nobody does The first time I saw you I knew I was love." – Gibson Brothers, Cuba
"Ever since the USA went dry, Everybody's going there and I'm going too! I'm on my way to Cuba, That's where I'm going, Cuba, that's where I'll." – Bing Crosby, I'll see you in C-U-B-A
"Cool me down, I'm feeling so exotic Ya right now, I'm hotter than the tropics Take me there Mumbai Cuba baby let's go." – Priyanka Chopra, Exotic
"Not sure what makes it come and go There it is again sweet music on the wind Over the Gulf of Mexico I'm going to down to Cuba someday soon." – Jackson Browne, Going Down to Cuba
"Soon like their style of rhythm you'll learn the Cuba Rhumba the dance that everyone does And when you dance with the sweet senorita you meet in." – Hank Snow, Cuba Rhumba
"But now the law does say the only way to Cuba is with the CIA William Worthy isn't worthy to enter our door Went down to Cuba, he's not American." Phil Ochs, Ballad of William Worthy
"Chillin' in Cuba, me and a diva She got that water, she know I need her I'm cuttin' up cod or a tuna Me, I'm a lover, but bro, you're a loser." – AJ Tracey
"Quicker than you think Much hotter than what you're used to Gotta let that conga move Hot like the summers in Cuba Baby girl it's up to you." – Gloria Estefan, Heat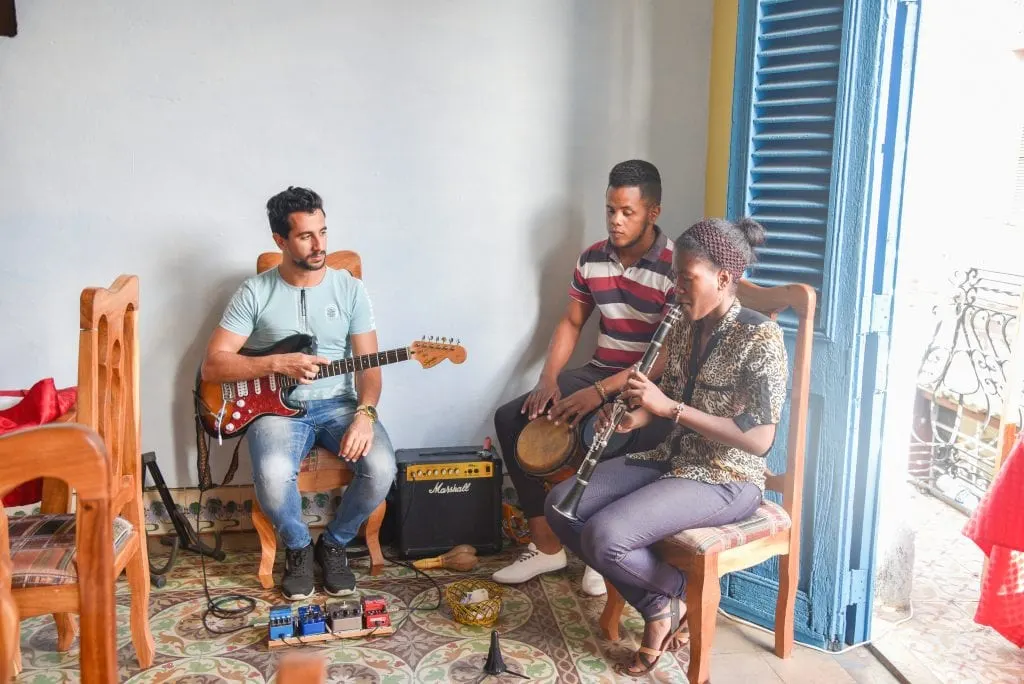 Cuban Missile Crisis Quotes
One of the most interesting things to do in Havana Cuba is to see the Cuban Missile tunnels.
Here are some interesting Cuban Missile Crisis Quotes:
"The most terrifying moment in my life was October 1962, during the Cuban Missile Crisis. I did not know all the facts – we have learned only recently how close we were to war – but I knew enough to make me tremble." – Joseph Rotblat
"If you're setting a game during the Cuban Missile Crisis, look through a library. find out what people were wearing, what other issues were in the news, how houses were furnished, what cars were being driven. Especially include things which now seem foreign." – Graham Nelson
"Most people give Kennedy a passing grade, a good grade on the Cuban Missile Crisis handling, but what they don't realize, if he had had strength, if he had showed strength before, there would never have been a Cuban Missile Crisis." – Louie Gohmert
"The lesson of the Cuban Missile Crisis is plain: Strength prevents war; weakness invites it. We need a commander-in-chief who understands that – and who won't leave us facing a foe who thinks he doesn't." – Arthur L. Herman
"But the most important thing about that story, which is not often told, is that as a result after the Cuban missile crisis, immediate steps were taken to correct our inability to collect on the movement of nuclear material out of the Soviet Union to other places." – David Kay
"During the Cuban Missile Crisis, decisions made by President John F. Kennedy and Soviet leader Nikita Khrushchev could have plunged both countries into thermonuclear war." – Ronald Kessler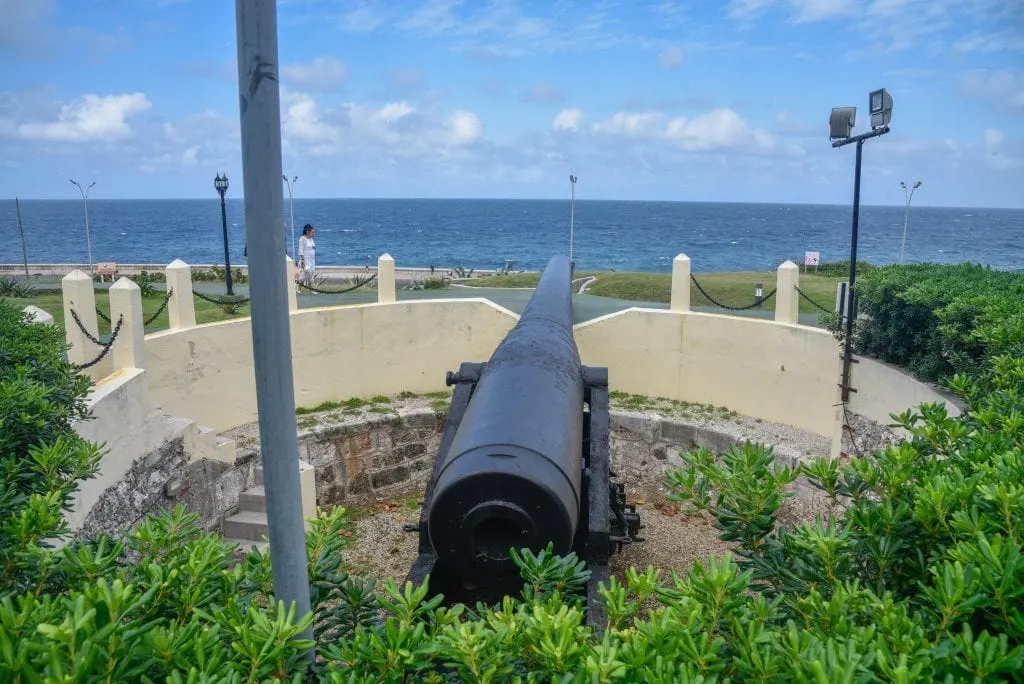 Communism Quotes
When we were in Cuba, we became very interesting in talking to the locals about communism and whether they liked it or not.
Here are some Communism quotes that you might agree or disagree with:
"Communism, like any other revealed religion, is largely made up of prophecies." – H. L. Mencken
"Communism has never come to power in a country that was not disrupted by war or corruption, or both." – John F. Kennedy
"The theory of Communism may be summed up in one sentence: Abolish all private property." – Karl Marx
"No universal selfishness can bring social good to all. Communism – the effort to give all men what they need and to ask of each the best they can contribute – this is the only way of human life." – W. E. B. Du Bois
"The ultimate weakness of Communism is that it robs man of that quality which makes him man." – Martin Luther King Jr.
"Let's not talk about communism. Communism was just an idea, just pie in the sky." – Boris Yeltsin
Love Quotes?
You might also like:
Save Cuba Quotes for Instagram captions to Pinterest so you can find it again later!