Looking for date ideas in Cleveland Ohio?
We have you covered! No more boring pizza night with these epic date night ideas in Ohio.
If you are looking for the most romantic places and spots in Cleveland Ohio, we have hunted down 50+ of the best, whether you are looking for things to do at night or romantic things to do for couples in Cleveland during the day – we got you!
The best date spots in Cleveland right here!
While you're here, bookmark these for more Ohio fun:
Cleveland Date Ideas: 50+ Romantic Things to do for Couples
Date Night Ideas: Best Food and Drink in Cleveland
Tabletop Board Game Cafe – A fun and different kind of date night, this small cafe offers the perfect option for all kinds of board games lovers! On top of this, they serve light snacks such as smoothies and sandwiches. It's also a great way to meet other people with similar interests and make lots of new friends!
Mitchell's – Looking for a tasty after dinner snack? Well head over to Mitchell's for not only delicious ice cream, but also a fun experience! They hold tours of the facility where you get to see ice cream being made with their fresh ingredients and then at the end, you're given a certificate for a free scoop of ice cream!
Flying Cranes – Looking for a peaceful place to spend a quiet afternoon together? Flying Cranes is the place for you then! This quite corner cafe boasts a beautiful menu with a vast tea selection and endless soup and sandwich options!
Presti's Bakery – This bustling cafe is the perfect stop to add to your date night! It has indelible old fashioned Italian charm where you can choose from an array of delicious desserts! When it's warmer, it also has patio seating, making it a great option for a date this summer!
Parnell's – Looking for a restaurant with class, comfort, and charm? Head into Parnell's for just that! This classic Irish Pub provides the perfect backdrop for a relaxing dinner with both delicious food and great conversation!
Ninja City – Looking for a good lunch date option? Then Ninja City is perfect for you! They offer a wide array of street food snacks such as ramen, dumplings, and steamed buns. A great and simple way to have fun and try tons of new food!
West Side Market – This Cleveland Landmark is a must see with an unforgettable fusion of flavors from across the globe to enjoy! You'll want to try all the food there! And don't forget to head up to the balcony while you're there and take in the building's architecture and the gorgeous view extending beyond. It's the perfect photo opportunity to capture the memory as well!
Passenger's Cafe – This new coffee shop on West 25th Street is a great way to support local small businesses! Grab a cup of coffee and then be sure to head up the stairs to the rooftop patio where you can enjoy a panoramic view of the Cleveland skyline!
The Red Chimney – This long standing old school eatery is a must stop while you're visiting Slavic village! It's nothing fancy, but it's boasting in character and classic meals that will satisfy the hungriest after a long day spent exploring!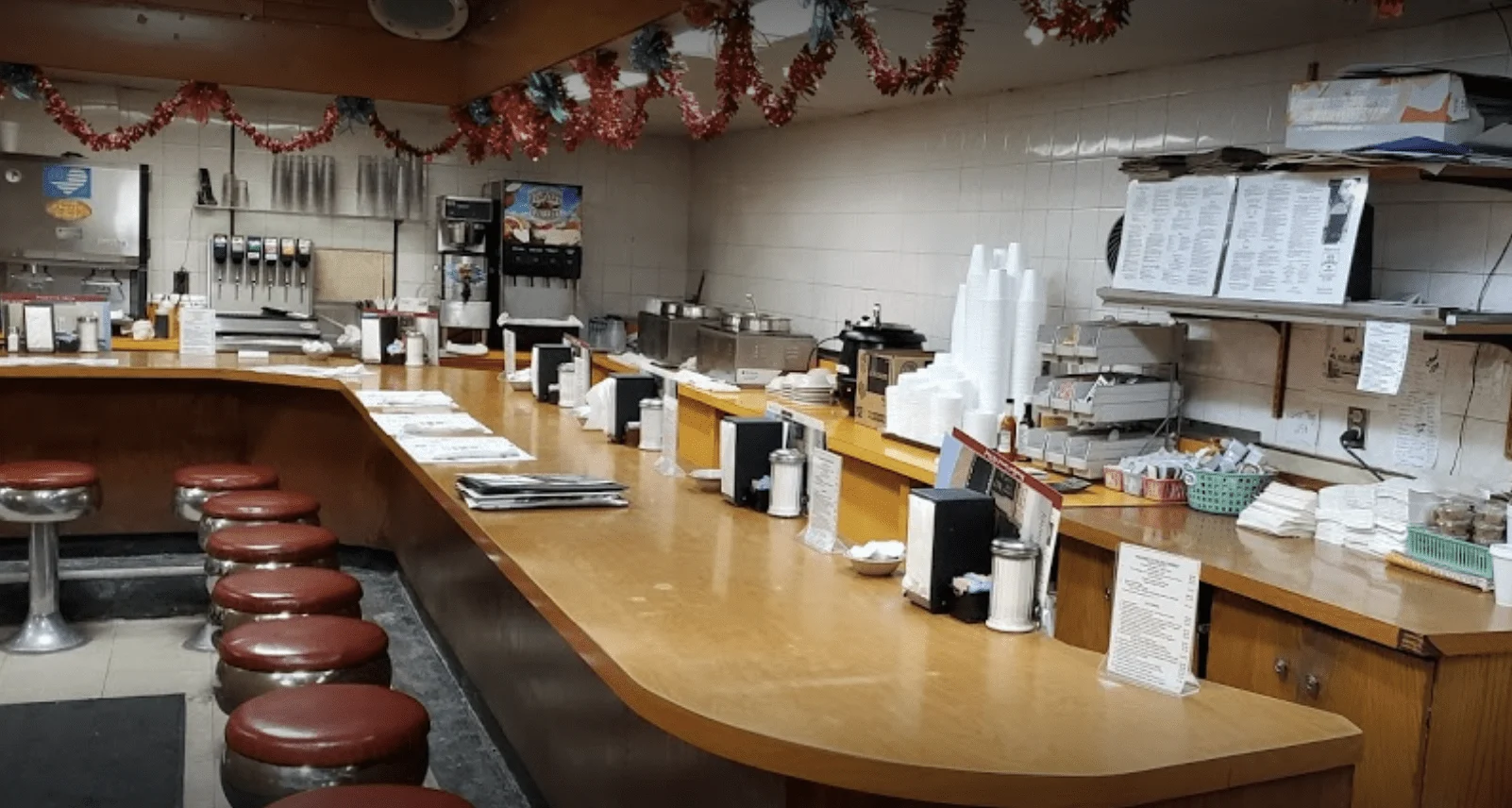 Old Brooklyn Cheese Company – This small business sells one of the largest selections of delicious and local cheeses! You'll have a blast enjoying these different cheeses with your date and a glass of your favorite wine!
Koko Bakery – This tiny nook of a bakery in Asia town boasts a beautiful array of pastries, bubble tea, and an assortment of sweet and/or savory buns to choose from! After selecting your treat of choice, be sure to take the time to enjoy the sights of Asia town and take a small tour of the area!
Heinen's Wine Tastings – Once you hear this is a grocery store, you might be wondering why this would be a good date night suggestion. Well, this is much more than a grocery store. It's an architectural gem and is an amazing place to gather and do some wine tasting. This is also a great way to do a date night on a budget, as most tastings are under $15!
Forage Public House – Forage Public House is a great restaurant located in downtown Lakewood that is perfect for a more low key date night option! They hold a taco Tuesday where they give all of their dishes a creative twist, which you'll definitely want to check out!
Check into a romantic hotel – There are some seriously romantic hotels in Cleveland. Here is the ultimate list of hotels with hot tub in room in Cleveland. The Stone Gables Bed and Breakfast, Cleveland is always a good choice!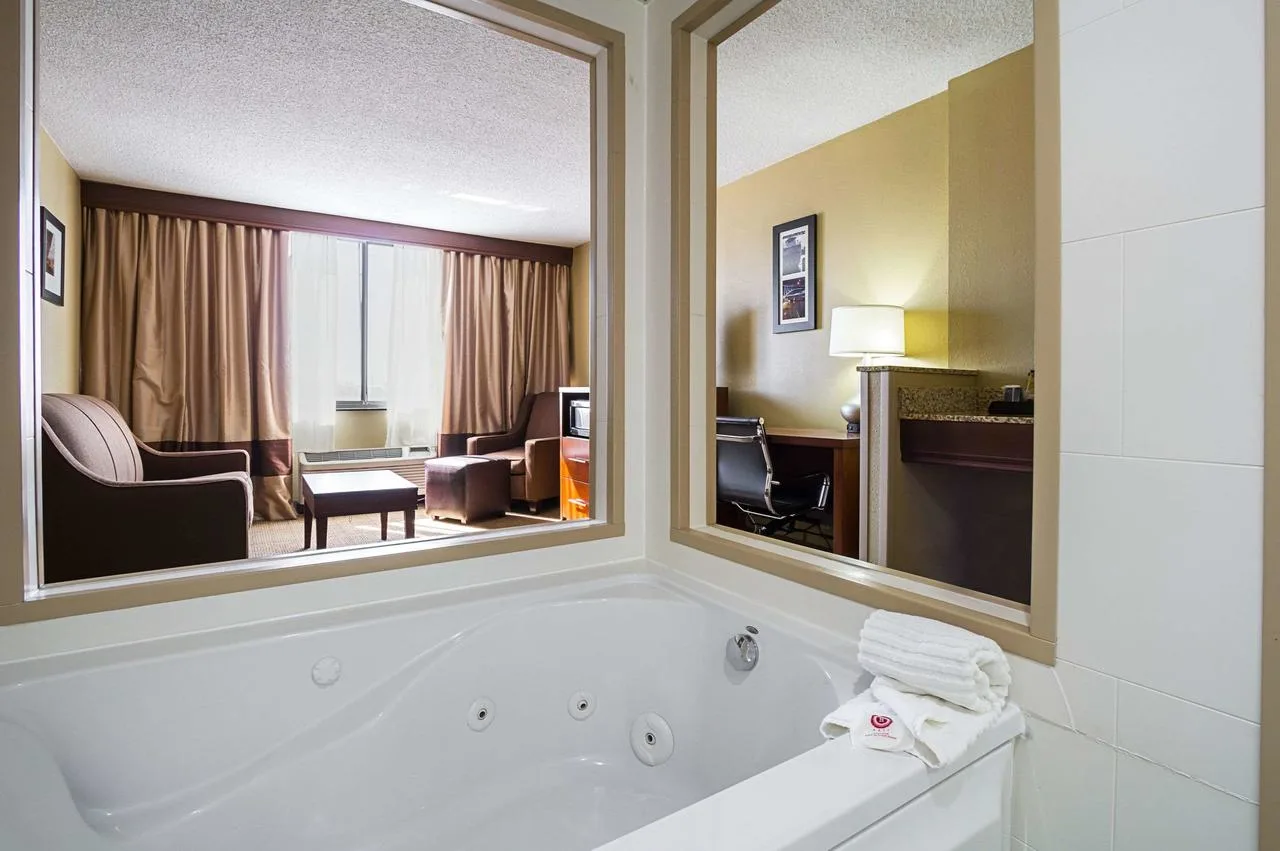 Fun Date Ideas in Cleveland
The Wine Spot – This Cedar Lee district retail shop has endless options to let you build your own six packs! They have a full service bar as well though and lots of beautiful art, making this the perfect place to stop into for a refresher as you're strolling through town!
Marotta's – Marotta's is an Italian staple in Cleveland where you can, of course, find amazing pizza! In addition to this, they are known for their delicious pies which come in a variety of tastes that are both traditional and unique!
Fear's Confections – Looking for a fun twist on your classic desserts? Fear's Confections, located in Lakewood, sells a wide array of nerdy pop culture treats. These include themed treats from some of your favorite media such as Doctor Who and Star Wars!
Piccadilly Artisan Creamery – Looking for a scoop of ice cream but with a scientific spin? Piccadilly Artisan Creamery combines just those two things! Watch as they prepare you delicious dessert right in front of your eyes using liquid nitrogen!
Bookhouse Brewing – Bookhouse Brewing is the perfect stop for die hard beer lovers and casual drinkers alike! It boasts a comfortable, inviting atmosphere that is balanced with tons of fun in the menu and the board games they offer as well!
Night Market Cleveland – The growing Asiatown neighborhood has become a popular location amongst locals and tourists alike! While you're here, you can enjoy a diverse array of Asian cuisine, as well as shop at local small businesses, peruse the many art features in the neighborhood, and check out different karaoke nights along the way!
Quintana's Speakeasy – This barbershop by day and speakeasy by night is definitely one of the most memorable options you could consider when choosing your date night location! They have an amazing menu of food and drinks and brand new outdoors seating as well. Yet the real fun is finding how to get inside! The speakeasy is hidden behind a bookcase which opens and you have to enter this way!
Society Lounge – Society lounge offers an old fashioned and pristine atmosphere for socializing and dining! Many describe walking down the long staircase into the lounge feels like stepping into an old speakeasy. Their handcrafted cocktails are absolutely delicious and you'll find yourself enchanted by both the drink and the old timey and classic aura of the place!
Vault – This classic cocktail lounge resides in the hundred year old bank vaults beneath the Cleveland Trust Rotunda! Enjoy excellent service as you are served handcrafted cocktails from a selection of 30 different options. These drinks are curated by expert mixologists and you will also find a menu of many small plate offerings!
Velvet Tango Room – This trendy cocktail bar is an amazing date night idea for you and your significant other! They offer a large selection of events, including live music and private events and that can be reserved! The service is top tier and you can even enjoy the outdoors if you come on a nice day, as they have a beautiful patio that you can sit on as you eat dinner and sip cocktails!
Griffin Cider House – Ohio is full of orchards and thus also has its fair share of cideries as well! Griffin's Cider House is one of the best of these! It's the perfect place to enjoy a variety of delicious cider and brews! A great date option in the fall time!
See more: Romantic Getaways in Ohio
Entertainment Ideas:
Superelectric Pinball Parlor – Smack dab in the middle of Gordon Square Arts District, Superelectric Pinball Parlor guarantees a night of absolute fun! Sip on their delicious Old City soda while you play a wide assortment of old fashioned games. All of this, and an incredible view out their oversized glass storefront windows to the bustling street outside!
Cedar Lee Theatre – This cinema on the east side of town is an amazing movie night option! They even offer $5 movies if you go on Monday! It's a great way to catch up on the latest blockbusters and indie films without breaking the bank!
Crooked River Comedy – Crooked River Comedy performs stand up at several locations across the city of Cleveland! You'll have a good laugh no matter where you choose to enjoy it! And you can even choose to take it a step farther by signing up for some of their affordable improv workshops that you can take as single classes!
Mahall's 20 Lanes – This bowling alley hosts a variety of fun events such as 90s dance parties and rock concerts! But when they're not, it's still a great place to knock over some pins! And remember to check out their full bar with both cocktails and craft beer!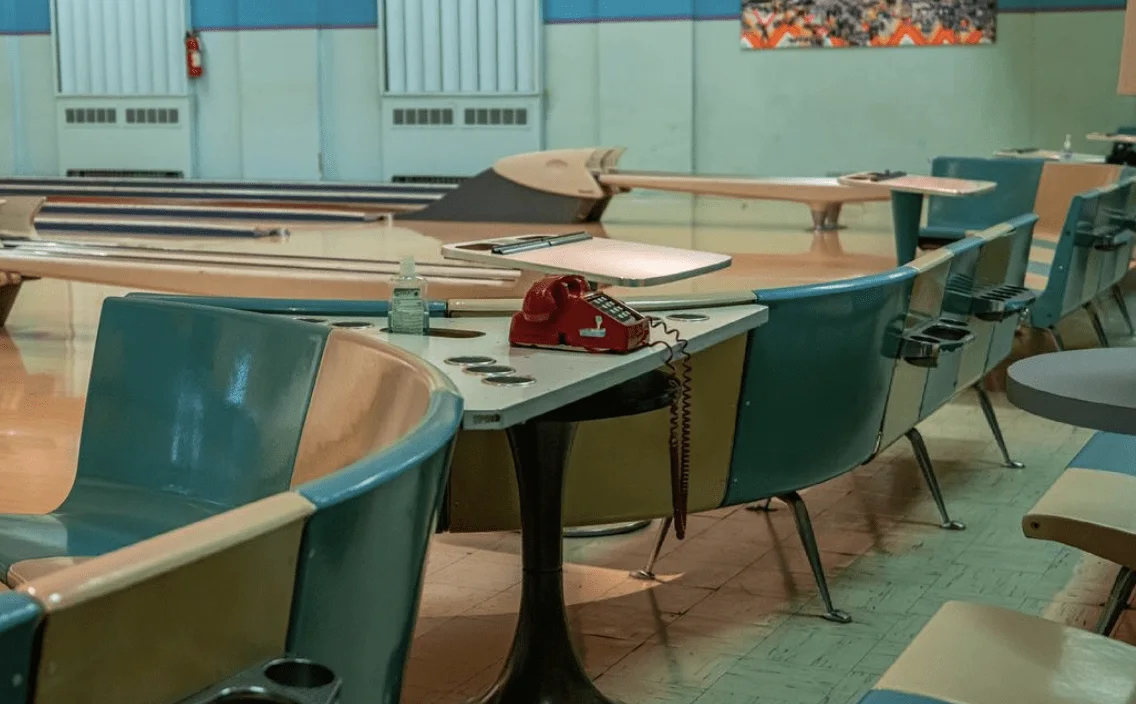 Brookpark Skateland – Brookpark skateland is a fun stop anyways, but their retro nights that they host every thursday are even more fun! All are encouraged to go all out when it comes to funky outfits and the skating rink is a great, romantic way to bond with your date!
Cinematheque – This Cleveland arthouse is a must see for all film lovers! After strolling through the school's vast gallery of gorgeous art, this theatre located within the Cleveland Institute of Art shows a large array of rare and foriegn films that you won't find at any other movie theatre!
The Side Quest – Lakewood's Side Quest is a great date night option for any and all lovers of classic to modern day nerd culture! They have lots of board games, along with themed beverages and regular themed nights such as Harry Potter. Don't forget to check out the many different events they hold as well, such as sci fi book club and anniversary nights of your favorite shows/movies/franchises!
Get Hep Swing – Get Hep Swing hosts bi-monthly community swing dances that are the perfect unique date idea! Dress in some of your favorite vintage clothes from a decade of choice and dance through all the decades! No need to be a pro, just willing to have lots of fun!
Sweetie's Golfland – The perfect location for a fun night full of putt-putt and ice cream! After a round of mini golf, head over to B.A. Sweetie's Soda Shoppe for treats galore! And if you can't find anything there, then America's largest candy door is only right next door with over 40,000 square feet of candy to choose from!
Keep Talking – At Keep Talking, featured speakers share stories and anecdotes on the topic of the night! You can even submit your own pitch ahead of time for a chance to be featured on stage! In addition to this, enjoy their iconic hotdogs with their unique staple toppings such as alien relish!
Hilarities 4th Street Theater – Hilarities 4th Street Theater is one of the largest comedy venues in the country, hosting 7 shows each week! With comfortable seating for up to 400 guests and a range of Cleveland comedy favorites and national favorites, this entertainment venue promises a night that you and your date will not soon forget!
Perplexity Games Escape Room-Cleveland – Looking for a date night that's fun and entertaining for everyone? Perplexity games is a perfect double date option as you can choose a mystery to solve from a long list of fun adventures! Whether it's diving into the 1930s or stealing the work of an inventor, you'll have a night full of adventure and suspense that you won't soon forget!
Bop Stop – Located inside the Music Settlement in Cleveland, it is the premier listening room in the city! It offers a relaxing musically pristine listening experience, along with an incredible, sweeping view of Lake Erie. They're always having new performers so you'll always have a unique experience when you stop by!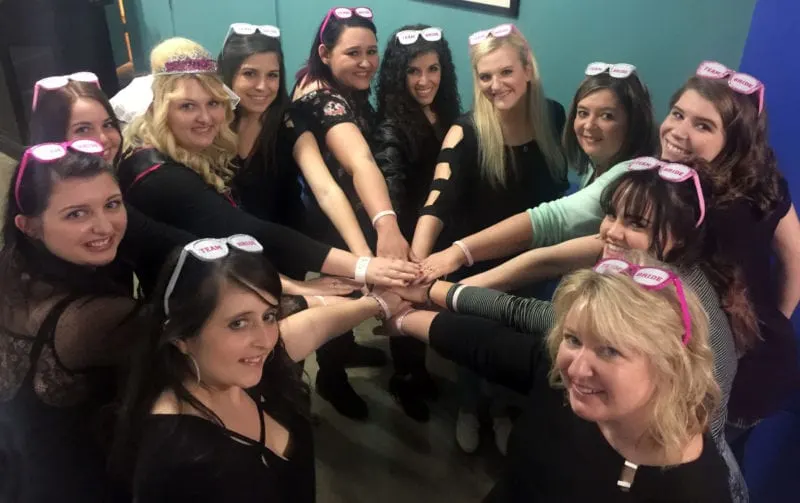 Ideas for Nature Lovers:
Rockefeller Park Greenhouse – Rockefeller park is a perfect option for getting away from the cold weather yet still enjoying the beauty of nature! It's completely free and you'll be able to see the Cleveland Cultural gardens. Take a walk through these hidden gems which represent different nations of the world!
Wade Oval – No matter the time of year, you'll find something fun to do at Wade Oval! In the winter, it becomes a magical ice rink and winter wonderland! In the summer, it boasts music of all kinds and is turned into a lawn that is constantly showing new music acts! In addition, it always holds a variety of landmarks and museums.
The Urban Orchid – This shop is always full of the prettiest flowers that are in full bloom each season, and has walls filled with beautiful art. A great ending to a wonderful night where you can buy your date a flower of their choice!
Mill Creek Falls – Mill Creek Falls is most definitely one of Cleveland's biggest hidden gems! This beautiful waterfall that happens to be the tallest in all of Cuyahoga County is the perfect photo opportunity to help capture the memory!
Cleveland Metroparks Zoo – This zoo is the perfect day date option with endless things to enjoy throughout your visit! With exhibits like the Rainforest where you can see the home of more than 6,000 animals and their 25 foot waterfall with a tropical rainstorm that boasts thunderstorm effects!
Holden Arboretum – This arboretum boasts some of the most amazing, new attractions! Firstly, there's the Murch Canopy Walk, which is a 500 foot long elevated walkway built 65 feet above the forest floor! And second, there's the Kalberer Emergent Tower, which takes guests 120 feet in the air to look out over the land of the arboretum!
The Cleveland Botanical Garden – There's endless beautiful sights to take in in this garden! One of the most special though is the daily releasing of butterflies from a pupa case which occurs at 2 pm. You'll want to have your camera ready to capture this significant moment! Along with this, you can also get the opportunity to check out the glasshouse, which houses 50 different kinds of birds, butterflies, reptiles, and amphibians!
Lakewood Solstice Steps – Lakewood Solstice steps have quickly become a favorite spot, especially in warm weather times! This giant staircase curves along the waterfront, creating the perfect place to take in a gorgeous sunset or even sunrise! Follow the stairs further to see a beautiful glimpse of downtown as well. Either way, this spot will give you endless amazing photo op options for you and your date!
Chapin Forest Reservation – This Lake County Metroparks reservation is a great winter date idea for any outdoorsy couples! There are 6 miles of skiing and cross country snow-shoeing to explore! Plus, it's only $15 a day to rent skiing equipment and only $12 a day for snow-shoeing!
Fairport Harbor – Fairport Harbor is an absolutely iconic piece of Cleveland's waterfront that you don't want to miss! It not only boasts a beautiful lighthouse and pier, but they also offer kayak rentals that allow you to journey into the waves for a fun adventure in the sunshine!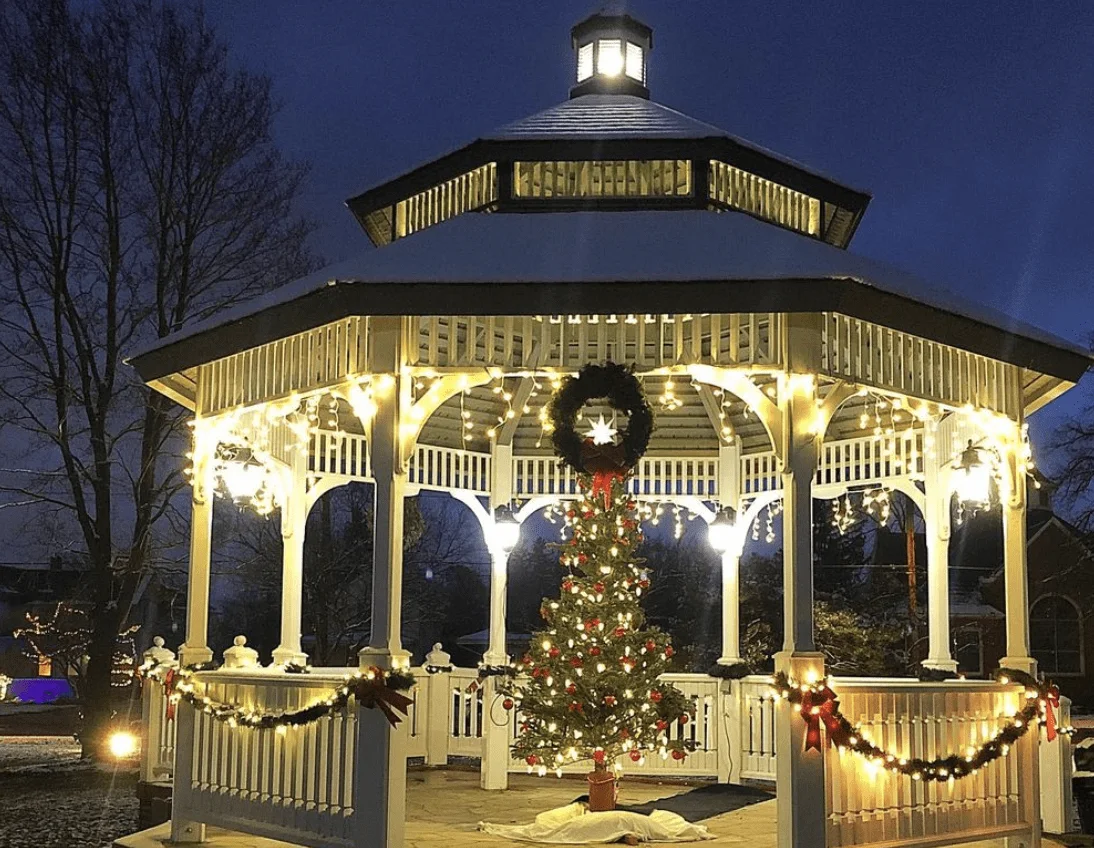 Adventurous and Artsy Ideas:
SPACES Gallery – This art gallery just moved into a gorgeous new location in Hingetown and it's a great date night idea for art lovers everywhere! The art here is always a conversation starter, challenging the boundaries of society in every shape and form possible.
Larchmere Antique District – Make new memories with your significant other while rummaging through quirky and unique goodies! This string of shops boasts lots of places to find amazing antiques such as furniture, clothes, and knick knacks. You and your date will love this small street of antique stores if you're looking for a fun and different kind of date night idea!
Loop – This record store, coffee shop, and art gallery all in one is great for anyone who can't decide what they want to do for date night! You can look at your favorite oldie records while you sip on an amazing cup of coffee. Then check out the artwork that's displayed there! They update it every month so you'll want to keep coming back to see more!
Museum of Contemporary Art Cleveland – This uptown art museum is only open to the public on the first Saturday of each month, but you definitely want to take the opportunity to stop in! They are always hosting special events and they offer some of the most beautiful, cutting edge art you've ever seen!
UH Bikes – This new small business allows you to rent bikes and joyride throughout the city! With Cleveland boasting a huge selection of pick up stations, especially near downtown, cycling your way through the large town is a great option for enjoying the sights that it has to offer!
The Glass Bubble Project – This small business established back in 1998 is a must see in Cleveland! They offer the perfect date night offer for only $130! They provide food, beer, wine, and pop while you and your date have a blast creating your own wine glass and/or beer mug! Many workshops are offered as well where you can create many different projects such as herb jars or oil bottles!
The Glass Asylum – The Glass asylum is another great and unique date night idea! It is Northeast Ohio's premiere Glass-blowing studio. There are many artists there to help you bring your vision to life as you and your date get the chance to tackle this unique art form! They offer many different events and workshops that you may want to attend as well!
Gina Desantis Ceramics – Looking for an artsy date night where you can let your creativity shine? Gina Desantis Ceramics is the place for you then! They offer many different classes and workshops where you can learn from the experts and make your own ceramic pieces that you choose! Truly a great bonding experience for you and your date!
Yaymaker – Another great creative option for date night! Yaymaker lets you create your own artwork in a night full of drinks and fun! You can also check out their huge list of several different classes and workshops they offer where you can learn even more about painting and plan nights for bigger groups or a future date night for you and your significant other!
More Ohio + USA Fun: