Looking for fun date ideas in Hong Kong?
HK is seriously a cool city for couples. Here are our top recommendations for the best couples activities in Hong Kong with pictures and tips.
Whether you are a local looking for something new and exciting to do on the weekend in HK or a tourist hunting out romantic things to do for couple – we have you covered.
The best couple activities in HK here.
Date Ideas Hong Kong: Romantic things to do for Couples
Ah, Hong Kong – the land of romance and love! Whether you're looking for a romantic dinner for two, a stroll along the beach, or just a romantic photo-op, Hong Kong has it all.
Get ready to be swept away in a whirl of romantic activities that will make your heart skip a beat.
From sunset cruises to romantic hikes and picnics, here are some of the most romantic things to do in Hong Kong that will make your date night extra special.
So, grab your sweetheart and let's explore the romantic side of Hong Kong!
Watch the Hong Kong 'Symphony of Lights' Laser show
From the Tsim Sha Tsui promenade, there is a fantastic view of the Hong Kong skyline where can watch the 'Symphony of Lights' laser show nightly at 8.00pm.
The promenade is normally packed with tourists waiting to see the laser beams stream down from the high rises.
If you want to avoid the crowds, the floor to ceiling windows at InterContinental's Lobby Lounge provides the perfect setting to enjoy the show. We recommend trying one of their signature cocktails while you are there. Read our full review here.
A great first date idea in Hong Kong. It is also a really great romantic hotel in HK if you want to up your anty on date night.
Go for a ride on the Star Ferry
Hong Kong's iconic Star Ferry is a great way to travel from one side of Hong Kong to the other and admire the skyline views. It is for sure one of the best date ideas in Hong Kong hands down.
If you are staying in the Tsim Sha Tsui area, it is a more scenic way to visit Central Hong Kong (to see the Peak) and the Wan Chai area (where the Chinese visa office is located).
A ride on the Star Ferry will also only set you back $2.5 HKD as opposed to around $10 HKD if you catch the metro.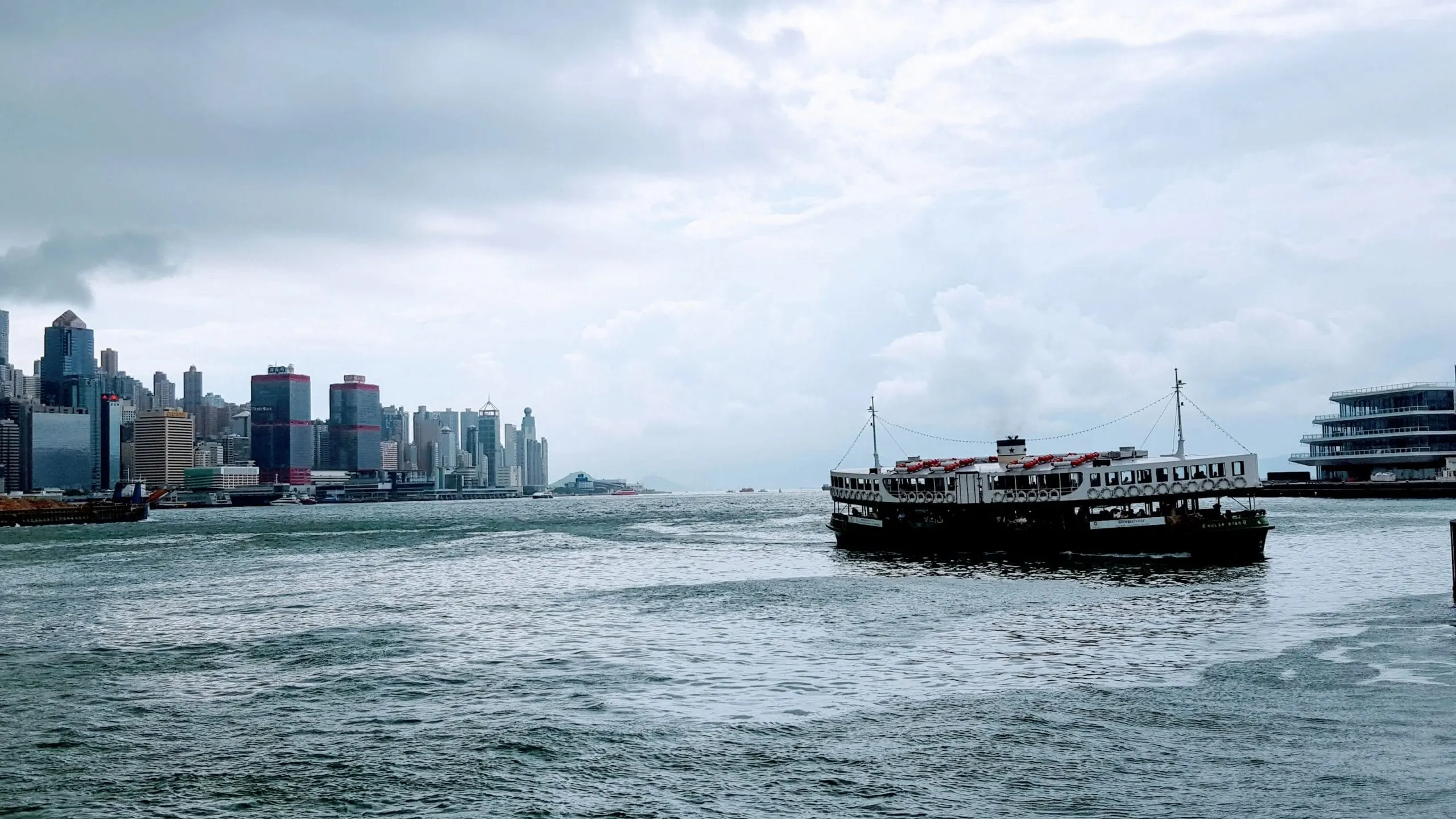 Check out the Tsim Sha Tsui Area
Tsim Sha Tsui is a vibrant, happening area of Hong Kong with many shopping malls, restaurants and of course the iconic Neon Lights Hong Kong is famous for.
There are also quite a few attractions in the area including walking down the Tsim Sha Tsui promenade to admire the Victoria skyline.
Visit Kowloon park to see beautiful pink flamingos and red & yellow macaws or strolling through the Avenue of Stars featuring the one and only Bruce Lee Statue.
Visit the Nan Lian Garden & Chi Lin Nunnery
In the Diamond Hill area of Hong Kong, you will find the breathtaking Nan Lian Garden & Chi Lin Nunnery. These are some of the most popular Instagram areas of Hong Kong and not without reason.
As we approached, I felt as though I was entering into Burnett's secret garden. The gardens and temples are absolutely stunning and very photogenic juxtaposed against the Hong Kong high rises.
It is free to enter the gardens and only costs $9 HKD on the metro to Diamond Hill from Tsim Sha Tsui with a change at Mong Kok.
In my opinion this is one of the most romantic places to visit in Hong Kong.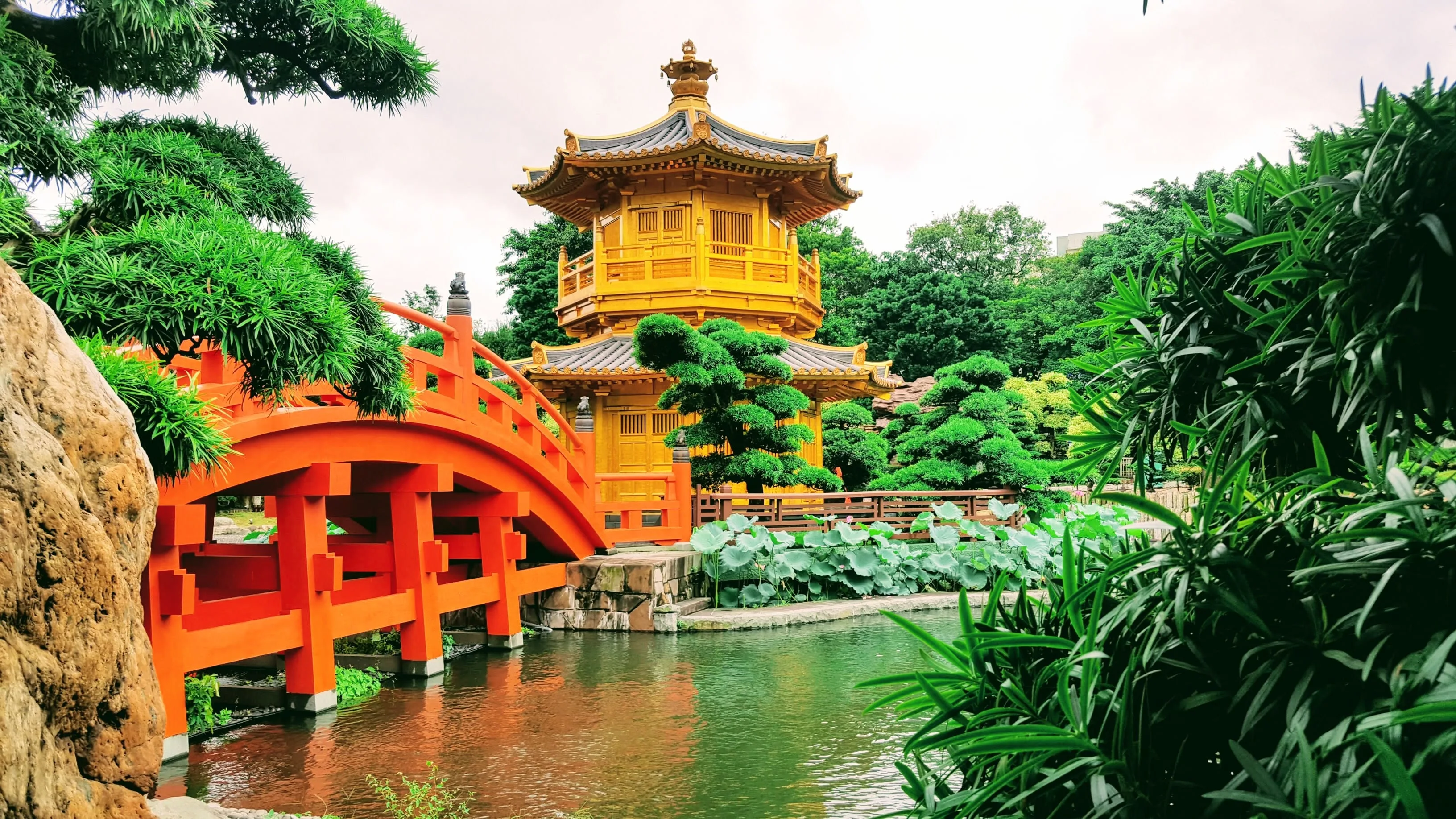 Go to Wednesday Night Happy Valley Races (or the Sha Tin Races on Sunday)
If there is one thing that Hong Kong is all about it is Horse Racing. The two tracks in the Hong Kong area are Happy Valley & Sha Tin Race Track.
Happy Valley has more atmosphere as expats and locals take the opportunity to drink themselves into oblivion with the many beer stands and live entertainment on offer.
Happy Valley provides for a super cheap night out of pure entertainment as entry only costs $10 HKD and betting starts as little as $20 HKD.
Beers start at $43 HKD and there is even a frozen pineapple beer to try! If your stay to Hong Kong does not fall on a Wednesday, check out the Sha Tin Races on Sunday.
The Sha Tin Races are a little more placid than the Happy Valley Races but it does give you an opportunity to experience horse racing in Hong Kong.
If you are unsure of which horse to put your money on, this website provides free tips!! From Central, we recommend taking the iconic 'Ding Ding' double decker tram to Happy Valley.
Check out the Mong Kok Area
Like Tsim Sha Tsui, Mong Kok is another area of Hong Kong that is not to be missed. The neighbourhood has many interesting streets and markets to explore.
Be sure to check out Tung Choi Street North, otherwise known as the 'Goldfish Market', a street specialising in selling anything from cute kittens to giant goldfish to $10 HKD penny turtles.
It is really an amazing spectacle seeing bags upon bags of goldfish hanging over shop doors. Mong Kok is also the home of markets & bargaining and houses the famous Ladies Market & the Sneakers Market.
From Tsim Sha Tsui, the easiest way to reach Mong Kok is by metro which only costs $5 HKD.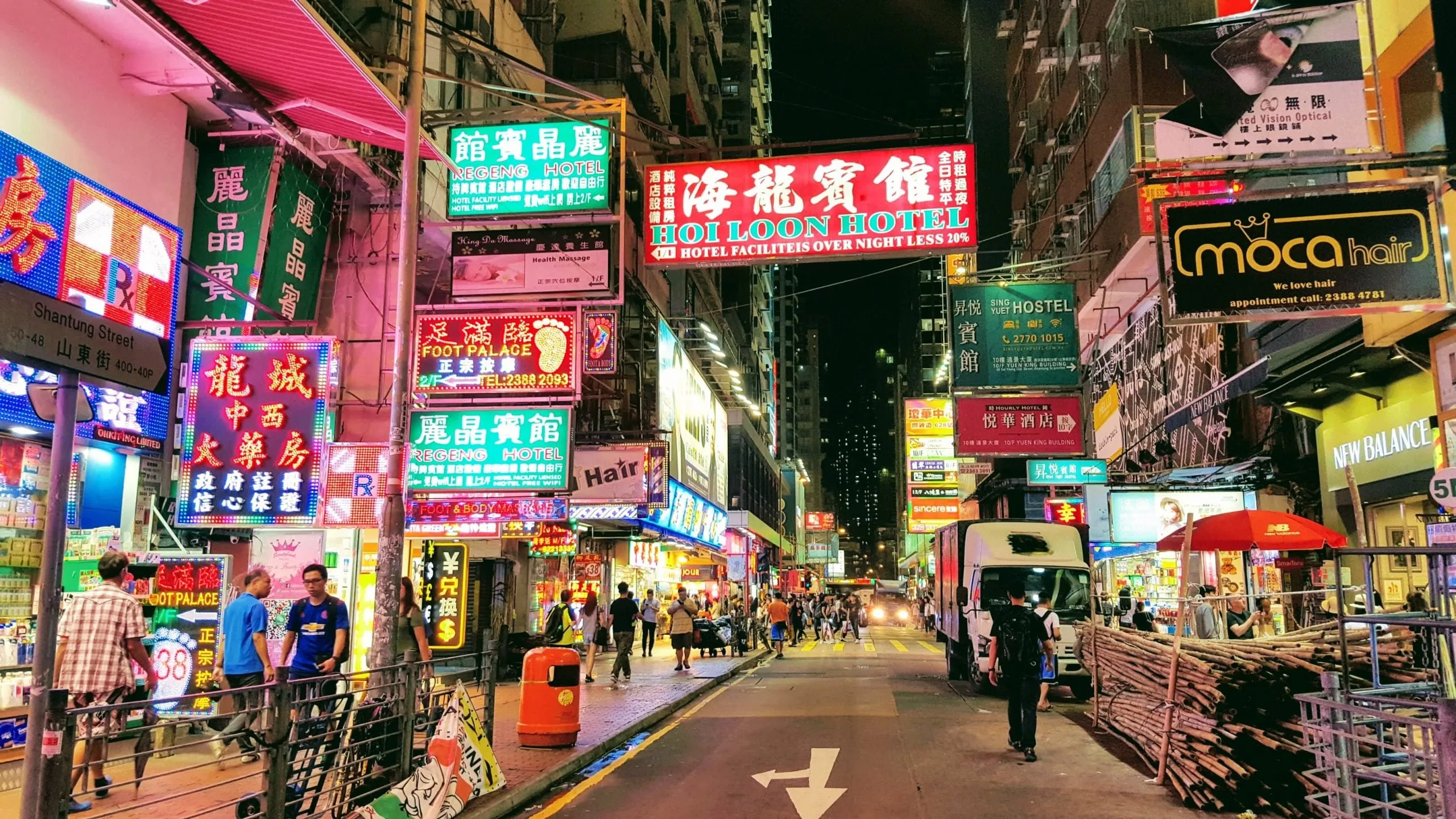 Go to a Museum on a Wednesday
Wednesday is a good day to be alive in Hong Kong. Not only is it Happy Valley race day but a lot of museums in Hong Kong offer free entry on a Wednesday. The Hong Kong Museum of History is a popular choice to learn about the history of Hong Kong.
If this is not your cup of tea, other museum choices include the Hong Kong Museum of Art, the Hong Kong Heritage Museum and the Hong Kong Space Museum.
Shop til you drop
Hong Kong really is a shopping paradise. From the multitude of high end department stores to the many markets of Mong Kok, the city really has something for everyone.
Due to the sheer quantity of department stores, there are often big sales in Hong Kong and you may be able to pick up designer clothing or electronics for cheaper than prices that you will find at home.
If you are looking to buy electronics make sure you buy at a reputable store or they may well be cheap knock off products from China.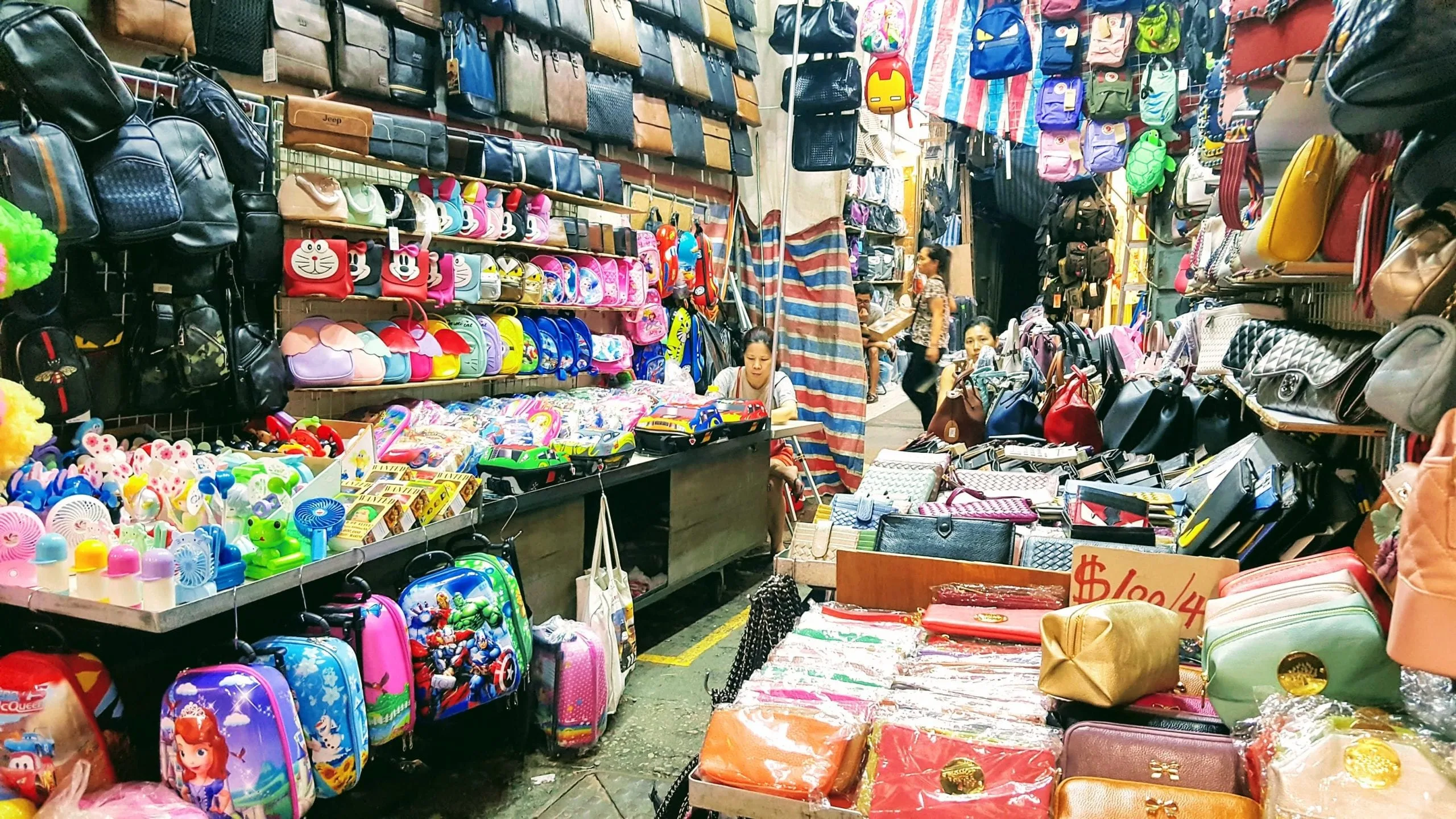 Visit Big Buddha
Climbing the 268 stairs to the top of the Big Buddha is one of the most popular things to see in Hong Kong because of the grandeur of the 34-meter bronze Buddha statute & the views you receive from the top on a clear day.
Big Buddha is located on Lantau Island which makes it around a 2 hour journey each way from Tsim Sha Tsui or Mong Kok.
In the same vicinity as the Big Buddha statue you can visit the Po Lin Monastery as well as the quaint Ngong Ping Village.
If you enjoy hiking, there are also numerous walking paths to enjoy near Big Buddha including the Wisdom Path.
To reach Big Buddha, take the metro first to Tung Chung Station. From there you can choose to either take a glass bottom cable car (25 minutes) or a bus (40 minutes) to the top of Big Buddha.
The glass bottom cable car costs $160 HKD one way and is highly recommendable if you visit Big Buddha on a clear day due to the gorgeous views.
If it is a foggy day, the bus is advisable as it only costs $17.20 HKD one way from Tung Chung Station to the top of Big Buddha.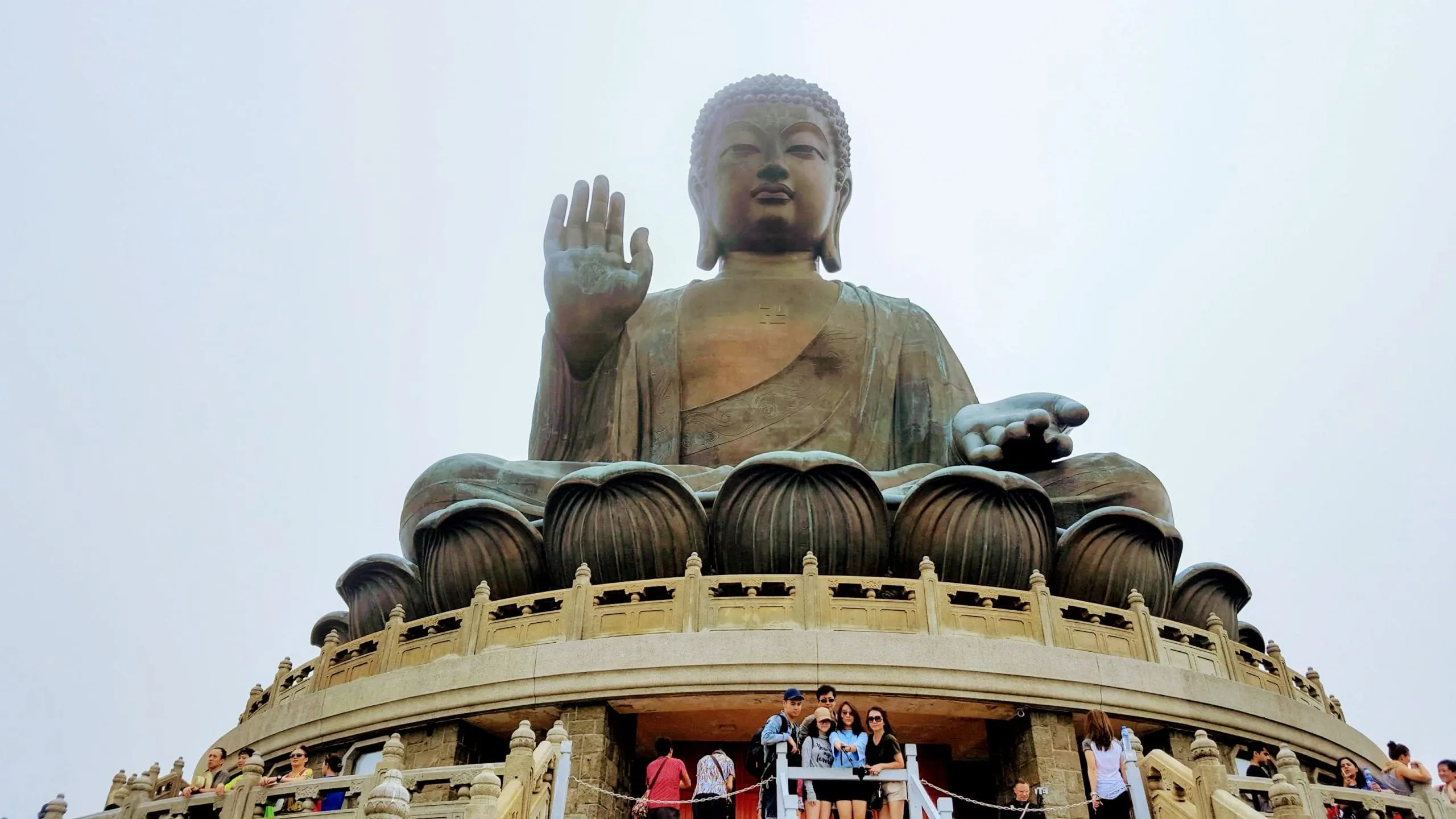 Picnic @ The Peak
If you want aerial view of the city, look no further than The Peak of Hong Kong. To get the best views of the city, avoid a cloudy or rainy day.
The view at The Peak is free to enjoy & there is even numerous walking tracks around the area. To get to The Peak, take Bus 1 or Bus 15 from Central for only $10 HKD.
Make sure you have the right change before getting on the bus as they don't offer refunds. If you want a more touristy experience, catch the tram to the top of the Peak instead of taking the bus.
Romantic Hotels in Hong Kong
If you want to stay in the area while you explore, there are plenty of nice romantic hotels in the Hong Kong for couples. Here are some of the best ones that we would recommend if you need some help in that regard.
Flights to Hong Kong?
Skyscanner is our favourite price comparison tool to get the best price on flights. We also love how there are no extra fees in booking a flight through Skyscanner (like an agent commission).
Bonus HK Date Idea: Hong Kong to Shenzhen
It could be fun to go to Shenzhen as a fun date, maybe even an overnight day with you SO.
From Hong Kong we traveled onwards to Shenzhen. If you are making the journey from Hong Kong to Shenzhen here is all you need to know including the bus, metro and ferry.
***
More HK: