Looking for date ideas in Columbus Ohio?
Whether you are a local or a tourist looking for romantic things to do in Columbus for couples, there is something for everyone in this list of 71 epic dates in Columbus.
While you're here, bookmark these for more Ohio fun:
Date Ideas in Columbus Ohio
Fun Date Ideas
AR Workshop in Worthington. If you and your partner have an affinity for arts and crafts, you should stop in and take an art class at this location. They specialize in DIY crafts with a focus on wood, canvas, and knitworks.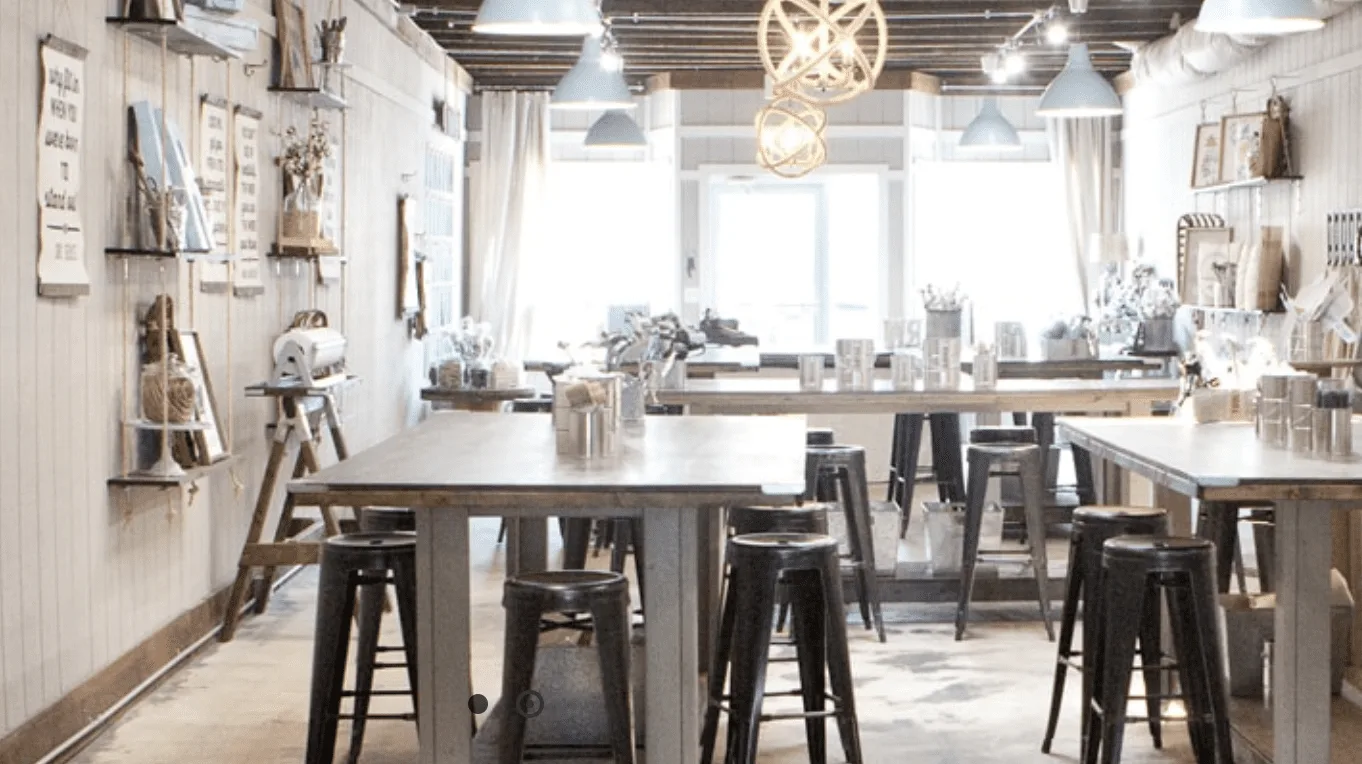 Kinetic Columbus Rock Climbing. This climbing gym is open 24/7 and is home to 500 square-feet of gym space. In addition to offering free WiFi and a fitness area, it also has walls up to 15 feet high for climbers of all skill levels.
King Makers. This Columbus bar also moonlights as a board game lounge. Complete with board game sommeliers who can recommend games for each couple based on things like their mood and time able to be spent at the lounge, this is a truly unique experience for those who want to try something different. With just a $5 library free, you are allowed to play as many games for as long as you want.
Crimson Cup Innovation Lab. Coffee lovers, rejoice! Here you can learn all about the coffee-making process, from the ingredients and the roasting procedure to the brewing and prepping methods.
Columbus Axe Throwing. For just $32 per person, couples can get ninety minutes of axe throwing time. It's a great way to release the week's frustrations and unwind in a non-traditional way with your partner.
Zip Zone Ziplining. This is a must-try for couples who love adventure and the outdoors. With five courses with varying levels of difficulty and over 60 different challenge elements, this is the largest forest climbing park in the city of Columbus. The treetop obstacle course is a physical challenge for all that also offers zipline tours.
North High Brewing. Looking to relax after work? This brewery offers a happy hour Monday through Friday from 4 to 6 p.m., with $2 off bar snacks and half-priced beer, cocktails, and wine.
Billy Ireland Cartoon Library & Museum. A truly unique date spot, this location is home to the world's largest collection of cartoon and comic-related items. They house over 2.5 million comic strip clippings and 300 thousand original cartoons.
Glass Axis. This art gallery hosts private classes and one-on-one sessions that teach glassblowing, fusing, and torching. You can even sell your creations in their gallery!
Columbus Zoo & Aquarium. If you and your partner love animals, you can visit their numerous exhibits and experiences, such as the elephant bath, reindeer encounter, and sea lion tour. They also host a 21+ paint night where you can prep a canvas and get a special finishing touch—from penguins!
African Safari at The Wilds. Couples can get a safari experience without traveling to Africa. With the option of a zipline safari tour and the chance to stay at lodges and cabins, this is an intriguing date option.
See more: Best all inclusive resorts in Ohio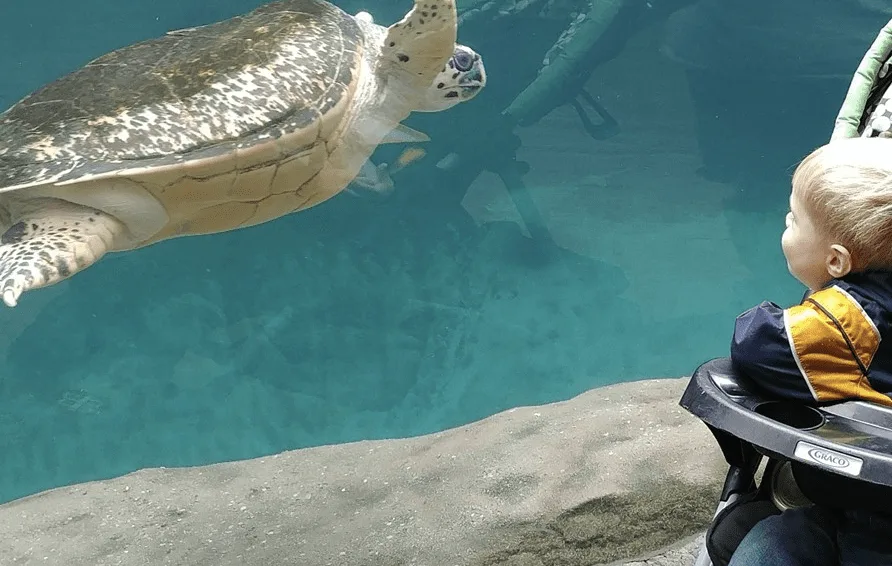 Date Night Columbus Ohio
Shadowbox Live. Open Thursday through Sunday, this theatre has cabaret-style seating plus a full bar and dinner menu. Both their mainstage and the smaller Up Front theatre host unique shows, like musicals, tributes, and sketch comedy, which guarantees there is something for every couple to enjoy.
Nightlight 614. Enjoy a movie under the stars at this 21+ outdoor film series. They serve craft beer and wine and are catered by local food trucks. Located in Genoa Park and offering a fantastic view of the city, this is a perfect summer date night activity.
Hollywood Casino. Couples can get a taste of Vegas right in the Midwest. With over 2000 slots and 70 table games, this is a great spot for couples who are feeling lucky. The casino has live entertainment in their lounge, multiple dining options, and the biggest poker room in Columbus. Maybe not one of the most romantic places in Columbus – but it sure is fun!
South Drive-In Theater. Playing contemporary films and classic favorites, this drive-in also allows you to bring your dog! Enjoy a night out from the comfort of your car with this cozy and nostalgic date night option. Definitely one of the best things to do in Columbus at night!
Have Dinner at The Refectory. With a menu that changes with the season, this restaurant has been a staple of Columbus for over 40 years. Located within a refurbished 18th century church, the dining room is home to a majestic candlelit ambiance and there is even an upstairs choir room with live music events.
Romantic Jacuzzi Hotels in Ohio – Why not plan a fun staycation and stay in a super romantic hotel!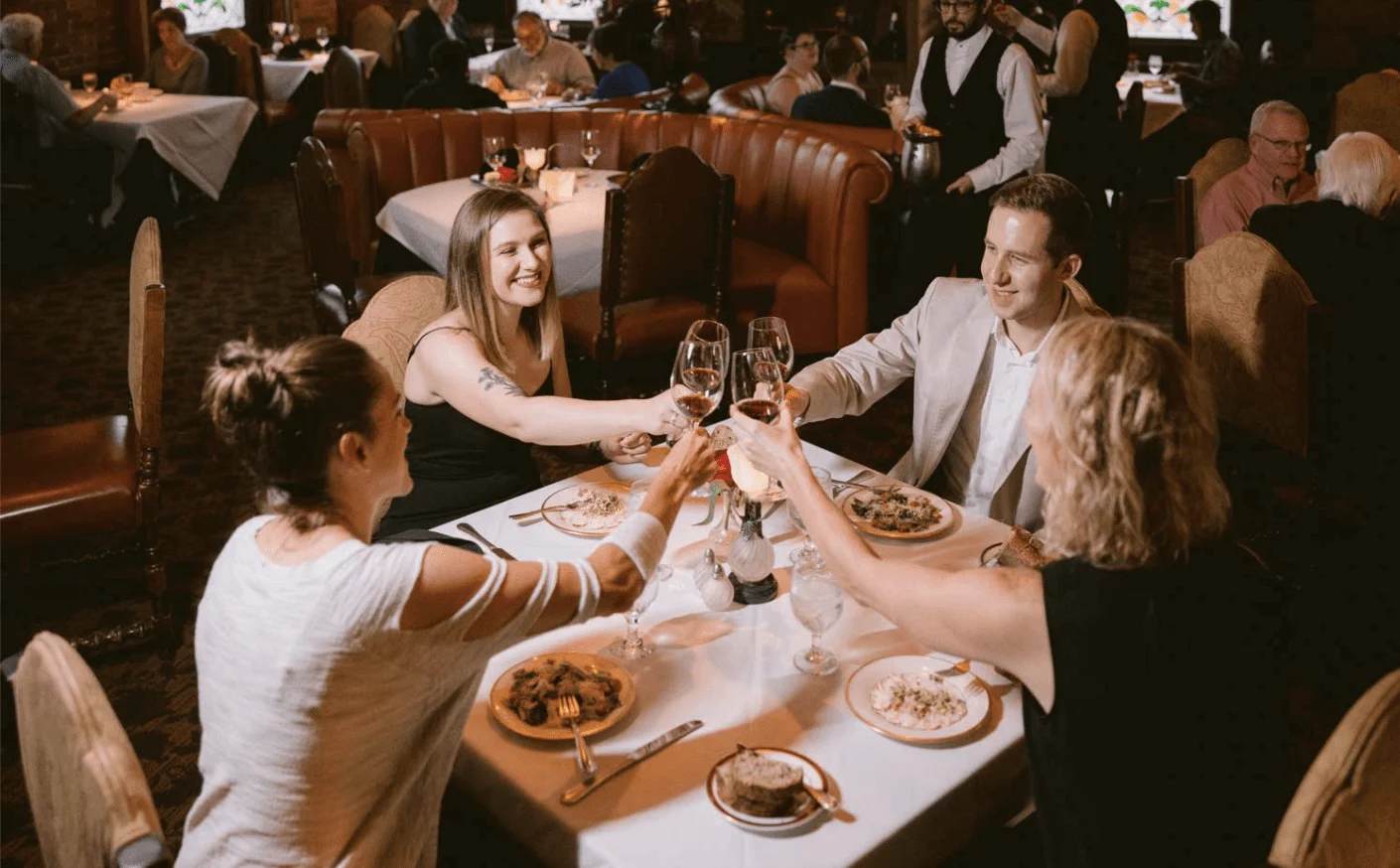 Funny Bone Comedy Club. For couples who love to laugh, this is the spot for you. This comedy club also has a full-service kitchen and bar so that you can enjoy a nice dinner during the stand-up set.
COSI After Dark. Columbus's Center of Science and Industry hosts a monthly adults-only after hours event. From 5:30 to 10 p.m., guests can enjoy all of the facility's exhibits plus concession and a cash bar. There are three levels to explore, and exhibits include a dinosaur gallery and a high-wire unicycle.
The Dinner Detective Murder Mystery Dinner Show. As the country's largest interactive comedy and murder mystery dinner show, this event is a truly unique date night experience. Actors are hiding in plain sight and you can try to spot them in the audience over dinner. They might even be at your table!
Topgolf. With over 100 climate-controlled hitting bays, couples can experience the driving range in style. They offer a rooftop terrace and fire pit in addition to a full-service restaurant and multiple bars. Plus, all game play is half-priced on Tuesdays.
Columbus Food Adventures. This is a must-try for foodies. They offer both public and private food tours that are themed for the season, in addition walking and van tours, and scavenger hunts.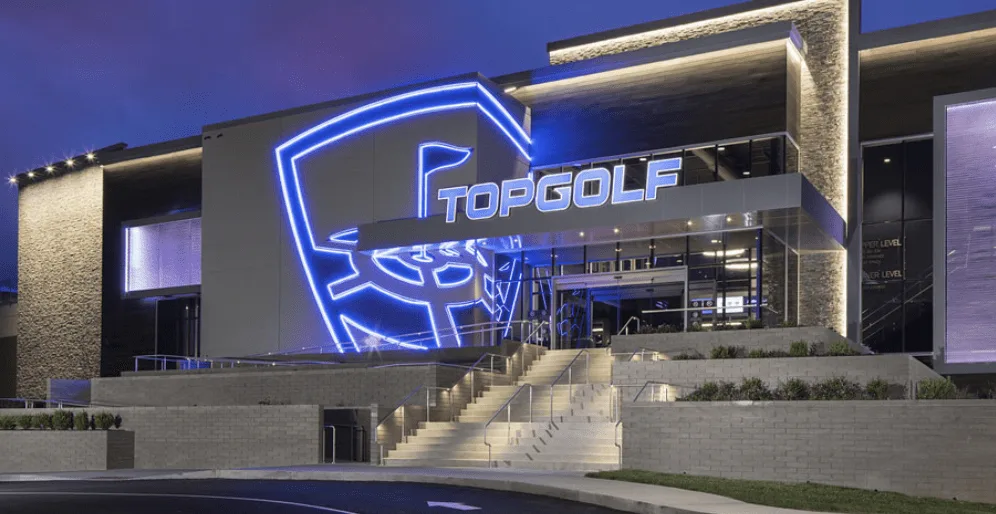 Unique Cute Date Ideas
Follow the Herbal Cocktail Trail in Gahanna. You and your partner can get your passport stamped at each of the six locations on the trail in order to receive a signature t-shirt. Enjoy seasonal herb-infused libations created by local restaurants, bars, and distilleries to get a taste of the city.
Take a Cooking or Canning Class at Glass Rooster Cannery. This green and sustainable business offers classes on cooking, canning, and soap making. You can learn how to make food and snacks from fresh, local produce, and even learn about the fermenting process in order to make yogurt, tea, and kombucha.
Follow the Columbus Ale Trail. With a whopping 46 participating brewery sites, this is a beer lover's dream. After you get your first four stamps, you are gifted an Ale Trail glass; you receive a custom bottle opener after 23 stops, and when you complete the trail you get a decorative Ale Trail art print to hang in your home.
Or Check Out the Columbus Coffee Trail. If you're not a fan of alcoholic beverages, this coffee trail is for you. Couples can follow the trail of 17 stops and get a taste of coffee all around the city. After four stops, you get a t-shirt, and if you complete all 17 you win a travel mug!
Franklinton Fridays. From 7 to 11 p.m. on the second Friday of each month, the city is home to a celebration of art and performances at different locations around Columbus. You and your partner can enjoy art shows, live theatre, and even science exhibits.
Follow the Celtic Cocktail Trail. Located in Dublin, Ohio, this is a taste of Ireland right in the United States. After five stops you get a signature koozie, and all eleven stops will get you a commemorative t-shirt.
The National Veterans Memorial and Museum. This is a great spot for history lovers. With free admission for vets and active duty servicepeople, these exhibits focus on the people of the military from the beginning of their service to life afterwards. There is also a Legacy of Service exhibit and Remembrance Gallery.
Watershed Distillery. With their own kitchen and bar serving traditional Midwestern dishes and craft cocktails, this distillery specializes in gins, bourbons, and other spirits.
Boos and Brews Walking Tour. If you're a fan of scares, this is a unique opportunity. This 2-3-hour walking tour that takes you around the city for each location's own haunted tale. You and your partner can learn about the city's history and get spooked at the same time, and you can enjoy drinks as you go along.
Go Kayaking with Olentangy Paddle. Couples can rent both kayaks and canoes and even schedule a guided tour to explore Columbus's scenic waterways.
Clay Café Pottery. Paint some one-of-a-kind pottery pieces and even learn how to make some yourself. They also have live music once a week at each location.
Explore the Olentangy Indian Caverns. This a place that speaks to both lovers of history and geology. For just $9.95, couples can take a tour of the caverns, mine for gems, play mini golf, and visit the petting zoo, which is home to endangered San Clemente Island goats.
Board & Brush. Enjoy a wine night while you and your partner learn how to make custom wood signs, create home décor, and experience a variety of workshops. They even offer the opportunity to make canvas pillowcases and pieces of personalized glassware.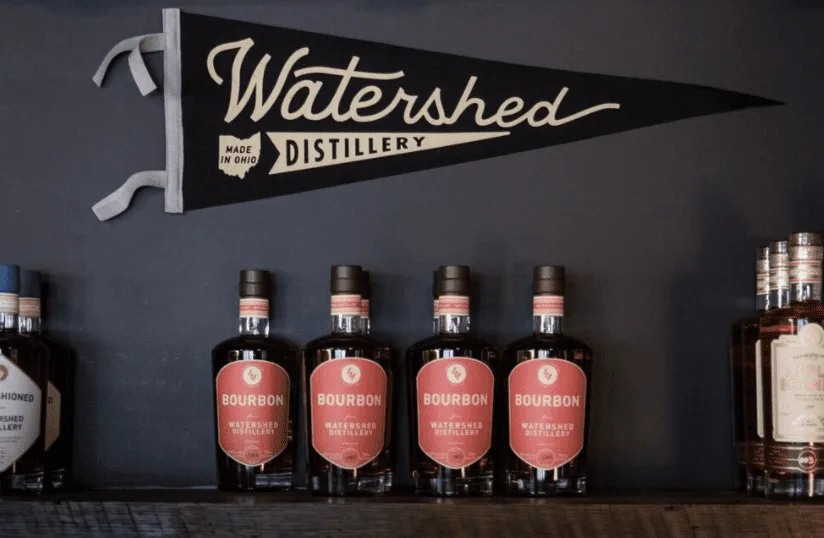 Romantic Date Ideas
Take an Emerald City Dance Class. Sign up for a private lesson to learn how to ballroom dance. For just $99, you and your partner can get two private lessons and admission to one of their Friday and Saturday evening dance parties. In addition to ballroom dancing, they also offer Latin and swing dancing.
Enjoy a Woodhouse Day Spa Couples Massage. Couples can relax and experience a holistic wellness experience that encourages unity, connection, and calm. In addition to a Swedish massage for couples, you can also get hand, foot, and skin treatments.
Visit the Moonlight Market. This street market festival runs at night from 6 to 11 p.m. and is a great opportunity to shop at local businesses and from street vendors. Restaurants stay open late so you can snag a bite to eat while watching street musicians and enjoying local magicians and artists.
Chiller Ice Skating. This public ice skating is a great place to watch hockey and figure skating events, but also for couples to try their hand on the ice. One of the best winter date ideas in Columbus.
Explore German Village. This historic village has a lot of charm and loads for couples to explore. They offer a bunch of restaurants, Shakespeare in the Park, tours of the village, and a 120-acre nature center.
Stop by the Franklin Park Conservatory. This horticultural center is home to expansive gardens with over 400 species of plants from around the world, plus art exhibits and blown glass demonstrations.
Make a Candle at The Candle Lab. In this one-of-a-kind date idea, you can create your own body lotion, candle, or room spray, with over 120 fragrances to choose from. Plus, you receive $1 off your purchase if you bring back one of their empty jars from another candle in order to be recycled.
Meza Wine Shop. This venue is both a retail wine shop and a wine bar. They offer tasting packs, an elaborate wine selection, cheese and charcuterie boards, and even the options to order wine to be delivered to your home for a nice date night in.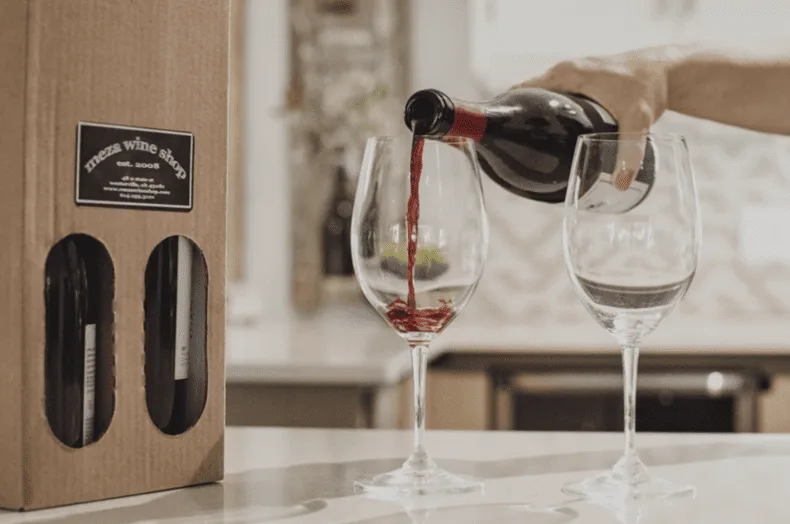 First Date Ideas
Bike with CoGo. For just $2 per ride or $8 per day, you and your partner can pick up a bike from multiple bike stations around the city and explore Columbus while getting some exercise on a nice day.
Visit the Perkins Observatory. This active research facility is used by OWU students and faculty for classes and research, but it is also open to the public. Couples can tour the observatory and learn about the history of space and the universe, in addition to watching solar observations and rocket launches.
Shop Around the North Market. This 144-year-old public market is a great way to get to know what is popular around the city. It is the hub of the best vendors around Columbus and a great place to eat, drink, and shop local.
Take a Cooking Class at Savoir. Take this chance to learn from true culinary professionals and create fresh and interesting recipes from a wide range of cuisines. They offer novice to advanced classes in addition to wine tastings and private events.
Watch a Shakespeare Play at Schiller Park. The Actor's Theatre of Columbus presents outdoor theatre productions in the summer and it's a great way for you and your partner to experience the outdoors and enjoy a show.
Try the Amaze Escape Room. With three Columbus-themed rooms, this adventure is a great way to get to know someone. Stuck in a room for 1-2 hours while having to work together to find a way out? You and your partner will get close quite fast!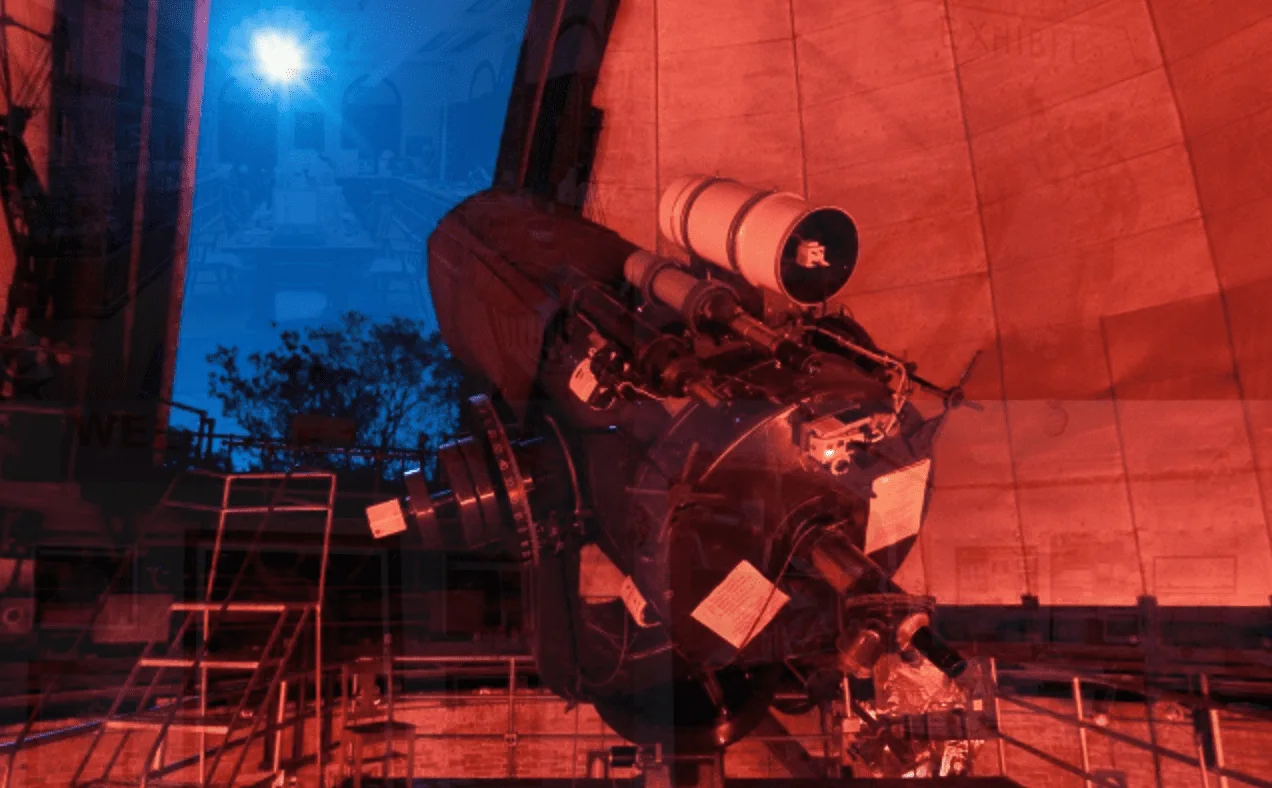 Grand Prix Karting. Thrill seekers should check this place out. With the largest and longest indoor go karting track in Central Ohio, their karts can go up to 35 mph and they also have laser tag and escape rooms.
Watch a Columbus Clippers Game at Huntington Park. Sports fans shouldn't pass up the opportunity to support the city's minor league baseball team.
Visit Coliseum X. This venue has multiple forms of entertainment: a café and bar, axe throwing, and the largest indoor laser facility in Ohio. It costs just $20 for one hour of axe throwing and it's a great spot for couples to try something new.
Skate Zone 71. This indoor roller skating rink offers adults-only skate nights with a DJ and $2 admission specials every Tuesday. Plus, the first 100 paid admissions also get a free game of laser tag included with their entry.
Vertical Adventures. This indoor rock climbing facility also offers personal training and yoga classes. It's a great spot for exercise lovers to learn how to climb or to renew old skills.
Mini Golf at a Blacklight Golf Course. Scene 75 offers a 9-hole course for $5 or an 18-hole course for $8. Miner 49er is a Western-themed spot that also has a restaurant and bar.
Go Bowling. Pins Mechanical Co. offers foosball, pinball, ping pong, and duckpin bowling in a fun and unique atmosphere.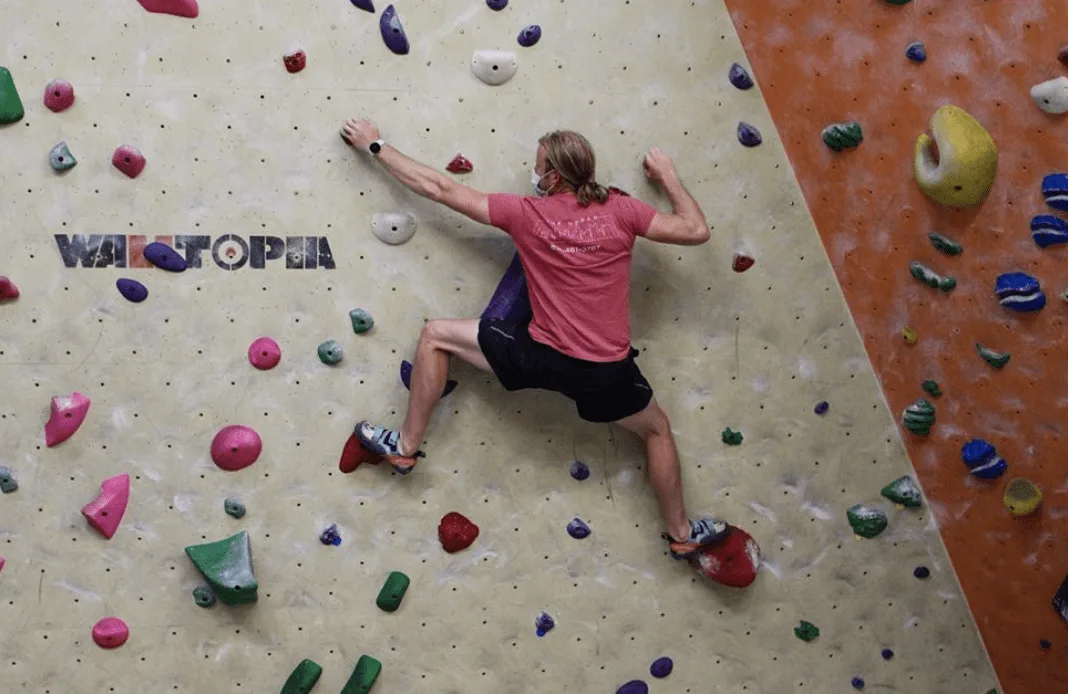 Play Arcade Games at 16-Bit Bar and Arcade and Level One. 16-Bit is home for 40 vintage arcade games like Donkey Kong and Frogger, and their Harry and Lloyd special offers two specialty for $10 on Tuesdays. Level One has games like Mortal Kombat and Galaga, and their happy hour runs Monday through Friday from 4 to 7 p.m., offering $2 off drafts and cocktails and $1 off liquor.
Explore the Columbus Museum of Art. Closed on Mondays, this venue normally charges $18 for admission but is free on Sundays. It's a great place for art lovers to explore.
Caddy's Delight Golf World. This virtual golf experience allows you and your partner to play courses all over the world from right here in Columbus.
Wexner Center for Arts. This facility screens indie films, documentaries, and both contemporary and classic movies. Admission is free on Thursdays after 4 p.m. and on the first Sunday of the month.
Enjoy Free Moonlight Movies at Polaris Fashion Place. Starting at 7:30 p.m., you and your partner can enjoy a free drive-in movie on Friday nights.
Take One of the Columbus Commons Classes. Get some exercise outdoors, free of charge! Couples can sign up for fitness classes ranging from 50 to 60 minutes with disciplines like yoga, Pilates, and bootcamp.
Picnic with the Pops. Also located at the Columbus Commons, you and your partner can enjoy a picnic while watching popular entertainers perform with the Columbus Symphony.
Gallery Hop Short North. From 4 to 9 p.m. on the first Saturday of every month, couples can explore the galleries around Short North and be treated to exhibits, street performances, and a variety of food and drinks.
Dirty Frank's Hot Dog Palace. Hot dog lovers need to check this place out. They even have vegan and vegetarian options! On their Weiner Wednesdays, you can get one of their special dogs with a side of fries for just $5.
Romantic Restaurants and Cafes
Mitchell's Berries. If you're looking to do something more than berry picking, Mitchell's offers a farm-to-table supper served on their Berry Barn Porch. For just $50 per person, you and your partner can enjoy a rustic meal on straw bales in a quaint atmosphere and get a taste of some delicious homegrown food.
The Big Bang Bar. In addition to their expansive drink menu, this bar host live music from duelling piano players. You can make requests and dance the night away with that special someone in this eclectic venue.
Jeff Ruby's Steakhouse. If you're a fan of elegant dining, this steakhouse has an exquisite menu comprised of steaks, seafood, and sushi, plus live entertainment.
Veritas. This cozy little space has a tasting menu, specialty cocktails, and a unique price-fixed that changes to fit different culinary themes.
Vaso. If you and your partner wish to dine outside but also beat the cold, Vaso offers outdoor igloo spaces to rent for dinner. They also have a rooftop bar with a breathtaking panoramic view of the city.
Jeni's Splendid Ice-Cream. A great way to end your night is to stop by Jeni's and grab try out some of their unique ice cream flavors. With multiple spots all around Columbus, you're sure to be able to find one close to whichever venue you chose for your date night destination.
Forty Deuce. This venue hosts a Burlesque supper club from 6 to 8:30 p.m. every Friday and Saturday. For $55 per person, couples are treated to a three-course dinner, bottle service, and an exceptional burlesque show.
Sassafrass. This quaint bakery serves hand-crafted treats made with locally sourced ingredients and is a great spot to hang out for a relaxing and intimate morning or afternoon date.
Explore the Waterways of Columbus. With places like Big Darby Creek, the Hoover Reservoir, and the Mohican River, there is no shortage of spots to canoe or kayak around Columbus. You and your partner can even rent a raft or a tube to float down the Mohican river at your own leisurely pace.
Walk the Hoover Mudflats Boardwalk. This 1500 -foot boardwalk in Galena is a nice way to enjoy a sunny day. If you can make it to the end, you can try to spot some of the osprey nests.
Explore One of Columbus' 19 Metro Parks. With over 230 miles of trails and 27,000 acres of land, and activities like archery, rock climbing, and cross-country skiing, the Metro Parks of Columbus have something for everyone. Find one close to you and see what they have to offer!
Hoover Reservoir Park. With over 4,700 acres of serene landscape, this park has spots for couples to picnic and fish in addition to being a great spot for a hike.
Topiary Park. This 7-acre park is full of artfully sculpted bushes and is not something you see every day. Explore the duality of art and nature at this one-of-a-kind location.
Visit a Waterfall. Hayden Falls is a beautiful 35-foot waterfall complete with a boardwalk and picnicking locations. You can also visit the gorgeous rushing waters of Indian Run Falls, which also offers nature trails and observation platforms.
Scioto Audubon Metro Park. This public nature preserve is nestled onto 120 acres of land and offers and obstacle course, rock climbing, and opportunities for canoeing and kayaking.
Explore the Park of Roses in Clintonville. One of the largest public rose gardens in the country, with over 12,000 roses and a 13-acre garden, this spot is incredibly romantic and great for taking couples pictures.
Zoombezi Bay Water Park. A water park is always a great destination for the summer. Zoombezi Bay is home to a wave pool, lazy river, water slides, and a cyclone tube ride. Couples can beat the heat and have some fun for just $35 per person.
***
Whats next? Why not check out date ideas in Cincinnati