Are you looking for date ideas in Dallas Fort Worth Texas?
Look no further! We have you covered with the most romantic things to do in Dallas Texas!
Oh, and if you are trying to plan the perfect date you might also like to check out these posts for other ideas (in case you just don't feel like going out or it's raining!)
Date Ideas in Dallas/Fort Worth Texas
The Rustic
Are you and your significant other a fan of music and dancing? Then, head over to this shop located in Howell with American treats, Texas drinks and live music on an outdoor patio.
At The Rustic you will find crafted beers and other tasty drinks and home style dishes prepared with local ingredients.
It opens at 11am in the morning and closes at 12pm on weekdays and 2am on weekends, so plan your date around their opening hours.
South Fork Ranch Trail Rides
Nothing strengthens up the bond of love and friendship like horse riding does. If you like being in the outdoors, even better.
Nestled in Hogge Dr. Parker, the South Fork Ranch Trails gives its customers an opportunity to experience some real Texas fun spirit by riding astride.
However, not everyone can ride the horses there, you must be at least 48" tall, under 240 pounds and you will have to wear close-toe shoes.
Dallas Axe Throwing
At suite 440 in Glenville at Richardson, axe throwing has become a popular activity among couples looking for fun.
It's an ideal team building event in which you and your partner will learn how to throw axes under the guidance of trained specialists at the Dallas Axe Throwing.
You can even take part in a competition in which the winning team will be awarded the Axe Throwing Champion title.
Stay in a Jacuzzi Hotel in Fort Worth
There are some awesome Jacuzzi Hotels in Fort Worth.
If you are looking to up romantic hotels in Dallas and have a little extra cash to splash this is a great idea.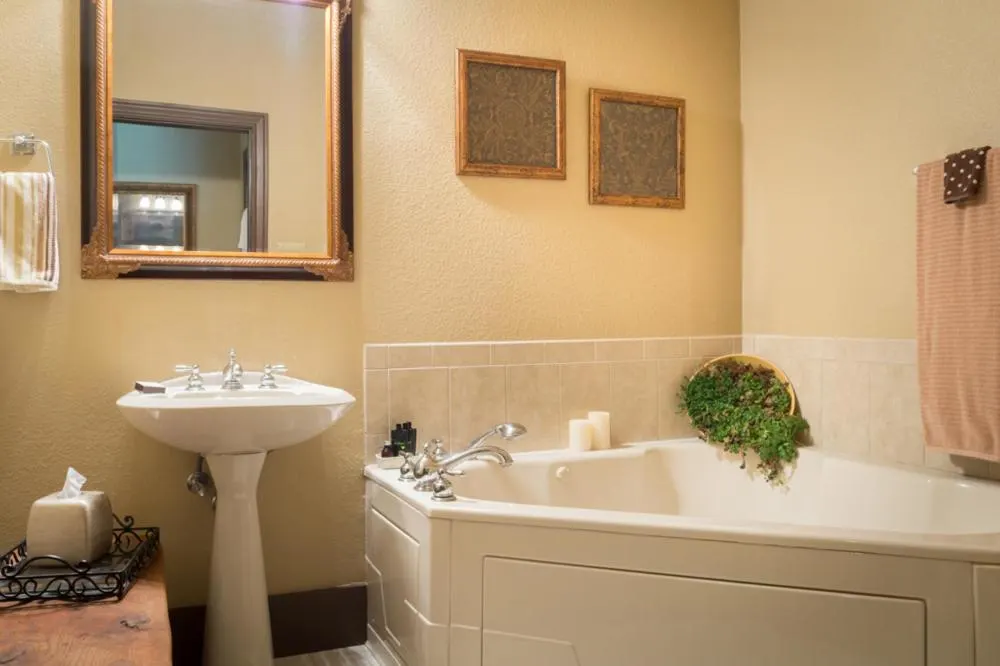 American Airlines Center
If you and your date are sports fans, bookmark the American Airlines Center for your next date.
Many games and concerts are held there regularly like the Dallas Stars game or a Dallas Mavericks. Make sure you check their calendar for when the events are scheduled.
Union Bear
Situated in the Granite Park in Plano, the Union Bear is a restaurant and brewery based on the local wine roots in Northern Taxes and the West Coast casual beer atmosphere.
At the restaurant, you can savor signature crafted beers, spirits and cocktails made from the grapes in the brewery and chef-driven dishes from the American Cuisine that are made to compliment drinks.
Local Yocal Farm to Market's Steak 101
Cooking is an art and like every other art, it can be romantic.
You can take part in cooking classes to inaugurate this distinctive type of romanticism in your relationship.
To learn how to select, prepare, season and cook steak, you and your date can sign up for the Local Yocal Steak 101 classes for $75 each. The classes are held on Saturdays in the months of March to July.
Dallas Arboretum
The Dallas Arboretum botanical garden on the Garland Road is a perfect place if you want to have a quiet stroll with your date amidst flowers in bloom.
The gardens are photogenic and remain beautiful throughout summer, spring, winter and autumn so you can snap many wonderful memories there.
Ghosts of Denton
You can drop by the Denton Square on either Friday or Saturday at any time of the year if you're a supernatural at heart.
During a 90 minutes tour of the downtown Denton, a guide will entertain and inform you about the spirits living there. You might even see a ghost or two.
Have you been dreaming of a ghost-infested tour to share with your partner? Then sign up for the Ghost of Denton for around $15 per adult.
Sur La Table
To test whether you and your date cook together without maiming each other, you can both attend the weekly cooking classes at Sur La Table.
Cooking dates can assist with solidarity in any relationship and learning how to whip up delicious food is an added bonus.
Eight11 Place
For a lunch or dinner date, you can visit this cozy restaurant and bar located in Main St. Frisco.
You can dine in the outdoor area or indoors all the while listening to live music by singers like Matt Nestor and Devin Leigh.
If you wish to make the most of the live music, plan a dinner date since most of the live music starts from 6pm onwards.
Zero Gravity Thrill Amusement Park
Want a theme park that will excite you and your date? Zero Gravity Park is just that.
The park promises to be extreme in its amusement with intense rides like bungee jumping, skyscraper, nothing but net and a skycoaster.
Pay a small sum for tickets and scream to your delight while riding these very extreme rides.
Prairie Creek Waterfall
In the nice greenbelt park in Richardson, you can take a leisurely stroll to the Creek waterfall, take beautiful photos together and even have a picnic under the spectacular view of the gushing waterfall.
To find this natural wonder in Dallas, follow the West Prairie Creek Drive.
Have a staycation in a Romantic Hotel
Staycations are seriously the most fun and Dallas has an abundance of amazing places to stay for a couples retreat.
How about staying in a jacuzzi hotel in Dallas? After all, nothing screams romance quite like a hot tub suite in Texas!
Top Golf
Head to Top Golf at Park Lane in Dallas if you're good at golf or like playing it.
If you're date doesn't know how to play; you can offer to teach them so it's basically a perfect place to spend some quality time together.
The White Rock
White Rock Paddle Co. (open from Wednesday to Sunday) offers a wonderful canoe ride on the spectacular White Rock Lake. Its beauty is specially enhanced during sunset.
So, what are you waiting for? Plan a ride around twilight to watch the breathtaking sunset and spend some romantic time together.
Note: This date is seasonal so check their website for details.
Taste Buds Kitchen
Enjoy cooking? If so, BYOB adult cooking workshops are just the right place for your date.
Working in a group of 4-5, either attend their regular classes or book the entire place for your group. Craft 3 to 4 delicious dishes and enjoy.
Spa Castle Texas
Spa Castle offers all types of relaxation facilities, from separate shoe and clothing rooms to lounges to their popular bath house.
Promoting cleanliness and comfort for everyone, it's perfect for enjoying quality time with your date.
The High & Tight's bar
Want to dance with your partner on a glamorous dance floor to live music along with a delicious cocktail in your hand?
If this sounds good to you check out the High & Tight Bar for the perfect dallas date idea!
The Farmer's Market
Open 7 days a week, the Farmer's Market comprises of a huge area of restaurants selling local specialties, shops selling fresh fruits and vegetables, meat etc.
Sitting areas are available to enjoy freshly made food. It's a perfect place to have a great shopping and dining experience.
Ghost Bus Tour
The Fort Worth's Ghost Bus Tour is another thrilling experience to enjoy with your partner.
From Thursday to Saturday, at 7pm and 9pm, this tour explores the haunted and mystery-laden locations in Fort Worth. Their signature cocktail is also served before boarding the bus.
Logan's Run
Also, in Fort Worth, the Water Garden is a spectacular display of water features.
Relaxing as it is, it's also very close to two unique bars, Acre Distilling and Whiskey & Rye, where craft cocktails can be appreciated.
Texas Star Dinner Theater
Occurring every weekend, Texas Star puts on an amazing mystery theater performance complete with a scrumptious dinner and dessert.
A 90-minute show, set in the 1880s wild west of Texas, urges the audience to use their investigative skills and try to solve the mystery.
Red Door Escape Room
Yet another exciting place to visit, Red Door challenges you to escape from a room. Every room, the adventure becomes more difficult and thus is followed by an even greater amount of thrill.
Wild Bill's Western Store
Enveloping you with a traditional western feel, Wild Bill's Western Store presents you with cowboy boots, hats, clothing, belts, buckles and handmade jewelry.
Their welcoming staff, coupled with their western theme is bound to entertain you and your date.
WidowMaker Trail Rides
Horse riding is a fun activity in itself, but riding along forest trails and Lake Grapevine during a date increases the joy tenfold!
Widow Maker Trail Rides are one of the best in the area – 2 hours long and available 7 days a week.
Trinity River Audobon
If you are your partner love nature and wildlife then Trinity River is the place for you!
The Great Trinity Forest is home to various species of plants and animals which live along the Trinity.
You can either pay for a 1 time visit for your date or become a member of the Trinity River Audubon Center to support their mission of protecting wildlife.
Katy Trail
A trail running through the city, Katy Trail is a magnificent pavement surrounded by viridescent vegetation.
It is perfect for strolling or biking with your partner. A awesome Ice-house is also present along the pathway, offering beverages and food for refreshment.
Frisco Rough Riders Baseball
Love baseball? If so, don't just think about purchasing tickets, get yourself a seat at Frisco Rough Riders.
Not only that but their Lazy River and other fun-filled areas also offer fun filled adventures perfect for a date!
Relache Spa Gaylord
The literal meaning of the French word Relache is to "to take a break" and Relache Spa in Gaylord Hotels is exactly that!
Relache Spa welcomes you to a world of utter relaxation and peace. Available seven days a week, a visit to any one of the Gaylord Hotels Resorts is sure to prove itself worthwhile.
Checkered Past Winery
Interested in wines along with food and music? If you are, you absolutely must explore the Checkered Past Winery.
It's a wine pub, offering quality and economical local beers and wines. Pay it a visit with your partner and bask in wine and glee.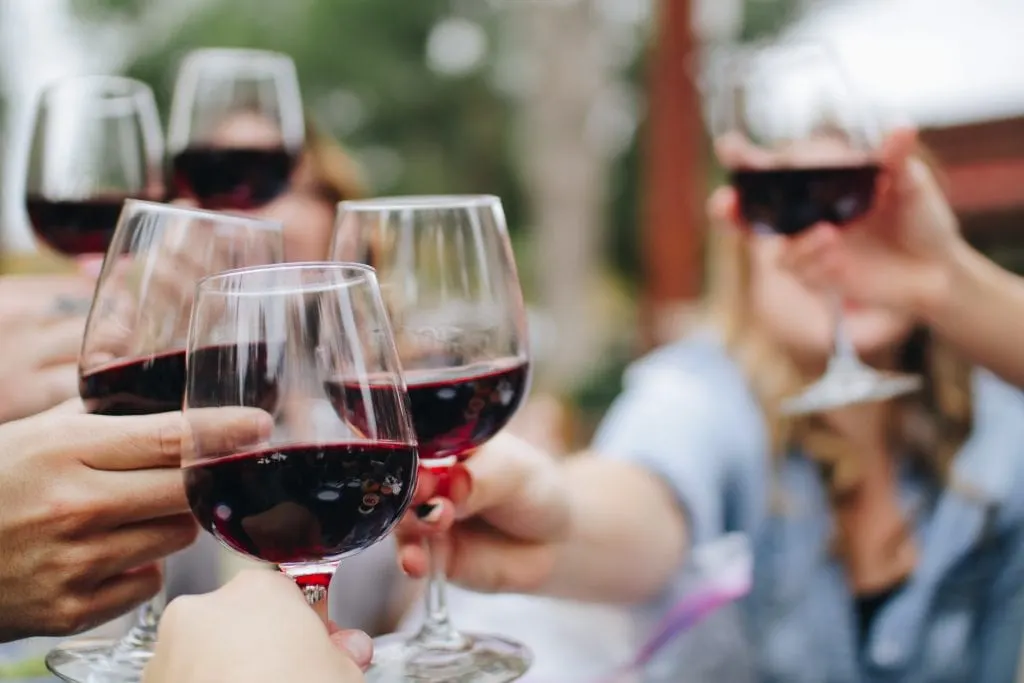 Trinity Groves
Want to visit a place with restaurants, shops, and a scenic plus romantic view all in one place?
Then go ahead and visit the Trinity Groves. Containing over ten restaurants and a breathtaking view of the Dallas skyline, the Trinity Groves is an ideal place for a dinner date.
Dreamscape
Dreamscape is a virtual reality room offering you to live the fantasy you see.
Whether it's an alien land, an outer space, riding a dragon, soaring through the sky or anything of the sort, you can just put on the appropriate gear and indulge in a thrilling adventure.
Medieval Times Dinner & Tournament
The first time I heard of this place was on the real housewives of Dallas and I have been absolutely dying to go ever since!!
Medieval Times Dinner & Tournament will transport you to Medieval Times with the jousting, weaponry and the flight of Falcon show.
Medieval times have always been linked with knights, horses and fighting for the monarchy. This establishment offers just that and you will be served dinner in a castle setting. If you or your date are medieval nerds, then be sure to visit this place.
Klyde Warren Park
Klyde Warren Park is the jewel of Dallas and one of the ideal places to meet the love of your life.
Many interesting events are held there during the year like Memorial Day Music Fest and the Soluna Festival so you might like to plan your date around one of those events.
Visit Antiques Stores
Who else loves to go antiquing!
Visiting antiques shops just for a day is a very good date idea! The DFW M'Antiques store has cool stuff like industrial antiques and vintage cameras while North Dallas Antique Mall has used furniture and home décor.
Oak Cliff Nature Preserve
For a good 6.5-mile date hike, the Oak Cliff Nature Preserve is waiting for both of you.
It's open throughout the year and the view of the wilderness is a sight for sore eyes while completing the trek. The White Loop is the main trail and as it's not shaded with trees, be sure to take some sunscreen with you and loads of water.
Dude, Sweet Chocolate
Are you and your date both chocolate lovers? Then, chocolatier Katherine Clapner's sweets shop is your dream date location.
Situated in 408 W Eighth St #102, the shop has a nice staff and a cool and cozy interior.
Try the Hanoi Fudge made with Ethiopian dark roasted coffee and the Drinking Chocolate. They are both ah-maz-ing!
Ride DART
Would you like all of Dallas to be your date location?
Sounds like a long and tiring date, right? But it isn't if you're using the DART Railway System. DART trains literally travel all over Dallas. A great way to get a feel for the city, especially if one of you (or both of you) are new to town!
Take Dance Lessons
You can try something new with the person you love or sharpen your dancing skills by taking dance lessons.
Dallas has many dancing studios like The Rhythm Room Ballroom Dance Studio and Arthur Murray Dance Studio. The most famous dance studio is Studio 22, which offers dances like Swing, Salsa, Tango, Ballroom and Latin. This studio has a dance for everyone. The trained coaches are particularly helpful at guiding beginners!
Lakewood Landing
This place is a great place for a date as it has a great atmosphere and a beautiful wood-paneled bar.
Locals love their burgers, corn dogs and wings. Some say they are even better comfort food than a State Fair! You can savor the scrumptious food with drinks on the patio and listen to tunes from the oldschool jukebox.
Arbor Hills Nature Preserve
In Plano, this park is 200 acres and has 3 miles of both paved and unpaved hiking trails, off-bike trails, a covered pavilion and even a playground to enjoy.
For a little exercise if you are a sporty couple, you can jog, hike or walk in the park along the trails. Don't forget to climb up the observation tower; it has the most awe-inspiring views of the city.
Billiards 45
You can have some fun time on the weekend with your date at the top sports bar in town complete with pool tables known as Billiard 45.
The staff is nice, they have quality beer and the atmosphere is perfect for playing billiards and mingling with other people.
What more could you want? Mark this place on your date bucket list.
Indoor Rock Climbing
Does rock climbing thrill you? Is your date as sporty as you?
If that's the case, then the Dollamur Rock Wall is definitely your place to be. Aside from indoor rock climbing, you can even participate in some yoga. What makes this place special is the variety of surfaces it offers for yogis, carpeted floors, padded vinyl floors and carpet bond foam floors.
After you might like to use one of our climbing quotes to caption your date on the gram!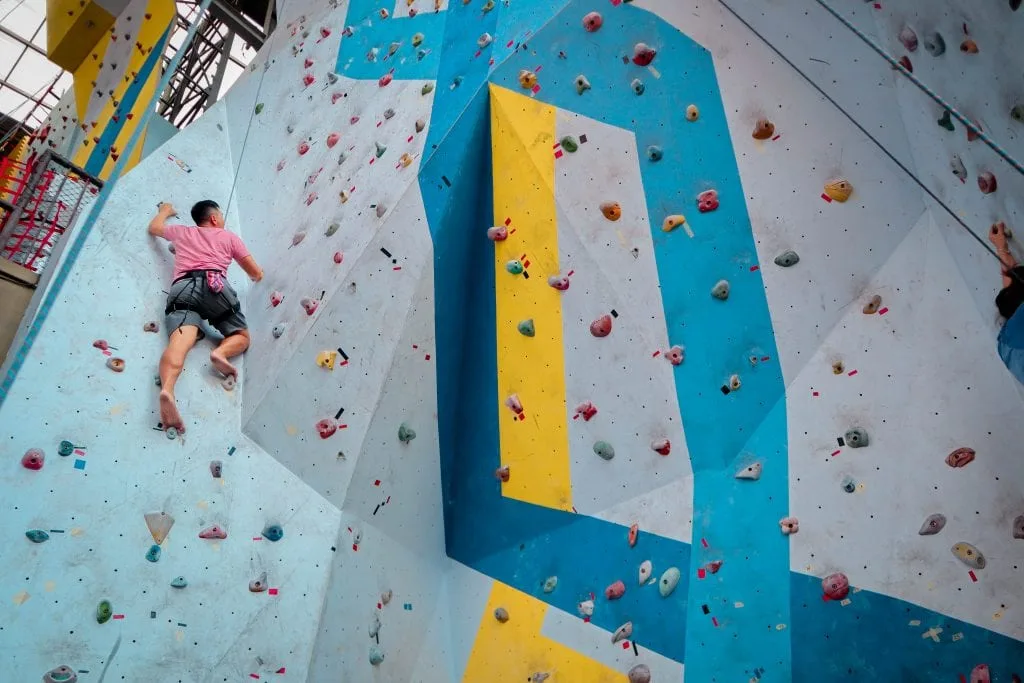 Drive in Movie
Fancy watching a drive-in movie? This is one of our favorite date ideas! There is a particularly cool one if you are ever in Atlanta.
Dallas has several places where drive-in movies including Cinemas or Partyflix Dallas.
Food and drinks are sold there or BYO your own. So, gear up your car and drive in to celebrate a movie night with your date.
Cedar Ridge Nature Preserve
If you and your date enjoy nature and the outdoors in general, then you both should drop by Cedar Ridge Nature Preserve.
It has loads of fun things to do including nine treks that range from easy to difficult, picturesque wildflowers and native trees. Be sure to charge your camera as this is one of the best areas in Dallas for photography.
Cultivar Coffee
Love coffee? Yay – so do we!
Cultivar Coffee will entice you with aromatic roasted coffee in its coffee bar in East Dallas.
This bar is the epitome of breakfast with Cortado, Americano and other coffees, biscuit sandwiches and pastries from La Casita Bakeshop.
Bring a bleary-eyed date to the bar and witness as energy starts to run through his or her veins.
Galleria Ice Skating Center
For a little ice fun, plan your date to the Galleria Ice Skating Center, open year-round.
You can glide gracefully with your partner or learn how to skate while supporting each other. Either way, the visit will strengthen your bond.
Mozzarella Cheese Company
Learn how to make cheese so you can top your pizza with loads of homemade cheese.
MozzCo offers hand-on cheese making classes where you will be forced to learn cheese techniques by actually making cheese in the factory just like the Cheesemaker do but with considerably more fun.
After the class, you will have a chance to taste the wide variety of cheese, both young and old in the factory.
Nasher Sculpture Center
Nestled in downtown Dallas, the Nasher Sculpture Center has been up and running for 16 years now.
It showcases sculptures from infamous artists like Joan Miró and Pablo Picasso. Within $10, you can visit the place with your date and be presented with the knowledge of sculptures and their history.
Crow Collection of Asian Art
If you guys are a fan of Asian Art then the Crow Collection of Asian Art museum in downtown Dallas is the place for you.
The museum features the Art and culture of several Asian countries. Exhibitions include A Samurai Complete (Japanese samurai armor and its story), the Art of Lacquer and more!
***
Make sure you round off your fun date in Dallas with some awesome Texas Quotes for your loved up IG post!
What about a Romantic Vacation from Dallas? Houston is always a good choice? Here are some hot tub suites in Houston!
Want More Dates?
We have you covered with the best dates across America including:
As well as dates you can do in any home city:
Save to Pinterest! (So you can find it again later!)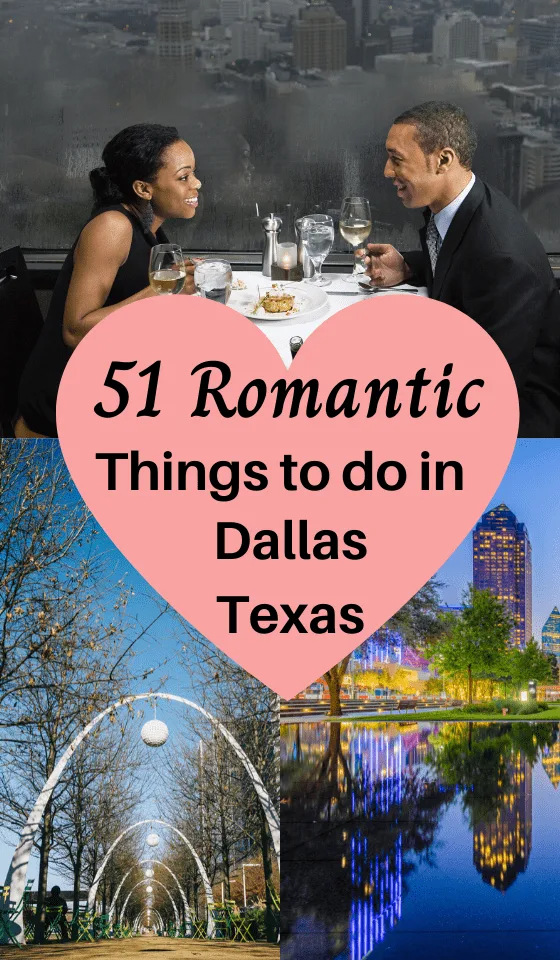 ***
Soo… which of these Dallas Date Ideas was your favorite? What did you guys end up doing? We'd love to know so leave a comment below!