Looking for Date Ideas in Houston?
We have you covered! No more boring pizza night with these epic date night ideas in Houston.
If you are looking for the most romantic places and spots in Houston, we have hunted down 50+ of the best, whether you are looking for things to do at night or romantic things to do for couples in the bay during the day – we got you!
The best date spots in Houston right here!
Fun Date Ideas in Houston: 50+ Romantic Things to do for Couples
Hobby Center for the Performing Arts. Residing in the heart of Downtown Houston, Hobby Center for the Performing Arts is an ideal setting if you want to impress your date. This venue features a luminous, three-story Grand Lobby that showcases exquisite architectural highlights.
From the gold-leaf-adorned ceiling and the roof supported by steel columns to the lovely second-floor terrace that overlooks grassy Tranquility Park, this structure is a visual gem. Enjoy first-rate and critically acclaimed theatrical performances in one of two state-of-the-art venues. Hobby Center for the Performing Arts is the city's premier spot for a sophisticated night on the town and also provides a fancy on-site eatery serving delicious American cuisine.
Goodnight Charlie's. A breezy establishment with handsome, exposed wood beams, soft leathers, and polished steel accents, Goodnight Charlie's is a cool way to spend date night with someone who loves a raucous good time.
A vibrant venue, this is the destination for you if you're a fan of bourbon: they stock their shelves with over 40 types of bourbons. Superb, handcrafted cocktails are also served. If you want tasty bites, Goodnight Charlie's menu offers great twists on classic Tex-Mex fare.
Axlerad Beer Garden. Axelrad Beer Garden is like visiting the ultimate backyard refuge. A superb spot to hang out and get acquainted with your date, this bar offers an expansive beer garden that oozes laidback splendor. Replete with comfy seating, cozy hammocks, and a wonderful selection of craft beer on hand, this is a great date-night destination in the city. A standout is a movie-night program that turns the evening's festivities up a few notches. What more could you ask for?
James Turrell's "Twilight Epiphany" Skyspace. Explore a distinct date-night experience at James Turrell's "Twilight Epiphany" Skyspace. Situated on the manicured grounds of Rice University, this incredible structure is made of polished steel, cool stone, and sturdy concrete and consists of two levels that accommodate up to 120 persons.
Impeccably engineered for the best acoustics, this site provides a phenomenal musical performance escape. Accompanying the music and adding to the experience is a wondrous LED light sequence that's projected onto the ceiling just before sunrise and at sunset.
Etoile Cuisine et Bar. Excite your date with a delightful dinner at Etoile Cuisine et Bar. You'll feel like you stepped into a restaurant off the Champs-Élysées when you enter this charming and warm European-style cafe and bar.
The setting is a stylish modern-farmhouse interior with a truly sophisticated ambiance, and the menu offers an irresistible seasonal selection of traditional French food like foie gras poêlé (pan-seared foie gras) and coquilles Saint-Jacques à la Provençale (scallops with garlic).
Cute & Unique Houston Date Ideas
Joystix Games. Joystix Games is a spacious entertainment complex packed with fun retro arcade games and fast-action pinball machines. Couples who are fans of contemporary and old-school arcades will find sheer pleasure at this date-night locale.
Play until your arms give out from punching buttons and working joysticks on an endless array of games. Refreshing drinks are available, and there's a nifty photo booth so you can take pictures and have a nice memento of your time at Joystix Games.
Dairy Ashford Roller Rink. An energetic, family-owned establishment, Dairy Ashford Roller Rink is a top-notch roller and inline skating rink. Expansive and with just the right amount of pizzaz, this place is replete with flashy neon-saturated decor and is a great spot for birthday parties, casual recreation, and of course, for a little rendezvous with a significant other.
Be aware that this skating facility features time slots for different ages, so check before you go so you're not sidelined by a bunch of peewee skaters.
Houston Axe Throwing. Give your date an experience they will never forget at Houston Axe Throwing. This adventuresome sports facility is the first indoor axe-throwing range in the city. No need to worry if you've never thrown before because this place is equipped with trained experts who instruct visitors on safe handling and proper form. Any date will be unforgettable when you feel the rush of hitting your first bullseye.
Showboat Drive-In Theater. One of the last of its kind in the state, Showboat Drive-In Theater offers a nostalgic good time. Cuddle with your sweetie under the giant Texas night sky at this quaint, family-owned-and-operated establishment and enjoy an evening of exciting film action.
This drive-in theater is just 40 minutes away from Downtown Houston and a great deal if you're on a budget. It offers patrons two entertaining movies for the price of one. A well-stocked snack bar is on hand that features essential movie snacks like fresh buttery popcorn, cheesy nachos, juicy hamburgers, traditional candy, and refreshing drinks.
Discovery Green. Settle down on the grass to watch an outdoor movie, or check out a craft beer tasting. Discovery Green is located in the heart of Downtown Houston and has a full calendar of free and ticketed events.
The vibrant 12-acre park is a green haven with the stunning backdrop of Houston's Downtown skyline. In the winter, an outdoor ice-skating rink transforms the park into a frozen wonderland. And interactive water features provide much-needed cooling in the heat of the East Texas summers.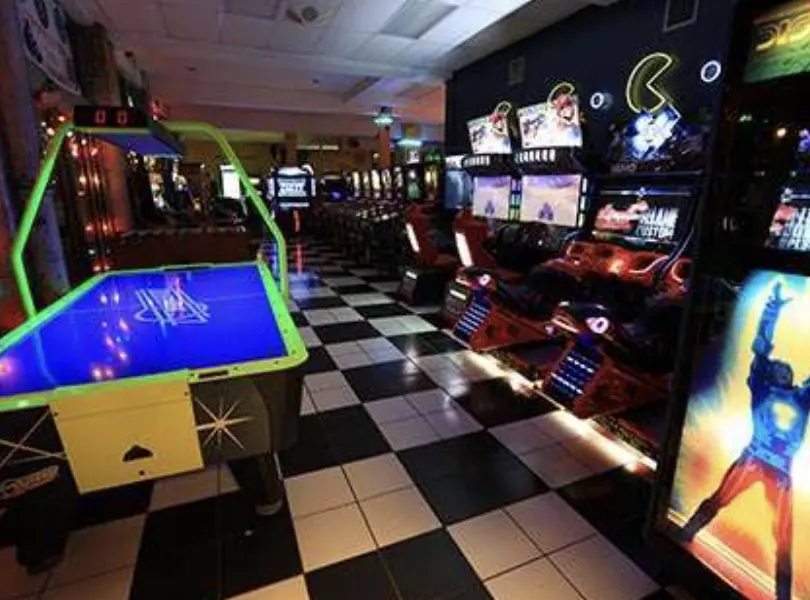 Romantic Restaurants in Houston
Xin Chao. Chefs Christine Ha and Tony Nguyen have teamed up for this modern Vietnamese restaurant that pays homage to both chefs' heritage alongside Texas and Gulf Coast cuisine. Find dishes like smoked beef rib flat rice noodles made with 44 Farms ribs, or lemongrass-buttermilk fried chicken with pandan rice, pickled cucumber, beef tallow aioli, and hot saté honey.
Tony Mandola's. Melding classic Italian with Tex-Mex, Gulf Coast and Cajun cuisine, Mandola's menu includes dishes like drunken shrimp in tequila-lime butter over linguini, snapper Martha, topped with crawfish and jumbo lump crab, and good old-fashioned spaghetti and meatballs. The lovely patio, which feels like a European terrace, is perfect for social distancing and al fresco dining.
Turner's. This luxe restaurant is perfect for date night or a weekday splurge, thanks to dishes like creamy lobster bisque, beef carpaccio with king crab, and solid raw bar options. Caviar service is on offer for those who are really looking to ball out, while rigatoni in vegetarian bolognese and roasted branzino with white beans and preserved lemons serve as excellent entree choices.
Riel. Technically, Eater Young Gun Ryan LaChaine is operating two restaurants out of his Montrose space right now. The first, a pickup and delivery only spot called Louie's, is a super fun sandwich shop serving up pizza subs, a riff on the classic Filet-o-Fish, and of course, LaChaine's famed butter burger sliders. There's also an excellent menu from Riel, boasting a Korean "crunch wrap" stuffed with blackened rice and skirt steak, mushroom empanadas, and crawfish rolls perfect for spring.
Paulie's. Classic Italian dishes are prepared with care at this Montrose staple, ranging from freshly made bucatini puttanesca to hearty rigatoni bolognese and chicken piccata. The baked goods, including Paulie's famed shortbread cookies and cream cheese brownes, are also not to be missed.
UB Preserv. An evolution of Chris Shepherd's groundbreaking restaurant Underbelly, UB Preserv remains one of the city's most interesting dining destinations. Led by chef Nick Wong, the restaurant serves up a uniquely Houston slate of dishes, ranging from salt and pepper squid to Vietnamese short rib fajitas and whole-roasted snapper with calamansi brown butter. Desserts from pastry chef Victoria Dearmond, including ca phe sua da carrot cake and an "old-school" fried apple pie, are definitely worth saving room for.
The Breakfast Klub. Don't let the line out the door be too intimidating — the chicken and waffles at this legendary Houston breakfast joint are not to be missed. Thanks in part to a stamp of approval from Beyonce, this Midtown staple is the perfect spot for wings and grits, cheesy breakfast sandwiches, and an excellent eggs Benedict served on a biscuit.
The Pit Room. Find barbecue with a tinge of Tex-Mex at The Pit Room, The meats, which are smoked in-house, are supplemented with creative sides like charred okra, chips and queso, and chicharrones with house hot sauce. The brisket and smoked chicken tacos are also a standout. Grab a plate and an icy cold beer and head next door to the Patio to watch the Astros or Rockets play while dining.
Bar Dates in Houston
Better Luck Tomorrow. A vibrant neon panel behind the bar, inspired by a Dan Flavin installation at The Menil Collection, lights up Heights hots pot Better Luck Tomorrow. Brought to you by Bobby Heugel (Anvil, Tongue Cut Sparrow, The Pastry War) and Justin Yu (Oxheart, Theodore Rex), this laid-back bar has both cocktail and food cred in spades. The simple, approachable cocktails are not meant to make people wonder what's in them. The Long Story Short features gin, Americano, and passionfruit; the Against All Odds is made with scotch, sherry, Amaro, and cacao nibs.
Poison Girl. A hot-pink brick exterior and garage door marks the entrance of Poison Girl, an iconic dive bar in Montrose. The inside is dark and barstools are scarce; sidle up, order a whiskey, and take it to a well-worn table near walls lined with old-school pinball machines, and photos and paintings of naked women. Better yet, head to the rear patio, where the oft-Instagrammed Kool-Aid Man presides over a lively crowd.
The perfect late night date idea in Houston.
Mongoose Versus Cobra. The emphasis at Mongoose Versus Cobra, the downtown/midtown area, is on beer. Draft options range from IPAs and stouts to pilsners and lighter options like blonde ales. You're likely to encounter a beer you've never heard of before. Cocktails, which are carefully made and listed on a menu where the descriptions of ingredients read like poetry, include a house interpretation of a Paloma and an extremely popular G&T. This is the kind of place that locals take out-of-town guests they want to impress.
La Carafe. La Carafe, a storied—and possibly haunted—bar, is located in Downtown's oldest building; from the street, the structure is noticeable, thanks to its age. Inside, the charming, dimly lit space has dried candle drippings, framed black-and-white photography, and stained glass windows. The bar serves only beer and wine—there's Stella Artois and Guinness, but most beers are local to Houston. Wines are global and well-priced by the bottle and glass. Remember: cash only.
Goode Co. Armadillo Palace. You'll have no problem spotting the Goode Company Armadillo Palace, in Greenway/Upper Kirby, thanks to its massive armadillo statue, originally a huge mobile DJ booth, out front. The massive Texas ranch house–like space, with more than 15,000 square feet, includes a restaurant, dance hall, backyard with a stage for live music performances, and Orange Blossom, a whiskey bar-within-a-bar. Historical Texas memorabilia, collected by the Goode family over the years, fills the venue, from a 1936 Texas parade flag to saddles from the 1860s to old photos of the Texas Rangers.
Julep. Alba Huerta has long been known as one of Houston's finest bartenders, and those skills are permanently on display at Julep. Enjoy inventive versions of the bar's namesake cocktail, like a julep spiked with honeysuckle and coconut, or spring for the $20 Ramos gin fizz, which is shaken vigorously to frothy perfection. One of the best first date ideas in Houston.
Cheap Museum Dates
The Menil Collection. Founded by a French couple, John de Menil and Dominique Schlumberger de Menil, who moved to Houston during World War II, this award-winning museum contains an incredible permanent collection that consists of important works dating from the Paleolithic era to the present day.
The Menil Collection is one of the world's greatest private art collections. Situated on a quaint Montrose-area campus, the collection features Byzantine and medieval works, tribal art, the renowned Cy Twombly Gallery and the noteworthy Rothko Chapel. The Menil Collection is an absolute must-visit for art lovers, and arguably the coolest museum in Houston.
Contemporary Arts Museum. A non-collecting institution founded in 1948, this world-class museum occupies the famous stainless-steel building in the heart of the Museum District. The Contemporary Arts Museum showcases some of the best regional and national art of the last 40 years – this innovative space features a steady stream of reliably awesome exhibitions in a variety of media, from sculpture to digital media to performance art. Best of all, the Contemporary is totally free.
Pearl Fincher Museum of Fine Arts. The Pearl Fincher is particularly good at supporting local artists which makes it slightly different to the other art galleries and museums in the city. It also has a policy of housing the private collections of people who live in the city. This has mutual benefits.
On the one hand, the owner of the works ensures that their works of art will be safe and secure and they will also probably go up in value quickly. On the second part it means that the pictures will be viewable by more people and so they can be enjoyed by all, not just the few who have enough money to buy them in the first place or who are just buying them as an investment.
Houston Museum of Natural Science. Thousands of school kids flock to this museum every year and it is no wonder. It is a brilliant museum showcasing paleontology, geology, archaeology, natural history and science. The museum is particularly good at bringing in interesting outside speakers and they also do tours to bring the place alive. A wonderful place to visit if you want to do something a little bit different.
John C. Freeman Weather Museum. This museum is a little gem and we thought it right that the big art museums don't steal all of the limelight. This used to be a private 2 storey home and each room has been transformed into a specific weather exhibit area. The most popular exhibit is the WRC television studio where visitors can tape themselves delivering a weather report. Houston has a history of extreme weather and so it is fitting that it should be this city that showcases the varied weathers the region receives.
Space Center, Houston. Space Center Houston is the official visitor's center for the Lyndon B. Johnson Space Center (NASA). Attractions include the Northrop Grumman IMAX Theater, and Martian Matrix, a kid's play area for pre-K through 5th graders.
There are also space artifacts and hardware on site, most notably the Mercury 9 Capsule, Lunar Rover Vehicle Trainer and the SkyLab Trainer Mock-up. Despite the advanced technology featured throughout the museum, it is still kid-friendly and accessible to a wide range of ages and interests.
Outdoor Date Ideas in Houston
Houston Zoo. The Houston Zoo provides a fun, unique, and inspirational experience fostering appreciation, knowledge, and care for the natural world. Essentially a small city encompassing a world of ecosystems and experiences, the Houston Zoo is made up of many moving parts.
Hermann Park. The famed centennial birthday in 2014, is an urban park set on 445 acres in the heart of Houston. The area houses many of the most popular Houston sightseeing spots, including Houston Zoo and Miller Outdoor Theatre, an outdoor amphitheater offering free concerts, theater performances, outdoor movies and more.
The park offers a 2-mile hike and bike trail under historic oaks, Hermann Park Railroad for scenic family rides on the tiny train, Japanese Gardens, playground, Houston's oldest public golf course, paddle boat rentals and more.
Buffalo Bayou Park. One of the newest parks in Houston, Texas, transformed 160 acres of green space along Buffalo Bayou in a $58 million expansion. The park will feature a bit of everything: hiking, biking, and running trails; bike and paddle boat rentals; nature play area; space to enjoy outdoor activities and live artistic performances.
It also features Johnny Steele Dog Park, a $1.5 million project culminating in one of the largest dog parks in Houston with large and small dog ponds, dog washing spaces, shade structures and a wetland area.
Heights Bike Trail. This nearly 5-mile route runs from the Heights to downtown Houston. As part of the City of Houston Bikeway System, it's dubbed MKT/SP-Rails to Trails, since part of the route goes along the Missouri–Kansas–Texas Southern Pacific Railroad.
Plenty of native trees line the concrete route. Along the way you can see sites such as the free Art Car Museum, Historic Heights, University of Downtown and other downtown sites.
Mercer Arboretum & Botanic Gardens. This beautiful Houston garden setting includes 325 acres featuring an arboretum and botanic garden. The arboretum includes two playgrounds, 58 picnic tables, cypress swamp, maple collection and several miles of walking trails in preserved woodlands. Located in Humble, north of Houston.
Sam Houston National Forest. Sam Houston National Forest is less than an hour's drive outside of Houston. The forest's Lone Star Hiking Trail is 129 miles long and winds through the park's many creeks and vistas. Multiple trail heads and side loop trails provide opportunities to pick and choose the amount of time you spend hiking, making it easy to do a short trip or a full-day excursion. The terrain is also relatively flat — great for even the most novice of hikers.
Brazos Bend State Park. About an hour's drive south of the city, Brazos Bend State Park is one of the best camping areas in the Houston metro. The park has 37 miles of hike and bike trails — including some that are wheelchair accessible —that circle through lush forest and around lakes. Visitors can also fish or visit the nature center or observatory.
Besides the scenic views, the park is known for its alligators. Officials estimate that more than 250 alligators longer than 6 feet live in the park. While the 'gators tend to leave humans alone, it's a good idea to read up on the park's safety tips before coming to the park.
Gerald D. Hines Waterwall Park. Found at the south end of Williams Tower in Uptown, the Gerald D. Hines Waterwall Park is a Houston landmark featuring a 64-foot architectural fountain, recirculating 11,000 gallons of water per minute. The serene atmosphere is a welcome contrast to the rest of downtown. Open daily 8 am to 9 pm daily.
Wave Action. Want to test your wakeboarding skills? You don't have to hit the open water for a thrilling experience, just head south of Houston to Wake Nation. Set on a man-made lake, this attraction boasts 35-foot steel towers carrying a unique overhead cable system that allows riders to wakeboard, water skate, water ski, and kneeboard without a boat. Novices can start out on a practice pond while the pros take to the lake outfitted with custom-built jumps, grind rails, and sliders.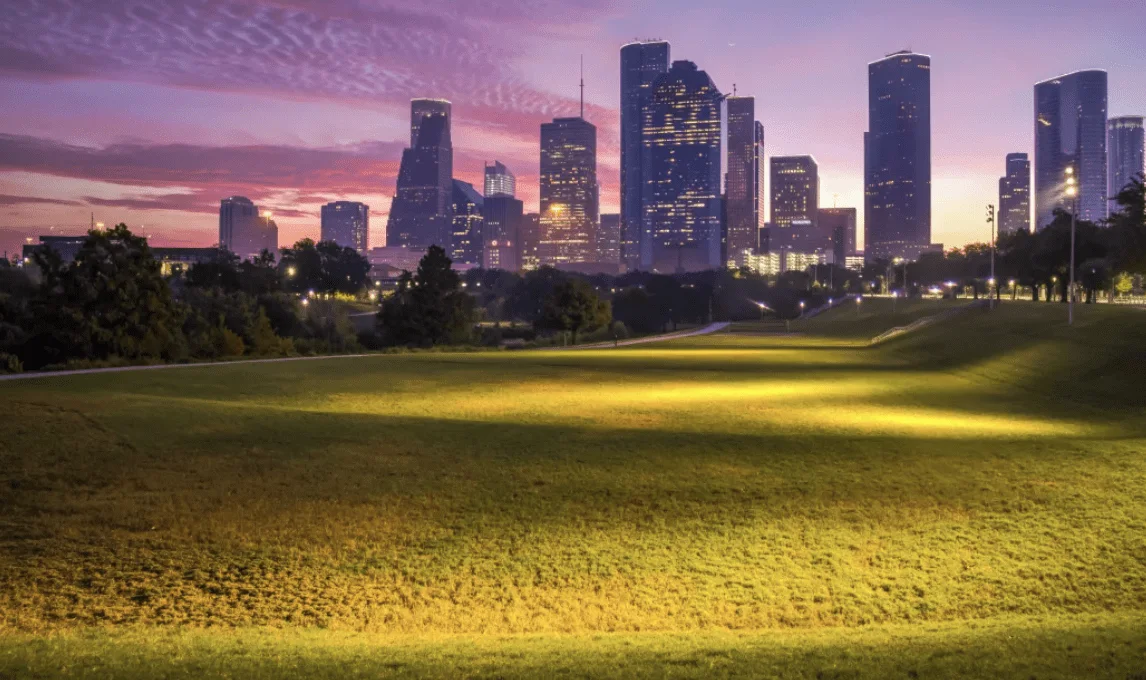 See more Fun Texas + USA ideas