Looking for fun date ideas in Memphis?
Look no further! Memphis TN is such an awesome city for couples as there is seriously a tonne of fun romantic activities to do and lots of cool date spots!
Whether you want to spend your days indoor dating going to see a movie, learning a new skill (pottery anyone), checking out the coziest coffee shops in the city or feasting on ice cream – we have you covered with the most romantic things to do in Memphis at night for date night and also during the day!
The most romantic places and fun crazy dates and attractions in Memphis right here.
50 + Date Night Ideas in Memphis TN
Movie Theater: Grab dinner and a movie at one of the Malco Cinema Grills where you can eat while you watch a movie! Or pair a trip to the Museum of Science and History with a movie in their 3D Giant Theater.
Malco Powerhouse Cinema Grill & MXT
Malco Ridgeway Cinema Grill & Bar
Museum of Science & History 3D Giant Theater
Performing Arts Theater: Whether you enjoy live music concerts, plays, musicals, opera, or dance performances there are plenty of wonderful theaters available in Memphis.
Enjoy some laughs at Growlers. This comedy club is the most popular in Memphis. The food is standard bar fare at a reasonable price.
Participate in a Sip and Paint Night. Painting with a Twist offers in-studio events and take-home kits.
Take a pottery class together at Seize the Clay. Whether you have done pottery before or this is your first time, Seize the Clay is a great place to share an artsy date experience.
Go Dancing at the Memphis Rumba Room. They offer Rumba, Salsa, and Bachata dance classes and dance events.
Spend the night at the Historic Peabody. This hotel is one of the most luxurious of the historical hotels. It is famous for their live ducks! They also have a world class spa. One of the best Memphis attractions for couples.
Fun Date ideas in Memphis
Visit the Memphis Zoo. The zoo is the perfect fun date for anyone who loves animals. Along with the Zoo there is an Aquarium. You can spend a couple hours or the whole day enjoying the delights of the zoo and aquarium.
Visit the Sharpe Planetarium. What could be more fun or more romantic than sitting side-by-side in the dark and staring up at the sky? A date night at the planetarium gives you a great alternative when the weather outside isn't behaving.
Grab some delicious Ice Cream. On a warm day grab some ice cream at a local shop. You can eat it there or head to a nearby park to enjoy your ice cream in beautiful natural surroundings.
Area 51 Ice Cream. This ice cream shop offers a variety of traditional and signature ice creams.
Mempops

. This ice cream shop offers a variety of traditional and signature ice cream pops in the Mexican paletas tradition.

Margie's 901 Homemade Ice Cream. This ice cream shop offers delicious ice cream, ice cream cakes, and cupcakes.
Levee Coffee & Creamery. This Ice cream and coffee shop offers the best of both worlds. Grab a scoop of one of their awesome flavors with a coffee or without.
Sugar Ghost Ice Cream and Bubble Tea. This is another great ice cream and drink place. Grab an ice cream, a bubble tea, or both!
Visit a Brewery. If you are into beer, get your hands on a Memphis Hops Stops Pass. This pass gets you exclusive offers and you can earn points and rewards.
Go to the Farmers Market. Farmers markets are a great place to learn about your date. What foods do they like? What art do they like? Try out one of these weekly markets. If you want to, try making this a weekly thing and try out different markets.
See a Game. Whatever sport you are into, Memphis has a place to go and enjoy it.
Fun Romantic Restaurants in Memphis
Grab dinner at Libro in Novel, one of the most popular Indie bookstores in Memphis. Libro offers a wide selection of delicious entrees, appetizers, and more for their guests. Sunday Brunch is classic but upscale southern cuisine.
The Second Line. This restaurant offers upscale southern food that spans the American continent from Florida to California.
Panta. This restaurant offers Spanish and Catalonian dishes along with some inspired cocktails.
Paulette's Restaurant. This romantic and cozy restaurant offers a menu that includes French, Hungarian, and American favorites for breakfast, brunch, lunch, and dinner.
Sweet Grass. This restaurant offers upscale southern dishes for dinner along with signature cocktails. Sunday Brunch has a menu that changes weekly.
Flight Restaurant and Wine Bar. Enjoy a delicious small bites menu that includes fine dining favorites like Beef Wellington or Fondue. Main dishes include globally-inspired dishes like quail, wagyu beef, and elk.
Rizzo's by Michael Patrick. This restaurant is another great southern restaurant offering classics reimagined.
Global Cafe. This restaurant supports immigrant and refugee chefs and turns out an eclectic mix of delicious dishes.
Tsunami. This restaurant offers Pacific-Rim and Asian inspired seafood dishes along with signature cocktails.
Texas de Brazil. This restaurant offers a Brazilian Steakhouse experience. If you have never tried this sort of dining, it is well worth the fee. You pay one fee for access to the buffet. Wine and drinks do cost extra.
Lesser Known Gems in Memphis: Romantic things to do for couples
Otherlands Coffee Bar. This wonderful coffee shop, cafe, and bar offers breakfast and lunch dishes, coffee, tea, beer, and many other delicious drinks. They truly have something for everyone.
Elwood's Shack. This unassuming BBQ joint offers delicious entrees that range from traditional BBQ smoked meats to burgers to hot dogs to sandwiches to tacos.
Maciel 's Tortas & Tacos. This small, family-owned Mexican restaurant offers great food in a cozy space.
Cozy Corner Restaurant. This restaurant is a long-time favorite with locals and offers a great no fuss dining experience.
Soul Fish Cafe. At this restaurant you can enjoy some delicious southern classics, such as po' boys, tacos and more in a comfortable and casual setting.
Waffle Cream. If you love waffles and you love ice cream this dessert restaurant is a wonderful place to grab a sweet treat with your significant other.
Best Cocktail Bars for Date Night in Memphis
Bar Hustle. This cocktail bar offers signature drinks and some very delicious and unique Pizzas.
Art Bar at Crosstown Arts. This cocktail bar is inside an art gallery. They offer signature drinks and a few small bites. This is the perfect stop before you head to dinner.
The Cove. This cocktail bar is the place to go for signature cocktails and oysters. They have a wide selection of foods from appetizers or tapas to full meals.
Fat Charlie's Speakeasy. This unique cocktail bar offers great drinks and great food in a classic speakeasy atmosphere.
Memphis Whistle. This cocktail bar offers signature drinks plus a menu that has something for everyone, even vegans and gluten free.
Bar Keough. This cocktail bar offers signature cocktails and an Italian-inspired menu.
Zebra Lounge. This lounge style cocktail bar offers signature drinks, a small menu, and live music.
Flying Saucer Draught Emporium. This bar offers 200+ global beers plus some great American pub grub. This is the place for Beer brew connoisseurs.
Coffee Shops in Memphis
Belltower Coffeehouse & Studio. This unique spot offers specialty coffees and teas as well as breakfast and lunch items. What makes them unique is that they also have pottery classes.
Edge Alley. This cafe offers breakfast, lunch, and dinner during the week and brunch as well on the weekends. You can grab a drink, some food, and a table to chat.
French Truck Coffee. This coffee shop is part of a chain from New Orleans that serves great coffee along with lunch and breakfast foods.
Java Cabana. This coffee house is open late as it offers live music and poetry along with delicious organic and fair-trade coffee.
Square Beans. This coffee house is an independent coffee house offering breakfast sandwiches, gelato, smoothies, and coffee.
Sweet Noshings. This fun shop is part candy shop and part coffee shop. They have ice cream, candy, coffee, gourmet popcorn, and more.
Dr. Bean's Coffee & Tea Emporium. This coffee and tea shop not only sells made drinks but also sells the coffee beans and teas for you to take home.
Crazy Gander Coffee Company. This coffee shop offers signature drinks, sweet and savory baked goods, and oatmeal.
Vice & Virtue Coffee. This coffee shop offers simple but delicious coffee and plenty of fresh baked goods.
The Hub. This coffee shop offers traditional and non-traditional coffees and teas.
Cheap or Free Date Spots in Memphis: First Date ideas
Visit the Memphis Music Hall of Fame. This museum is a must for anyone interested in the history of music in the United States. Admission is only $8.
Picnic in the Park. A Picnic in the park is a easy, cheap date idea that can be super romantic. Most importantly, pick a good park. Here are some great options:
Fourth Bluff Park
Ashburn-Coppock Park
Chickasaw Heritage Park
Martin Luther King Jr. Riverside Park
Overton Park
See the Cherry Blossoms. One of the most popular places to go see the Cherry Blossoms is at the Memphis Botanic Garden and Audubon Park.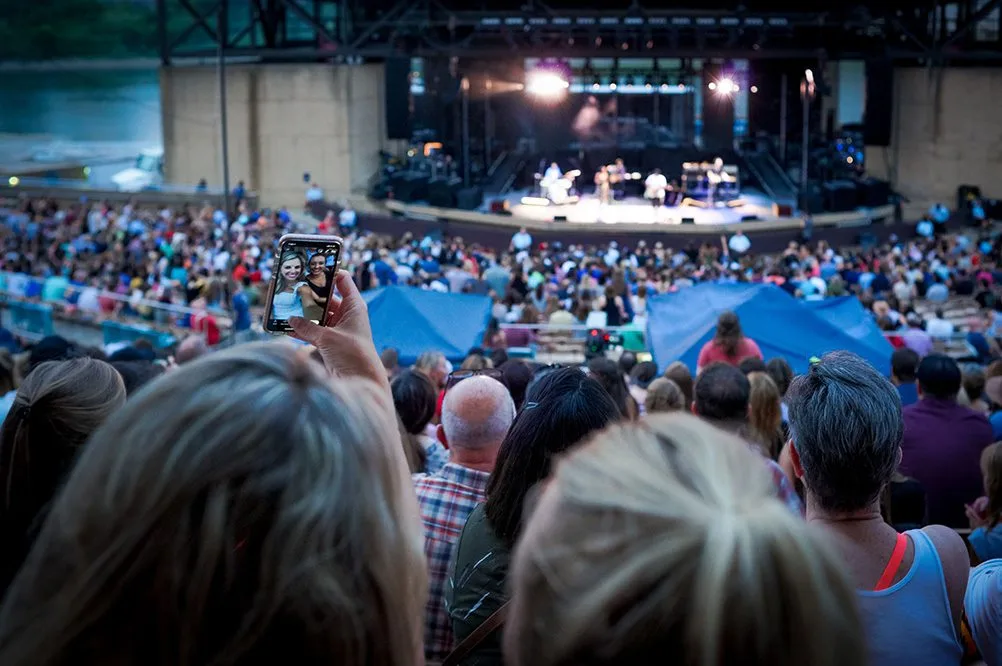 Unique Romantic Places
Memphis Riverboat Cruises.
Memphis Riverboats offers a variety of cruises from Dinner and Music, which offers a live band experience, to sightseeing cruises.
Eat dinner at the Memphis Chess Club. Enjoy pizza, sandwiches, salads, and more at this restaurant and chess club. You can play a game of chess, watch others play, or even play another board game.
Take a Carriage Tour. These tours are romantic and fun. They allow you to see Memphis at a more leisurely pace.
Take a tour with Backbeat Tours. This Memphis tour operator offers musical tours, ghost tours, history tours, Elvis and Johnny Cash tours, and more.
Take a Tour with Blues City Tours. This Tour operator offers tours in Memphis and Tunica. They offer a variety of sight-seeing tours as well as a popular Hop-on, Hop-off tour.
Stargazing on the Lawn. The Museum of Science and History offers Stargazing on the Lawn on days with good weather. They have telescopes or you can go on a starwalk.
Enjoy a music festival on Beale Street. This iconic area of Memphis is known for its great restaurants and, of course, the many music festivals that happen throughout the year.
Spend the day at the Memphis Food & Wine Festival. This once a year event is well worth it. if you like food or you like wine, you can't go wrong with this fun festival.
Watch the sunset from The Lookout At The Pyramid. Make reservations for dinner at this stunning restaurant that offers breath-taking views at sunset.
Go on a Segway Tour. Segway Memphis offers Segway history and ghost tours. They also offer a Segway scavenger hunt for those who enjoy a challenge. If you enjoy photography they have a Photo Safari Tour as well.
Get "Cultured" Date Ideas in Memphis
National Civil Rights Museum. This museum is situated where Martin Luther King Jr. was assassinated. The museum focuses on the history of the Civil Rights Movement and on the continued racial inequality today.
Belz Museum of Asian and Judaic Art. This museum offers a unique mix of Judaic art and Asian art. They have everything from glassworks to Italian mosaics.
Slave Haven Underground Railroad Museum. This museum is in a home that was once part of the underground railroad. You can walk through the tunnels and trapdoors and learn the history and effects of the Underground Railroad and Slavery.
Memphis Museum of Science & History. This museum, also known as the Pink Palace Museum for its pink structure, is a popular date destination. There are plenty of interesting things to see and do.
Cordova Museum. This small and unique museum is located in the Cordova Community Center and consists of the art collection of Julian de Cordova.
Memphis Rock 'n' Soul Museum. This museum features a Smithsonian created exhibit that tells the story of the birth of Rock 'n' Soul music.
Stax Museum of American Soul Music. This museum focuses on the history of Soul Music. It is a must see for music buffs and anyone interested in soul music.
Withers Collection Museum & Gallery. This small museum offers a glimpse of the Civil Rights Movement and African American History and Experiences through photography.
National Ornamental Metal Museum. This unique museum features a variety of metal sculptures and metal art pieces. They also offer metalworking classes for anyone interested in learning a new skill.
Memphis Brooks Museum of Art. This museum is one of the oldest art museums in Tennessee. It is also one of the largest with over nine thousand works of art.
Dixon Gallery & Gardens. The Dixon Gallery focuses on Impressionist and Post-impressionist art. After visiting the gallery take a nice stroll in the gardens. There is also a cafe offering light lunch fare.
Outdoor Ideas In and Around Memphis
Visit Shelby Farms Park. This park has over four thousand acres of land to explore. You can walk, hike, bike, run, or even play a game of paintball. They also have a dog park.
Stroll through the Memphis Botanic Garden. This 96-acre park offers a multitude of beautiful plants for every season. This botanic garden also has a great cafe where you can grab a quick bite for lunch. There is a gift shop as well.
Take a Bike Ride in Greenbelt Park. This park offers Bike Share stations at each parking lot so you don't have to own or bring a bike. There are also plenty of great places to walk, hike, or have a picnic.
Hatchie National Wildlife Refuge. This great spot for outdoors activities is only an hour away from Memphis, making this the best day trip for outdoorsy types. This beautiful landscape is full of flora and fauna, you can hike to your heart's content.
Meeman-Shelby Forest State Park. This park is less than thirty minutes from Memphis and is breath-takingly beautiful, especially in the fall.
Chickasaw State Park. This great spot is only an hour and a half from Memphis. It is another great place to go for a hike, have a picnic, and enjoy the beauty of nature.
Mississippi River State Park. This park is only an hour away from Memphis and offers 22,000 acres of land to explore.
Day Trips and Romantic Weekend Getaways Near Memphis
Visit Jackson, Mississippi. Jackson is just under three hours away from Memphis. A weekend in Jackson is a perfect getaway. As the capital of Mississippi, it is full of history.
Visit Nashville, Tennessee. Nashville is about three hours away from Memphis. It is famous for music and barbecue, among other things. You might like to book a really nice jacuzzi hotel in Nashville while you are there!
Visit Clarksdale, Mississippi. Clarksdale offers plenty of wonderful outdoor activities and is only an hour and a half away from Memphis. They also have a bunch of great museums.
Visit Blanchard Springs Caverns in the Ozark-St. Francis National Forest. Located in Arkansas, this famous cave system is only three hours away from Memphis.
Jonesboro, Arkansas. This town is just a little over an hour away from Memphis. This makes it a great Day-cation destination.
Tupelo, Mississippi. This town, an hour and forty five minutes from Memphis, was home to Elvis Presley.
Tuscumbria, Alabama. This town is about two and a half hours from Memphis. You can make it a day trip or a weekend trip.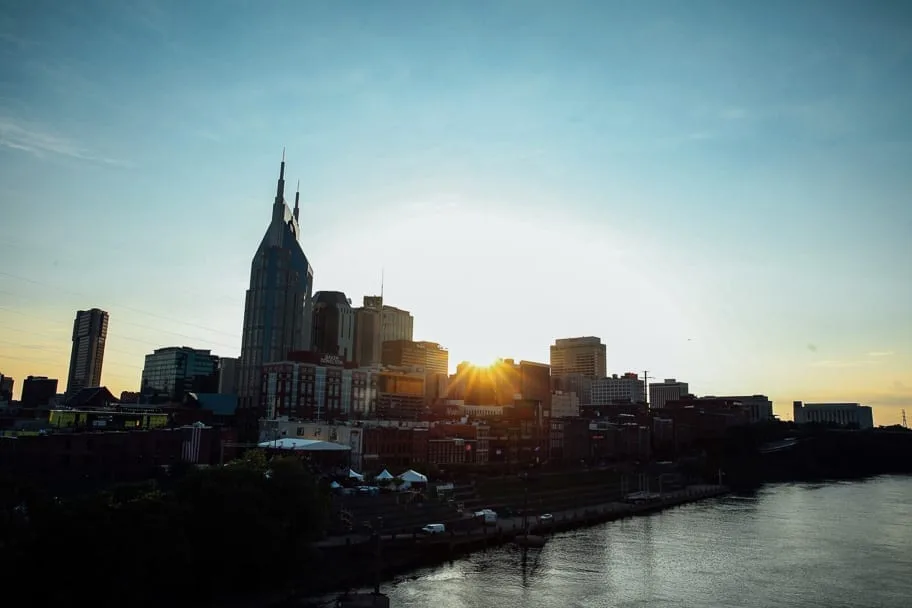 ***
See more fun dates: