Looking for Date Ideas in Minneapolis Minnesota?
Whether this is a first date and you are trying to impress that special someone or you are planning a romantic getaway, we have thought of it all! You want it to be a place where you can connect while at the same time having fun.
Going to dinner and a movie is okay – but just okay is never going to win over the love of your life! So if you are looking for something that is a bit more out-of-the-box, then you are going to LOVE these awesome romantic things to do in Minneapolis for couples.
Some of the best Minneapolis date ideas right here! Perfect for a fun couples weekend!
Date Ideas in Minneapolis Minnesota: 48 Romantic Things to do for Couples!
Cheap Fun Date Ideas
Day Block Brewing Company. If you love beer, pizza, live music, and daily happy hour specials, then this is the place for you! Day Block Brewing Company is located in the heart of Downtown Minneapolis. This place has a rustic feel that can't be beat. Their food is always cooked fresh with ingredients provided by local farmers. They also have weekly live band performances for your enjoyment. So, if you want to win your date over, you can sign up to perform! Enjoy an affordable and unique date night with the best beer brewed right in the basement of the restaurant, the freshest pizza and more!
Broders Pasta Bar. This cozy, family-owned Italian restaurant is perfect for couples! Broders sits in a snug corner in the Southeast area of Minneapolis. The offer fresh hand made pasta, herbs from their parking lot garden, and delicious wine! If you are looking for authentic Italian food, this is the place to be!
331Club. Live music, cheap drinks, great food, games and more is what you can expect from this local neighborhood bar. This place also offers outdoor patio seating as well! The 331Club is always a vibe for a good time and perfect for a fun date night on a budget!
Lego Store Mall of America. You and your date can bring out your inner child at the largest Lego store in America! This place offers daily discounts and deals for those who want to build a little. The Lego Store Mall of America is great for unwinding and bringing back those nostalgic childhood memories. Don't tell anyone, but most tickets are bought by adults for adults. Enjoy!
Up-Down Arcade. This bar has over 50 arcade games and pinball machines. They also offer an extensive brewery list and fresh pizza made by the slice. Daily deals and happy hours, which is always a plus, and the opportunity to see if your date has what it takes to beat their classic 80's and 90's games.
St. Paul Saints. Grab a catcher's mitt and a few dollar bills and head on down to enjoy "Thirsty Thursdays" at the St. Paul Saints stadium for $1 beers and a baseball game. Lose your voice for cheering for the home team and maybe you and your date will be shown on the big screen.
Color Me Mine. I know COVID is trying to have its way with our love life, but Color Me Mine has got you covered. You can go inside and paint pottery or order the materials online and enjoy a romantic painting date night at home. They have weekly painting deals when you visit the gallery and even let you rent out a room if needed. One of the most creative date ideas in Minneapolis.
Romantic Dates & Date Night Ideas
Lyndale Park Rose Garden. What is more romantic than walking through a park full of roses? Don't forget to stop and smell them too.(no pun intended). Lyndale Park Rose Garden has a variety of roses from all over and sculptures to enjoy while on the move. Plenty of opportunity to take some selfies, and even find a near by café to rest your feet.
Cooks of Crocus Hill. Instead of burning your kitchen down, just go to Cooks of Crocus Hill and get some cooking lessons with your date. They offer exclusive cooking classes for your date night. Now you don't have to pretend you know how to cook, you can learn as a couple!
Anda Spa. Go and get the stress from your work week massaged away at this romantic, luxurious spa. Perfect for couples to unwind together and enjoy a quality skin and body care treatment fit for royalty without bringing your crowns.
Or have a staycation. There's so many great places for a staycation in Minnesota. Why not add a hotel with hot tub in Minnesota to increase the romance.
Spoon and Stable. Once a horse stable, now restaurant is the ideal place for a romantic dinner at this restaurant that specializes in French cuisine. If you want to make your date extra special, private dining options are also available. And hey if you still didn't learn how to cook yet from the previous suggestion, the chef has virtual cooking classes you and your date can enjoy from the comfort of your own home.
Outdoor and Rooftop Movie. Located at Minnesota and St. Paul, grab your favorite blanket, bug spray and cuddle up with your date this summer for a romantic, relaxing and fun movie date on the rooftop. Shows range from old school classics to up to date titles.
Paradise Charter Cruises. Drift off to the open lakes and tour Lake Minnetonka on this romantic boat cruise. After you get a tour of all the beautiful lake has to offer, finish the night off at the local brewery and have a draft or two, or three or four.
Casual Dates in Minneapolis
Bryant-Lake Bowl Theatre. This down home bar has everything a casual date night needs. Complete with a bowling alley and theatre makes this the most memorable date night ever. You can order food and drinks while in the theatre and if you think you have the skills to pay the bills, challenge your date to a friendly game of bowling. The theatre has weekly shows and Bryant-Lake has been featured on Diners, Drive-Ins and Dives as an added bonus for credentials.
Midtown Global Market. If you are looking for food, arts and crafts, and even some dance lessons, then this is where you need to be. Midtown Global Market is a public market with over 45 different business, restaurants, clothing and more; from cultures from all over the world. Interact with the business owners there and take a salsa class or participate in some of their food-demo lessons.
Can Can Wonderland. Located in the downtown art district of Minneapolis, once Americans canning company now Can Can Wonderland is great a spot for a casual date night. Can Can Wonderland offers mini golf, arcade games, live shows, and delicious food. For just $10 per person you can enjoy unlimited arcade game play during your time there. Some of the proceeds go to the artist in the community who contributed to the murals that decorate the large walls and high ceilings.
Minnetonka Orchards. Picking apples and drinking warm apple cider is all the craze at the orchard. And if you love animals, you can also visit their on-site petting zoo! Pet a llama, pick some apples, propose; you know just something to think about.
Vali-Hi Drive-In Movie Theatre. If you love the old school vibe, then take a ride to the Vali-Hi Drive-In. Located just a few miles outside of Minneapolis, this drive-in is sure to add a spark to the date and maybe you can sneak in a kiss or two.
Irish Fair. You don't have to have the luck of the Irish to enjoy this weekend of fun and entertainment in downtown St. Paul in Minneapolis. This fair is for one weekend only in August, so you must catch it while you can. Be sure to wear green and take your pot of gold.
Segway Tour. Plain jane and corny right? Actually you'd be surprised at how fun a Segway date can be. Take a tour on a Segway through Minneapolis at Minnesota and St. Paul. Cruise around, just don't fall.
Bad Axe Throwing. Throw and axe, just not at your date. This place is bringing back the traditional Canadian art of axe throwing. They also started serving beer and wine. Not sure if axe throwing and having a buzz is a good idea. Just close one eye and throw.
Yoga at the Brewery. There's a lot of drinking going on in Minneapolis, so its only fitting to be able to drink and work those calories off by doing a little Yoga to counteract all the hops. Select Brewery offers Yoga and brew with classes from an expert Yoga instructor for all levels. Downward dog then down a brew.
Bowlero. Bowling is a theme for Minneapolis. And it's because they've got some of the best bowling alleys. Not only does Bowlero have bowling, they also have arcade games, billiards, and laser tag. You have options of activities and you won't get bored on your date night. If you can't make it for an in person visit, you two can play Bowlero on your mobile phone and win cash prizes and exclusive discounts.
Minnesota Renaissance Festival. Festivals are the epitome of Minnesota. This festival has been active since 1976 and has all types of festivities. Play games, watch live performances, and eat a ginormous turkey leg in this 22 acre field on your date. Don't leave without picking up a one-of-a-kind glass blown souvenir.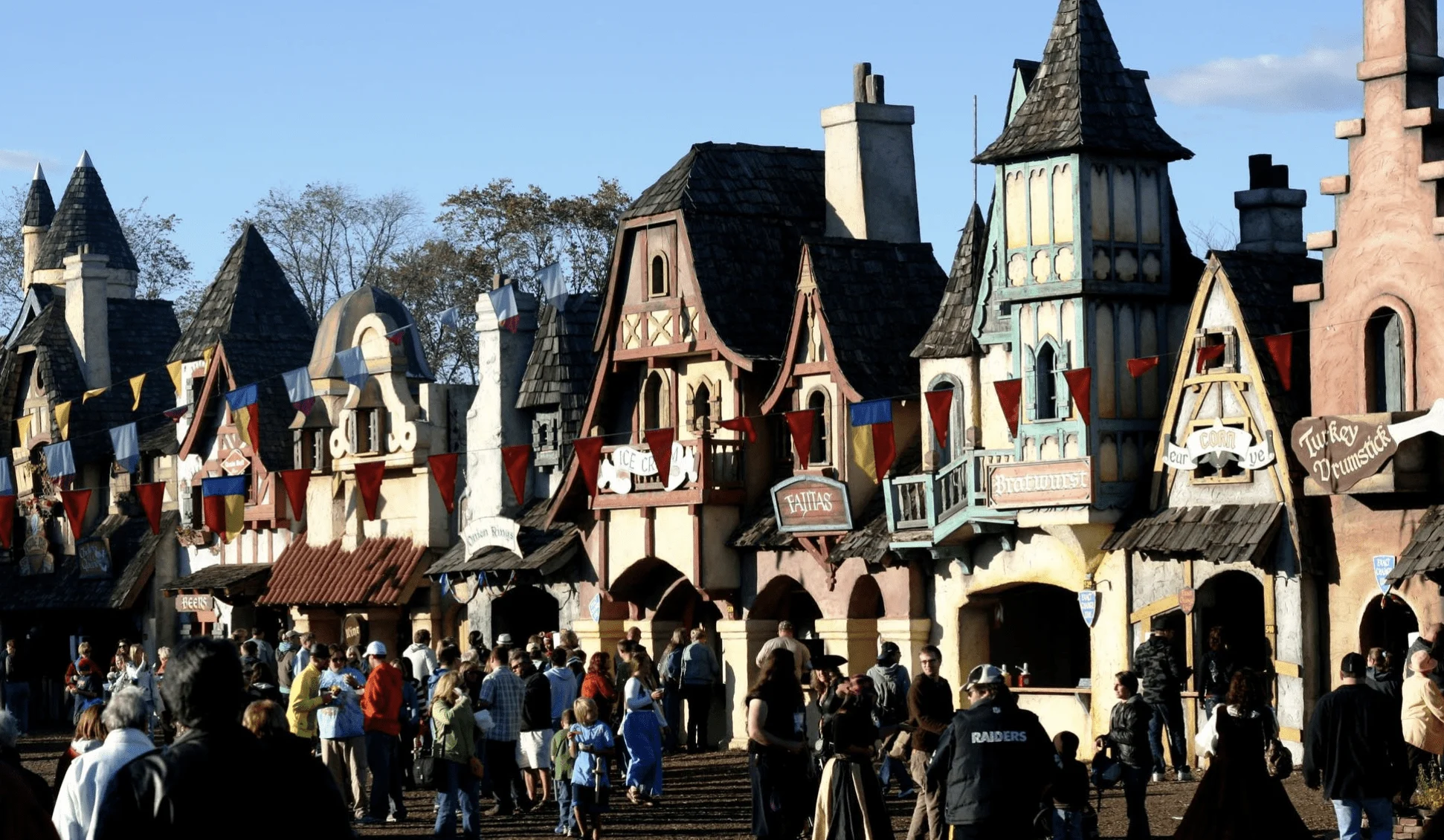 Unique Date Ideas
Wabash Street Caves. Do you enjoy cave exploration, while learning how the early 1900 gangsters moved around? Wabash Street Caves has all of that plus more! This is a truly unique and "gangster" date night experience. Wabash Street Caves offers tours of the caves, a restaurant, and even dance lessons during specific days of the week. For private groups Wabash Street Caves offers a Murder Mystery called "Tommy Gun Trouble", where the actors interact with the group to get you to solve the murder mystery. Wabash Street Caves also offers their hall to be rented to give your party a unique and unforgettable partying experience. You never know your date could turn into a wedding.
The Café Meow. If you or your date have a soft spot for cuddly felines, then The Café Meow is the ideal place. Minneapolis' first and only cat café has two separate sections; one for coffee and food, and the other section is the cat lounge. The cats are from the local rescue center and are available for adoption at the cafe. If you love cats and coffee, then this is the purrfect spot for a date! You might even leave with an extra fuzzy friend.
Running Aces. Come and enjoy the sound of bright lights, rolling dice, horses and more at the Running Aces Casino Hotel and Racetrack. You can win money for dinner, or end the date with a night cap in a suite in the hotel located upstairs at the casino. If you two get hungry, you can try the Trout Air experience where you can show off your fishing skills and catch you and your dates dinner.
Centennial Lake Park. Enjoy a romantic and cozy date night at this beautiful park. Spin around the parks 10 acre ice rink(during the winter months) and then go cuddle up with your date to stay warm at the Hughes Pavilion with some refreshments and hot coco. When the weather is warmer take a stroll at the park and check out some of the other attractions they have to offer; baseball stadium, brewing companies and more.
Trapped Puzzle Rooms. If you're claustrophobic, then this may not be the ideal place for you to go. Trapped Puzzle Rooms is located in the warehouse district of Minneapolis, full of puzzles and games. The rooms are bound to get you lost, and hopefully you don't lose your date in the process. Some of the featured rooms are the "Super Heroic Loop" and the "Diagonal Loop". Go and get lost, but don't forget your way back home.
Upstairs Circus. Now this unique fun-filled space is good to get your brain activity flowing and fuzzy with DIY projects and cocktails. Upstairs Circus has jewelry making, leather working and art and design projects to enjoy while out on the town with your date. Now whether your projects turn out lopsided because of the cocktails is another story.
Bentleyville Tour of Lights. Have you been naughty or nice? Either way you and your date can enjoy Minneapolis' annual Bentleyville Tour of Lights. Start planning your Christmas outings early and check out this amazing light show! There is also a "Cookie House" on site for those who want to enjoy some cookies and hot cider.
Real Ghost Tour. Are you fascinated with the supernatural? Check out Real Ghost Tour in St. Anthony Main neighborhood. Real ghost stories and maybe a ghost or two will definitely make this date night one to remember.
Hexagon Bar. Games, food, and live music; what a combo! There is something about live music that makes eating and drinking more enjoyable. This family-owned business has been serving drinks and music since 1934. Stumble out arm in arm after a fun night at the Hexagon.
Reveal Rooftop Bar. Tapas, cocktails, and beer. All while enjoying the scenery of Minneapolis on the rooftop. Couples are in for a treat with at this classy and chic bar located in the Blackstone district. For the grown and sexy date nights, you two are sure to have ball!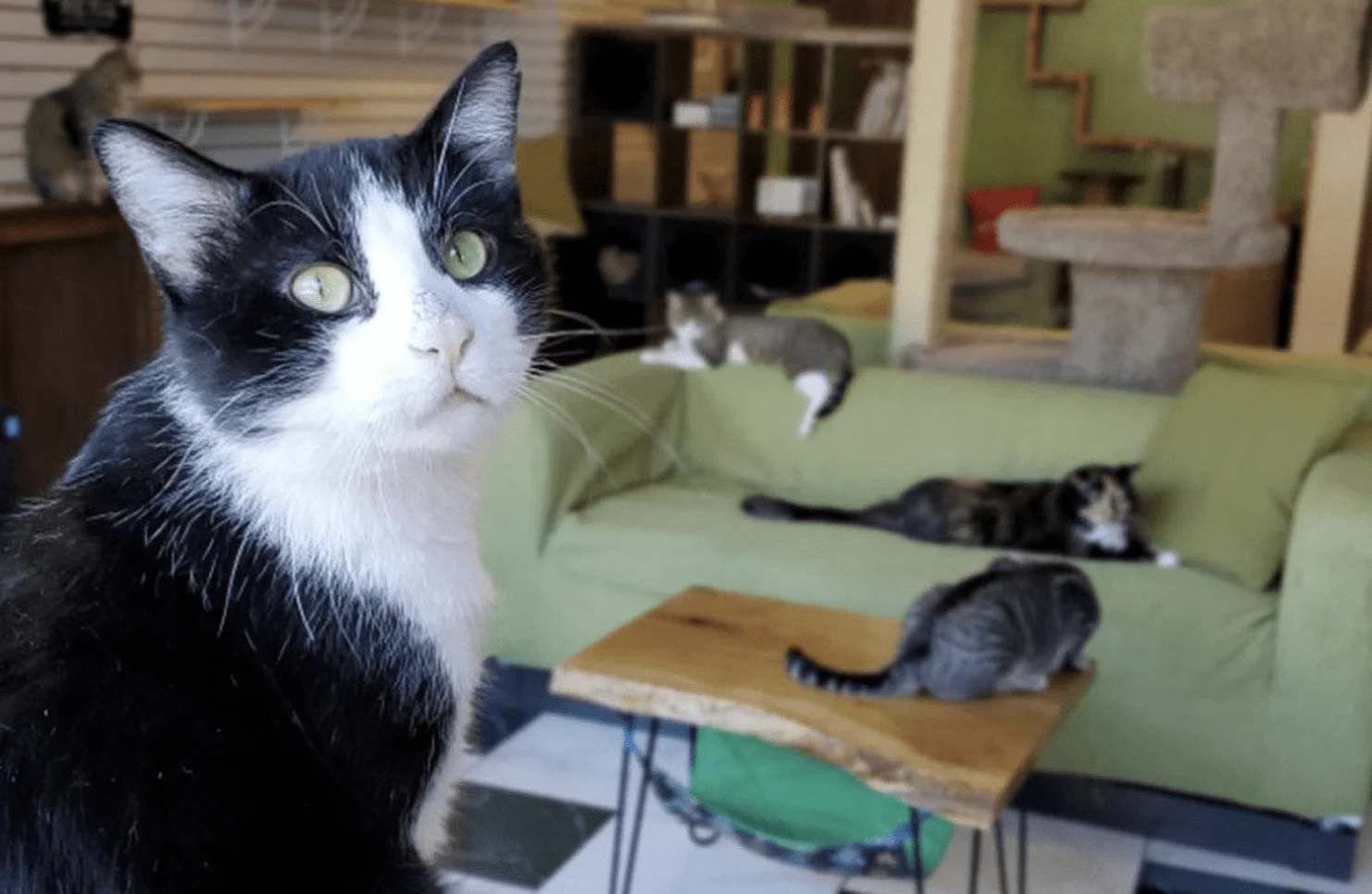 Free Dates
Northern Clay Center. There is something romantic about clay dates. You and your partner staring into one another's pots, clay and water splashing everywhere. Looking over at your date and their face is covered in clay. Northern Clay Center has an art gallery, art exhibits and art classes for all levels(even if you only deal with playdough). The best part is that coming to view the art gallery is completely FREE except for their annual fundraiser. They offer studio space and grants for artists and make sure to recognize the people who contribute to keeping the art in the community alive.
Stone Arch Bridge. Grab your date by the hand and go for a peaceful walk at the Stone Arch Bridge. You can go to their website to plan your walk, or if bike riding is your thing, they offer that as well. This park gives you a 360-degree view of St. Anthony Falls and was recognized as Minneapolis' National Civil Engineering Landmark. Go and get your walk on.
ACME Comedy Company. They say to get someone to fall in love with you, make them laugh. So if you aren't a comedian, go on a date and let the comedians crack the jokes. Make sure you check the site before visiting to find the dates where they offer free comedy shows.
Minneapolis Farmers Market. Take a walk through the fruitful and produce filled farmers market. No need to buy if you don't want too. Hold hands and check out everything the farmers have to offer.
Minneapolis Sculpture Garden. What's better than free? I'll tell you, a free tour at a sculpture garden. Take a romantic walk around the sculpture garden and see what the artists of Minneapolis has to offer.
Walker at the Green. Downtown Minneapolis has a new mini golf course and art museum all rolled into one. You get to have both experiences in one date! For first time members you get to enjoy a free 9-hole round and as a gift to all guests, admission to the art museum is free too!
Town Green at Maple Grove. Free music and cuddle time with a blanket in the grass is a perfect combo for date night. Summertime can't get any better than that! Check out the website for schedules of the live performances.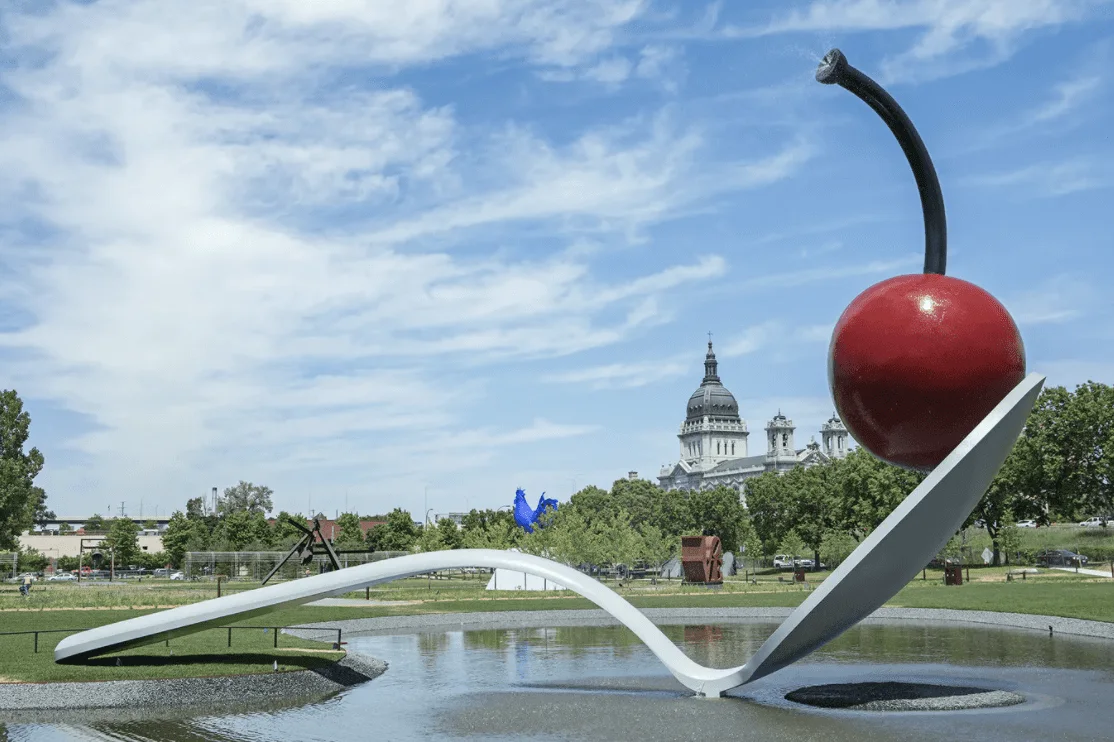 Adventure and Outdoor Dates
Minnesota Landscape Arboretum. Minnesota has something for everyone, even the green thumbers! The Minnesota Landscape Arboretum is perfect for those who love plants, flowers, and all things nature. Started by the University of Minnesota's Horticultural Center in 1958 with over 1,000 acres of space, the arboretum has exhibits, hiking, and even a picnic area!
The landscape is filled with trails, gardens, woods, and tree collections. They even offer classes for those who may not be a good plant parent; not saying you kill plants or anything. The arboretum is open year around but the peak times to visit is in the spring and summer months.
Vertical Endeavors. If you want to show off your climbing skills, then Vertical Endeavors can help. This park is one of the largest indoor climbing facilities in the nation! They offer obstacles for all skill levels; beginners, experts, and even the clumsy climbers. You can also go online and check out the virtual tour to prepare yourself before you decide to possibly be embarrassed in front of your date.
Science Museum of Minnesota. Calling all nerds, calling all nerds! Being a nerd is super cool, especially when going to the Science Museum of Minnesota. Founded in 1907, this beautiful, scientific place is located by the bank of the Mississippi river in St. Paul. With over 30,000 square feet of exhibits, this place is sure to bring out the inner geek in anyone. Filled with an Omnitheatre and Volcanoes! Now who doesn't love a little lava right? The perfect first date idea!
Minnehaha Falls Regional Park. Waterfalls, trails, a sandy beach and even a restaurant are all included at the Minnehaha Falls Regional Park. Enjoy descending a staircase and kissing under the beautiful waterfall. Keep on kissing after a lovely meal at the Sea Salt Eatery. If you learned how to cook from the other date night suggestions, then you can utilize the parks pavilion and use their tables and grill and have a romantic picnic.
Twin Cities Paddling. Get your legs warmed up and go for a paddle at the Minneapolis Chain of Lakes. Let the water guide you and make sure your date can swim (just in case).
Bunker Park Stable. Grab your spurs and ride some stallions at the Bunker Park and Stable. Enjoy a thrilling horseback ride down a beautiful Minneapolis trial or if riding isn't your thing, you can go for a fun wagon ride instead.
Nickelodeon Universe. Kids aren't the only ones who like to have fun. The Mall of America has opened Nickelodeon Universe where adults can enjoy themselves too! Make sure you call to reserve your tickets since COVID is trying to stay around longer than we would like. You get to experience all the fun this theme park has to offer. Check out the site for special deals and discounts.
Sky Zone Indoor Trampoline Park. Who doesn't love to fall in a safe space and not get laughed at? Falling and jumping is accepted here. Sky Zone Indoor Trampoline Park has so many obstacle courses, walls to climb, and places to let loose for your date night. You can bounce around a little and get thrown in a sea of foam blocks. Let your hair down (if you have hair) and have fun!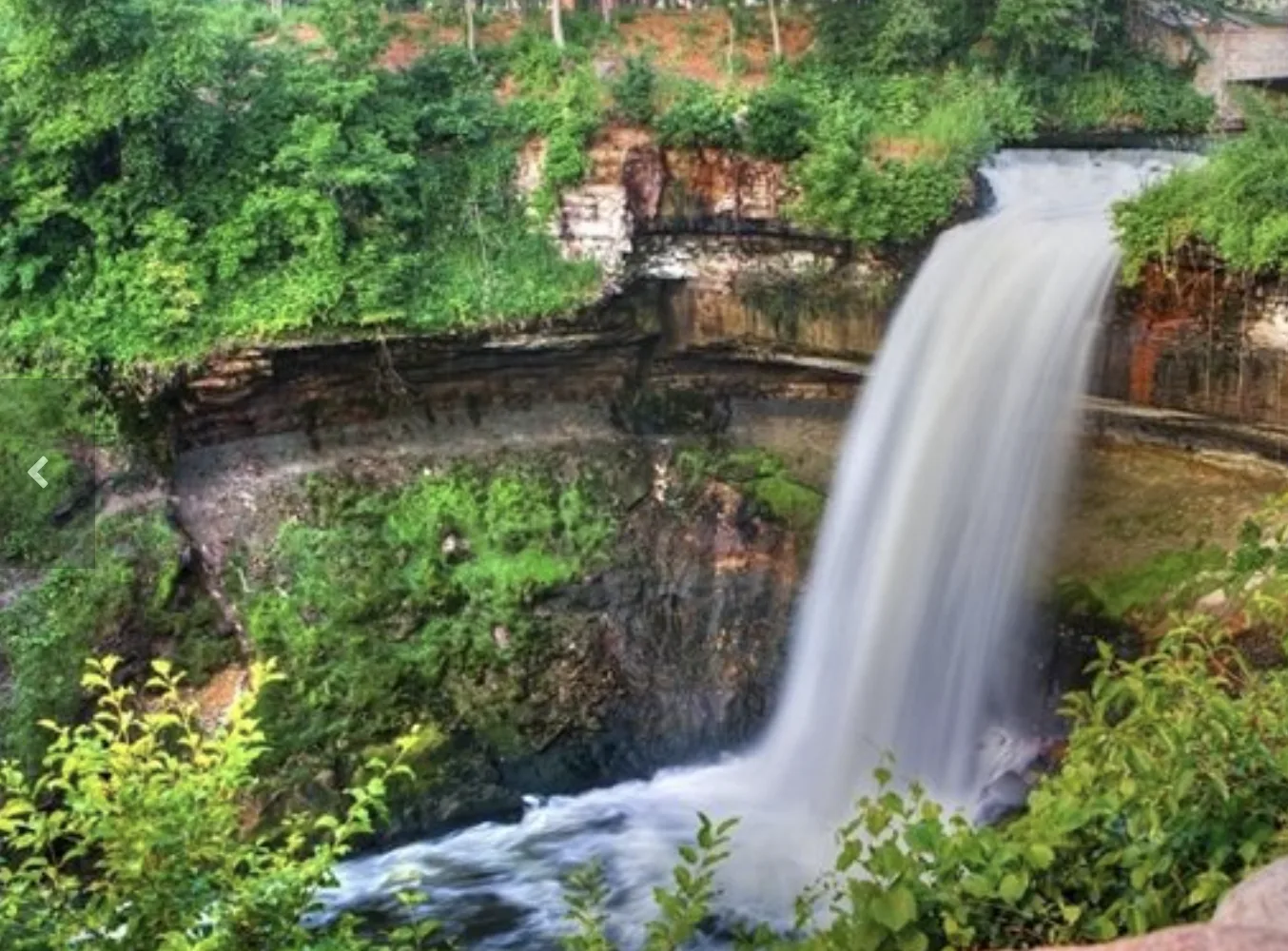 **
See more Awesome Date Ideas in the USA: