Looking for fun date ideas in Richmond VA?
Look no further! Richmond is such a cool city for couples as there is seriously a tonne of fun romantic activities to do!
Whether you want to spend your days playing Top Golf or checking out the coziest coffee shops in the city – we have you covered with the most romantic things to do in Richmond VA at night for date night and also during the day! The most romantic places in Richmond right here.
50 + Fun Date Ideas in Richmond VA: Romantic things to do for Couples
Fun and Games Ideas
Hotel Greene – Hotel Greene is a themed mini golf course located on the basement level of the John Marshall hotel. The front desk is designed to replicate a 1905 hotel lobby and as you play through the course, you'll find different rooms of the "hotel." After 5pm, the course is only open to adults 21 years and older and there are small bars set up throughout the course so you can stop for drinks along the way.
Top Golf – This newly constructed three-story driving range is designed with multiple lighted targets and you can choose from a number of different scoring games to compete with your date. Each bay has its own dining table and lounge area where waitstaff serves food and beverages to players. This place is always packed, so make sure you call ahead to reserve your spot!
Tang and Biscuit – Tang and Biscuit is a renovated warehouse located in Scott's Addition that features indoor shuffleboard, bar games, food/drinks, trivia, and live music. Their 50 foot bar features local beer on tap and Tang-inspired cocktails and their rotating food menu always has something unique to try.
River City Roll – River City Roll is Richmond's premiere bowling alley featuring boutique bowling and HyperBowling! HyperBowling is a unique bowling experience that features illuminated targets displayed on the alley for an added challenge to the game. Check out their dog-friendly patio for live music on the weekends and great local beer anytime!
Circuit Arcade Bar – Circuit is an arcade bar located in the Scott's Addition district of RVA. They feature classic arcade games, pinball machines, interactive games, and more. One of the most unique aspects of this bar is their self-serve beer taps. If you're looking to try something new, you're free to use your prepaid card to fill your own glass with any of their beer, wine, and cider options.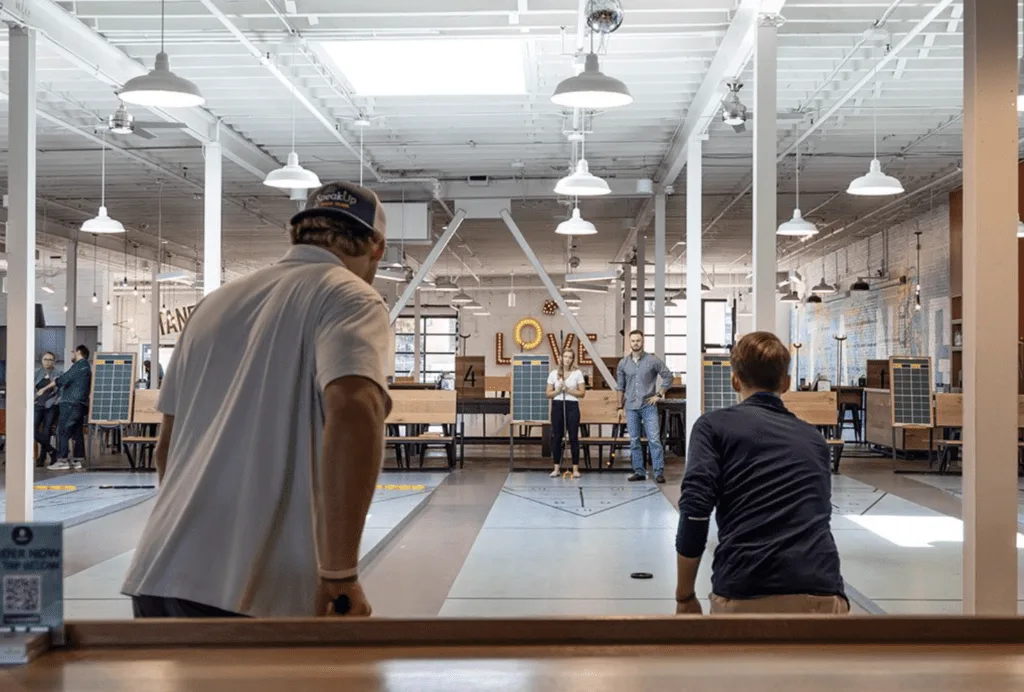 Romantic Coffee Date Ideas
Sugar and Twine – Sugar and Twine is a small coffee shop located in the heart of Richmond's historic Carytown district. The shop is small and busy, but if you're lucky, you can snag one of the small cafe tables on the sidewalk just outside the front door to enjoy people watching and talking with your date. They have plenty of pastries, breakfast sandwiches, and vegan options.
Harrison Street Cafe – This locally owned coffee shop was recently renovated, but the cafe hasn't lost any of its old school charm. Harrison Street Cafe has been a Richmond staple since 2000 and they pride themselves on their fully vegetarian/vegan menu. The cafe is a small space tucked into a side street that's great for a quiet breakfast and talking over coffee.
Crossroads Coffee and Ice Cream – Crossroads has been in business for 18 years and they serve up some of the strongest brews in town. The only thing bigger than their coffee selection is their food menu! Their spacious, covered patio is the perfect spot to grab coffee and enjoy some fresh air during the warmer months. They're one of the more popular spots in town, so don't be surprised if there's a wait on the weekends.
Brewer's Cafe – Brewer's is a local, black owned business that offers cold pressed juices, coffee, and breakfast all day. Their coffee is locally sourced and always fair trade and organic. They've recently moved to a larger facility with a full bar and performance stage for community events, so keep an eye on their schedule for details!
Roastology – This warehouse-turned-coffee shop is a large space with an industrial vibe and plenty of seating. The most unique aspect to this shop is their viewing window to watch the staff roast the beans in house! It's a great place to sip drinks with your date and learn something new. The staff are happy to answer any questions you have about the roasting process.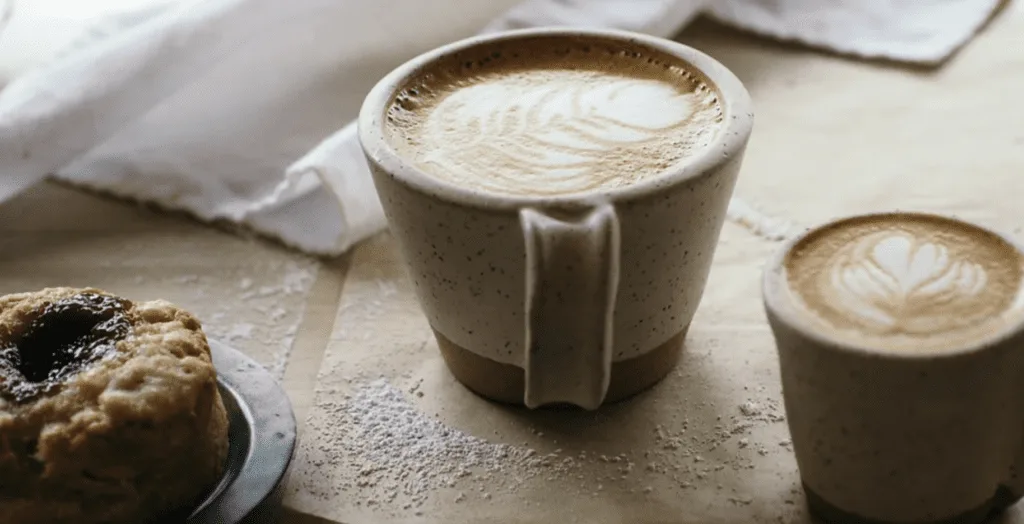 Movie Night! Cheap date ideas in Richmond VA
The Byrd Theatre – The Byrd Theatre is a historic landmark that was originally built in 1928 and has been in operation as a movie theater ever since it's conception. Movie tickets are always only $5 and concessions are equally reasonably priced. There are two feature movies every night, but make sure you pick the early movie on a Saturday to catch Bob Gulledge performing a live organ show before the movie – you don't want to miss it!
Bowtie Cinemas Movieland – Movieland used to be an old train station, but it has now been renovated into a modern movie complex. The main building (Movieland) features today's box office hits and the smaller building (Criterion Cinema) features independent films. The main theater has a vast array of food options as well as a full-service bar. Check out their specials like Sunday morning Movie & Mimosas or Friday and Saturday insomnia theater.
CinéBistro – This bistro style movie theater offers comfortable reclined seating with food and beverage service throughout the showing of the movie. Their chef curated menu offers full meal options, handcrafted cocktails, desserts, and of course popcorn. Tickets can be purchased ahead of time with the option to choose your seats to get that perfect view of the screen.
Goochland Drive In Theater – Goochland Drive-in Theater is an outdoor movie theater about 40 minutes west of Richmond. This family-friendly theater features a snack bar with cheap eats, a playground for the kids, and a pet-friendly policy. Their double feature schedule is always posted on their Facebook page and website, and you can purchase tickets in advance. Make sure you bring pillows and blankets for those chilly nights! One of the most inexpensive date ideas in the area.
The Dome – This 76 foot screen is the largest in the state and can be found at the Science Museum of Virginia. Aptly named The Dome, this rounded viewing complex features nature documentaries and planetarium shows daily. Tickets to The Dome can be added to your museum ticket purchase for only $5 more.
Outdoor Activities for Couples
Maymont Park – Maymont Park has been a Richmond highlight for many generations. This 100 acre historic estate and park has so much to see, so plan on spending the whole day here and make sure you bring your walking shoes! Inside the park you will find flower gardens, farm and wildlife habitats, the historic Maymont mansion, and a nature center. The Robins Nature center requires paid admission, but the rest of the park is free to the public with a suggested $5 donation.
Lewis Ginter Botanical Garden – Lewis Ginter is an award-winning botanical garden that is located just minutes outside of downtown Richmond. Guests can enjoy exploring 50 acres of meticulously maintained gardens, a conservatory with tropical and rare plants, tea house restaurant, and gift shop each day from 10am-5pm. Tickets are required for entry and can be purchased online or at the front desk on arrival.
James River Park System – The James River runs directly through downtown RVA and has plenty of spots along the way for walking/hiking, kayaking, or just enjoying the view. Some of the most popular spots to spend the day are Texas Beach, Pony Pasture, and Belle Isle. Bring a picnic lunch and some drinks to enjoy a day of fun in the sun before cooling off in the river.
Libby Hill – This hilltop park was one of the earliest recognized parks in the city and offers one of the best views of the city. With an almost 360 degree overlook and lush green grass, it's the perfect place to enjoy an afternoon picnic or spend a romantic evening watching the sunset. There are often donation-based yoga classes held in the park that anyone is free to join.
Joseph Bryan Park – Bryan Park is open daily from sunrise to sunset and entry is free for the general public. Inside the park, you will find a number of walking/biking trails, a soccer field, playground, disc golf course, azalea gardens, and a small lake for fishing. This park is listed on the National Register of Historic Places and was originally the site of a planned slavery insurrection known as Gabriel's Rebellion.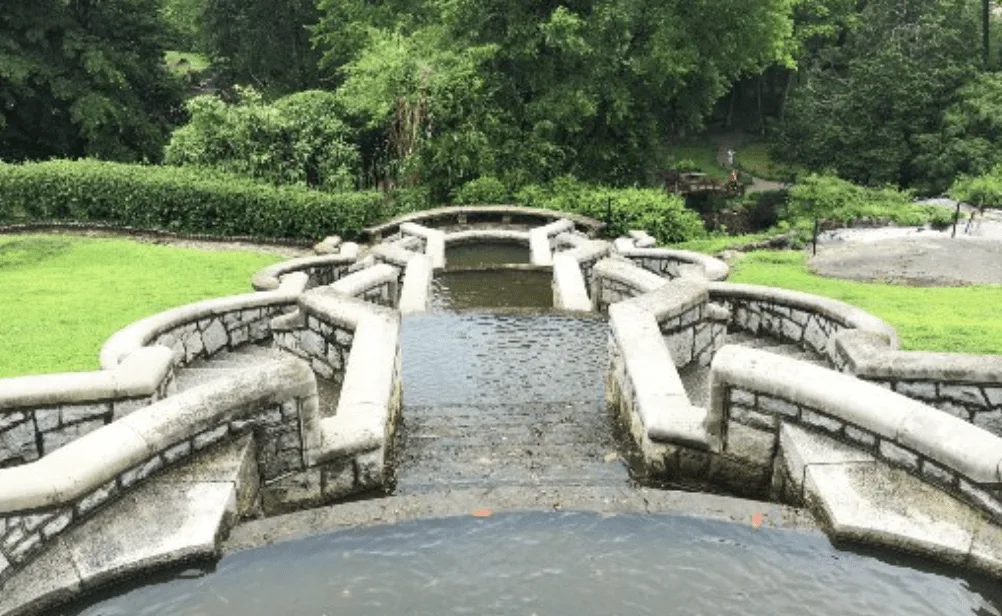 Unique Date Night Ideas in Richmond VA
Escape Room RVA – If you're looking for a good way to keep those neurons firing, try your hand at one of Richmond's themed escape rooms at Escape Room RVA. You and your team will have exactly one hour to work together solving puzzles and riddles to free yourselves from the room. Don't worry, they don't actually lock you inside (think of the fire hazard that would be!) and you can always ask for a clue if you get stuck.
Rage RVA – Rage RVA is Richmond's first rage room offering visitors a safe and fun outlet where you are given up to 20 minutes to demolish as many items as you want. Their package deals include smashable items like glass kitchenware, electronics, and even a car! All participants will be given a safety briefing and protective equipment like gloves, goggles, and face shields before smashing.
Shield N Sheath Hatchet House – Sign up for an axe throwing session at Sheild N Sheath to test your hand at this unique sport. Axe throwing involves participants throwing a small hatchet at a target in an attempt to hit the bullseye. After a short safety briefing and introduction to the sport from instructors, guests can enjoy an hour and a half throwing session to test their skills. Food and beverages are available onsite for purchase.
Hollywood Cemetery – Hollywood Cemetery is a little bit of history, a little bit of nature, and definitely something different all wrapped into one! This 135 acre cemetery was first established in 1847 and has a number of notable historical people buried here. Guided tours are available or you're free to use the map to make your own tour of the cemetery any day between 8am-5pm or 6pm during daylight savings.
Wine & Design – Wine & Design is a paint studio where you can bring your own adult beverages to sip on while you try your hand at painting your own masterpiece. Choose your design and register online and the instructor will have all supplies on hand to walk you through the steps of painting. Don't worry if you don't have an eye for art, they make it easy for everyone!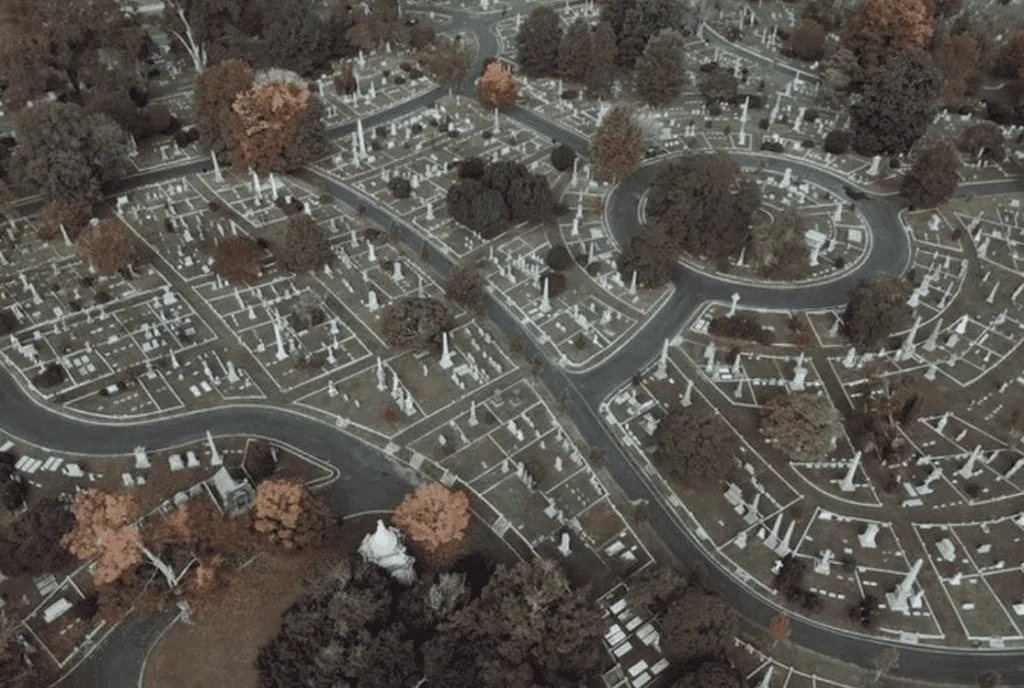 Ice Cream and Dessert Shops
Charm School – This locally owned ice cream shop offers a large selection of classic and unique flavors that are all made in-house using fresh, locally sourced ingredients. They have a number of vegan flavors to choose from and you can pick your own toppings. Their waffle cones are made fresh daily, so don't be surprised if they sell out.
Shyndigz – Shyndigz is a locally owned dessert shop whose speciality is multi-layered cakes. They have an everyday menu of cakes as well as a rotating "cake calendar" featuring daily specials. You can order by the slice and pair it with any of their wine or cocktails for the perfect date night idea! If you prefer to have your cake at home, you can pick it up from their market or have it delivered.
Pearl's Bake Shoppe – If you're looking for a decadent dessert, Pearl's Bake Shoppe has the best cupcakes in the city! Their cupcakes are made fresh daily and topped with a generous layer of homemade frosting. They offer multiple vegan and gluten free options each day and their secret family recipes make these desserts stand out above the rest.
Sugar Shack – If you're looking for specialty doughnuts like maple bacon or cookies and cream, you have to check out Sugar Shack. Their doughnuts are made fresh daily, so make sure you go early if you want to get your hands on the popular flavors. They also offer vegan and/or gluten free options, so there's something for everyone.
Proper Pie Company – Proper Pie is a New Zealand inspired pie shop located in the Church Hill district. Their sweet pies are made fresh daily and sold by the slice, which are big enough for two people to share. Grab a slice and head over to the park nearby to enjoy it with your date!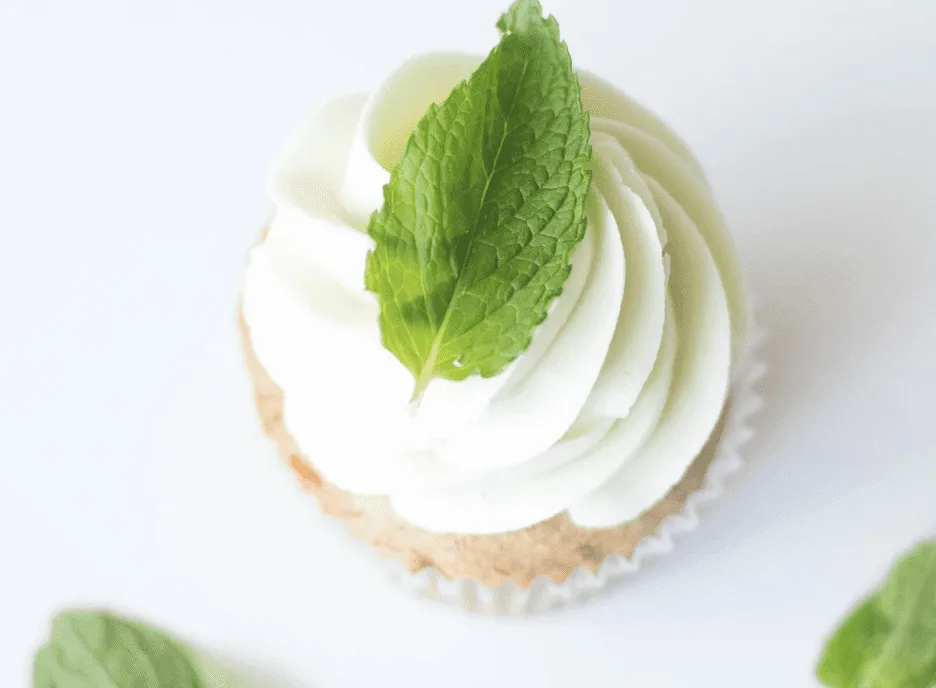 Romantic Restaurants
Can Can Brasserie – Can Can Brasserie is Richmond's premiere spot for French cuisine. This upscale establishment is located in the historic Carytown shopping district where guests can enjoy open-air dining along the sidewalk during the summer months. The bistro style setting is perfect for a romantic date night.
L'Opossum Restaurant – This unassuming restaurant has been described as one of the best culinary experiences in RVA. The menu offers a fresh, sophisticated take on French cuisine paired with craft cocktails and specialty drinks. The eclectic, artsy space is small but friendly and inviting which adds to the overall experience of dining at L'Opossum.
Bookbinders Seafood and Steakhouse – Once a tobacco warehouse, this elegant restaurant has a spacious outdoor patio lined with antique brick walls and intimate candlelit seatings. DIners can enjoy a fresh raw seafood bar, quality steak, and even a few vegan options. The dress code is business casual, so make sure you dress up for a night on the town.
The Boathouse – This romantic, waterfront restaurant is the best place in town for fresh seafood including lobster, oysters, and more. The restaurant is designed with floor to ceiling windows for a beautiful, unobstructed view of the James River. If you have time before dinner, grab a cocktail at the bar and head to the outdoor patio to watch the sunset.
Bacchus – Bacchus is a quaint, corner bar centrally located in The Fan district of RVA. The dimly lit interior with added string lights makes for a cozy atmosphere to enjoy a romantic night with your partner. Their menu offers Italian favorites for reasonable prices and large portions.
Best Cocktail Bars for a Nightcap
Grandstaff & Stein – If you're looking for an exciting twist on cocktails, Grandstaff & Stein is designed like a 1920s speakeasy and you'll need the password to get in through the secret door! Don't worry about having to hunt for the password, it's located right on their Facebook page. Most of the signature drinks are similar to what you would find at a real speakeasy and consist of things like rye, bourbon, brandy, and mezcal.
The Jasper – The Jasper is a speciality cocktail lounge and mixology bar located in the heart of Carytown. Their bar is fully stocked with a variety of spirits and the drinks are guaranteed to pack a punch! Drinks can be a bit on the expensive side, but the intimate setting and quiet atmosphere make it the perfect place for talking with your loved one.
Quirk Hotel – Quirk Hotel offers two bars that can be enjoyed by guests and members of the general public. Their upscale lobby bar features a happy hour menu and comfortable seating areas. For amazing skyline views, head up to their rooftop bar overlooking the city. Both bars have a full drink menu as well specialty cocktails for happy hour.
The Jefferson Hotel – Make sure you dress your best for this upscale bar located in the five star Jefferson Hotel. This upscale bar is the perfect spot to meet your date for an apéritif, especially if you're getting dinner at the attached fine dining restaurant, Lemaire. Selections at the bar include top shelf wine and spirits and premium local craft beer.
SWITCH Pop Up Bar – If you're looking for a new and exciting way to enjoy cocktails, this pop up bar is the perfect spot for you. SWITCH pop up bar is a two story bar with each floor featuring a different rotating theme. Each room is intricately decorated to give patrons an immersive experience and their drink specials are tailored to go along with the theme for the full experience.
Other Date Night Ideas
Virginia Museum of Fine Arts – The Virginia Museum of Fine Arts is a fine art museum with three stories of permanent art exhibits as well as rotating special exhibitions. The permanent exhibits are always free to the general public with a suggested donation and guests can grab a cocktail at the museum's fine dining restaurant located on the top floor overlooking the sculpture popular garden,
Poe Museum – Edgar Allen Poe's hometown was Richmond and the Poe museum was first established in 1906 as a monument to the poet. The museum is located in Richmond's downtown area and is the world's most comprehensive collection of Poe memorabilia.The museum itself is a small building, made out of salvaged materials from the building where Poe first began his career, and outside there is a "secret garden" inspired by one of his poems.
Flying Squirrels Baseball Game – If you're a big sports fanatic, you might be disappointed to know that there are no major league sports teams that call Richmond home. However, if you're just looking for a fun night out, the staff at the baseball diamond keep the crowd engaged with trivia, giveaways, and guest competitions between each inning at the Flying Squirrels baseball games.
Altria Theater – If you're a fan of Broadway plays and musicals, Altria Theater has everything you're looking for! As Richmond's largest performing arts venue with just over 3,500 seats, this historic theater regularly hosts Broadway plays and musicals, stand up comedians, musical performers, and more. Their schedule of events can be found online and tickets can be purchased online or at the box office.
Metro Richmond Zoo – Located just 30 minutes outside of downtown Richmond, this zoo is home to over 2,000 animals. When you're done visiting the animals, head over to their adventure course where you can go climbing and ziplining through their rope course. Tickets are $18.75 for adults and $12.75 for kid with free parking. Pack a lunch and plan to spend the day with your date!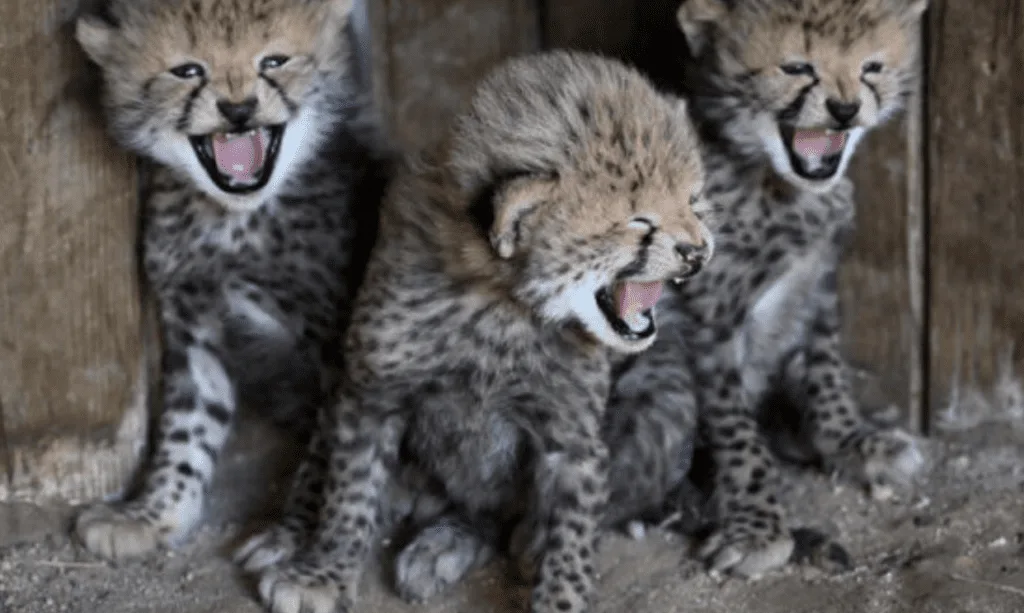 Best Spots for Dancing
Babe's of Carytown – This LGBTQ+ friendly establishment is the number one spot for dancing on Friday and Saturday nights in Richmond. The dance floor is always crowded with people while the DJ plays the hottest hits all night long. There is a cash only cover charge to get in, so come prepared and make sure you arrive early, because the later the night gets, the longer the line gets too.
Tobacco and Company – If you're looking for a night out on the town after dinner, head to Tobacco and Company for a fun night of dancing. Their basement bar and dance floor is a popular location for nightly dancing. They play the greatest hits from the past three decades, so there's something for everyone to groove to. Weekends get pretty crowded at this bar, so make sure you get a spot in line before it's too late.
New York Deli – New York Deli is one of my favorite spots in the city. This restaurant and bar is located in the heart of Carytown and they have a delicious selection of food, large selection of craft beers and cocktails, karaoke, trivia, and dancing. Dancing at this bar is reserved for Friday and Saturday nights and there's no cover charge. The dance floor is always packed wall to wall with people ready to get down and boogie, so bring your dancing shoes and all your friends!
Havana 59 – This Cuban restaurant has two locations that offer dancing every Wednesday and Thursday night from 8pm-12am. An instructor will teach a 1 hour introductory lesson in different styles of Latin dance before turning everyone loose on the dancefloor to test out their new moves. You don't need to worry about bringing a partner with you and for a cover charge of only $5 it's a great way to try something new!
Southern Railway Taphouse – In the heart of Shockoe Bottom, you can find this huge warehouse turned bar with a giant selection of craft beer and a large indoor-outdoor dance floor. The DJ plays remixes of today's hits with popular dance hits from the 90s and 2000s, so you won't be surprised to find a younger crowd here. If dancing isn't for you, head upstairs to their arcade to have drinks and play games with your date.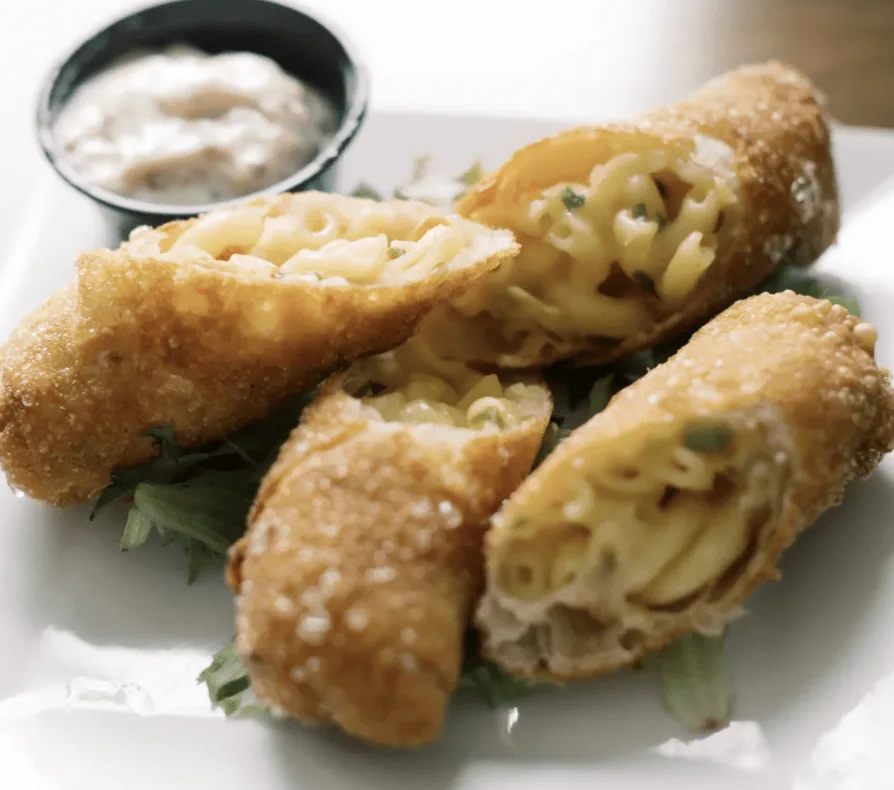 ***
More date ideas: