Looking for date ideas in Indianapolis?
Here you will find a varied mix of unique ideas for romantics, thrill-seekers, and those who are just looking to try something new.
Are you tired of ordering the same meal at the same restaurant every time you have a night out? Are you looking for a new way to enjoy your precious free time, but are unsure where to start? Look no further.
People who are familiar with Indianapolis are guaranteed to find a novel activity to try, those who are here on vacation have an excess of ideas to choose from, and there are even some unique activities for couples who are looking to branch out and meet new people.
Whether you are new to the Indianapolis area, are just stopping in for a visit, or you've made this place your home, here is the ultimate list of things to do in indianapolis for couples.
Date Night Ideas
Go to a concert. Take your pick from multiple high-quality venues located around the Indianapolis area, perfect for couples who love live entertainment.
The Old National Centre is home to hundreds of public events each year. Constructed in 1909, it boasts a full menu and bar, is a marvel of architectural beauty, and offers entertaining productions shows as The Lion King and Dreamgirls.
The Palladium

offers thousands of performances per year in three different theatres. Whether you prefer live music or stand-up comedy, there is a show for everyone.

The Ruoff Home Mortgage Center

has over 200 acres of land and offers outdoor seating, a rotating vendor list of food trucks, and various local craft beers. Upcoming 2021 performances are set to include Dave Matthews Band and Jimmy Buffett.
Go on a staycation: Even if you live in indianapolis, doesn't mean you can't go on a staycation? Here is a list of jacuzzi suites in Indiana you might like to check out including our fav hot tub hotels in Indianapolis. One of my fav indoor date ideas in Indy.
Stargazing. What is more romantic than exploring the galaxy together? Visit Butler University's Holcomb Observatory, one of the largest public observatories in the world. Travel through the stars while still on Earth and take a look through Indiana's largest telescope. For just $7, you gain access to a fully immersive digital planetarium show.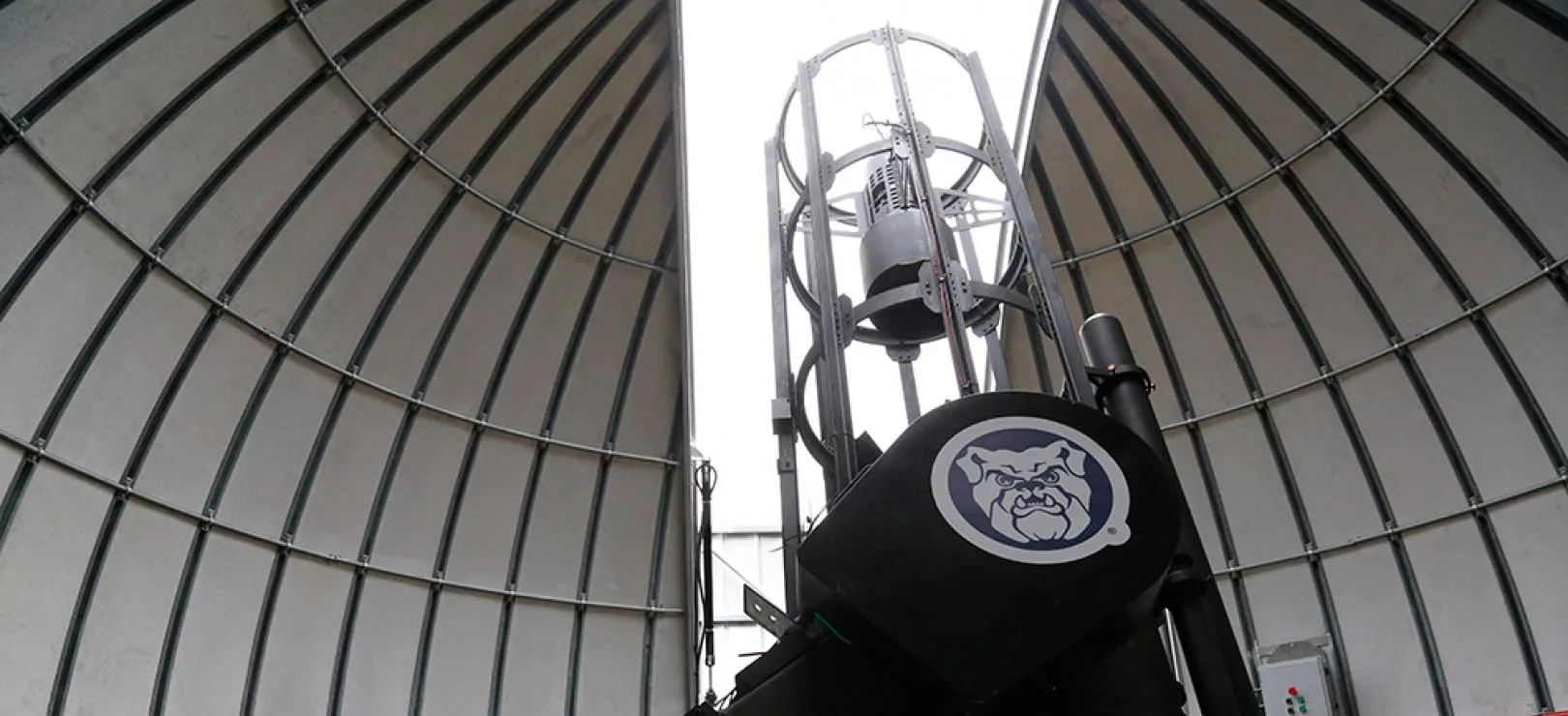 Drive-in Movies. Stay in the comfort and privacy of your car while enjoying some of your favorite flicks. The Tibbs theatre offers two features for the price of one. They have four different screens to choose from, and for $11 you get access to back-to-back screenings. The movies play rain or shine!
You could also check out The Skyline Drive-In for another movie night experience. They offer a mobile app for food ordering and are even pet friendly!
A Night of Jazz. Nothing says romance like some smooth jazz. Indianapolis is home to gems such as the Indy Jazz Kitchen, the 21+ club where NOLA meets Midwest cuisine, and Chatterbox, which has live jazz music every night.
Visit the Oldest Bar in Indiana: The Slippery Noodle is the oldest bar in Indiana, and the building was even used as a station for Underground Railroad. They offer weekly specials Monday-Thursday and have been home to celebrity visits from Jimmy Fallon, Liza Minelli, Neil Diamond, Billy Joel, and more!
Swing Dancing. Have some fun with that special someone in a fun-loving atmosphere. Just a few minutes from downtown Indianapolis, the Fountain Square Theatre is a historic spot that boasts a fun time. The building was originally a vaudeville theatre in the 1920s, and now offers dozens of swing dancing nights throughout the year. Come as you are or stop in before doors open for a lesson! An unbeatable date night downtown.
Dinner and a Movie. Why separate the two? Come visit Studio Movie Grill, where you have 13 auditoriums to choose from. The facility offers a lounge, a full menu, and a bar jam-packed with 60 premium spirits. Each seat has a tray table for your snacking comfort.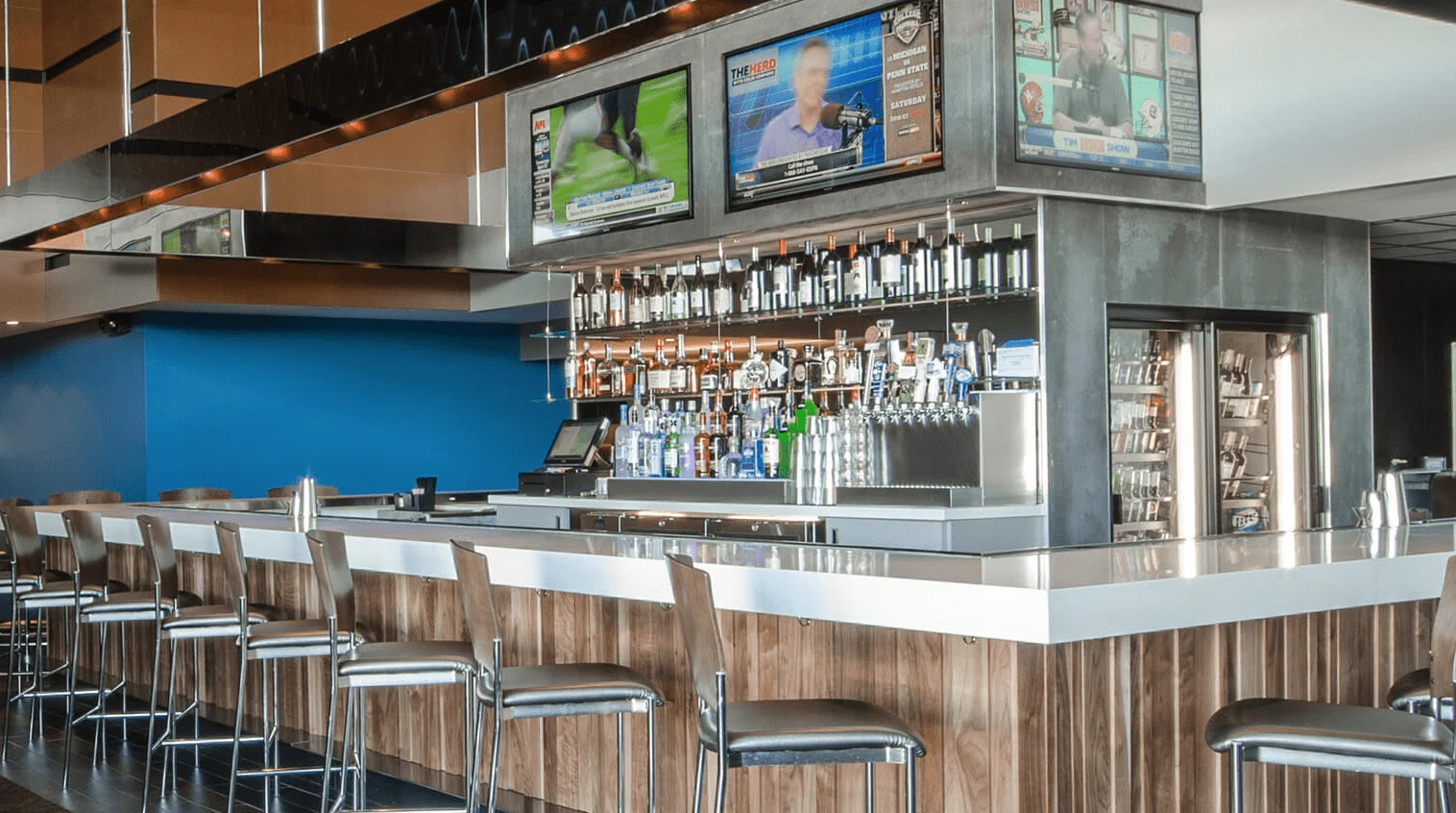 Fun date ideas Indianapolis
Go for a stroll. Taking a nice walk arm-in-arm around Monument Circle is a lovely way to spend an afternoon, no matter what time of the year. Between historical museums, art fairs, shops, and farmers markets, there is always something to do.
Go to a sporting event. Indianapolis is home to multiple professional sports team and is even the headquarters of the NCAA. Nothing gets your adrenaline pumping like watching your home team score a win. Between the Colts football team, the Pacers basketball team, the Fuel ice hockey team, or the Fever WNBA team, there is a game for everyone to enjoy.
Go karting. Feeling competitive? A need for speed? Challenge your partner to a race! Try Speedway Indoor Karting, which is open every day and offers two stories of seating, both indoor and outdoor, bowling lanes, and a game room.
You could also check out K1 Speed in Fishers for your own Indy 500 experience. Their electric go-karts offer a unique experience that is free of the heavy fuel odor, and they promise a faster, quieter, and easier drive. This is good for anyone from first timers to old pros.
Visit an arcade. The One Up Arcade Bar offers free arcade games every day of the week. Play Donkey Kong, Ms. Pac-Man, Mortal Kombat II while enjoying a $3 shot special, or $4 beer lines, mimosas, and Bloody Marys. The most interesting part of this arcade? Forget popcorn and greasy nachos. This arcade serves sushi!
Visit local craft houses. Couples who love indulging will really enjoy these locations. Fort Harrison's Triton Brewery is a great spot for beer lovers, aspiring connoisseurs, or anyone who simply likes to have a good time. Open Wednesday-Sunday from 12 to 9, Triton is home to craft beer such as Star 19 IPA, Hometown Hero Golden Ale, and Deadeye Stout. Come visit the spot where your favorite local beers and created and taste them straight from the source!
Hoosier Brewing Company is another good option and makes for a perfect date in Greenwood.
Or a Farm to Table Restaurant – For some non-alcoholic fun, Trader's Point Creamery is a farm-to-table restaurant that offers lunch, dinner, brunch, and even an evening cow milking that's open to public viewing. Enjoy self-guided farm walks and private tours of the property. This is a perfect stop for animal lovers and those who are interested in supporting a sustainable lifestyle.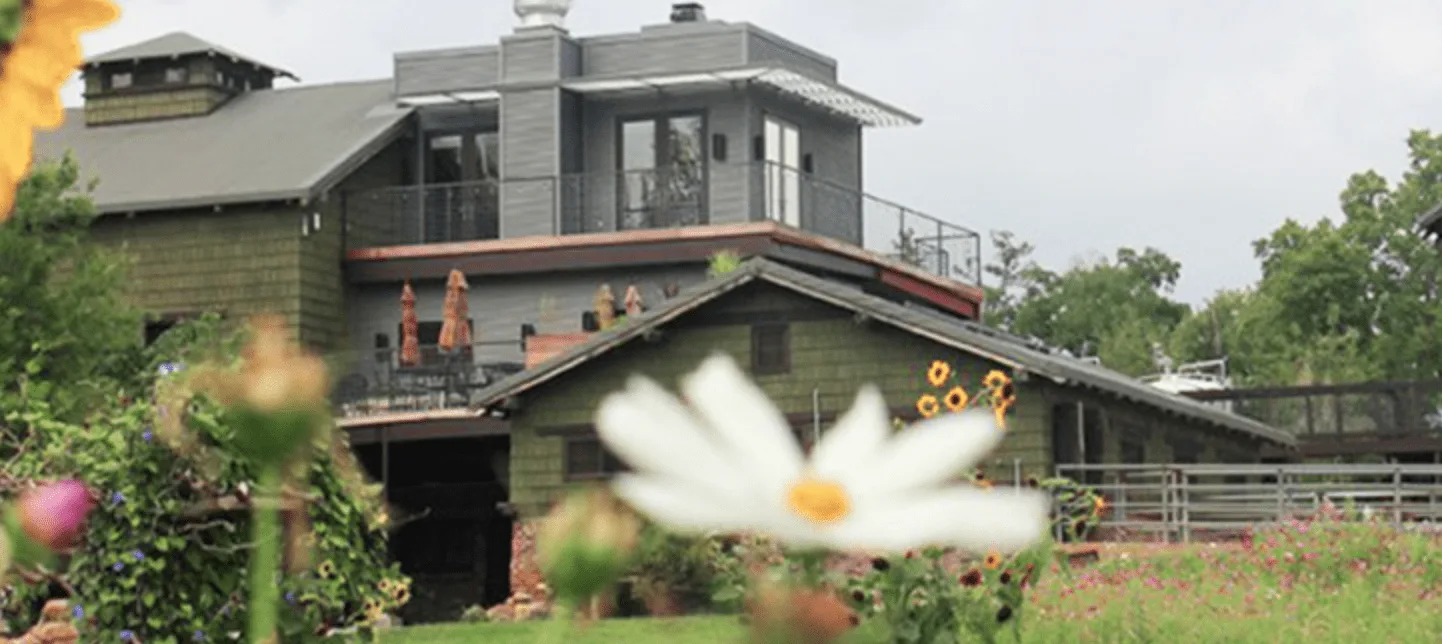 Take a trip beneath the city. If you or your partner is looking for something unusual, you can explore the Indy Catacombs under City Market. Guided tours of the catacombs won't turn up any bones or crypts, but you will have a chance to learn about the ruins of the city. One thirty-minute tour can give history lovers an insight into how much the city of Indianapolis has grown over the last few centuries.
Take a circus class. What better way to get to know someone than suspended in mid-air? The non-traditional exercise experience offered in an Aerial Silks class at Cirque Indy is a way to stimulate both your muscles and your mind.
See a 21+ show. The White Rabbit Cabaret is home to burlesque, drag, and comedy shows, as well as live music and movie screenings. If you're a couple who is looking for something different, something a little risqué, broaden your horizons and give one of these shows a try.
Try your hand at racing. Legal drivers are more than welcome to participate in Wild Wednesdays at Lucas Raceway. Satisfy your need for speed. The top five street racing warriors who reach the fastest mph at the quarter mile point are awarded the prestige of Facebook fame.
Romantic restaurants Indianapolis: Best Date Restaurants in Indy
Set the mood for romance at these esteemed dining establishments. Whether you love to get dressed up for a fancy night out, or you like a quiet, rustic escape, there's a restaurant here for every couple.
Dine at Indianapolis's oldest steakhouse. St. Elmo's in downtown Indy is open every day for dinner. It also offers speakeasy style lounge on the second floor called 1933. Enjoy their famous St. Elmo's shrimp cocktail and signature drink, Elmo Cola.
Check out the Devour Indy event. Indianapolis's city-wide dining extravaganza. Over one hundred restaurants participated in this experience twice a year. For two weeks during the winter and the summer, participating restaurants offer a three-course price fixed menu, giving people the opportunity to try new restaurants without breaking the bank. On of the best indy date ideas!
Late Harvest Kitchen. Stop in for their famous Sticky Toffee Pudding dessert. Their rustic atmosphere is home to nightly specials, craft beers, and the "secret" bar burger. Their outdoor patio has a fire pit and an herb garden. Reservations are encouraged, because this is a popular spot!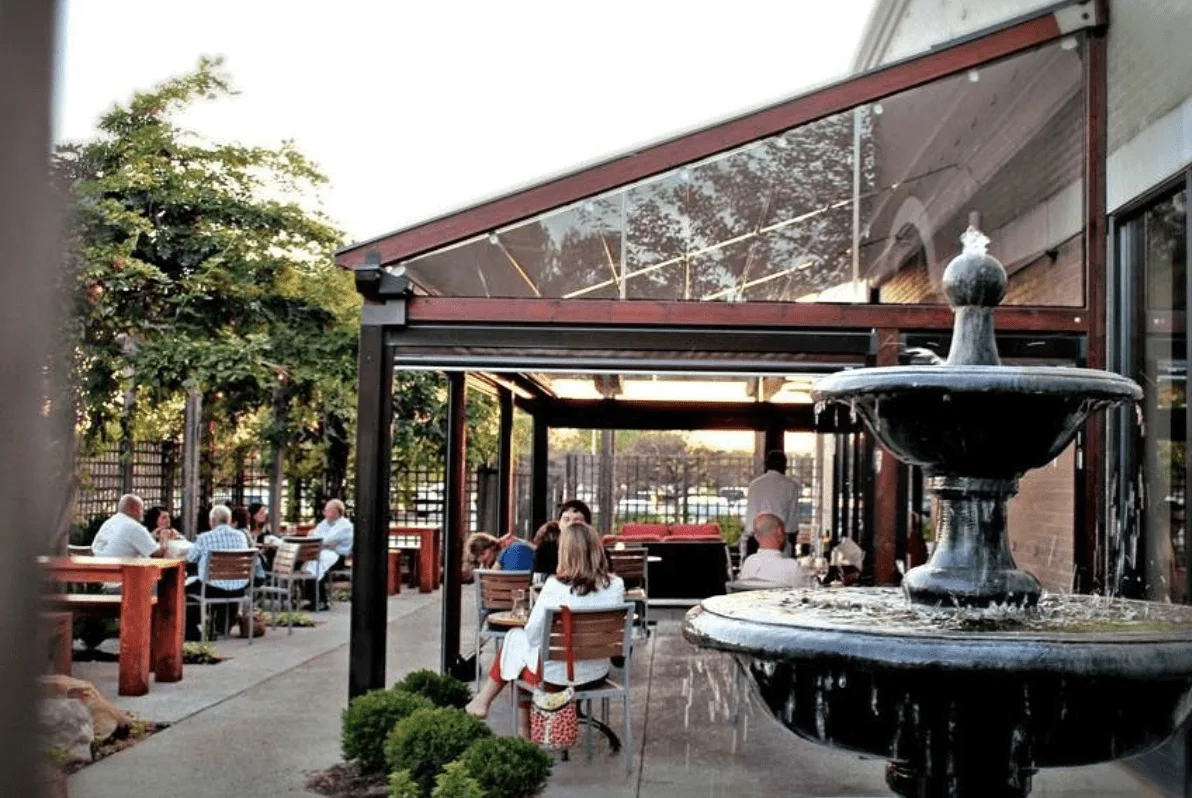 Bub's Burgers. With multiple locations over Indiana, Bub's Burgers is the place to go for some delicious handhelds. Their grilled mahi-mahi and elk burgers, hand-dipped shakes, and famous Big Ugly burger are guaranteed to not disappoint.
Plat 99. Located at the Alexander Hotel, come enjoy your morning coffee or evening cocktails in luxurious environment. Floor to ceiling windows offer skyline views, and the lounge has a menu of small plates, pastries, and craft beers. It's the perfect spot for a morning date or a place to start a night out on the town. The perfect place for an anniversary date!
Gallery Pastry Shop. Lovers of French macarons look no further. This pastry shop in SoBro has some of the most delicious ones around. They are open for brunch, but their sister location in downtown Indy has brunch, dinner, and a full bar. The locations also offer cooking classes, which is a cute activity for all couples! One of the best first date ideas in indianapolis.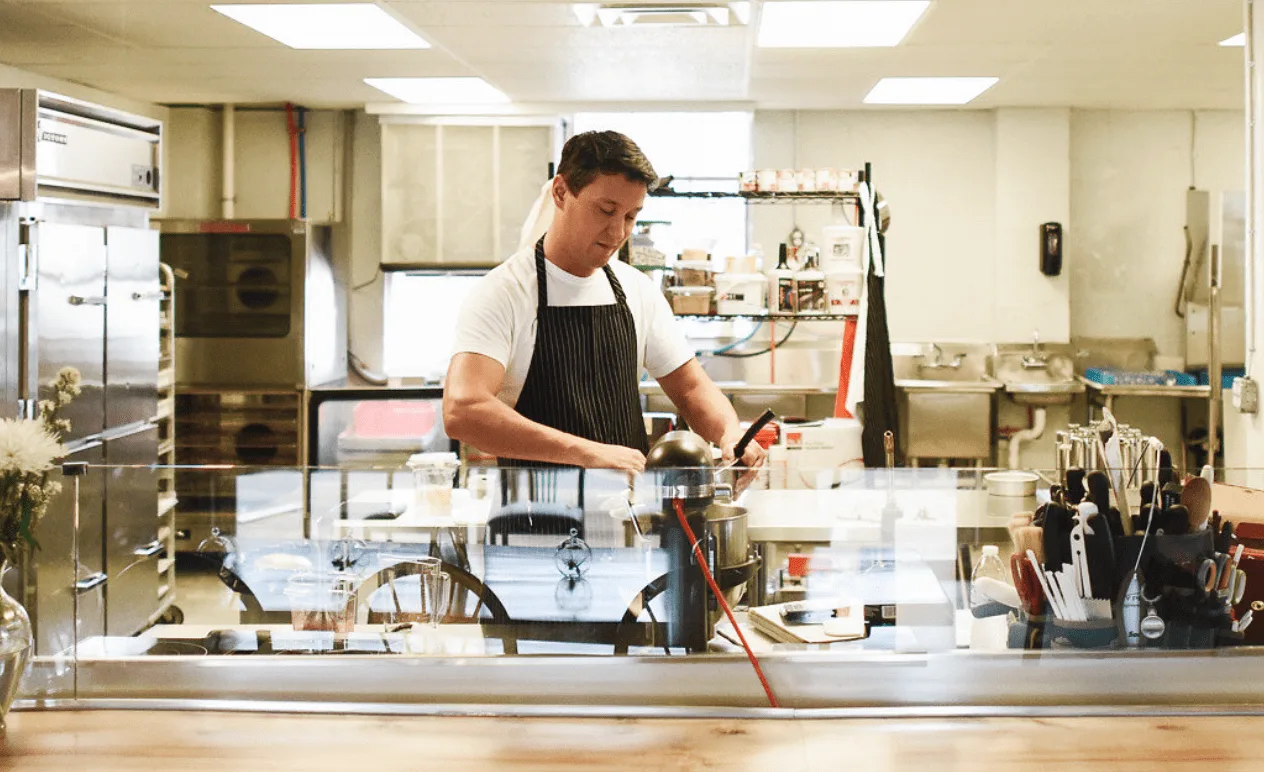 Punchbowl Social. With such a varied menu, there is always something to do at the Punchbowl. Enjoy weekend brunch, or Happy Hour on weeknights from 3 to 6pm. Punchbowl Social is host to karaoke, bowling, arcade and table games, ping pong, billiards, foosball, and giant Jenga.
Visit the International Marketplace. With over fifty ethnic restaurants and stores, the marketplace offers accessibility to dozens of cultures from all over the world. You can find lunch and dinner tours, as well as boutiques and food from Peruvian, Greek, Ethiopian, and Indian locations, just to name a few.
Take a trip to Conner Prairie and enjoy some Prairie Plates. This historic outdoor museum has unique dining experiences all around the grounds. Farm-to-table food, picnic options, snacks, and craft drinks are available. Enjoy a guided tour of the grounds as well as museum theatre, craft workshops, and the opportunity to learn historic trades.
Spoke & Steele. Their luxe interior complements their eclectic menu. This romantic date spot is open for dinner Monday through Saturday and is open only for brunch on Sundays.
Unique Romantic dates in Indianapolis
Get a couple's massage at Massage Heights. Busy couples should take the time to unwind together, and there are few things as relaxing as a massage. Massage Heights has all-natural and plant-based products, and their custom services include Swedish deep tissues massages, anti-aging facials, and aromatherapy treatments.
Stop in to Flix Brewhouse for a beer and a movie. They brew up to 12 of their own beers, and if you're not feeling a movie night, you can stop in and hang out at the pub anyway. Enjoy a movie while you eat—each row of comfortable seats has a table large enough for you to order as much as you want.
Golf lovers should stop in at TopGolf. Enjoy a luxury golfing experience in these climate-controlled bays. TopGolf also offers a rooftop terrace, a fire pit, and full-service restaurants and bars.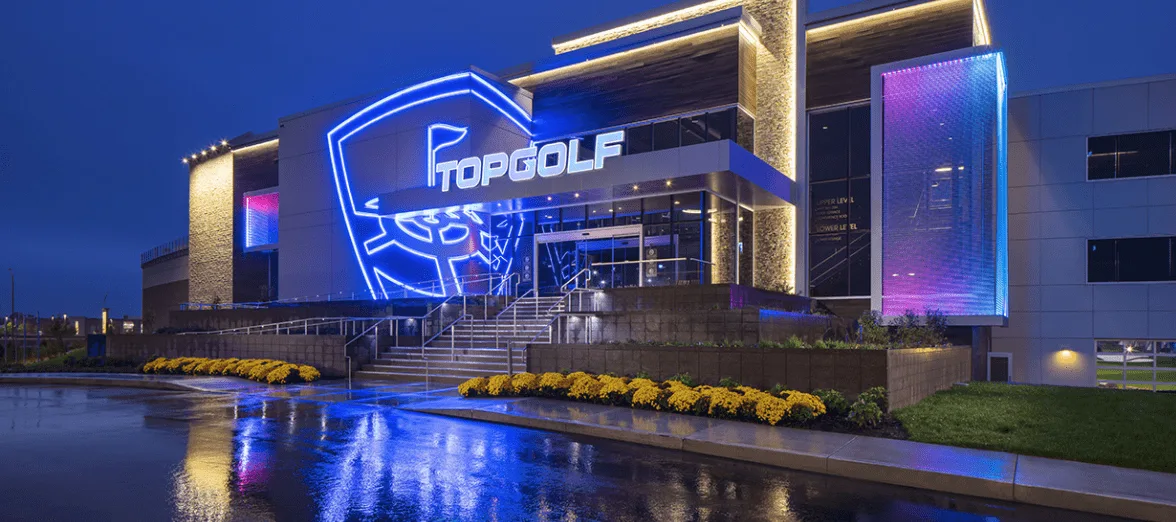 Visit the Biergarten at Rathskellar. As the #1 Biergarten in the country, this establishment offers gourmet style pub food and a full-service walk up bar. Dance with your partner to some stellar music in front of the outside stage.
Try your hand at Archery at Koteewi Archery Range. Located in Noblesville, this unique experience is sure to be a fun time. Find out if you or your partner have an inner Katniss Everdeen or Legolas inside you. 3-D lanes are offered with targets like dinosaurs and zombies are available to really elevate your experience.
Adventure-loving couples would enjoy a local climbing gym such as Hoosier Heights. There you can find indoor climbing experiences such as, lead climbing, top rope climbing, and bouldering. With over 100 routes and problems, four bouldering areas, and regularly changing courses, this date idea is perfect for couples who love a challenge.
Come support the Naptown Roller Girls. Indianapolis's own roller derby league is the spot for high-energy athletic experiences. Go watch local teams such as the Tornado Sirens and Warning Belles. If you like what you see at the matches, schedule a training session and give the roller derby a try on your own.
Visit a Salt Cave. Salt caves have incredible healing properties. For couples looking to indulge in some self-care and learn more about holistic health options, try out this this manmade recreation of an underground salt mine. You can also try an infrared sauna or a hand and foot detox.
Have a picnic at Fort Ben Harrison. No matter the season, For Ben is the place to be. Walk through the flowers in the spring, canoe down the creek in the summer, or just sit down for a nice picnic. Relax in the sun and spend some quality time with the person you love, surrounded by the beauty of nature.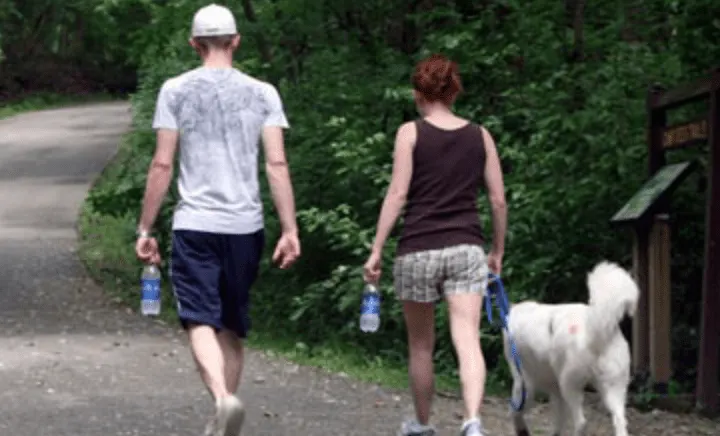 Indianapolis date ideas winter
There's a reason why there is always a boom in Hallmark movies during the winter. The holiday season is the perfect time for romance. Show your loved one how much you care with these fun, unique ideas perfect for taking the chill out of the air. Here are some fun winter date ideas to enjoy:
Ice skating. Indianapolis has many locations for some wintertime fun. Avon Ice Rink has ice bumper cars, Carmel Ice Skadium offers cosmic skating nights complete with special effects and upbeat music, and Arctic Zone Iceplex in Westfield is the place to go for public skating lessons.
Snow tubing and sledding. From December to February—maybe even March if you're lucky—Koteewi Run is the place to go for snow tubing. Another iconic winter destination is Flat Fork Creek Park, which offers a sledding hill for some nostalgic fun.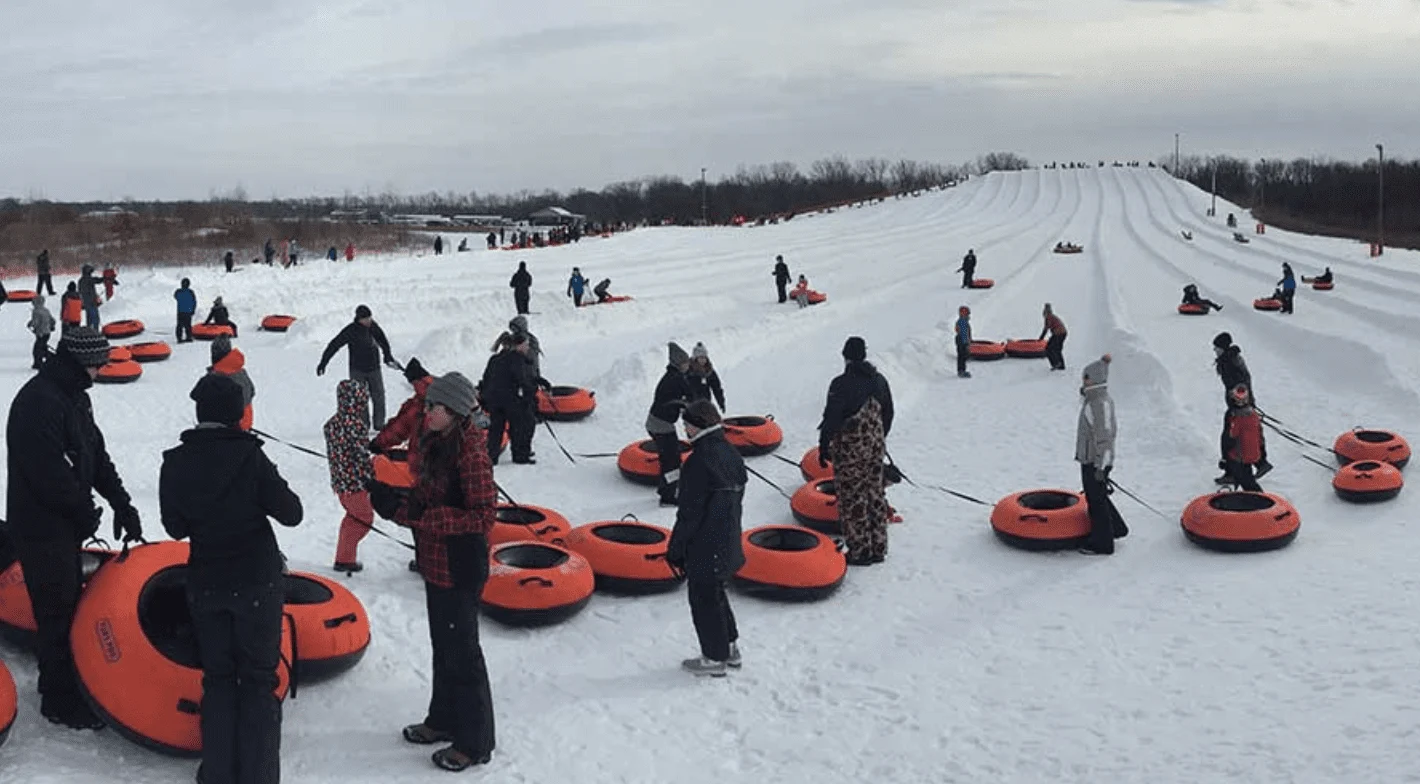 Learn about a new Christmas tradition. The Carmel Christkindlmarkt is open rain or shine from November 14th to December 24th. This German Christmas market offers food and drinks as well as vendors to purchase the best gifts and decorations for the holidays. What better way to get into the Christmas spirit?
Catch an IMAX movie. Don't like the cold? Stay warm indoors and enjoy a larger than life entertainment experience. Located inside the Indiana State Museum, the IMAX theatre is the perfect spot to take your movie-watching experience to the next level.
Work out those wintertime blues. Visit at Bad Axe Throwing if you're looking for something new to try. Get your heart racing, expel your frustrations, and challenge your partner to an axe-throwing competition.
Indianapolis summer date ideas
Indianapolis is a great place for a summer date! Here are our top summer date ideas for the city:
Visit the State Fair. Usually held in August, the Indiana State Fair is set on 250 acres of fairgrounds. Like the state fairs you see in movies and on television, the Indiana Fair is the place to go for games, craft vendors, delicious food, amusement park rides, and livestock showings. Enjoy a beautiful summer day with your partner as you experience all the best that Indiana has to offer.
Enjoy waterfront dining. Located on the Eagle Creek reservoir, Rick's Boatyard is the perfect spot for outside dining by the docks. Every inside table has waterfront views, and the restaurant offers Sunday brunch and live jazz music in the evenings. One of the most romantic places in indianapolis.
Cheer on the Indianapolis Indians. Go see a minor league baseball game at Victory Field. If you're lucky, you can try to get an autograph from the team members before the game.
Visit the Monon Mixer. The Waterpark at the Monon Community Center offers Monon Mixer nights three times each summer. For $10 per person, this 21+ event is a chance for adults to enjoy the waterpark in style. Choose from delicious food vendors, enjoy great music, and chill out with a nice drink on the lazy river.
Catch an outdoor movie. The Summer Nights series at Newfields allows you to cultivate your own date night experience. They offer activities before each movie showing that coincide with the movie's theme. Set up your own picnic spot and snuggle up with your partner for a chill night of good entertainment. One of the best cheap date night ideas in Indianapolis.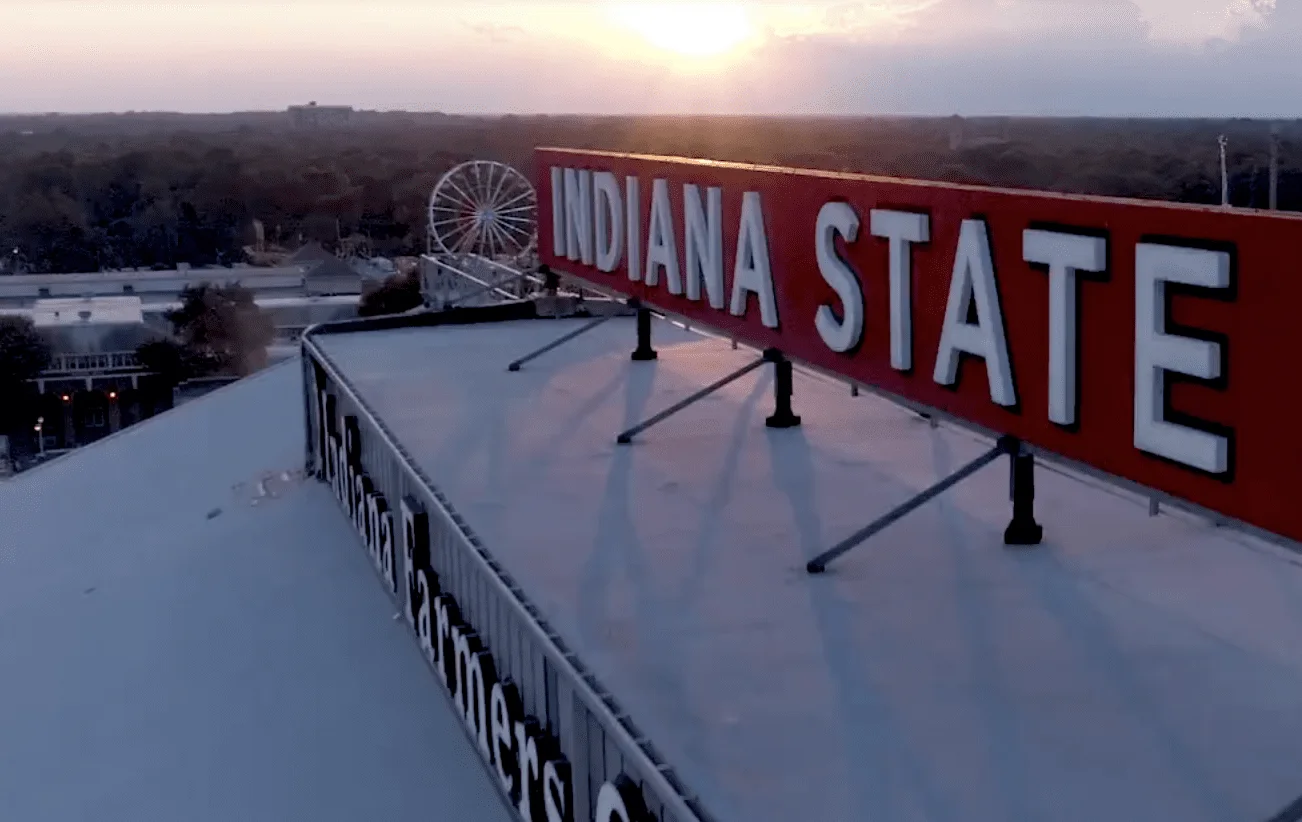 Outdoor Romantic Date Ideas
There is nothing better than enjoying a date in the great outdoors. Here are our top outdoor & active date ideas to keep you busy.
Go for a hike. Spread over 127 acres, the Ritchey Woods in Fishers offers nine different nature trails and infinite spots for romantic picnics. Definitely one of the most romantic things to do in indianapolis!
Similarly, Fort Harrison State Park has six different hiking trails ranging from 1 to 4.2 miles of all varying difficulty levels. It's the perfect spot to bike, hike, run, or just revel in the beauty of nature.
Explore activities around the water. A variety of rentals are available at Eagle Creek Park Outfitters: kayaks, canoes, paddleboards, pedalboats, and pontoon boats. This is the perfect single or double date activity.
You could also go for a walk or gondola ride along Indiana Central Canal. Enjoy a romantic gondola ride with singing gondoliers that make you feel like you're traveling through the canals of Italy.
Enjoy outdoor art exhibits. The Virginia B. Fairbanks Art & Nature Park at Newfields offers over 100 acres of land to explore. Open sunrise to sunset, the park offers a relaxing atmosphere for couples to revel in nature and appreciate contemporary art exhibits.
Try your luck on a zipline. The obstacle courses at Go Ape Adventures in Eagle Creek Park are perfect for those looking for a few hours of adventure. Explore the wilderness from as high as 40 feet up, cross suspended obstacles, or swing from the treetops like Tarzan.
Get a taste of local history. For couple who love something out of the ordinary, a morbid but unique experience is visiting the Crown Hill Cemetery, the third largest cemetery in the United States. Located on 555 acres of land, the beautiful rolling hills and stunning sculptures provide a perfect backdrop to learn about the history of the historical figures buried there.
Explore the Crown Hill Cemetery: You could also hike up the 330 stairs to the top of the Soldiers and Sailors Monument in Monument Circle. It is the first memorial dedicated to the Indiana soldiers that fought in wars dating back to the American Revolution. Only 15 feet shorter than Statue of Liberty, the monument has a gift shop and a skyline observatory.
Explore the lavender fields. At Dollie's Lavender and U-pick Flower Farm, enjoy the relaxing lavender aroma as you use the lavender fields as a backdrop for your couples photos. See how well you and your partner know each other by picking and crafting each other custom bouquets.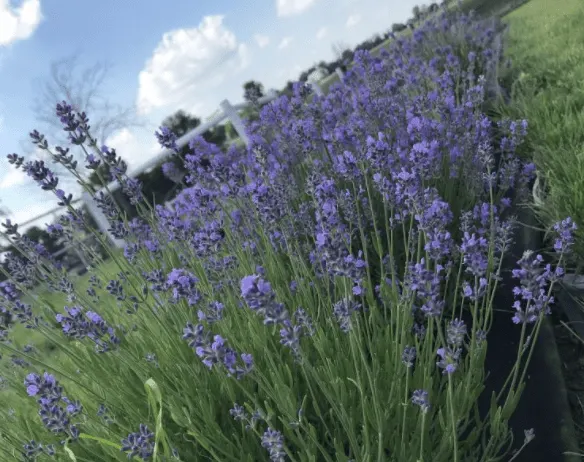 More Date Ideas:
If you are already on the hunt for more date ideas, we have you covered with dates in loads of cool cities including:
**
I hope you get a chance to enjoy some of these special date ideas. If you do, please drop a comment and share how it went!