Looking for date ideas Jacksonville fl?
No more at home date ideas with these fun and unique Jacksonville dates.
Whether you are looking the net for a list of the most romantic places in Jacksonville or just looking for something new and interesting to do, we have you covered with the best things to do at night and during the day.
The best date spots in Jacksonville Florida (and even some quarantine date ideas!) here.
Date ideas Jacksonville fl: 50+ Romantic things to do for couples
Date Night Ideas: Food and Drink
Black Sheep Restaurant
Located in historic Five Points of Jacksonville's Riverside neighborhood, this modern American Restaurant boasts a beautiful menu! They are committed to offering fresh and local ingredients in both their food and drinks, as well as offering wonderful service. A must stop for dinner on your date night in Jacksonville!
Secret Tiki Temple
This restaurant is the perfect idea for those looking for a fun and unique kind of date night! It is embedded in a rich culture lore which they have created by combining their love of tiki with elements of Chinese heritage! These two work together to create a truly dazzling atmosphere that you and your date won't soon forget after leaving!
Keg and Coin
Looking for a fun night full of laughs, drinks, and nostalgia? You won't have to look far at Keg and Coin! This good old fashioned beer joint is fantastically unique in its celebration of vintage video games and arcade games! They host a wide variety of events throughout the year, with recurring weekly events that will make you want to keep coming back for even more fun!
Breezy Jazz House
Breezy Jazz House is a great date option if you're looking for both dinner and entertainment options combined in one visit! The menu boasts a wonderful selection of food and drinks, while the stage teems with fantastic jazz musicians to entertain you and your date throughout the night!
Escape Restaurant and Bar
Escape Restaurant and Bar is another great dinner option, as well as being a good entertainment one! Their global kitchen delivers delights from around the world to your plate, prepared by well trained chefs and served by welcoming and friendly staff. In addition to this, they host a wide variety of events and performers throughout the year that you won't want to miss!
Blue Bamboo
This family owned business is the latest addition to a series of 13 different restaurants owned by chef Dennis Chan's family located in the Jacksonville area! Their menu brings a traditional Chinese twist to the Jacksonville culinary scene that you'll most definitely fall in love with! The polished, comforting atmosphere and the gorgeous menu will leave you and your date speechless!
The Volstead
The Volstead is a speakeasy style bar located in downtown Jacksonville with the title of best handcrafted cocktails in the area! This prohibition style act is named after the Volstead Act written in 1919 which enacted prohibition in the United states until 1933 when it was repealed.
You won't miss this unique origin while you're there, making you feel as if you stepped back into a different time in history! The intriguing atmosphere and delicious drinks will make for a date night you'll never forget.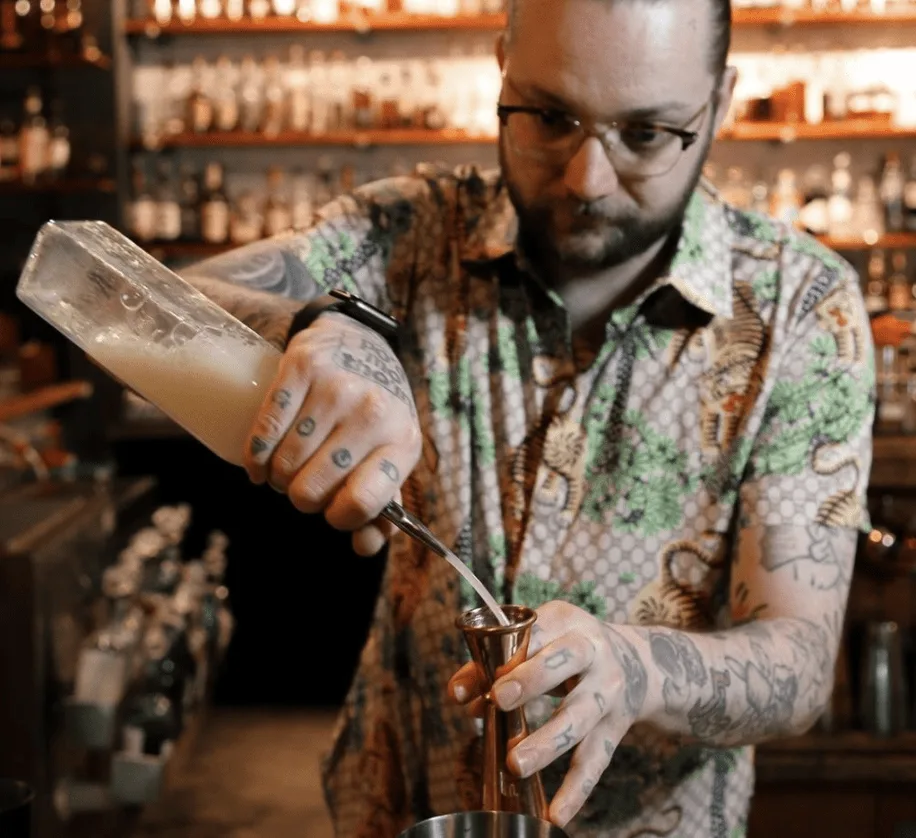 Cooper's Hawk Winery and Restaurant
This classy dinner option combines four different components to create a truly unique and unforgettable dining experience! They boast upscale casual dining, a full service bar, a private dining room, and a Napa-style tasting room and retail gift store. With stellare service combined with all four of these all under one roof, you'll want to keep coming back for more than just one date night!
Leaderboard Arcade Bar
Leaderboard arcade bar is the perfect mix of amazing drinks and food with some of the most entertaining games available to play as well! You and your date will find yourselves staying well into the night as you enjoy the wide variety of arcade games to play, along with a friendly atmosphere, and endless snacks to share!
One Night Taco Stand
A locally owned authentic Mexican restaurant with endless Mexican street food for you to enjoy! They feature a vast menu of delicious delicacies and a casual welcoming atmosphere with fast, reliable service! You'll find yourself wanting to return as soon as you finish your meal!
Kanine Social
While this is a craft beer/coffee bar with an amazing menu of drinks to choose from, the best part of Kanine Social is that it's a dog park as well! So if you both have dogs, this is an amazing date idea where your furry friends can be included as well! All of you will have a blast running around and meeting new friends while enjoying their vast drinks bar!
Silver Cow
Silver Cow is located in beautiful, historic Murray Hill of Jacksonville! They feature a wide array of drinks, including craft and artisan beers, boutique wines, coffee, tea and kombucha. The atmosphere is perfectly casual and homey, with lots of board games to enjoy, along with small snack plates available to nibble on!
They also encourage you to bring your own food and simply relax while you check out their vintage collection of books and vinyls!
Coop 303
Coop 303 offers both indoor and outdoor dining and offers a delicious menu combined with a comforting atmosphere! Their hospitality is unmatched and you'll find it the perfect place to have a long and lovely conversation with your date, making it a great first date option to truly get to know one another!
Grape and Grain Exchange
Located in San Marco Square in Jacksonville, this restaurant offers a vast drinks selection with wine, craft beer, classic cocktails, and seasonal cocktails! They are constantly offering delicious seasonal cocktails that you won't be able to get enough of! On top of this, the setting here is a great mix of comfort and relaxation that you and your date will both enjoy!
River and Post
At the corner of Riverside Avenue and Post Street, this original and unique restaurant has a delicious menu and a beautiful view of St. Johns River on their rooftop lounge! The lounge also gives you a vast view of downtown Jacksonville, only adding to the peaceful and comforting atmosphere of the restaurant!
Midtown Table
Midtown table boasts an Italian inspired lunch and dinner, along with weekend brunch and craft cocktails! They take simple ingredients and create unique, delicious dishes that you won't soon forget! The amazing family and community like atmosphere is prevalent here with their gorgeous outdoor area containing yard games and fire pits! You'll find yourselves wanting to linger long past dinner to enjoy the scenery and have a lovely conversation!
Manifest Distilling
Manifest Distilling is the only full scale organic distillery in Downtown Jacksonville, located in the heart of the sports district. It is evident that they put their heart and soul into the creation of their wide array of craft drinks that are on their menu! So if you're looking for a delicious and unique drink to cool off after a long day, then you've found the right place!
Lemonstreet Brewing
This hip and modern craft beer brewery is nestled just west of the Brooklyn District in Jacksonville! They have a passion for creating craft drinks that are inspired by their Hispanic heritage, along with ingredients sourced from the local community. While you're here, you'll find a cozy and relaxed atmosphere that you won't want to leave!
Brewhound Dog Park and Bar
Located on an acre of professionally cared for park grounds, this brewery embraces the Florida sunshine and furry friends! You'll love spending the day here in the sunshine sipping on a drink from their delicious menu and enjoying the company of all the adorable dogs as you run around with your own under the Jacksonville sun!
BBs
Their large menu includes daily lunch and dinner specials, along with drinks and decadent desserts! Located on the southbank of the river, in between downtown and San Marco Square, they have an award winning wine list and full bar! They offer only quality food so you most definitely won't be disappointed in your dinner!
Prati Italia
Prati Italia is built around Chef Tony Gray's unique and homey contemporary menu of Roman style pizzas, homemade pastas, and expertly crafted cocktails! They pay close attention to their ingredients, sourcing, and unbeatable hospitality. You won't regret stopping in to this restaurant for dinner on your date night!
Ocean 60
Ocean 60 is the perfect addition to your date night if you're looking for a delightful menu, drinks, and absolute fun! They hold regular events throughout the week such as ladies night and half off Tuesdays. The atmosphere is modern yet comforting and the service is amazing, creating a perfect night for you and your date to enjoy!
Town Hall
Town hall offers a delicious menu inspired by fresh, layered flavors and using seasonal ingredients from local farms and artisanal purveyors! You'll also be able to enjoy a selection of wines from around the world, along with creative craft cocktails and craft beers.
Flying Iguana Taqueria and Tequila Bar
Flying Iguana Taqueria and Tequila Bar is the definition of good vibes! They offer an exciting fusion Latin American cuisine, featuring eclectic tacos, unique entrees, delicious spirits, and creative cocktails! You'll find endless amazing live music to enjoy and a fun and inviting atmosphere. Relaxation will be easy to find here as you and your date enjoy the company of one another!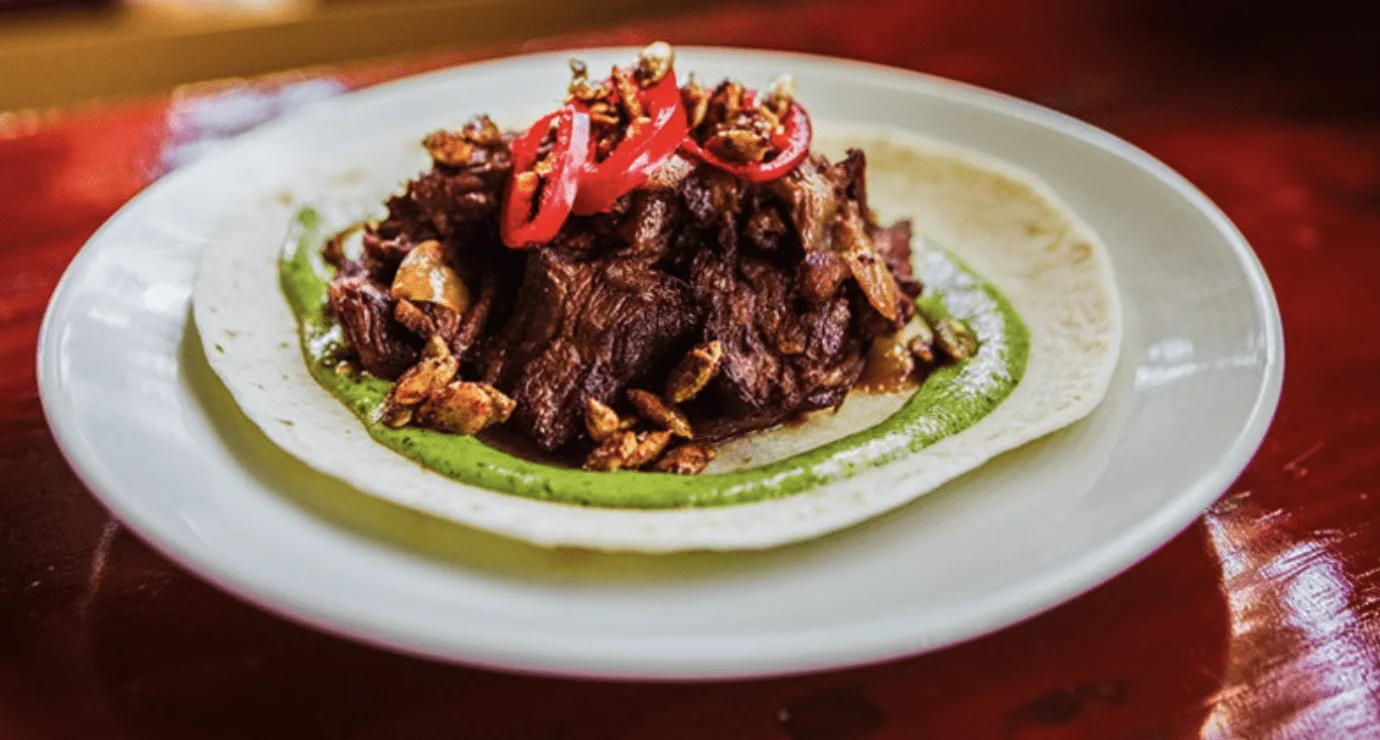 Ideas for Nature Lovers: Great First Date Ideas
Jacksonville Zoo and Gardens
Looking for a unique date experience with endless nature themed entertainment options? Then you don't have to look farther than the Jacksonville Zoo and Gardens. It boasts attractions such as the Land of Tiger to Wild Florida. No matter what sorts of animals you want to see, well known or new species you've never heard, you'll find them here! Along with lots of fun!
Defs one of the most romantic places in Jacksonville.
Catty Shack Ranch Wildlife Sanctuary
This nonprofit haven for endangered big cats is the perfect date idea for any cat lovers! They offer both daytime and nighttime activities to enjoy, allowing you to see nightly feedings and letting you get closer to these big cats than you could ever dream of getting at the zoo! Housing around 29 leopards, cougars and tigers, this will surely be a date you won't soon forget!
Eco Tours
Eco Tours offers historic tours through nature from Fort George Island and up to Kingsley Plantation, perfect for any and all nature lovers! The tour guides discuss flora and fauna, all while telling the story of the island, making this a great option for any history fanatics as well!
The Jacksonville Arboretum
Located in the historic Arlington neighborhood and is most definitely a hidden treasure in Jacksonville! They house great hiking trails, a variety of ecosystems, bustling wildlife, beautiful streams, and a peaceful pond absolutely covered in lilies. It is a great spot for a family hike and, along with this, it's pet friendly! If you and your date love exploring nature, then the Jacksonville Arboretum is a perfect day date idea for you!
Fishing Charters
Jacksonville is known for its fishing diversity, with both cold and warm water conditions, so there's lots of water spots to check out!
Fishing charters have endless knowledge to share with you from well experienced captains that will help you to know when, where, and how to fish! This is a great idea for anyone who loves both nature and fishing, or if you're wanting to learn to fish as well!
Kayak Tours
Similar to the fishing tours, these kayak tours can also help you learn a new skill, the perfect bonding experience for a date! If you don't want to spend hours researching what spots to visit on your kayak trip, these tours offer a variety of excursions around the area. They will take you to must see spots and will point out all the unique wildlife and vegetation around you!
Jax Surf and Paddle
Learning to surf is almost a must while you're in Jacksonville! But if you're brand new to it, Jax Surf and Paddle offers great surf lessons for you and your date! In just an hour, they'll teach you to surf and they're always endlessly kind and patient.
Jacksonville houses a tight knit surfing community that you'll love being a part of, along with gorgeous and underrated surf to enjoy that almost always has consistent and sunny weather!
The Cummer Museum of Art and Gardens
Built on the site of the home of Arthur and Ninah Cummer, it opened its doors November 10th, 1961. They house a collection of over six thousand works of art and their mission is to engage and inspire through the arts, gardens, and education. While this is a great option for nature lovers, it is also a great spot for art lovers and anyone wanting to learn something new!
Little Talbot Island State Park
Little Talbot island is a great stop for nature lovers once again! It also is soon to introduce a new attraction, the Timucuan State and National Parks Multi Use Trail. The first part of the trail will span more than two miles through the coastal habitat of Little Talbot Island!
Big Talbot Island State Park
The Big Talbot State Park is a beautiful beach offering gorgeous ocean views and sites! You and your date will love relaxing on the soft sands on this beach under the Jacksonville sun shine! It offers a great day date option where you can pack a picnic and drinks and enjoy each other's company!
Kathryn Abbey Hanna Park
There are endless things to enjoy at Kathryn Abbey Hanna Park! It holds a beautiful beach and also offers camping in adorably cozy cabins that are housed on their grounds! Making it the perfect weekend getaway option, especially for during times of colder weather and winter time!
Fort Caroline National Memorial
This place is a part of the National Park Service and is free, making it a great and affordable date option! They house beautiful trails to explore that are also dog friendly as well so you can bring your furry friends along with you! It offers endless wildlife and vegetation to encounter, letting you and your date create your own adventure!
Fun and Educational Ideas:
Beaches Museum
Experience the history and culture of the beaches in Jacksonville at the Beaches Museum! Travel back in time with interactive and informative exhibits that display the deep and winding history of the Beaches community! Once again a great combination for both nature lovers and history lovers!
Clara White Mission/Eartha M.M. White Museum
Looking for an educational and fun date idea? The Clara White Mission was founded in 1904 by Clara English White, a former slave, who was moved to advocate for the poor in Jacksonville's LaVilla neighborhood.
The Clara White Museum serves as a memorial to Clara White and her daughter Dr. Eartha White, showcasing the lives and careers of these two pioneer women and their impact on Jacksonville's community. It offers a great opportunity to learn about a snippet of Jacksonville's history!
Durkeeville Historical Society
Another great educational experience, Durkeeville was a community founded in the 1930s for African Americans during the period of racial segregation in Jacksonville. It was filled with rich local African American history, personalities and landmarks.
Nowadays, the Durkeeville Historical Society has re-created exhibits of materials and historical artifacts from the community to tell its story. You and your date will love this marvelous learning experience!
Fort Caroline National Memorial
Located along the banks of the St. Johns River in Jacksonville's Arlington neighborhood, Fort Caroline memorializes the short-lived French presence in Jacksonville during the sixteenth century!
There is a replica fort depicting the stories of exploration, survival, religious disputes, territorial battles, and first contact between Native Americans and Europeans. You and your date will feel as if you've travelled back in time while visiting this memorial museum!
Jacksonville Historical Society: James Merrill Museum
Looking for a fun glimpse of life in Jacksonville over a hundred years ago? The James E. Merrill Museum House lets visitors experience Jacksonville at the turn of the 20th century. This fully furnished home, in Downtown, depicts life in Jacksonville in 1903 for a typical middle-class family. This house is the only one of its kind remaining in Northeast Florida.
Karpeles Manuscript Library Museum
This spot is the perfect option for couples who are both art and book lovers and are wanting to learn something new! The Karpeles Manuscript Library, located in the Springfield neighborhood, serves to preserve the manuscripts of great authors, philosophers and leaders.
The archives include Literature, Science, Religion, History and Art. This is one of nine Karpeles Museums across the country, each committed to sharing original manuscript exhibits to their community.
Kingsley Plantation
The Kingsley Plantation, located within the Timucuan Ecological and Historic Preserve, is the site of a former estate owned by Zephaniah Kingsley and Jacksonville's oldest home. The site, rich with Jacksonville and African-American history, is maintained by the National Parks Service.
You are able to tour the estate daily and the 23 slave cabins located on the plantation, making it a great walk through history for you and your date!
Mandarin Museum & Historical Society
The Mandarin Museum and Historical Society serves to preserve and celebrate the heritage and history of Mandarin by managing the Mandarin Museum and four historic 19th century buildings located inside the Walter Jones Historical Park, including the 1911 Mandarin Store and Post Office.
Learn about Harriet Beecher Stowe's life in Mandarin, the Maple Leaf -a National Historic Landmark Civil War shipwreck- and visit a one-room schoolhouse that was built for Black children in 1898. Then take a stroll through the 10-acre park and boardwalk and enjoy views of the beautiful St. Johns River. This museum and historical society offers a truly unique day excursion that can be both emotional and educational!
Museum of Science & History (MOSH)
Looking for a one of a kind experience that's both entertaining and educational? Look no farther than Jacksonville's Museum of Science and History! Located on Downtown's beautiful Southbank, the Museum of Science & History brings thousands of years of Northeast Florida's cultural and ecological history to life.
Featuring interactive exhibits and the Bryan-Gooding Planetarium, the largest single-lens planetarium in the world! You and your date won't soon forget the experiences you share here while learning of the history of the area, along with many different scientific breakthroughs!
Stay in a Jacuzzi Hotel. There are some great hotels in Jacksonville with jacuzzi in room for you to enjoy. Why not make a night of it and book something special.
***
More date ideas in Florida?