Looking for date ideas in Kansas City? We have you covered with 50 of the most romantic things to do in KC this weekend.
50+ Date Ideas Kansas City
Fun Date Ideas
Visit a winery – Albonee or KC Wine Co – Enjoy a relaxed evening at one of Kc's wineries. For a festive evening, you can go to KC wine CO, which is located in Olathe's suburb. Here you'll sip wine while being entertained by a free live band. A rotation of food trucks is always on sight to showcase the cities culture. Definitely one of the most romantic places in Kansas City.
If a romantic getaway is what you're looking for, reserve a room at Albonee Country Inn and Vineyard, hidden in the open hills of Independence, MO. There you will be served breakfast and given access to the owner's very own winery.
Visit the Kansas City Farmers Market – Just south of the Missouri River, you will find the River market. There you can experience an array of restaurants, cafes, and art. On Saturday and Sunday's the Farmers market is filled with vendors selling their freshest foods. A great place for a day date in Kansas City.
Visit the West Bottom Shops: The west bottoms are home to the most curious gathering of vintage trinkets, crafts, and art.
This area peeks on the first weekend of every month, called "first Friday." Take your partner out for a night of quirky bars and lively scenery they won't soon forget.
Go Karting at Paradise Park: Paradise Park is full of activities to recapture your teenage love dream. Laser tag, go Karts, batting cages, arcade games, this place has it all.
Explore the Arabia Steam Boat Museum – Sunken in 1856 the Arabia's cargo was thought to be lost. Well, we found it, and its load is on display at one of KC's most famous museums. This attraction is located right in the middle of the riverside city market. You can't miss it.
Hike Cave Spring Park – A long hike through these winding trails will make for a lovely morning. This property, once owned by Harry S. Truman's grandfather, spans just over 4 miles. It'll leave you and your significant other in awe with its creeks, cabins, and caves.
Picnic on the WW1 Memorial Front Lawn – Just outside of Downtown Kansas City you'll see the one and only WWI museum. While you wait to explore the museum at your back, both of you can take in the beautiful Kansas City skyline in front of you.
Take a Day Trip to Weston – Weston is the self-proclaimed "best small town in Missouri." Filled with culture, it has its unique wineries, breweries, museums, and distilleries. While you're there, stop by its beautiful antique boutiques. If you hear a live band playing, follow the music until you find yourself at the festival.
Attend a Chiefs game – KC is the home of the 2020 NFL Superbowl Champion Kansas City Chiefs. By far, one of the most fun and most significant traditions here is to tailgate with the fans. Grab a grill and a beer and witness the liveliest crowd with the most dynamic team in the midwest.
Visit Worlds of Fun/ Oceans of Fun – WOF is a dating paradise in Kansas City. Home to some of Missouri's best roller coasters, you will be entertained for hours. If that's not quite your speed, then the slides, pools, and games at Oceans of Fun are just as exciting.
Play mini-golf at Cool Crest – In addition to Go-Karts and arcade games, Cool Crest has an excellent mini golf course and batting cages.
Roam the Power and Light District – You haven't been to Kansas City unless you've spent the night going from bar to bar in the heart of downtown KC. Girls dancing atop bars, mechanical bull riding, live bands, you'll see it all here. If you happen to be here on a Chiefs game night, you're in for a treat.
Go Kart Racing KC – Take it up a notch at KC's fastest racing track. These karts aren't for children. They are capable of reaching up to 45 Miles per hour, whipping you around a track 1/4th of a mile in length. In addition to that, there are also batting cages, arcades, a sports bar, and escape rooms. The list keeps going.
Play pickleball at Chicken N Pickle – If you haven't played pickleball, now is a great time to give a try. The bar and grill also host's a delicious menu and a bustling atmosphere multiple nights of the week. Be sure to book your court in advance.
Attend a Sporting KC game – Football games at Arrowhead stadium get a lot of attention in KC, but the soccer games at Children's Mercy Park are a lesser-known spot for a great time. Come cheer on the two-time MLS Cup champions with the city.
Date Night Ideas Kansas City
See an outdoor show at Starlight theatre – Enjoy a soothing summer concert together at one of Kansas City's most popular theatres. Located near the zoo, it has seen countless performers and hosted many extraordinary shows. There will be events all summer, so check the calendar while you're here and enjoy an exciting night under the stars.
Or visit The Folly Theater – While you're in town, plan to attend a show at the Folly Theater. There's no telling what act you might find in here on any given week. A concert, Symphony orchestra, a jazz quartet, you name it. Folly does it all.
Or perhaps a horse show at Longview Park – Longview hosts weekly events that sometimes include horse shows and horse riding classes. Check their website for a calendar list of events.
See a baseball game at Kauffman Stadium – Cheer on the 2015 MLB World Champion Kansas City Royals with the home team. If you're lucky, you might look up at the big screen to find yourself on the kiss cam. A perfect place to spend date night in kansas city.
Visit Char Bar – Not in the mood to get bbq sauce all over your date-night outfit? The Char bar mixes Kansas City bbq's style with artfully put together menu items. Dine inside for a formal dinner or sit beneath the stars at the outside lounge.
The outdoor portion of the bar is designed to give you the feel of a family picnic, with a fire pit, games, outside bar, and a turf grassed table area. The Burnt Heaven sandwich is a KC Favorite.
Have Dinner KC style – Sit in front of your own personal chef at Stix Hibachi. Have an elegant taste of KC bbq at Q39, or dine with the locals at slaps. Also, gates bbq is must try.
Go to a bar – Experience dueling pianists at howl at the moon. If that doesn't fit your style, try hitting the stage at KC's best karaoke spot, Off Key in Westport. Or put on your bell bottoms and hit the dance floor at the 80's themed bar, Funky Town.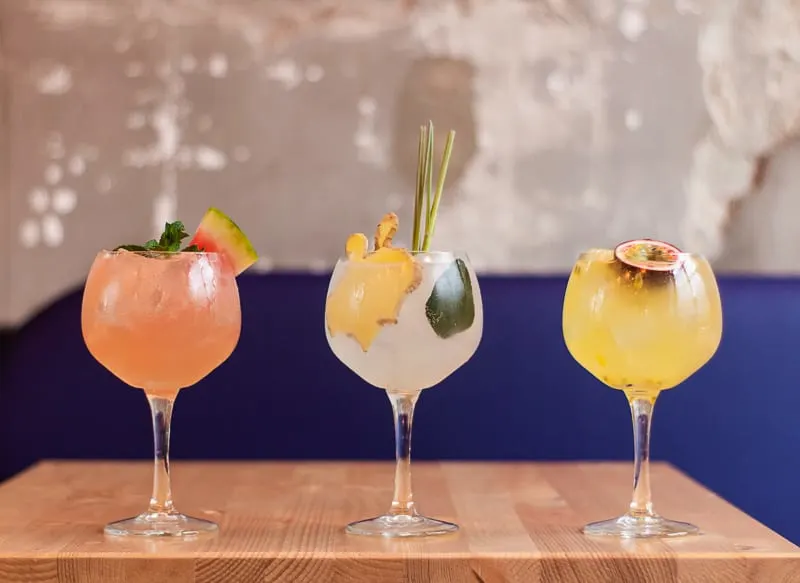 Belger Arts Center – For a night straight out of a movie, join one of Belger's date night pottery classes. Check their website for more info on dates and times.
Enjoy Jazz at The Green Lady Lounge – Jazz has been apart of KC culture for years. Let the dim lighting set the mood as you enjoy the house band. One of the best anniversary date ideas in kansas city.
Romantic Date Ideas
Venetian-style gondola along the river – Surprise your date with a gondola ride in Kansas City. The view of the Country Club Plaza is complete with roses and chocolates.
Or have a romantic picnic at Berkley Riverfront Park – Riverfront has a great outdoor atmosphere for a picnic. The view of the river is perfect for the backdrop of a romantic meal.
Visit a haunted house – The edge of Hell and The Beast are two of Kansas City's most terrifying haunted houses. Whether you're sliding down into the pits of hell or running from vampires, you're going to want to hold on to your bae tight. In these dark rooms, it's easy to get separated. If you are interested in haunted houses, you can see our round up of the best haunted houses in the USA here.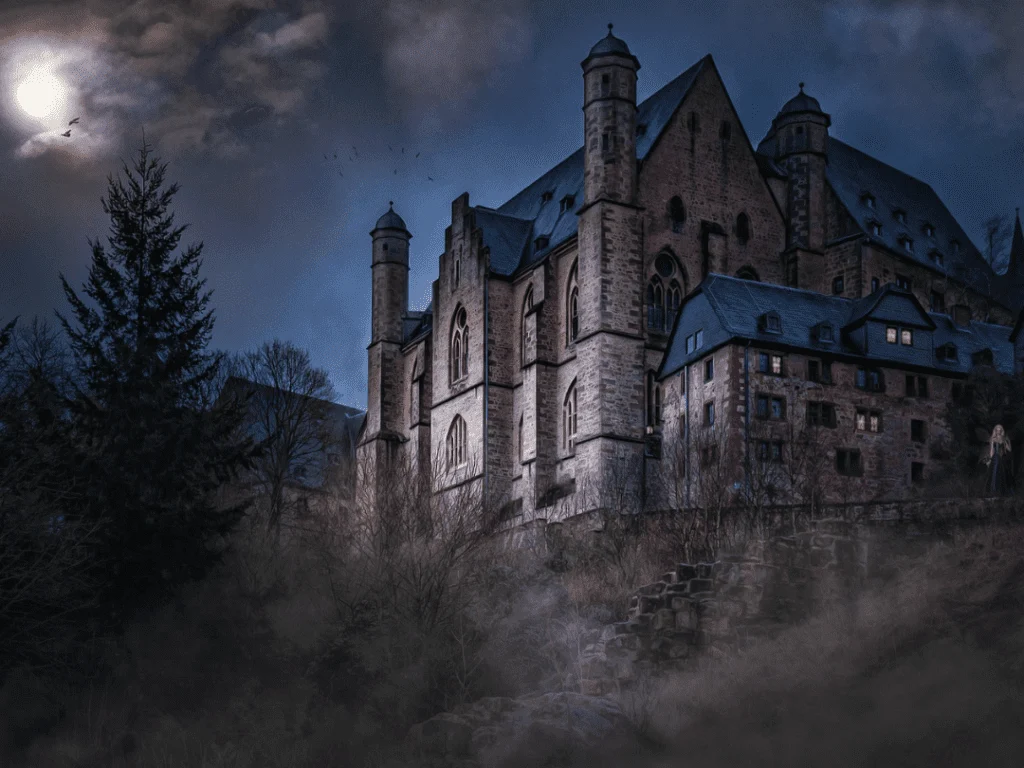 Go to a cozy coffee shop – A cozy morning with warm coffee that special someone is sometimes all you need. For a robust selection in a busy atmosphere, try the City Market Coffee House and Thou Mayest, located at the river market. Or sip with the local crowd at Second Best Coffee located in Waldo.
Take a bike ride at Loose Park – Riding past the park's roses are a great start to your morning. In pedaling distance of the plaza, this park is an all-around beautiful place to spend time with your loved one.
Take a horse-drawn carriage ride at Country Club Plaza – You'll be the envy of all as you parade through the plaza in a carriage pulled by noble steed. You'll have three choices of transport. One of them is a large Cinderella styled ball, lit up with lights for all to see.
Put a padlock on Old Red Bridge – Love locks are a unique way to solidify your love. Countless couples have come to Minor Park to place a physical representation of their love for each other onto the red bridge. These locks will remain for as long as red bridge stands. Take the key with you and have it fashioned into a necklace or a bracelet.
Visit Twin Drive-in – Remember the drive-in? This theatre offers newer and older movies that you'll enjoy from the comfort of your car. Grab a bucket of popcorn and lay back with your date for a night of cinema and nostalgia.
Have a fancy evening at Chateau Avalon – This hotel spoils you with themed rooms that have heated hot tubs. Luxury rooms like The Monte Cristo Suite present an elegant design and feature a staircase leading up to the bed. Adventure themed rooms like the Jessie James suite mimics an old western feel with a cabin style porch leading to the bedroom. When you're not in the main quarters, you can visit the bar or the spa.
Ice Skate at Crown Center – Hold on to your date as you glide through this winter wonderland that'll make you feel warm and fuzzy inside.
Unique Date Ideas
Go Apple Picking – Take your sweet to grab a sweet apple at one of Kansa City's best orchards. Cider Hill has over a thousand trees ready to be picked. After that, you can try one of their apple-based treats like the apple cider slush.
Play games at Up/Down – Arcade games and drinks? A dating combination that never fails. Placed in the heart of downtown KC, Up/Down is sure to promise an exciting evening.
Take the J. Rieger Distillery Tour– This one isn't for the weak-hearted. Taste test the line up of the distillery's liquor supply with your date. During the 1 hour tour, you will learn of the history and distilling process of each drink.
Paintball/laser tag at Jaegers – I know paintball might not be your typical dating spot, but it wouldn't be unique if it were so common. The team at Jaegers will suit you up, give you a paintball gun, and place you on a team against the other players in the building. It could get intense, but hey, live a little. As long as you wear multiple layers of clothing, you should be okay. Besides, they also offer laser tag for the less agile couples.
Have a virtual reality adventure at FlipSwitchVR – You put on a VR headset and literally roam and interact with a room virtually synced to the one you see in your headset. You have to see it to believe it! FlipSwitch VR offers escape room, first-person shooter, and adventure games. Be sure to book in advance.
Visit Knuckleheads Saloon – If you and your date are live music lovers, then Knuckleheads is the place for you. This bar has five stages with different types of musical acts performing at each one. You'll be entertained for hours floating from one stage to the other. One of the most fun things for couples to do in KC.
Go zip-lining at Zip KC – Fly through the air as the sun sets, or zip line at night through a glow in the dark light show. Zip KC has multiple zip tours and a ninja course that keeps the fun going all evening.
Go rock climbing at RoKc – Ascend boulders and walls with the safety of a harness. If you're not much of a climber, it's okay; RoKc offers accommodations for beginners too.
Have a staycation in a Hot Tub Suite in Kansas City
Visit Union Station – There is always something interesting going on at Union Station. Throughout the year, Union Station hosts a myriad of historical exhibits. Also, try letting out your inner child at science city. Here, you will find a wide range of fun and odd science exhibits that'll leave you in wonderment.
Learn to cook at The Culinary Center of Kansas City – You'll have many categories to choose from when taking a course. They do, however, offer a couples class designed for two that are perfectly seasoned to make your date great. Not surprised it rates as one of the most fun dates in kansas city.
Hit the slopes at Snow Creek in Winter – Ski slopes in Kansas City? Yes, Snow Creek's man-made slopes have been a growing dating attraction for years. Don't know how to ski? No problem, they offer training courses and beginner slopes for you and your date. Hot chocolate is a must.
Join the Passport Program – This drink passport doubles as a guide to the city. You'll have access to a buy one get one free option at 58 bars throughout the city. Mark them off as you go to complete your passport.
Go on a BBQ Tour Bus – Why sit down at one restaurant to eat when the restaurant travels with you? Take in the scenery and enjoy the taste of different styles of KC bbq. This four-hour tour is a perfect lunch date. One of the best date night restaurant excursions in kansas city.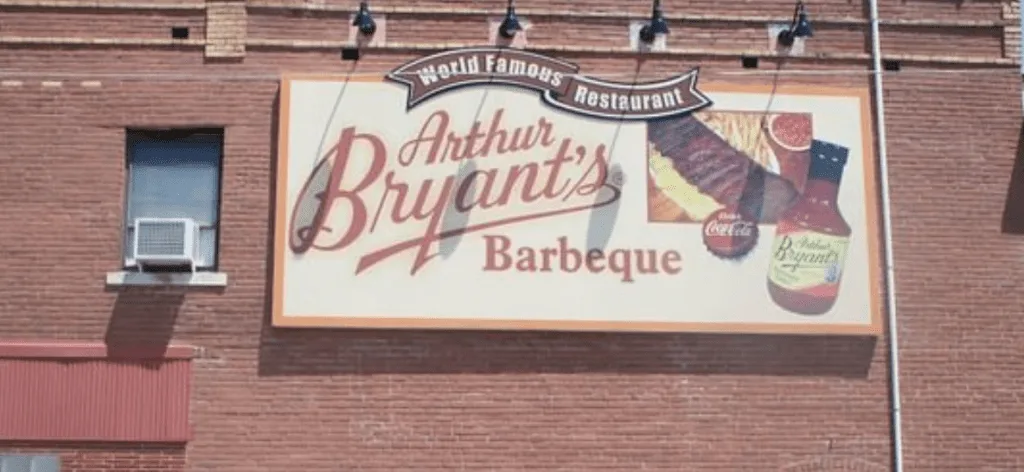 First Date Ideas
Do a ropes course – Go Ape Treetop Adventure – Two to three hours of climbing and swinging from tree to tree is a good time for everyone. With 45 obstacles and multiple zip-lines, you'll feel like kids again. One of the best Kansas city dates.
Or Tree-climbing Kansas City – Taking a tree climbing course together can be a relationship-building experience. Tree climbing KC offers guided instructions to scale any tree with the safety of a rope and protective equipment.
Try an escape room at Breakout KC – Escape rooms were made for first dates. Breakout KC offers many rooms with several fun themes to test you and your partner. Save the world at a Y2K party, or prevent the destruction of a casino. The best escape room times are posted on their website for the month.
Visit Topgolf – Golfing on a first date probably isn't the first choice for most people. Top golf, however, puts a spin on the game that makes it a fun and lively competition. This place allows a range of targeting games that can be played at different skill levels. Drinks available at the bar, of course. One of the most iconic kansas city dates.
LEGOLAND Discovery Center No Kid allowed events – Take advantage of the adult night events at Legoland. They exist for dates like this. Get ready to enjoy a fun night with lego themed games and prizes.
Have laughs at Improv Comedy Club – Everyone in Kansas City is familiar with the improv. Tons of hilarious acts come through each week with their unique style of comedy. The club has a creative menu and is also conveniently connected to the Draftcade gaming bar. You'll laugh all night.
Have an art class at Art Experience – Express yourself at a BYOB art class. Art Experience provides the perfect opportunity to get to know each other while you sip deer and learn to paint.
Walk around Oak Park Mall – The mall is a simple and affordable way to spend a few hours with someone new. Oak Park has a food court, VR games, a Build-A-Bear workshop, and much more. A cute kansas city date night.
SEA LIFE Kansas City – Aquatic life aplenty at Sea Life, with multiple exhibits and educational guides. This site also offers land animal exhibits and a turtle rescue shelter. One of the best couples activities in kansas city.
Go Axe throwing at Blade & Timber – Blade and Timber is sure to be a great time if you love a relaxed and unique atmosphere. Where else can you throw a hatchet on a first date?
Cheap Affordable Date Nights KC
Visit Powell Gardens – An afternoon stroll through a massive bed of blooming flowers is about as romantic as it gets. With admission starting at $10 rest assured, it'll be well worth it. One of the best cheap dates in kansas city.
Explore the city on Kansas City B-cycle – Traverse through downtown, midtown, and uptown for only $7 a day.
Visit Kansas City Brewery – A favorite in Kansas City is boulevard beer. Taking a forty-five-minute tour at the brewery includes a tasting of their many flavors, which will only cost you $5. Slightly pricier tours include a two-hour walk through with food pairings.
Watch a fountain show – With KC being the city of fountains, there are several opportunities to see a fountain show. The fountain at The Legends outdoor mall is done amazingly. Grab an ice cream cone and enjoy the view.
Overland, independence square, Parkville – There are plenty of downtown areas around KC to have a great night out. Overland Park is host to some of the best bars in KC, including Maloneys Sports Bar and Grill. They have all the best beers on tap and a menu that puts other sports bars to shame. Parkville's downtown area has quirky mom and pop shops, and independence is home to The Courthouse Exchange bar and grill.
Visit Westport Hookah – If you and your date are a fan of hookah, this is the most date-worthy place to go. Here you can relax and have a nice chat with someone while music plays in the background, and a movie plays on the television screen. A standard hookah will land at just around $13.
Visit Blue Springs lake – There are several spots here to relax and spend an afternoon. Follow the crowd, and see children playing in the water, people tacking pictures and fishers relaxing on the shore.
Overlook the city – Looking for anniversary ideas in kansas city? There is a spot high on a hill in Penn Valley Park where a statue called "The Scout," sits. This statue depicts a Native American man overlooking the town—naturally, this the best area to get a majestic view of KC.
The Nelson Atkins Museum of Art – Completely free to enter, the Nelson Museum is a KC favorite spot for relaxed dates. Throughout the year, new and exciting exhibits come from around the world to showcase historical artifacts.
Want More Dates?
We have you covered with the best dates across America including:
As well as dates you can do in any home city: