Looking for Lexington KY Date Ideas?
We have you covered! No more boring indoor date nights with these epic date night ideas in Lexington.
If you are looking for the most romantic places and spots in Lexington, we have hunted down 50+ of the best, whether you are looking for things to do at night or romantic things to do for couples in the KY during the day – we got you!
The best date spots in Lexington right here!
Date ideas Lexington KY: 50+ Romantic Things to do for Couples
Casual date night ideas
West Sixth Lexington Brewing Company. A place where beer and community come together to create the feeling of home. This brewery has over 100 different types of beer to choose from! Since we are still in a pandemic, I know it sucks, they have all tours to the brewery postponed until further notice. But you still get to enjoy a cold one at their bar. Try out a few, or all their beers to get the buzz going on your date and leave knowing you had some of Kentucky's best beer!
Brandon Thomas Art. Brush stroke your way into their heart with a few colors and a canvas. Brandon Thomas Art offers online courses for painters and artists of all levels. You two can explore your more creative side and maybe even be inspired to start that art career you've always wanted!
Rebecca Ruth Chocolates. A 100-year-old tradition of mixing chocolates with bourbon, this family owned business has surely stood the test of time. You and your date get an opportunity to tour some of Kentucky's best chocolate! Their famous bourbon ball was awarded as best chocolate of Lexington and the recipe is their best kept secret! Walk hand in hand and take home a box to feed one another.
Get Air Trampoline Park. You might as well prepare to stay at this indoor trampoline park for at least two hours. On Fridays and Saturdays, join them for their Air Club nights, where you two can jump on the trampolines or the foam pit with music and lights! Jump into their arms and fall into the foam pit of love.
World of Beer Bar and Kitchen. What better way to travel the world and try all of the beer from a home style bar and kitchen! Sit, eat and enjoy the World of Beer with their diverse menu options, cocktails and of course their beer! See what each country's beer tastes like and feel a variety of buzzes to see which one fits you best!
Lexington BlueGrass Festival. Every summer this city has an amazing musical experience that sets the tone for country music! With camping sites available to cop a squat in and live bluegrass, you may want to grab your guitar and pluck those strings of love into your date's heart! Covid-19 has the capacity down to 2500 people per day, so i recommend you go online and get your tickets early, so you can be one of the first of many to enjoy this yearly tradition! Have fun y'all!
Four Roses Bourbon. Kentucky has more to offer than horses and bourbon, but who doesn't love a glass of aged bourbon! Take a tour of this distillery and get to watch the masters make some of Kentucky's best. From brew to barrel, these professionals make it look easy. They have weekly events where you get to sit with a chef to taste some of their best dishes and all 10 flavors of bourbon Four Roses has to offer! You two will also get a bottle to take home to commemorate your dinner and date!
West T Hills Community Theatre. To be or not to be!, that is the question! I'm practicing for my theatre debut. You and your date can enjoy a show from local and international actors! Due to the daunting pandemic, there is a 30-person maximum, so it's a must you reserve your tickets online and be prompt when arriving! While you're also on their site, you can look at their calendar of events to see when they're holding auditions for local productions. I think one of you has what it takes.
Comedy Off Broadway. For over 25 years this comedy club has been bringing its visitors to tears, in a good way! Filled with tons of laughs and a good time, you can be sure this date night will bring in laughter that will rollover to the next date night! Featuring some familiar faces that want nothing more than to bring you to a hollering good time! Seating has been moved around due to the you know what(pandemic), and the staff makes sure to keep everything sanitized and up to the CDC's regulations. Happy laughing!
Buddha Lounge. Arigato! Located in Downtown Kentucky, Buddha Lounge offers Kentucky a taste of authentic Asian cuisine. A menu full of sushi, sashimi and other Asian delicacies, there is something on the menu for all taste buds! Of course, they offer genuine Kentucky bourbon, a must if you stay in Kentucky, and lots of beers on tap to choose from.
Lexington Farmers Market. Open all year around you get to enjoy all the fresh produce local farmers have to offer! Special events at the market on Saturdays and Sundays, you get to try some of the produce, listen to live music, and fill your basket up with nutritional goodness.
Headley-Whitney Museum. Since 1966 this museum has carved its own path to lead the way for the way art is viewed in Kentucky. Inside you'll find an exhibit of jewelry and even miniature dollhouses that are sure to pique your interest.
Free & cheap things to do for couples
Lykins Park. I always recommend a picnic for a date night because it allows two people to connect organically and in a neutral environment. Lykins Park does just that! With over 40 acres of land, this park has plenty of room for picnics, and even basketball courts in case you two want to play a one-on-one game and see who truly has enough D to win, or walk over to their concert stage and enjoy a free show.
Old Episcopal Burying Ground. I know this doesn't seem like a good date night idea, touring a cemetery and hopefully not running into any unusual characters, but I assure you, this is a unique date night that won't scare either one of you. At the Christ Church on the Episcopal Burying Ground, they have an outdoor labyrinth that is open for those who love mazes and nature. See, not so spooky! You get to find your way out and visit some historic grave sites to get some historical facts about Kentucky.
The Governor's Mansion. Have you ever wanted to see how the governor of Kentucky lives? Well, here's your lucky chance! This is not only a public tour for a national monument, but also an actual mansion where the governor lives! So, you do get to take some cool pics, but just know security is always on the property, just in case you feel like wandering into the kitchen to grab a snack while you and your date are on tour. Make sure to check the website for tour date information.
Lexington Public Library. Books on top of books and more books! This library is huge and has a calendar full of events that you two can check out! Genealogy days, book club meetings, and even some musical events. Check the calendar, pick a day, and check out this book worms dream place!
Book Benches. So of course, I've got to give you two some dazzling date night ideas that you don't even have to open your wallet for and this one is truly unique! Book Benches is a group of about 36 fiberglass benches in the shape of books! These book benches were decorated from local artists to give you their rendition of books by Kentucky's authors. Sprinkled throughout downtown, you two can follow the book benches, small talk and take some cool pics!
Boone Creek Creamery. From start to finish you and your date can take a tour of how cheese is made! The process of cooking, curing and even tasting the finished product, you can figure out if you have what it takes to take the cheese quiz. The tours are free and require no reservations for groups of 6 or less, so you two can just walk right in. You also get a chance to be a cheese minion! Jump into the big cheese pot and take a picture, becoming an honorary cheese minion.
Big Lex Scavenger Hunt. Legend has it, there's a blue horse that roams the streets of Kentucky at night looking for innocent victims to devour. Nah, just kidding, she's just looking for some fresh water. If you spot her, you will get a special prize. All you two must do is go to the Lexington's Big Blue Horse website, download the map, and make sure you get the clues and visit each site where Big Lex has been spotted. Take the pics and win your prize! Keep an eye out for the big blue horse!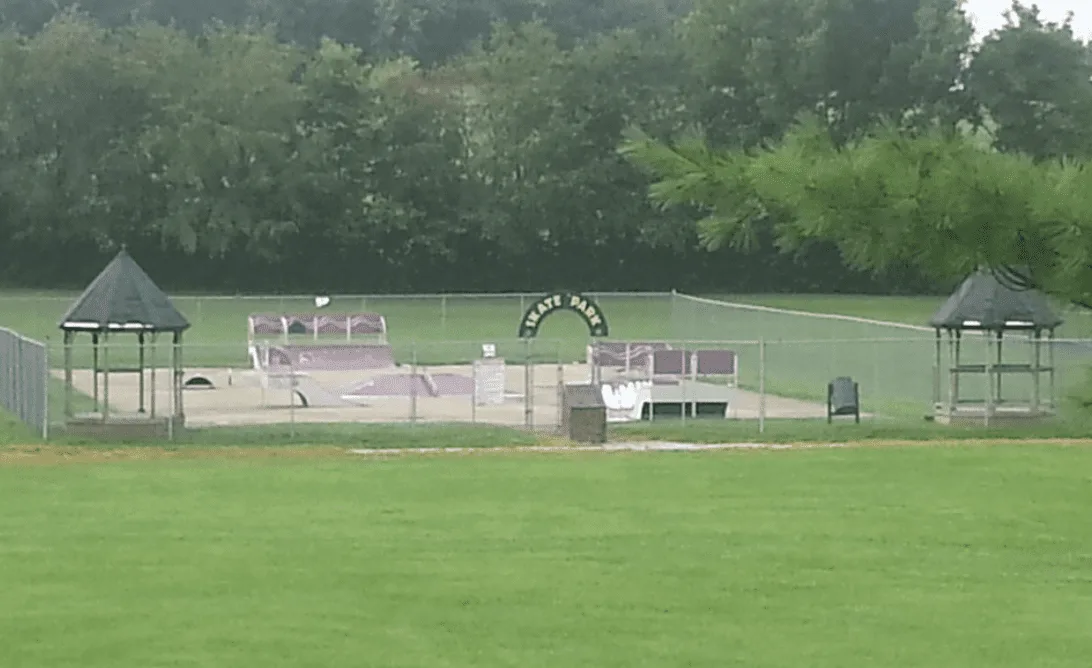 Romantic date ideas
Jean Farris. Creating special moments with someone walking through a vineyard, trying various flavors of wine, holding hands, eating delicious food; sounds like the perfect place to go to fall in love. This vineyard does recommend placing a reservation due to its 50% capacity limits. So go on, make the reservation and tell me all about the wedding date you two have set later.
Bella Notte. Italian family style cuisine and a vintage bottle of wine is sure to get the two of you on a start to a wonderful, romantic date. Sitting in a booth over freshly prepared seafood dishes, or seasonal items, this authentic experience will make you two change your last name, to an Italian last name of course.
The Kentucky Castle. It's so much to do here that you'll never get bored! Take your date on a tour to the Kentucky Castle. After your tour, walk through to their onsite cottage and receive a luxury spa treatment. You two can cool down in the cryogenic chambers and grab a bite to eat after. After this date night, you two will be relaxed and ready to keep the day going. Or maybe you will want to go home and cuddle and enjoy some added R.O.R.
Coles 735 Main. Treat you and your date to a fine dining experience at Coles 735 main. With fresh ingredients from local farms, meats that are cured right inside of the restaurant, and a wide variety of wine and bourbon to choose from, the ambiance is unlike any other. Courting finally going back to the more traditional way of dating.
Infinity Sky Bar and Cafe. Enjoy some out of this world cocktails at the Infinity Sky Bar. Pair your cosmos cosmo with their modern American cuisine, and watch the activity going on below from the height that you or your date won't want to come down from.
Lexington Opera House. Front row seats, or box seats still give you the perfect view of a classical night at the opera. Singers and musicians sharing their craft on the stage creates an ambient moment that resonates through the hearts of those attending. After you two have been filled up with the sights and sounds from the show, you can visit any of the nearby hotels to rest or change to have a night on the town at one of the local restaurants.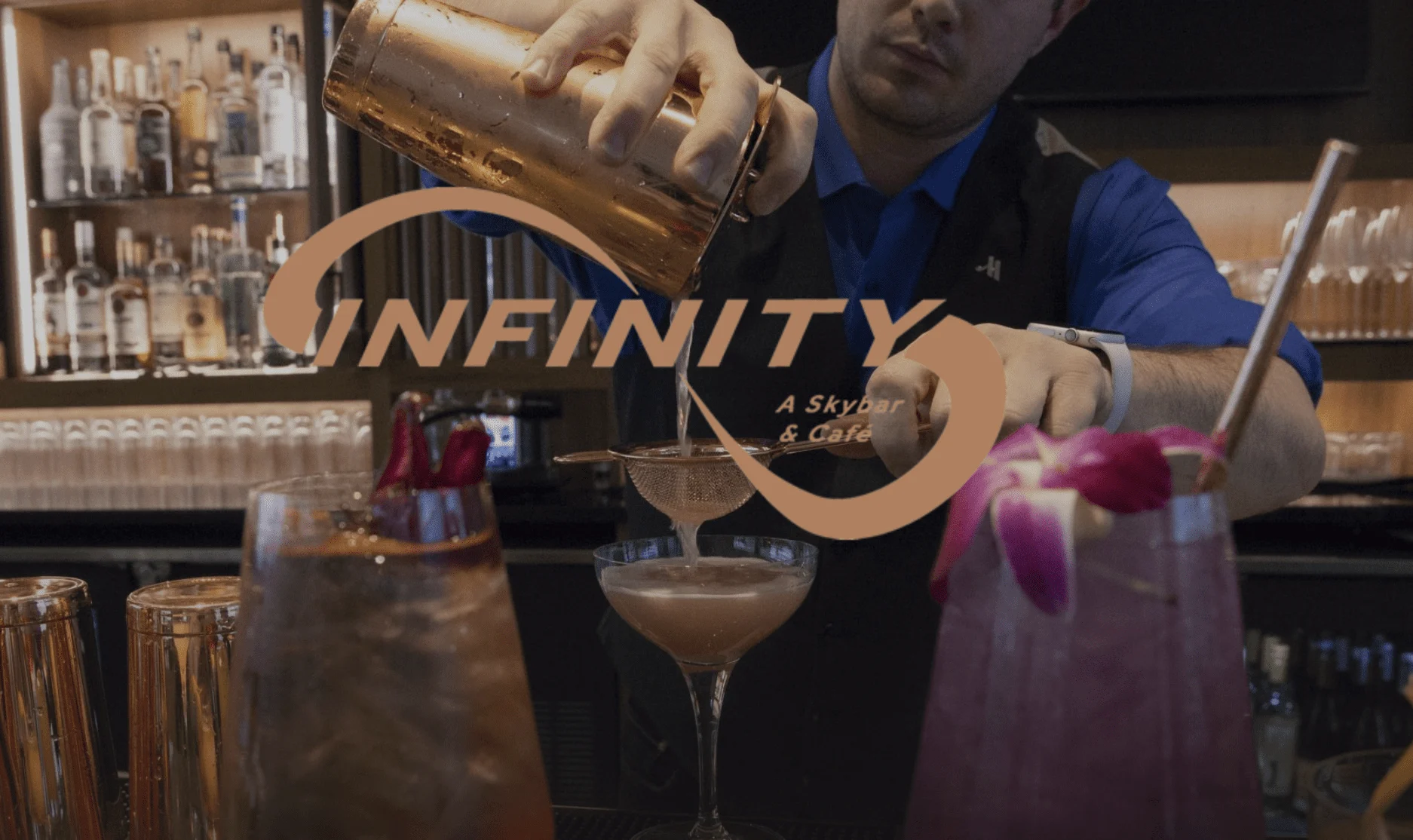 Date nights with deals
Raven Run Nature Sanctuary. Gaze at the stars, go for a nature trail, or even enjoy some cool sunset yoga! This nature sanctuary will set the mood for a couple looking for love. Nothing creates those sparks like being out in nature and working up a stretch and sweat in yoga. If you two can't hold the positions for long, just take a blanket and see if you can see a shooting star. As always, make sure to check their website for all the upcoming events and you will even find some that are free!
Friday Night Flicks. You two can pack a lunch, or choose from one of the park's food trucks, grab a lawn chair and blanket and enjoy a movie at Jacobson Park! Every Friday is movie night! Before the movie begins, they have a petting zoo and some pre-movie events to keep you busy while waiting. Showing some of the latest and most recent features, and even get freaky for Freaky Friday Flicks. No, not freaky as in kinky, unless you two are into that kind of thing, but freaky Friday features some weird, creepy and classic flicks!
Tolly-Ho. This legendary Lexington gem is surely a place to get some good, fresh eat and at a rate that's affordable for everyone! Their famous Ho burger is known to make your mouth water! Fresh and made to order! Yes, when you place your order, THEN your food is made, ho awesome is that! Ho awesome? Ok, I thought it was funny! Anyway, you two can try some of these traditional eats and see what all the rave is about.
OBC (Old Bourbon Country) Kitchen. $5 shots of bourbon. That's it. I don't feel the need to add anything else to persuade you to go! I could add the local lumber used to build the restaurant, or the large selection of wine, bourbon and beer. I could even include the food, but $5 bourbon every Friday for happy hour seems to be the only thing needed to be said to get you two on your way already.
Whiskey Bear. I was sold at Whiskey Tasting Flight packs to go! I mean, you two can finish sightseeing in Lexington with these capri sun like pouches and not have a care in the world because you two are buzzing around town. Or you can get a table and enjoy happy hour, which is every day and the best is the whiskey Wednesdays where they have specials on all whiskeys! Remember to always check the site for special events they are having, but more importantly to be able to eat and drink whiskey is all you really need.
Kentucky Mist Moonshine. We went from bourbon to whiskey, to bourbon again, and now on to moonshine! If they don't know how to do anything else in Lexington, KY, they sure do know how to drink and have a good time! Take a tour of the Mist Moonshine distillery where they make vodka-like moonshine from fresh fruits and berries. Go to groupon and get a special deal for date night and you can get a free souvenir for the both of you.
Minglewood. Since the summer is upon us, and we don't have to worry about the brisk cold for a while, it's good to know that Kentucky has indoor and outdoor dining available. Minglewood has both, plus an extensive menu, some good music and drinks! Happy hour is Tuesday through Saturday, you get ½ off drinks, and if you need to go to rehab, they have a rehab special for those who are too hungover to do anything else but drink some more! Raise your glasses!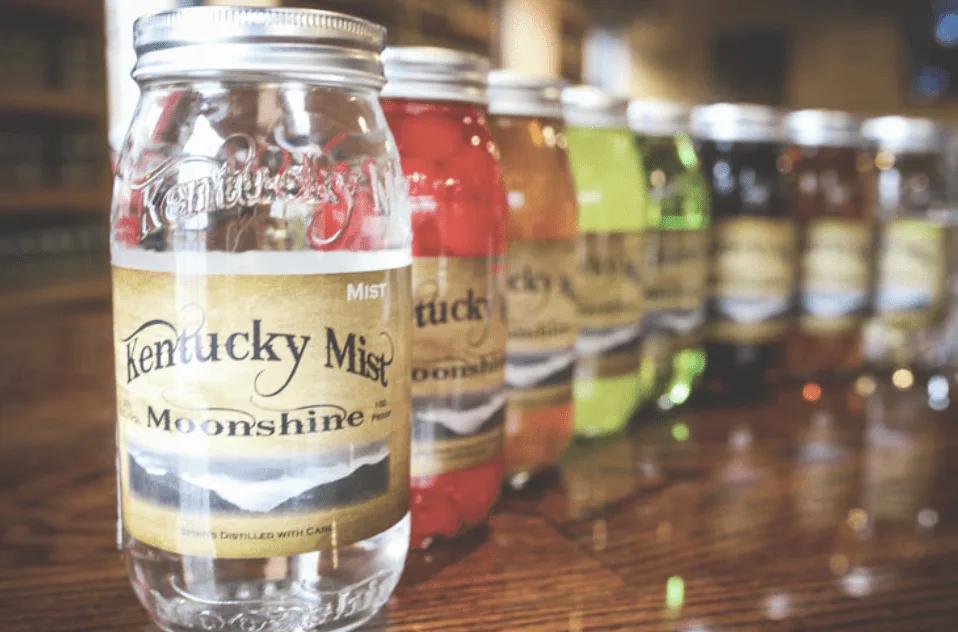 Unique romantic activities for couples
Breakout Rooms. Whether you two decide to solve an in-person crime or to find the clues virtually, you can still enjoy the escape room experience. They even have dispatch boxes that you can order to solve the mystery from home! So, if you two want to go out or stay in, you can put your brain to work and crack the case! Just remember the goal is to escape.
Nostalgia Station Museum. Filled with antique toys and trains, this unique museum gives you a view of the past of how the railroads were used during the 1800's. With a gift shop attached, you two can get some souvenirs to commemorate your date night as a steaming ride to the destination of love. All aboard!
Aviation Museum of Kentucky (AMK). Located in the Blue Grass Airport, this museum gives you a look at the most historic and modern planes to date! You get a closer view of the true nature and what it took to build these powerful flying machines. When your feet get tired, you can book a room at the airport hotel, and take a break to get ready to go out and explore Kentucky's nightlife!
The Monroe Moosnick Medical Museum. Ok, so maybe a medical museum isn't the ideal place your date had in mind but hey at least you're trying to teach them something! Filled with ancient medical instruments and over200 casts from cadavers, you two won't get stiff during the tour. I know you chuckled a little.
Biblical Mini Golf. If you two are into Jesus and holiness, then praise the Lord!, this place is for you. Lexington's biblical miniature golf course offers holes from the Old Testament, New Testament and even for miracles! You and your partner can ask God to bless your union and get a holy in one! Amen.
Elements Clay Studio. It doesn't matter if you have only made paper planes with notebook paper or if you can make clay vases with no training, this clay studio offers classes and events for all ages and skill levels. You can walk-in and paint your own creation, have a glass of wine with cheese and you and your partner can mold a vase to hold your love. Prepare to get messy and create a relaxing environment, no pressure.
Luna's Coffee, Wine and Butterfly Farm. The owners have a passion for these beauties with wings. Family owned by husband and wife, they decided to pursue their passions for butterflies, wine and coffee to show its visitors the other side to monarchs. Grab a hot cup of joe and relax as you view these delicate creatures. One may land right where you two are sitting, they say butterflies make people fall in love you know. Or that could be just me, either way I say go for it!
21c Art Museum and Hotel. To combine a modern hotel with a contemporary art museum makes this experience one you two will surely remember! As you walk into this 88-room hotel/museum, you will begin to see one of a kind artwork and why this place stands out from the rest of the hotels! Honestly, you don't even have to do much of anything else, just tour the hotel, grab a bite to eat at the infamous LockBox restaurant and go up to your room! Even the spacious rooms are works of art.
Battle Axes. Catch a grip and throw! Battle Axe gives you and your date a place to go let off some stress. You can choose to go any day of the week, but I would recommend going during their beer and blades happy hour Monday through Thursdays from 2-6pm. You get BOGO drinks and $5 off your lane reserved for the date! No throwing sober, wait, no throwing buzzed. Hold on, throw at your own risk, yeah that's it.
Murder Mystery Dinner. Each month the Kentucky Castle hosts its murder mystery dinner. You get to partake in a filling dinner in the Greenhouse and solve the crime! Now, the question is, who done it?! Was it the chef? Was it your date? Hmmm, or was it you? You know you are the one who went looking for date night ideas. You could be using this as a cover up! Show me your hands!
Ark Encounter. Have you ever wanted to know how big Noah's ark was? Or wonder about how he was even able to fit all of the animals on the ark? This Ark Encounter is an exhibit of a Noah's Ark built from the same dimension from the bible! With 3 levels of exhibits to see, when you two have seen the ark and the animals, you can walk over to its sister exhibit, Creation Museum where you can see the bible come to life. The views of the ark are amazing at night! Surrounded by lights, this will make a perfect picture to show your family, or future family.
Adventure & outdoor dates: things to do in kentucky for couples
McConnell Springs Park. Go for a hike in this 26acre park, where you get a chance to see wildlife in their natural habitat. No reservation is required to visit the park, just a few guidelines listed on their site. The park also offers programs and specialized tours if you want to get more personal with nature!
Malibu Jacks Indoor Theme Park. Are you two in the mood to go for a roller coaster ride? How about a game of laser tag, or maybe a game of mini golf? This indoor theme park is filled with tons of things for you and your date to do. If you get hungry, you can walk to Jacks Sandbar Grill for some surfing good eats!
The Arboretum. The University of Kentucky decided to create this arboretum to give the locals and visitors alike an opportunity to explore beautiful gardens, nut farms, and fields of endless plant life. If you two are into cardio and working up a good sweat for a cause, then you can sign up for their annual Hundred-acre 5k race. Take plenty of pictures to add to your date night memory book!
Red Mile Racing and Gaming. Giddy up! You and your partner can get your fix of horses and gaming at the same time! Place your bets, and cheer for the mare you think will take the lead and win the race! I say you two make a friendly bet and whoever loses leaves the racetrack and pays for dinner.
Evans Orchard Cider Mill. Family-owned and operated, this farm has more than just fresh fruits and vegetables, they offer all to come visit to pick your own sunflowers, strawberries, and blueberries! If your feet get tired, you can head over to their cafe and try some of their homemade apple pies, apple cider, and more! There's nothing like fields of fresh fruits and veggies as you two learn more about what kind of farm you want to have together!
Mammoth Cave Tour. At the National Park of Kentucky, they offer guided tours of these mammoth caves. Make sure you two are dressed appropriately and are prepared for a nice amount of walking! Explore the depths beyond the surface of the earth and discover the hidden enclaves of mother nature.
Yuko-en On the Elkhorn. A piece of Japan in Kentucky gives this garden all it needs to stand out. 5 ½ acres full of waterfalls, Koi ponds, arch bridges and more! They have a villa available to rent out if you want to give you and your date some privacy. The best part is that it's open 7 days a week and free to the public for tours.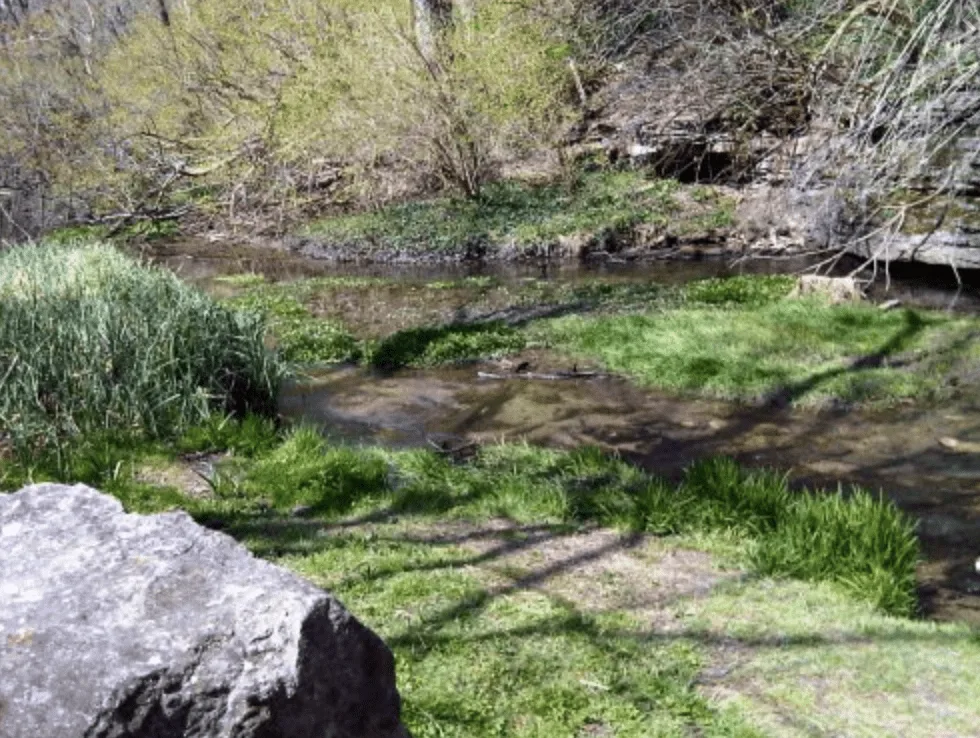 More Date Ideas: