Looking for date Ideas in Los Angeles?
Look no further! LA is such a cool city for couples as there is seriously a tonne of fun romantic places to visit, whether it is your first time visiting or if you are looking for anniversary ideas you will seriously never get bored in this city!
Whether you want to spend your days in super fun and romantic museum or checking out the coziest coffee shops in the city – we have you covered with the most romantic things to do in Los Angeles for date night (and also during the day)!
We have broken our date ideas up into categories so you can select a date depending on your mood and what you are feeling like doing – whether that's getting out and doing something more active, or looking for a fancy date, or just being more chill indoors.
The very best LA date ideas here!
Date Ideas in Los Angeles: 50+ Fun & Romantic LA Dates
The Getty Center: Built to reflect the area's natural sunlight, this museum is situated at the top of the Santa Monica Mountains, with breathtaking views of the L.A basin and the Pacific ocean. Filled with gardens and extensive art collections, this is the place for an elegant and romantic date. It's closed on Monday's and open the latest on Thursdays.
Museum of Contemporary Art: With general admission being only $12.00, this is a cheap date to a great place. It is the only contemporary art museum in L.A, and it features rotating exhibits that will have you and your date gawking! It has two locations, one at the Pacific Design Center and one conveniently located downtown.
Los Angeles County Museum of Natural History: This is the place to go if you are the type of person who wants to look at dinosaurs, explore insects, be touched by butterflies, and marvel at expensive gems. With over 300 real dinosaur fossils and 20 complete dinosaurs, you and your date will have plenty of time to get to know each other. Not to mention general admission is only 15 bucks!
La Brea Tar Pits and Page Museum: Commonly known as "La Brea Tar Pits," this museum will take you and your date out of L.A, and into the world of active fossil excavation sites, saber-toothed cats, mammoths, and dire wolves. For only 15 dollars, you can get all of that, plus the experience of visiting the only urban, active Ice Age excavation site on Earth! This museum is one of a kind.
The Getty Villa: Are you interested in Greek, Roman, and Etruscan artifacts? What about amazing views? Well this museum combines them both! Situated high above the Pacific Ocean, and complete with Roman design and an outdoor Greek theater, come here for a relaxed and intriguing place to get to know somebody.
Norton Simon Museum: This museum has more than 12,000 works of art! It also holds the most diverse European paintings and sculptures from the 14th through the 20th century. This is a great place to take a date not only for its antique art, but also for the tranquil sculpture garden that has a sparkling pond and surrounding walking paths. Grab your date's hand and stroll along through history.
The Museum of Death: How about a nice bond over the morbid? With a self-guided tour that can last up to an hour, you and your date can explore the world's largest collection of serial killer artwork, a body bag and coffin collection, and the severed head of Henri Landru.
Valley Relics Museum: This is a one in a million pop culture museum featuring neon signs, retro menus, vintage everything, classic cars, and old yearbooks. This is a great place to go if you are looking for a low-stakes, but high energy date. For only 15 dollars you and your date can go on a blast to the best part of the past – the retro era!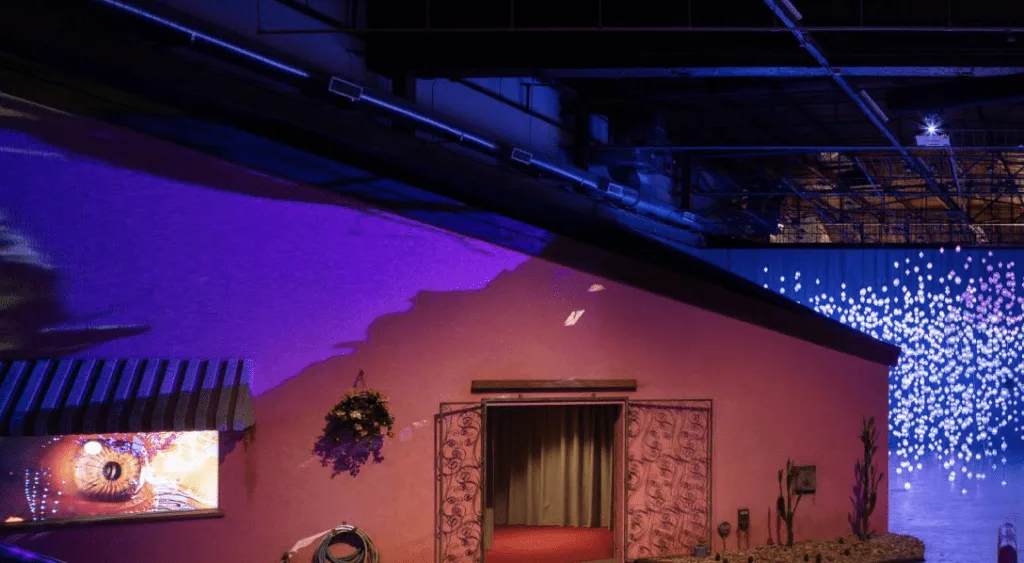 Fun Romantic Places to visit in LA
Griffith Park: This park is humongous, with nearly a million things to do and choose from! Whether you want to go on a hike, have a picnic, hit the Merry-Go-Round, or check out the observatory, this place has it all. It is located in East L.A in the Los Feliz neighborhood, and spans over 4,300 acres. All that acreage isn't taken up by simple parky things, as it also has a "Travel Town" that exhibits model trains, the L.A Zoo, a golf course, driving range, and a Christmas light drive in December! You will definitely need a second date back to this same park if you want to see it all.
Grand Park: Venture through a series of stairs, ramps, and walkways as a means to travel through this park. Along the way, enjoy the urban landscape and garden-like environment. With green areas and places to sit and relax, this is a great place to bring a date who likes to walk around and explore!
Mulholland Drive: Are you looking for a drive-up breathtaking view? Head north up Highland Ave into the Cahuenga Pass and you will eventually arrive at a signed turnoff on the left that will lead up the famous road to a spectacular place to park your car and get that first kiss!
Tongva Park: Do you and your date want to bring your dogs along? Then come here! Leashed dogs are welcome, and you are free to walk all the way up to Observation Hill to get a great view of the Pacific Ocean and the Santa Monica Pier. And if you want to add a little romance into the adventure, go at night to see the park lit up by LED displays.
Kenneth Hahn State Recreation Area: Are you dying to take your date fishing!? Well, now you can, even in the middle of L.A! Located in Baldwin Hills, this park is 338 acres of pure adventure. With a fishing pond, trails, and a Japanese Garden, you and your date will get to know each other on a true adventurous level!
Exposition Park: A quintessential L.A park, this place has less trees and more top cultural attractions. Located across the street from USC in Downtown Los Angeles, check this place out for an on the fly decision. Maybe you will decide to check out the Science Center. Or maybe the African American Museum. Read your dates' vibes and then decide.
Los Angeles State Historic Park: While this park is in the heart of Los Angeles, it also has orange trees, a walking trail, and grasslands. And from a bridge in the middle of the park, you can be within nature while staring at the downtown skyscrapers. This is a great escape not too far from home, so take your date here to show her your appreciation for your hometown. One of the best first date ideas in LA.
Echo Park Lake: This park is true to its name. It features a lake equipped with lotus flower beds, lush plants, and even swans! It's a perfect combination for a cute, fairy-tale-like getaway. Bring a coffee or tea along with you and go for a walk, or spend a little extra, and rent a pedal boat to get up close to the magic.
Elysian Park: Are you looking for some thrill? Look no further than Elysian Park, which has a huge rope swing that overlooks the 5 Fwy. Push your date to a great view, and when you're done, enjoy the 600 other acres of the park! Wowie.
Mt. Hollywood Trail: You can't say you live in L.A if you don't have a picture in front of the Hollywood sign! The easiest way to get to the Hollywood sign is from this trail, which is located within Griffin Park. The hike begins at the Charlie Turner trailhead. But try to avoid this hike during the summer, because it can be excruciatingly hot up there!
Unique, Creative & Cheap things to do for Couple in LA
The Last Bookstore: Old bank turned bookstore, this place has a quirky yet soothing vibe. The high ceilings and marble pillars really add to the ambiance, and if a mini scavenger hunt is your thing, go hunt for some fiction! The fiction section is purposely arranged in no particular order, so take your date here and put him/her up to the quiet challenge.
Echo Park Time Travel Mart: This place has something for all travelers. This quirky market is a nonprofit organization that sells all things time travel; from time travel sickness pills to travel journals! Take your date here if you are looking for something new and exciting to do, and have a great time browsing the shelves as you move through the eras.
Old Zoo Picnic Area: When the Los Angeles Zoo opened in 1960, the old one was left for ruin. Located in Griffith park, the old animal cages and exhibits still exist, and you can go picnic amongst them! Pack a lunch and a blanket and take your date to one of the most unique picnic areas around. A great relaxing date in LA!
Bronson Cane: One of Hollywood's favorite filming areas, this cave exists just ahead of a bowl-shaped quarry in the southside of Griffith park. If you and your date are explorers as well as classic L.A fans, this is the place to go. Take some pictures and pretend you are on a real Hollywood set!
Bradbury Building: This is the oldest commercial building remaining in downtown L.A. The inside is so beautiful that you have to check it out for yourself! This is a great place to go on an adventurous, yet chill date. Grab a coffee from a coffee shop nearby, and head over to explore the marble staircases, the winding corridors, and of course, the beautiful courtyard. This place gets great lighting so don't forget to bring your camera!
Galco's Soda Pop Shop: Featuring over 500 different flavors of soda, this soda pop stop is an L.A classic. It has been family owned for over 100 years, so take your date here to let them know you are dedicated! It also has craft beer and an Italian deli in the back.
Garden Of Oz: As corny as it might sound, this is one of those places that cannot be described. It must be experienced! A colorful mini garden located in a hilly neighborhood of L.A, this is the place to go for a different and adorable date. The magic of the place will naturally bring out smiles and laughter. But make sure you plan ahead, because the gate-keeper doesn't always stick to his allotted hours.
Watts Towers: Rising like upside down ice cream cones towards the sky, these towers were built by just one man over the course of 34 years. Decorated with shells, broken mirrors, bottle caps, shards of pottery, and other trinkets, these towers will take both you and your dates' breath away. And once it's back you can talk about how in the world one man managed to build such a huge, intricate sculpture.
Phantasma Gloria: Hidden in the Echo Park neighborhood in someone's front yard, this glistening sculpture is once again the work of one man, Randlett Lawrence. This glorious piece of art is a huge glass Virgin of Guadalupe sun catcher made up of hundreds of colorful glass bottles and wire. Let the sun shine on your date's face as you admire both them and this masterpiece.
Mosaic Tile House: A 1940s home completely covered in colorful tiles? Yes please. Aesthetically satisfying, unique, and one of the best places to take selfies, this place will definitely make your date think you're cool. It's only open on Saturdays and by reservation only, so plan ahead for that special someone!
Urban Light: The lights on this art piece click on everyday at dusk, and off everyday at the brink of dawn. Guided by an astrological timer, it hasn't missed a single night since it was first installed in 2008. Take your date here at dawn for a cute night-out to admire the lights and maybe play a little game of adult tag as you wind your way through them.
Velaslavasay Panorama: A theater, a garden, an exhibition hall, and home to the only 360-degree panorama painting in the United States, nothing gets more romantic than a place like this. Ask your date to put on something nice because you have something special in mind. Grab a nice dinner and then head here for a planned event, or a night of unusual visual experiences.
Self-Realization Fellowship Lake Shrine: Are you and your date the spiritual types? If so, then this is the place for you. Lake Shrine offers a lakeside meditation garden, shrines and waterfalls, and a hilltop temple. It's free to get in, but you need to reserve ahead of time. If you are looking to deepen a connection, then go sit lake-side while you relish in the serenity of this beautiful oasis.
El Segundo Butterfly Preserve: Visit in the late summer to see upwards of 125,000 butterflies. At this amazing place, you can take a four mile walk along a fenced preserve and catch views of the ocean, see planes flying in and out of the L.A airport, and admire the delicate winged creatures. Located in an abandoned wealthy neighborhood, this is a great date for getting outside and seeing something miraculous.
Bob Baker Marionette Theater: Are you looking for a theater experience like one you have never had before? Look no further than this Marionette theater, a place of puppetry and the allied arts. Their puppet collection boasts over 2,000 puppets, and each show features at least 100 of them! Reserve a seat and you'll be sure to see your date laugh when a puppet gets up close and personal to them.
Groundwork Coffee: Located in the downtown L.A arts district, this is the perfect place for a first date. It offers an expansive coffee menu with all your favorite drinks, as well as an extensive food menu. The ambience is relaxed and even, and it's within walking distance from the metro. If things go well, you can hop on the metro and keep the date going! One of the best cheap date ideas in Los Angeles.
Nice Coffee: True to its name, this is a friendly and welcoming little coffee shop. It has a lot of outdoor seating so it's a great place to go on a sunny morning. Their diverse flavors will relax and soothe your mind, so you won't have to get too jittery if it's a first date! A great outdoor date idea in LA.
Endorffeine Coffee: Word on the street is that some of the baristas here are former molecular biologists. And logically, this place opens extra early. So if you're looking for the perfect cup of coffee down to the science, and you're an early riser, stop by!
WoodCat Coffee: This is one of those little spunky coffee shops where all the labels are bright colored with fun fonts. Boasting with bright vibes, and plenty of space, go here if you are looking for a relaxed spot to meet up with somebody new.
G&B Coffee: Sophisticated is the word for this place. With perfectly crafted decorations on their lattes, and perfectly placed seeds on the bagels, this place is impressive. You might love it so much that you join their coffee club, linking you and your date together forever! One of the best date spots in LA.
Copa Vida: Intentional is the word for this place. Everything from the bar heights, to the chair heights, to the names of their drinks, to their Instagram posts, is done with community in mind. If you have a certain intention for your date, then go here to make sure it is locked in.
Tilt Coffee: This is an elegant and cozy spot. Equipped with their iconic "iced cloud latte" that is the perfect balance between sweet and caffeinated. Grab your date by the hand and head on it for an afternoon of relaxed and playful fun.
Stumptown Coffee Roasters: Looking for some cold brew? Look no further. This place receives review after review about just how delicious their cold brew is. It doesn't need milk. It doesn't need sugar. It's perfect the way it is. Which you can use as a pick-up line on your date by the way!
Philz Coffee: Yeah, yeah, yeah, Philz Coffee is constantly being talked about by the L.A crowd. But that's because it's delicious and so cool! If you haven't gone to Philz, then skip all of the rest of the suggestions, and head there now. Their coffee drinks are light, aromic, and the perfect amount of sweet. Try rose hazelnut flavor, or a mint mojito iced coffee.
Blue Bottle Coffee: With a less commercial atmosphere, head here for a mini escape for the typical L.A bustle. It is a simple and calming space, so it's another great place for a first date. Schedule aside a few hours and sit down with your date and a delicious pour-over.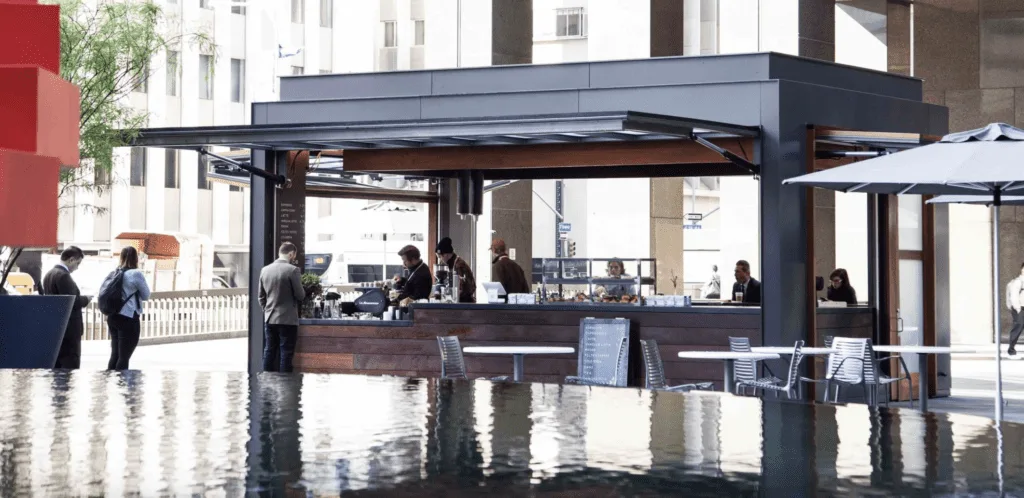 Romantic Restaurants in LA: Evening date ideas
Tsujita: Like ramen? This is the spot for you. Nothing more needs to be said.
Brent's Deli: This is a simple and delicious deli that has a lot of options. So if you don't know exactly what your date might like, go here for a simple sandwich or salad. It also has a bar, so if things go well, you can turn your day-time date into an all-nighter!
Cinnaholic: Aw, who doesn't love a good cinnamon roll. This L.A gem boasts the best in town. With huge, goopy, sweet rolls, where the dough is soft in all the right places, stop here to impress anybody who loves sugar. There is also a customization option for your roll, so you can get creative!
Severance: This is a classy wine bar with scrumptious fondue, burgers, and fries.It is the perfect balance between romantic and relaxed, so you can't go wrong.
Bestia: This is a trendy Italian restaurant with food that will leave your taste buds jumping up and down for hours afterwards. With a swank and chill atmosphere, the ambience and food is so good that your date can't go wrong.
Leo's Tacos: Open until 3a.m, this is the spot for those of you whose date has gone so well that it lasted late into the night. Not to mention that their El Pastor tacos are simply to die for.
Bavel: With rustic, long dining tables, and the best Mediterranean food around, this is a great choice for an early dinner. It has a cool downtown vibe and scrumptious hummus and olives. If you're looking for something tasty and cool, head on in.
Rocco's Tavern: Looking for some simple meat and potatoes? This sports bar has just that. As well as spaghetti, chicken wings, and all the other delicious, greasy bar food that you and your date deserve! And you are really getting your bang for your buck with their happy hour beers.
Majordomo: Industrial and chic, the menu here features hand-crafted noodle fishes and artfully prepared meat and fish. It opens at 5p.m, so it's one of those quintessential dinner date restaurants. Put on something nice, and enjoy!
***
You might also like to check out our indoor date ideas for quarantine date ideas in Los Angeles.
See more California Fun: