Looking for Date Ideas in Orange County?
It can be hard to think of new and difficult things to do on date night, especially if you have been with your SO for quite a while. Whether you are an OC local, or a tourist looking for romantic things to do in Orange County for couples – we have you covered from the best beaches to the coolest restaurants and fun activities in Cali.
So, with no further adieu, here are 63 romantic dates in Orange County:
63 Fun Date Ideas Orange County
Fun Dates in OC California
Laguna Beach. Located halfway between Los Angeles and San Diego, this picturesque beach has seven miles of coves and shoreline to explore. In addition to beachfront homes that you can rent for a seaside getaway, there is about 20,000 acres of surrounding wilderness to discover. Whether you want to hike, bike, surf, or just soak up the sun, there is something for all couples to enjoy.
Downtown Disney. Enjoy the magic of Disneyland! Couples can visit the happiest place on Earth and explore all of the dining and shopping options that Downtown Disney has to appreciate.
Orange Circle Plaza Square. This historic district has a distinct old-fashioned feel. It is home to numerous antique shops as well as fantastic restaurants. There is always live music somewhere, making this little spot perfect for date night.
Knott's Berry Farm. This famous amusement park is full of thrill rides, a water park, and much more. There is something here for everyone, from a blacksmith's ship to a livery stable. Couples can explore the Western Trails Museum and even take a class in their historic Old Schoolhouse.
The Camp. This location is the go-to spot for all things green and eco-friendly. If you're a particularly health-conscious couple, The Camp is a place you just have to visit. With healthy eateries serving all different kinds of cuisines and sustainable shopping options with holistic products, this is a scene like no other.
Support a Local Orange County Team. Fans of baseball shouldn't pass up an opportunity to cheer on the Los Angeles Angels. If hockey is more your style, the Anaheim Ducks will never turn down some more voices cheering in the stands.
Take a K-Pop Dance Class. The OC KPOP Academy offers you a chance to learn the dance moves of your favorite KPOP stars. In addition to these moves, they also host classes that teach traditional Korean dances, ballroom dancing, line dancing, and fitness classes like aerobics and yoga.
LOOP Handcrafted Churros. Who doesn't love churros? LOOP serves churros of all types and flavors, even giving you the option to customize your own. This could be a great spot to grab dessert at the end of the night, or even a whole date spot on its own.
Ride the Giant Wheel at the Irvine Spectrum. The Irvine Spectrum is the home for all types of fun events. They host drive-in movie nights during the holidays, improv comedy shows, and have a wide variety of dining options. If you're looking for a night out with a fair-like style, stop in and ride the giant Ferris wheel or the carousel.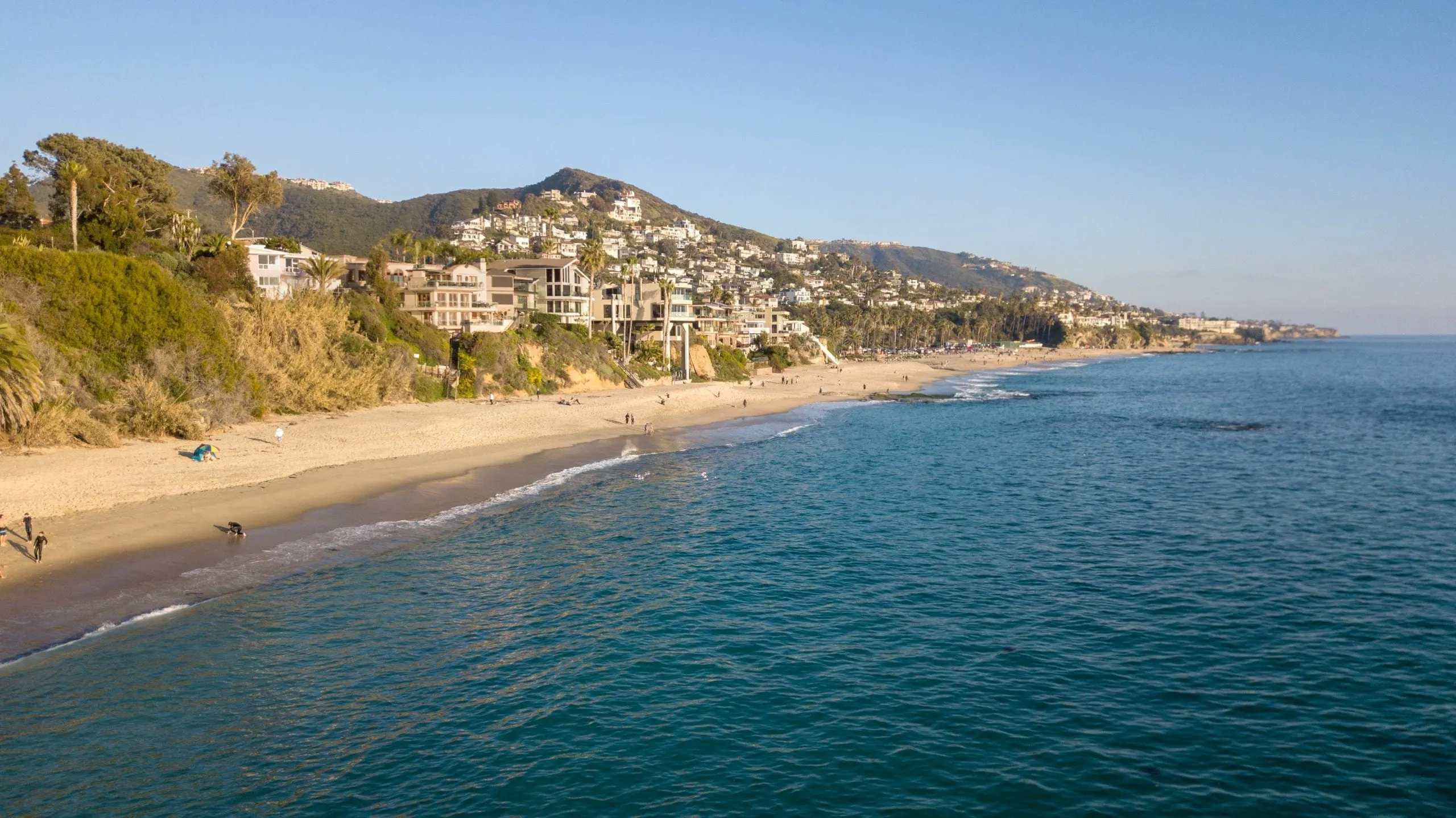 First Date Ideas
First Thursday Art Walk. On the first Thursday of every month, Laguna Beach hosts an Art Walk from 6 to 9 p.m., which is free to the public. During this event, you can explore local galleries and the Laguna Beach area, with diverse exhibits, street entertainment, and a free trolley service to take you and your partner to each location.
Visit the Anaheim Packing District. Located in a renovated citrus packing house from 1919, this historic location is home to dozens of unique vendors, an upscale food court, and plenty of bars to choose from.
Segerstrom Center for the Arts. This is Costa Mesa's spot for all things entertainment. This venue hosts live music, movie nights, stand-up comedy, musicals, and even yoga. There is something for all couples to enjoy here.
K1 Speed in Irvine. This go-kart racing track is the premiere venue for those who have a need for speed. With two different challenge tracks, you can reach speeds of up to 45 mph while going against the clock with other drivers. Challenge your partner to see who the better racer is or try out their state-of-the-art VR Zone.
Hotel Irvine. Saturdays at Hotel Irvine is the day for speciality cocktail classes. Couples can learn from a mixology expert and craft the perfect drink for themselves or their partner.
Sacred Garden at Mission San Juan Capistrano. Take a tour of these historic 10-acre grounds complete with a museum, fountains, perfectly preserved adobe architecture, and a chapel. Guided tours of the garden are offered on Wednesdays.
Indoor Rock Climbing at Sender One. With hundreds of square feet of bouldering and training space, this is a great date spot for couples who love challenging physical activity or are looking to try something new. Sender One also offers yoga and fitness classes for those who maybe aren't so daring.
Richard Nixon Presidential Library and Museum. A political science or history major's dream date spot, this historic landmark is home to over 46 million recorded documents, hours of audio recordings, and thousands of photos from this historic presidency.
Old Courthouse Museum. As the oldest court building in Southern California, it is the home of Orange County archives and has exhibits on local and regional history. Admission is free and it is a unique spot for those looking to learn more about the Orange County area.
Have a Lavender Latte at Morning Lavender. This chic coffeeshop is a great place to relax. Couples can shop at their boutique for stylish, sophisticated pieces and then enjoy some coffee or tea on their outdoor patio. They also host afternoon tea on the weekends. The perfect rainy day date!
Take a Surf Lesson in Huntington Beach. California is one of the most popular surfing locations in the world. Huntington Beach is even referred to as "Surf City, USA". It's a great spot to get comfortable on the board, but if surfing isn't your style, there's still loads to do in the area. Choose from relaxing on the beach, walking the pier, or stopping at one of the numerous outdoor dining options in the area.
Date Night Ideas
Orange County Fair. The OC Fair & Event Center is a 150-acre space home to numerous events each year, including the Orange County Fair. It's the perfect date night location for couples looking to have some classic fun while enjoying the best that OC has to offer.
OC Night Market. This nighttime bazaar is a large-scale market with over 250 vendors to choose from. They sell food, crafts, art, and more, with music and other live entertainment attractions. It is truly a date night experience like no other.
See a Concert at The Observatory. This premiere music venue is Orange County's spot for great music with a varied line-up of entertainers each year. Couples can start out with a bite to eat at one of Orange County's best restaurants (see the section below) before going to one of these awesome shows.
Have a Wine and Paint Night at Pinot's Palette. Couples can sip on their favorite drinks while painting their own masterpieces. It's a great way to try your hand at art while spending time with your partner.
Century Theaters. This movie theatre chain screens a mix of classic and contemporary films. With stadium seats and multiple screens, these are the theaters to choose for a movie night date.
Regency Lido Theatre. Open since 1939, this theatre is a piece of California movie history. Located right by the beach, they show foreign and independent films so movie lovers can enjoy films that aren't quite so mainstream.
Medieval Times. A truly unique date experience, couples can go back in history with Medieval Times. Enjoy a four-course dinner free of utensils in this historic castle and be treated to a show of jousting, horses, and falconry.
See a Show at the House of Blues. Southern dishes and live music? It doesn't get much better than that. You and your partner can have a delicious dinner while being treated to a show in-house.
Soak it up in a jacuzzi tub. There is nothing like a staycation! If you want an epic staycation in Orange County you will want to add a jacuzzi tub. Here is our ultimate list of California Hot Tub Suites including our fav in Orange County. Here are some awesome jacuzzi suites in LA.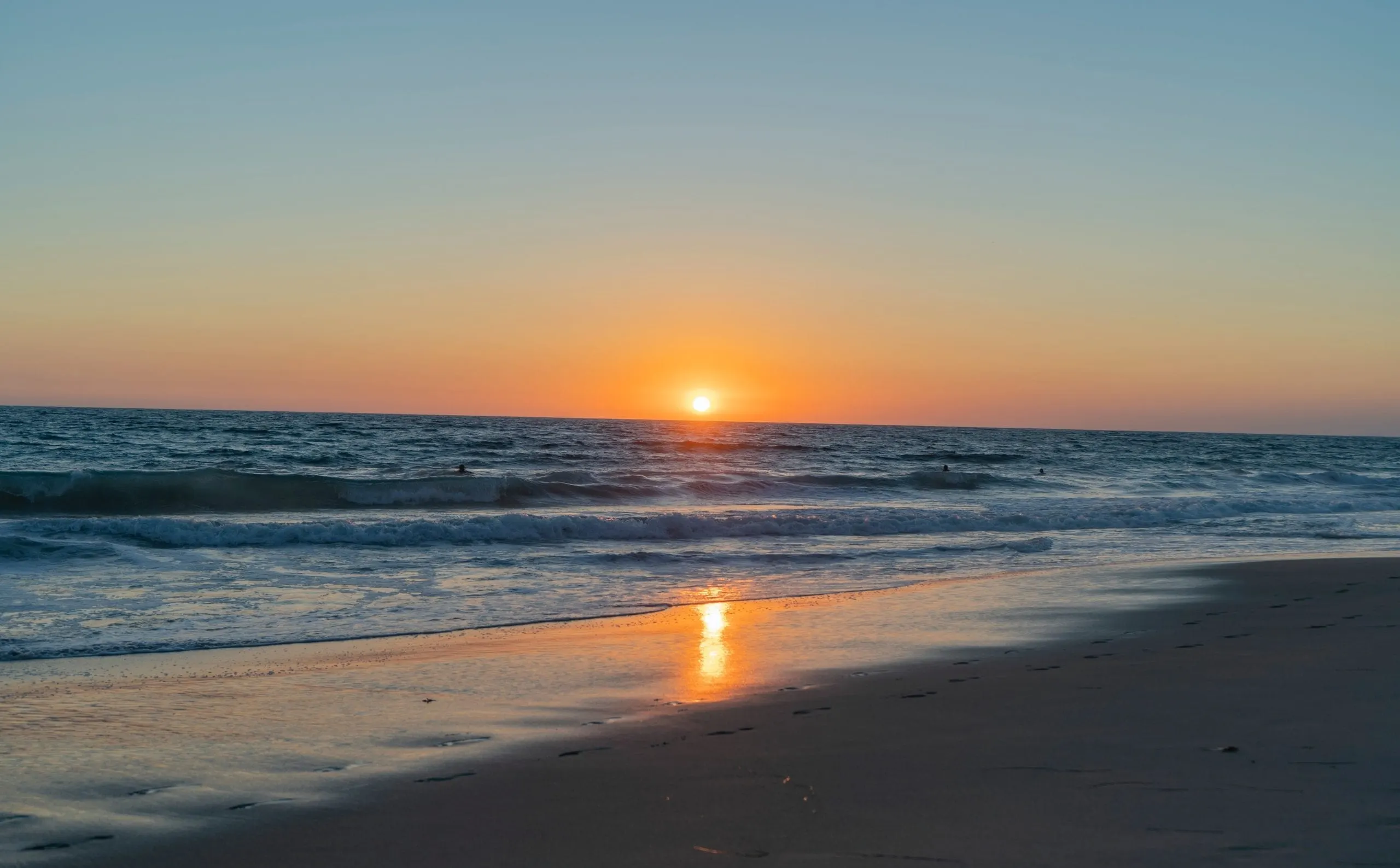 Go to the Beach. In addition to the aforementioned Huntington Beach, you can also visit Corona Del Mar State Beach, which has half a mile of shoreline and opportunities to swim, surf, and even play beach volleys. Victoria Beach is the backdrop for famous shows like Gilligan's Island, and here you can explore local caves, a pirate tower, and a man-made swimming pool.
Fullerton Bike Loop. Couples can spend time together while getting some exercise on these 28 miles of recreational trails.
Visit Food Halls in Downtown Santa Ana. With dozens of spots to choose from, couples can enjoy on milkshakes, cocktails, fried chicken, sweet shops, homemade ice cream, and various ethnic cuisines.
Dave and Buster's. This expansive adult arcade serves food and drinks while also offering all kinds of unique, interactive games.
Explore the Streets of Old Towne Orange. With art galleries, restaurants, and numerous speciality shops, including antiques and collectibles, Old Towne Orange is a great place for couples to spend a night out.
Camelot Golfland. Located in Anaheim, this mini golf range offers affordable packages for couples to enjoy a night of entertainment. They also have an arcade, water slides, and laser tag.
Balboa Island. This famous harborside community is home to coastal shops, fresh seafood, and restaurants that serve iconic desserts like the Frozen Banana.
Carbon Canyon Regional Park. Can't get enough of the beautiful outdoors? This 124-acre park is a great place for couples to picnic, fish, or take guided nature tours and explore the numerous trails.
Pacific City. This beach front mall is packed with restaurants, mini golf, high end shops, and live music events. Even if you don't have money to spend, this is still a great place for couples to just walk around and enjoy the activities going on around them.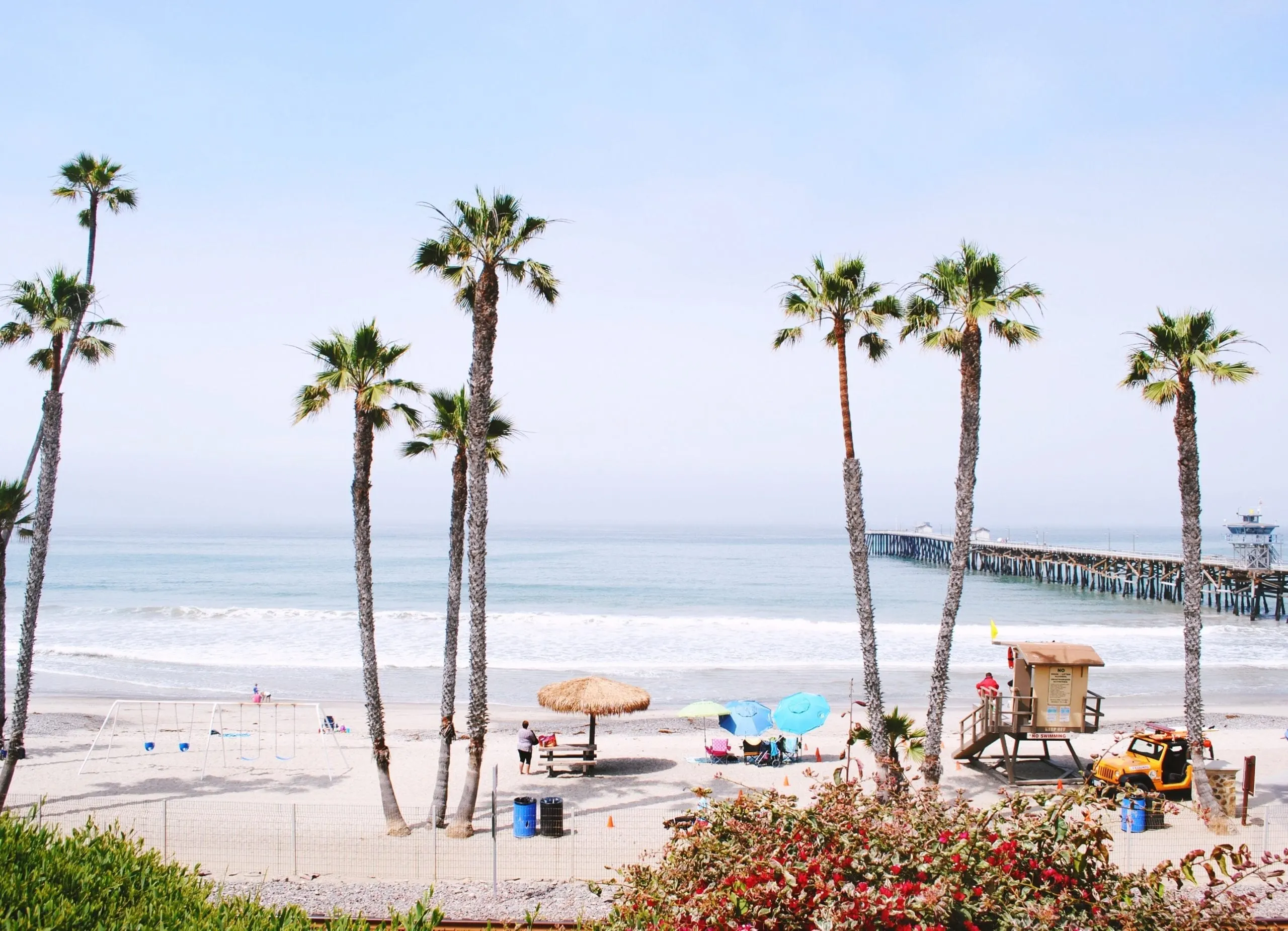 Date Ideas in Newport Beach
Pirate Coast Paddle Company. Couples can rent canoes and kayaks to explore the beautiful Newport harbor. For beginners, Pirate Coast also offers lessons and group excursions. This is a great way to explore the city from a different viewpoint.
Duffy Boat Ride. This electric boat rental in Newport Beach offers two-hour boat rentals for $219. The boats are protected with an overhead canopy and window enclosures so that you and your partner can go out in any weather.
Go Wine Tasting at Newport Beach Winery. Wineries are an inherently romantic destination. At Newport Beach Winery, all tastings are private events. Gather some of your friends for a fun, intimate group date experience. Tours of the 3.5-acre property, including botanical gardens and koi ponds, are including with the tasting package.
Crystal Cove State Park. With 3.2 miles of beach located on 2,400 acres of land, Crystal Cove is home to gorgeous seaside views, canyons, and beach houses. You can even rent one of these houses for a beachfront vacation!
Orange County Museum of Art. Do you or your partner have an affinity for art? OC's contemporary art museum is open Thursday through Sunday and admission is free. Explore the museum's unique and moving exhibits from some of the best and up-and-coming local artists.
Go Shopping at Fashion Island. Couples with a great sense of style should definitely make a point to visit this spot. Fashion Island has numerous designer boutiques, elegant dining options, and a movie theatre, making it the perfect date night spot.
Upper Newport Bay Nature Preserve. This 135-acre park is located on the gorgeous bluffs that surround the Newport Bay. It has hiking and biking trails as well as an information center for visitors to learn about the expansive land. It is also home to over 35,000 birds, so avian enthusiasts should absolutely stop in and try to spot some of the species that call this preserve home.
The Spa at Pelican Hill. There is a certain intimacy that comes from a couple's massage. Pelican Hill's spa promotes serenity and relaxation, and couples should not pass up on an opportunity to participate in their wellness retreat. They offer facials, body treatments, a salon, and massage therapy. This is an especially great spot for new parents who are looking to decompress.

Romantic Things to do for Couples
Wine Tasting. Laguna Canyon Winery is a boutique winery that holds special events on the first Friday of every month in addition to monthly plated dinners. Stop in for a tasting or sign up for one of their special monthly events. Orange Coast Winery has tasting on weeknights and all day long during the weekends. They create special seasonal wines and offer delicious foods to pair with their tasting wines. Rancho Capistrano Winery is Orange County's largest winery. In addition to delicious bouquets and tasty snacks, you can also bring your dog!
Take a Gondola Ride Along the Newport Canals. This romantic hour-long excursion comes complete with sparkling cider and gourmet chocolates. Couples can enjoy an intimate outing along the beautiful Newport harbor, a perfect idea for a sunny day.
Go Whale Watching in Dana Point. Whales are one of the most majestic animals on this planet. Whale watching tours leave out of Dana's Wharf and last about two hours. Couples can spend a day on the water and try to spot whales, dolphins, or maybe another fantastic creature of the sea. On Tuesdays, the whale watching tours are half-priced!
Take a Cooking Class. Couples can bond over learning some new recipes that they can make together in the future. Orange County's Hipcooks offers hands-on cooking classes for all skill levels. TSpons hosts cooking parties and offers instruction on all different kinds of cuisines, such as sushi, Thai, and pastries. Le Gourmet uses state of the art appliances to aid in their instruction of their classes. They also offer lessons on how to craft the perfect French macaron!
Fullerton Arboretum. This 26-acre botanical garden is home to plants from all over the world. Couples can enjoy the beauty of California's nature that is carefully preserved within these grounds.
Walk the Valido Trail. Located in Laguna Beach, this 1.1-mile trail allows couples to enjoy a nice day and beautiful coastal views.
Ride the OC Wine Trolley. You and your partner can snack on food and wine while learning more about Orange County through this historic trolley tour of the city.
Go for a Hike. The Full Moon Hike from the Irvine Ranch Conservancy is a unique opportunity. Couples can enjoy this romantic 3-mile hike through the canyons of Irvine, getting to see the land through the amorous lens of moonlight. Alternatively, intermediate hikers can try the Quail Trail, a 2.5-mile track that is best suited for the light of day.
Enjoy a Beach Bonfire. Watch the sunset down at Huntington Beach or Bolsa Chica and let your bonfires blaze. There's something a little magical about being on the beach at night, and it's a great opportunity to cuddle up to your partner and listen to the waves crash by the firelight.
Bolsa Chica Ecological Reserve. This 1,300-acre coastal estuary is home to open water, mudflats, salt marshes, and coastal dunes. Over 200 avian species are located within the reserve, and there are also four miles of hiking trails. Couples can get a taste of the great outdoors and explore some of California's beautiful, varied wilderness.
Restaurants, Bars, and Cafes for Dates
Orange Hill Restaurant. Nestled right in the hills of Orange County, this restaurant boasts elegant dining in a luxe atmosphere. It offers spectacular views of downtown Los Angeles, the coastline, and even fireworks from Disneyland.
Summit House Restaurant. This steakhouse located in a hilltop manor offers fine English dining with classic Yorkshire pudding.
The Cellar Restaurant. This upscale French restaurant serves award-winning cuisine and cocktails. You can choose to dine in their dimly-lit basement for an intimate speakeasy feel, or move upstairs to their outdoor villa space for an atmosphere that is more airy and relaxed.
The Fifth Rooftop Restaurant & Bar. This rooftop bar serves craft cocktails that pair perfectly with their sumptuous menu. In addition to stunning skyline views, they have live music and firepits for a fun, cozy atmosphere.
Visit a Coffee Shop. Hidden House Coffee is a green coffeeshop with ethically sourced ingredients that serves all kinds of sweets and pastries. MAZ Café Con Leche is a spacious and distinctive spot that also serves as a coworking café for those who need an office space. Couples can spend time together while also getting some work done and enjoying a nice cup of coffee. Portola Coffee Roasters is an eclectic space where baristas serve the house-roasted coffee in lab coats. Contra Coffee and Tea is a unique, minimalist space with coffee and tea on draft in addition to tasting flights.
Lola Gaspar. A cozy tapas joint in an intimate space, this cocktail bar and taqueria has a Latin and Spanish influence. This is a great spot to begin a night out or to wind down after a night on the town.
The Deck. Couples can enjoy Laguna Beach's oceanfront dining spot, serving fun cocktails and fresh seafood with a traditional American menu. After finishing your meal, you and your partner can head down to the beach for a relaxing stroll along the shore.
The Hobbit. This a truly unique restaurant experience. Couples can enjoy a multi-course French dinner that begins in a wine cellar and then moves along with each course until you end upstairs in an elegant, intimate dining space. Entrees change weekly to reflect seasonal menu items and the chef's preference.
Hello Kitty Grand Café. Now this may not seem like a spot every couple would enjoy, but it is definitely somewhere that piques everyone's interest. This cutesy spot offers afternoon tea, pastries, and a cocktail service on Friday and Saturday nights from 5 to 9:30 p.m. How many people can say they've had a Hello Kitty themed cocktail?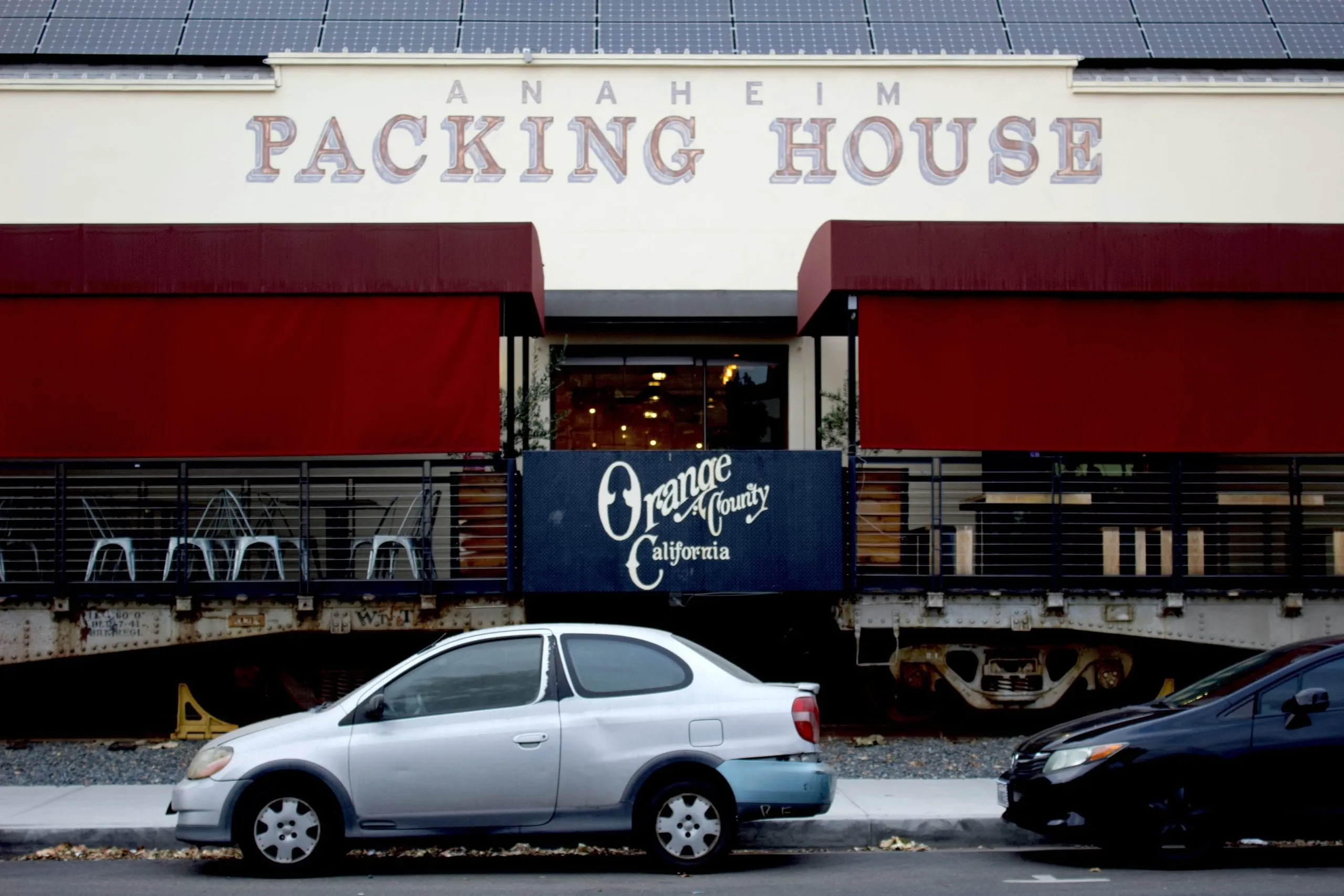 Seasonal Date Ideas
Winter. The Irvine Spectrum Center is home to a romantic outdoor ice skating rink. They also host drive-in movies during the holidays, as well as a tree lighting ceremony and a candy cane scavenger hunt.
Spring. Tanaka Farms is open daily from 9 a.m. to 5 p.m., and the spring is the best time to go strawberry picking. There's nothing quite like a freshly picked strawberry right from the farm.
Fall. Tanaka Farms is also the place to visit come autumn. Go pumpkin picking at their very own pumpkin farm or stock up on some of their fall harvest at their market.
Summer. There's no place like the Balboa Fun Zone. Located on the famous Balboa Island, nestled right between the ocean and the harbor is a spot where everyone can have a good time. The Fun Zone has been around for over 80 years and hosts numerous dining options, a Ferris wheel, and an extensive arcade.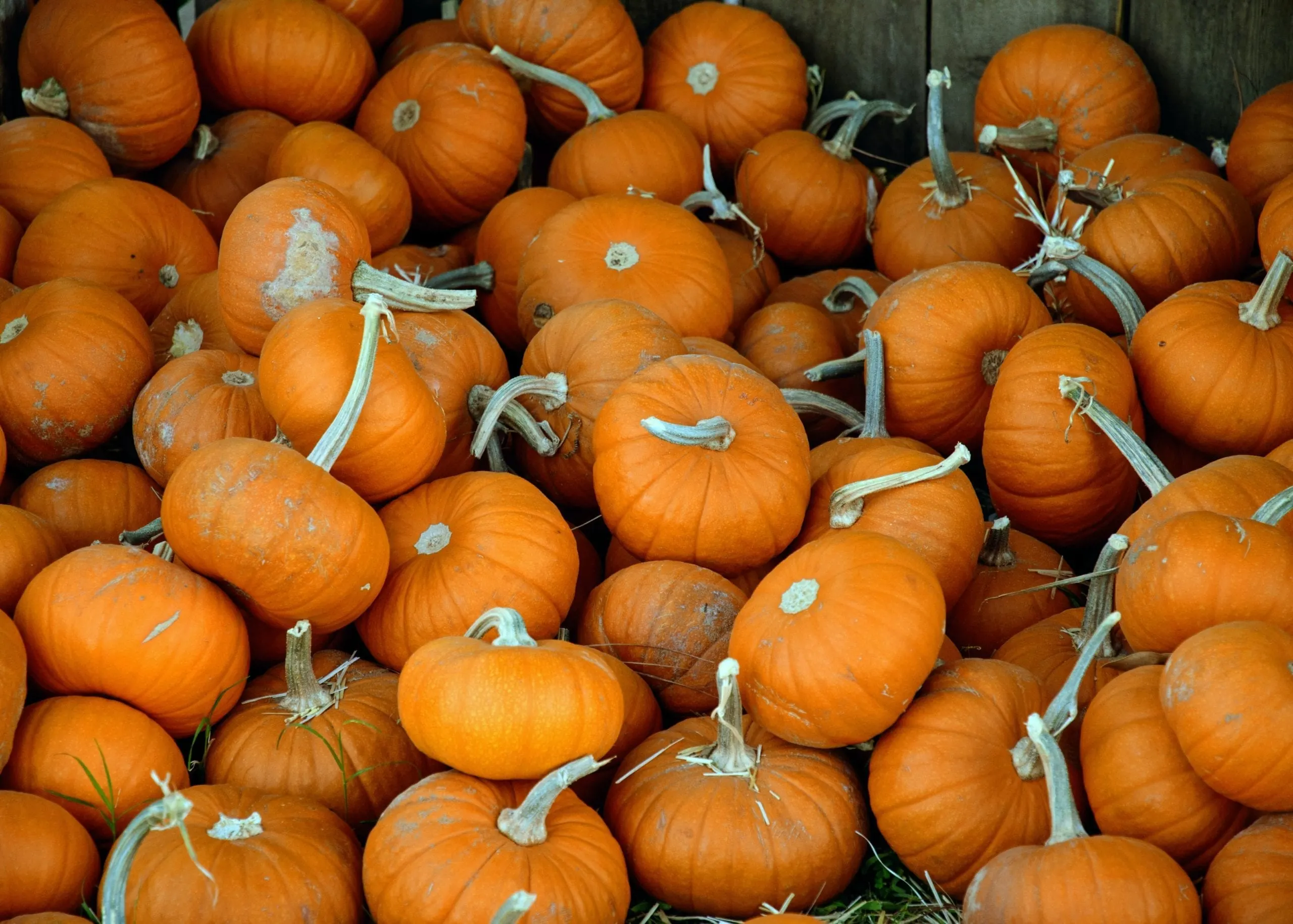 **
Tip: You can use some California or Los Angeles Quotes to caption your IG pictures after the fun ends!
Feel like just staying in? Check out our stay at home date ideas or indoor date ideas for some fun things to do! CA
What's next?
Coffee Time? Coffee Shops in Long Beach CA
***