Looking for fun date ideas in Pittsburgh?
Look no further! Pittsburgh Pennsylvania is a great place to be for couples as they are heaps of fun activities for couples.
Whether you want to spend your days chilling at an urban oasis or finding some of the best coffee shops in the city- we have you covered with the most romantic things to do in Pittsburgh at night for date night and also during the day! The most romantic date spots right here.
Romantic Things to do in Pittsburgh for couples
Date night ideas
Acacia Cocktails. If you two enjoy a tucked away, speakeasy bar, then Acacia is perfect! The setting is dimly lit, and the drinks will have you two buzzing and flirting. Hopefully planning for the next date night.
Il Tetto. This rooftop beer garden offers over two dozen beers on tap, a light menu you could come back for more of, and amazing views of downtown Pittsburgh, while getting to know your date under the glass roof.
Piccolo Forno. Italian cuisine and wine! That's it, that's all! Oh, it's also BYOB, so grab your favorite bottle of wine to pair with your favorite date and grab a bite to eat at Piccolo.
The Melting Pot Restaurant. This restaurant believes that their fondue can bring people together. So, what better place to bring someone together, especially a potential or seasoned couple, then here! You can gaze in their eyes while dipping your food in hot melted cheese or chocolate. Don't burn your mouth!
Exceptional Limo. Take a tour of all Pittsburgh has to offer in a luxurious, romantic limo ride. You and your date can sit back, relax, and get to know one another and let someone else drive you around in style.
Altius. The slogan at this romantic restaurant is an "Elevated Dining Experience". Elevated is correct! Enjoy a romantic dinner on the rooftop overlooking downtown Pittsburgh. The view at night is amazing and the food is organic and made to perfection.
First Date ideas – Adventure & Nature dates
Urban Air. For this date night, you two will have options. Not only can you bounce around freely in the air, but you can also rock climb, enjoy some VR action and even fly on the Sky Rider. I'm pretty sure you two will want to come back, so get ready and plan for your send date!
Treetops. Enjoy a romantic dinner in this treehouse restaurant. When the sun begins to set, you two will enjoy fine dining with illuminating walkways and your own chef. This place is by reservation only, so make sure you book soon, tables go fast!
Cool Springs Mini Golf. If it's a cool fall day or chilly fall night, mini golf at Cool Springs is always ideal. They offer private rentals on their pavilion and even lessons, for those who are looking to step their putting game up!
Rolling Hills Ranch. Take a tour on a Clydesdale in over 70 acres of land. You don't need any experience to ride. There will be a professional to teach you and your date how to ride, all while enjoying one another's company.
LumberjAxes. It's all about your stance and aim. Can you throw and axe and get it to hit the bullseye? There are over 4 locations, some are BYOB or full-service bar! I say drink after you throw the axe!
Pittsburgh Zoo and PPG Aquarium. The holiday season at this zoo is just in time for giving you Winter Wonderland vibes. Enjoy the drive-up winter lights exhibit or go inside and see all the reptiles and mammals you want! You two can warm one another up by the yule tide fire after. One of the best winter date ideas in Pittsburgh.
Beechwood Farms Nature Reserve. Birds chirping songs of love to the nest couple walking the trials. That would be you two! Over 100 acres for you two to explore, climb and enjoy!
Phipps Conservatory and Botanical Garden. Going to visit this botanical garden and conservatory is perfect for this time of year. They have a holiday magic show with lights, displaying their winter flowers! You can take tour and see which flower is your dates favorite.
Falling Water. A home turned museum, in the middle of the woods, built into a tree house; spells R-O-M-A-N-C-E. You two can enjoy a private brunch or dinner tour. You get an exclusive look at the home and some areas that are restricted to the public.
Casual date ideas in Pittsburgh
Arcade Comedy Theatre. Great laughs and arcade games. I mean you two are there for the show, but it doesn't hurt that they added few arcade games in the lobby while you're waiting for the show. Laughter always brings two people together.
Constellation Coffee. There's nothing like a hot cup of coffee with the one you want to love one day. They opened their new outdoor seating and pollinator garden, for those who want to have a more intimate coffee date.
Rivers Casino. Which one of you is lucky? Try your hand and luck at this beautiful casino by the river! There are tons of tables to try your chances, and plenty of drinks and food to keep you moving around. Make sure you check out their website before visiting, so you can see their month full of events and performances!
Wigle Whiskey Distillery. Get a little wiggly and tipsy at the Wigle Room. They always have a calendar full of events, that include cocktail making and even making appetizers to soak up the whiskey! Make sure your date doesn't wiggle away from another date and take them to this bottle shop and cocktail bar.
Kil'n Time. Kil'n time making art, creates the perfect date night. You two can make one another pottery and BYOB. There's a lot of BYOB going on in Pittsburgh. Hey, how about you two make a wine carafe!
The Original Oyster House. This restaurant is one of Pittsburgh's staple eating spots! Oysters heighten the libido and make for good conversation learning about the history of the place! This family has been making fresh seafood for over 100 years, so you know it's some good food! Bon appetite!
Build a Bear Workshop. Create a gift for your date that they will remember. Customize a bear for them and make it special. There's something sweet about a cute bear for your honey!
Painting with a Twist. It's painting with a twist because you can bring your own bottles. Yes, its BYOB again! Pittsburgh is amazing, isn't it? Check the calendar of events to see what the upcoming portrait will be to paint, or gran a paint at home kit for sip, and paint at home with your date.
The Kitchen by Vangura. You and your date can enjoy a unique date night experience. Some of Pittsburgh's top chefs gather here to give culinary lessons and lets you join them for a live cooking event.
Duquesne Railway Incline. Pittsburgh does have some steep hills. It just so happens that this railway offers rides on the trolley on one of the steepest hills they have. Fare is paid in exact change by cash only.
Cheap date ideas in Pittsburgh
Arsenal Bowl. Bowling just got cheaper! With deals for every day of the week, you two can just randomly pick a day and go have a blast! Bring out that competitive spirit in the both of you.
Franktuary. If you love franks, then you two will have a blast eating here! A menu full of different toppings for your dog, and even vegan friendly, non-GMO options for the meatless lover in you! You and your date can try them all!
The Andy Warhol Museum. Every Friday is a date night with a deal at this museum. Tickets are only $5, and they're open late! Get to know all there is to know about the arts and the discoveries Andy Warhol contributed to our culture.
Neville Roller Dome. Roll on down to Neville Roller Dome to show off your smooth skills. Even if you don't have what it takes to get around the rink, they offer lessons! There's always an event going on during the week, so you two can have a week full of fun!
Mr. Nice Guy Games. Ok, so if you don't feel like going out, you can make this date night full of fun and intimacy. With hundreds of classic and some new board games, card games and trivia, this will give you two something to talk about for years to come! They even have role playing games to spice things up between the two of you.
Bicycle Heaven. A museum full of bicycles. Old, new, antique, customized, and colorfully painted! Heaven on two wheels! Any donation amount is appreciated by the owners and staff, so pay what you feel comfy with!
Revel. The Revel Hour has live music, and happy hour easts and drinks for the music lovers! Weekdays for only two hours, you can enjoy this delicious happy hour. On Fridays they have live music!
23rd and Vine. Outdoor wine sipping, shopping while you sip, or just sit and sip! Either way, you two have a variety of wine to taste and feel bubbly over. They happy hour specials are Tuesday through Sundays, so you two can go six days a week!
Liberty Magic. Come and get an up close and personal look inside what that magician is hiding in his hat. You and your date will leave with your mouths on the floor. Discounts on memberships and those who subscribe, so you and your date can become regular guests and maybe learn a few of the magicians' secrets.
Cellar on Penn. Hand made pasta, fresh bubbly, and trivia nights weekly. I mean what more could you ask for to make your date night fun, tasty and exciting!
Pittsburg Glass Center. This place blows, literally! Enjoy a free tour ($5 suggested donation accepted but not required) and see all these artists have to offer! Over three different studios to see and you two can even get a glass to go kit to take back home to have a more intimate glass creating date.
Chatham University Arboretum and Labyrinth. At this college campus lies a hidden 32-acre arboretum. Filled with Japanese garden, river birch and a gorgeous labyrinth. The perfect place for a casual stroll and convo for a date, and even a quiet place to meditate and connect. It's totally free, but call first, so you two will know where to park.
Randyland. This home turned art exhibit is one of Pittsburgh's hidden gems. The owner purchased the home in the 90's, began painting, and the rest is history. You two will enjoy this weird, quirky, and bright home turned art exhibit!
Mt. Washington. Walking to the top Mt. Washington to see the best view of Pittsburgh. Plenty of opportunities to get to know one another to plan another date. They also have some eateries in case you two get hungry, but I think you'll be too wrapped up in your convo to notice.
Allegheny Landing. You two can take some memorable photos at this beautiful park! Snap a few photos by the Warhol bridge, and maybe you can sneak a kiss looking at the city's skyline.
Trundle Manor. This tourist attraction is not like your usual home turned museum. This family has a collection of taxidermy artifacts, cleavers, surgical instruments, and more! The family hasn't killed anyone, they just collect things that have! They accept any type of donation, cash, surgical tools and even booze!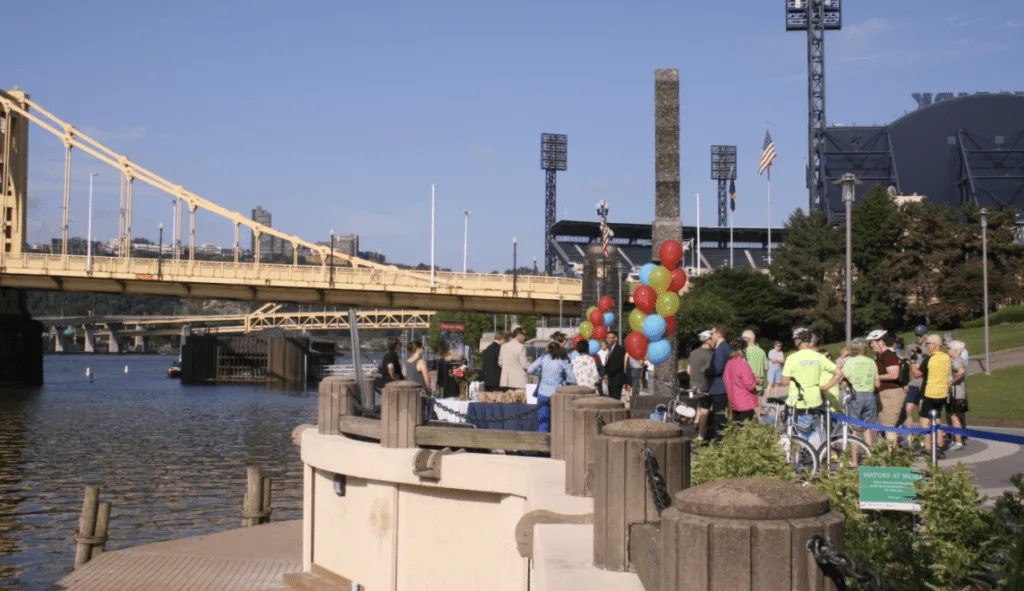 Unique Couple Activities
Carnegie Science Center. Ok, so the science center isn't just about children learning about robots and static electricity. The science center has things for adults to do as well, 18 and over only! Date night just became more fun and entertaining.
Crate Cooking School. Show off your cooking skills by taking a cooking class or get some expert help so you won't embarrass yourself. Either way, it's romantic and perfect for date night. Have the chef cook for you two or you cook with the chef! Bon appetite!
The Imaginarium. Are you and your date ready to enter one of the hardest, most diabolical puzzles of your lifetime? Too much? Ok, well this is sure to give you two an experience you won't forget. Don't lost your date and plan for your great escape!
Gateway Clipper Cruises. You two can enjoy a private cruise, dinner and drink cruise or a simple sightseeing cruise. Family owned and operated for over 50 years. With over 5 boats to choose from, sail away in love with your date.
Pittsburgh Ghost Tours. Pittsburgh is not only known for it's tough as iron population, but also for some of the most haunted sites in the state! Take a tour if you dare, to see if you will be lucky enough to have a ghostly encounter. Make sure your date can handle a scare or two!
Duck Donuts. Who doesn't love a custom, made to order donut? Here at Ducks, you can customize your own donut or order from their seasonal and classics menu. They also offer expresso, coffee, and donut sandwiches! Sugar for your sugar!
The Weeping Glass. A drop of blood, a chicken foot, and some myrrh mixed into a cauldron to create a love spell that even the hardest heart couldn't ignore! This magical shop is full of tarot cards, coffin nails, crystals, candles and more! Create a bond that only the local witch doctor can break!
McDonalds Big Mac Museum. Now, who doesn't love a burger, with two all-beef patties, special sauce, lettuce, cheese on a delicious sesame seed bun?! You get to eat one of Mickey D's most iconic burgers and learn the history behind it! Just follow the giant Big Mac!
Mattress Factory. Another weird, artistic adventure for your date night! Admission is free if you two are members, and the exhibits are unlike any you've ever seen. Some are interactive and all are extraordinary!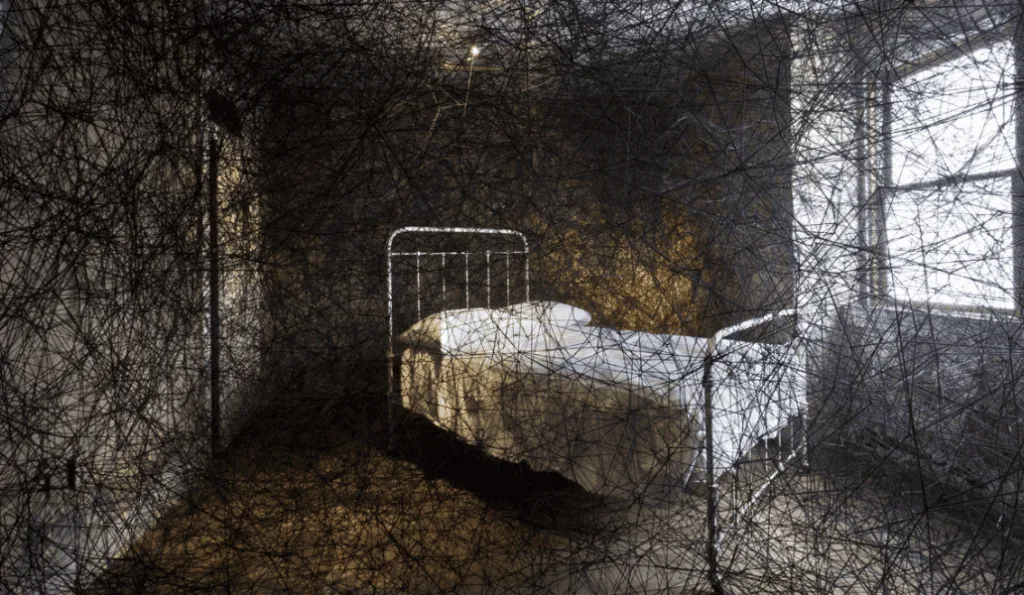 ***