Looking for date ideas in Portland Oregon?
No more at home date ideas with these fun and unique Portland dates.
Whether you are looking the net for a list of the most romantic places in Portland or just looking for something new and interesting to do, we have you covered with the best things to do at night and during the day.
The best date spots in Portland Oregon (and even some quarantine date ideas!) here.
Date Ideas in Portland Oregon: 50+ Romantic things to do for Couples
Escape rooms for the couple who loves mysteries
Escape Games pdx- If you are a couple that loves puzzles and games, this is a perfect date idea! This escape room has 6 unique rooms, each with 60 minute time limits! Most of the costs are $125 for 2-4 players and an extra $35 per additional player! (up to 6).
Hour To Midnight- Hour To Midnight is a busy spot among visitors and tourists! Their website states 'Our theatrical background gives us knowledge on how to create a new world of existence in a room.' which proves how unique they are!
Classic coffee and tea dates
Tea bar– This tea bar is modern, and a place to simply relax! With popular drinks such as a Ginger Lemon Tea Toddy or an Iced Vanilla Matcha, it would be an excellent date idea for the couple who can't get enough of tea!
The Tao of Tea– The Tao of Tea has an amazing selection of tea and snacks and is said to be an amazing place for reading, writing, studying and hanging out. It is a relaxing place and one everyone should try!
In J coffee– This coffee shop is located down the street from Portland State University, and is a tucked away spot that might be easy to miss at first, but is an amazing spot! What makes In J so special is the spin on a specialty coffee shop, offering coffee from Yunnan and Chinese-style drinks!
Deadstock Coffee Roasters– This is a unique offer shop as it is the one and only sneaker themed coffee shop! Deadstock Coffee Roasters provides visitors with sneaker-stencil lattes, but also serves as a hub for the neighborhood and community!
Date Ideas for the nerdtastic couples
Guardian Games– This is a massive game store! It is the perfect spot for any couple who likes playing games, as it offers all kinds of games and game related events with tons of space to play!
Floating World Comics– Calling itself "the record store of comic stores," this airy comic book store houses an inventory of obscure titles shelved alongside mainstream selections, plus volumes of cutting-edge graphic art and design.
Ground Kontrol- Ground Kontrol is a two-floor adult arcade and is filled with vintage video games and pinball machines! It also features a beer and wine bar, live music and DJs on weekends and a steady stream of joystick-related events, so you can enjoy a drink or two while you have fun!
Oregon Museum Of Science and Industry– This is the perfect date for the couple who loves science! This science museum has five enormous halls bring science to life with hundreds of interactive exhibits and displays. You can experience live lab demonstrations, see a movie on a four-story-tall screen, explore the stars in a planetarium and even tour a submarine.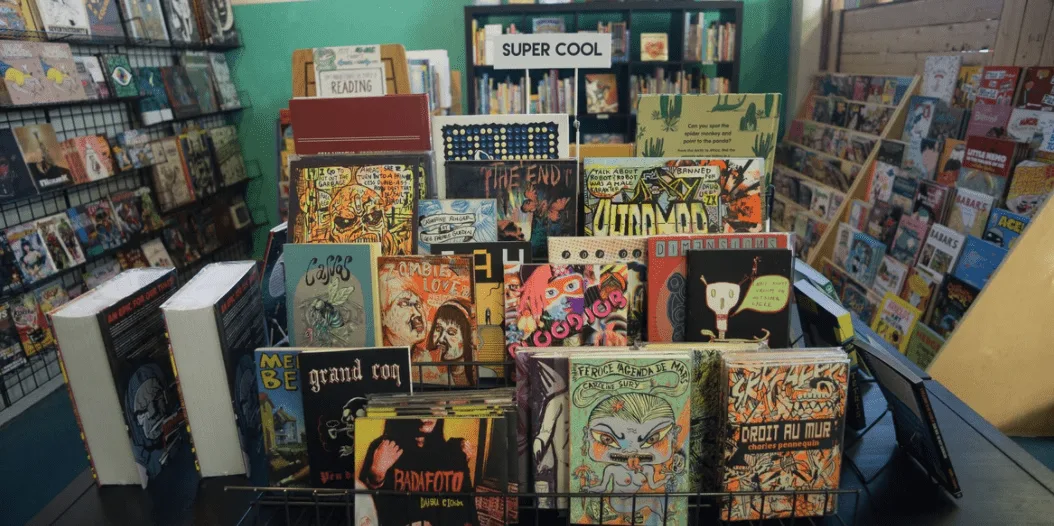 For the drinkers: Date night ideas Portland Oregon
Away Days- Away Days is attached to a soccer bar, making it a great spot for entertainment! If you go here for a date night, it is also an amazing spot to sit and watch the soccer game as you sip on a beer!
The Civic Taproom & Bottle Shop- This taproom and bottle shop features 12 beers, 4 wines, and 6 ciders! It also features 8 doors of bottles from around the world, letting it be the perfect place to try a variety of drinks offered!
Double Mountain Brewery– Double Mountain's beers are served up unfiltered and long-aged, to deliver maximum flavor and character! That is one thing that makes this place so unique, the greatness of all of the drinks!
Ex Novo– This is an excellent Brewery that is popular in Portland, Oregon! What makes it even better is the fact that 100% of net profits go to charity! If you are the couple who loves drinking, as well as giving back, this would be a great place to go to!
For the sporty and outdoorsy couple
Spirit 77- You can visit this Blazers- themed bar during the NBA season and pregame! This specific bar is named after the Portland Trail Blazers and features four TVs, a 12-foot projection screen, foosball, darts and indoor bicycle parking!
Boxer Ramen– Located in the downtown area, it would be a perfect date idea! From the Spring through the fall, you can go and eat Ramen at this wonderful spot before watching a soccer game!
Providence Park- This stadium was build in 1926 and was expanded in 2019 to offer more views and places to eat and drink! This stadium is home to the Timbers and Thorns soccer teams and their fans!
Fireside– Fireside is a neighborhood bar and restaurant that serves food and drinks in an outdoor setting! Think of a place with an elevated campfire, barbecue and picnic fare!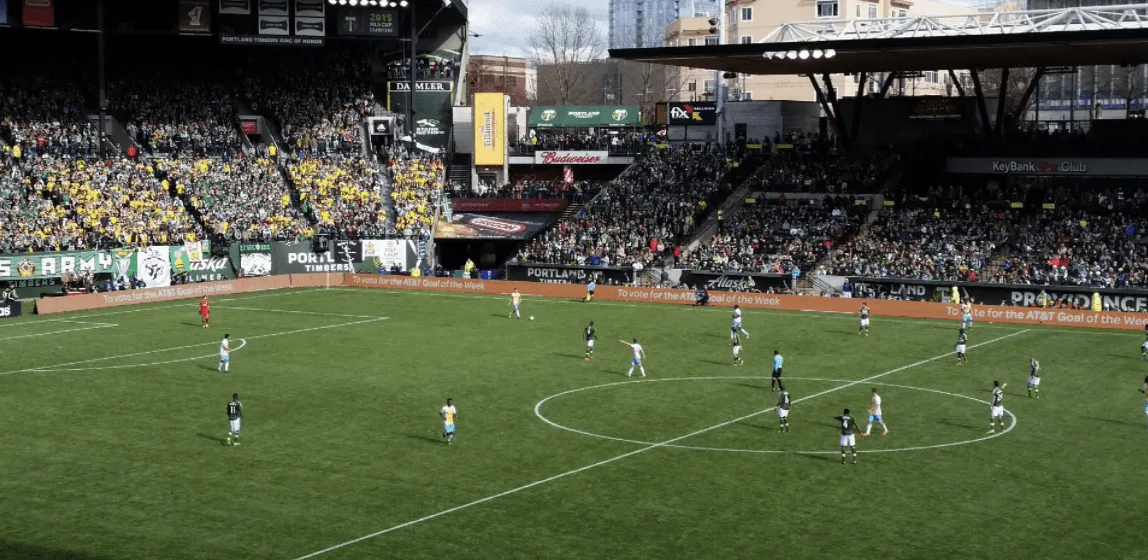 For the Nature Loving Couple
International Rose Test Garden– The couple who wants to go on an relaxing, romantic date, visit the International Rose Test Garden. The roses begin blooming in the month of April, and end around October. The best time to visit would be in June, where all the roses are at the greatest bloom! There are over 7,000 rose plants of approximately 550 varieties! This is where Portland's nickname 'City of Roses' came from.
Portland Japanese Garden– The Portland Japanese Garden is considered the most authentic Japanese Garden outside of Japan! You will be able to walk the hillside and see native tress. The garden is complete with garden centers, classrooms, a Café and a gallery space! The suggested duration time is 1-2 hours.
Washington Park– This is a beautiful park, surrounded by flowers, hills, and forests! It is also right by the zoo, making for an excellent spot to spend the day! The park is on a large hill and Is a perfect place for tourists to go and visit and explore.
Lan Su Chinese Garden- The Lan Su Chinese Garden is located in the middle of the city, but is a quiet and relaxing place to visit! There is a lake, waterfalls, and a koi pond in the garden as well, which makes it even more relaxing. Lan Su Chinese Garden is based on a 2,000 year old Chinese tradition! Duration time is <1 hour.
Forest Park– Located in the heart of the metropolitan area, Forest Park is a Portland icon! It is 5,100 aces of trees and leaves; everything you would want to see if you are looking for a real forest visit! It is considered a great hiking trail as well!
Chrystal Springs Rhododendron Garden– This Garden is located on 7 acres of land! It includes lakes, waterfalls, fountains, and wild life! It would be considered a relaxing date, especially for the nature lovers!
History and Architecture Date Ideas
Pittock Mansion- For the couple who loves history and architecture, go visit the Pittock Mansion! You can view the city from the mansion's vantage point, and can explore the restored Mansion. The Pittock Mansion is a 23-room French Renaissance-style château and is a great spot for a date!
The Grotto– National Sanctuary of Our Sorrowful Mother- The Grotto is considered an architectural masterpiece! It was built in 1991 and sits on top of a 130' cliff. The North Wall is made entirely out of glass, and is gorgeous! It is also an excellent place to go if you are religious, as it shows Our Sorrowful Mother.
Portland Art Museum– The Portland Art Museum is located in two buildings, and is a great place for locals and tourists! It has a great variety of Art, including Northwest Indian Art, and early Chinese artifacts.
Hiking and camping dates
Eagle Creek Trail Park- For the couple who loves long hikes and being outdoors together, this Trail Park is for you! The suggested duration time for Eagle Creek Trail Park is at least 3 hours! The trails all differ in miles and minutes it should take you, but each one is a beautiful experience!
Portland 4T Trail– This is an excellent trail to hike for first timers in Portland, or if you are wanting a nice and relaxing hike!
Leif Erickson Trail– This is an 11-mile running trail, and a great idea for couples to get their exercise in! You can enjoy this trail by walking, running, or riding your bike! The trails are wide enough for multiple people to be on at once, but still relaxing and spacey enough to enjoy!
Wildwood Trail- This is a 10-mile running trail, with a breathtaking scenery! It's been said that this is an excellent alternative to the gym; go enjoy the beautiful scene outside, as well as get your steps in as a couple!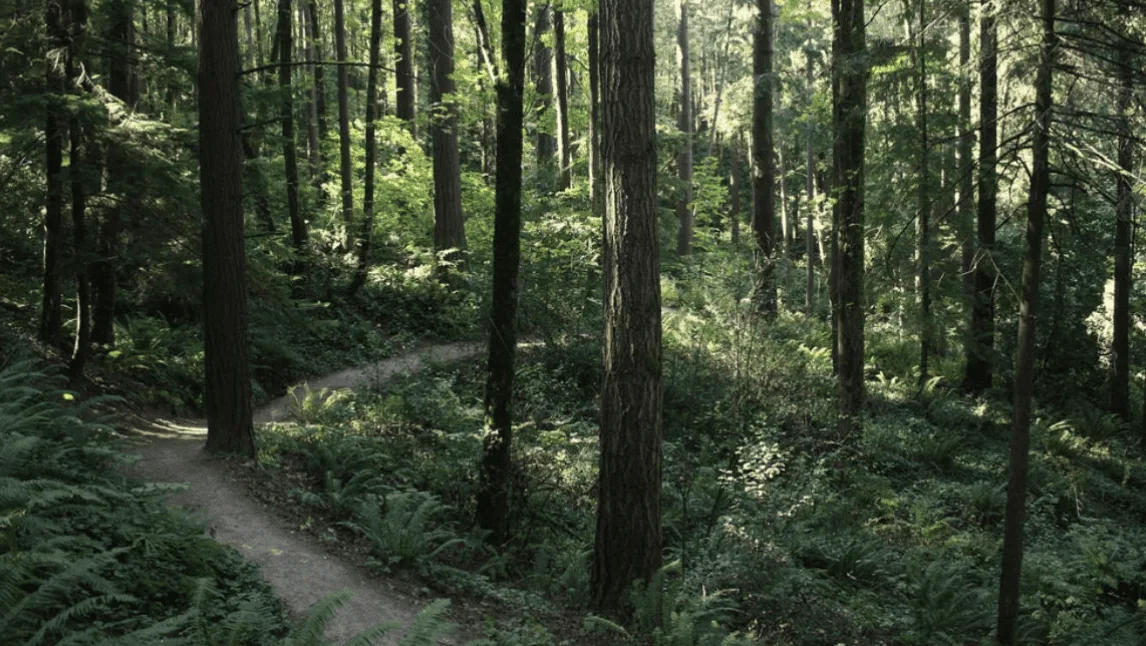 For the artsy couple
Portland Art Museum– Located in the heart of downtown's Cultural District, the museum's campus includes an outdoor sculpture court, permanent galleries and special exhibitions! This is the oldest museum in the Pacific Northwest! Admission is $5.
Behind The Museum Cafe- This café and gallery specializes in Japanese tea, food, art and crafts! They serve local coffee and offer homemade sweets, sandwiches, appetizers, and beer!
Alberta Arts District- This neighborhood is situated north of the Mississippi neighborhood, and runs east to west. Known as the "arts district" it should come as no surprise that this is the best place in Portland to peep some street art!
Comedy Show date ideas
Helium– This comedy show is supposed to have all of the big name performers!
Kickstand Comedy: This is an excellent non-profit comedy club!
Curious Comedy Theater: Another non-profit comedy club, which makes it all the better!
Harvey's Comedy Club: This is a city staple with dinner and show packages!
ComedySportz: ComedySportz is an interactive improv Comedy show!
Date Ideas for the music and dance lovers
Oaks Park– On Tuesday nights at 9:30 pm there are adult late-skate sessions at Oaks Park! You can get up and boogie at one of the largest rinks in the country as a DJ spins live music!
Clyde's Prime Rib- Yes, this is indeed a place for yummy steaks and food. It is also an amazing spot where there is a live band turned up to 11 cranking out Daft Punk covers and soul classics with furious energy! It sounds like an amazing spot to dance your troubles away!
Jazz Club:1905- This is a popular jazz club in Portland, Oregon! This is for the couple who loves to enjoy live music and craft cocktails!
Ice cream
Salt & Straw- This specific ice cream shop is known for unique flavors, like pear & blue cheese, olive oil and honey lavender, and a line that's always out the door! There are always new flavors to experience!
Ruby Jewel– This is a popular spot in Portland, Oregon and would make for am excellent date. The thing that makes this ice cream parlor out of the ordinary is their sundaes and handcrafted ice cream sandwiches!
50 Licks- 50 Licks has a wide variety of non dairy scoops as well as traditional dairy scoops! They have many flavors of ice cream such as coconut lemon saffron, lavender salted caramel, mango sticky rice, horchata, and Oregon Blackberry!
Food Truck, Food Truck Pods
Alder Food Truck Pod– Conveniently located in the center of the city near Powell's Bookstore, this is one of the largest pods in the city. But beware, many of these food trucks are only open for lunch, and some are closed on weekends!
Cartopia: Late-night food truck pod favorite, you'll find a selection of your comfort food favorites like pizza, crepes and wood-fired chicken!
Mississippi Marketplace– Situated next to the German beer garden Prost, you're able to enjoy food from one of the trucks as long as you order a beer with which to wash it down!
Pine Street Market- While not a food truck pod, this indoor food court gives you the variety that food trucks do without having to brave being outdoors on a rainy day!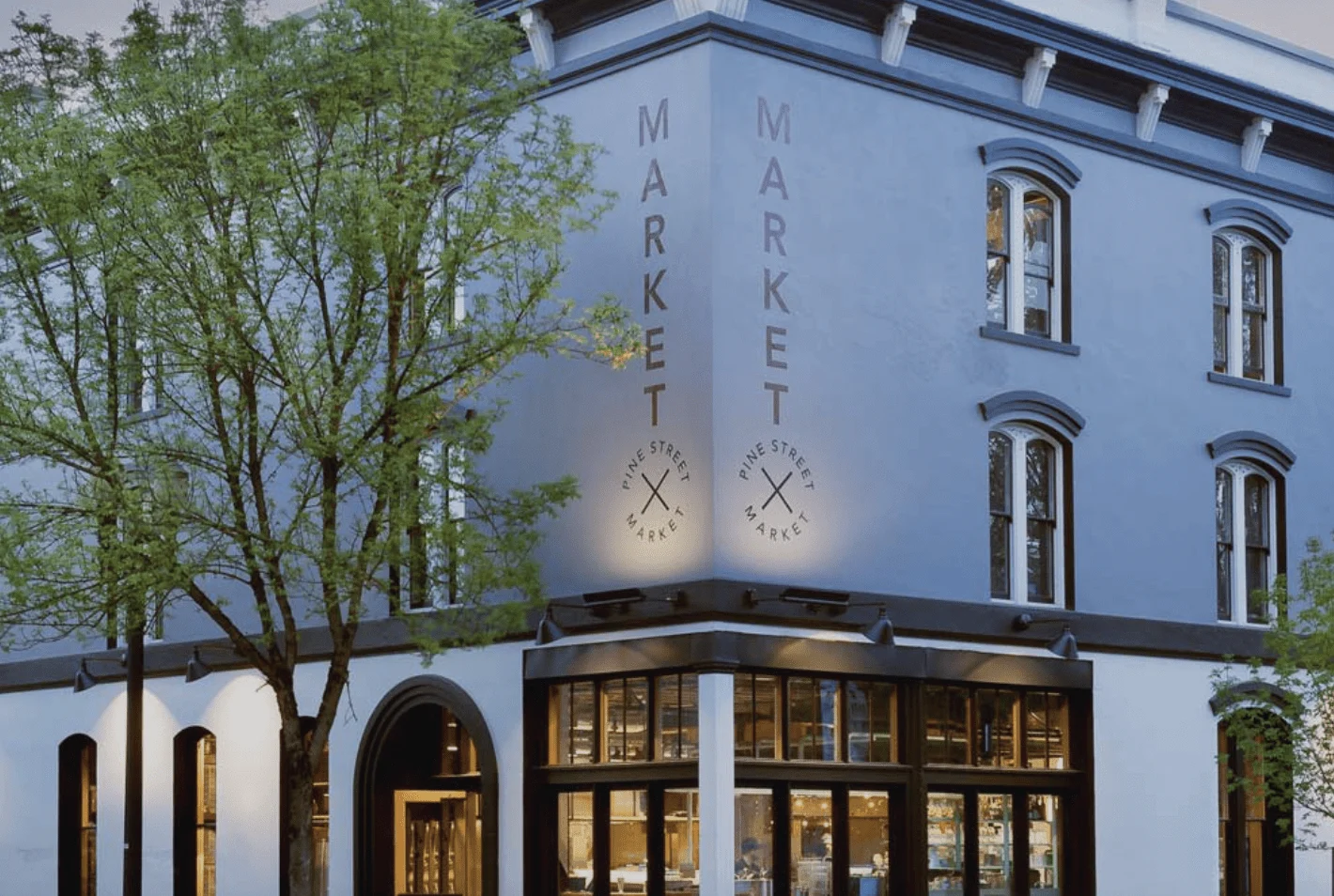 Date Ideas with Great Food: Portland date night restaurants
Bamboo Sushi- sustainably sourced sushi for the win! If you and your significant other LOVE sushi then this is the perfect place for you to try!
Grassa: This unassuming Italian place makes handmade pasta in a quick and casual atmosphere, making it a relaxing place to enjoy some food! One of the best date spots in Portland.
Andina: Peruvian cuisine in the Pearl District, on the fancier side! If you want to experience some new food, in a new way, then going to Andina is a great idea!
Other Weird and Cool Ideas
Papa Haydn West- There are many reasons for this spot to be known, but one is for all of the Viennese inspired desserts! From all of the cakes, pies, and cookies, this is a great spot to visit!
Witch's Castle- This house is located in the southernmost end of Portland's Forest Park and is said to be a sight to see! If you are the couple interested in seeing creepy but awesome sights, the Witch's Castle is a great date idea!
Powell's City of Books– This particular spot is famous for being the largest independent bookstore in the world! With 9 rooms, 3,500 sections and nearly a million books, Powell's is seriously a book-lover's dream!
Voodoo doughnut- Voodoo doughnuts is known for wild, over-the-top toppings like breakfast cereal ( Crunch and Froot Loops) bacon, and cream fillings! If you have a sweet tooth but want to try some new flavored doughnuts on your date night, this might be an excellence place!
Farm 2 Fork– If you are the couple that loves anything to do with farming, this might be a great date! This tour company brings you to local sustainable farms and shows you how the food gets to your plate!
Game Knight– This board game cafe is liked because of its cozy atmosphere, gigantic selection of games and a long list of $5 craft beers! It serves pub food and reasonably priced drinks such as cocktails, wine, beer & cider!
Sauvie Island- Just 10 miles northwest of downtown Portland, this is one of the largest river islands in the United States. Relax at the beach, go berry picking at one of the many farms, get out on the water in a kayak, or explore the island by bicycle!
Mill Ends Park– Mill Ends Park is not only the smallest park in Portland, but it is the smallest in the world! This 452-square inch "park" was dedicated in as a colony for leprechauns, serving as an example of Portland's famous weirdness!
Tom McCall Park– Tom McCall Park is a narrow strip of green on the riverfront, which makes it nice for a stroll and for people watching and/or picnicking. Some attractions in this Park is the Japanese American Historical Plaza, White Stag Sign, Mills End which is talked about above, and Salmon Street Springs!
Portland Farmers Market– Farmers Markets are always a great way to start the day, especially with your significant other. You can stock up on locally-grown produce and explore the rows of vendors selling artisan good!
The Marquam Hill Ranch– You can go into the shop if you're looking to buy alpaca products, but the real attraction is the animals themselves! You can arrange to go on a tour, or you can pay $5 to get up close and personal as you feed them! One of the most fun date activities in Portland.
McMenamins Crystal Ballroom– McMenamins Chrystal Ballroom has a spring-loaded floor so if everyone jumps at the same time the floor will bounce!
Bagdad Theater Pub– Bagdad Theater has 20,000-watt Surround Sound, as well as an extended menu! You can relax in the theater and enjoy a slice of pizza and a handcrafted ale during the show, or come early and enjoy dinner in the casual pub that fronts the theater!
Kennedy School Detention Pub– With its cozy vibe and selection of beer, wine, cider, fine single malts or bourbons, this is an excellent night to spend in detention with your date! Want to become a member? The Detention Bar features Whiskeys in the Shed specialty menus exclusively for our Whiskey Club members!
Drag Show: Darcelle XV– This specific venue is the longest-running Drag Show on the west coast! Darcelle, the venue's namesake, was recognized in 2016 by the Guinness Book of World Records as the world's oldest drag queen (85 years old at the time!)
Secrets of Portlandia– If you want to enjoy a nice walk but may be on a budget (No shame!) then going to Secrets Of Portlandia is a place you should shop and see. This is a top-rated free walking tour that will give you a fun and informative intro to the City of Roses!
The Peculiarium- If you are a couple looking for something weird and possibly unconventional, then The Peculiarium should be on your list! This creepy emporium is full of all kinds of weird drawings and souvenirs, gag toys, unknown oddities in jars, and even a giant Bigfoot statue!
Washington Park- This is another great choice to visit if you're looking to lounge with a book or talk and enjoy the weather. The park contains memorials for the Korean and Vietnam Wars, the Holocaust, and the Lewis and Clark expedition!
Oregon Zoo- This definitely should have been at the top of the list! The Oregon Zoo is the home to many animals and is a favorite among any age group, single or married. If you are a couple who loves animals, this should be on your list of date ideas!
Portland Underground- The Portland Underground, also known as the Shanghai Tunnels, is definitely among the weirdest and most depressing of Portland's historical attractions: an underground tunnel system, not unlike a smaller version of the Paris Catacombs, that human smugglers used to transport unsuspecting victims in the late 19th century! If you are into history and want to experience something interesting, this is a place to go see!
****
More date ideas in USA?