Looking for date ideas in Provo? We have you covered with 64+ of the most romantic things to do in Provo and Utah Valley this weekend.
Fun Provo Date Ideas
Rock climb at The Quarry – Grab a day pass and head down to The Quarry for hours of fun. If you're new to climbing, don't worry. This facility offers beginner to advanced options.
Visit Lowes Xtreme Air Sports – Just a short drive from Provo Airport is a trampoline park with loads of fun courses. You can reserve a time to jump, roll, crawl, and run for 1 hour up to all day.
Ice skating at Peaks Ice Arena – Is there a more classic way to spend a date than Ice skating? You'll be able to do just that at Peaks, located at the bottom of the Wasatch Mountains. Be sure to check their website for skating times open to the adult public.
Hang-gliding at the Flight Park – Live on the wild side in Provo. This recreational park offers instruction on hang gliding as well as paragliding. It also includes a camping ground where you can make all sorts of romantic treats over the fire.
Go to Pioneer Museum on 500 West in Provo – Take a trip back to the 1800s and see what life was like for Utah's early settlers. Located inside the Pioneer Village, this museum home to a collection of household items saved through the years. They offer both private and self-guided tours, completely free.
Go kart course at The Grid – You and your date can fly around theses elevated tracks at 40 mph. Home to the world's second-longest indoor race track, The Grid will make your heart race. One of the best first date ideas in Provo.
Escape room at either Get Out Games, The Escape Key, Red Giant Escape Rooms, or Alcatraz – Put your brains to the test at one of Utah's many escape rooms. Enjoy the haunted house feel at Alcatrazes "Chloe," uncover a terrorist plot in "Infiltrated" at The Escape Key, or travel back in time to Camelot in The Red Giant's "Excalibur."
Crandall Historical Printing Museum – If your date has a knack for history, then this museum will light up your evening. Learn the ins and outs of their multiple historic presses.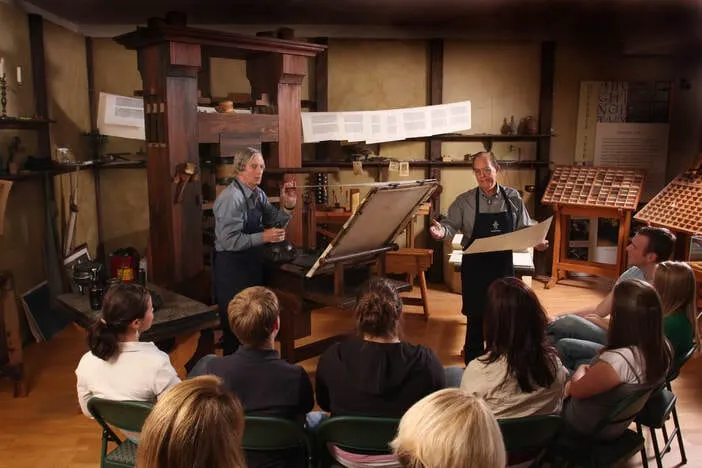 Go to a BYU football game – Root for the Cougars with the home team at the electric LaVelle Edwards Stadium.
Visit the BYU Museum of Art – Clearly, your sweetheart has good taste. From the paintings to the contemporary exhibits, you'll find plenty here to gaze at in awe.
Walk the Provo river trail – Go on a romantic hike with your date along Provo's river trail. Pet's are allowed, so bring the doggos along too. Leashes must be worn at all times.
Go to the Springville Art Museum – Schedule a free tour or attend one of their date nights to add a little sophistication to your evening. This museum features an extensive collection of Utah, American, and Russian art.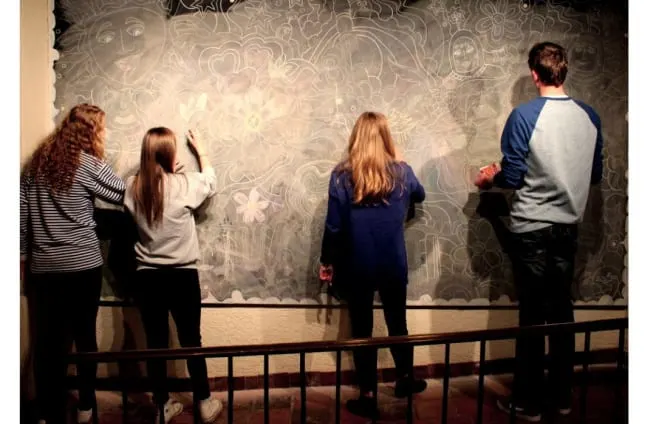 Visit the Riverwoods Ike's Creamery for Bluebell Ice Cream – Located inside the Riverwoods shopping center, you can stop by Ike's and split a banana split with your lover. This 1950's styled parlor also offers an excellent selection of ice cream and frozen yogurt.
See a Jazz game – Take a trip up Vivint Smart Home Arena to see the Utah Jazz play. Located just west of downtown Saltlake City, this stadium is the well-known NBA arena that will surely be full of fun.
Date Night Ideas
Visit Heart & Seoul Karaoke – Sing your heart out to one of their 30,000+ songs. If your date is shy, that's ok. Private rooms are available that'll really get them out of their shell. Make sure to reserve in advance.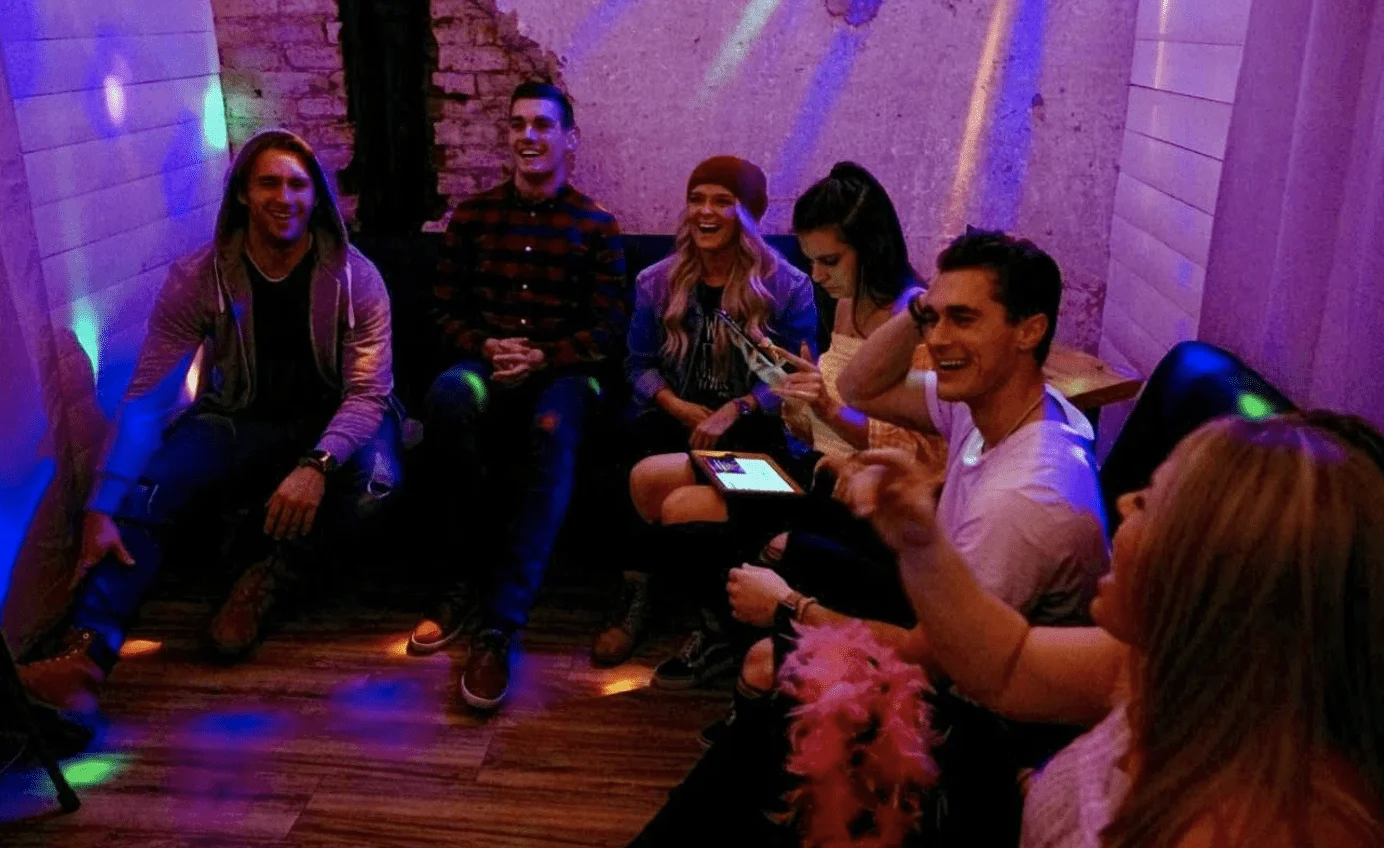 Comedy night at Improv Broadway – It's always good to start a date off with a laugh. There are tons of events that go on here, not just stand up comedy. You can even take a class and learn improv for yourself.
Salsa Dance at Salsa Chocolate – One of Provo's hottest clubs to dance at is Salsa Chocolate. Every Monday and Thursday, you and your date get to show what you've got on the floor. If you're a novice, classes are offered.
Provo Beach – You could have fun at this place all day. The Shops at Riverwoods crown jewel is Provo Beach. Start your day off with laser tag and a ropes course. Then cool down at the Flowrider, a high-powered wave machine that'll let you show off your surfing or boogie boarding skills. After that, relax the rest of the day at the arcade, croquet course, or bowling alley. Provo Beach is open the longest on Fridays and Saturdays. I recommend going then to get the full experience.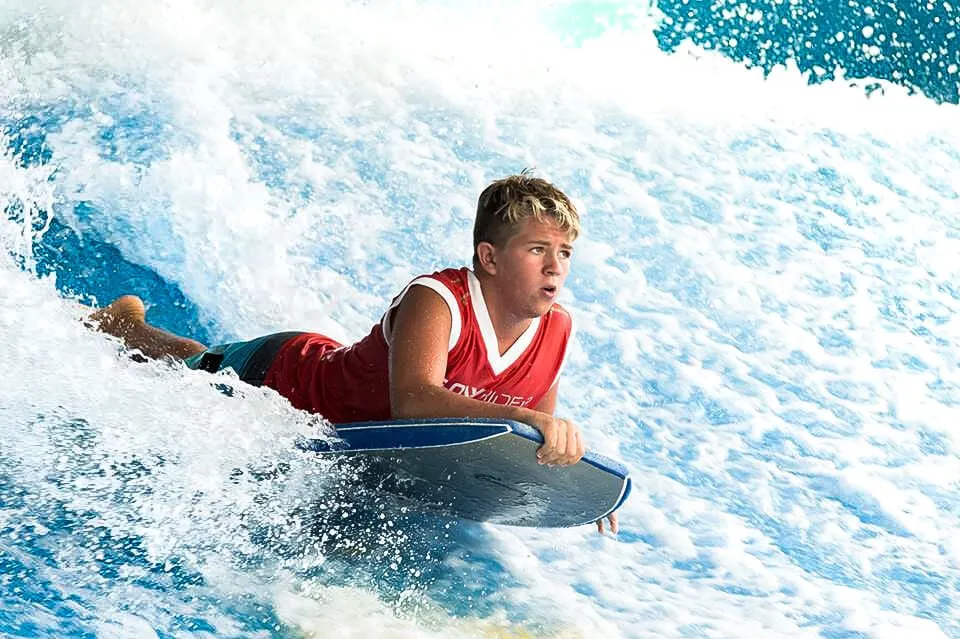 Bowl at Fat Cats – This is no ordinary bowling alley. Compete with your date in one of Fat Cats many lanes and then take off your shoes because the real fun is about to begin. Next, go to the arcade, which has all of the classic games, and a few that you probably haven't heard of before. Then, relax and go for a round of billiards while you sip on your drinks. After that, take it to the VR arena where you can play games like Cowboys and Aliens or Fruit Ninja. Finally, head back to Thunder Alley, where nighttime bowling meets neon lights.
Club X – Sometimes all you two need is to go out and get wild. You never know what you're going to see when you walk in here. Club X is a hotspot for EDM, indie rock, alternative, electro, and all sorts of other types of music. On Friday's they play music from the '80s and '90s. I recommend this to any couples looking to have a good time.
Chilling Time Cafe – Sit back and relax at this cafe/hookah bar. You'll have the time to unwind with your date in this low light, neon atmosphere. With music videos playing on the screens and dozens of flavors, this is bound to be a chill night.
Fun Romantic restaurants & Coffee Shops Provo
Sundance Mountain Resort's Tree Room – Elegant and rustic the Tree Room has roots going back to 1970 and has stood the test of time where it now stands as one of Utah's best restaurants. It boasts an award-winning selection of food and a cozy atmosphere that is sure to set the intimate mood you are looking for.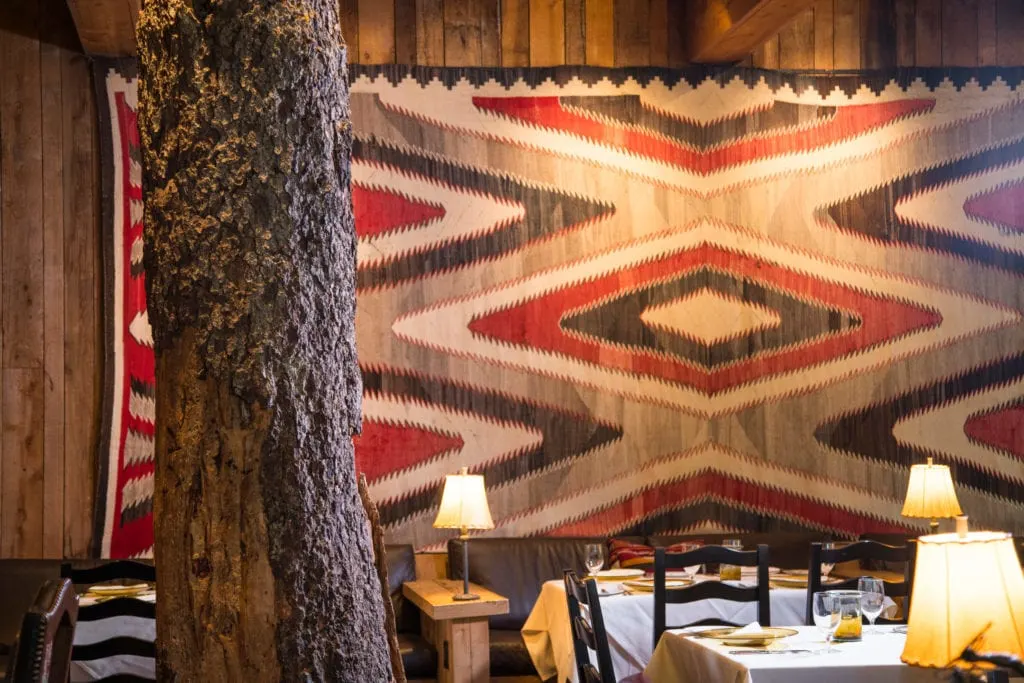 Good Move Café – Have a meal and play one of their wide selection of games. Not arcade games. Board games, card games, and word games!
Rugged Grounds – This is another example of Utah's finest establishments. Enjoy the simplistic yet fancy taste of Rugged Grounds coffee, teas, and Kombucha. Also, on the menu is a selection of snacks to have while you two sip and flirt.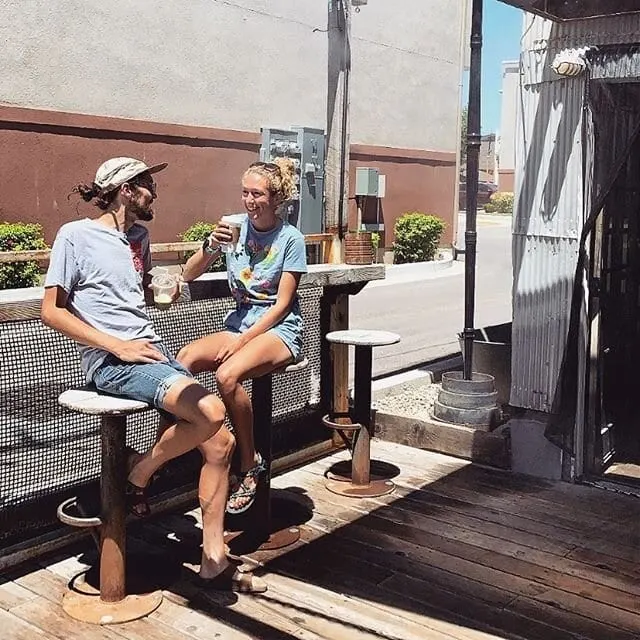 Rockwell Ice Cream for Hot Chocolate and Ice Cream – With all sorts of wacky flavors going on, you and your date are bound to leave satisfied. Try "The G.O.A.T" flavor. It's an award-winning favorite.
Cheap and Free Date Ideas
Bike the Provo River Parkway to Bridal Veil Falls – The paved parkway trail makes for a comfortable ride up to the beautiful waterfall. The water collects into a shallow pond that you and your date can dip your feet in after biking up the hill.
BYU's MOA After Dark – This event was made for dates. Art, music, and fun all around. Be sure to check the website for the scheduled after-dark events.
BYU's museums – Roam through the land before time at the museum of paleontology. Learn your ancestors' ways at the Museum of Peoples and cultures. Brigham Young University has multiple museums that will pique your date's interest all evening.
Find the heart of Timpanogos Cave – Book your tickets in advance for this three hour round trip hike and cave tour. This straight uphill trek won't be an easy one, but it will be worth it. Let's call it a team-building exercise.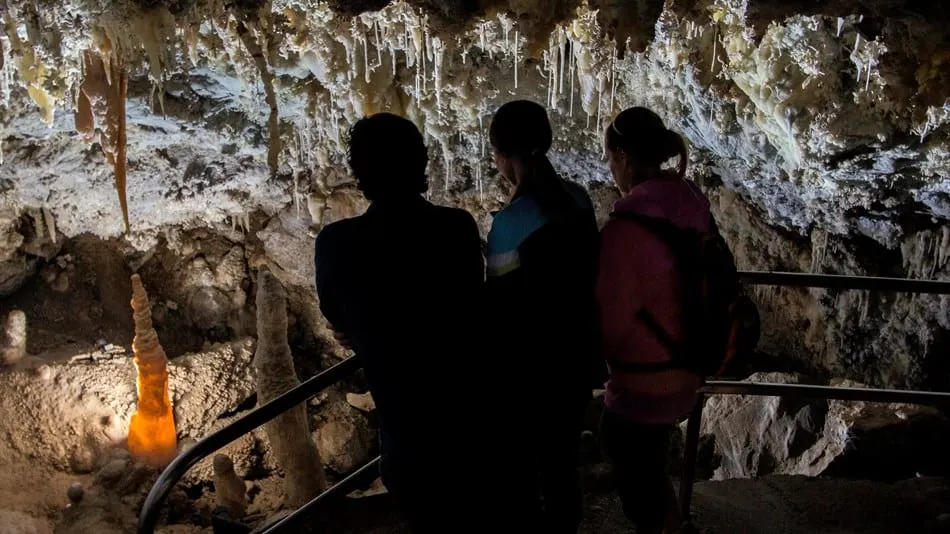 Nickel City Fun Center arcade games – All arcade games at this dating favorite are only a nickel. You can't beat that. They also include a pizza restaurant and a laser tag arena for only four dollars!
Local music at Velour – This your chance to say that you were hip to a band before they "got big." This venue focuses mainly on spotlighting local acts and helping them get their start in the industry. That means good music for you and good news for your wallet. It's a Win/Win situation. Be sure to check their schedule for parties and other events.
Go for a drive up to Squaw Peak – Relax under a romantic night time sky overlooking the lights, mountains, and lake all in one breathtaking view. It'll be like straight out of a teenage dream.
Make your own soap together @ The Soap Factory – For less than ten dollars, you and your date can shape color and personalize a bar soap. This simple but fun process is a Provo hot spot for couples looking to create something cute together.
Downtown Provo Art Stroll (First Friday of the Month) – the very first Friday the downtown Art galleries are open late. It's free, so grab a drink, enjoy the live music and show your boo your sophisticated side.
Take a stroll Downtown Provo – A walk downtown is always a great option. There's always something interesting going on. If you fancy yourselves the "people watching type," then you're in for a great afternoon.
Unique dates in Provo
Heber Valley Railroad – You two sweethearts can marvel at Utah's mountains, valleys, and rivers while being entertained by Herber's excellent staff. Depending on the time of the year, there will be themed rides that make for great dates. Tickets sell fast around the holidays, so book in advance.
Archery Tag at Get Air Hang Time – Yes, it is precisely what it sounds like. In addition to Archery Tag, there are loads of other activities, including 3D dodgeball, Fortnerf Battle Royal, and Slam Ball.
See a play at Covey Center for the Arts – This spacious auditorium is host to dozens of plays, performances, and other events all year long. Check their calendar to see which date night performance you'd like to see next.
Racquetball at Provo Rec Center – Wouldn't it be fun to have a romantic game of racquetball with your significant other? The rec center is one of the few places where this sport is an option. Don't go too hard on them. Two-hour classes are available for couples to learn how to play.
Indoor roller-skating rink at Classic Fun Center – Saturday night is disco night at one of Provo's best rinks. Put on your bellbottoms, grab your from, and get ready to have a great time.
Axe throwing at Heber Hatchets, Social Axe, or Phat Axe – The popularity of axe throwing has boomed over the last five years. If you haven't tried it yet, then I encourage you two to give it a shot. Social Axe near highway 15, Herbert Hatchets off Main street, and Phat Axe by the courthouse are all great locations.
Visit the Hare Krishna Temple in Spanish Fork – Emerge yourselves in culture while you experience this temple dedicated to Krishna. There are tons of opportunities to get involved. Krishan Love Feast Saturdays are every week, and they offer food, yoga classes, worship ceremonies, and classes on Krishna's teachings.
DIY metal flowers at Stone Fox Forge – Put your smithing skills to the test as instructors teach you to pound metal into art. Located just east of the top of Utah lake, Stone Fox Forge provides couples with the tools and knowledge to craft their own metal flower. Jeans and close-toed shoes are required.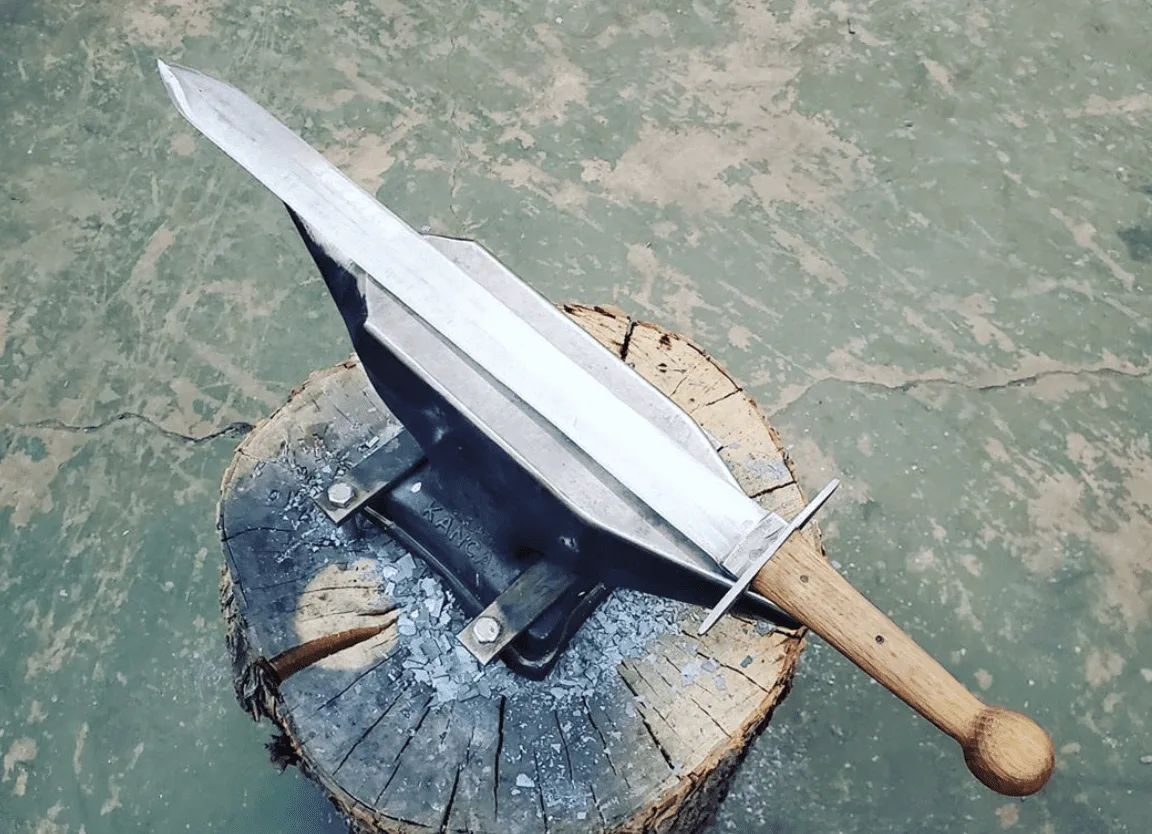 SB Paintball – Put your teamwork to the test in a paintball arena. Bonnie and Clyde your way through the competition in SB Paintballs public open play sessions. Make sure to wear heavy clothing, and even though it's date night, leave the fancy clothes at home.
Outdoor Romantic Dates
Visit the Ashton Gardens – A lovely stroll through a garden is all you need to set the mood. This site has fifteen themed areas with the most extravagant plants, fountains, and views. Be sure to reserve your tickets in advance.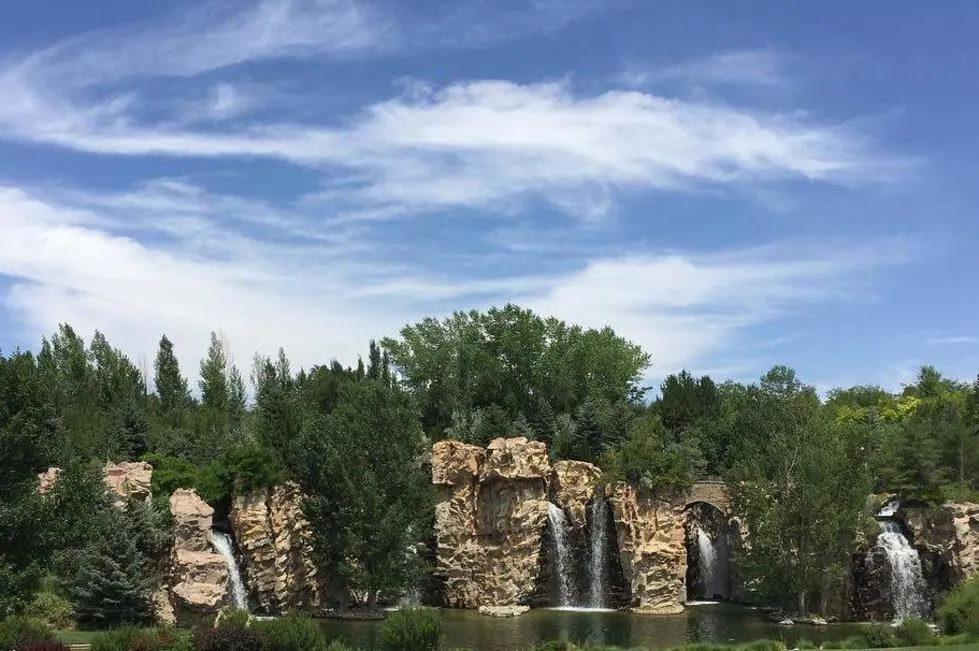 Visit Provo Canyon – Some of the most amazing scenery in Utah can be glimpsed at Provo Canyon. Experiencing its rivers, falls, and trails with your partner will make your heart sing.
Bicentennial Park – Play a round of disc golf with your date while you spend your morning lounging at the park. Bicentennial has a seven-hole course with drinking fountains and plenty of shade to keep you cool. There's also a dog park so bring your pupper.
South Fork Park – Located just east of Provo Canyon, this park is small but satisfying. It features a creek and a couple of fire pits for two to roast marshmallows over.
Hike the Y – This trail isn't for the weak-hearted. Over six miles of Y mountains well-beaten path will take you through the most beautiful scenery Provo has to offer.
Drive up to Vivian Park – A drive up to this park through the canyon is breathtaking.
Go canoeing or kayaking down Provo River – A mild ride down the river is the most calming experience. You can expect not to have too much difficulty boating these water, so it's the perfect backdrop for a date.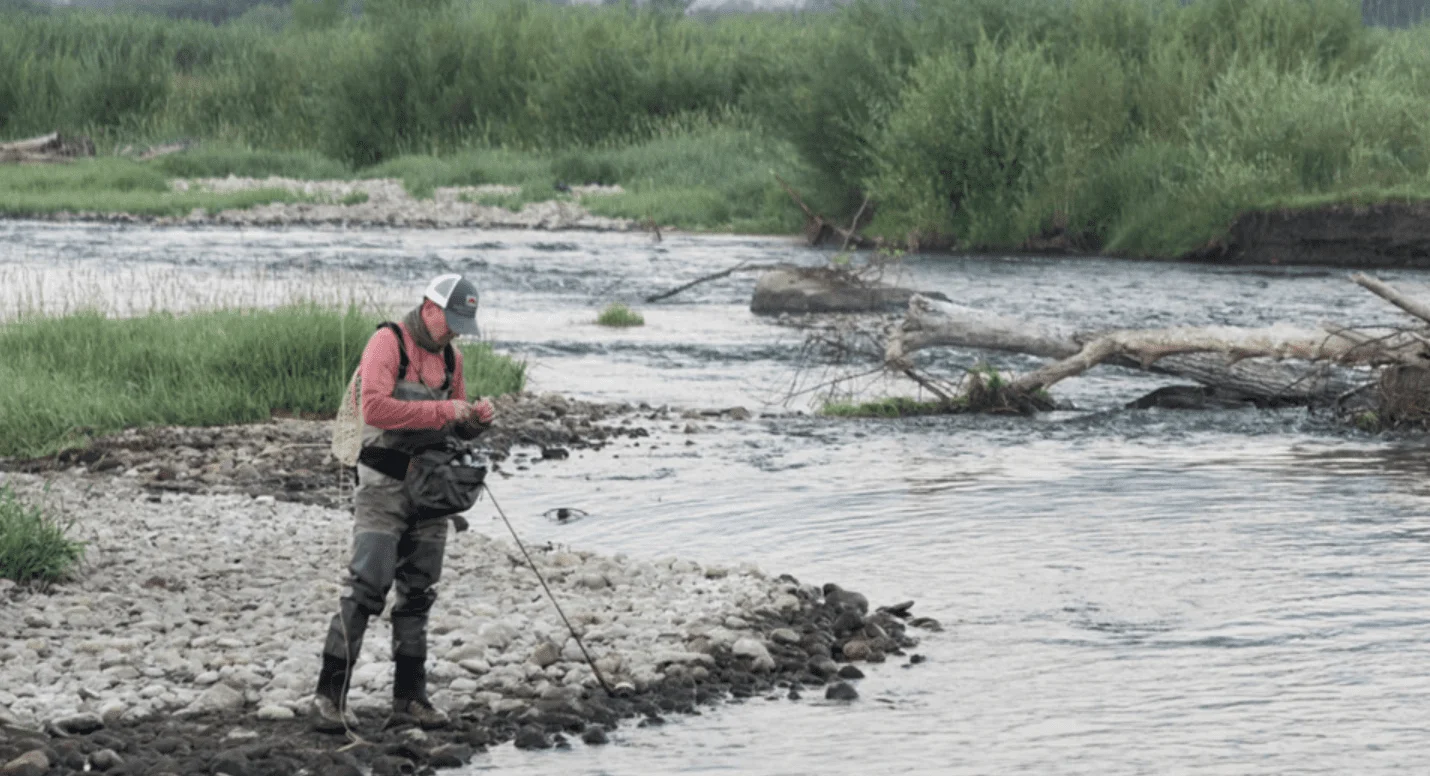 Seasonal Date Ideas in Provo
Fiesta Days – One of the most popular events in Spanish Fork is a crazy celebration with days of activities. To name a few, there is a car show, rodeo, carnival, fireworks show, baby show, and pool party. Check their online calendar to make sure you don't miss out!
Free movies in the park in Provo – Around 8 pm on summer nights, folks gather on the grass and watch movies on a big inflatable screen. Bring a blanket for you and your sweety and enjoy a movie under the stars.
Payson Scottish Festival – Join in on the Scottish culture at this two-day festival. There will be tons of food, dancing, and music to keep you delighted all night. There's even a strongman competition. Check their websites for the next time the festival comes to town.
4th of July celebration at the Stadium of Fire – The Freedom Festival is a tradition in Utah that has proven to be an excellent spot for couples on the 4th. The Stadium of Fire is act after act of music, dancing, and other performances that all lead to a huge fireworks show.
Swim at Splash Summit – There's nothing more fun than acting like kids again with your date. This water park features three different pools that you can splash and lounge in for hours. Splash Summit also features many other Provo favorite attractions like Boomerang, Jagged Edge, and Flash Flood. When it's all said and done, grab yourselves a burger and drink at the Summit Grill.
Ski at Sundance Mountain Resort – Take your honey bunny on the bunny slopes at this memorable ski resort at the bottom of Mount Timpanogos. You can even increase the romance by skiing at night on Monday, Wednesday, Friday, or Saturday. Lessons are available for beginners if you're not skilled.
Hale Center Theatre for a Christmas Carol – Every year starting in November, this age-old play is performed for families and couples looking to get in the Christmas spirit.
Christmas in Color – Drive through a romantic winter wonderland of more than a million Christmas lights. This artfully styled show will be perfectly in sync with music that lays through your radio so you won't miss out on the full experience. The show usually runs from the middle of November and stops somewhere at the beginning of January, so be sure to reserve your tickets in advance.
Sled in Rock Canyon Park – A local favorite for sledding in the winter is Rock Canyon's long and occasionally steep hills. You could easily spend all day here sipping cocoa and jumping off its bumpy inclines. There is no cost to sled here, and you can find it next to BYU. Utah winters can get extremely, so make sure you're well wrapped. Other honorable mentions are at Tibble Fork Reservoir, Cherry Hill Elementary, and Peteetneet Academy.
Cornbelly's Corn Maze – Get lost in love at this corn maze. Located right off highway 15, Cornebelly's has entertained families and couples for years. There are beelines, games, face painting, paintball, and many other attractions in the Fall in addition to the maze. New events are happening all the time so check their website for what's happening next.
Visit The Pumpkin patch – Family owned and operated, this patch's mission is to bring affordable family fun to Utah's citizens. In addition to pumpkins, they offer hayrides and other free activities.
The Haunted Forest – Protect your lover as you step into a forest of zombies, goblins, and witches. Many would call this the best place to catch a scare this season. This attraction is usually open from the middle of September until the end of October.
Wizarding in the Wild West- This attraction is hard to explain. These unique school of wizardry at the Blackburn boarding house hosts a haunted house and a murder mystery dinner. In addition to that, they also offer classes in the beginning to an advanced level of magical arts. You can even stay the night in their majestic in Blackburn Manor. You have to see it for yourself to get the full experience.
****
See more: