Looking for date ideas in Tacoma WA?
We have you covered! No more boring pizza night with these epic Tacoma WA date night ideas. IMHO this is one of the best places in the USA for a romantic getaway!
If you are looking for the most romantic places and spots in Tacoma, we have hunted down 50+ of the best, whether you are looking for things to do at night or romantic things to do for couples during the day – we got you!
The best date spots in Tacoma right here!
50+ Tacoma Date Ideas: 50+ Romantic Things to do for Couples
Date Night Ideas
Go See a Movie. Pick a movie or two to see or pick your theater and see what is showing. Grab a meal before or afterwards at any of the nearby restaurants.
The Grand Cinema. This theater shows independent, foreign, and art films. This small theater is reminiscent of old-time theaters.
Cinemark Century Point Ruston and XD. This theater shows current and popular movies.
Blue Mouse Theatre. This theater shows new and second-run shows. The distinctive space makes this theater worth visiting just to see the building.
Galaxy Theater. Head over to Gig Harbor to catch a movie at the Galaxy Theater.
Regal Lakewood & RPX. For fans of IMAX check out RPX movies at this Regal theater.
AMC Lakewood Mall 12. Catch a new and popular film at this AMC theater.
Go See a Live Performance. The Pantages, the Rialto, and the Theater on the Square are all run by Tacoma Arts Live. See a Play, Opera, Ballet, or other performing Arts Presentation. Grab lunch or dinner at one of the many restaurants in the Theater District.
Pantages Theater. This 1918 building was originally offices and a vaudeville theatre. Don't let the unassuming outside fool you, the grand decor inside is reminiscent of old-time theatres with crown molding.
Rialto Theater. This theatre focuses on underrated elegance which allows for the productions to be the center of attention. The Rialto is also from 1918 and was originally intended for movies.
Theater on the Square. This small theatre is part of the Tacoma Arts Live Group, which includes the Rialto and the Pantages. All three are part of Tacoma's Theater District.
Tacoma Little Theater. Showing only 6 plays a year, this small intimate theater is over 100 years old. If you prefer to support small local businesses this theater is the one to visit.
See a Comedy Show. The Tacoma Comedy Club offers open mike nights as well as Comedy shows from popular touring comedians. Enjoy a drink and a meal while getting some laughs in.
Dorky's Arcade. This 80s style arcade offers pinball, video games, pizza and drinks. From classic games to brand new ones, enjoy a night of games and food with your special someone.
Jazzbones. This restaurant and nightclub offers sushi, pizza, and popular bar bites. Grab a delicious cocktail and listen to live jazz or a hilarious comedy show.
Sip and Paint Night. Uncorked Canvas. These fun events can be scheduled for a private date or take a group class with other couples. Drink Wine, Eat Food, and Paint!
Enigma Escapes. For fans of puzzles and mysteries try an escape room date. Enigma Escapes offers adventures and puzzles for all interests.
Tacoma Art Walk. Every 3rd Thursday, enjoy the Tacoma Art Walk in the Tacoma Museum District. Museum admission is usually free on this night so take advantage of an awesome event and go see a great museum or take a tour of an art gallery.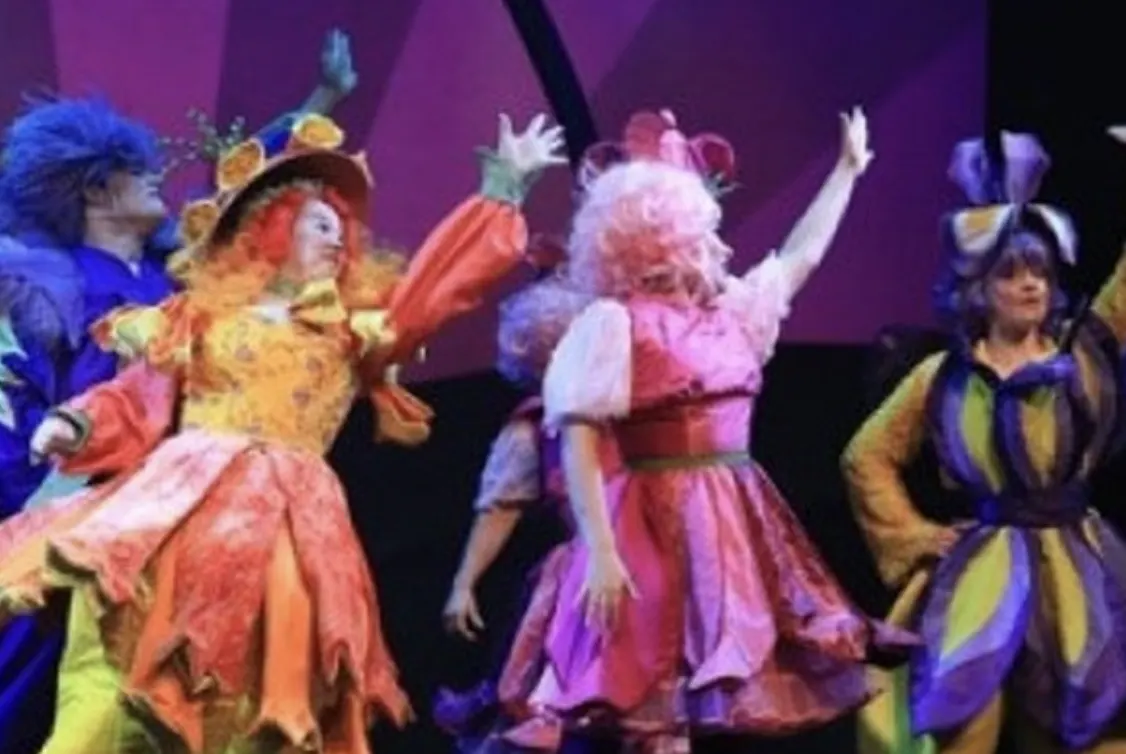 Fun Date Ideas
Wild Waves Theme and Water Park. Are you a fan of roller coasters? Do you enjoy a lazy river float? Wild Waves offers both. This unique park is part amusement and theme park and part water park.
Pottery Making Class. Throwing Mud Pottery offers classes in pottery making and pottery painting. Whether you want to make your own pottery or paint a premade piece this fun spot is great for a date.
Visit a Brewery.
Dunagan Brewing Co. While no longer in Tacoma this Brewery is worth a visit. You can now find them in Gig Harbor. This Brewery is famous for small batch brews.
Dystopian State Brewing Co. Located in the Theater District of Tacoma, grab a brew or two before or after you go see a show.
Pint Defiance. For fans of craft and specialty beers Pint Defiance is the most popular bar in Tacoma.
Visit a Winery. Enjoy some fine wines at these wineries in and around Tacoma.
Go Climbing. Visit Edgeworks Climbing and Fitness Center. Go rock climbing indoors or take a fitness class together. From Yoga to Pilates, they have a bunch of fun classes. You can even take a rock-climbing class if you are new to rock-climbing.
Tower Lanes Entertainment Center. Whether you enjoy bowling, miniature golf, arcade games, or pool, Tower Lanes has it. Enjoy breakfast, lunch, dinner, or a drink.
Tacoma Tours. Sign up for a tour at Pretty Gritty Tours. They have Ghost tours, brewery tours, Sweets Tours, Coffee Tours, Street Art Tours, and more!
Stay in one of Washington State's best jacuzzi hotels.
See a Sports Game.
Get Ice Cream.
Helen's Donuts and Ice Cream. This family run shop serves unique donuts with ice cream, coffee, and smoothies.
Ice Cream Social. Handmade ice cream using fresh and local ingredients.
Erica Peace Love and Ice Cream. Serving ice cream and Mexican shaved ice.
Bliss Small Batch Creamery. Enjoy delicious small batch ice cream made with local ingredients.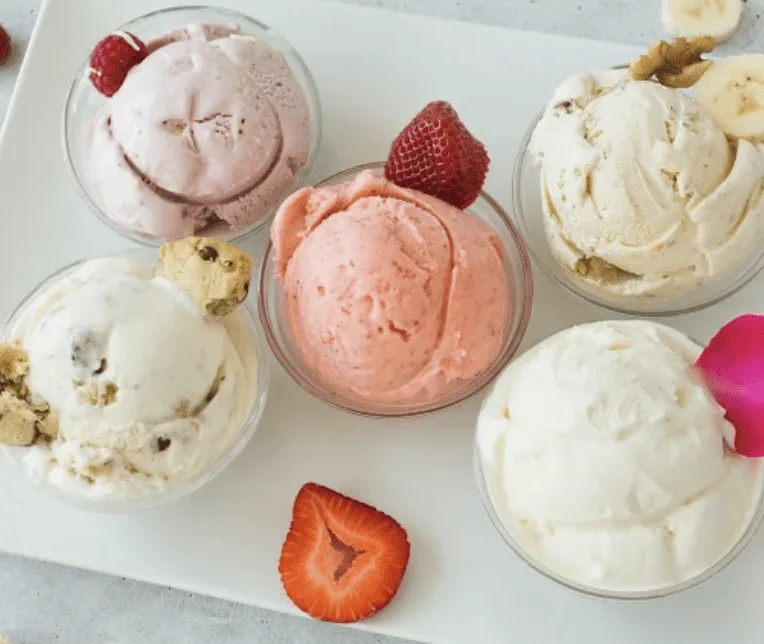 Fun Romantic Restaurants
Dinner with a View. Anthony's Restaurants Harbor Lights. Another great option is Anthony's at Point Defiance. These restaurants are famous for their seafood. Feeling adventurous? Ask for the seasonal menu. For a Romantic Dinner try the Point Defiance Sunset Dinner 3 course meal.
Dinner at Tacoma's Most Romantic Restaurant. Over the Moon Cafe was voted Tacoma's Most Romantic Restaurant and they have proof! The menu is a delicious combination of French inspired Pacific Northwest ingredients.
Texas de Brazil. If you have never been to a Brazilian Steakhouse, you must try this one. Enjoy a mind-blowing list of fresh grilled meat and more sides than you'd believe. This restaurant is great for those who like to get food and share.
Asado. If you've already eaten at a Brazilian Steakhouse, try something New! Asado is an Argentinian Steakhouse. With mouth-watering Argentinian food and house cocktails, this restaurant is a must for a romantic meal.
El Gaucho. El Gaucho is the restaurant for steak. With a romantic, dimly lit room and the best quality steak nothing says "You are worth it" better than one of the most expensive Steak Restaurants in Tacoma.
En Rama. This Italian restaurant has everything from small tapas to creamy risotto. Enjoy your meal in a cozy, wood paneled room.
Cliff House Restaurant. Enjoy a mix of seafood and Pacific Northwest favorites in a dimly lit, elegant and romantic room. Request a window seat for beautiful views of the sound. Grab dinner around sunset and watch as the sun goes down.
Indochine Asian Dining Lounge. This elegant and beautiful restaurant surrounds you with a warm welcoming feeling. Enjoy delicious Thai food with influences from Chinese, Indian, Japanese, and Vietnamese foods.
Pimienta Bistro. For fans of Tapas, grab some at this European and Latin fusion restaurant. This restaurant is a must if you love paella. They have something for everyone from steak to scallops, chicken to duck, salad to pasta.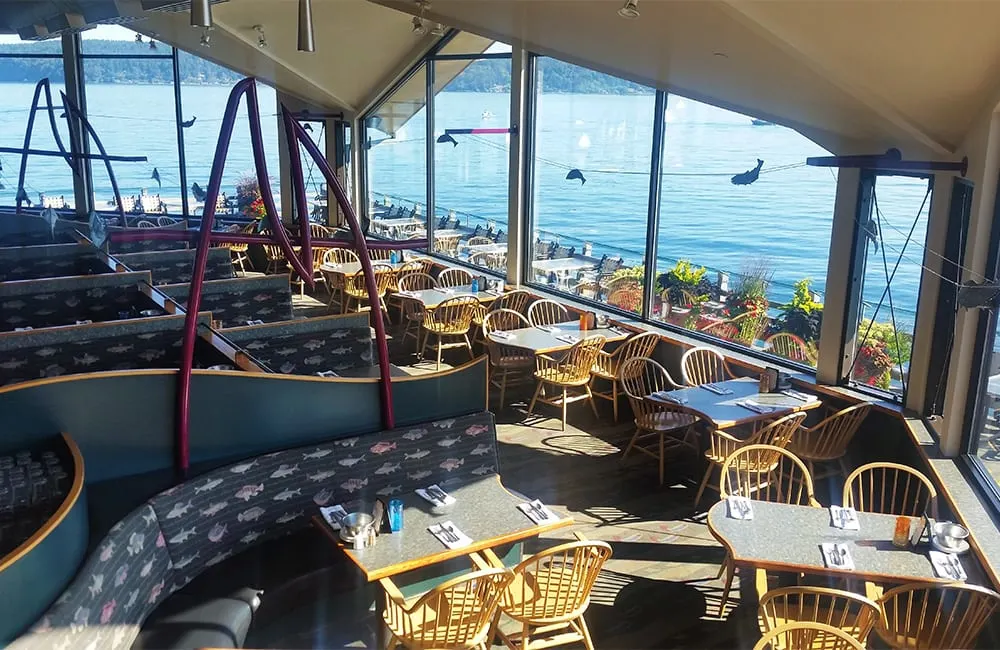 Lesser Known Gems
Rosewood Cafe. This quaint restaurant serves salads, sandwiches and plates made with local ingredients. Enjoy the local art hanging on the walls in this well lit cafe.
Marcia's Silver Spoon Cafe. This country diner style restaurant serves breakfast and lunch.
Rock the Dock Pub & Grill. This waterfront restaurant is family owned and serves salads, burgers and live music on the weekends.
Lady Luck Steakhouse. Enjoy a Texas Steakhouse feeling in Tacoma. With Cowboy/Cowgirl decor enjoy your breakfast, lunch, or dinner. From corned beef hash to breakfast burritos, sandwiches to burgers, salads to pastas, to everything in between, including ribs and steak.
The Camp Bar. For a unique experience grab a drink and a meal at the Camp Bar. Serving American favorites like hamburgers, hotdogs and wings as well as craft beers. Flannel accents and camping decor make you feel like you're in a cabin in the woods.
Memo's Mexican Food. For cheap and delicious Mexican food Memo's is a Tacoma classic.
Weekend Brunch at Shakabrah Java. This Breakfast and Brunch restaurant is famous for their plate sized pancakes. They also offer lunch options for those who prefer sandwiches and burgers to pancakes and eggs.
Best Cocktail Bars for Date Night
1022 South J. The place for the best cocktails in Tacoma. This cozy Speak-easy style cocktail bar boasts unique and creative cocktails. If you find yourself intimidated by the menu as the server or bartender for a recommendation.
Keys on Main. This lively cocktail bar has live piano music. The Dueling Pianos Show is a unique must see. While drinks are available from the bar, food is ordered from nearby restaurants. Let your server know you would like food and they'll help you order and make sure your food makes it to your table.
The Spar Tavern. Enjoy classic as well as unique pub food, drinks, and live blues music. In a cozy brick room, eat, drink, listen to music, and play pool.
The Office on Pacific. This bar and grill is a sports fan's dream. If you are not a sports fan they have BINGO on Mondays and Trivia Night on Thursdays.
Red Star Taco Bar. This Cocktail bar and restaurant is a must for fans of tacos. With traditional as well as unique tacos, this Mexican eatery is famous for their margaritas.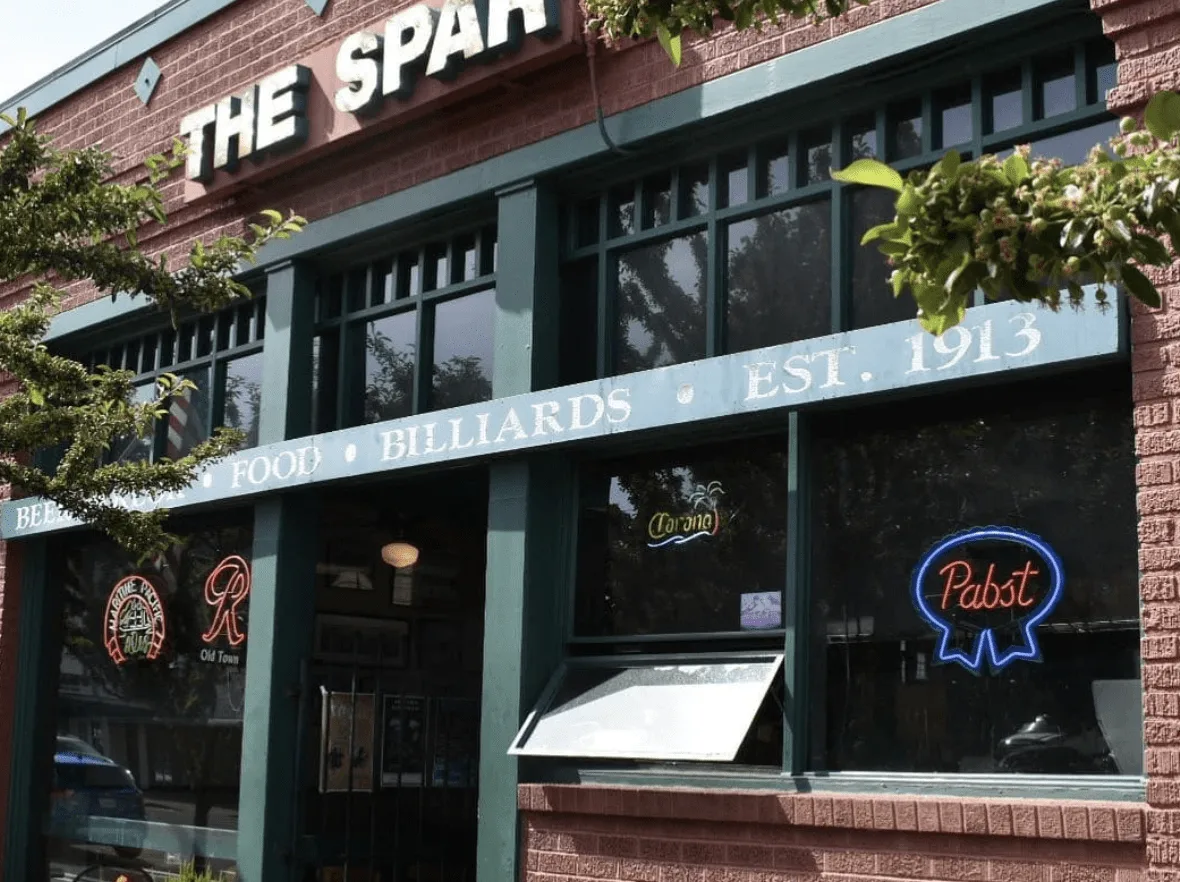 Coffee Shops
Anthem Coffee and Tea. If you decide to go on a date to the Museum of Glass or the Washington State History Museum grab a cup of coffee at Anthem. Or visit one of their many other shops. If you are in downtown Tacoma, you are most likely to find one nearby.
Bluebeard Coffee Roasters. Enjoy in-house roasted coffee in this Indie Coffeehouse. With unique coffees and a restored historic building this coffee spot will wow you with their food, drink, and atmosphere.
Valhalla Coffee Co. This lively coffee house roasts their beans in-house. With fun names and enticing aromas this coffee is sure to impress.
Campfire Coffee. Looking for a unique coffee experience? Grab coffee from Campfire Coffee. They roast their beans over a campfire and the camp decor gives this coffee house a great outdoorsy feel.
Manifesto Coffee Roasters. Grab some local, small batch roasted coffee Their coffee is also Organic, Fair Trade, and Single Origin.
Cheap and Free Date Ideas
Chihuly Bridge of Glass. Right next to the Museum of Glass. Pay for the museum for the whole experience or just drop in and see the bridge. The Bridge is between the Museum of Glass and the History Museum and is free to visit. It is best seen on a sunny day when the light will cast rainbows in all directions.
Tacoma Art Walk. Every 3rd Thursday, enjoy the Tacoma Art Walk in the Tacoma Museum District. Museum admission is usually free on this night so take advantage of an awesome event and go see a great museum or take a tour of an art gallery.
Fort Steilacoom Park. Visit this great park just south of Tacoma. This park offers the traditional trails and walking paths, but it also has a remote-controlled aircraft area and an orienteering course.
Visit the Pacific Bonsai Museum. This free museum is an outdoor attraction full of bonsai trees. Just North of Tacoma take a nice walk, enjoy the bonsai, and learn about their history.
Visit Point Defiance Park. Take a drive along Five Mile Drive. Visit the Gardens. Visit the Marina and the Fort Nisqually Living History Museum. Visit the Point Defiance Zoo & Aquarium.
Visit a Local Farmers Market. There are plenty to choose from. Visit the Proctor Farmer's Market or the Broadway Market.
Visit the Gig Harbor History Museum. Check out the Gig Harbor History Museum. The Museum includes a historical one-room schoolhouse from 1893.
Watch the Sunset. Visit any of Tacoma's parks, bring a picnic, and enjoy a Pacific Northwest Sunset.
Get "Cultured" Date Ideas
Tacoma History Museum. This museum is always free. Whether you are a local or from out of town enjoy learning some of the local history at this museum.
Tacoma Art Walk. Every 3rd Thursday, enjoy the Tacoma Art Walk in the Tacoma Museum District. Museum admission is usually free on this night so take advantage of an awesome event and go see a great museum or take a tour of an art gallery.
Washington State History Museum
Support the Symphony. For fans of classical music as well as modern interpretations grab dinner before a symphony concert. Whether you enjoy classical Mozart or Modern Jazz the Symphony is sure to have an inspiring musical event for you.
Unique Romantic Dates
Fort Nisqually Living History Museum. Visit this fun and educational outdoor museum. Learn the history of Fort Nisqually and its importance in the history of the area. From Gardens to exhibits to live performances by period dressed actors this museum is a delight to visit.
The W.W. Seymour Observatory. Visit the Conservatory in Wright Park and enjoy rare and beautiful flowers that you could not grow outside of this controlled environment. It first opened in 1908 making it over 100 years old. You are not only visiting a flower sanctuary but a historical building.
Grab Dinner at the Zodiac Supper Club. This unique restaurant and bar serves raw meat for customers to cook at their own tables. Enjoy specialty cocktails while grilling your steak or burger.
Visit the Puyallup Antiquities District. Visit the Pioneer Antique Mall. Walk down the street and wander into any antique shop that grabs your fancy.
Take a Glassblowing Class at the Tacoma Glassblowing Studio. If you want to learn something new and interesting. Try a Glassblowing Class. Make something together or you can each make something special for the other.
Point Defiance Zoo and Aquarium. Fans of wildlife, this is for you. The Point Defiance Zoo & Aquarium is one of the highest rated zoos in Washington. Get a membership if you think you will be visiting more than once. Check their website ahead of time to see what is new.
Gig Harbor Gondola Ride. Have you always wanted to ride in a gondola? Do not have the time or money to visit Venice? You do not have to. Gig Harbor has a gondola ride, and the gondola is an authentic Venice gondola. Leaving from the Gig Harbor waterfront there are plenty of food and drink options to satisfy yourself before or after your ride.
Visit the Job Carr Cabin Museum. Learn about the founding of Tacoma in this historically accurate replica of old-time cabins. Hear stories of Old Town Tacoma as you take a guided tour.
Go Ziplining. Ziplining is a thrilling adventure through the treetops. What better place to do it than at Northwest Trek? Soar through a canopy of breathtakingly beautiful Northwest trees. There are 5 ziplining courses in all.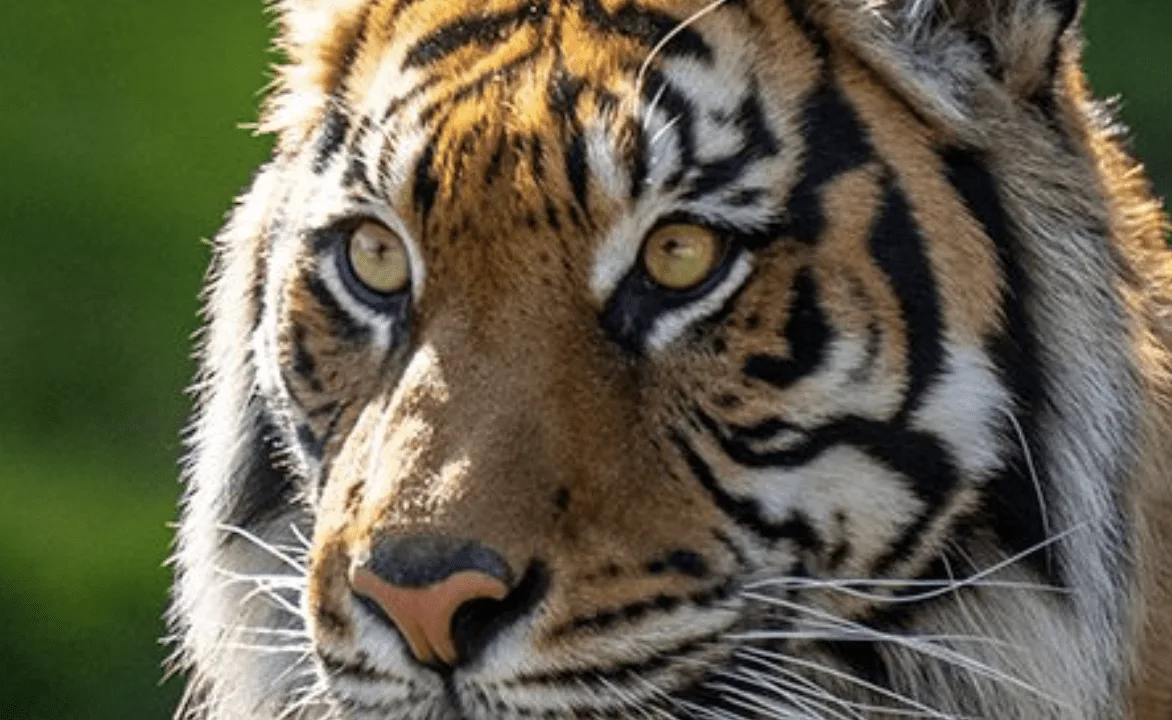 Outdoor Romantic Date Ideas
Tacoma Nature Center. This 70-acre nature preserve offers beautiful hiking trails, especially in the spring and summer. If you enjoy trivia, they have trivia night on the Last Thursday of every month. With 70 acres to explore, visit every season and see something new.
Northwest Trek Wildlife Park. Whether you want to take a drive, go for a hike, or go on a tour Northwest Trek has you covered. Enjoy a day of exploring the local landscape and animals in this unique park.
5 Mile Drive and Trails. This beautiful drive is part of Point Defiance Park. There is an inner loop and outer loop. You can drive, bike, or walk one or both of them. The outer loop is only open to vehicles from 9am-2pm. The safest time for a walker or cycler to go would be outside of this time.
Visit a Farmers Market. Tacoma boasts many fine farmers markets.
Have a Picnic in the Park.
Tacoma Chinese Reconciliation Park. This Chinese Garden full of interpretive signs was built for people to reflect on the past and future of the cultural identity and diversity of Tacoma. This beautiful garden is a romantic walk. To keep the theme, grab lunch or dinner to go from Mandolin (Japanese), La Cà Bar (Vietnamese), Silk Thai (Thai), or the Indo Asian Street Eatery. Bring your meal with you and enjoy it before you go on your walk.
Wright Park. This diverse arboretum has over 600 trees on 27 acres. Take a walk and enjoy being surrounded by nature. They have a self-guided tree tour. Make a stop at the W.W. Seymour Observatory. Bring a picnic or food to-go from a favorite restaurant.
Wapato Park. This smaller, neighborhood park includes a beautiful lake and a trail around the lake which is just under a mile. This park also includes an off-leash dog park for any dog owners. Bring along a picnic and eat in one of their picnic settings.
Take a Drive around Mount Rainier. Hwy 410 is a National Scenic Byway. This scenic trip is ideal for those who enjoy romantic drives through beautiful mountain passes. In the Springtime catch glimpses of rainbows of flowers. In the fall catch a glimpse of changing leaves amongst the evergreens.
Visit Mount Rainier National Park. This Pacific Northwest Icon offers something for everyone. Have a picnic near the visitor's center. Go for a short hike or a day hike. You can even rent a room nearby and stay the night. Take a guided tour or go on a gondola ride. In the wintertime consider a skiing trip.
Walk along the Waterfront. Whether you want to explore the Gig Harbor Waterfront or the Tacoma Waterfront, take a sunset stroll along the water after a delicious dinner. Not far from the Theater District pair this walk with a meal and play or concert.
Day Trip Dates and Weekend Get-Aways near Tacoma
Take a Ferry from Point Defiance to Vashon. Take a walk on the beach. Go for a bike ride. Walk around downtown Vashon. Stop in at a restaurant. Go Kayaking. This is a great day trip. Or Visit a winery, there are two: the Andrew Will Winery and the Palouse Winery.
From Vashon you can travel to the Seattle (Fauntleroy/West Seattle area) and Southworth
From Southworth, you can visit the Kitsap Peninsula. Some Key Places to consider are Port Orchard, Bremerton, Silverdale, Poulsbo, and Bainbridge Island.
From Fauntleroy/Seattle you can go north to the Port of Seattle ferry, the Edmonds Ferry, the Mukilteo Ferry, or the Anacortes Ferry.
Take a Weekend Road Trip. Travel up through Gig Harbor into the Kitsap Peninsula. For the outdoorsy types go on a small hike each day in a different spot. For those who like wine or beer, stop in for a winery tour or distillery tour. Foodies plan to stop at some of the quaintest restaurants in each town. Whatever travel plan you choose you'll be driving through beautiful and scenic areas the whole time.
Visit Forks. For fans of Twilight Forks is a real town and you can visit it. Stop by the information center and pick up maps and info on all the must-see sights. Stay at the Quillayute Resort. Looking for something smaller and a little more intimate try the Miller Tree Inn or the Hoh Rainforest Resort.
Visit Leavenworth and stay at The Post Hotel. Explore downtown, wandering into little shops and tasting rooms. Admire the Bavarian Alps Feel of the town. In the winter time enjoy the snow and skiing. In December watch the Christmas Tree lighting.
Visit Olympia. Take a day or a weekend to go and explore the State Capital. Visit museums or seek out parks. Stay at a bed & breakfast for an intimate get-away. From hiking to tours, there is something here for any interest.
Visit Portland. If you have a whole weekend or, even better, a week take a trip down to Portland. The drive down is only 2-3 hours. If you want to do something special take the train! You can even travel all the way down to California and back if you are up to it.
***