Looking for fabulous date ideas in Tucson?
It's hard to imagine romance in the brittle desert, surrounded by creosote and cactus skeletons, but Tucson is known for being a mecca of culture and cuisine—not only because of its proximity to the Mexican border, but because of its popularity with tourists from all over the world. They come for the views, a taste of Latin passion, foreign dishes with spice, and prices that would put most other regions to shame.
Tucson is not a rundown desert hovel, it's a vibrant city, constantly striving to offer its visitors and citizens a better experience. Romance can thrive here, in all its forms.
Tucson Date Ideas
Dates don't come in a one-size-fits-all format. Sometimes you want to get to know somebody new.
You might go for coffee or a light lunch or dinner—perhaps a cafe—or maybe you'd prefer an activity, something eccentric and fun, like batting cages or a go-kart race.
Tucson is known for being able to accommodate all of these situations, because it was founded in the desert.
There are few places to go in the natural setting—no beaches, no forests, and the hiking trails, while popular, aren't even worth a look. Local businesses have had to build artificial experiences and focus on things that can be done indoors.
You can choose the environment that suits your purposes, and that's the focus of this list—not on dating in general, but the setting, the mood, and of course, the outcome.
Staycation
There is nothing better than kicking back at a romantic hotel. Even better if it includes a hot tub. Here we have hunted down 33 of the best hot tub suites in Arizona, including in Tucson!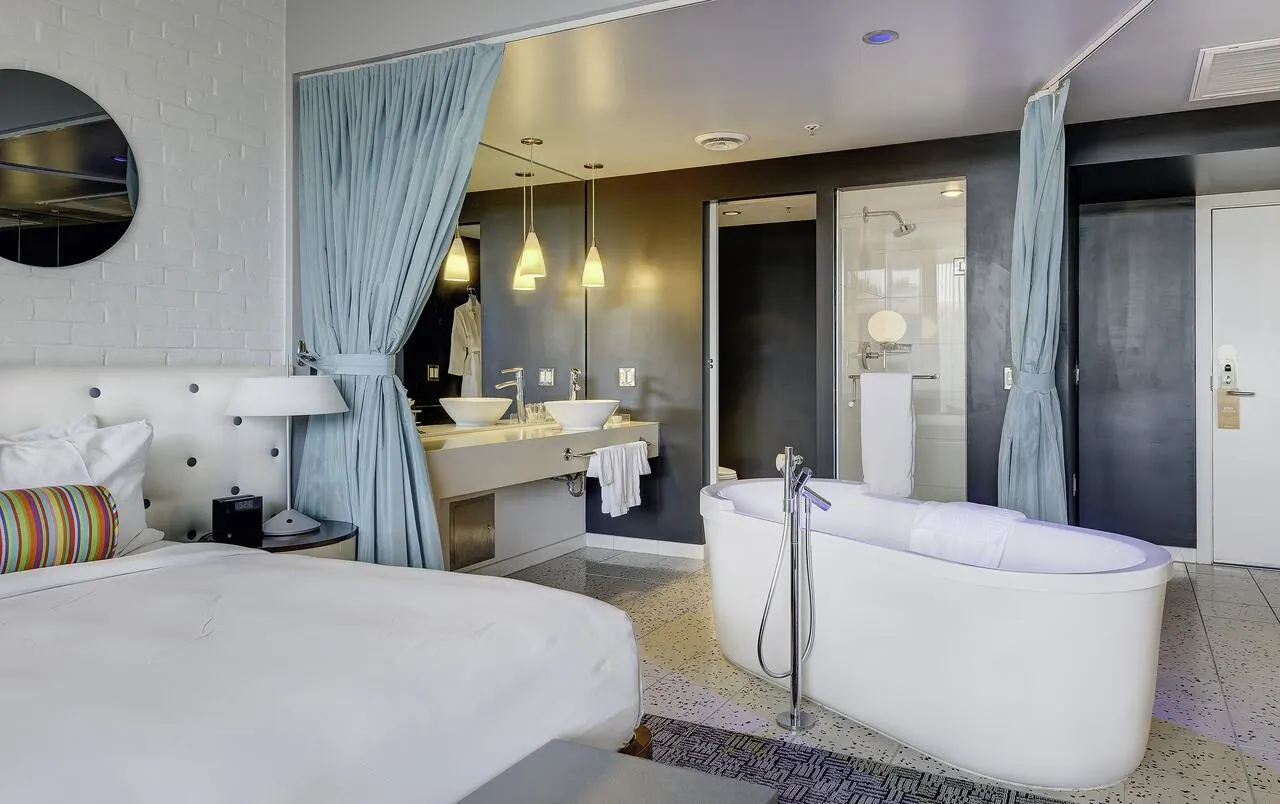 Casual Mexican Dining Date Ideas
Casual settings are versatile. Unless you're about to get down on one knee, you can't go wrong with a small restaurant, featuring great, authentic dishes.
And if you really want something authentic, you're not going to want to spend a hundred dollars per plate at a chic, gourmet sit-down; no, you need greasy, dirty, loud, and cheap—somewhere you can get the usual favorites like enchiladas and carne asada, and also something extra, like sopapillas or caldo de queso.
You can try something new in an exciting, if not eccentric environment, and can kick back and really enjoy yourselves.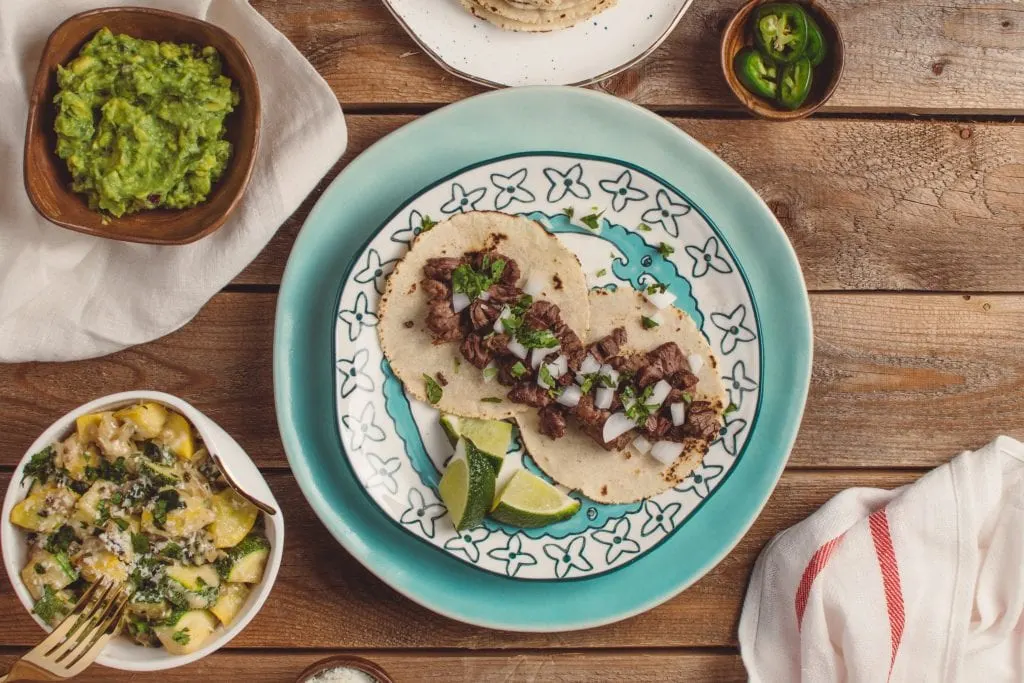 Mariscos mi Mazatlán
This place is a Tucson favorite. Every time you say the word mariscos—which means seafood—everyone knows that this is exactly where you're talking about.
It's not easy to see why when you walk in the door; the walls are lined with cafeteria booths, and the decor is mismatched, but when you open the menu, you will find some of the best Mexican seafood in the city.
There are seafood cocktails, shrimp ceviche, clams, ceviche de pulpo—or octopus ceviche—deep fried fish, rare shrimp dishes, and the best drinks in town.
Many of their recipes are unique to Mariscos, which is what makes them so special. You cannot get their food anywhere else, so you're bound to find something new.
Their drink list is also to die for. Their Cheladas are perfectly spiced. They have a long list of beers and liquor.
Throw that in with a mismatched mariachi group, and you have a fun, easy night that you and your date are bound to enjoy.
Mi Nidito
This restaurant is a hidden rarity, one that some people know about and others lust after.
Located on Fifth avenue in South Tucson, it's off-the-beaten path, quiet and toned down, but also colorful. The walls are tiled with hand-painted murals, and the booths are striped.
The food is traditional—to the core—but it's done right, and that's what makes this place so special. You won't just be getting enchiladas with rice and beans; your beans will come seasoned, topped with Mexican cheeses, and the meat will be tender and marinated with care.
It's the perfect place to go for a second date, or after a drunken one-night stand, when you've just got to share breakfast together.
Their drinks are well-known. Many people will tell you that they have the best margaritas in the city, but there's a lot of competition for that title. Overall, it's the kind of place where you can sit, talk, and enjoy good food without the pressure of gourmet environment.
The Quesadillas
The Quesadillas is another hole-in-the-wall gem. It's been featured in many local publications and for good reason. It's one of the most unique Mexican restaurants in town.
The lobby is small, filled with high-tables and a few booths. You don't have to get too comfortable and sit in an intimate setting.
It's great if you're meeting somebody for the first time, and you want something you've never tried before.
The owner creates his own salsas, pico de gallos and marinades. They have a wide variety of tacos, tostadas and burritos.
So it's special, but it's not too special, and it's cheap. Tucsonans know that they offer a good value. That's why they keep coming back; that, and the fact that you can run in, get an amazing taco, eat for two seconds and leave. It's the perfect first date.
Street Taco and Beer Co.
Mention this taco shop to a local Tucsonan, and you'll immediately hear how great it is, so you'll score some points if you mention it. And there's a reason for that.
When this place opened up, it was an instant hit. Somehow everyone in town knew what it was, and they all thought it was God's gift to mankind.
It's located in Downtown Tucson, the heart of the city's nightlife, where you can grab a bite to eat, get a drink, then a shot and another drink.
It's the beginning of something amazing, or an end to a really wild night. It's small, but there's a lot of seating in the lobby and the patio, and they have a great bar, offering all of the usual Mexican cocktails and beers.
While the ambience is distinctly casual, they've found a way add something extra to make you feel like it's more than just a quick place to grab a bite to eat.
Nightlife Date Ideas in Tucson
You're young—or maybe you just feel young—and you're looking for more than just a good meal with someone special.
You want to party. You want to get drunk. You want to dance, and you want somebody to share the experience with.
If you're in Tucson, you're in the right place. From dives to chic clubs, you won't have to look far to quench your thirst and feed your libido. There's bars for every taste, blasting corridos and serving margaritas, bumping club music, or catering to goths and techno fiends.
You can take the streetcar through downtown or find a special spot on the corner, and in the process, you'll find drinks they don't serve anywhere else. These spots are specifically chosen to showcase the unique features of the city and the diversity found within it, because if you're willing to savor a little local flair, you're definitely going to enjoy yourself.
Fourth Avenue
There's no place quite like Fourth Avenue. It's famous, infamous, eclectic, hipster chic, goth—anything you want it to be. This street lets you pick your flavor.
Lined with restaurants, shops and nightclubs, you and your date will find more than just a place to drink if you take a visit. It's an experience.
In fact, the Fourth Avenue Street Fair is one of the most trafficked events in Tucson. But it really comes alive at night, when the kids from the University of Arizona come in by the busloads, filling spots like The Tiki Hut, where you can watch fire dancers, or the Sky Bar, where you can have a drink, dance, and watch the stars through one of their telescopes.
It's also home to Tucson's historic LGBT bar, IBTs, which stands for It's About Time.
There you can watch local Drag Queens put on a performance, or dance to techno beats.
The best part of Fourth Avenue is the streetcar. You can take it to all of the local venues, hop from one bar to the next, and use it to safely get home afterwards—instead of swerving across the road, until you somehow land in somebody else's bed.
The Maverick
Tucson's eastside is a little bit more country, and that's OK.
The subculture is a viral phenomenon in Arizona, where you'll often see cowboy hats and tight jeans, paired with smartphones and sneakers.
If that's your thing, go put on your spurs and head down to the Maverick. The drinks are cheap, and there's a great dance floor, where you'll find live music, and even dancing lessons.
The Maverick is also popular with Tucson's older crowd. It's someplace that they can go and enjoy a date without the craziness of the bars downtown. They also have a kitchen, which opens at 5 pm daily, so you can grab a bite to eat, maybe a drink, then get to two-stepping.
Tap & Bottle
Tap & Bottle is more than just a bar. It's a space dedicated to serving quality beer, among other things.
They feature local and craft beers—stuff you won't find anywhere else—along with a host of wine, liquor and cocktails.
They have two different locations, downtown and north, and they've designed the space to be more of a casual, open setting.
It feels more like a tasting than a place to get smashed, and they've reinforced that ambience with regular events.
They have trivia nights, morning yoga and folk music. What makes this place so special is that you can take somebody to drink and laugh, without actually feeling like you're getting drunk at a bar or nightclub. The style makes a huge difference.
Ethnic and Authentic Date Ideas in Tucson
Foodies consider Tucson to be holy ground. It's the kind of place where you can drive from one stoplight to the next, trying to decide which country you want your dinner to come from.
You can take your pick, and you really don't have to be picky about it.
There's everything from African cuisine to Mediterranean.
If you and your date have a refined palette, there's a lot to take in. You can show off your knowledge of foreign culture, or just share your love of sushi.
Zemam's
How many people can actually say that they've eaten at an award-winning Ethiopian restaurant?
Zemam's is for geniuses. Everything about the place is built for couples.
The lobby is small, mostly empty and intimate, but it's well-lit, and it's not the kind of place where you feel pressured. It's just fun.
Most of their dishes are vegetable or meat purees—many of which of are vegan—that come served on injera, a large, Ethiopian flatbread used to scoop up the puree.
Couples will receive a giant piece with their chosen dishes on top, which means you will be eating together, and probably with your hands—as is traditional.
It's interesting. It makes for some great chemistry, and everyone loves the idea. It's something special that you and your date can share.
Sa-Ing Thai Cuisine
This restaurant had to be on this list. There's no avoiding it; it is one of the best—if not the best—ethnic restaurant in the greater Tucson area.
Why? Because curry is an art form. It's not just something that can be thrown together. It has to have the perfect mix of unpronounceable ingredients, or else there's no point in eating it.
Sa-Ing Thai Cuisine never gets it wrong which is why it is such a great place for a date! If you and your date are a fan of spicy, this is the place to go.
The Persian Room Fine Dining
With ceiling murals, chandeliers, burgundy columns, and antique furniture, the Persian Room is the essence of fine dining.
They offer both Middle Eastern and Mediterranean cuisine with a tailored presentation and a modern flair—while still staying true to their traditional roots.
The bright lighting and open seating create an environment that is luxurious but casual enough that you can take your date there without them expecting you to fall down on one knee.
The pricing is reasonable, so if you do go, you won't have to worry about paying your rent on the first of the month, and you'll enjoy yourself.
The Middle Eastern palette is easy on the American tongue. Expect familiar flavors and ingredients used in unexpected ways.
Fun Activities For a Tucson Date!
There are loads of extracurricular activities in and around Tucson that you and your loved one can enjoy, and you don't have to spend a lot.
The entertainment industry is growing and thriving, and new spots are cropping up all the time.
Of course, your activity will depend upon the dynamic. Maybe you don't want to talk; you just want to enjoy your date's presence. If that's the case, you could go to the theater or a live event.
There are gaming venues, where you can bowl, ride go-karts, or play arcade games—all great ways to help you understand one another, connect, or just go out and have a blast.
Round1
Round1 changed the face of Park Place Mall in Tucson.
When it first opened, Tucsonan heads turned, because they finally had something that they could actually do at Park Mall, other than eat bad food and dodge heckling salesmen.
Round1 is a giant arcade with all of the fixings: foosball, video games, and bowling. They offer a large menu selection, as well as liquor and beer—another oddity at the mall—and it's all in a laid-back, adult-friendly environment, where you won't be confronted by sparklers and birthday cakes or characters in costumes.
Round1 is perfect if you're trying to understand the dynamic of the person you're dating, or you want to connect on more than just a verbal level.
You can see how they move, watch them throw a bowling ball, or compete against one another. You'll find yourselves laughing and enjoying activities, as opposed to just eating something and getting drunk.
Golf N' Stuff
Gold N' Stuff is a miniature theme-park on Tucson's northside, offering arcade games, miniature golf, bumper boats, and best of all: go karts.
It doesn't matter how old you and your date are, those wicked little cars will never go out of style.
Strap yourselves in together, and show off your driving skills, or have yourselves a competition.
There are alternatives to Golf N' Stuff, like Funtasticks, where there's even a kid-sized water park, but it's kid-sized. No couple wants to wade through children while they're on a date.
Golf N' Stuff was chosen because it's empty. It's quiet. People don't go there, especially at night, so you'll have your run of the park.
You can drive those go karts as much as you want, and you won't have to wait in line, or you could spend hours on the bumper boats, drenching one another and laughing. You could even duck inside their castle and kiss.
The Gaslight Theater
The Gaslight Theater is a historic, Tucson staple, known for providing local actors with a chance to explore their dreams.
It's combined with two locally owned restaurants: Little Anthony's Diner, and Grandma Tony's Pizza and wings, both known to have great, cheap food.
The theater itself has its own menu with some basic favorites, signature cocktails and adult milkshakes.
Ticket prices and shows vary, but it's always fun. The reviews for the performances are fantastic. The theater is great, because the environment is more participatory than a movie theater. It allows for conversation and laughs, and there's drinks.
Cafe Poca Cosa
Known all-throughout town as "that restaurant I'm not ritzy enough to go to," Cafe Poca Cosa tops the list when it comes to Tucson fine dining.
It is definitely one of the most romantic things to do in Tucson and a perfect anniversary date!
Its chic, minimalist decorations look like something out of a magazine. The website says that the setting is meant to be casual and lively, but it is definitely black-tie, empty and designed for the best.
The Chef and owner Suzana Davila is renowned for her modern, impressive presentations and her Latina flair.
She incorporates indigenous, local ingredients to create a menu that changes twice daily. This allows her to work freely, evolving her style, so she can better her performance. It's almost meant to encourage the guests to try new flavors and enjoy a reinvention of old ones.
Reservations are recommended, and it's always a good idea to call as far in advance as possible.
This is in an intimate setting with foggy glass windows, small tables, and a patio built for two. More than one couple has sealed their engagement here, and not just because of the food. The restaurant's reputation speaks for itself. This is the place to impress.
****
Looking for more date ideas in Arizona? Check out these ideas:
+ More Cities for Romance:
Save This to Pinterest so you find it again later!