Looking for double date ideas?
Double dates are usually tons of fun or incredibly awkward, and there's not much in between.
If you've got a couple you and your partner both love, a double date can be a great way to try new things, get to know each other deeper, and spend some time with people in your same stage of life.
Whether you're going out with people you love or a couple you kind of can't stand, these date ideas are such a blast you're sure to have a great time.
Read below to find a wealth of awesome date ideas that can be happily enjoyed by more than two people! Only the very best double date ideas listed here!
Fun double date ideas
Do a murder mystery dinner party
This is an awesome idea for a group that loves to fully commit.
There are tons of resources online to help you plan the perfect murder mystery, and some restaurants and businesses will host one if you make a reservation!
Every party has a different theme – be it 1920s, luau, or Star Wars – so dress up, get in character, and go have a great time!
Go for a couples trip somewhere
Finding a place you've always wanted to go and planning a trip there makes for an awesome date.
You could go to a beautiful beach, a national park, or go see a city you've never explored! Whatever the destination, traveling with friends is always a great time.
Go to a film festival
Okay, film festivals are so entertaining. A ton of the films will be really funny, intense, dramatic, and thought-provoking. It's cool!
There'll also be some weird ones… but either way, you'll have a ton to talk about!
At home couples cook off
I'm sure you've seen a Food Network cooking show at least once before, so you know how fast paced and fun these are!
Go to the store together and pick up ingredients, and then battle it out to prove who has the best cooking skills.
You can pair up with your significant other, or fight against each other from opposite teams!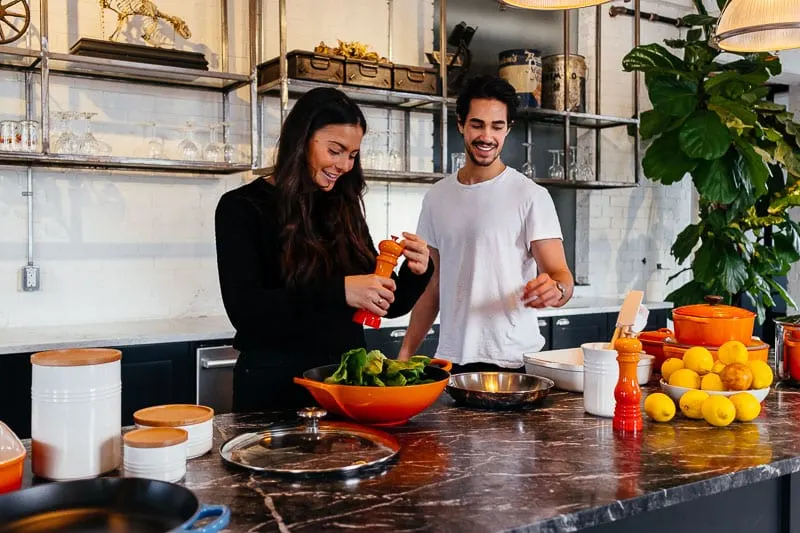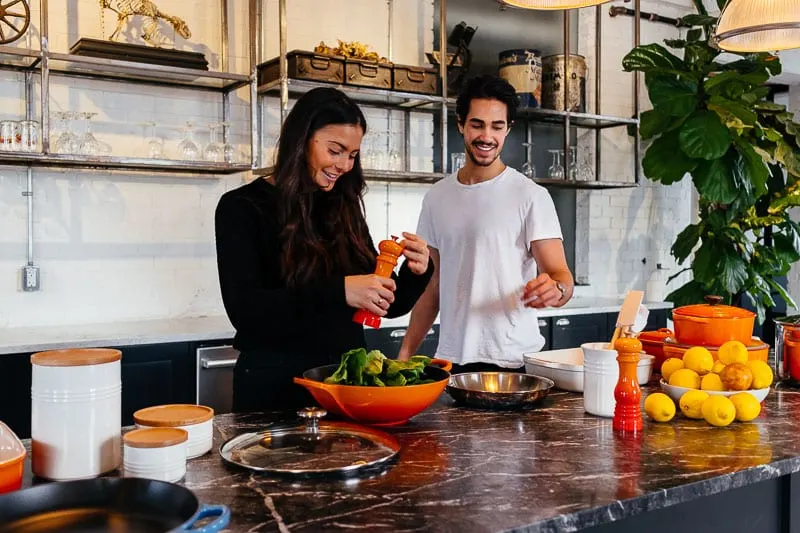 Go to a play
There's always a play or musical going on, it just takes a little search through Google!
Find a nearby playhouse or theatre and see what's being performed.
You can all go to a fancy dinner and then watch a beautiful and emotional show, or go watch something hilarious and get fast food on the trip home! This date is flexible.
Go to a haunted house
These are usually only open during the fall months, but haunted houses are a ton of fun! If you're the type of person that loves anything spooky, scary, and silly find a little haunted house and go check it out.
If your group loves terrifying movies and double date activities, go to one of the big haunted houses like Netherworld and get scared out of your boots.
Just be careful you don't have an extra sensitive group member that leaves with nightmares!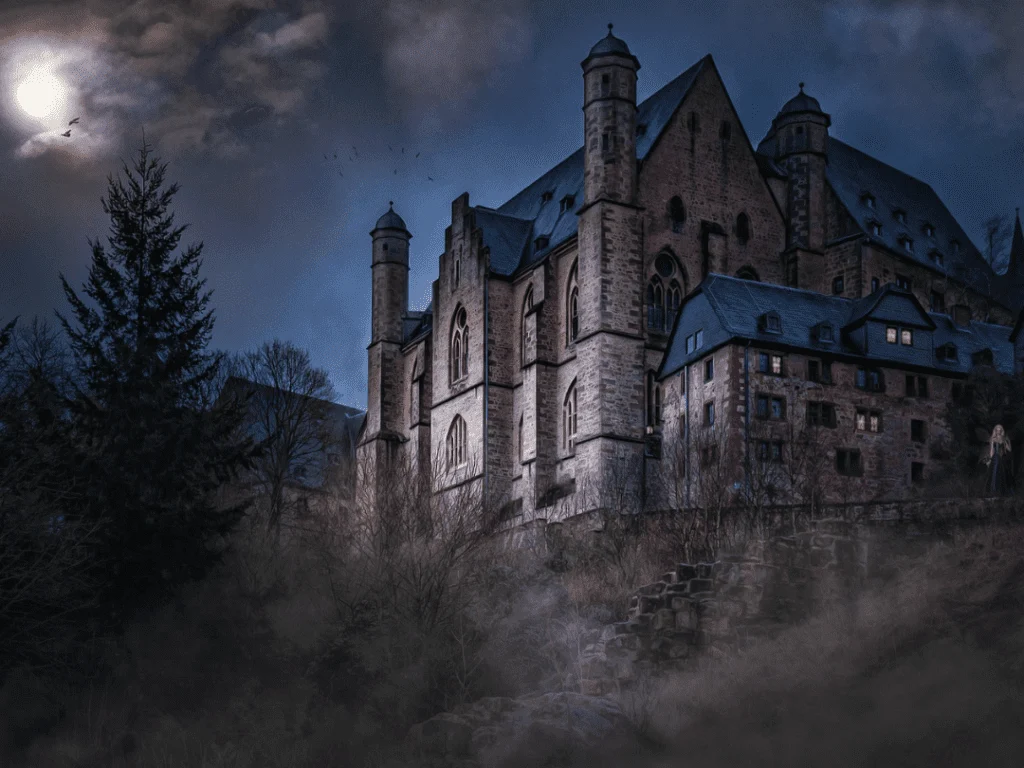 Good Cute Double date ideas
Go to a concert
Most any weekend of the year you can find a concert at least somewhat close to where you live.
Whether the artist is your all-time favorite singer or a local with a guitar, dancing together and partying through the night will be tons of fun with your person and another couple!
Visit a second hand market
There are some fantastic finds out there, you just have to… well, find them!
There is so much you can do with this date. You can try to find some awesome valuables and knick knacks, or, you can come up with a little scavenger hunt and go crazy!
Go to a museum
Finding a cool museum to go to can be a great time, just make sure you choose somewhere with an interesting theme!
Go see a museum with incredible history, beautiful art, funny artifacts, or something you all can totally nerd out about. One of the best nerdy date ideas ever!
Explore and learn something new. It'll be a great learning and bonding date!
Have Sunday Brunch together
Sunday brunches are traditionally adorable.
You can get some great food, catch up, and drink mimosas with some people you love. The best thing about brunch is that you can sleep in more than if you go to breakfast.
Team building ropes course
Ropes courses skyrocket your adrenaline without all of the risk.
Strap in, and try out the course! This builds trust and teamwork, so it's excellent for two or more couples! Bonus points if you shove your partner off the course.
Double date night ideas for married couples
Here are some double date nights for married couples. If you need more ideas, check out the best date ideas for married couples here.
Go to a sporting event
If you and your spouse are big sports fans, talk to another couple about going to watch a game! Tailgate before hand and go watch together!
Bar Trivia Night
Trivia night at the bar is always a great time, especially if it's a theme you're pretty sure you know a ton about.
Go get absolutely schooled with some of your favorite people, or dominate in Harry Potter trivia.
Go to a karaoke bar
Whether you can sing or not, karaoke is a blast if you're with a fun group of people.
Sing your favorite song, or if you're feeling nervous, get a few drinks in your system and then jam out to some Whitney Houston.
Have a couples trivia night
Doing a trivia night geared towards what you all know the most about makes for a competitive and funny date night!
Whether you're all big sports fans, geeks, music buffs, or something else, gather some interesting questions on your favorite things and compete.
You can spice it up by betting on who wins – losers buy the winning couple dinner!
Go to a magic show
The oohs and ahhs of a cool magic show kick off an awesome date night with another couple.
You can all try to figure out how they did it, and maybe even try some magic on your own later in the night!
Just make sure you don't actually cut each other in half.
Have a games night
Board games are not too exciting with just one other person, but add a couple more and you've got an awesome group activity!
Choose something strategic and get competitive, or pick a silly game to laugh at with each other.
If you don't have any board games, Jackbox games can be played together on your phones and they are great for groups of 4-8 people. Happy gaming!
Check out some of our fav games for couples: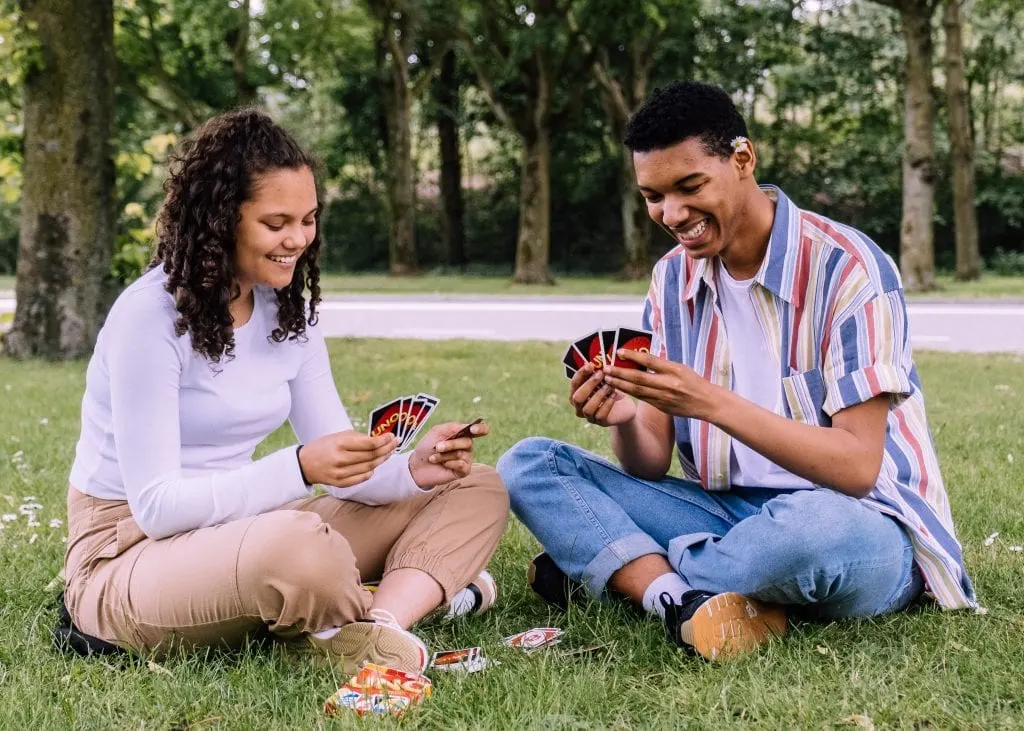 Go on a cruise ship
This is a bit more of a commitment, but going on a cruise with another couple is an absolute blast.
Enjoy the beautiful sea air, sunshine, excursions, and endless food.
You can all lay in the sun through the day and party all night. Take your favorite person and a couple you both love to hang out with on a cruise for an incredible vacation date!
Cheap creative double date ideas
Outdoor picnic and a movie
This date is so adorable. If you have a garage door and a projector, you can create your own mock drive-in movie theater!
If not, you can easily set up a laptop or tablet with a movie playing and have a romantic dinner outside under the stars. So fancy!
Go out for ice cream
Going for ice cream is an absolute classic, and for a good reason!
Everyone loves ice cream, and it's cheap and easy for a hot summer day! Pair this date idea with a fun walk around the block or a pool day for a longer date.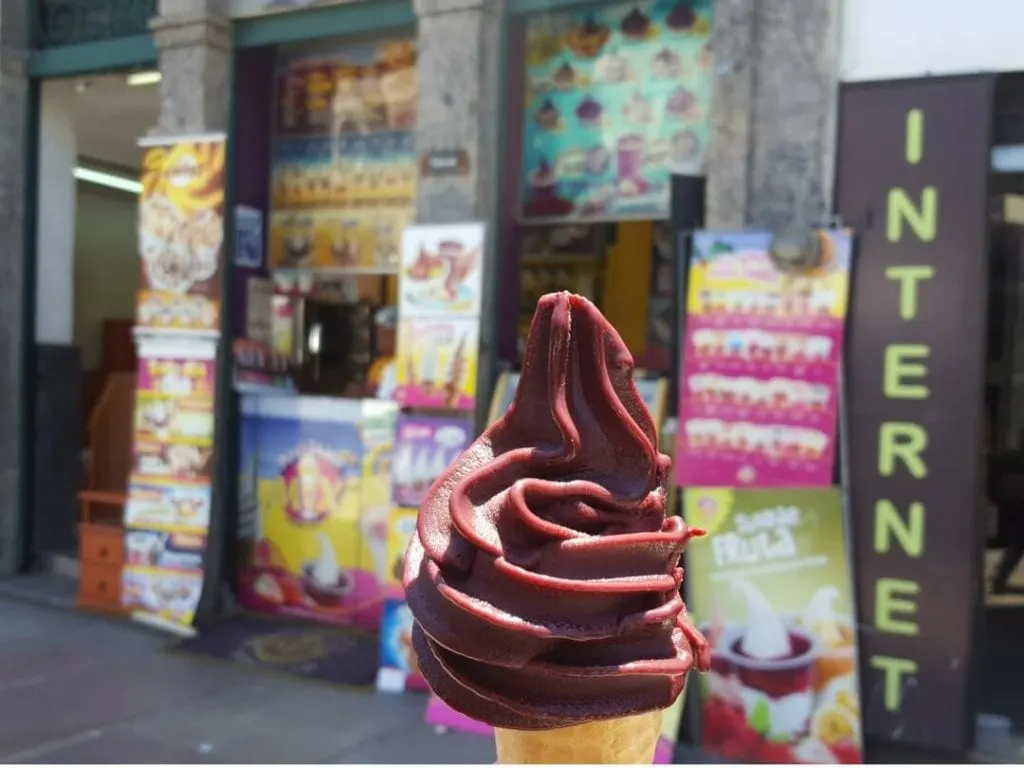 Go skating
Roller skating or ice skating, this is sure to be a ton of fun!
It's usually very inexpensive to go skate for an hour or two, and rental skates don't cost much to use. Grab your S.O., a couple y'all love, and bop out to some fun music as you enjoy the wind in your hair!
Bowling
Especially talented or sort of awful, bowling is a blast.
There's something about knocking down all of those pins that's just so satisfying! If you're really bad, you can always use the bumpers to keep your ball (and your pride) out of the gutter.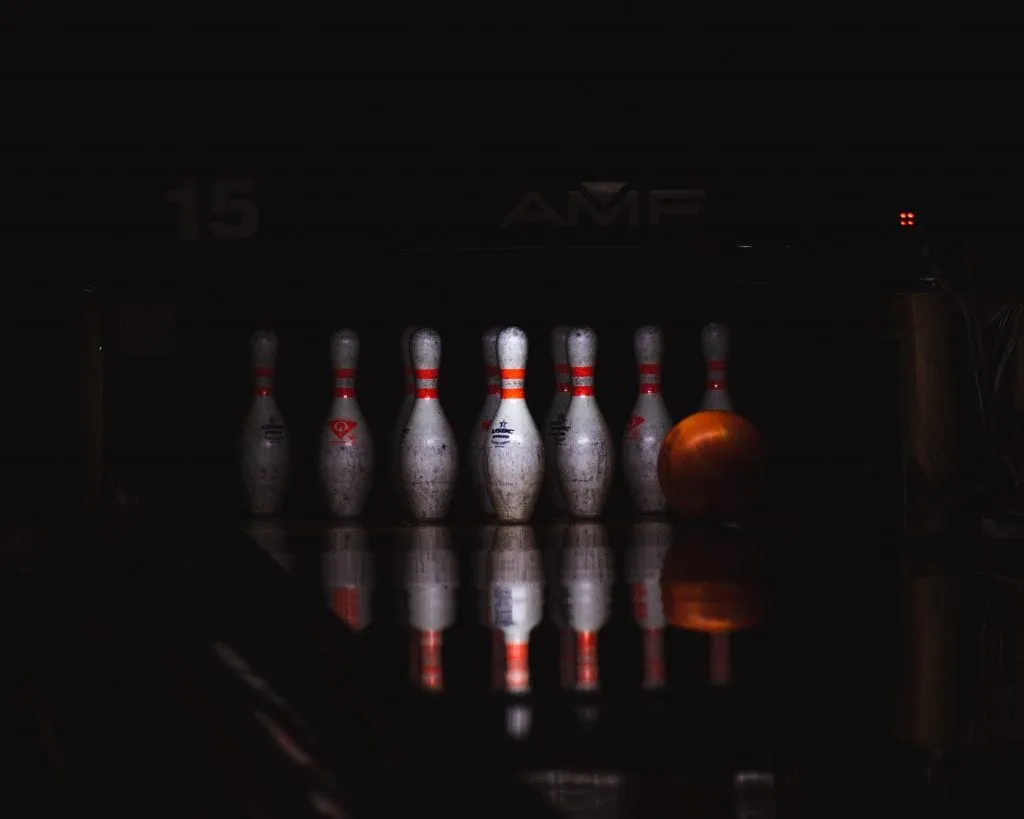 Go zip-lining
Zip lining is exhilarating, thrilling, and inexpensive!
Take your favorite person on a double date and watch them swing through the course with fear and excitement plastered on their face!
Whether you're zip lining on a course in your town or in the middle of a Jamaican jungle, flying through the air is one heck of a good time.
Have a game night
Whether you're playing board games, video games, or cornhole in the backyard, a group of four is perfect for any game night.
Most games are four player, and you can always play couple versus couple (or switch it up!).
If you're struggling finding a game to play, Jackbox Games can be played from the couch, and games like Uno and B.S. are easy and universally liked!
Free double date ideas
Volunteer as a group
Volunteering your time and energy to help others in need is a great way to serve your community and get to know your partner better.
Choose a cause the four of you are passionate about and go make a difference! They say many hands make light work, so bring an extra couple along and give twice the love.
Go for a hike
Hiking is a great way to relax, see the world, and experience nature's wonder.
Going hiking with your loved one and another couple is an experience of a lifetime. Find a pretty mountain, waterfall, or cliff to hike to and gaze upon the beauty – nature and your date of course!
Help your friends have a yard sale
If you know a couple that has moved recently or has a lot of extra clutter, they may be up for a joint garage sale!
Wake up bright and early (provide the coffee and breakfast for some bonus points!), and fill your driveway with some of the things you've been wanting to clear out.
You can join together to make one huge garage sale and real in some more passerbys! Plus, everything's more fun with company.
Go to the beach
The beach is proclaimed by most people as their 'happy place'.
Looking out on the sparkling blue water, feeling the cool breeze on your sun kissed cheeks, and enjoying the sand between your toes is relaxing to the max.
First double date ideas
Go on a foodie crawl
Make sure to go hungry, because for this date, you'll be trying a ton of exquisite dishes and delights!
Start by finding a restaurant you're all excited to try and order only appetizers. Then go somewhere for your main course, and then somewhere else for desert!
You can really stretch out this date into however many courses you're looking for. It's a great way to get familiar with new restaurants and your date!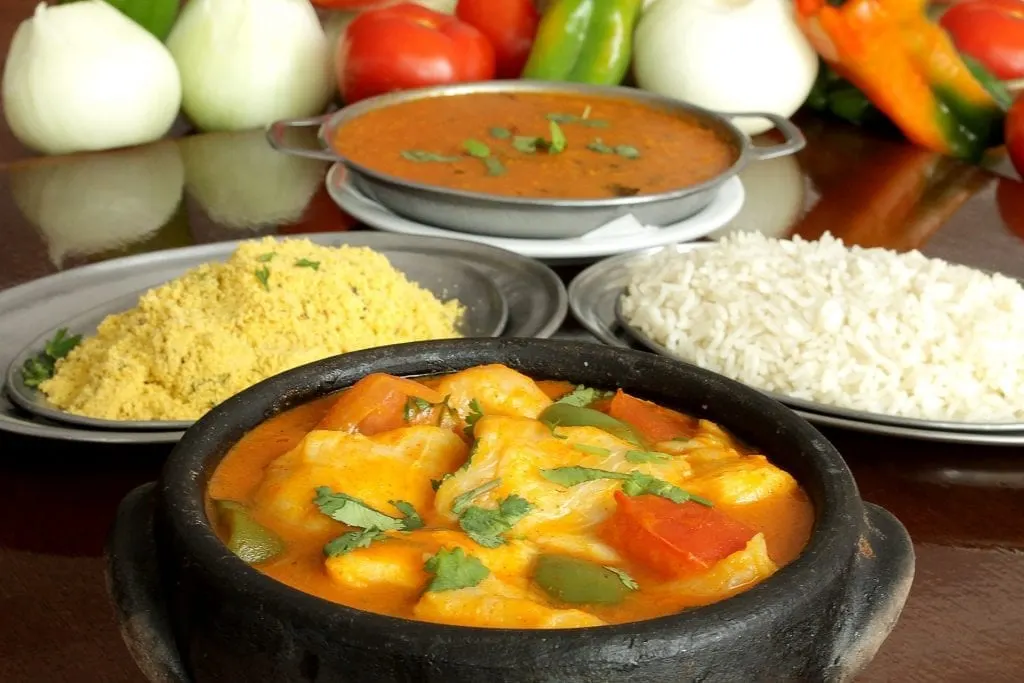 Have a game of laser tag
Laser tag truly is a game for all ages. Some people even spend their bachelor/bachelorette parties playing laser tag!
Going as a group is a ton of fun, and you're sure to get a ton of laughs out of it. Try to find somewhere that shows you your stats after the match so you can make sure to flaunt your points.
Sightsee your City on the Hop On Hop Off Bus
If you're not sure what a hop on hop off bus is, let me tell you about one of the coolest ways to travel!
These busses have different stops and multiple busses driving through these stops throughout the day.
When you purchase a ticket, you can ride the bus to a stop you want to explore, and then get on a different bus and ride to the next stop! It's a great way to explore your city and enjoy a day of travel.
Have your own wine tasting
Going wine tasting is a ton of fun, but having your own is even better.
Go to the store with your date and pick out a variety of different wines.
Invite over another couple and taste them all! By the end of the night, you'll know each other well.
Play a game of pool at the pub
Put your 8-Ball skills to the test by taking a group out for some pool!
Grab some drinks and some dinner and grab a stick. If you're not great at pool, setting up the balls with the rack in the beginning is fun. Speaking from experience, a super fun indoor date idea.
Double date ideas for teens
Here are some double date nights for teens. If you need more ideas, check out the best date ideas for teens here.
Go for a picnic at the beach
This is so adorable and so much fun! A great double date idea for 16 year olds.
Making sandwiches with your boyfriend or girlfriend (or something fancier if you're feeling especially elegant) and meeting up with your favorite couple is a blast. Then you add in the beach?
This is a perfect double date for anyone to try.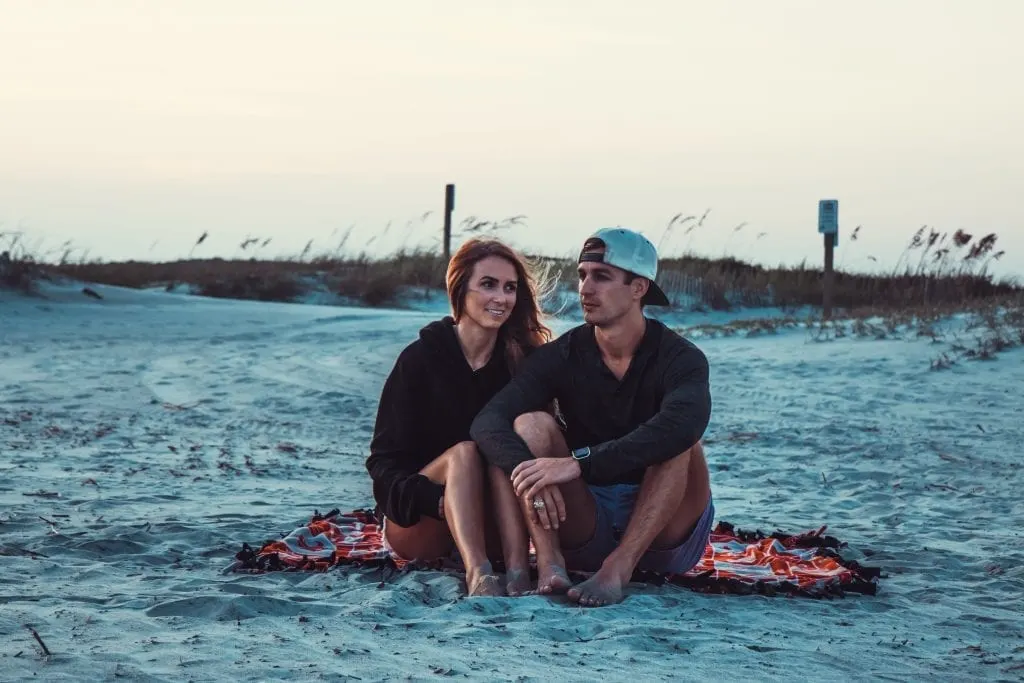 Go fruit picking
Apples, strawberries, or bananas (do they have banana picking gardens?), this is going to be a lovely date.
It's usually very cheap to go to these gardens and orchards, and picking the ripest and most scrumptious looking fruit makes for a great time.
Zoo
Going to the zoo is an incredible experience and can be very informational! You can walk around and look at all of the adorable animals, or you can walk with a tour or class.
Every exhibit has information about the animal, so you can learn about them!
Amusement Park
There is so much to do at an amusement park, hence the name!
Find one near you and spend the day there. It's a great way to spend a long time with your date and friends!
Play charades
This is such a silly game, and it's sure to be entertaining with a group of four!
Make sure to pick funny topics and difficult words to do. Set up words and choices ahead of time, or add in a bit of craziness by having everyone come up with their own word.
It's interesting what some people choose to act out! Very interesting.
Sailing
Going sailing is peaceful beyond believe and absolutely surreal.
You can make it a short trip after school, or pack some food to eat out on the water and spend the whole day out there! J
ust make sure you're only going out all day during the summer. Don't skip class… often! I'm really just kidding.
Drive in Movies
This is such a classic and timeless date.
Pack your car full of snacks and goodies and find a drive in movie by you! If you don't know of any, bring a laptop and drive to a pretty park. Remember to bring lots of blankets and popcorn!
Go shopping at the mall
The mall is a great place to hang out and have a fun date.
You can go shopping for a while, take a break and get something to eat at the food court, and maybe even catch a movie later on! You can spend a lot of money, or none at all. It's a great option for a quick and easy date.
Indoor double date ideas
Here are some fun indoor double date ideas. More double date ideas here.
Dinner party
This one requires a good deal of planning, but the payoff is just spectacular!
You can all dress up in nice attire and enjoy a lovely meal together. Or, if you're not feeling the whole fancy dinner party thing, order in and just enjoy the time together!
Try an escape room
These are difficult – no lie – but if you've got a team of four, you'll definitely get out!
Work together to solve puzzles and riddles to escape before your time runs out. You'll probably escape if you use teamwork! Probably.
Comedy Club
Laughter really is the best medicine. Go out with your date and another couple after a hard week of work for a great night off.
This is a great way to enjoy some time with people you love and destress after a packed week!
Paint and wine night
Yes, these really are as fun as they sound. Find a place that hosts paint and wine nights and grab your people!
Drink the wine as you paint Van Goh's Starry Night. Or, pregame and see who's painting ends up the wackiest. Either way, this date will be awesome.
Go to a bookstore and pick the other couple a book
You can make a fun little game out of this one!
Pick out a book you think they may actually like, or just pick something ridiculous. You can do several rounds and give themes for each one.
This can be super silly or super sweet depending on which way you take it, but it's definitely going to be an amazing time.
Looking for more date ideas?
Want more dates? We have you covered!
Save to Pinterest