Looking for fun El Paso Date Ideas?
Look no further! El Paso TX is a great place to be for couples as they are heaps of fun activities for couples.
Whether you want to spend your days chilling at an urban oasis or finding some of the best coffee shops in the city- we have you covered with the most romantic things to do in El Paso at night for date night and also during the day! The most romantic date spots in El Paso right here.
TOP ROMANTIC PLACES IN EL PAS0
Date Night Ideas in El Paso TX
Go to the Theater. Whether you or your significant other prefer a movie, a dance, a play, a musical, or some other performing art, there are plenty of places to find great entertainment in El Paso.
Movie Theater: Enjoy an evening at the theater. Catch a movie together for a weeknight break. If you like double features head to the movies on the weekend. grab lunch or dinner in between movies.
Performing Arts Theatre: Head to a performing arts theatre if you are interested in catching a play, musical, opera, dance performance, musical performance, or any other performing arts performance. Check the schedule to see what is available.
Enjoy some laughs at Comic Strip Comedy Club. This cozy comedy club offers headliners and popular comedians as well as up-&-coming talents. The offer typical bar food and drinks for you to enjoy during the nightly entertainment.
Enjoy a romantic Sip and Paint Night at I Painted That! or I Painted That! East. Classes cost about $40 a person and come in many varieties. You can even purchase an at home kit.
Sing Karaoke at Duets Karaoke Bar. Enjoy an evening of music and joy, whether you choose to participate or supportively clap along is up to you.
Take a Cooking Class together at Cooking Time. Taking a cooking class is great way to get to know someone. Take a look at the offerings and find something you are both interested in learning.
Go Bowling at Bowl El Paso, Oasis Lanes, or Ft Bliss Bowling Center. If you and your date are looking for something to do with a group of friends, try some old-fashioned bowling. This classic date option is highly entertaining and fun.
Go Skating at Roller Bomb. If you would rather be a spectator catch a roller derby match at Borderland Roller Derby. Whether you are into skating yourself or prefer to watch, enjoy an evening at one of these two great places.
Go Ice Skating. Ice Skating is a great physical activity for a date. Skate round the rink holding hands. Grab a warm drink before or after your icy adventure.
Learn to dance at the El Paso Ballroom. Dancing lessons are a great romantic date idea. You can sign up for group classes or for a private couples' lesson.
Go Dancing at El Paso Dance Works. Take a dance class or join the Saturday night social dance.
Spend the night at the Plaza Hotel in Pioneer Park. The property is a historic landmark that now boasts a boutique luxury hotel.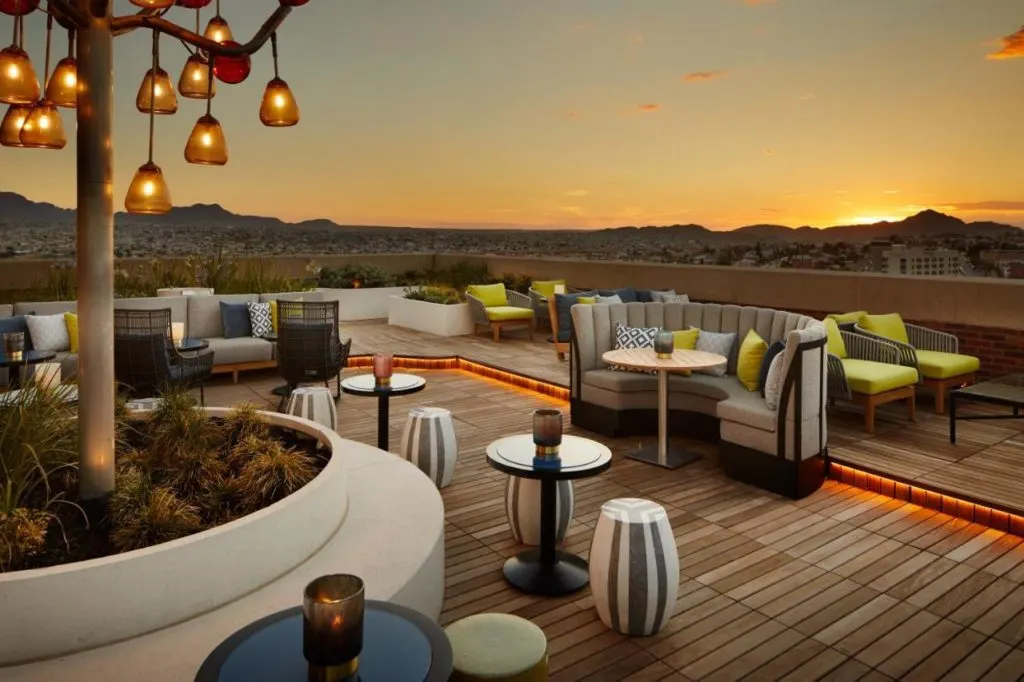 Fun El Paso Date ideas
Visit the El Paso Zoo. Spend the day exploring the different animal exhibits at the El Paso Zoo. They have over 220 different species to see.
Visit the Juarez Aquarium. If you're interested in sea life head across the border to Juarez and visit Acuario Fish Land, their aquarium.
Ice Cream. Grab some ice cream on a hot day at one of these local favorites. An Ice cream date is easy and simple, great for a first or second date.
Visit a Brewery. Take a day trip to a nearby brewery or spend the day on a brewery tour. If you and your date enjoy a good brew, check out the great breweries below.
Visit a Winery or two (or more). If wine is more your thing, than check out the wineries below. A winery tour or tasting is a great way to spend the day and get to know your date.
Go Golfing. If golfing is your thing there are a few great places to golf in and around El Paso.
Spend the afternoon or the whole day mini golfing. Mini golf is a fun low stress game and great for a weekend date. Try Fiesta Park
Go to the Farmers Market. A Farmers Market is a great place to go on a date. You can stroll the aisles, shop, grab something to eat, or simply sit and talk.
Romantic Restaurants in El Paso TX
Caffe Fioretti. This cafe is the perfect stop for fine coffee, tea, and food. Caffe Fioretti is the place to go for afternoon tea in El Paso. They also host tea parties if you are looking for something to do with friends as a group.
Cattleman's Steakhouse. Located at Indian Cliffs Ranch, southeast of El Paso, head here for a delicious meal after spending the day exploring the Pecan groves in the area.
Hayashi El Paso. This Japanese steakhouse offers a tableside hibachi experience. They also offer some great cocktails.
Eloise. This cozy, eclectic restaurant offers breakfast all day long. Their breakfast, lunch, and dinner menus are a delicious mix of dishes from curry to empanadas to burgers to noodle bowls.
Grown Together. This restaurant is perfect for vegans and anyone else looking for a tasty animal free meal.
Cafe Central. If you are looking for fine dining than Cafe Central is the best. Enjoy a delicious meal in their refined dining room or gated courtyard.
Rulis' International Kitchen. Enjoy a variety of delicious dishes from burgers to tacos to pastas, soups, and salads. The restaurant's dining room offers a cozy and relaxed atmosphere in which to get to know your date better.
Texas Roadhouse. Head to the Texas Roadhouse for some classic Texas fun. Good food meets everything Texas and Southwest in this lively restaurant.
Trattoria Bella Sera. Enjoy a romantic Italian meal in this low-key, quaint restaurant.
Piedmont Cafe. Enjoy a wide variety of globally inspired dishes in this comfortable and relaxed restaurant. They are well known for their cocktails as well.
Pot Au Feu. For some French-inspired dishes head to Pot Au Feu and enjoy a meal in their comfortable and airy space.
Crave Kitchen and Bar. Enjoy classic comfort foods for Brunch, Lunch, or dinner in the cozy, warm atmosphere of Crave Kitchen and Bar.
The Little Shack. Grab some seafood in this cozy, hole-in-the-wall restaurant. Many of the dishes have a Caribbean flair.
Crawdaddy's Bar and Grill. Enjoy some classic Cajun food in this laid-back restaurant and bar.
Less Known Hidden Gems in El Paso, TX
El Taquito. Enjoy homestyle Mexican staples in this quaint, hole-in-the-wall restaurant.
Cafe Italia. Enjoy simple, homestyle Italian dishes in this cozy Italian restaurant where they make their own Mozarella.
Rib Hut. Grab some of El Paso's most popular barbecue at this unassuming restaurant.
Casa de Azucar. This unique sight is worth a visit. The many statues surrounding the house look as if they were made of sugar, earning it the name Sugar House.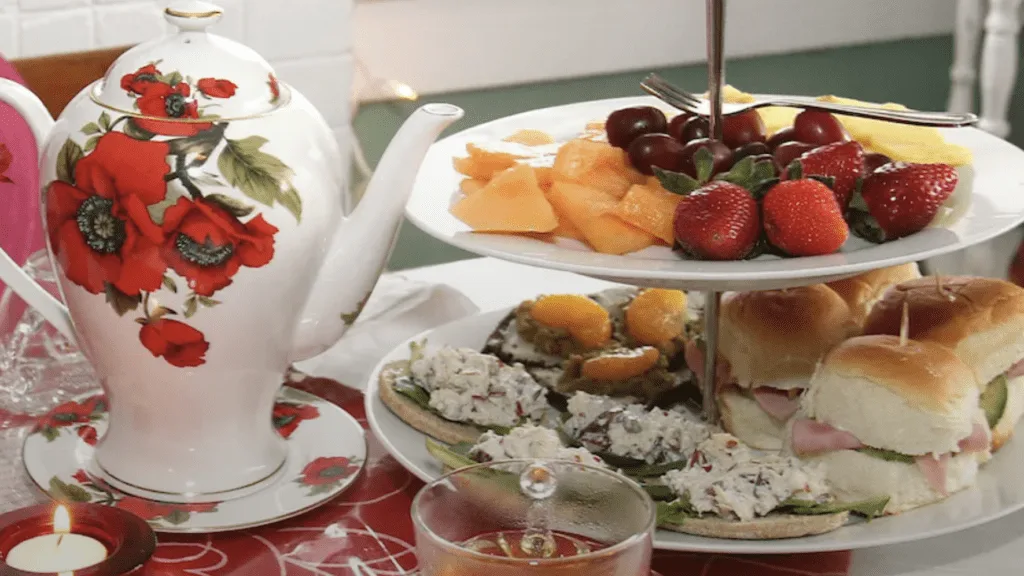 Best Cocktail Bars and Fancy Restaurants for Date Night in El Paso, TX
Toltec Tiki Room. Enjoy Tropical cocktails in this popular island themed bar. Hawaiian-inspired small bites are available with your colorful and tasty cocktails.
Hope and Anchor. Enjoy classic bar treats with your cocktails at this inviting and open bar.
The Hoppy Monk. Enjoy a wide selection and variety of drinks at this lively bar that offers indoor and outdoor seating.
Alamo Drafthouse Cinema Montecillo. Enjoy drinks and food while watching classics, reruns, and box office hits.
The Living Room Lounge. Enjoy delicious food and craft cocktails at this popular El Paso spot.
Coffee Shops in El Paso, TX
The Hive Java Lounge. Enjoy handcrafted beverages in this warm and welcoming coffee shop. They also offer tea and sandwiches.
Coffee Box. This unique coffee bar is in a renovated shipping container. They offer a unique coffee experience in an intimate atmosphere.
District Coffee Co. Enjoy your drinks together in this intimate and cozy coffee shop.
Perks Coffee. Enjoy coffee and sweet treats in this airy, eclectic space.
Global Coffee Roaster. Enjoy fantastic coffee and coffee beverages in this laid back and welcoming space.
Coffee Emporium. This coffeeshop offers over 30 different beans to try as well as tea and delicious baked goods.
Sand Dust Coffee. Enjoy great coffee and delicious crepes in this warm and welcoming coffee shop.
Mas Y Menos. Enjoy specialty coffees, wine, and craft beers at this open, airy coffee shop. They serve breakfast and lunch dishes all day long.
Summer Moon Coffee. Enjoy unique coffee drinks and pastries made with Summer Moon's signature Moon Milk in this cozy, welcoming coffee shop.
Cafe Con Leche. Enjoy delicious handcrafted espresso beverages at this small coffee shop that offers indoor and outdoor seating.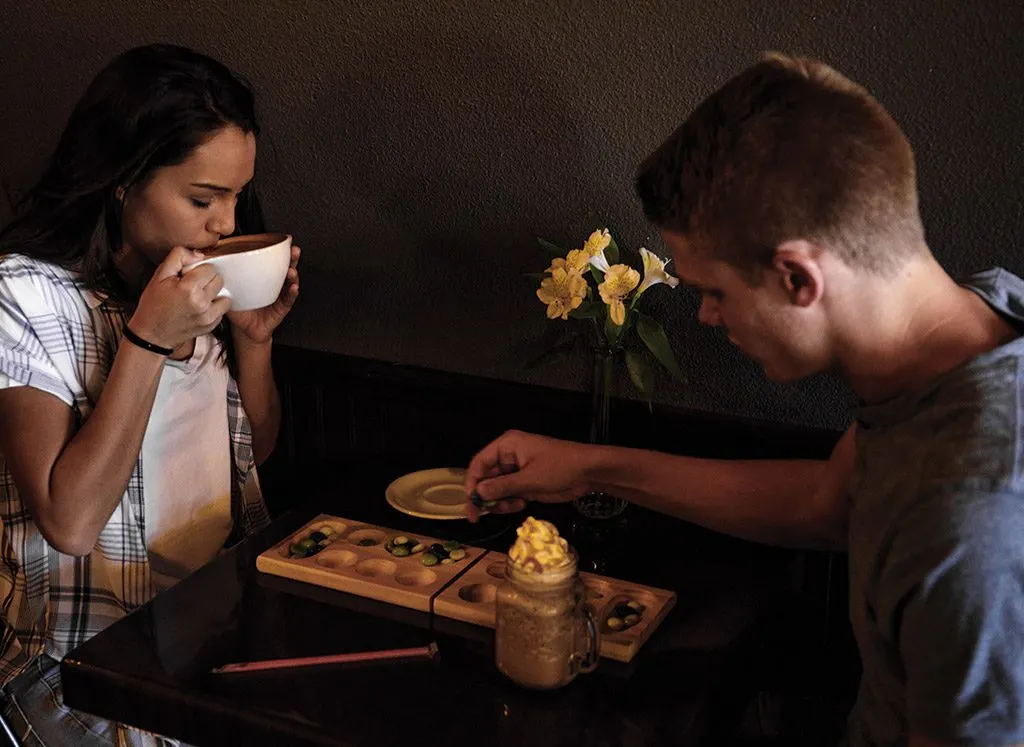 Picnic in the Park. A picnic in the park is a perfect romantic midday date. Make a meal at home to take with you or grab something to go from a favorite restaurant.
Tom Lea Lower and Upper Parks
Scenic Drive Park West Rest Stop
Mission Hills Park
and more!
Walk through the beauty of the El Paso Municipal Rose Garden. Enjoy over one thousand different rose bushes, more than 300 distinct varieties. The garden is free to visit and open from March through November most years.
Visit the Chihuahua Desert Gardens. These gardens have over 800 different native or adaptive plants that grow in the Desert surrounding El Paso.
Watch the Sunset from Tom Lea Park or Scenic Drive Park. Grab a picnic dinner and watch the sunset for a perfect romantic evening. If you'd rather grab dinner at a restaurant head to Hope and Anchor.
Enjoy live music in El Paso. What could be better than an evening of good food, lively music, and fun? El Paso has two great free music events every week.
Alfresco Fridays are located in Convention Center Plaza and highlight local and regional music talents in a variety of music genres. Food and drinks can be purchased at the Strike Zone Food Court. 6-8pm
Cool Canyon Nights. This event takes place every Thursday from 6-9pm at the El Paso Convention and Performing Arts Center. Food trucks offer up a variety of delicious eats to enjoy during the show.
Unique Romantic Dates
Spa Day or Thai Massages. Enjoy a relaxing Couples Spa Day at the Luxor Massage and Day Spa or the Woodhouse Day Spa. For a unique experience try a Thai massage at Unknot Thai and Wellness Spa.
Go on a Scavenger Hunt. If you are new to El Paso, or simply want to learn more about the town, try a Scavenger hunt event.
Take a Tour: Dinosaur Tracks. This three-hour tour explores fossils and tracks left behind by dinosaurs in the Rio Grande Basin. Enjoy a morning or afternoon of Dinosaurs with knowledgeable guides and fun facts.
Take a Tour: El Paso Ghost Tours. If you're looking to get scared, enjoy a fun filled ghost tour. Other great ghost tours in El Paso include:
Concordia Cemetery Ghost Tour
Gunfights & Ghosts Downtown Ghost Tour
Visit a Speakeasy. Enjoy the perfect Speakeasy atmosphere along with craft cocktails at 1922.
Enjoy Dinner Theater at the University of Texas El Paso. Enjoy dinner and a live performance on the University of Texas Campus in El Paso.
Visit Miller Farm and take the Miller Farm Tours. The tour includes horseback riding and wine tasting. Tours are 2-3 hours long. They also have full day and Sunset tours available.
Go see the Pecan Groves. If you love pecans than you and your date may enjoy a trip to a pecan farm. The Ramirez Pecan Farm is just southeast of El Paso. Stahmanns Pecans is between El Paso and Las Cruces.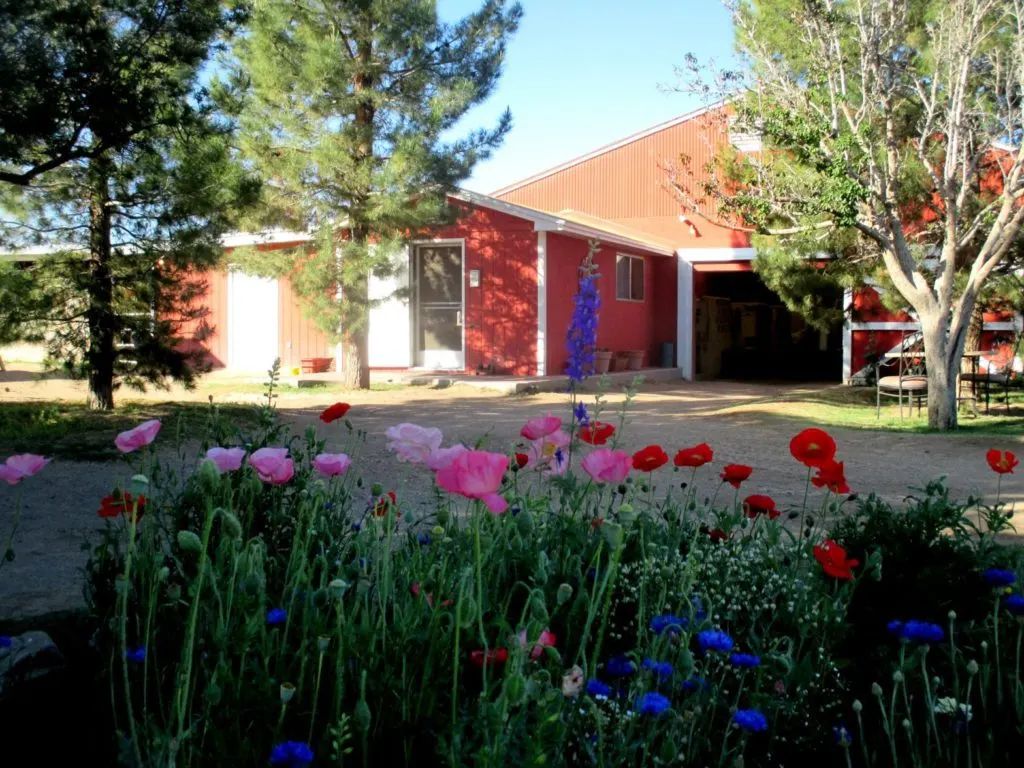 Get "Cultured" Date Ideas in El Paso, TX
El Paso Museum of Art. Spend the day getting to know your date better at the El Paso Museum of Art. Admission to the museum is free. Located in Downtown El Paso there are plenty of restaurants and coffee shops to stop at before or after your trip to the museum.
Centennial Museum. Spend the day exploring El Paso's oldest museum. The museum's exhibits focus on the cultural and natural history of the region. This museum is located on the University of Texas Campus and is within walking distance of dozens of great places to grab a bite to eat.
El Paso Museum of History. Spend the day exploring the history of the area. This museum looks at the intercultural and multinational interactions along the border. Located in the northern part of Downtown El Paso there are plenty of restaurants and coffee shops within walking distance.
El Paso Museum of Archeology. If you or your date are interested in ancient history this is the museum for you. With over 14,000 years of history within these walls there is a lot to see and learn.
National Border Patrol Museum. Located right next to the El Paso Museum of Archeology, this museum hosts exhibits of the history or the border and border control. This museum is an interesting and unique date that will leave you with plenty to talk about over dinner or coffee.
Tigua Indian Cultural Center. Spend the day exploring the exhibits at the Tigua Indian Cultural Center. In addition, check their website for live performances such as dances, pottery making, and more.
International Museum of Art. El Paso also hosts an International Museum of Art located in the historic home of W.W. Turney. Located in the heart of El Paso's Historic Rio Grande District, this museum makes a great addition to a day spent exploring this historically significant area.
El Paso Holocaust Museum. If you're looking for something that will inspire deep thoughts and conversation, head to the El Paso Holocaust Museum. The museum was founded by a Holocaust survivor and its mission is to teach the history of the Holocaust in order to fight prejudice and intolerance.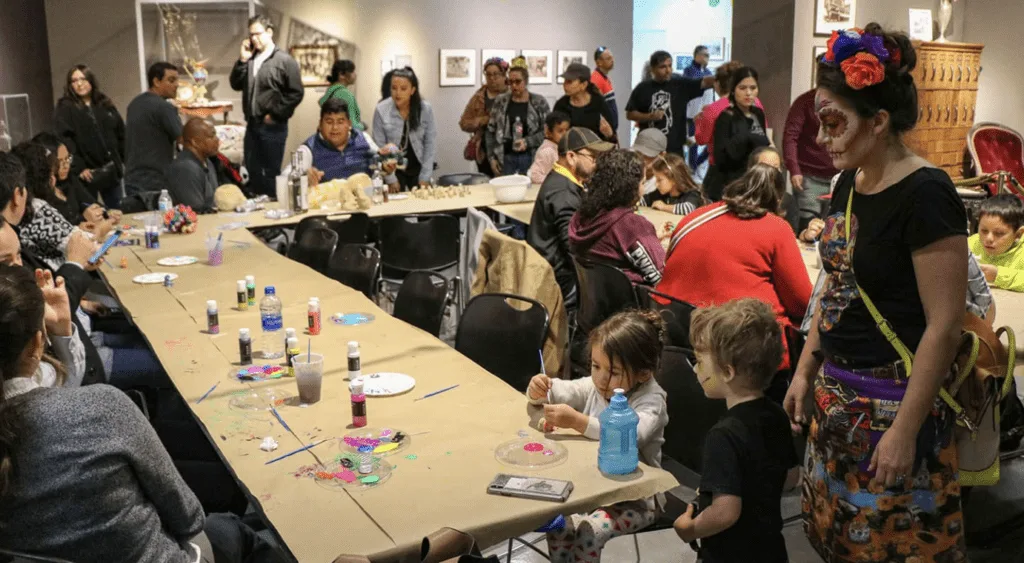 Outdoor Date Ideas In and Around El Paso
Visit Franklin Mountains State Park. This state park has over 24,000 acres to hike and climb. It is full of fun for an outdoorsy weekend.
Stroll through the Keystone Heritage Park Desert Botanical Garden. If you love the desert, then you'll love taking a walk with your date through the beauty of this park and botanic garden.
Take a Bike Ride along the Rio Grande Riverpark Trail System. The trail stretches 10.5 miles one-way. It runs along the Rio Grande and offers picturesque views and the possibility of wildlife sightings.
Visit Rio Bosque Park. Explore the wetlands along the Rio Grande. Hiking and biking are available on the trails. They also offer the occasional guided tour of the area.
Go Horseback riding with El Paso Valley Trail Rides and Horseback River Rides. If you believe in the romantic western image of cowboys and cowgirls, you'll love these horseback rides. Even if you just love horses you'll have a good time.
Go Canoeing, kayaking, or floating in the Rio Grande. Spend the day enjoy the beauties of the Rio Grande region by traveling down the river on the water. Pack a picnic lunch and stop by the riverside for a refreshing midday meal.
Go Hiking. There are plenty of places to go hiking in and around El Paso. Whether you are looking for a quick hike, an afternoon or morning hike, or an all-day hike you are sure to find a good one. To start, check out the hikes below:
Mammoth Rock
Lost Dog Trailhead
Ron Coleman Trailhead
Palisades Canyon Loop
Aztec Cave Trail
Cristo Rey
El Paso Tin Mines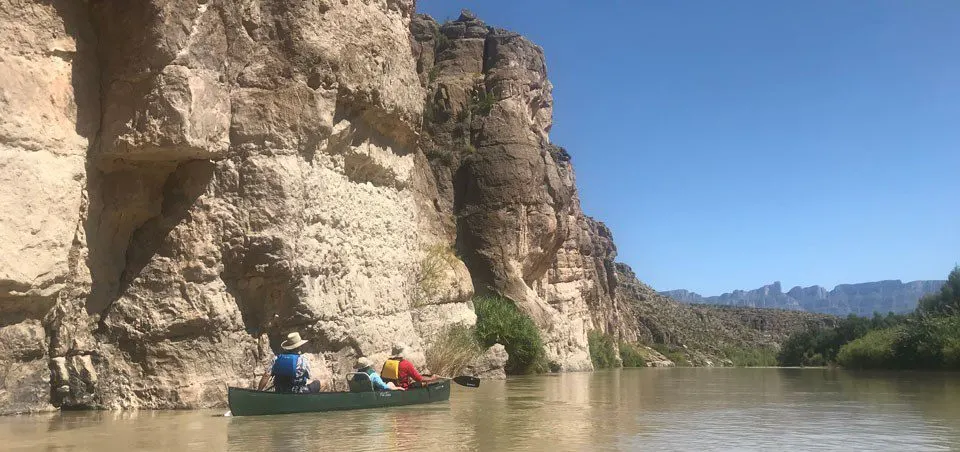 Day Trips and Weekend Getaways near El Paso TX
Visit Hueco Tanks State Park. This state park is full of things to marvel at. You can take a self-guided tour or catch one of the ranger-led tours.
Visit Guadalupe Mountains National Park. This National Park is spectacular with mountains, desert and sweeping vistas. There are a bunch of fun outdoors activities for a great weekend away.
Visit Las Cruces, NM. With great Mexican food and a hopping nightlife, Las Cruces is a great place for a romantic Weekend getaway.
Visit Albuquerque, NM. Less than four hours away, Albuquerque is a great weekend getaway for those looking for great food, an exciting night life, great art and more.
Visit Santa Fe, NM. Art lovers will have a blast on a weekend getaway to Santa Fe. Less than five hours from El Paso, this historic artist town is brimming with local art, native art, history, and museums.
Visit Juarez, Mexico. Just over the border from El Paso, Juarez is a great day trip. Despite a bad reputation due to some problems in the early 2000s, Juarez has been working hard to remake its image and make things safe for tourists again.
Visit the Caverns of Carlsbad, NM. Carlsbad Caverns National Park in New Mexico is famous for the caverns below ground and the diverse Chihuahuan Desert ecosystem above ground.
Visit Tucson, Arizona. Although it is quite a drive, Tucson is a great place to visit for a weekend or more. History buffs will love a visit to Tombstone or Bisbee. These two historical towns are within a short drive from Tucson. See also: Date Ideas in Tucson.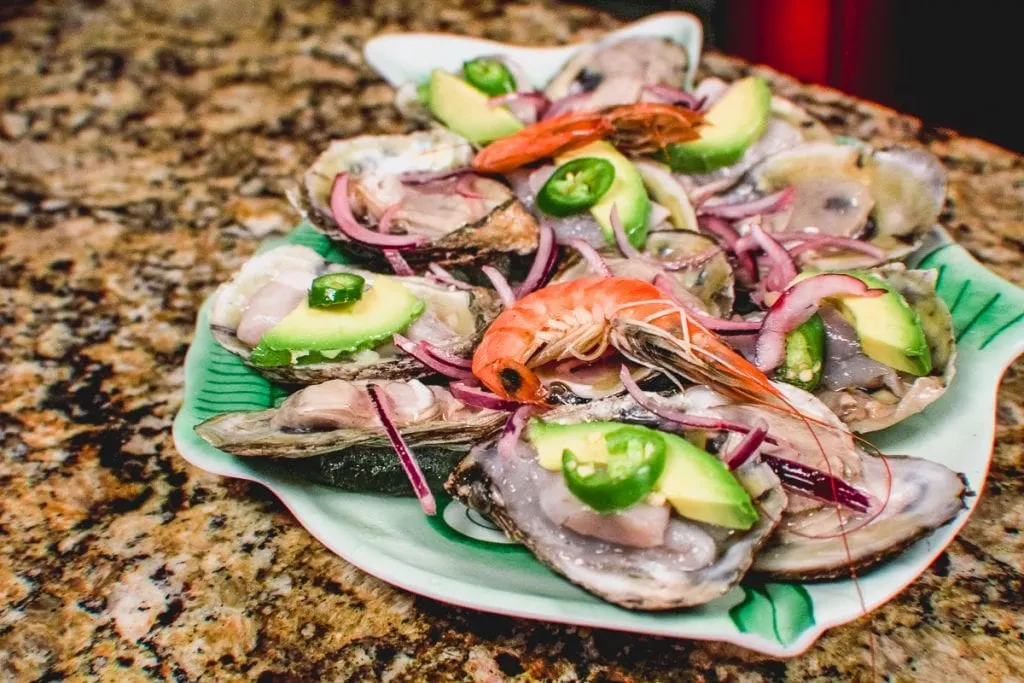 ***
See more Texas fun:
Texas hotels with jacuzzi in room