Looking for fun Greenville SC Date Ideas when you have been to your fav. cinema one too many times?
Whether it is your first date in Greenville or you are looking for a fun night out with kids, you want a cool, unique place to visit or activity to really enjoy each other.
While staying at home and chilling out watching a movie is totally fine, last time I checked, fine is boring. So if you are looking for something that is a bit more out-of-the-box, then you are going to love these date ideas we found in Greenville SC.
The most romantic things to do in Greenville SC right here! Perfect for a fun couples weekend!
Greenville SC Date Ideas
Date Night Ideas
Warehouse Theatre – The Warehouse Theatre has something the big guys in London, New York, and Chicago don't offer, and that's the chance to connect with the patrons authentically. As Greenville's performing arts scene continues to grow, Warehouse Theatre curates a real one-of-a-kind experience for our patrons that is anything but old-world.
The Cook's Station – For couples who have a passion for food, The Cook's Station is your destination. The main ingredients in our operation are the community, convenience, education, and entertainment.
The Peace Center – For couples who love performances, this is the place to see a show. Located amidst many famous dining and shopping options in downtown Greenville, The Peace Center for the Performing Arts hosts a full range of performers, from the Muppets and Disney to classical music and Broadway. The center is a beautiful facility, exquisitely illuminated after dark, which locals flock to see their favorite performances—located on the Reedy River banks. It's the perfect date site for couples to take in a show any time of year.
Local Cue – Do you enjoy classic board games, Jenga, pool, darts, and more at night out with your date? Try Local Cue's Sports Bar is 21+ at all times. Come in and experience South Carolina's Best Chicken Wings, BBQ, and beer. Local Cue, your place for fun, was voted the best bar.
Gravitopia Trampoline Area – Are you and your date ready for a fun activity far from the norm? Try it at DEFY, an extreme air sports park where you can experience jumping high in the air, landing in foam pits, trapeze flying, and completing a ninja course. Express your inner ninja at Gravitopia! Must admit, it is a pretty wicked rainy day date!
Fun Date Ideas
Bon Secours Wellness Arena – If you are looking for a diverse entertainment venue with an arena (also home to the Greenville Swamp Rabbits) for all types of musical events and concerts, check out Bon Secours with your significant other. Spanning many different musical genres, professional wrestling, monster truck rallies, and ice dancing shows, you can't beat the entertainment!
Simply Gourmet – In the comfort of your own home, learn how to create a gourmet meal with your date. Using simple ingredients and techniques, Simply Gourmet will show you how to save money and time without sacrificing flavor. Treat your special someone to a private cooking party for a small group, or have a personal chef surprise your honey by preparing a gourmet meal for both of you. How romantic can you get!
Rock Climbing Gym Day Pass – Enjoy a day of fun and fitness with your date at Climb Upstate, upstate South Carolina's largest indoor rock climbing gym. How adventurous are you? Try bouldering, top-roping, yoga, or all three adventures. If you're a beginner, professional staff will get you started or can help you improve if you're more experienced. Gear is available for rental. Not to worry; experienced staff gauge your level of experience and support you in climbing. For the dating thrill-seekers out there!
Color Clay Café – Hundreds of styles of unfinished pottery await you and your date to paint your own pottery studio. Ready to decorate? You apply the design and paint, and Color Clay glazes and fires your piece to turn it into beautiful artwork! First-time painters will find the materials easy to work with, and Color Clay provides assistance to help you get started. Color Clay offers more structured classes in drawing and canvas painting, clay hand building, mosaics, and glass fusing for the more experienced couples.
Wine and Design – Are you on the hunt for the perfect place for you and your date to unwind and have fun? With a range of affordable private and public paint and sip parties for all talent-levels, check out Wine and Design. What's better than toasting to that special someone while creating memories and maybe, masterpieces? Bring your significant other and enjoy a glass of wine during one of our two-hour classes. Wine & design covers the materials; you bring the wine!
Romantic Date Ideas
Black Horse Run – A 45-acre local horse farm with scenic pastures, woodlands, and fields boards between 20 and 30 horses, of various breeds, many of which were born, raised, and trained on the farm. Black Horse Run provides a place where you and your date can ride, relax, and remember what life should be. Why not spend the day with beautiful animals that blend the qualities of spirit, dependability, and a unique serenity and mellowness?
Victoria Valley Vineyards – Imagine this: You and your date sitting and enjoying a glass of wine on the terrace of Victoria Valley Vineyards, a forty-seven-acre site chosen for its elevation and unique soil structure to grow and produce Vinifera Wines. Whether you're a novice or a connoisseur wine drinker, taste a little piece of Europe, browse the winery, the gift shop, and deli, and discover upcoming events throughout the year.
Drift and Float – As Greenville's first and only float and health spa, Drift will provide you a calm and safe place to solve problems, relax, and recharge. We all live in such a super-charged world that it probably would give some healing therapy for you and your honey. Experience a float center like no other and feel better, blown away by the peace and calm you will feel!
Salsa Dancing at Passion Thursdays at On The Roxx – Meet new people and make new friends with your date while you master the salsa, an excellent form of exercise, and incredibly sexy and romantic!
Unique Date Ideas
Killer Bees Farm & Honey Culinary Experience – For an up-close and personal experience with your "honey," get up close and personal with honeybees during this half-day beekeeping experience. The Killer Bees Honey apiary is nestled high on top of Walnut Cover Mountain in the Pisgah National Forest.
Suit up and join us as we listen to stories about the queen bee and her drones before going inside the hive. Then, sample the honey, and pour and take home your souvenir bottle of honey. This will be an experience you can't easily replicate on your own.
Greenville Downtown Airport Park – Runway Park at the Greenville Airport is free to use and open to the public. With its close to two acres, an educational amphitheater, an exercise Perimeter Taxiway, walking runways, aviation-themed playground equipment, benches shaded with airplane wings, a picnic hangar, water fountains, and a Cessna 310 static display, this would be a very unique and fun date for you and your special someone. See aviation in action!
Go Axe Throwing at Blue Ox Hatchet House – Located in the heart of Taylors Mill, join us with your date for a down-home good time throwing axes. Anyone can play; you have to be able to pick up the axe and heave it! Who knows? You might get out all of your frustrations!
Craft Axe Throwing – Did you say Paul Bunyan and his gal have been spotted at Craft Axe? Well, I'll be darned! Check out the scene with your unusual love bug. Score points by throwing axes at a giant dartboard-like target. Craft Axe runs casual and competitive throwing events. Experience Greenville's premiere (and unique) entertainment venue.
Free & Cheap Date Ideas
Volunteer at The Greer Soup Kitchen – Volunteer for a good cause and do a good deed with your date. Join Daily Bread Ministries and serve meals in a modern-restaurant-style facility in Greenville. The kitchen is staffed with about one hundred twenty-five volunteers each week, and they can always use more private citizens to donate their time.
Scavenger Hunt – On the chase for an exciting, adventurous outdoor activity in Greenville for you and your date? Well, your pursuit is over! Walk to the finest landmarks and hidden gems, answer trivia questions, and solve challenges. Download the Let's Roam scavenger hunt app and start exploring!
Collaborate with your team or compete against them as you uncover clues and create indelible experiences. Food and drinks and transportation to/from attractions are included. Tie up your walking shoelaces and get ready to experience Greenville like never before. Snap pics, race against the clock, and fine-tune your navigation skills as you discover different destinations along the way. Stimulating stops include NOMA Square, Swamp Rabbit Trail, Baseball Library, and "Shoeless" Joe Jackson Museum are a few.
Romantic Restaurants and Cafes
The Melting Pot – The original fondue restaurant where guests can enjoy several fondue cooking styles and a variety of unique entrees, salads, and unforgettable desserts, The Melting Pot defines a unique destination offering a dining experience unlike any other. Their fondue restaurant is perfect for everyday occasions, particularly a romantic dinner with your special someone.
Rick Erwin's Nantucket Seafood – When you visit Nantucket Seafood, you will feel transported to a New England ocean side restaurant. Everything about Nantucket Seafood inspires a feeling of deep comfort. The ambiance is warm yet elegant, with a natural earth-tone color palette, and the delicate mingling of fine wine, laughter, and conversation is perfect for an evening out with your significant other.
This restaurant is romantic and engaging complete with a towering, artfully crafted, lighted stone waterfall that beckons you to a taste and smell of the ocean. Who would want to pass up an experience such as this?
Bocca Pure Italian – A family-owned and operated ristorante, Bocca embraces creating authentic Italian dishes made with fresh ingredients. Join Bocca with your special someone and enjoy a little slice of Italy right here in Greenville.
Soby's New South Cuisine – Located in the heart of downtown Greenville, in a renovated cotton mill from the 1800s, Soby's offers an eclectic blend of contemporary continental cuisine infused with traditional Southern ingredients, transforming old favorites into something fresh and new.
The atmosphere is warm and energetic, and the well-trained staff provides a fantastic dining experience for all of our guests. Soby's is perfect for fried green tomatoes, Soby's she-crab soup, and Friday night date night!
Augusta Grill – For more than 20 years, Augusta Grill continues to offer skillfully prepared, refined American cuisine inspired by flavors and mastery from all over the world.
With a menu including a variety of dishes from seasonally-inspired heirloom tomato salads or our melon and prosciutto appetizer to beloved classics like our famous crab cakes and perfectly prepared filet mignons, it's the perfect dining experience for you and your date.
Outdoor Date Ideas
Caesars Head State Park -This eponymous rock formation is one of the highest points in northern Greenville County, in the Blue Ridge Mountains, at 3,208 ft. above sea level.
The area's cool breezes, moderate temperatures, and breath-taking views make it a perfect getaway for the loving couple. Every fall, from the easily accessible overlook atop the rocky peak of the Blue Ridge Escarpment, sightseers are treated to the Hawk Watch program and a spectacular view that extends into North Carolina and Georgia.
Walk Across Poinsett Bridge – Poinsett Bridge is the oldest bridge in South Carolina and quite possibly in the entire southeastern United States. Named for Joel Roberts Poinsett and constructed in 1820 as part of a road from Columbia, South Carolina to Saluda Mountain, it is the focal point of the 120-acre Poinsett Bridge Heritage Preserve.
This 14-foot Gothic arch stone structure stretches 130 feet over Little Gap Creek. Historians believe Robert Mills, the Washington Monument architect, is responsible for the bridge's design. From a historical perspective, you and your date might find it romantic and invigorating to walk across the bridge!
Paris Mountain State Park – Located five miles north of Greenville, the park offers hiking, biking, swimming, fishing, kayaking, canoeing, camping, and picnicking for you and your honey to spend time in the beautiful outdoors.
Seasonal Date Ideas
Blueberry Picking at Blueberry Hill Farm – For all of those blueberry fans out there, what better way to spend a summer day, right in Greenville, picking blueberries with your significant other? The farm is open through early June until mid-August, blueberry picking season!
See a Movie or Concert Under The Stars – Be sure to visit Falls Park, Greer City Park, or Heritage Park Amphitheater for a movie or concert with your sweetheart. What a perfect way to spend a sultry summer evening! Each amphitheater offers outdoor entertainment venues.
Amphitheatre at Heritage Park – From Willie Nelson to the Counting Crows, Amphitheatre at Heritage Park will entertain us with some of the most award-winning musicians in the U.S. Check out the other two amphitheaters' websites to see what they offer by way of outdoor entertainment. There is no more enjoyable place in the southeast to enjoy musicians under the stars.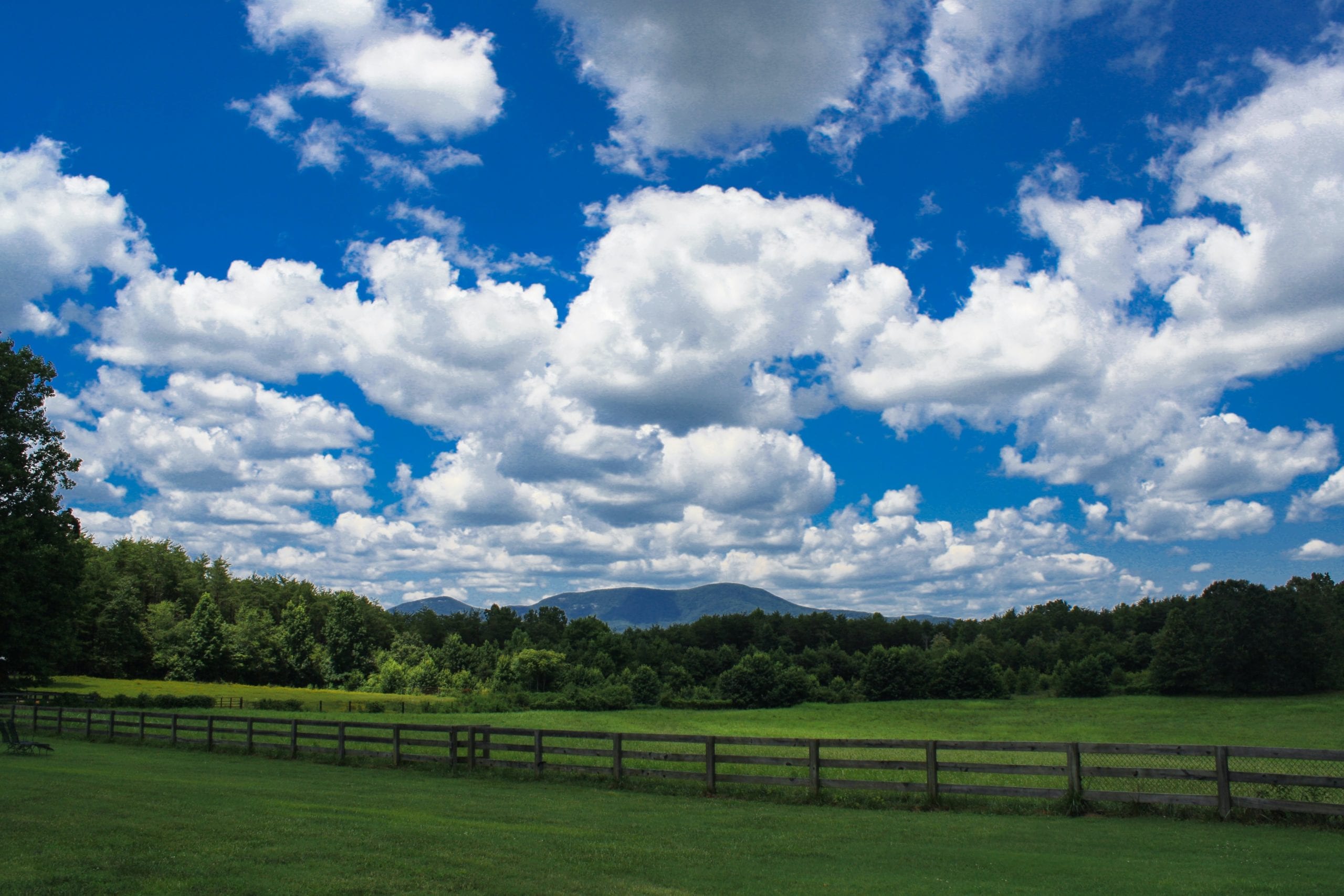 Get Lost In These Seven Corn Mazes Near Greenville – Ready for more fall fun? It's corn maze time! The area around Greenville has seven corn mazes to enjoy the fall season. From apple picking to hayrides and pumpkin picking, these seven farms offer it all. So, you and your honey should check out at least one or two of these corn mazes; some haunted, some massive, and some are just downright pretty impressive!
Denver Downs-boasts one of the largest corn mazes in the southeast and a pumpkin patch and farm animals. There's a cow train, jumping pillow, and zip line if the corn maze is not enough!
Greyrock Farm-This year's corn maze theme is "As a State, We Are Stronger Together," plus they offer a nighttime corn maze.
Little Cane Creek Farm-Little Cane features a four-acre corn maze with a different theme each year, hayrides, a pumpkin patch, and more.
Grandad's Apples N' Such-With more than 20 different varieties of apples, you are guaranteed to find a favorite at Grandad's Apples N' Such. There's an on-site bakery that sells pies, donuts, caramel apples, and cider. Other activities include barnyard animals, a corn maze, and a vast pumpkin patch where you are bound to find your ideal pumpkin.
Strawberry Hill U.S.A-is a 115-acre strawberry farm that also grows summer squash, pumpkins, cantaloupe, and cucumbers. They have a cafe and ice cream parlor open year-round. And, not to be missed Cooley's Corn Maze with this year's Flashlight Nights in the Maze.
Eliada's Corn Maze-touts, a 12-acre maze, a cow train, spider web climber, corn cannon, hayride, pumpkin patch, and a jumping pillow. All proceeds benefit Elizada Homes, a non-profit organization that serves Western North Carolina children.
Stewart Farms -Visit Stewart Farms for wagon rides, a farm store, farm animals, honey bee observatory, the Maze, Halloween's Big Boo Haunted Maze, and a pumpkin patch.
Happy Cow Pumpkin Festival – How about a full day of pumpkin festivities at the Happy Cow Creamery in Pelzer, S.C.? Here you can enjoy trolley rides, pumpkin putt-putt, face painting, and many more fall fun activities for you and your date. Best of all, free admission!
River Falls Plantation Golf – For you and your golfer sweetheart, River Falls, minutes away from The Greenville Spartanburg Airport, features an exciting, 18-hole course that challenges golfers of all skill levels. This course offers rolling fairways and Diamond zoysia greens that promote excellent and consistent playing conditions. The grill and bar and pro shop offer relaxation after an exhilarating round of golf.
Christmas Lights Displays in Greenville – Are you looking for the best places to see holiday lights near Greenville for you and your date? When you follow the this map which will take you to static displays that range from homes that deck out for Christmas Griswold-style to churches, drive-throughs, walk-throughs, local mega-light shows, and just plain-old spectacular sights.
See a Swamp Rabbits Hockey Game – The Greenville Swamp Rabbits are back in spectacular form, and their fans can't wait to experience the non-stop excitement of hockey. Clear your calendars, our Heroes of the Upstate Night, against the rival Florida Everblades on December 18, 2020. Bring your date for an action-packed match. Rabbits Rising!
***
Want to explore more of South Carolina?