10 Best Things to do in Guilin & Yangshuo
One of the areas that we were most excited about visiting in China was Guilin & Yangshuo due to the epic scenery.
We love nature so this area was particularly appealing to us for its jaw dropping landscapes. We travelled to Yangshuo from Shenzhen by bullet train.
But we were pleasantly surprised that we found so many more amazing things to do in Guilin & Yangshuo.
[box] This post is part of our guide to the best train routes in China.
Rail is the easiest way to travel in China – we have prepared a one month itinerary from Hong Kong to Beijing via picturesque Guilin, Avatar mountains in Zhangjiajie, adorable pandas in Chengdu and the terracotta warriors in Xian.
Make the most of your time in China with the best China itinerary![/box]
Visit the Sun & Moon Pagodas (Guilin)
In the city centre of Guilin in the Shan Lake is the Sun & Moon Pagodas. These can be found in the 'Two Rivers & Four Lakes' scenic area where four rivers and two lakes meet.
This area is particularly beautiful after nightfall where you can take a leisurely stroll around the lake and admire the lit up pagodas (one in gold and one in silver).
During the day, if you are so inclined, you can also take a boat ride in the lake for around 200 CNY ($30 USD).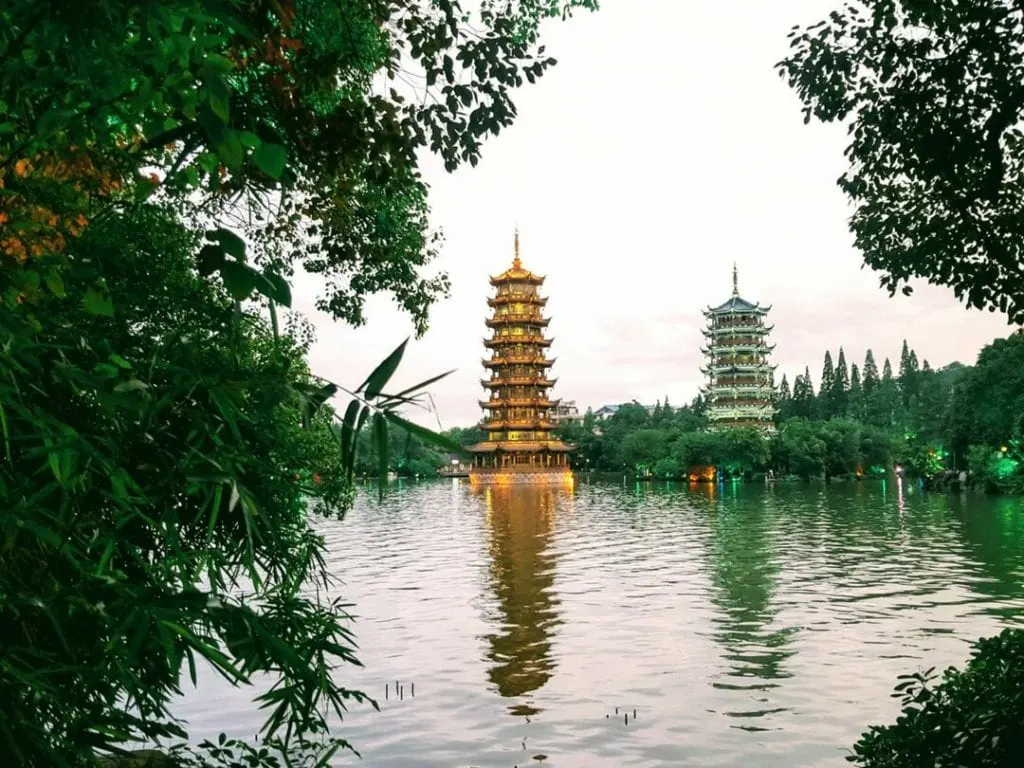 Go on a Bamboo Boat Ride (Li River or Yangshuo River)
One of the most popular things to do in Yangshuo is to take a bamboo boat ride and see the amazing scenery of the area on either the Li River (from XingPing) or on the Yangshuo River (from Yangshuo).
The Li River boat is the more popular option and has even been dubbed one of the world's 'Top 10 Watery Wonders'.
The best and most scenic part of the Li River cruise is from Xingping to Yangdi so make sure your boat covers that area.
However, tourists complain that it is not a true bamboo boat experience like on the Yangshuo River as the boats on the Li River are made out of plastic piping and are motorised.
The Yangshuo River is also slightly less commercialised and less expensive than the Li River (which has a fixed price of 200 CNY per person for a bamboo boat ride).
When we were there, the water of the river was too high after rainfall meaning the only option that was available was the big cruise boats from Yangshuo to Guilin.
We preferred to experience the bamboo boats so we opted out of the boating. In the end, we felt like we experienced the gorgeous scenery of the area adequately on a motorbike so that is definitely an alternative option to consider.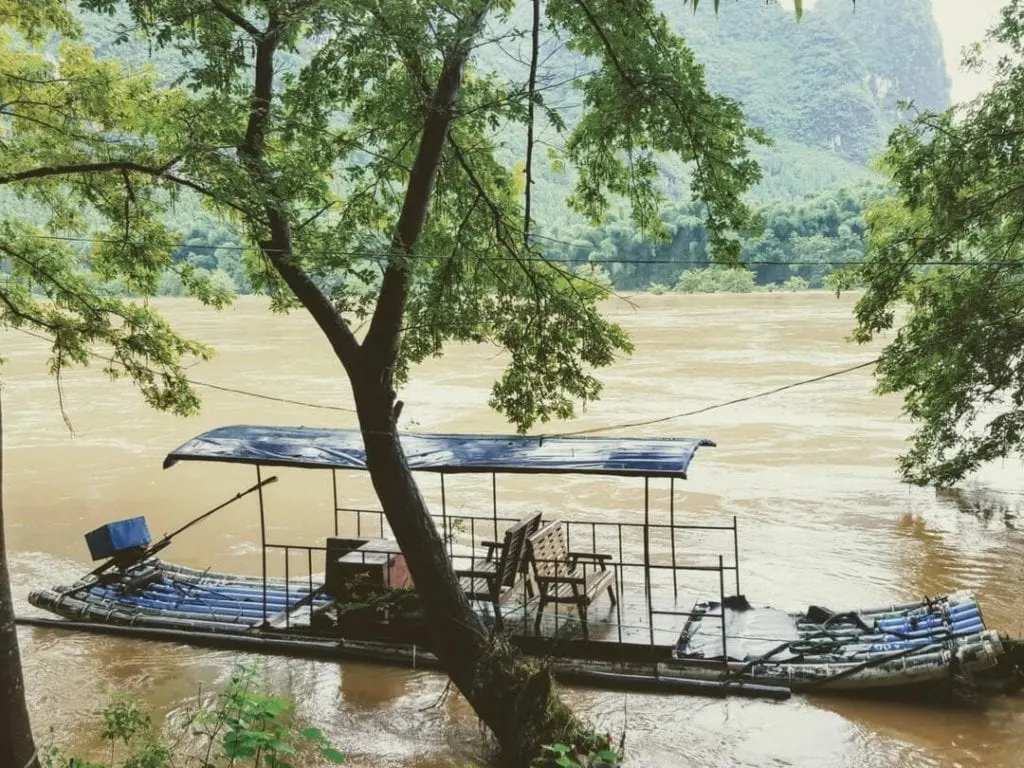 Explore Yangshuo Landscape Park by Motorbike
Probably our favourite thing to do in Yangshuo was hiring a motorbike and spending the day exploring the gorgeous Yangshuo Landscape Park.
The countryside in this area is absolutely stunning. We hired motorbikes for 100 CNY from Yangshuo including fuel. You can hire an e-scooter for only 60 CNY but it only has a range of 40 kilometres before needing to be recharged.
Nearby, you can also visit Moon Hill (if traveling by motorbike) and take a photo with the iconic moon-shape rock formation.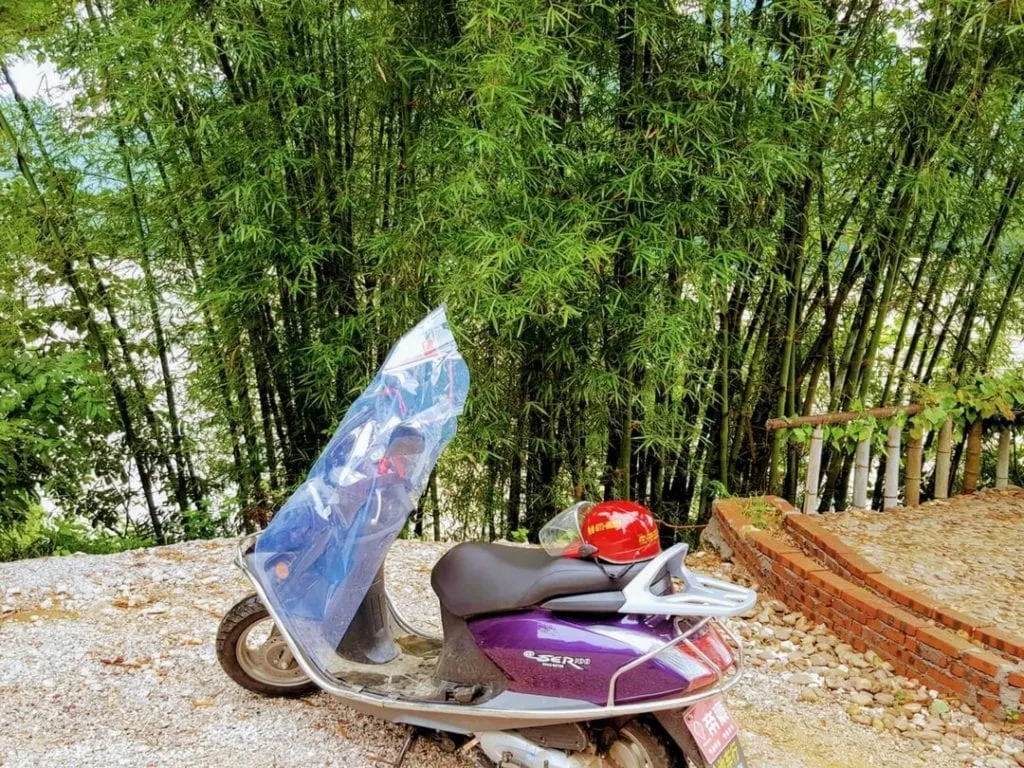 Go To Longsheng & Check Out The Ricefields
One of the popular things to do in Guilin is to visit the Longsheng ricefields, located 3 hours away.
As we have previously trekked in Sapa, Vietnam we decided to skip this experience.
It is possible to book an organised tour for around 480 CNY ($70 USD) from Guilin with an English speaking guide. However, we would suggest if you have the time, to go there yourself and spend a few days trekking.
Visit Xingping & The 20 Yuan Viewpoint (Yangshuo)
One of the most famous things to do in Yangshuo is to visit the touristy town of Xingping, an hours drive away.
You can get a bus from Yangshuo for 20 CNY per person or you easily reach Xingping by scooter.
We managed to travel throughout the Yangshuo countryside & see Xingping in one day by scooter!
The town of Xingping is adorable and worth an hour of your time however, the real attraction in Xingping is the 20 Yen Viewpoint, where the scene from the 20 Yen note is depicted.
To view this point, it is a short motorbike ride from town. It is also possible to bike from Xingping or walk however, this would be a very exhausting experience.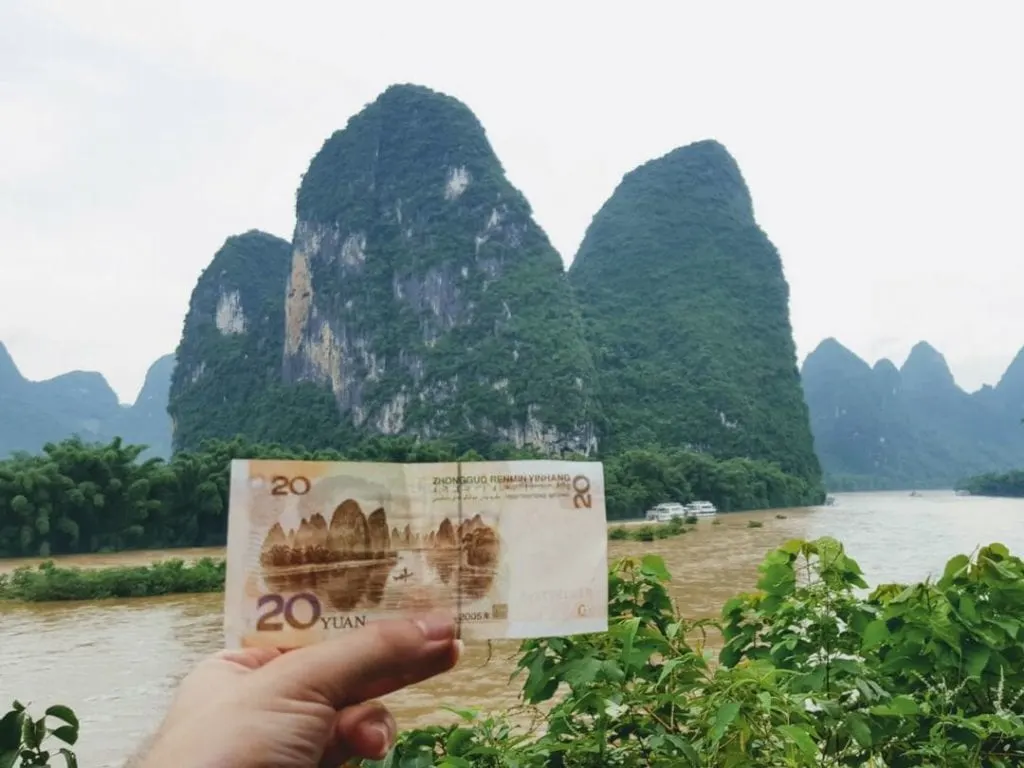 Check out West Street (Yangshuo)
West Street is one of the main streets in Yangshuo City Centre. We were beyond impressed with how picturesque the city centre of Yangshuo is.
It is situated on a small lake and is particularly beautiful at night when the town is illuminated by fairy lights.
There is also numerous restaurants and very cool bars in Yangshuo city centre to check out with live music playing in each.
One of the strangest things that we saw in Yangshuo was baby bottles of coconut milk for adults to buy – very odd!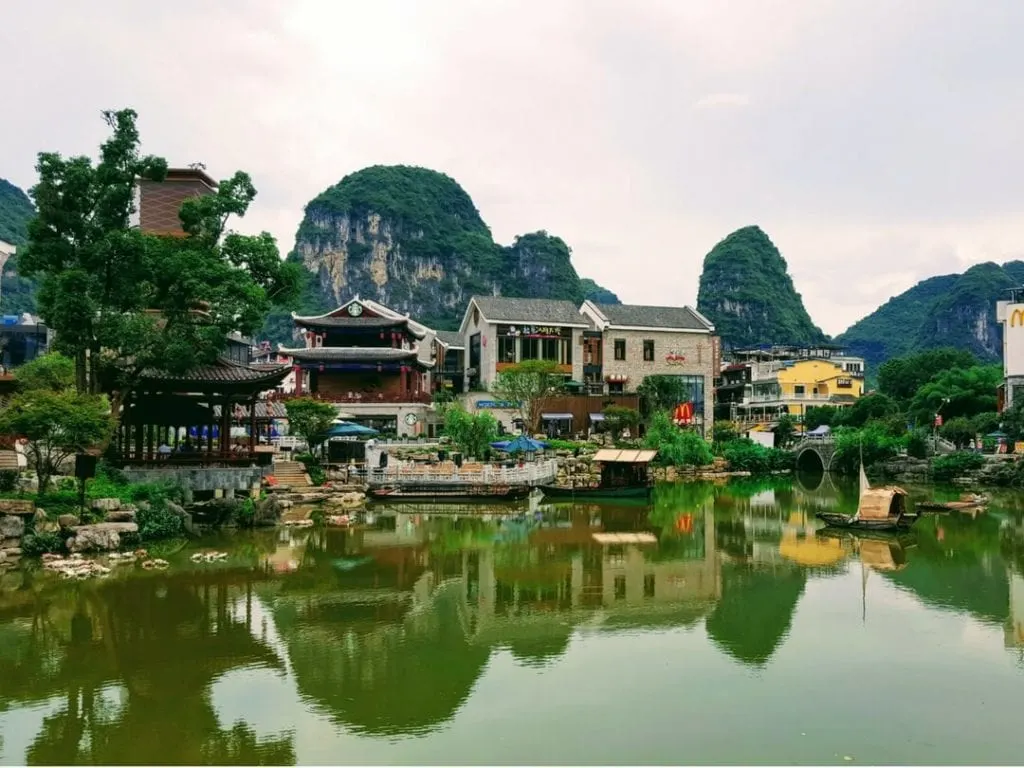 Visit a Cave
There are a lot of caves in the Guilin & Yangshuo area.
Two of the most popular are the Mud or Water Cave (in Yangshuo) where you actually wade through a pool of mud and take a dip in a hot spring at the end.
If you have hired a motorbike, it is easily accessible from Yangshuo. In Guilin, Red Flute Cave is the most popular.
It costs 120 CNY to enter Red Flute Cave and can be accessed via bus number 3 from across the road from the train station.
Visit the Guilin Night Market
If you feel like testing out your bartering skills for some cheap Chinese knocks-offs, head to the Guilin Night Market located on Xichenglu Pedestrian Street.
You will know you have come to the right place when you see long rows of red tents.
Enjoying delicious local food was one of our favourite things to do in Guilin.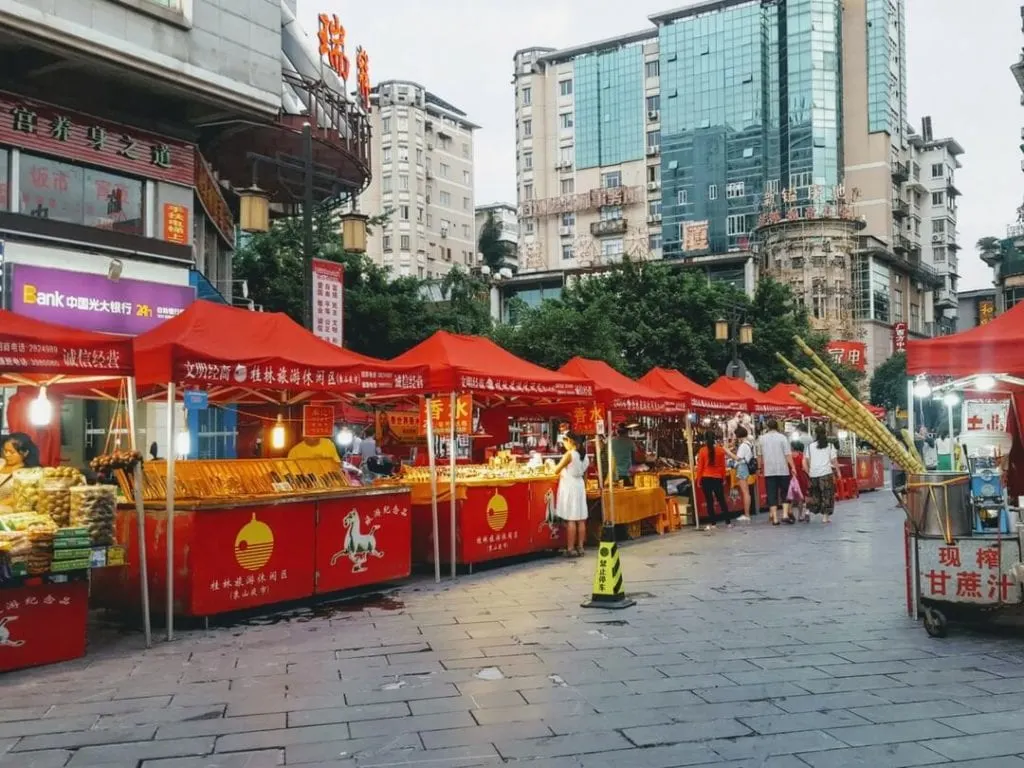 Visit a Park (Some in Guilin/Some in Yangshuo)
None of the parks in Guilin or Yangshuo particularly took our fancy but you can check them out if you have an extra day up your sleeve after doing everything else.
In Yangshuo the best park is Yangshuo Park. In Guilin, there are many parks to enjoy including the Seven Star Park and the Guilin Botanical Garden.
Eat a Scorpion
We even had an opportunity to try scorpion at this Guilin street market and it was surprisingly delicious!
For less adventurous taste buds there is lots to eat in the area.
What to eat in Guilin & Yangshuo?
Food is very affordable in this region. You can buy a plate of food at a local restaurant for around 15 CNY.
A touristy restaurant will probably cost you roughly double this price. Our favourite food experience was in Guilin.
Be sure while you are there to check out the street food display near Guilin central square – find it on the map here.
Most meals on the street sold at the 'pop up' style restaurants only cost between 15 to 20 CNY.
We would personally recommend the ducks legs (12 CNY), meat skewers (10 CNY for 5) and bubble tea to wash it down (12 CNY).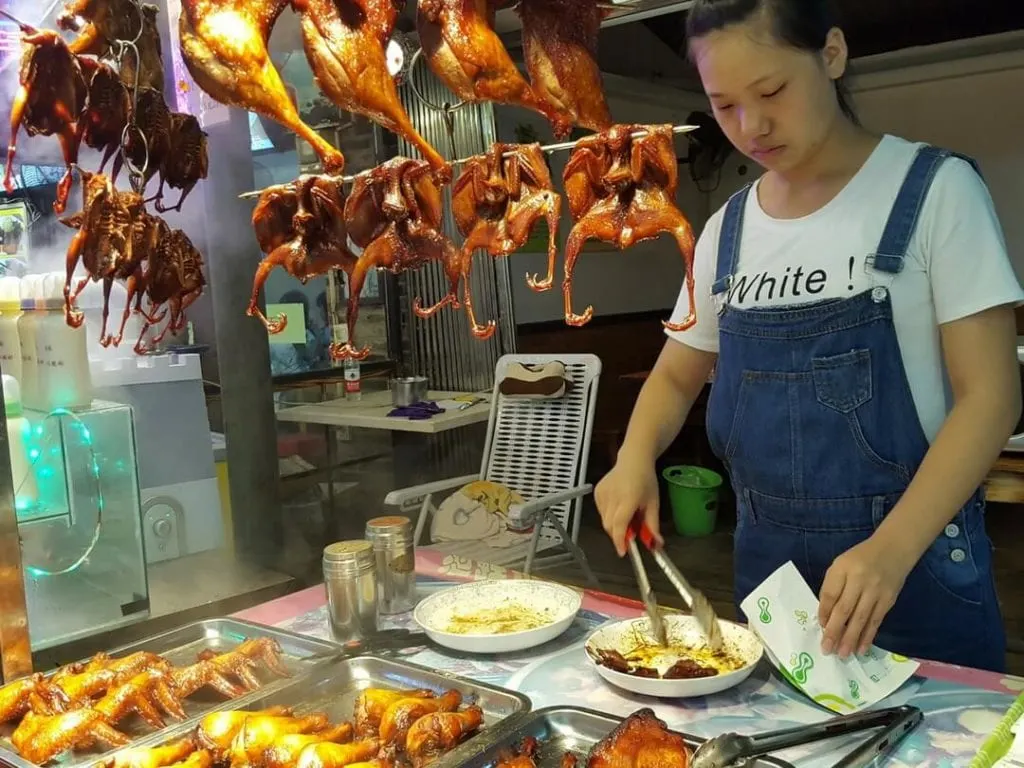 Where to stay in Guilin & Yangsuo?
We generally use booking.com to book our accommodation stays as we feel that it is very user-friendly and provides great search categories.
Here is a list of all available properties in Guilin.
Here is a list of all available properties in Yangshuo.
To save you time, we have completed a search of accommodation in different budget categories in Guilin & Yangshuo that we would personally select and stay in.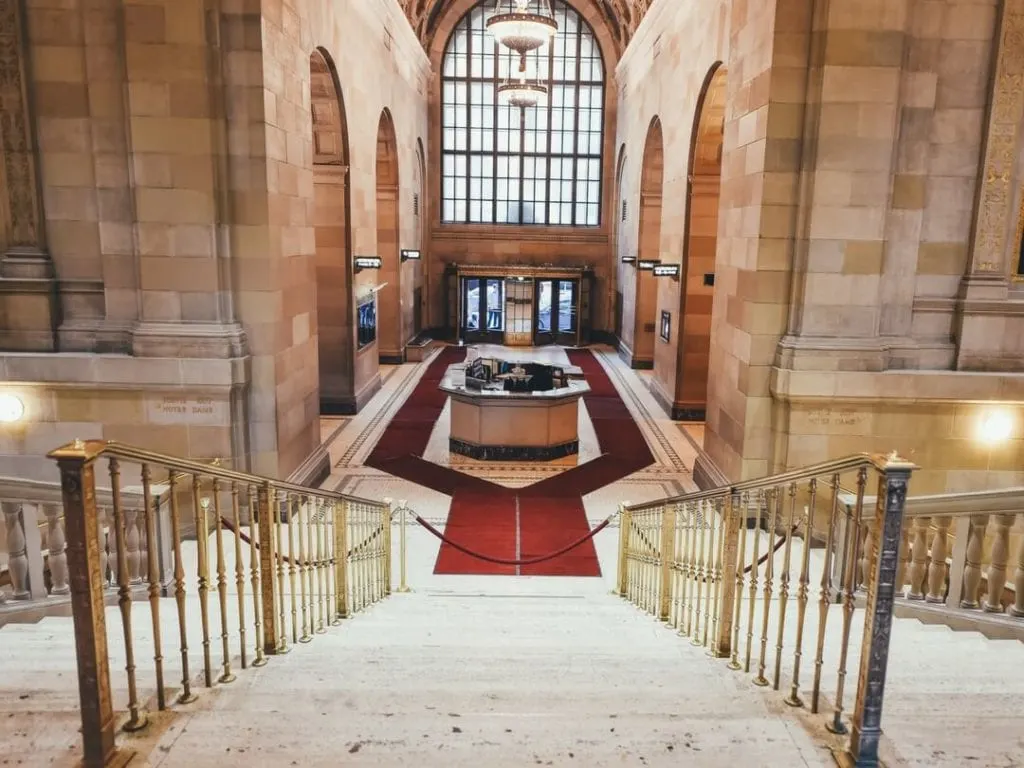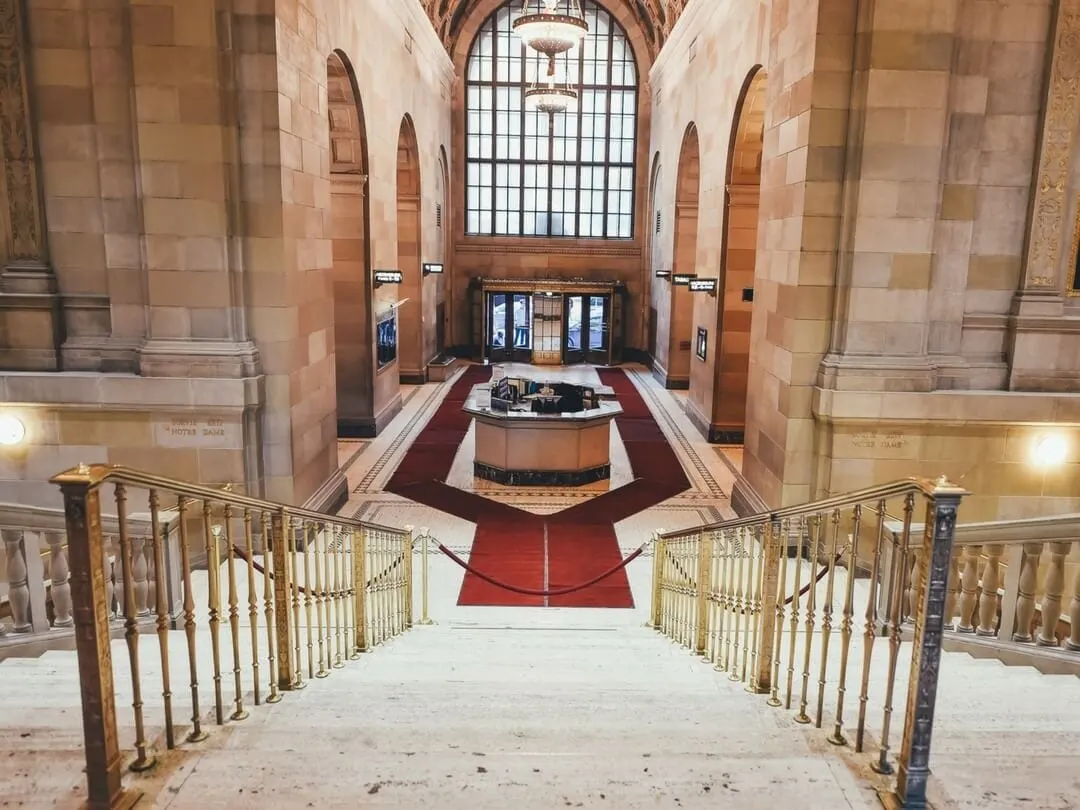 How should I allocate my time between Guilin & Yangshuo
Guilin is essentially a big city with lots of parks. To be honest, it wasn't our favourite but we loved Yangshuo.
It is however worthwhile to stay in Guilin for a few nights (to see the pagodas, to visit Pantao Road street food market & if you would like to visit the rice fields of Longsheng) but we would recommend spending more of your time in Yangshuo.
It may also be necessary to spend a night or two in Guilin for ongoing travel. The closest airport is in Guilin and there are many connecting trains from Guilin.
Allocate at least 2 nights to Guilin and 3 nights to Yangshuo to avoid being rushed in this gorgeous area.
How to get to Guilin & Yangshuo & getting around
We travelled from Shenzhen to Yangshuo by train. Read our step-by-step guide with lots of photographs about how to do it.
If you are travelling from the home of the Avatar Mountains, you can catch a train from Zhangjiajie to Guilin.
How to get between Yangshuo & Guilin?
There are express buses running between the North Terminal in Yangshuo to Guilin (and vice versa) for 27 CNY per person. The journey takes around an hour.
Closest airport?
We recommend the bullet train to Yangshuo. However, if you aren't a fan of land transport, the nearest airport is Guilin.
Yangshuo/Guilin is also only 6 hours away from Hong Kong International Airport.
Skyscanner is our favourite price comparison tool to get the best price on flights. We also love how there are no extra fees in booking a flight through Skyscanner (like an agent commission).
What to do after visiting Guilin & Yangshuo?
We visited China on a 1 month visa which we received in Hong Kong, so we travelled from Hong Kong to Beijing.
Our next stop was Zhangjiajie National Forest Park, home of the "Avatar Mountains" made famous to Western audiences in the film Avatar.
We spent several days hiking around the stunning park. Use our guide to how to travel from Yangshuo or Guilin to Zhangjiajie by train.
After Zhangjiajie we visited adorable pandas in Chengdu, then explored the Terracotta Warriors in the ancient former capital of Xi'an and also climbed the Mutianyu section of the Great Wall (which is the best section if our opinion).
Our China Train travel guide covers all the places we visited on a 1 month China itinerary and how to get around. We found train travel to be cheap, convenient and generally quick in China.
If Hong Kong is your next destination then let us know if you agree with our 10 Best Things to do in Hong Kong.
One of our favourite experiences in Hong Kong which you won't read about elsewhere is watching the Symphony of Lights in a cocktail lounge with the best views in Hong Kong. If sipping unique cocktails floats your boat then don't miss our post about Drinks with a View.
If you need accommodation in Hong Kong we've got you covered with the best Hong Kong accommodation options for every budget.
We hope you found this guide useful in helping you plan your Yangshuo & Guilin vacation. If you have been to this area before and have anything to add, please leave a comment below!
Save this Travel Guide to Pinterest!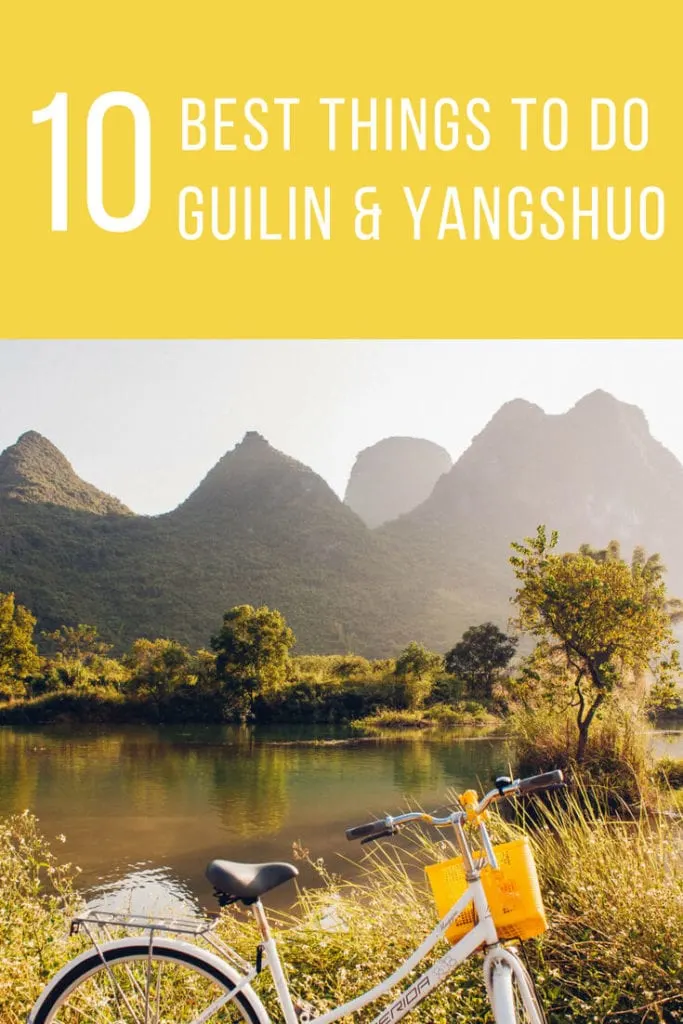 Disclaimer – This post contains affiliate links. This means that if you make a booking through our links we will receive a small commission at no extra cost to you. If you found this post helpful, we would appreciate you using our links to help keep our site running!