Looking for some absolutely fabulous high school date ideas?
If you have followed our blog for a while you will know that we are high school sweethearts. I was driving in the car the other day, reminiscing on all the high school dates we took – what worked and what just, didn't!
If you are planning a super cute high school date, look no further, as I have you covered with 30 of the best high school date ideas EVER.
31 Fun High School Date Ideas
1. Go to a High School Game
One of my favourite dates was going to watch Mike play high school soccer and volleyball.
I'm not much of a sporty type so there is no surprise that he never came to watch any of mine (I suck at sport)
Anyway, if one of you play a sport, schedule a date around one of your sporting matches.
Even if neither of you play sport, it is always fun to go to a sporting match together and cheer on your high school team!
2. Watch a High School Play
By a similar train of thought, another idea might be to go and watch a high school play together.
I was thinking just yesterday that it was super cute how Mike surprised me and showed up to watch me perform on stage.
Often high schools put on school musicals so find out the date of the musical and really make a date of it!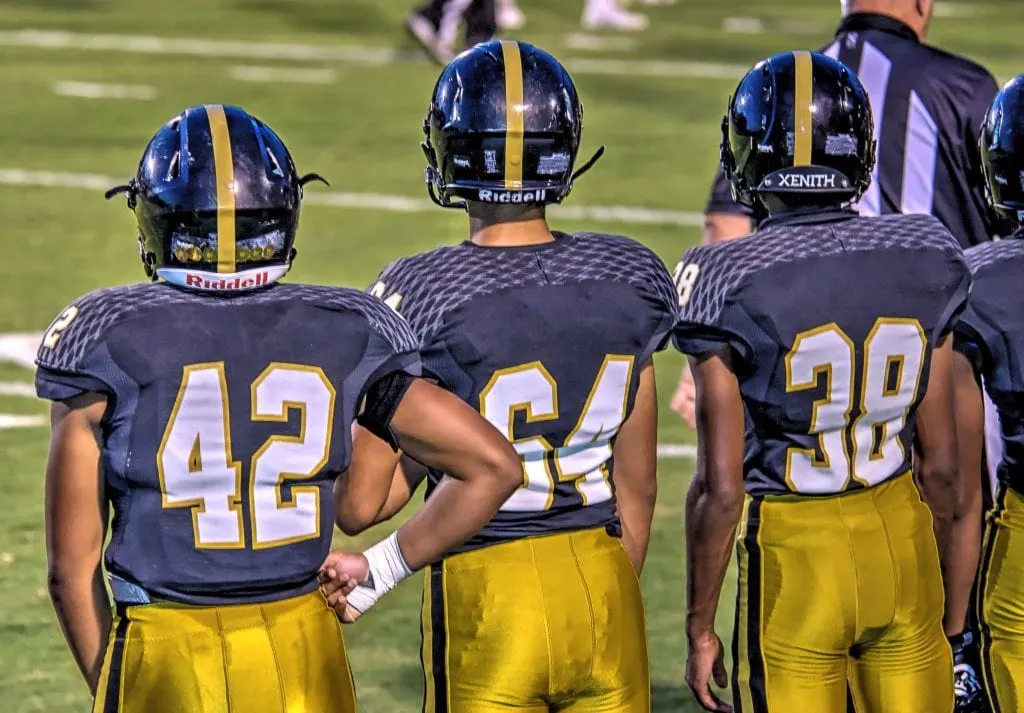 3. Bowling
Our first date ever was bowling and a movie.
If you aren't afraid to let the competitive side of you show, bowling is an absolutely fabulous date ideas for teens.
The only caveat I will include here is that Mike was a little dirty when I won so you might like to keep that in mind!
4. Randomly show up at the others house (with flowers – hand picked!)
This is a super cute idea to really show you care plus it might just win brownie points with his or her parents!
5. Go Ice skating
There is something about ice-skating that is just soooo cute.
If you haven't yet held hands it might be a nice opportunity to get a sneaky hand hold in on the ring. It's not at all awkward as you can just play it off as assisting the other not fall!
6. Make (or attempt to make) a cake together
It is always fun to try to make something together.
A cake is a good place to start because it is reasonably easy and inexpensive plus one of your parents probably have a good recipe to use.
Alternatively, if one of you has an interesting background you could try making something from your culture together – always a good way to learn more about the other person.
7. Go Bike Riding
One of our first dates was a bike ride.
At the time, I can't say it was the most enjoyable date ever – my tire went flat and then it started raining BUT it is certainly a date we remember and have fun to this day laughing about so I think it counts as a winner!
8. Go to a drive in Movie (If you have your license!)
I seriously think a drive in movie is so romantic. We did this a lot in high school as Mike had his license.
Make sure you stock up on some goodies like your favorite candy to enjoy while you are there as this is all part of the fun!
9. Instagram worthy coffee shop
There are SO many cute coffee shops out there now that you are really spoilt for choice.
Even if you don't drink coffee, you can always order a delicious milkshake or smoothie to enjoy. After you have finished take a picture to share on the gram. Couple who gram together stay together, right? 😉
If there is no instagram worthy shops in your area, Starbucks will always do!
10. Go on a hike
No matter your age, hiking is always a great date idea!
Find a challenging (or not so) hike in your local area and plan to tackle it with your boyfriend or girlfriend over the weekend.
Bring a little picnic as you always get hungry when you reach the top.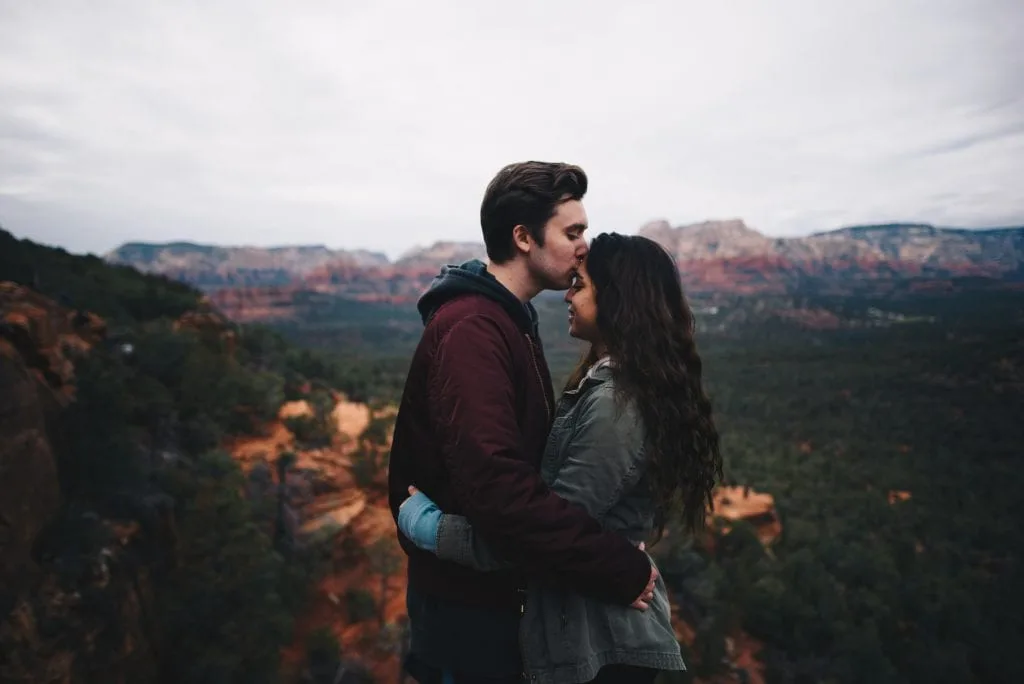 11. Dinner with the parents
Not all that romantic but its gotta be done!
I remember the first time Mike went to dinner with my parents. He had an earring at the time and I needed him to remove it before he met my Dad!
12. Play Mini Golf
Mini golf is so frustrating but at the same time really fun!
Mini golf is also an affordable date idea (usually only costs up to $15) so you can afford to do in on your part time jobs.
13. Have a picnic
If you organise a cute picnic you are going to get serious brownie points – trust me.
Get your Mom to help you pack the most adorable picnic ever with cheese, meat, crackers and maybe even some non alcoholic wine!
14. Get Frozen Yogurt
Who doesn't like frozen yogurt?
Frozen yogurt is one of our favourite high school date ideas as it is seriously always a winner AND it's cheap too!
15. Visit a Quirky Museum
A normal musuem is about the most boring date ever but a quirky museum with cool and interesting exhibits is a great idea!
Check your local area for what's on at the time. Often these pop up style museums are free too which is always nice!
16. Go to a Theme Park
We went to numerous theme parks as a teenage couple and it always a fun date idea!
If you don't live near a theme park you might want to look up when the next fair is on in your local area. If you can win your partner a big teddy bear you will also win some serious brownie points.
17. Go swimming at a local swimming pool
If you can't quite afford a theme park or there is not one nearby, what about going for a swim at a local swimming pool?
18. Volunteer on the weekend at a dog shelter
This is soooo cute and you will really get to know what type of person the other is.
For instance, if they reject this idea because they don't like dogs, this may just be a deal breaker for you if you are a complete dog-lover.
19. Play a Board Game
A board game is always fun – just make sure it doesn't get too competitive.
Pul out a dusty one from the cupboard and let the good times roll!
20. Explore your hometown
Find out each others favourite spots in your hometown. Are they the same as your or are they different? A perfect free date idea if you want to
21. Play Truth or Dare
Truth or dare is a super fun game and honestly a great game to get to know each other better.
You might like to play around a fire pit at night as you roast smores with friends.
If you are sick of truth or dare, here are some fun flirty questions you might like to ask.
22. Hit up the beach
The beach is always a good idea! And it is totally free!
Plan a fun trip to the beach together this weekend. If you don't drive you might need to look up public transport to see how you can get to the beach.
If there is no beaches near you, what about a lake or river? The possibilities are endless!
23. Join a school club together
To really get to know each other better perhaps it would be a good idea to join a school club together.
Think of something you are both interested in and see what high school club you can join!
24. Go go-karting
Go karting is so fun it is always a great date idea no matter how old or young you are.
Sometimes go-karting is a little expensive, especially if you want to go more than once so you might need to save up for this one!
25. Have a pizza eating competition
You are only teenagers once with a teenager metabolism!
Not all that romantic but order a pizza and see how much you can eat. It is sure to have you both in fits of laughter. And hey, couples who eat together stay together.
26. Go on a camping trip with friends
During the Spring break we organised a little camping trip with friends over to a nearby island. A super fun double date idea.
It was kind of hard because I couldn't find a plug for my hair-straighter (first world problems) but it was super fun all the same!
I didn't really like camping back then but after that date I have really got the taste of it and now we camp all the time. One of our favourite recent camping trips was a road trip of the Florida Keys.
27. Cruise in your car (if you have one)
Going for little 'joy-rides' when we first got a car was one of our all-time favorite date ideas!
There is nothing like having the freedom of having your first set of wheels! One time we drove to the beach and watched the sun set as we consumed an entire tub of ice-cream.
28. Get to know each others friends
Whether you like or you hate each other friends if you want to make the relationship work in the long term you are going to have to suck it up buttercup and spend some time with each others friends!
Who knows you may actually enjoy their company more than you think!
29. Go to a high school dance
This was actually how we met. We went to schools that were side by side on a street (we could kiss through the fence LOL) and we met at a high school dance.
High school dances are so fun and the perfect opportunity to let loose together on the dance floor.
30. Fund Raise for a charity
If your neighbourhood is safe maybe the red cross door knock appeal?
31. Wag
I went back and forth about writing this one – Ekkk!!! If it will get you in serious trouble, don't do this, but one of my fondest memories are Mike and I wagging the first hour of school.
We always made up a stupid excuse like sickness or bus breaking down – it is amazing the teachers bought it!
Parents don't kill me now!
***
Let us know if you found one of these high school date ideas useful or maybe you found something different to do! We'd love to know what you ended up doing so leave us a comment below!
Save High School Date Ideas to Pinterest (so you can find it again later!)