Looking for the Best Hobbies for Couples?
If you are in a relationship and are getting a little tired of movie night, or you are looking for something fun and interesting for you and your significant other to do together to bring you closer, look no further.
This article will give you ideas on 29 hobbies you and your partner can try. Some of these you can do at home, while others you will have to leave home to do. Some fun ideas for married couples looking for something new and exciting to do.
Many are fun, but some of them might require a little work. Either way, these hobbies will surely break you out of the boredom of movie night while strengthening your bond. Never wonder what are good hobbies for couples again with this epic list of ideas.
29 Best Hobbies for Couples To Strengthen Your Relationship!
1. Play Tennis
Tennis is a great sport that can become a lifetime hobby if you learn how to play and enjoy it. While it can be a competitive sport, it is also reasonably easy to play and fun. Furthermore, tennis is beneficial to your physical and psychological health.
Tennis is an excellent way for you and your partner to bond and connect because you can talk to each other about anything while playing a fun game and getting exercise at the same time. You can play one-on-one with your partner or make it a double date night and play doubles with another couple.
2. Take a Ceramics or Pottery Workshop
Taking a ceramics class or workshop is a superb idea for a special date night and can also become a fun hobby. Making pottery takes a lot of dedication and undivided attention, but it is also relaxing. It also brings out your creative side, and it can be fun to see your partner's side.
Once you take the class or workshop, if you both enjoy it, you can continue to make pottery at home. Whether you only take a class or two or make it a regular hobby, it will be fun to do together. And since you get to keep what you make, you will be reminded of your special time together every time you see your creation in your home.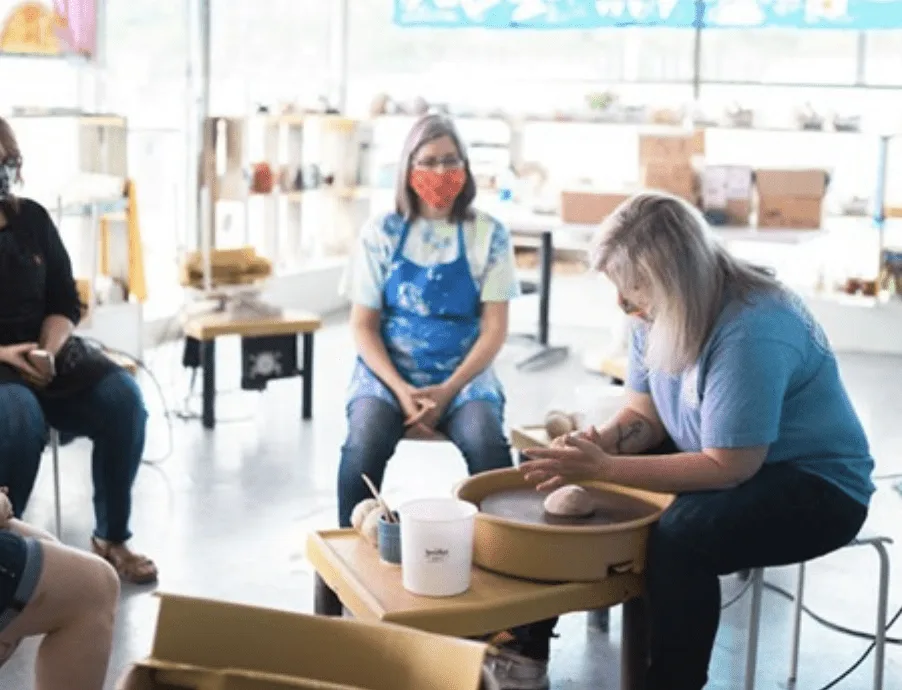 3. Take Ballroom Dancing Lessons
Ballroom dancing is more than just waltzing around the dance floor. There are several ballroom dance styles, including the cha-cha, foxtrot, paso doble, quickstep, rumba, tango, and waltz. And ballroom dancing is an activity that centers around couples and can be a romantic bonding experience.
Even if you don't have experience dancing, this can still be a fun experience. If both have never tried it before, it's something you can learn to do together, and you will learn more about each other in the process! Ballroom dancing is also a great way to work out and relieve stress if you have had a rough week.
4. Play Chess
Some may think that chess is a serious and dull game, but it can be a fun yet challenging game. It also teaches you problem-solving skills and improves your focus and memory.
Chess is a great activity for couples because it helps you to be able to understand things from another perspective. If you both enjoy chess and each other's company, chess might be the perfect hobby to pursue as a couple. A great at home date idea.
5. Go Rock Climbing
Rock climbing is for couples who live more on the adventurous side of life. However, you don't have to enjoy extreme sports to have fun with rock climbing. You can find an indoor rock climbing wall, which is safer than climbing rocks outdoors. Plus, it's an excellent way to get a workout, and a climbing wall is a lot more fun than standard gym equipment.
In addition to giving you a full body workout, rock (or rock wall) climbing also boosts confidence, improves your ability to focus, and is a great stress reliever.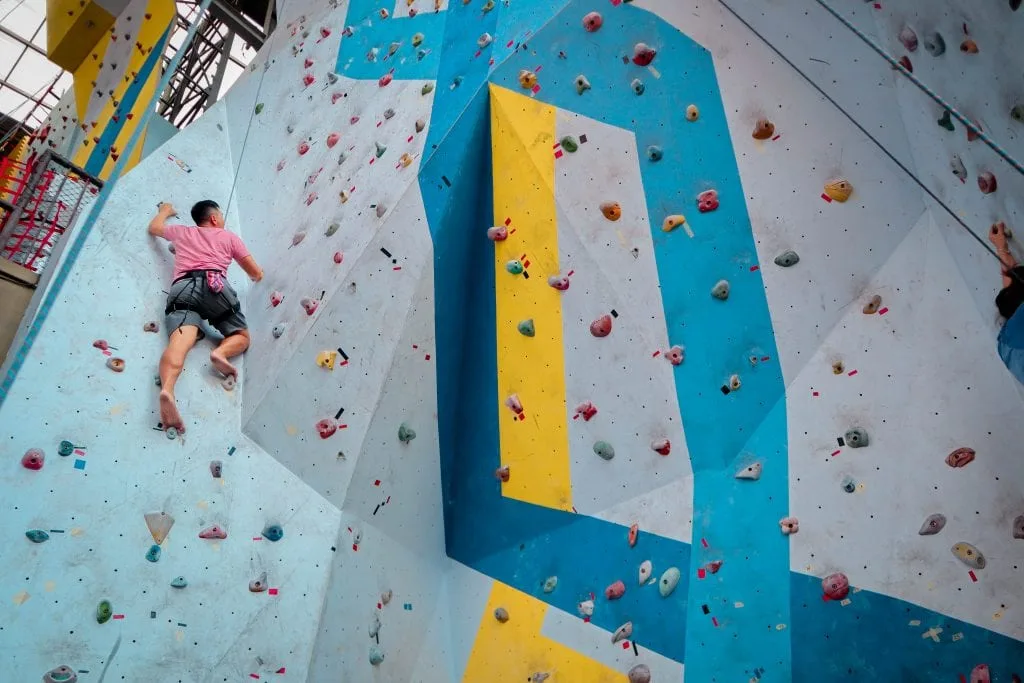 6. Volunteer in Your Community
Volunteering has been known to improve physical and mental well-being and can also benefit your social well-being. Volunteering is an excellent thing to do all around, but there are many benefits to volunteering as a couple.
Volunteering is a great bonding experience for couples as it provides them a chance to spend time together, talk and get to know each other better, and get to know each other's shared values while doing something for the greater good. It is also an opportunity to try new things and to become better involved in your community.
7. Join (or Start) a Book Club
Do you both like to read but often find yourself reading alone and not reading the same books or not discussing the books you read with each other? It might be a good time for you to find a book club to join together.
Or, if you can't find one that interests you enough, start your own. Even if it begins with the two of you, you can build it up and invite friends over time. You can also join a virtual book club.
By joining or starting a book club, the two of you will read the same book and get to discuss it if this is something you haven't already done. You'll also discover new books, read outside your comfort zone, learn new things, and possibly make new friends.
8. Attend a Wine Tasting
Wine tasting is a unique hobby that involves all your senses. You don't just taste the wine; you perceive its aroma, color, flavor, and how it feels inside your mouth. You get to observe the quality and value of the wine and whether it's ready to drink or if it needs to be stored a little longer.
Wine tasting is an excellent hobby for couples, especially those who appreciate a good glass of wine because you get to try new things together. And you may even come out of it with a new favorite wine (or two or three)!
If there isn't anywhere near you that offers wine tasting, consider doing a virtual wine tasting. In a virtual tasting, the winery comes to you. They ship the wine to you or let you know what to purchase before the event. Then you have a scheduled online meeting with someone who works at the winery. They describe the wines, give food pairing suggestions, and you may even get a virtual tour of the winery and vineyard.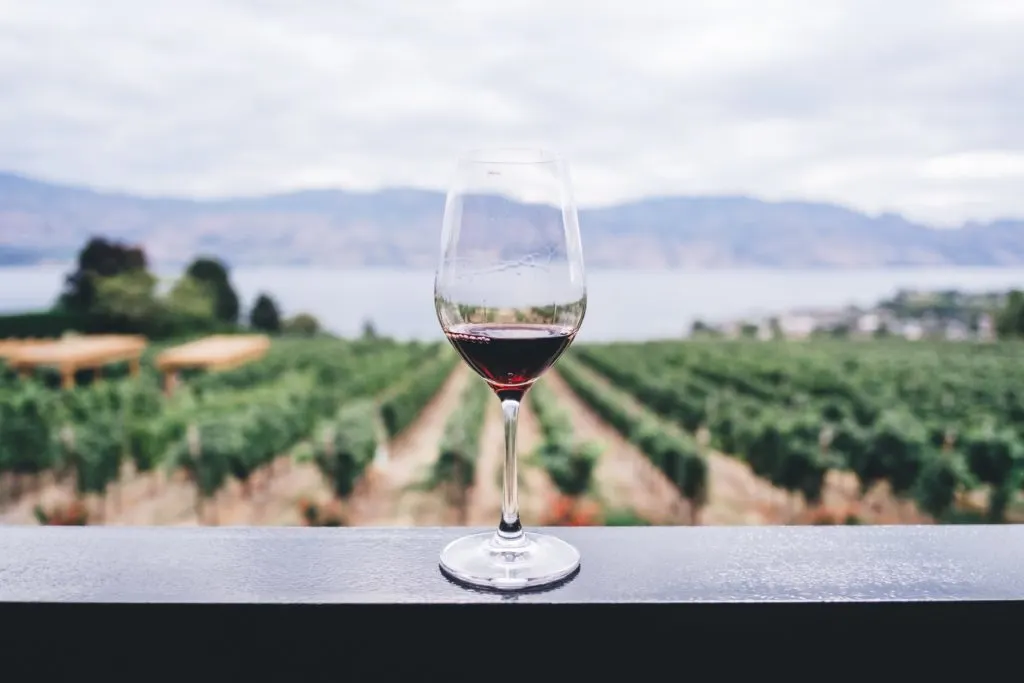 9. Bake Something Delicious
Baking can be fun! Don't be too hard on each other, and learn to laugh off your mistakes. You can also create many memories baking together and reminiscence about old ones by sharing baking memories from when you were younger or family recipes. It is also less expensive than most other hobbies because all you need to buy is the ingredients for whatever you decide to bake!
10. Refinish Furniture
This hobby is fun because part of it is like an adventure! To refinish old furniture, you must first find furniture. This involves hitting up yard sales, estate sales, thrift stores, and flea markets. The best part is you never know what you're going to find!
Then refinishing the furniture together gives you a chance to bond, have some time to talk, and explore each other's creativity. This can also be a very therapeutic hobby.
11. Start a Collection
Collecting things is a fun hobby, and it's pretty easy to start. It doesn't matter what the two of you decide to collect; it can be almost anything. It might be easier to pick something to collect if you have mutual interests. If you both like music, consider collecting vinyl records.
Is the beach your favorite place to go as a couple? Start a seashell collection. Other collectibles include coins, stamps, comic books, vintage movie posters, Funko pops, vintage tableware, refrigerator magnets, guitar picks, and rare books.
There are many benefits to starting a collection. You can learn a lot culturally and even historically about items, mainly if you collect antiques or vintage items. Collecting things also improves your memory and focus.
12. Do Yoga Together
It can affect your relationship even if just one of you is feeling overwhelmed or stressed. Doing yoga as a couple is a great way to help both of you release stress and strengthen your relationship, not just physically!
Couples yoga can help a couple build their communication skills, as well as build up their trust in each other. And in addition to reducing any anxiety and stress either of you might have, yoga improves your overall health.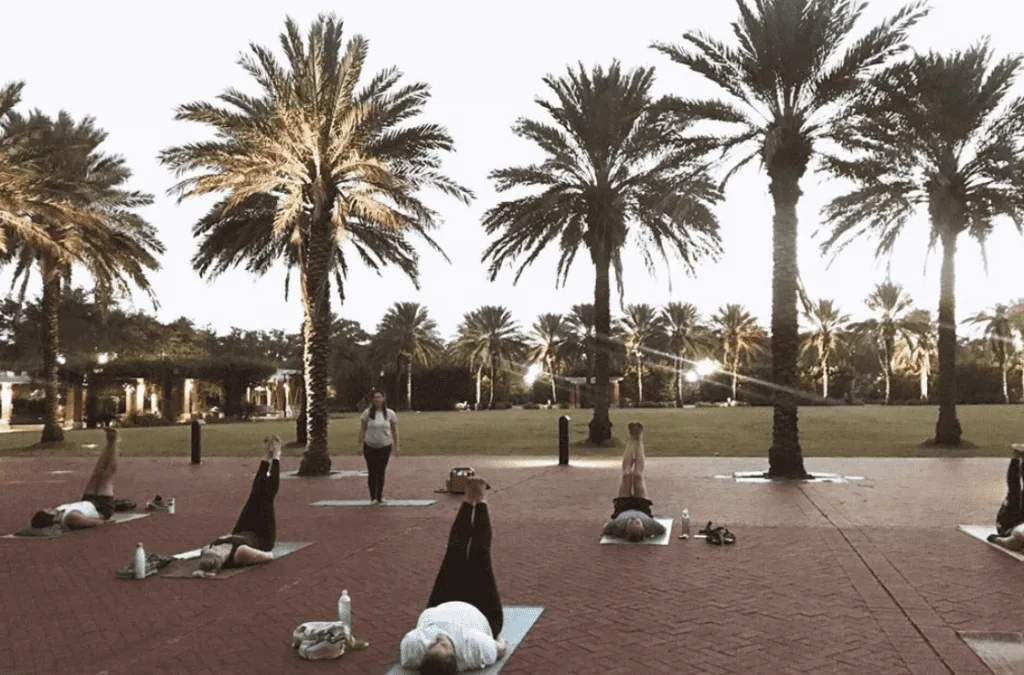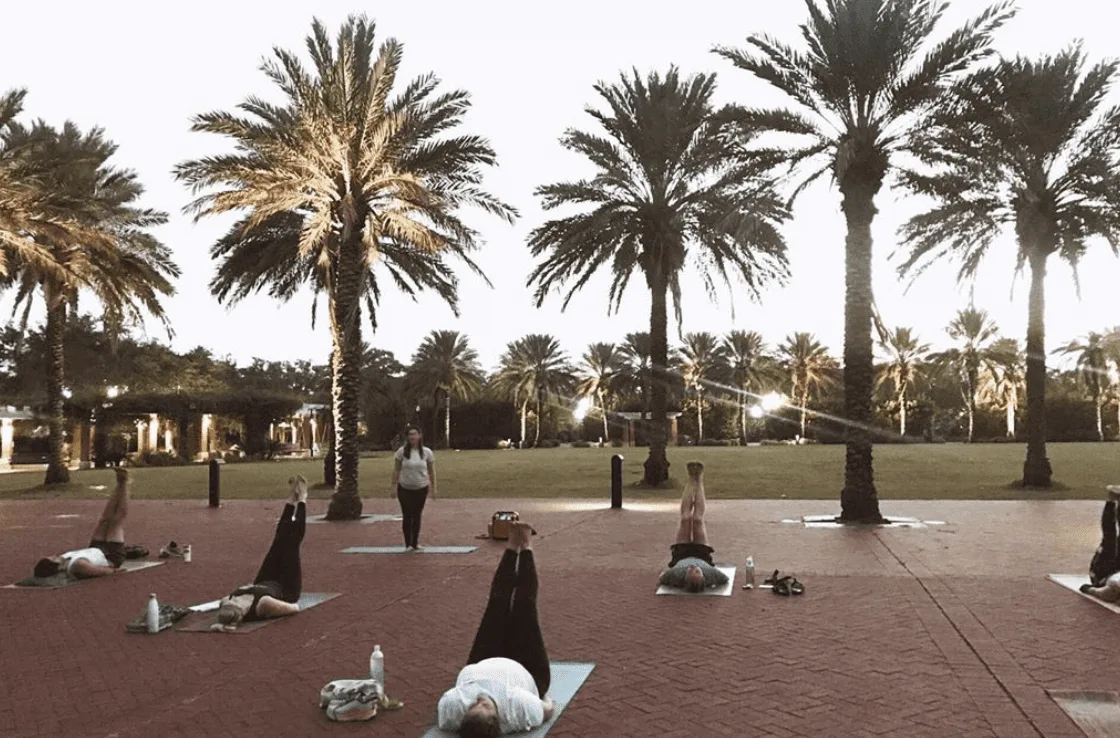 13. Hit up a Flea Market
Going to the flea market can be a fun weekend hobby for couples, and it can also be a profitable one. You can also visit the flea market as a shopper or set up your own booth as a seller. However, selling isn't the only place you can make a profit. Many people find treasures at the flea market and can flip them for a profit.
14. Learn a New Language
No matter how many years of school you have under your belt or how many years young you are, it's never too late to learn something new! Learning a new skill, especially together, can be a fantastic bonding experience for couples. You'll get to encourage and be proud of each other's progress, and you may even get a good laugh trying to fumble through new words and phrases.
Learning a new language is also fun and will boost your confidence in yourself and each other. Additionally, being multilingual will help enhance your travel experience if you like to travel.
15. Follow a Podcast
Podcasts are increasing in popularity and require less focus than what is needed to watch a movie. You can listen to a podcast while you're on the road, cooking dinner, or even while taking a stroll around the neighborhood.
There are hundreds of podcasts out there with topics ranging from true crime to history to science to entertainment. Plus, podcasts are cheap- most of them are free. Furthermore, when the podcast is over, it allows the two of you to discuss what you listened to and your thoughts about it.
16. Go Birdwatching
Birds are beautiful, magnificent creatures, and their beauty is often taken for granted. Not only is birdwatching a fun hobby, but it also boosts your mental and physical health.
Birdwatching is also a great hobby because there are birds everywhere. There are different birds in different places, and there may be more species in some areas than others. But you can pretty much walk out into your backyard and spot a bird or two.
If one or both of you have been looking for a way to get outdoors more or become more physically active, taking on birdwatching together is great. The fresh air and sunshine will help your overall mental well-being, and observing nature together will strengthen your bond.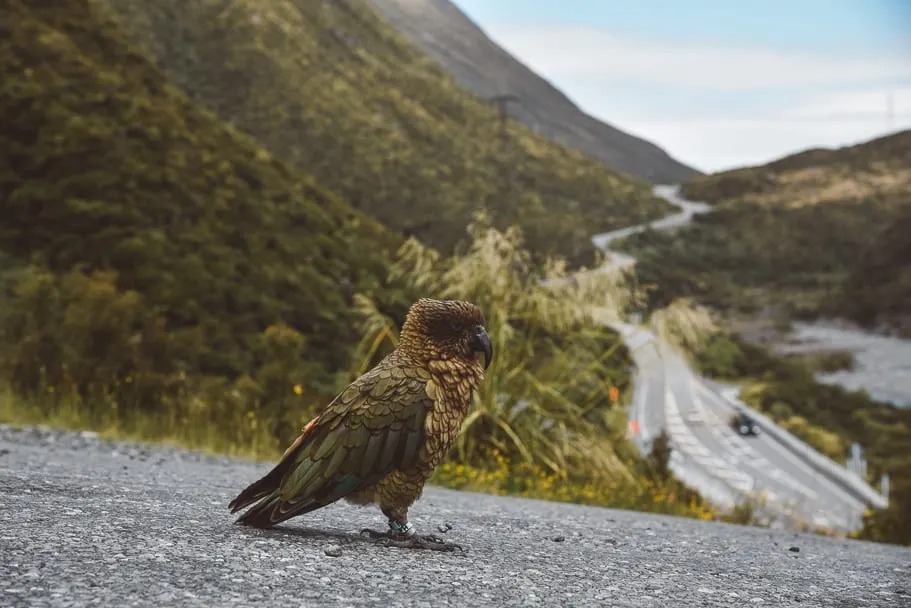 17. Play Laser Tag
Laser tag is an exciting and inexpensive hobby that couples of all ages can enjoy, whether they have experience or not. Laser tag is a terrific mental and physical workout because it challenges you to think strategically, and you are constantly on the move. Furthermore, if you enjoy a little friendly competition, laser tag is perfect.
Laser tag is great for couples because it strengthens your communication skills and builds your trust in one another. And if you don't have another couple to play with or against, it's a great way to meet new people!
18. Go Camping
Going camping is a great way to de-stress, unplug, unwind, and explore nature. Camping benefits couples because it gives you a chance to get away from all distractions, explore new places, talk, and genuinely enjoy each other's company.
Camping is an excellent way for couples to bond. You can try new experiences such as hiking or fishing. If camping is something one of you enjoys or used to do when you were younger, this is a great way to share past experiences with your partner.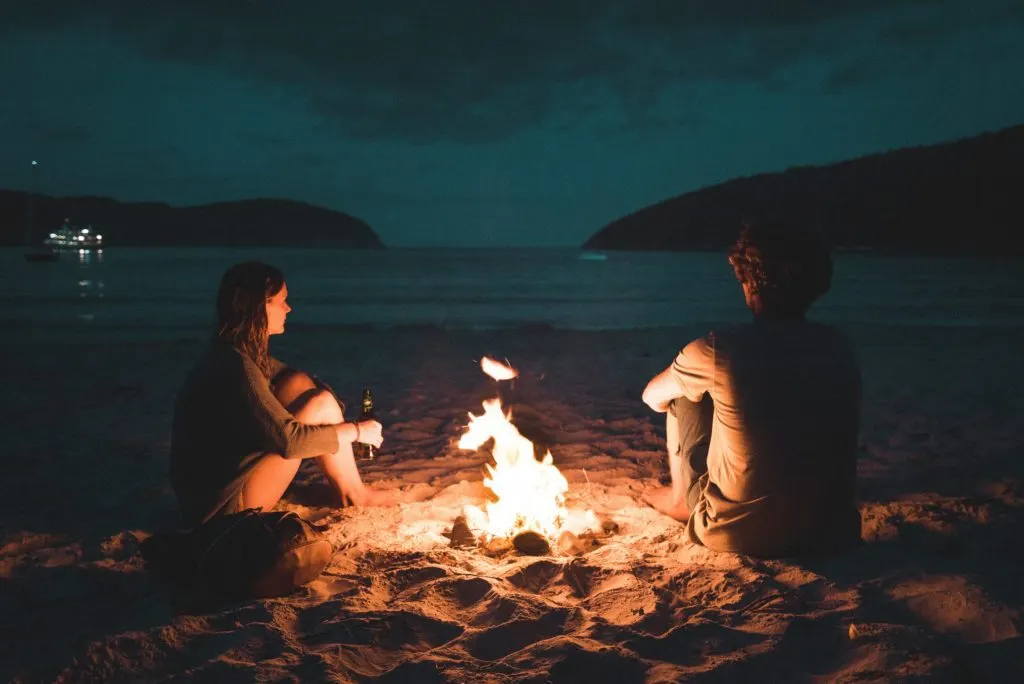 19. Gardening
Gardening is a perfect couple's hobby because it will improve your mental and physical health. Gardening is a great way to relieve stress. If both of you had a busy, hectic work week, spend some time letting out that stress in tension in the garden over the weekend.
Gardening is also considered a moderately intense workout. Spending a couple of hours gardening can be as effective as working out at the gym. Additionally, this will benefit your heart health. Furthermore, plants clean your air by filtering out the CO2 and replacing it with fresh air.
Lastly, it's an opportunity for the two of you to talk and bond while doing something rewarding together.
20. Take a Hike
Like many of the hobbies listed above, hiking is an upstanding hobby for couples that can strengthen their bond and provide mental and physical benefits. Hiking is calming and can also reduce depression and sharpen your mind. The fresh air clears your lungs, and the sun exposure gives you Vitamin D.
Hiking can also strengthen your relationship. It will build your trust in one another as you navigate trails together and allow you to spend quality time together without distractions. A great hobby for couples of all ages – in their 20s, 30s, 40s, 50s and even 60s!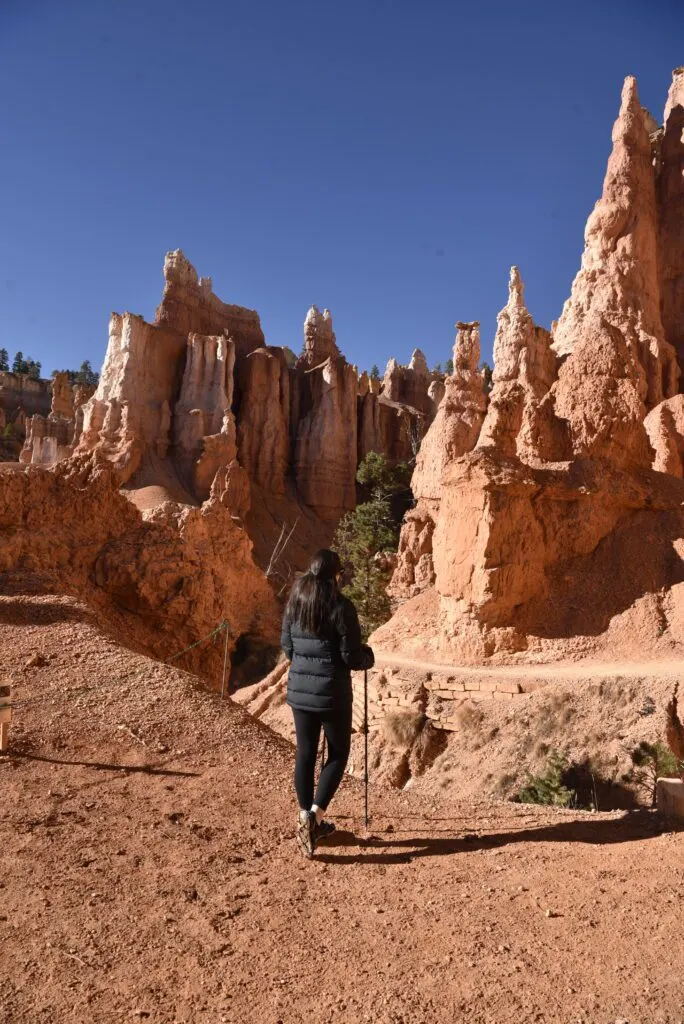 21. Open up Your Home to Foster Animals
You may not consider fostering animals a hobby, but it is a great way to help and make a difference in an animal's life and your own. Many shelters need people to foster animals that are sick and need extra attention or to foster the little ones until they're old enough to be adopted.
And once you have opened up your home to a couple of foster animals as a hobby, you may even decide to make it permanent and give them a forever home.
22. Try White Water Rafting, Canoeing, or Kayaking
Trying a challenging water sport like white water rafting, canoeing, or kayaking can bring you closer together as a couple. It's a way for you to support each other and allows you to disconnect from technology and enjoy each other's company. Additionally, you can enjoy the beautiful sights of nature.
Furthermore, each is a great way to get a physical workout together. They improve muscle strength and cardiovascular fitness. It can also be a peaceful time together or give you an adrenaline rush, depending on where you go!
23. Learn to Ride a Motorcycle
If neither of you or only one of you has experience riding a motorcycle, it's a great way to learn something new together. You can also discover new places together while on your ride. Riding motorcycles as a couple brings you closer together, both literally and in general. If you ride together, not only are you sitting extra close, the passenger usually has to hold onto the driver. For couples, this can be romantic and a time for you to enjoy each other's company.
Riding a motorcycle is also beneficial to your physical and mental health. It works several muscles at the same time and can strengthen your posture. Motorcycle riding can also relieve anxiety and stress and improve brain functionality.
24. Go Scuba Diving
Scuba diving is an exhilarating hobby that can be perfect for couples. You need a diving buddy anyway, so why not take your significant other? Scuba diving is a great way to work on teamwork and communication skills as a couple. It also builds your trust in each other because you have to look out for one another underwater.
You also get to travel! If you take up scuba diving as a hobby and enjoy it, you can start planning your vacations around diving spots. Not only will you get to enjoy your hobby, but you'll also get to discover and explore new places together!
25. Take a Painting Class
Even if you think you have absolutely zero artistic skills, taking a painting class together as a couple is a great way to boost your creativity and strengthen your relationship.
Whether you're a new couple or have been together for years, painting together will help you learn how the other thinks creatively. It will also tell you a lot about the other's personality.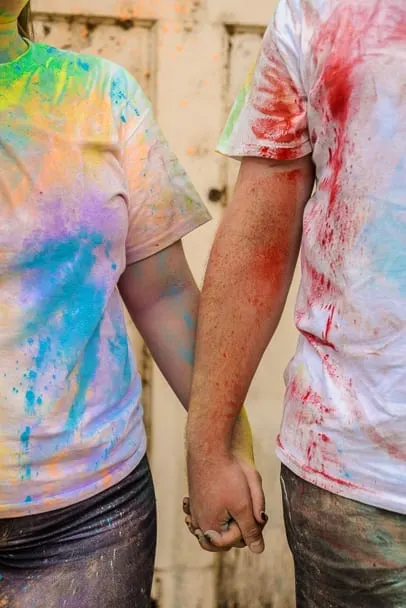 26. Get Into Photography
Photography is a great way to express your creativity, document events, and make memories. So why not enjoy that as a couple?
It's also a lot of fun, and you can go on adventures together because photography can go hand in hand with other hobbies. You can set off on a road trip to get some great shots, explore nature, or hit up a concert or festival and enjoy that while taking some great pictures.
One of the best cheap hobbies for couples for sure (that is, if you already have a camera!). Don't have one? Well it might not be that affordable initially but it is a great investment. We use a Nikon D750 and love it!!! Best investment ever! Another good option is the Sony A7III .
27. Go Bowling
Bowling is ideal for couples because it gives you a chance to get a little friendly competition going while still having fun. And bowling is one of those sports that it doesn't matter if you're terrible at it; you can still have a lot of fun.
You also get plenty of time to talk, and bowling can be combined with other activities like dinner, drinks, or a movie. It's also a fun way to be active without having to do too much strenuous activity.
28. Go Horseback Riding
You get to spend time together outdoors, participate in physical activity, enjoy nature, and have fun. Sure horseback riding can be a solo sport, but think about how romantic it would be for the two of you to try it together.
It's also a therapeutic, stress-reducing hobby, so it would be great to enjoy in the evenings or on the weekend after a busy week.
Horseback riding also boosts your self-confidence, strengthens responsibility, and teaches accountability, empathy, and kindness, all excellent traits to improve as a couple.
29. Become Tourists in Your Own Town
Sure traveling out of state and even abroad is exciting, but have you considered all the amazing things you could discover or rediscover by becoming a tourist in your town? There may also be buildings or attractions you have passed every day but didn't know the story behind.
You can also meet new people and get a fresh perspective on sights you may have seen countless times. This is an excellent hobby for couples, even if you have both lived in the same city for years. You'll get to try out new places and things together and learn alot about each other in the process.
****