Looking for romantic hotels with jacuzzi in room in Cleveland Ohio for your next romantic getaway?
Look no further! Here are 8 super romantic hotels with Jacuzzi in room in Cleveland Ohio for a special vacation with your SO. Whether you want a hotel right in the heart of downtown or somewhere cozy and quaint in Cleveland, these hotels provide the PERFECT setting for a honeymoon, anniversary or weekend staycation!
It can be difficult to find hot tub or whirlpool hotels in Cleveland, but don't worry as we have done the hard work for you. Whether you are looking for a cheap motel or a luxury hotel with a private Jacuzzi bathtubs – there is there is something in this list for all tastes and budgets!
See more:
8 Hotels With Jacuzzi In Room In Cleveland Ohio
The Comfort Inn Downtown – Cleveland, is a wonderful place stay in Cleveland. Steps away from Wolstein Center and minutes from Allen Theatre, this hotel offers great location for all the "must sees" in the area.
Do not worry about missing any news or being out of touch with the office, The Comfort Inn Downtown – Cleveland offers a twenty-four-hour business center, and daily newspapers delivered to your door.
Take advantage of the in-room jacuzzi tubs and enjoy free local calls while you are at it.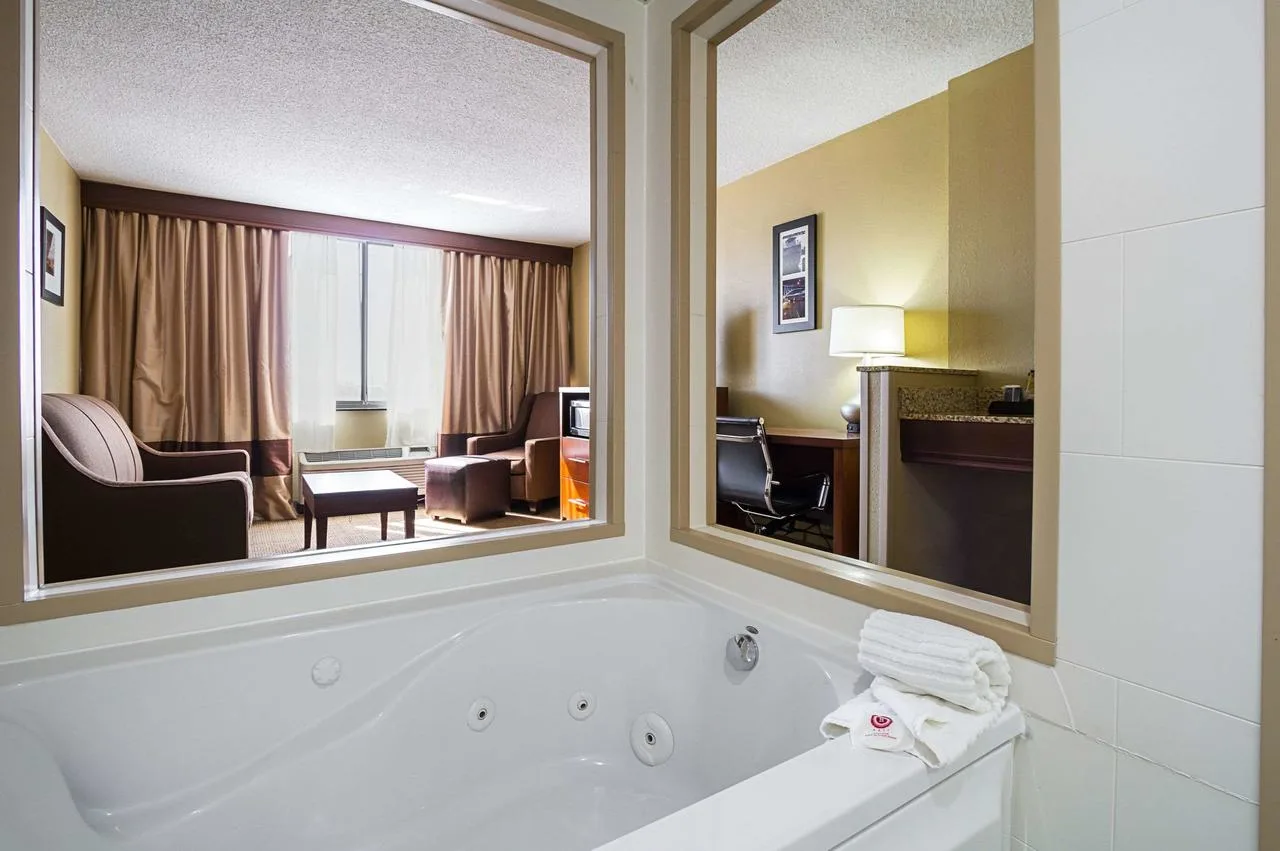 Looking for a romantic yet cute getaway location in Cleveland, Ohio? Stone Gables Bed and Breakfast, please!
This elegant hotel is located in a historic mansion in the trendy neighborhood of Ohio City. In walking distance of many fine dining restaurants, breweries, and historic West Side Market, this hotel is located with the guest in mind.
The small, private bed and breakfast offers private bathrooms with showers and spa tubs. Free WiFi is provided to all guests throughout the property. This modern hotel is also fully equipped with self-check in, allowing you to start your vacation without the stress of checking in.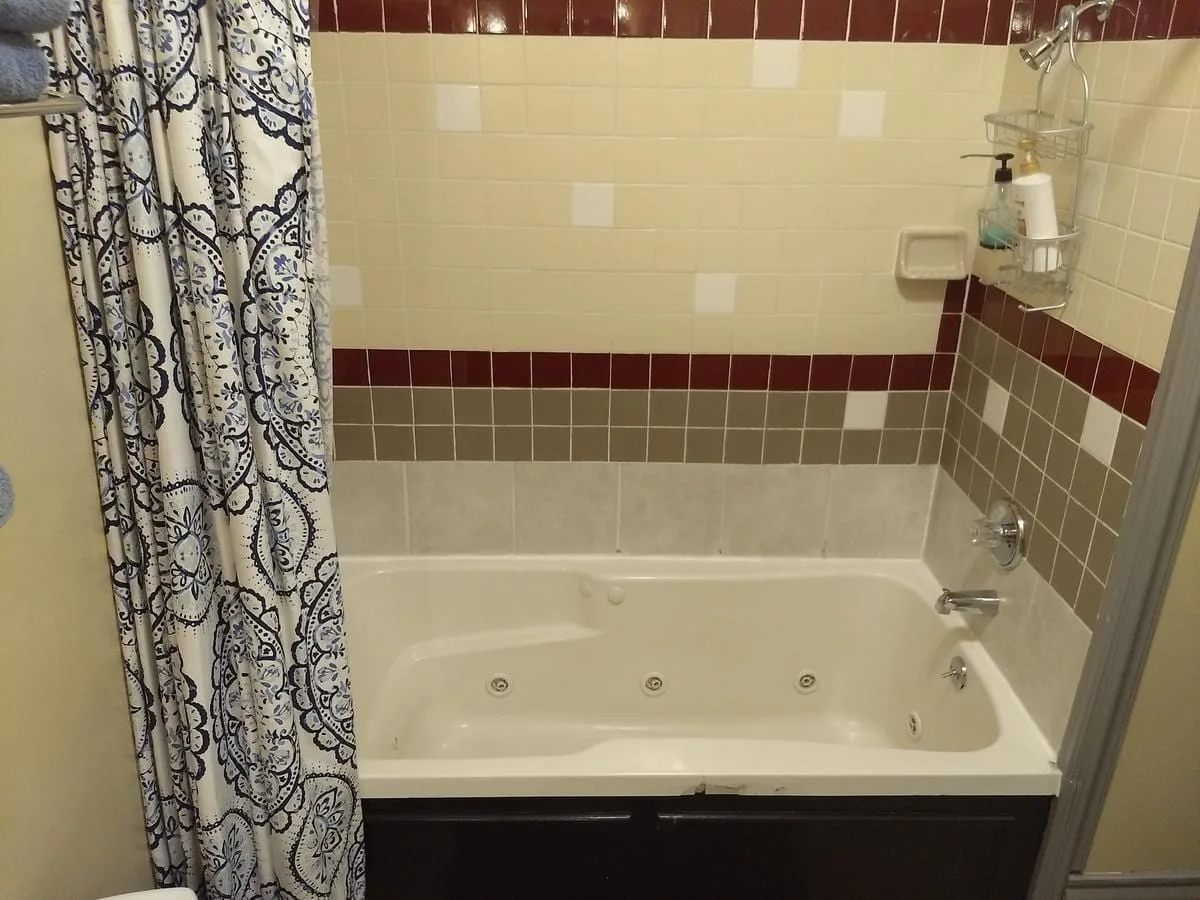 Looking for affordable luxury when visiting Cleveland, Ohio? Look no further than the Renaissance Cleveland Hotel.
Closely located to the JACK Cleveland Casino, the Rocket Mortgage FieldHouse or the Cleveland Convention Center, this four star hotel lets your explore Cleveland with ease.
Relax in their in-room jacuzzi tubs and charge your phone with complimentary docks and chargers. Breakfast, Lunch, and Dinner are all taken care of in-house at one of the multiple restaurants or through luxury room service. This hotel will make you want to plan your next stay sooner rather than later!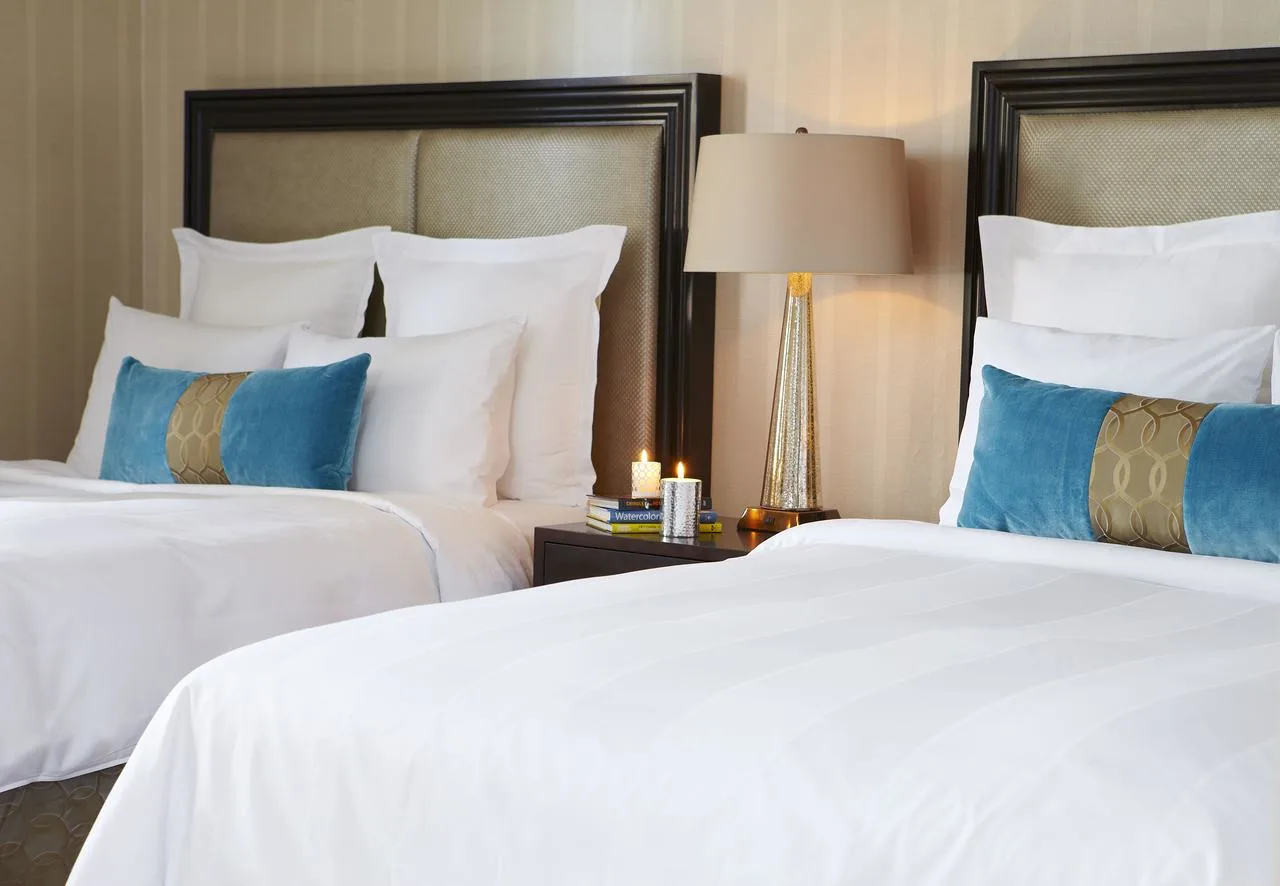 The Holiday Inn Express Cleveland Downtown offers a unique modern design with spacious, homey, rooms. This hotel offers 141 unique rooms featuring flat screen televisions, free WiFi, and in-room spa tubs.
Do not worry about bringing your pet along, as this location is pet friendly and will help accommodate your four-legged friend on your trip. Tip: Don't miss the complimentary Manager's reception goodies.
Wake up to a free full serve breakfast and see the friendly front desk staff for recommendations on what to do around town!
Staying at the Ritz- Carlton Cleveland, is a wonderful, luxurious experience.
The recently renovated hotel looked to the spirit of the streets when planning the newly unveiled redesign. Their highly recommended TURN Bar + Kitchen sources local foods to create the menu of hearty, healthy fare, while Club Lounge highlights local Cleveland Breweries.
Packed with every amenity you could think of, the Ritz-Carlton Cleveland will make sure to cater to every detail of your vacation. Enjoy free WiFi, wonderful eats, and in-room jacuzzi tubs. This hotel cannot be beat!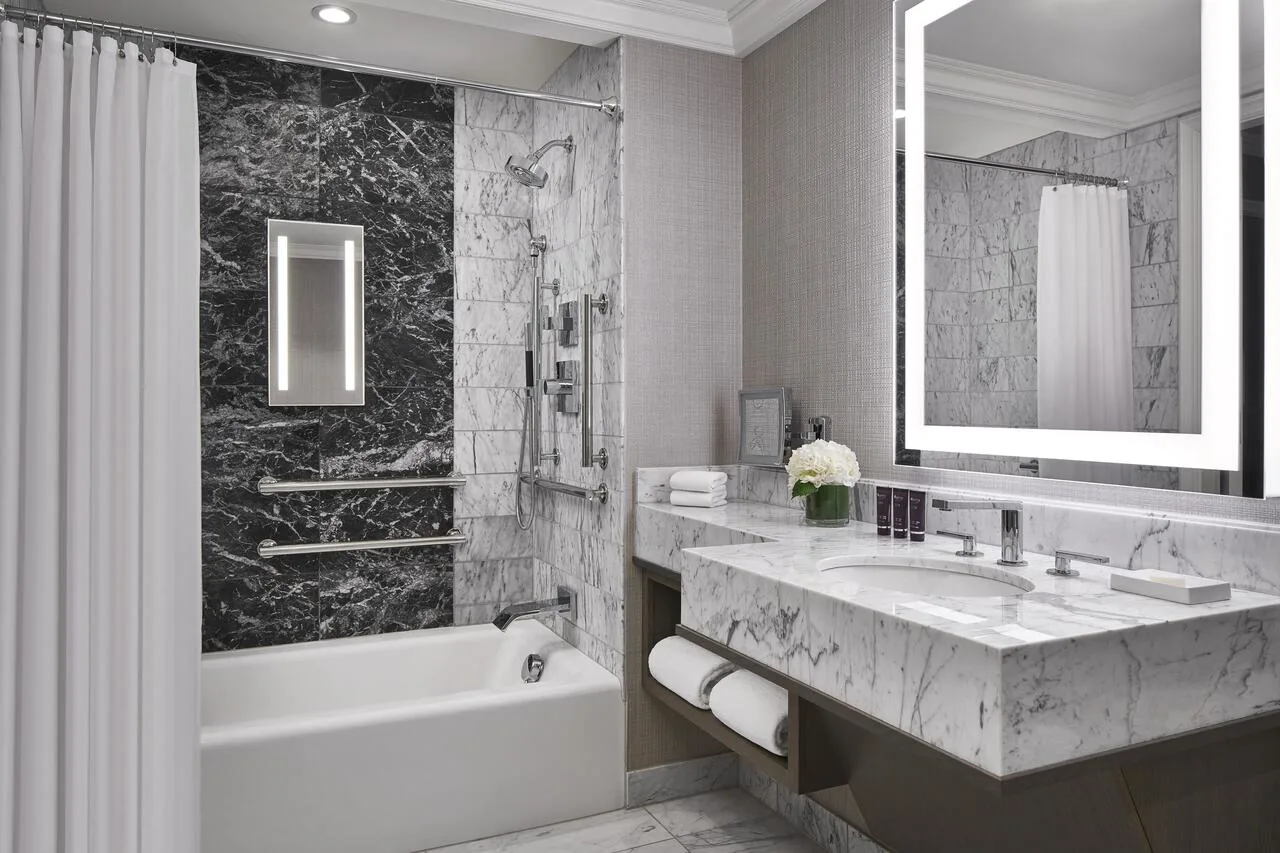 Looking for a great hotel and a cheap price without sacrificing any amazing amenities? Look no further than Fairfield Inn & Suites by Marriot Cleveland Streetsboro. Express Check in and Check out make getting into your room super easy and stress free while on vacation.
Each room has a spa tub and free WiFi. A fully equipped fitness and business center make this hotel a wonderful pick for any traveler, no matter if it is for business or pleasure.
The Hideaway Country Inn in Cleveland, Ohio, makes for a wonderful get away destination. Closely located to many wonderful Cleveland attractions, this wonderful twenty-four seven help desk team will help you find the perfect thing to do while on your trip! Each room has full high-speed wireless internet connection at free of charge and breakfast is on the house too!
Guests can relax in and out of their rooms with in-room spa tubs and an indoor heated pool and jacuzzi. Make sure to make your reservation quick for this lovely stay in Cleveland!
Looking for the perfect hotel to for a romantic getaway to Cleveland, Ohio? Check out SkyLight Inn Cleveland – Willoughby for a great stay at an affordable price.
This hotel features express check in and check out, making getting to your room very easy and less stressful. Each room allows full relaxation with flat screen televisions, standing showers, and luxurious in-room spa tubs. Do not worry about staying connected!
The SkyLight Inn Cleveland – Willoughby offers a twenty-four-hour business center and complimentary WiFi throughout the hotel. This will ensure your stay in Ohio is nothing but pleasurable!
***