Catching the train between Shenzhen & Yangshuo is a relatively easy experience. You just need to follow five simple steps.
Step 1 – Catch the metro to Shenzhen North Terminal
To get to Yangshuo, firstly you need to reach Shenzhen North Terminal. You can easily reach the North Terminal via the Shenzhen metro. A ticket on the metro costs 3 CNY (0.44 USD).
Step 2 – Catch the bullet train from Shenzhen North to Guangzhou South
The next step is to catch the bullet train from Shenzhen North to Guangzhou South terminal. This journey will take you approximately 40 minutes.
Despite online sources to the contrary, as a foreigner, you can buy tickets for this train at Shenzhen North terminal. However, there can be long lines and wait times of over an hour to get a ticket.
You are able to buy both train tickets here (the first train to Guangzhou South & the connecting train to Yangshuo). A seat in second class costs 75 CNY (11 USD) for this leg of the journey.
After you purchase your ticket, you proceed through airport style security (passport required) so make sure you have enough time before your train departs.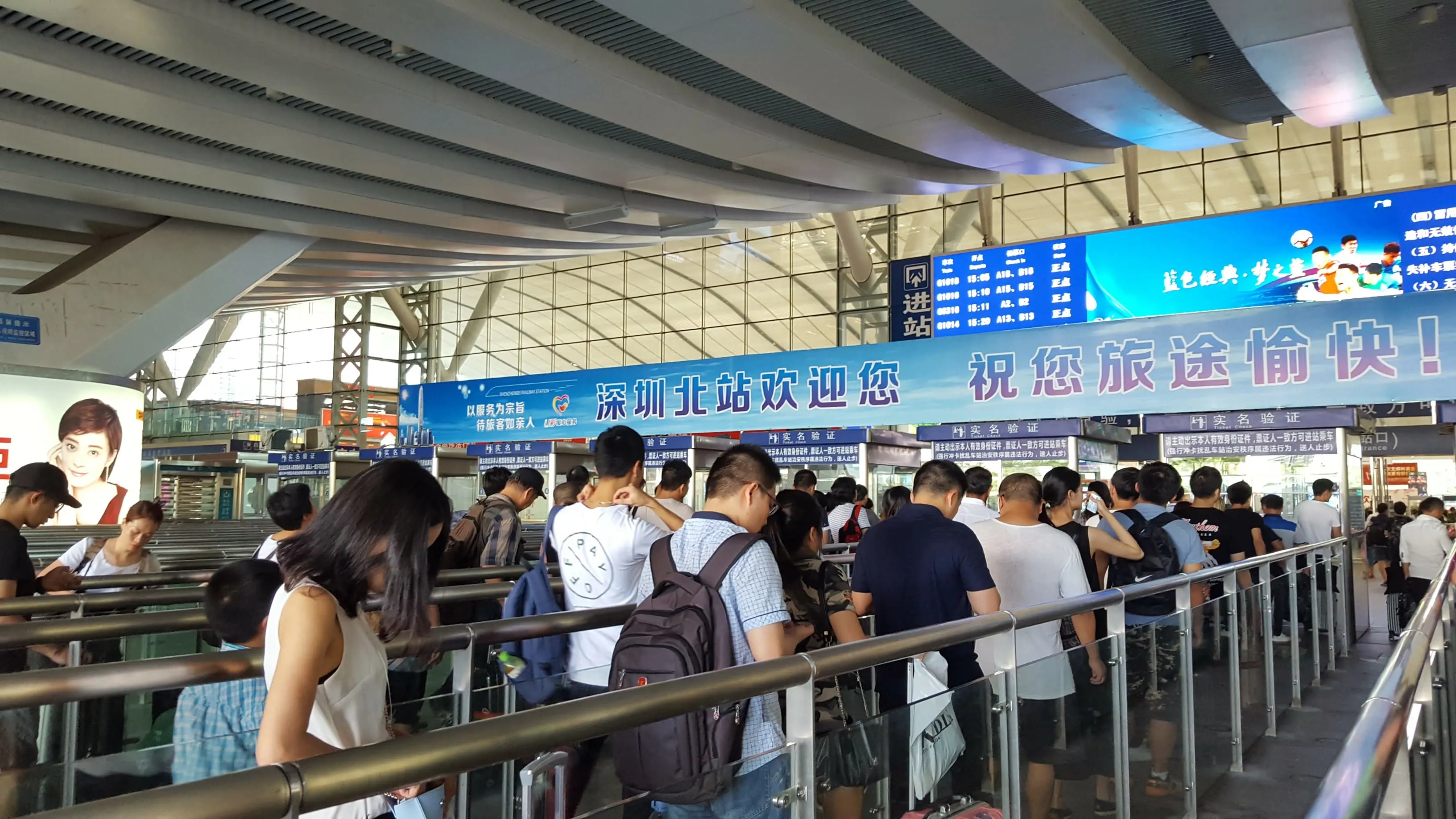 Step 3 – Catch the bullet train from Guangzhou South to Yangshuo Station
From Guangzhou South, transfer to another bullet train to Yangshuo Station. This journey will take 2.5 hours and cost 117 CNY (17 USD). Second class is comfortable enough for a short journey.
The trains are very clean and reach speeds of 300 km per hour! There is also a cafe on the train where you can buy food and drink. If you need to charge any devices, there is a power point dedicated to every seat.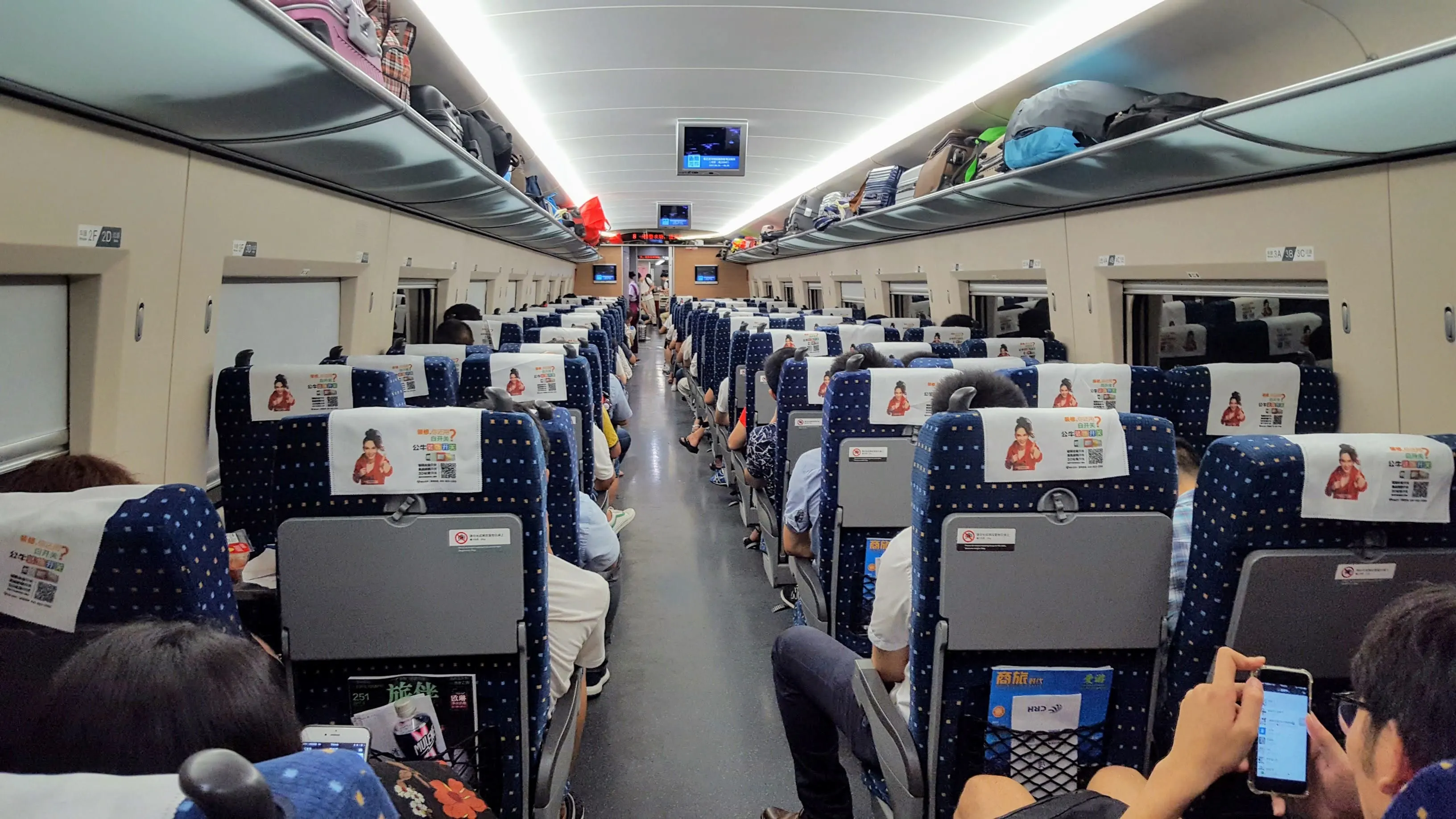 Step 4 – Get the blue bus to Yangshuo Downtown
Catch the blue bus from Yangshuo Station to Yangshuo Downtown. When you exit the station, you will see buses lined up waiting to take passengers to Downtown Yangshuo. This journey takes around 40 minutes.
Buy a ticket at the office (to your left when you exit the station) which will cost 20 CNY (3 USD).
Step 5 – Depending on where you are staying, catch the local Yangshuo bus
We stayed at Mountain Steam Inn and would recommend it as it was modern & comfortable accommodation at a very affordable price.
If you chose to stay here, you can catch the local bus #3 on the main road at the front of Yangshuo Downtown bus station to Bei Men Pai Fang (北门牌坊 in Chinese, the second last stop). The local bus in Yangshuo only costs 1 CNY (0.15 USD).
Where to stay in Yangshuo?
As mentioned above, we stayed at Mountain Steam Inn and would highly recommend it. If you want to check out all the options in Yangshuo during your dates, we recommend using Booking.com for its accurate review scores & great policies (such as the free cancellation it offers on many hotels). Check out current prices in Yangshuo here.
Where is the nearest airport?
If you aren't a fan of land transport, the nearest airport to Yangshuo is Guilin. Yangshuo is also only 6 hours away from Hong Kong International Airport. Skyscanner is our favourite price comparison tool to get the best price on flights. We also love how there are no extra fees in booking a flight through Skyscanner (like an agent commission).
We hope you found this guide useful in helping you navigate from Shenzhen to Yangshuo. If you have travelled this route and have anything to add, please leave a comment below!
Save this 'How to' Guide to Pinterest!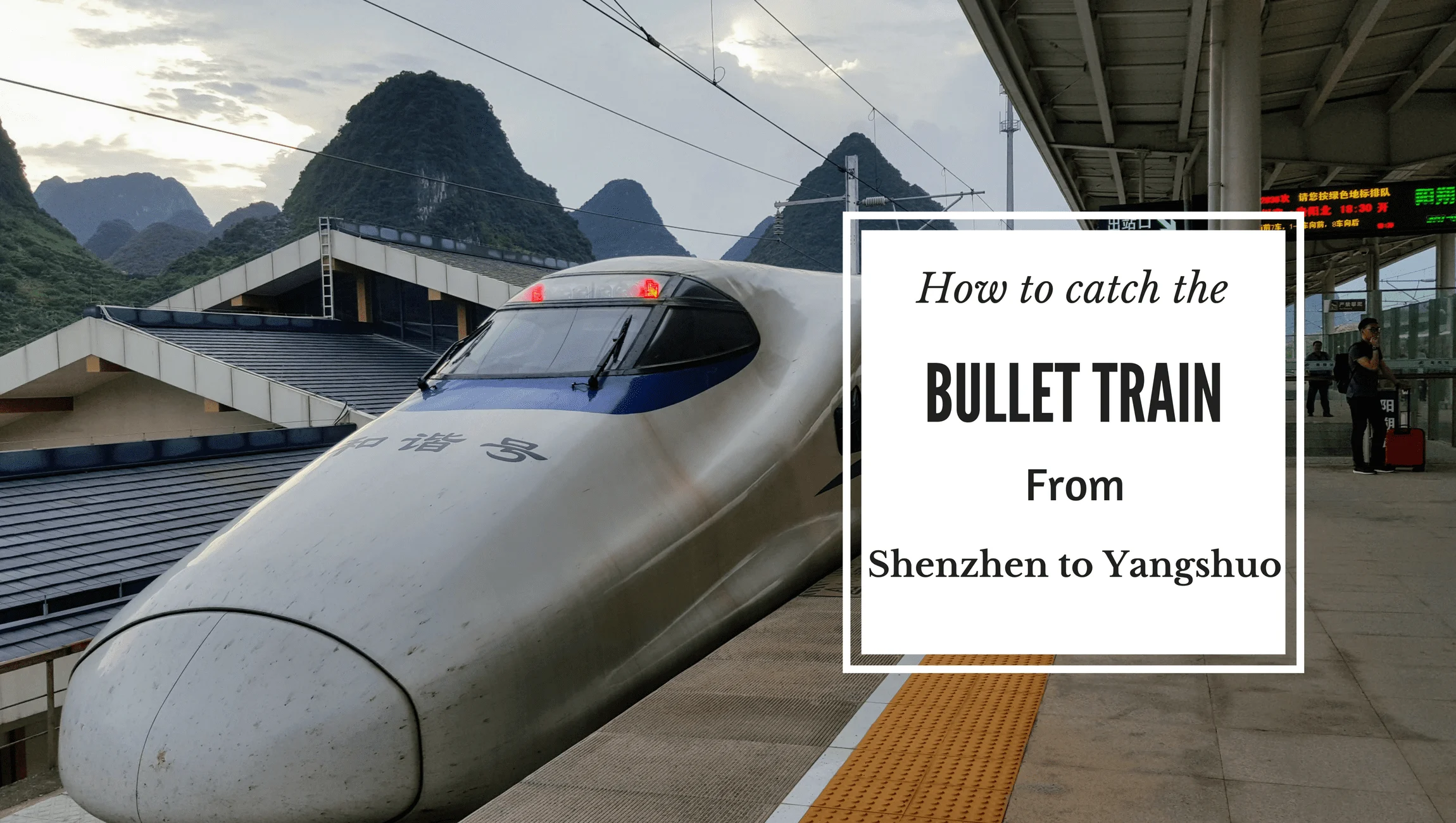 Disclaimer – This post contains affiliate links. This means that if you make a booking through our links we will receive a small commission at no extra cost to you. If you found this post helpful, we would appreciate you using our links to help keep our site running!