How to how to seduce a man over text?
So you like a guy and want to take your relationship a step further. A step where you want to seduce him though text.
You want to know how to seduce a guy over text? You might even have searched on Google for text ideas? But you might be having some thoughts before sending him:
– What if you regret after sending the text?
– Is he not into sexting?
– Are you coming off too strong in your texts?
– What if your guy will show your texts to his friends?
I can understand you are taking so much risk to sext someone who hasn't even earned your trust yet.
Your reputation might get spoiled by just one sext or a nude photo that you send him. And just like women, even some men might not like the idea of getting a nude photo without prior warning.
How To Seduce A Man Over Text?
So how to seduce a man through texts?
You can seduce your guy and still stay classy by sending him text messages that are not dirty and it's a lot easier than you think. Let me show you how it's done.
Flirt With Him
It is no secret that one of the easiest ways to seduce a guy is by flirting with him.
Don't waste your time searching for magical lines that will make him fall for you. All you have to do is be playful and openly suggestive with him.
It is a risky move if you straight up tell him what you are thinking about. Instead, just follow a non-aggressive approach when you are flirting with him that doesn't put too much pressure on him. Here are some flirty text messages to get you started.
You also don't want to scare him off.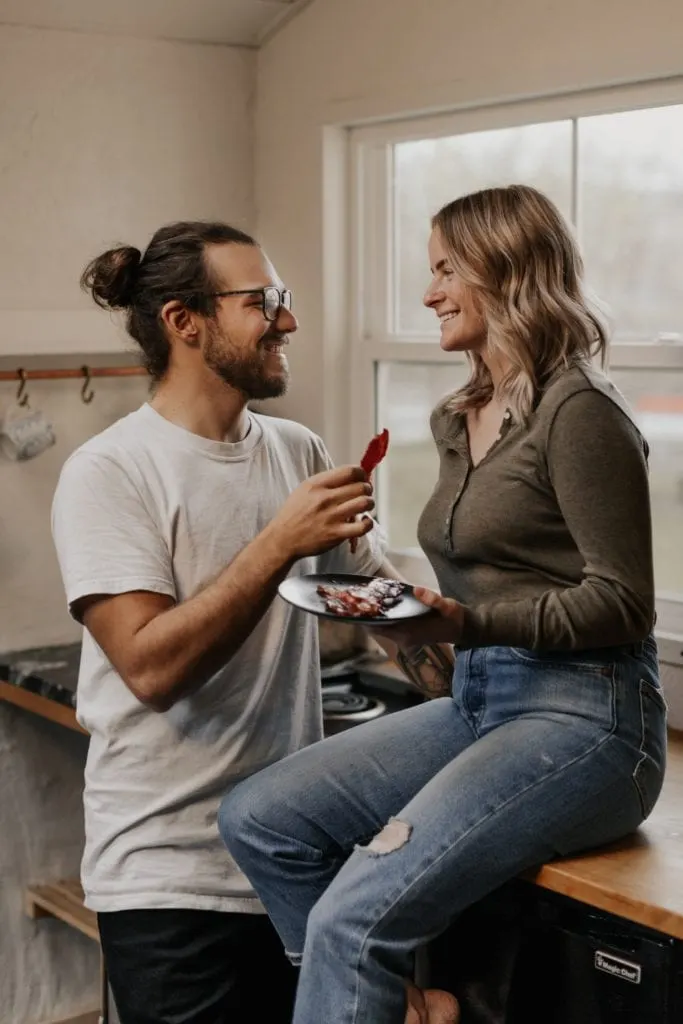 Compliment Him
If you think that guys are not interested in compliments about how handsome or cute they are, then you are wrong.
Just think for a second. Who doesn't like sincere compliments?
Make sure than you feed him with sincere compliments and you are on the right track. But if he senses that you are making things up to impress him then you just put yourself in hot water.
Take Interest In His Day To Day Life
If you want to seduce a guy over text then you need to take a real interest in his everyday life too. Ensure that you are listening to what he says and let him know that he is not wasting his time on you.
Once you start listening to him and play the right cards you will start to see that he will open the door to seduction for you.
Learn To Play With Words
When you are trying to seduce him, just words of praise is not enough. Try to challenge him a little but don't get too aggressive here.
If your tactics to seduce him are not working then you need to take a step back. Leave him hanging but don't play hard to get. Tell him an interesting story but don't complete it. Inform him you will finish it another time.
Will it work? You never know until you try.
Send Him Pictures
Wear a dress that you think will get his attention and send him your photo. It doesn't mean you have to wear clothes that are too intimate. Just wear something that makes you look hot. Send him your photo and ask him what he thinks.
You can also take a photo with an innocent flying kiss. This is an excellent technique to seduce a guy and make him attracted to you.
Avoid Sending Nude Photos
Sending nude photos can be done by anyone. So get creative and do something different. Your words can do more to seduce him.
Using nudes can take you out of a conversation and the desire will be nonexistent. Instead use words in such a way that he visually starts thinking about you that will create intimacy and excitement in your relationship.
"I bought this really sexy dress today. You are gonna like it when you see it."
Build Anticipation
Do you eat dessert before having dinner? No, right? Yeah, you might be guilty of it sometimes but you don't always cheat on a regular basis.
What I'm trying to explain here is that whenever you text a guy, you have to build some anticipation and not go right for the kill. But how do you do it? You have to make him imagine certain things and grab his attention.
The best part should always be saved for the last.
You can achieve this by sending texts that have hidden meanings. A sexy text idea can be like this:
"You like to try new things, right? Let me give you a surprise tonight."
Try to act like an innocent girl. If he replies you back with a sexy text, you can get back to him with something like:
"You are so naughty. I wasn't talking about that kind of surprise. ;)"
The point is to tease him and make him want more. You might feel like this is too much work. But remember that men are easily seduced and it doesn't take much effort.
You don't have to send a detailed, essay kind of text to seduce him. Even a simple "I want you" text can make him go crazy. You have to make him beg for more.
Take The Lead
Almost every woman let her man always be in charge. So why not change the role by taking charge and surprise him? Men love it and find it a turn on when women are in charge. Be dominating instead of submissive.
Get out of your comfort zone and do something different. You don't have to play 50 shades with him. You don't even have to tell him to have sex with you all night. Just send him a sweet and small text like this:
"Tonight I'm in charge and there are no rules."
Your confidence will make your guy desire you more. You will also find it more fun when you are in control.
Conclusion
Seducing a man doesn't just happen with mere words. It also takes a lot of patience and persistence. It takes a bit of trial and error before you hit it off.
There is no one rule that will work for every man. If your chemistry takes off from the start, then any seduction tactics with pretty much work for you. But for some men, it can take a lot of time.
Intimacy and physical touch are not the only things in a romantic relationship. If you are trying to seduce a guy for long-term, then slow and steady is the way to go.
It can get a little tricky in the beginning when you are getting to know him. But words are surely less risky than going the physical route. You can seduce him through words to get started. Good luck.
***
See more: