If you want to travel from Hong Kong to Shenzhen, in China there are 3 options: metro, ferry and bus.
We explain how to get there using each mode of transport and recommend the easiest way to travel.
Whether you want to go for work, leisure or even a fun date idea from HK, we have you covered with the simplest steps:
Metro from Hong Kong to Shenzhen
The easiest option is to take the metro.
Follow these 4 easy steps to travel from Hong Kong to Shenzhen by metro:
From anywhere in Hong Kong take the metro to

Lo Wu Station

. Visit Hong Kong MTR for ticket prices.
After getting off the metro, follow the crowd into the terminal then follow the signs to the border crossing. Have your passport and China visa ready. Crossing the border from Hong Kong into China is similar to any airport – put your bags through a scanner, check off your China visa and get your passport stamped.

After passing Chinese customs you are in China! As you leave the customs building you will find plenty of ATMs to withdraw cash. Then buy water or a snack from the small stores nearby so you have change for the metro. Large notes aren't accepted by ticket machines (and neither do the vending machines in the subway).

Then follow the signs to the escalators heading down to the metro (Luohu station) where you can purchase your tickets on a touchscreen machine (English language available). Plan your journey from Luohu station to the city centre here.
How much does the metro cost from Hong Kong to Shenzhen?
Catching the metro is the cheapest way to get from Hong Kong to Shenzhen. The Hong Kong Metro to Lo Wu costs about $50HKD.From Luohu station Chinese border) to Shenzhen the fare is 2 – 4 Yuan (less than $1USD).
Pro tip: Google is blocked in China. If you plan on using any google services (gmail, maps etc) during your trip to China – download a VPN before you cross the border. We chose a VPN with a 7 day trial period to ensure it worked – check them out!
[box type="warning"] Don't forget your Chinese Visa! Read our guide to easily apply for a Chinese Visa in Hong Kong without an agent. [/box]
Bus from Hong Kong to Shenzhen
You can catch the bus from Hong Kong at Kowloon, Mongkok, Causeway Bay and many more points to Shenzhen.
The journey takes about 1 hour. Tickets and schedules can be found on the website of Trans-Island Bus Company.
How much does the bus cost from Hong Kong to Shenzhen?
Fares range from $45 HKD to $100 HKD depending on your departure point.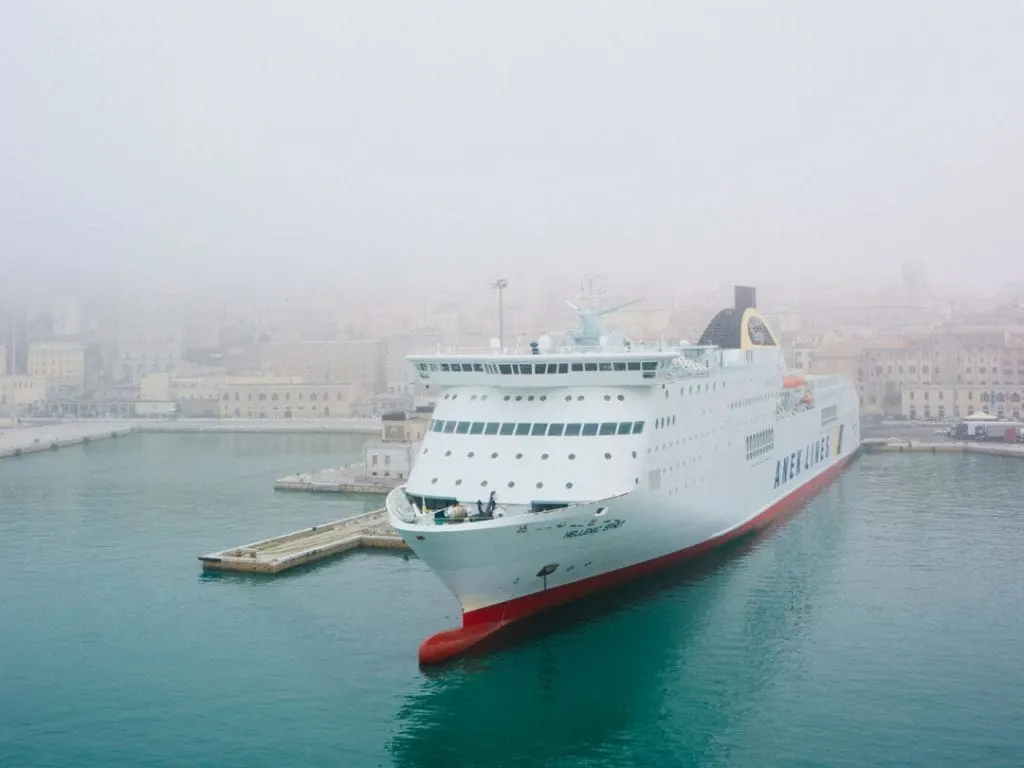 Ferry from Hong Kong to Shenzhen
Ferries depart from Hong Kong at the Hong Kong Macau Ferry Terminal.
The ferry terminal in Shenzhen is at Shekou.
Tickets can be purchased online here. The voyage lasts about 1 hour.
How much does the ferry cost from Hong Kong to Shenzhen?
As of February 2018, ferries cost $105 HKD.
[box] This post is part of our guide to the best train routes in China.
Rail is the easiest way to travel in China – we have prepared a one month itinerary from Hong Kong to Beijing via picturesque Guilin, Avatar mountains in Zhangjiajie, adorable pandas in Chengdu and the terracotta warriors in Xian.
Make the most of your time in China with the best China itinerary![/box]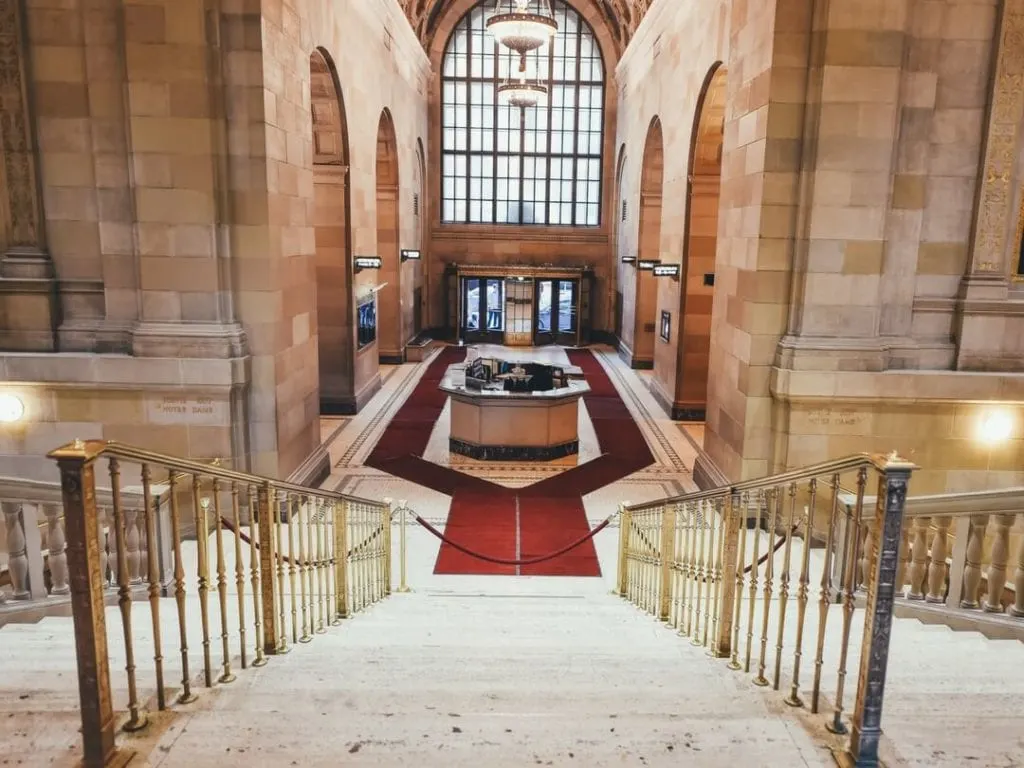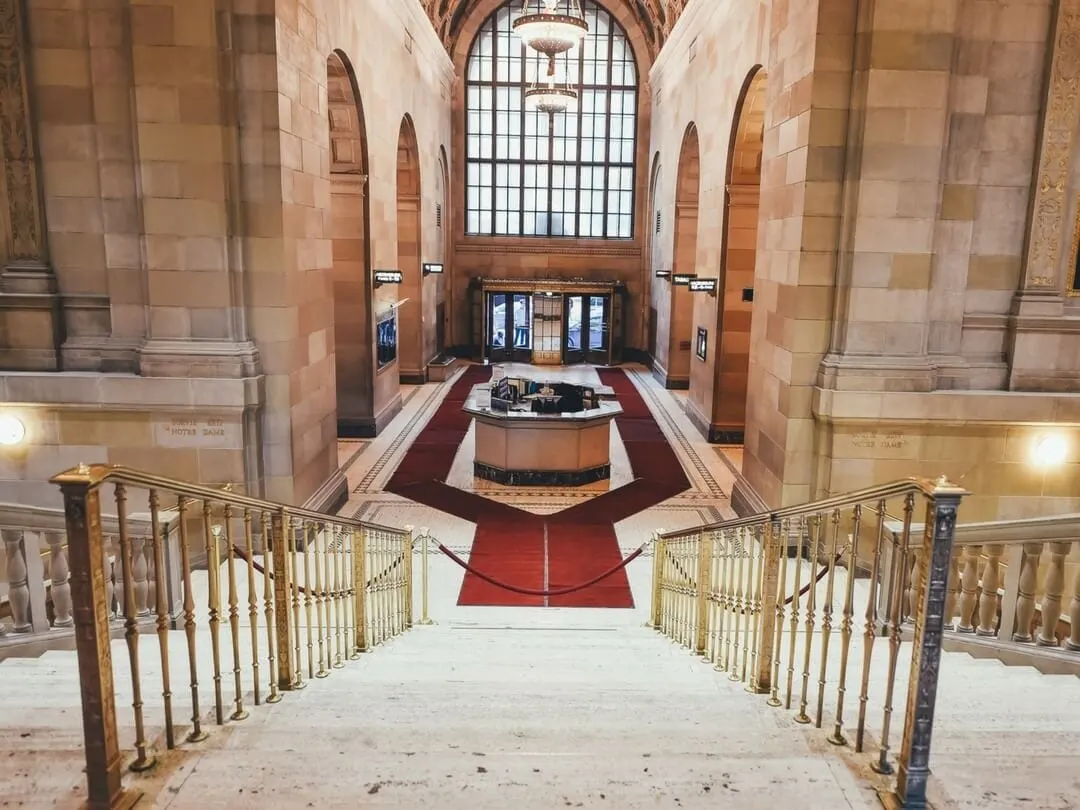 Where to stay in Shenzhen?
One cool thing about China is that you can stay in brand name hotels for way less than you could in the US, Australia or Europe.
Think InterContinental, Marriott and the Ritz-Carlton.
See for yourself why this is our choice for a 5 star hotel in Shenzhen.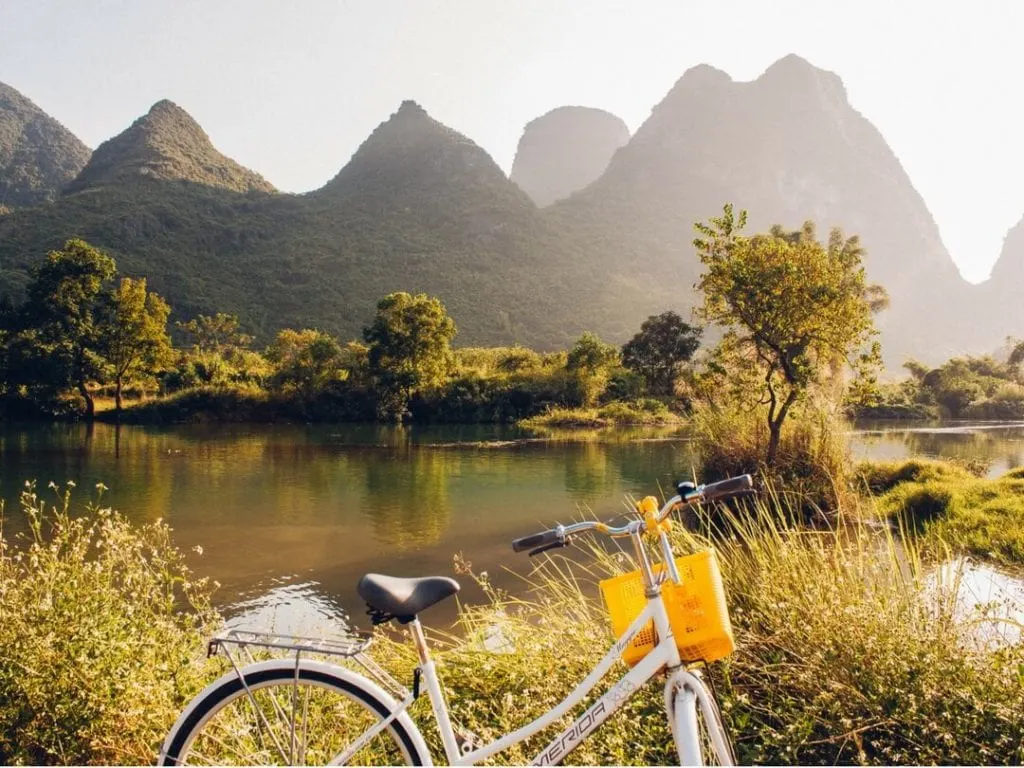 Where to travel from Shenzhen?
If Shenzhen is your first stop in a tour of China – your next stop should be the magnificent Yangshuo and Guilin.
To visit some gorgeous Chinese countryside and see the mountains famously printed on the 20 yuan note – read our guide to learn how to catch the bullet train from Shenzhen to Yangshuo.
Staying longer? Rail is the easiest way to travel around China. Don't miss our best train routes in China guide.
Save this Travel Guide to Pinterest (To find it again later!)
Disclaimer – This post contains affiliate links. This means that if you make a booking through our links we will receive a small commission at no extra cost to you. If you found this post helpful, we would appreciate you using our links to help keep our site running!