Looking for I miss you quotes?
Whether you are looking for instagram captions or the perfect thing to write in a card when you are missing someone special – we have you covered!
Here you will find the 100+ best I miss u quotes for every occasion – for your lover, mother, sister, dad or brother – there is something for everyone with these I miss you captions.
I Miss You Quotes
I Miss You Instagram Captions
"Distance means nothing when someone means everything." –Unknown
"Truth is, I miss you. All the time, every second, every minute, every hour, every day." –Unknown
In French, you don't say, "I miss you." You say "tu me manques," which means, "you are missing from me" and I think is beautiful. – Unknown
"But I must admit I miss you quite terribly. The world is too quiet without you nearby." – Lemony Snicket
"I wonder if we ever think of each other at the same time." – Unknown
"And in this moment I swore that nothing in this universe could be so heavy as the absence of the person you love." – Beau Taplin
"Your memory feels like home to me. So whenever my mind wanders, it always finds it's way back to you." – Ranata Suzuki
"I only miss you when I'm breathing." – Jason Derulo
"The reason it hurts so much to separate is because our souls are connected." – Nicholas Sparks, The Notebook
"You are the last thought in my mind before I drift off to sleep and the first thought when I wake up each morning." – Richard Kronick
I Miss You Quotes For Him
"I miss you in ways that not even words can understand." – Gemma Troy
"You're everywhere except right here and it hurts." – Rupi Kaur
"I wish I had done everything on earth with you." – F. Scott Fitzgerald
"What was it like to lose him? It was like hearing every goodbye ever said to me – said all at once." – Lang Leav
"It is lonely here and I miss your light." – Ranata Suzuki.
"You are the finest, loveliest, tenderest, and most beautiful person I have ever known – and even that is an understatement." – F. Scott Fitzgerald
"And yet I want to be human; I want to be thinking of him because then I feel he is alive somewhere, if only in my head." – Sally Green
"How you can already miss someone when you are in the same room with them, I have no idea. But I do." – Karen Harrington
"I miss your voice because it is a symphony; your scent because it is a treasure; your smile because it is a jewel; your hug because it is a masterpiece; and your kiss because it is a miracle." – Matshona Dhliwayo
"After all the time that has passed, I still miss you every minute of every hour, every hour of the day, every day of every week, every week of the month, and every month of the year." – Unknown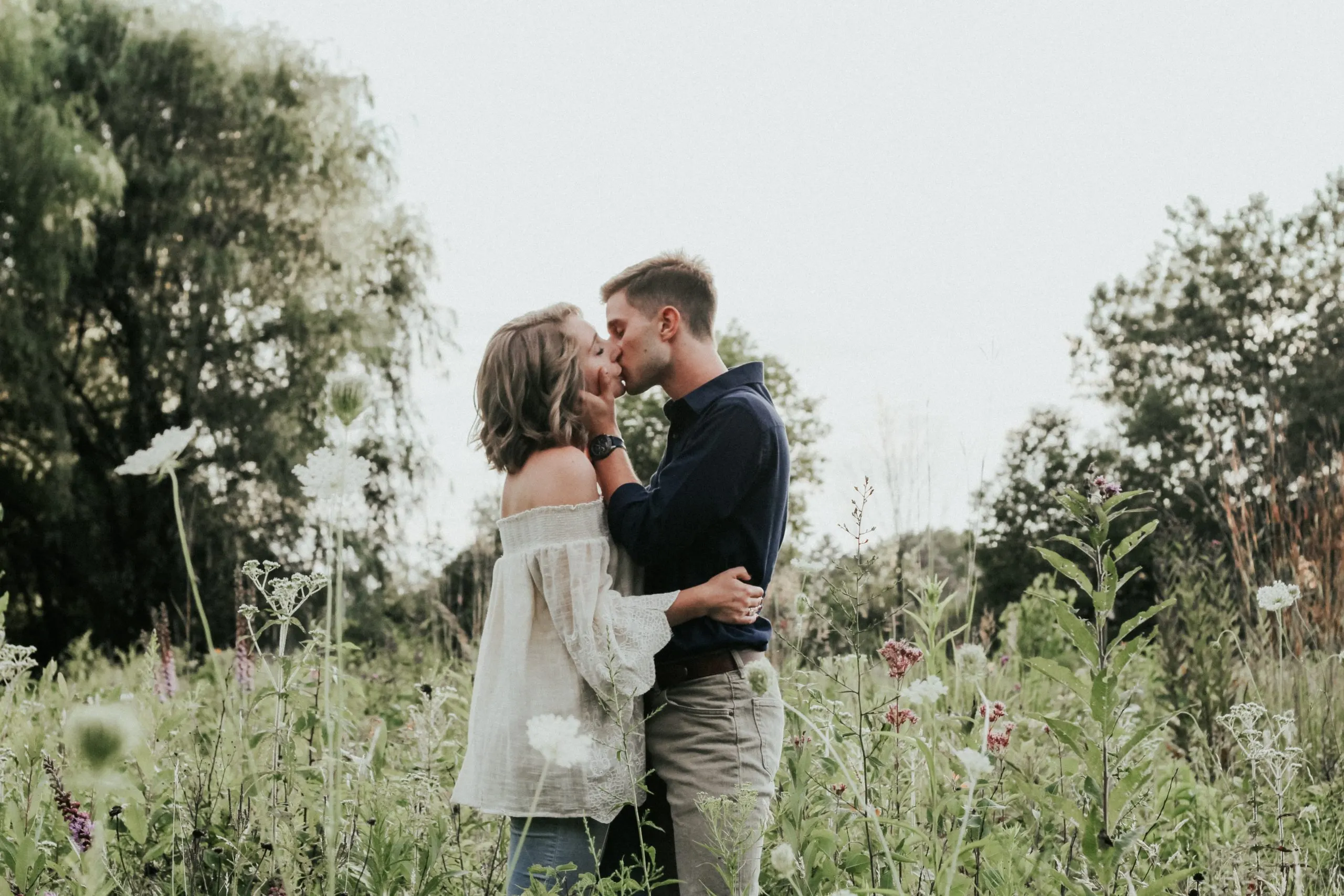 I Miss You Quotes For Her
"For when the cold winds blow, I will close my eyes calmly, knowing I am anchored to you." Tyler Knott Gregson
"No matter where you go you will always be in my heart." – Anthony T. Hincks
"I don't know what they are called, the spaces between seconds – but I think of you always in those intervals." – Salvador Plascencia
"Long after I have given up, my heart still searches for you without my permission." – Rudy Francisco
"Perhaps one day we will meet again as characters in a different story, may we'll share a lifetime then."- Pavana
"You know someone is very special to you when days just don't seem right without them." – John Cena
"I have late night conversations with the moon, he tells me about the sun and I tell him about you." – S.L. Gray
"You may not always be here at my side, but you are always right here in my heart. I miss you." – Unknown
"When you are here, I want to spend every second with you. When you're gone, every second takes too long, and my only remedy is to dream of you." – Unknown
"I pray for the day that we will be together again, because every second without you is a heartache." – Unknown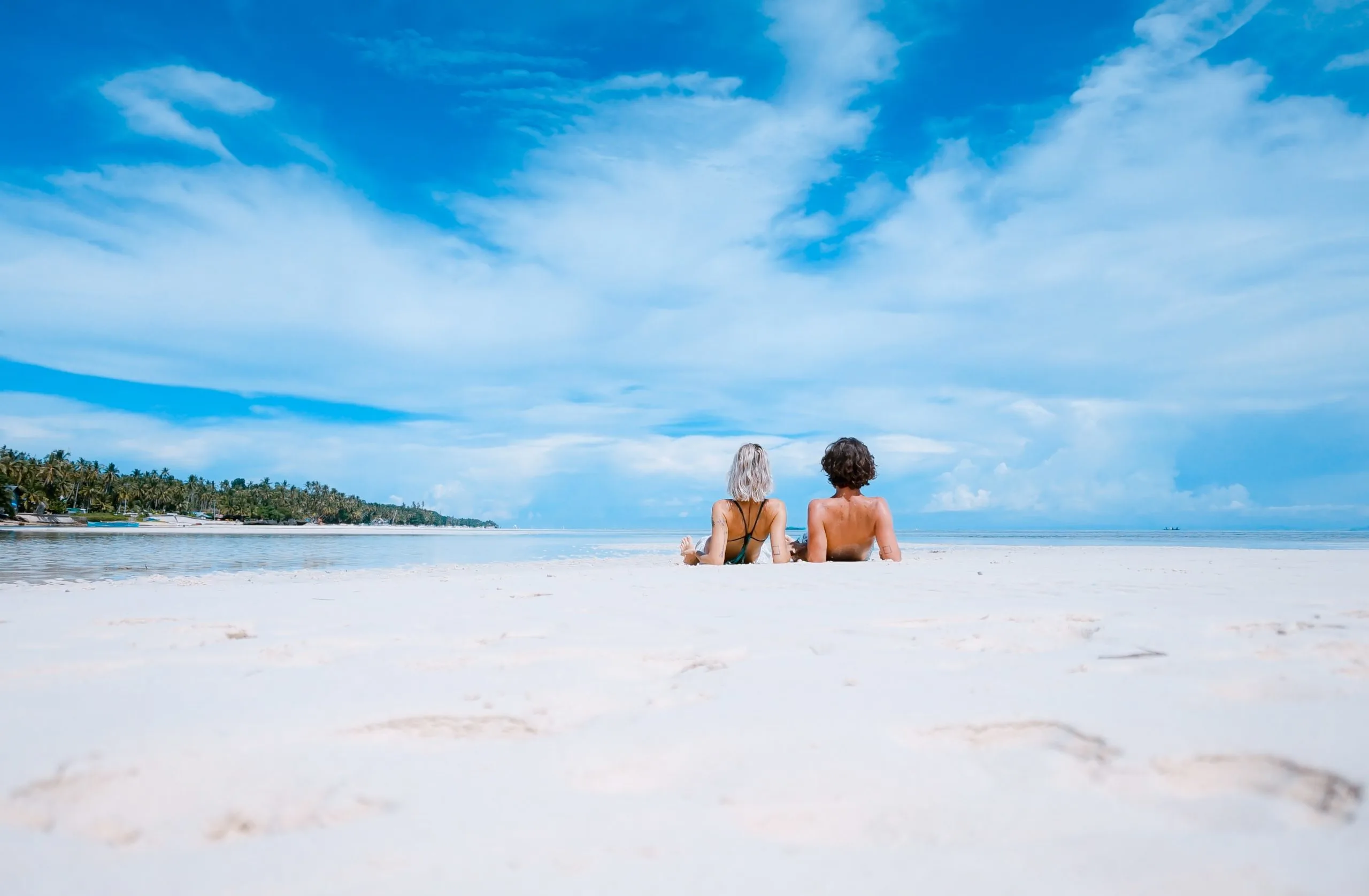 Cute I Miss You Quotes
"Missing someone and not being able to see them is the worst feeling ever." – Nathanael Richmond
"Remembering our loved ones is breathing life into their fading images, that we might once more see their faces and pass along a tearful "I miss you." – Richelle E. Goodrich
"It's strange how many ways there are to miss someone. You miss the things they did and who they were, but you also miss who you were to them. The way everything you said and did was beautiful or entertaining or important. How much you mattered." – Robin Roe
"You realize how much you truly miss someone when something happens, good or bad, and the only person you want to tell is the one person who isn't there." – Anonymous
"I miss you. Not in some cheesy "Let's hold hands and be together forever kind of way". I just miss you, plain and simple. I miss your presence in my life. I miss you always being there for me. I miss you best friend." – Anonymous
"You know someone is very special to you when days just don't seem right without them." – John Cena
"If I had a single flower for every time I think about you, I could walk forever in my garden." – Claudia Adrienne Grandi
"Missing someone is a part of loving them. If you're never apart, you'll never really know how strong your love is." – Gustave Flaubert
"Missing you is my hobby, caring for you is my job, making you happy is my duty, and loving you is my life." – Anonymous
"And they can't understand, what hurts more—missing the other person, or pretending not to." – Khadija Rupa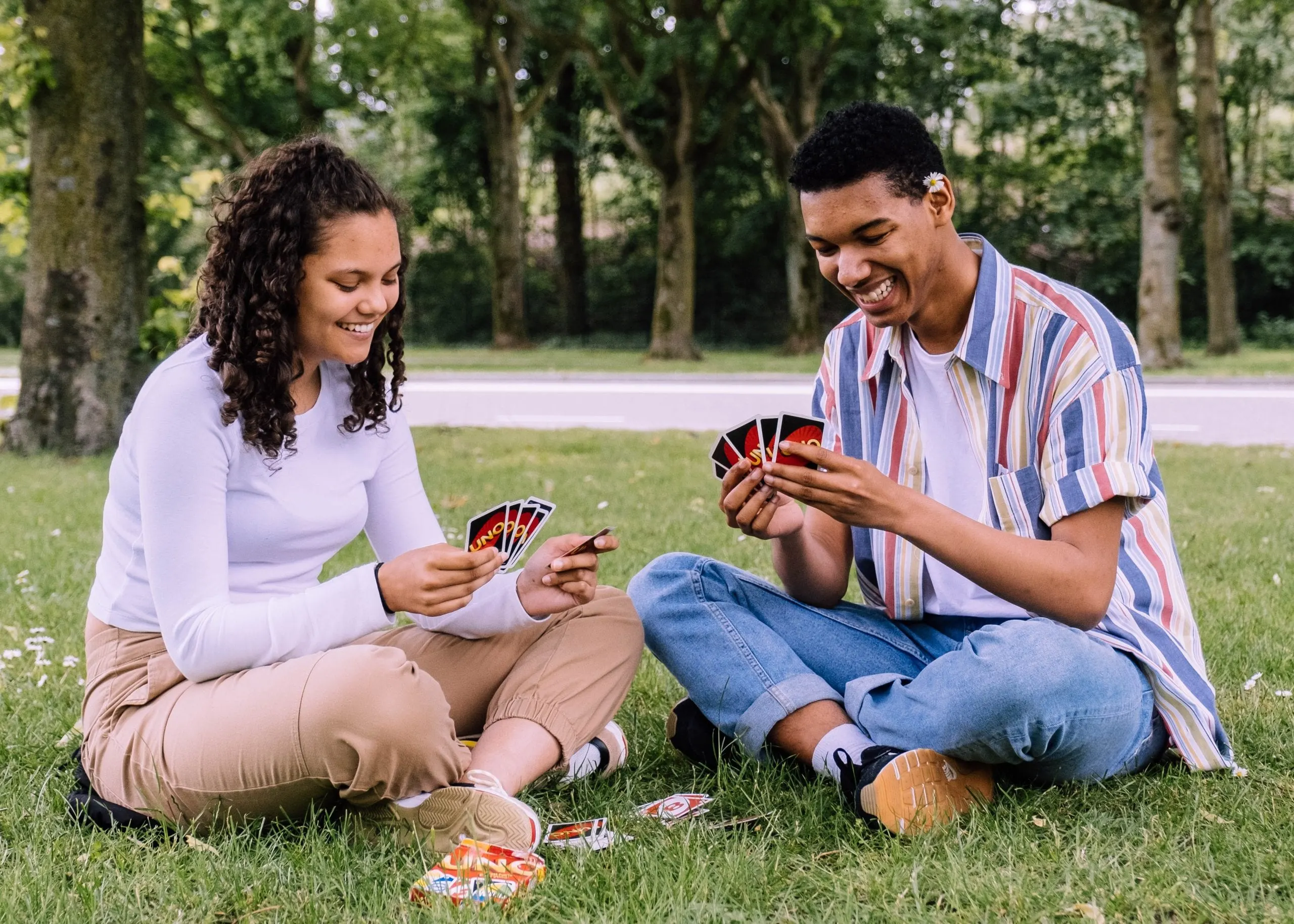 I Miss You Dad Quotes
"That man is a success – who has lived well, laughed often and loved much, who has gained the respect of intelligent men and the love of children, who has filled his niche and accomplished his task. who leaves the world better than he found it, who has never lacked appreciation of earth's beauty or failed to express it, who looked for the best in others and gave the best he had." – Unknown
"My father gave me the greatest gift anyone could ever give another person. He believed in me." – Jim Valvano
"No matter how old we are, we still need our dads, and wonder how we'll get by without them." – Jennifer Williamson
"This is the price you pay for having a great father. You get the wonder, the joy, the tender moments – and you get the tears at the end, too." – Harlan Coben
"You have been there for me, no matter what bad choices I might have made… you lovingly repaired my broken spirit, helped me plot a new course, and set me free to fly on my own once again. There is no greater love than that. You will always be special to me, and no matter where life takes me, I'll remember you with love." – Marilyn K. Deacon
"My dad was my best friend and greatest role model. He was an amazing dad, coach, mentor, soldier, husband and friend." – Tiger Woods
"May each tear and each fond memory be a note of love rising to meet you." – Jennifer Williamson
"Deeply, I know this, that love triumphs over death. My father continues to be loved, and therefore he remains by my side." – Jennifer Williamson
"You will always be in my heart… because in there you're still alive." – Jamie Cirello
"When I was a child, all problems had ended with a single word from my father. A smile from him was sunshine, his scowl a bolt of thunder. He was smart, and generous, and honorable without fail. He could exile a trespasser, check my math homework, and fix the leaky bathroom sink, all before dinner. For the longest time, I thought he was invincible. Above the petty problems that plagued normal people. And now he was gone." – Rachel Vincent
I Miss You Mom Quotes
"Grief and love are conjoined, you don't get one without the other. All I can do is love her, and love the world, emulate her by living with daring and spirit and joy." — Jandy Nelson
"Love as powerful as your mother's for you leaves its own mark. To have been loved so deeply, even though the person who loved us is gone, will give us some protection forever." — J.K. Rowling
"No daughter and mother should ever live apart, no matter what the distance between them." — Christie Watson
"I miss the warmth of your gentle hug and the love I felt when my arms were wrapped around you. I miss seeing your beautiful smile and the sound of your voice saying my name. I miss hearing you say, 'I love you' and me saying, 'I love you' in return." — Millie P. Lorenz
"Mothers never really die, they just keep the house up in the sky. They polish the sun by day and light the stars that shine at night, keep the moonbeams silvery bright and in the heavenly home above they wait to welcome those they love." — Helen Steiner Rice
"Mom, I am missing you today but I know that you will always be with me in my heart… I am who I am because of your loving hands. I have my sweet and compassionate soul from watching you and your generosity and kindness to others. I see the world full of wonder because of your imagination. I've learned to never give up seeing your drive and perseverance… I love you always and forever…" — Karen Kostyla
"A mother's love is always with her children. Losing a mother is one of the deepest sorrows a heart can know. But her goodness, her caring, and her wisdom live on, like a legacy of love that will always be with you. May that love surround you now and bring you peace." – Unknown
"I miss saying 'Mom' out loud. I miss not being able to find that special card for you and then having found it, writing 'To Mom' on it for yet another cherished Mother's Day." — Millie P. Lorenz
"My mother is a never-ending song in my heart of comfort, happiness, and being. I may sometimes forget the words but I always remember the tune." — Graycie Harmon
"My mother… had a very deep inner spirituality that allowed her to rebuild her life. It's extraordinary that she had such a strong sense of self and such a commitment to the future and such a strong creative sense that she could build new worlds for herself and for us out of the total devastation in her life." — Caroline Kennedy
I Miss You Sister Quotes
"Miss you my little sister! I really want you to be here because I want to tell you again that I really love you and really care about you." – Unknown
"Our path may change as life develops, but the bond between us remains strong. I miss your sister." – Unknown
"You may not always be by my side, but you are always here in my heart. I miss you sister." – Unknown
"Sometimes I think I love you, and sometimes I think I hate you. But not a day goes by that I don't miss you." – Unknown
I Miss You Brother Quotes
"Now when you're far away, I understand how important you are to me. The fact that you are far away makes me realize that you are really important and you fill the void in my heart." – Unknown
"I miss your voice. I miss our friendship that goes beyond womb together. I love you, and now I know that you occupy an important part of my heart." – Unknown
"I miss you brother so much, and when I feel sad, I know that a part of me is far away. Please brother, can you come back soon?" – Unknown
"You will always be the best person and I miss your amazing personality. Brother, you mean a lot to me, and your absence shows what I am missing. I miss you brother." – Unknown
"I really want you to know what I feel when I say that I miss you. My brother, I miss you very much and I can't wait to see your face and share wonderful moments with you again." – Unknown
"You understand me perfectly, and with you I know that I do not need to be afraid that I will be judged. But now you are not around, and I really want to look you in the face, brother." – Unknown
"If I could return time, I would make every moment count, because now I know that you will not always be here with me, brother. I miss you!" – Unknown
I Miss My Best Friend Quotes
"I have always believed that friendship is not about who knows you the longest. This is about people who entered your life and never left you! You are such a person to me. I miss you terribly!" – Unknown
"There are times in life when you miss someone so much and you just want to magically rip them out of your dreams. I miss you. It's not the same here without you." – Unknown
"I miss you when something good happens in my life. Talking or texting you on the phone is not the same thing. I miss you now more than ever!" – Unknown
"I never thought I would miss someone like you so much. It feels like I'm missing a leg or something. I hope you are having a great time there, even if you are far away from me." – Unknown
"I just wanted to let you know that you crossed my mind when I saw this dog in the dog park. He had the same joyful expression on his face as you did when I chose you as my best friend! I miss you my friend!" – Unknown
"I knew I had a friend just in case I realized that you could listen to me talk about my life without imagining me in a straitjacket. Birds of the same feather really come together! I miss you my crazy friend." – Unknown
"I miss you so much that I decided to make an imaginary friend. But even my new imaginary friend can't match your unique brand of weird and crazy! Hope to see you very soon." – Unknown
"We don't talk every day and don't see each other often, but I know that if something happens, you will be the first to come. I miss you." – Unknown
"You are far away now, but that does not mean that we have lost our friendship. True friendship means walking side by side, even if we go in different directions." – Unknown
Funny I Miss You Quotes
"I missed you even when I was with you. That's been my problem. I miss what I already have, and I surround myself with things that are missing." – Jonathan Safran Foer
"Sometimes, when one person is missing, the whole world seems depopulated." – Lamartine
"Each time I miss you, a star falls down from the sky. So if one looked up at the sky and found it dark, with no stars, it is all your fault. You made me miss you too much!" – Unknown
"I have a brain to think of you. Eyes to look at you. Heart to love you. Hands to comfort you. Toes to walk with you. Mouth to say I miss you and feet to kick you, if you don't miss me too." – Anonymous
"Where you used to be, there is a hole in the world, which I find myself constantly walking around in the daytime, and falling in at night. I miss you like hell. Edna St." – Vincent Millay
"Among men and women, those in love do not always announce themselves with declarations and vows. But they are the ones who weep when you're gone. Who miss you every single night, especially when the sky is so deep and beautiful, and the ground so very cold." – Alice Hoffman
I Miss Home Quotes
"There is nothing like staying at home for real comfort." _ Jane Austin
"Home is the nicest word there is." – Laura Ingalls Wilder
"There's no place like home and I do miss my home." – Malala
"If you go anywhere, even paradise, you will miss your home." – Malala Yousafzai
"There is no place more delightful than one's own fireplace." – Cicero
"The light is what guides you home, the warmth is what keeps you there." – Ellie Rodriguez
"Where we love is home, home that our feet may leave, but not our hearts." – Oliver Wendell Holmes
"He is happiest, be he king or peasant, who finds peace in his home." – Johann Wolfgang von Goethe
"There is room in the smallest cottage for a happy loving pair." – Johann Christoph Friedrich von Schiller
"My home…It is my retreat and resting place from wars, I try to keep this corner as a haven against the tempest outside, as I do another corner in my soul."– Michel de Montaigne
***
See more: